Earlier this month I was in New York City (one of my favorite places EVER) for the Shutterfly By Design event. They were showcasing some of the new Home Decor ideas and I can't wait to tell you all about what they have been working on! I was also so thrilled to be able to make a pillow printable holiday-themed project for the front entryway of the event (and I'll show you how you can make it, too, in a moment)!

Shutterfly is moving beyond the photo book! I loved that there were so many projects at the event using Shutterfly's products in unexpected ways in home decor. And to launch Shutterfly by Design, they have teamed up with celebrities Nigel Barker, Heidi Klum and Cat Cora. Each of the celebrities designed a section of the space. Nigel Barker designed a modern, urban bedroom.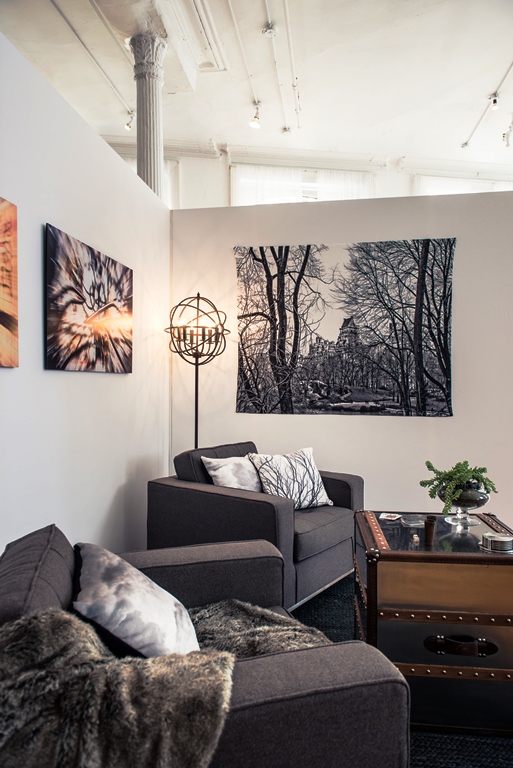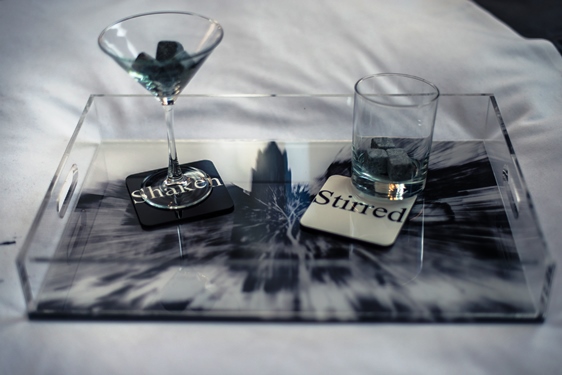 One of my favorite projects he made was a bedside tray he created using an photo from his honeymoon. I love that idea.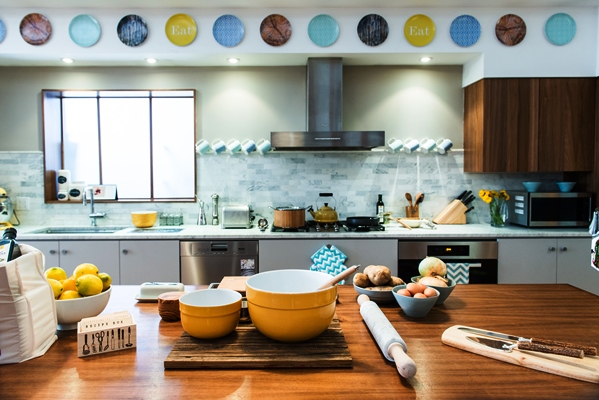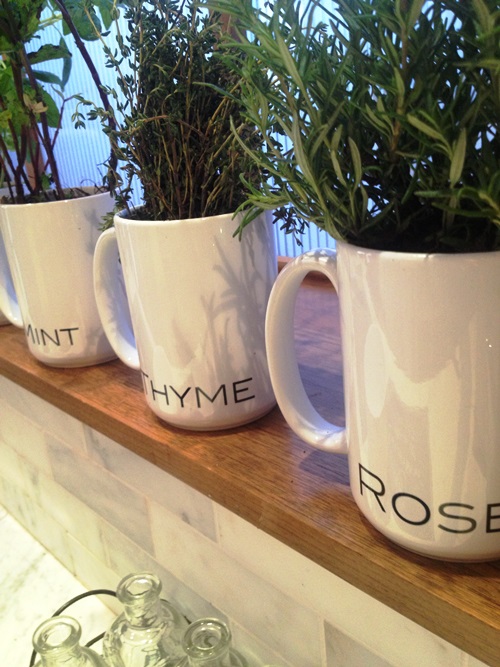 Cat Cora's kitchen was so fun. She made potted herbs in mugs she personalized, even message boards.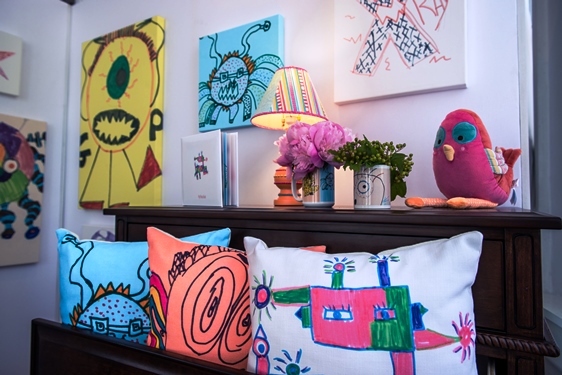 And Heidi Klum got her kids in on the action. She had them turn their art into canvases. What kid wouldn't have a grin ear to ear if they saw something they drew turned into artwork for their room!
Kim from The TomKat Studio, Jamielyn from I Heart Naptime and I made projects for the holiday-inspired entryway of the event!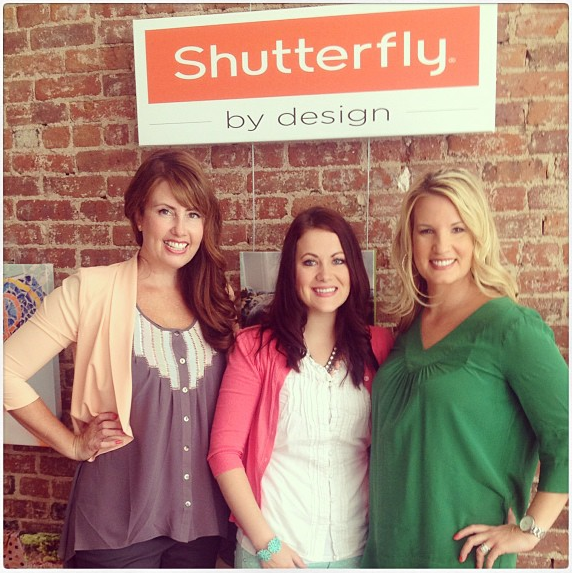 (From Instagram post that day)
Our projects were in the holiday-themed entry: here's one of the projects I made for the event! (#SFLYByDesign if you want to catch up on social media)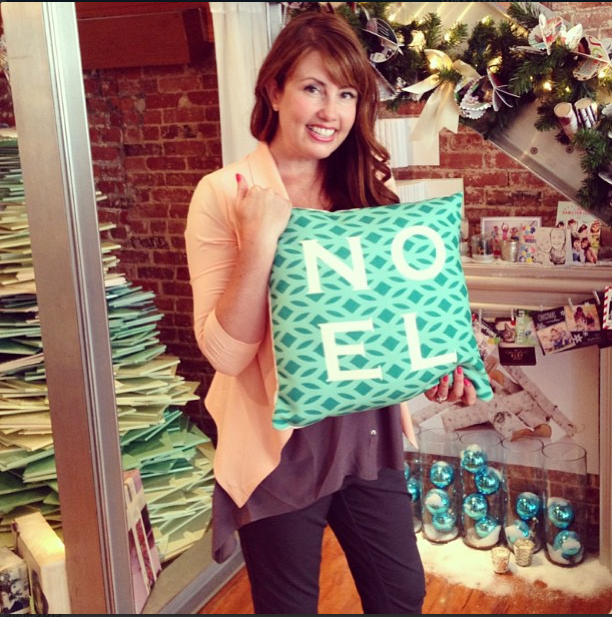 (From an Instagram photo at the holiday-themed Shutterfly house.)
The event was full of fun design ideas and featured Shutterfly's gorgeous home decor items:
The entry was holiday-themed: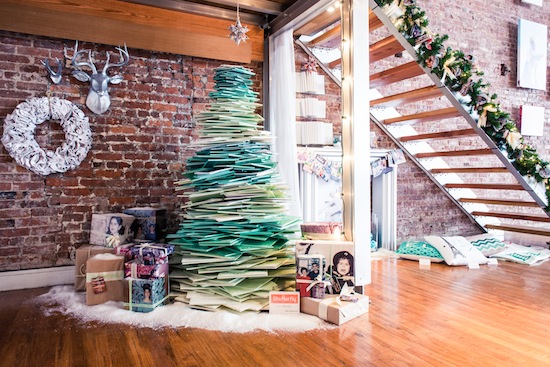 I loved the stacked Christmas tree and suspended star!
And while that tree might take too much paper to create for home, this idea would be interesting to adapt for a project …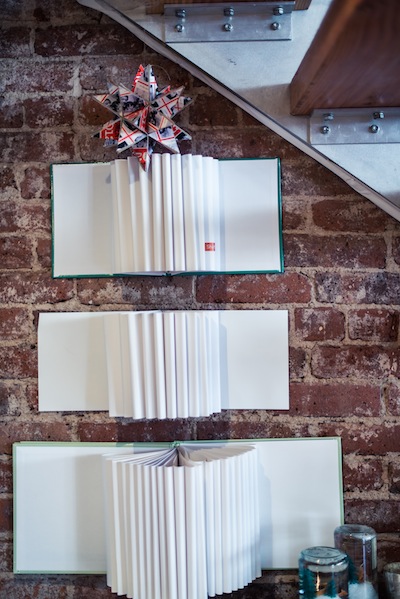 Hmmmm … I feel a project idea coming on!
I love all of these pillow ideas:
And these acrylic blocks are a fun way to display photos: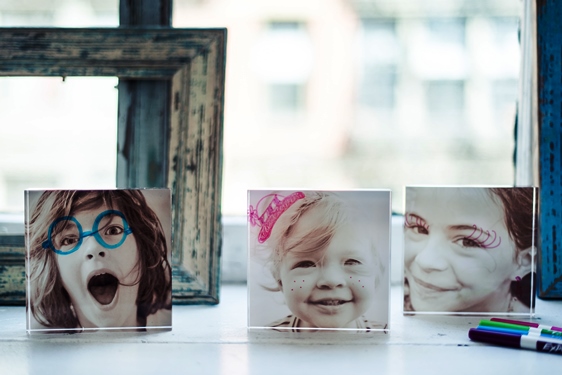 Another idea is to hang a huge photo wall with candid family pictures: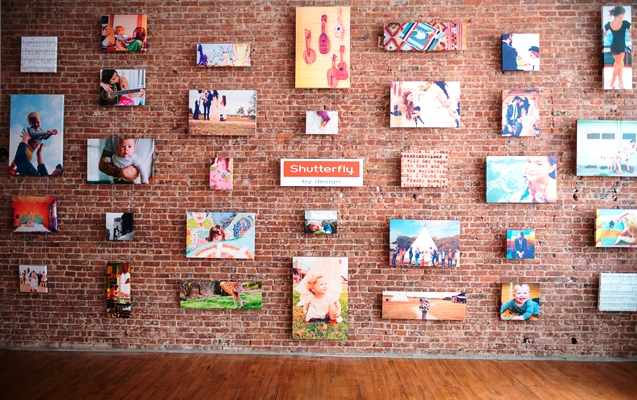 * * * * *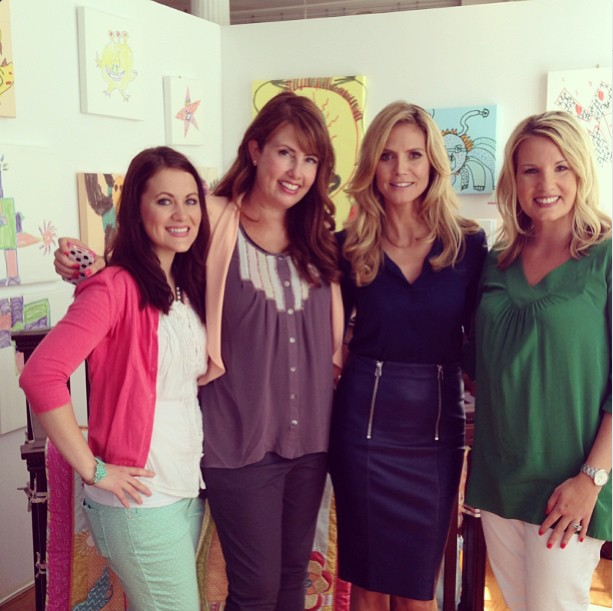 We got to meet Heidi Klum, as you can see from this instagram photo — and Nigel Barker!
(You can find out more about the celebrity designers here.)

Shutterfly has some awesome new home decor products, and I'll be making projects with them through the coming months. The NOEL pillow was a fun project, even if it was like Christmas in June!
And here's how you can make a NOEL pillow just like I did (bookmark or pin and save this for a Christmas gift or project):
Download the four individual picture files. They're huge — to be the right resolution for a big pillow (that's why I broke them into four pieces). Download the four pictures in one zip file here (right-click, choose "save as") and then extract them to a separate folder so you can find them again.
Go to Shutterfly and choose home decor from the top menu:

Then on the home decor page, click pillows, then choose "Photo Gallery Pillow."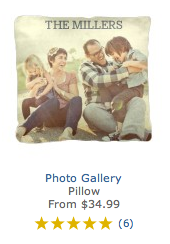 Choose the size and the color you want on the back, then click "Personalize:"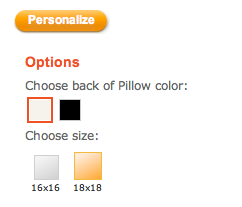 Then you'll see the Shutterfly personalization screen: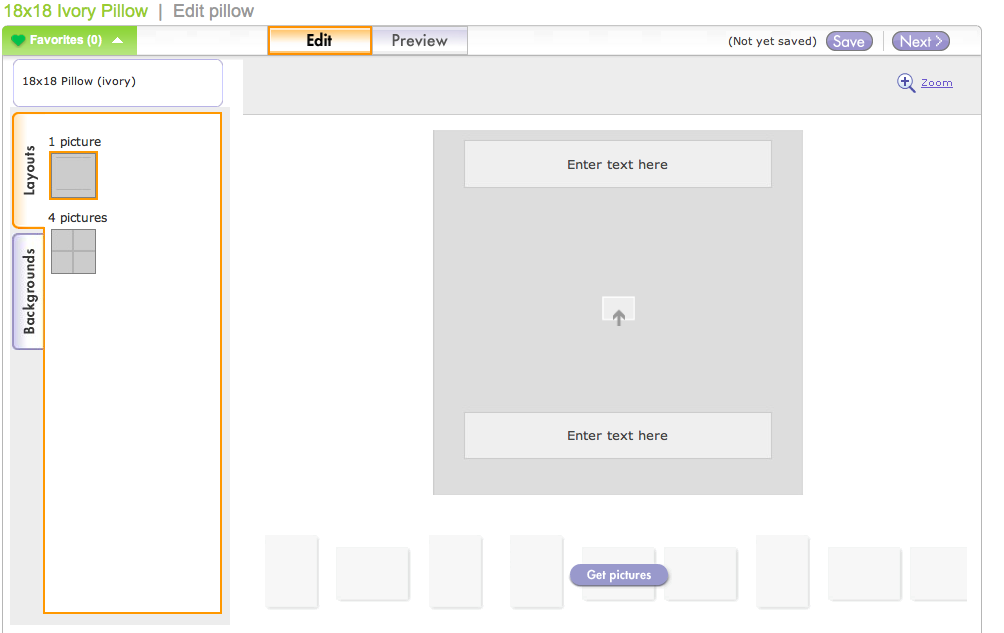 Click the "4 pictures" button in the layouts box, then click "get pictures" at the bottom.
You can then upload the four letter pictures I gave you … and in the upload page, choose "add to pillow."
the four pictures will appear at the bottom of the screen — just drag them into the right places on the pillow, click "Next" and let Shutterfly walk you through the rest of the project!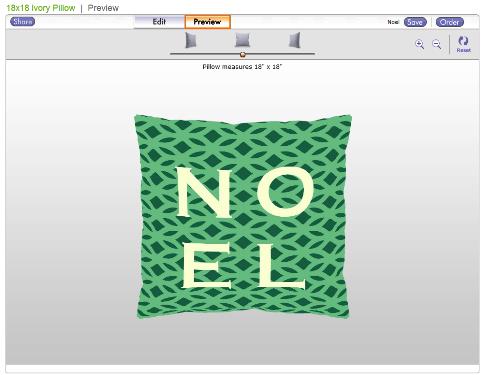 When you preview, it should look like that (above).
Awesome!
I'm so excited about the fun new Shutterfly home decor ideas … and I'll be sharing more with you soon!
xoxo

PS: The Weekend Wrap-Up Party starts tonight at 6:00 PM MST — come get inspired and share what you've been working on! I can't wait to see!
This is a sponsored post on behalf of Shutterfly. The opinions and projects are mine. See my disclosures.