How to Make a Travel Shadow Box Photo Frame. Going on a big trip this summer? Display those special moments in your home by creating a ShadowBox Photo Travel Frame!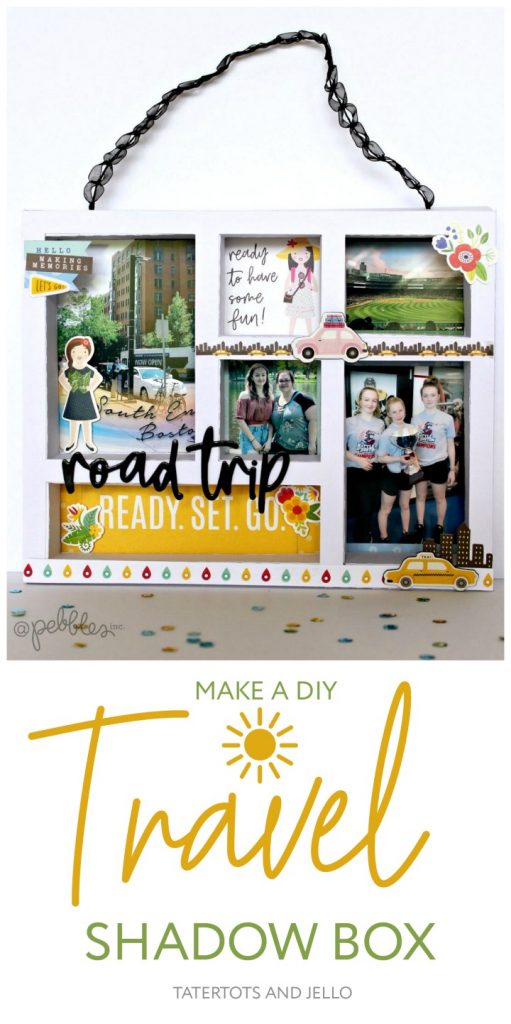 Hi everyone, my name is Michelle Gallant and I'm so happy to be here as a guest today! We recently went on a weekend trip to Boston (for a hockey tournament which we won…yay!), but we had time to visit quite a bit too. I had all these new travel photos so I knew I had to use the Chasing Adventure collection.
(this post conains an affiliate link. Affiliate links add no cost to you but offset the costs of running our website)
Frame Special Travel Photos and Display Them In Your Home by Making a DIY Shadow Box Frame!

I'm usually a layout crafter but I wanted to do something different because all my photos were from different highlights of our trip. I found a cute shadow box cut file from Lori Whitlock in the Silhouette store. (here's a similar grid picture frame from amazon) It was time consuming but it was pretty easy to put together.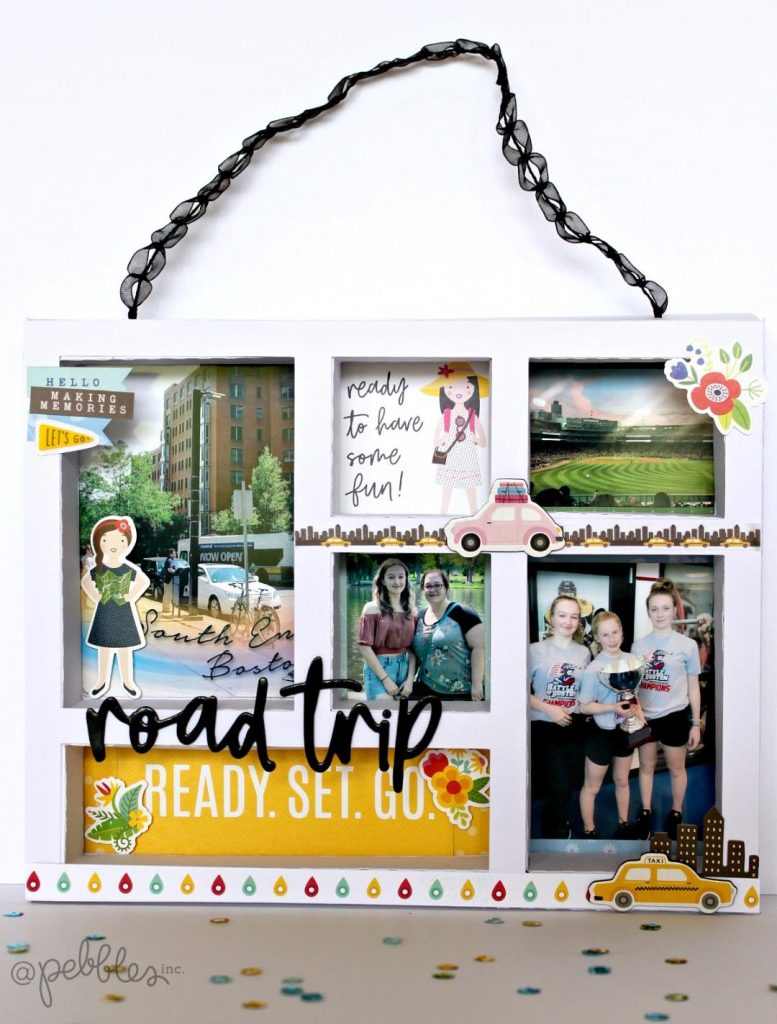 Create a Shadow Box Title with Thickers
The first thing I added to it after my photos was the Road Trip title. It was really perfect for it.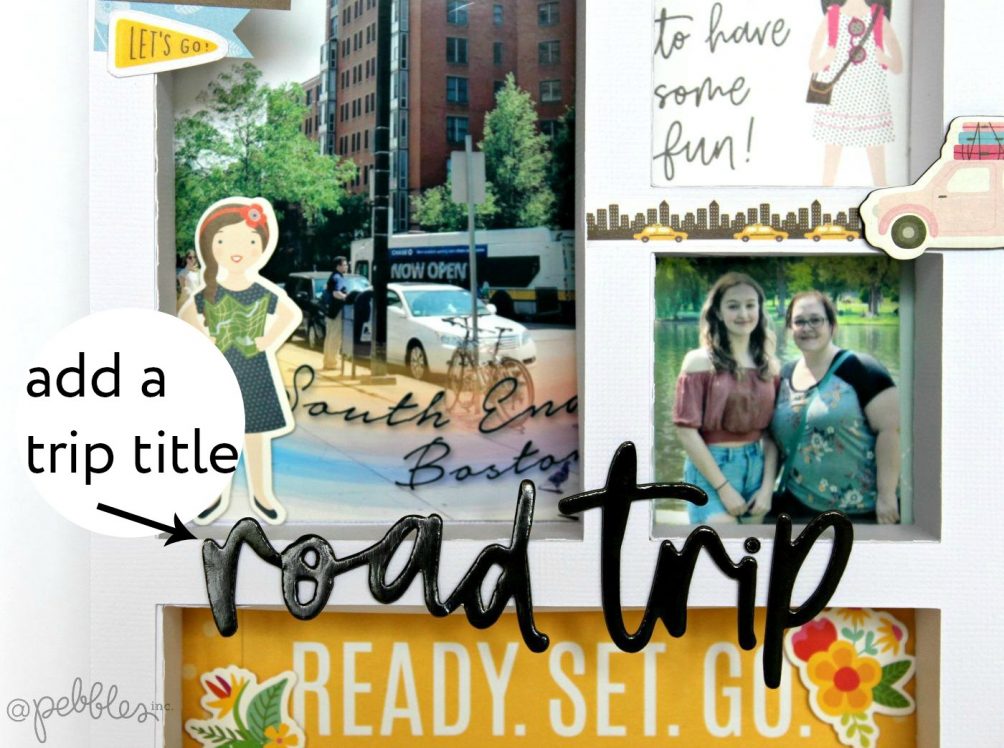 Next Add Embellishments
Here I just added a simple piece of washi tape and a little pink car! So cute!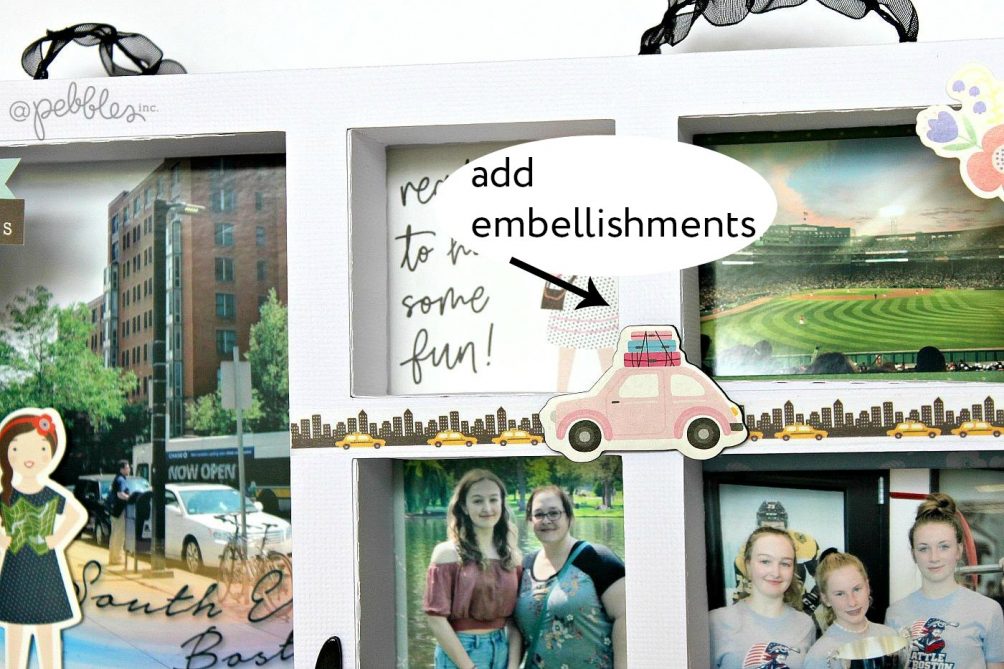 Use Washi Tape to highlight photos
In addition to the pink car, the thickers set also had this adorable taxi! I added a city outline washi tape behind it.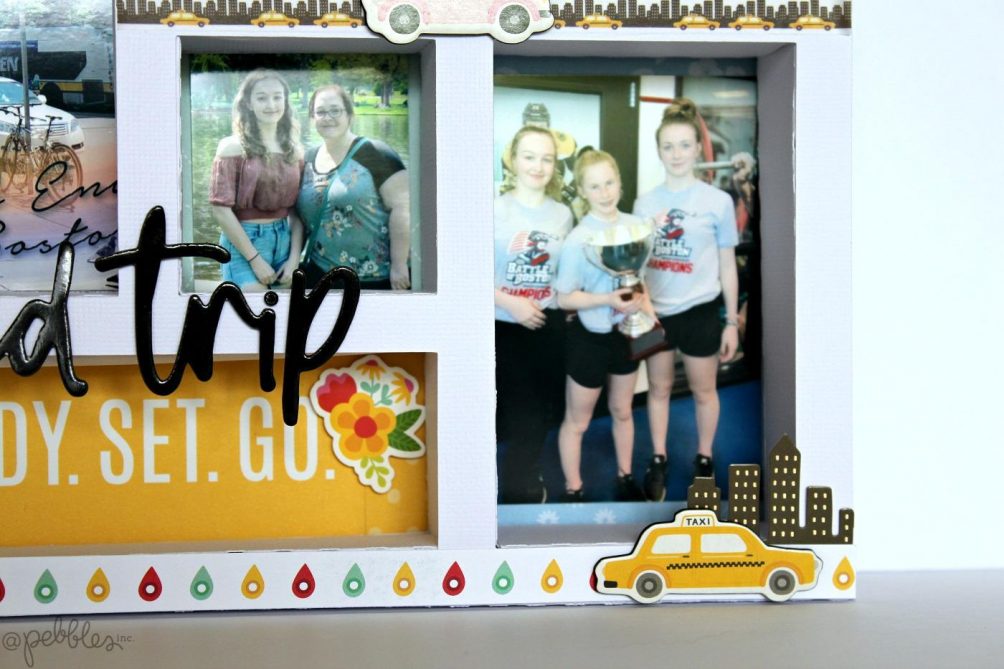 Frame Die Cuts or Ephemera
You can also frame die cuts or ephemera in the frames or even layer them on top of photos as well!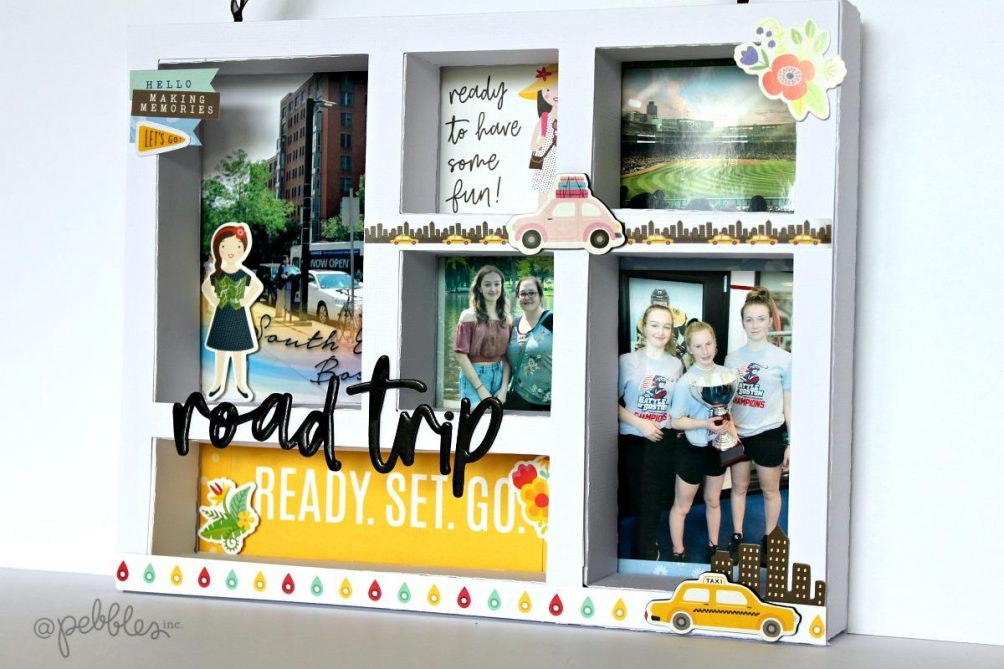 This girl with the map is a die cut in the Chasing Adventures line. I layered her on top of one of our photos!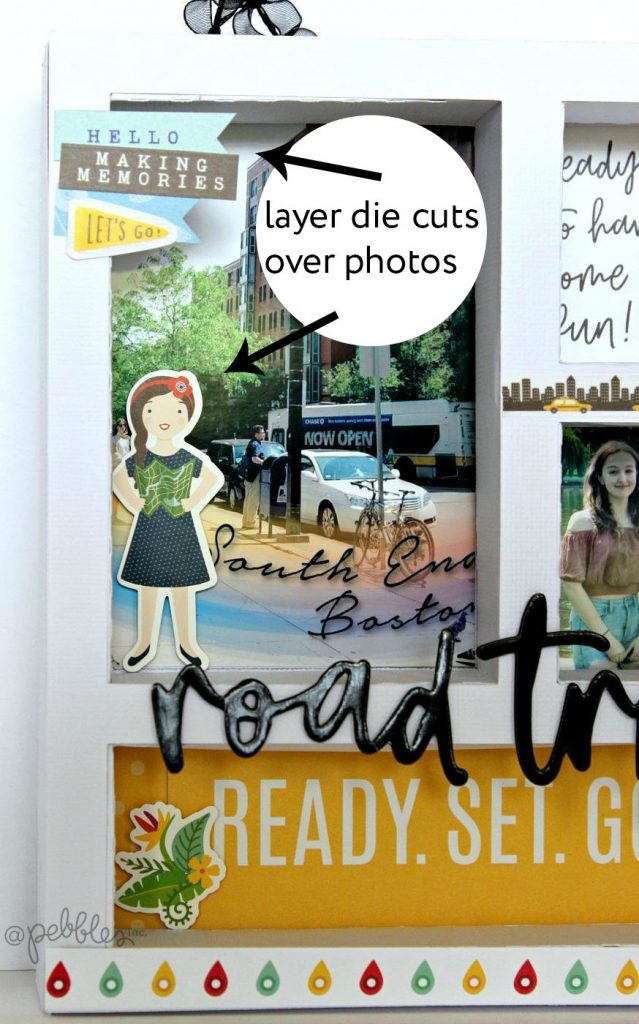 Customize Your Travel Shadow Box to Match Your Home!
So for my first attempt at a shadowbox, I am pretty pleased with how it turned out. The hardest part was probably picking out which photos to use.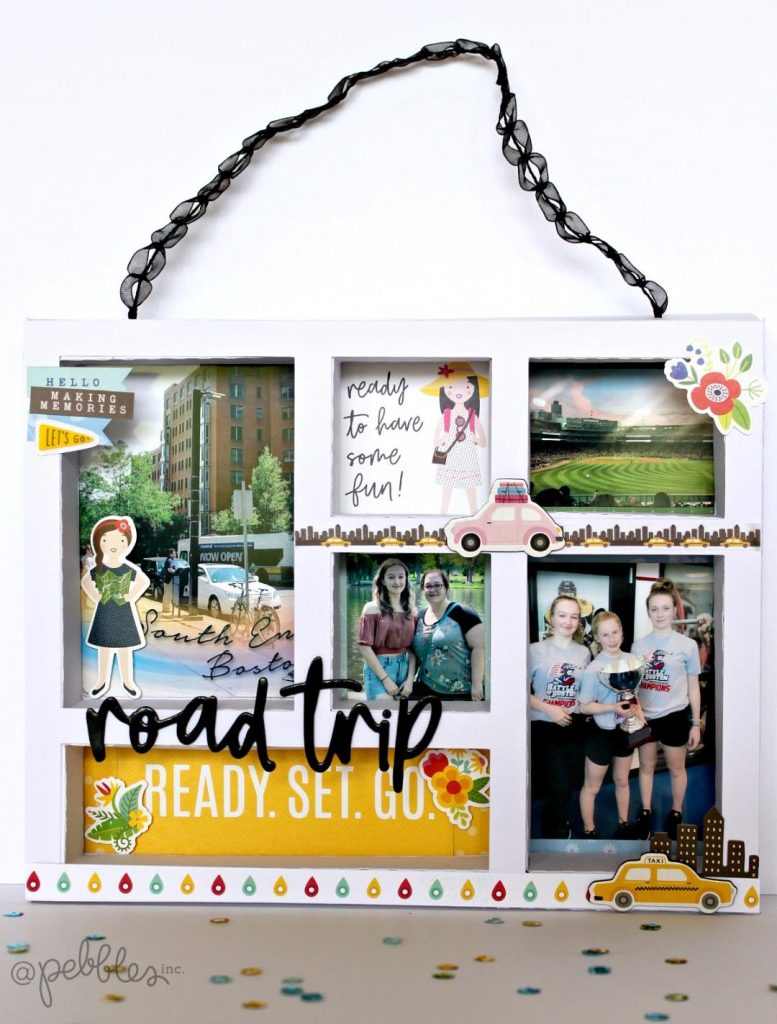 Hang Your DIY Travel Shadow Box Anywhere in Your Home! This will probably end up in my daughter's room. It was the perfect way to document this fun weekend!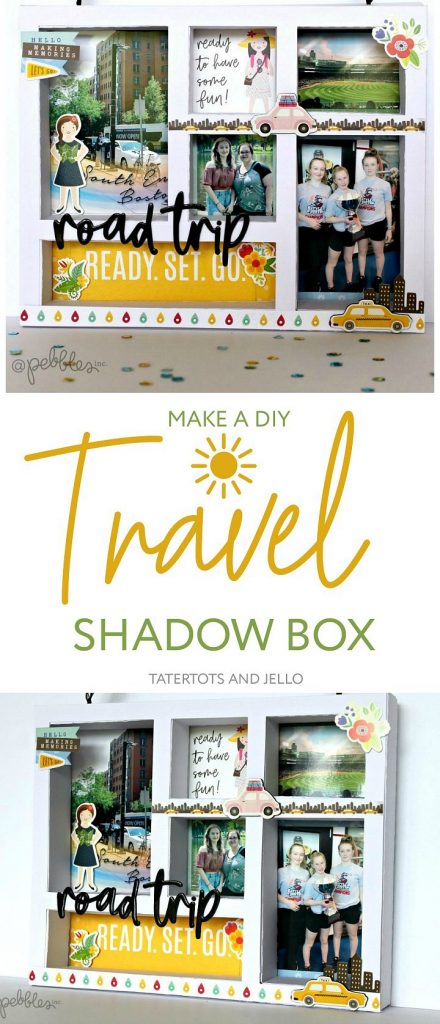 Thanks Michelle! I absolutely LOVE your shadow box. Your trip looked SO fun! I love the way you used my Chasing Adventure collection to highlight the photos from your trip! It will look so cute on your daughter's wall!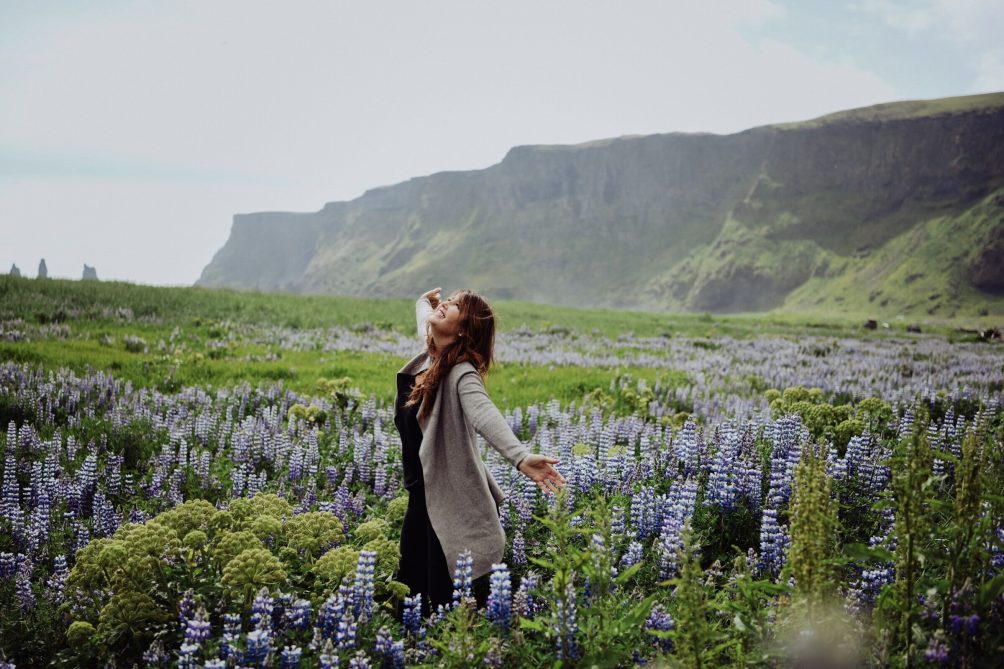 I just got back from a trip to Iceland last week and I can't wait to make a Shadow Box to display the photos!!
Follow Along With Michelle
Michelle has darling ideas on her site — Scraps and Pixels!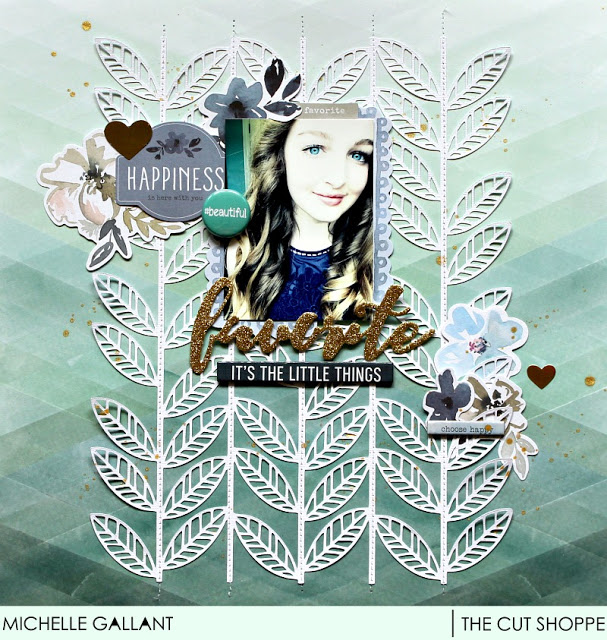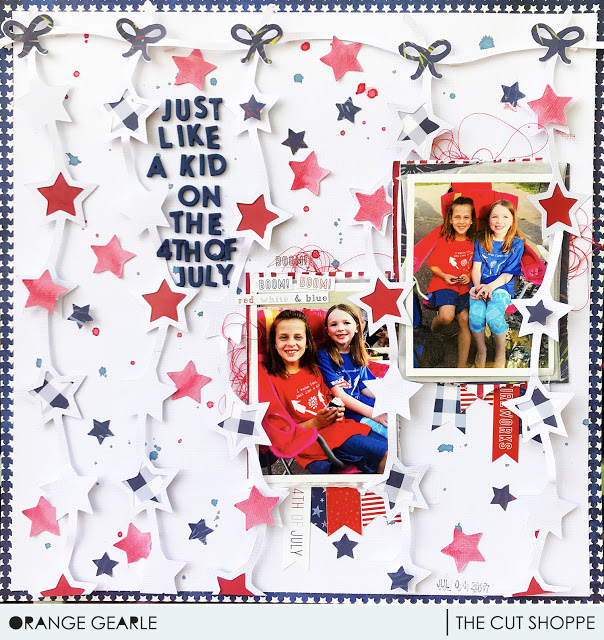 You can buy my Chasing Adventures line at JoAnn Stores and online! I'm so thrilled to work with them!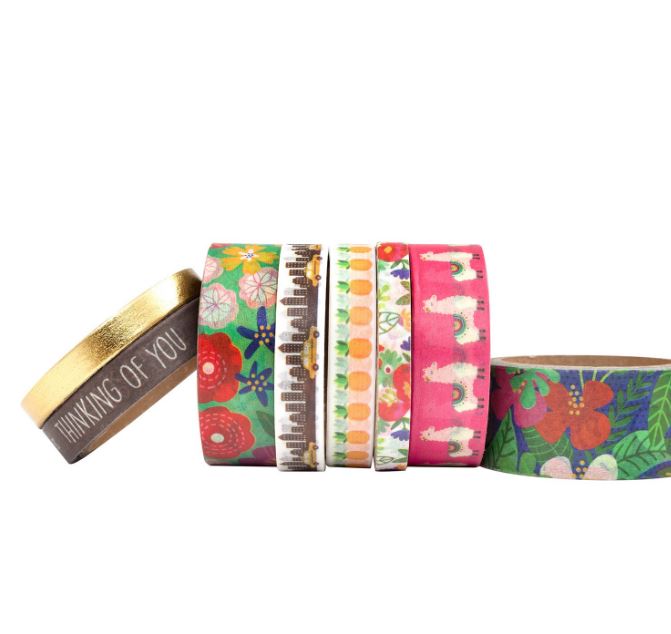 Are you going on any trips this Summer?
xoxo