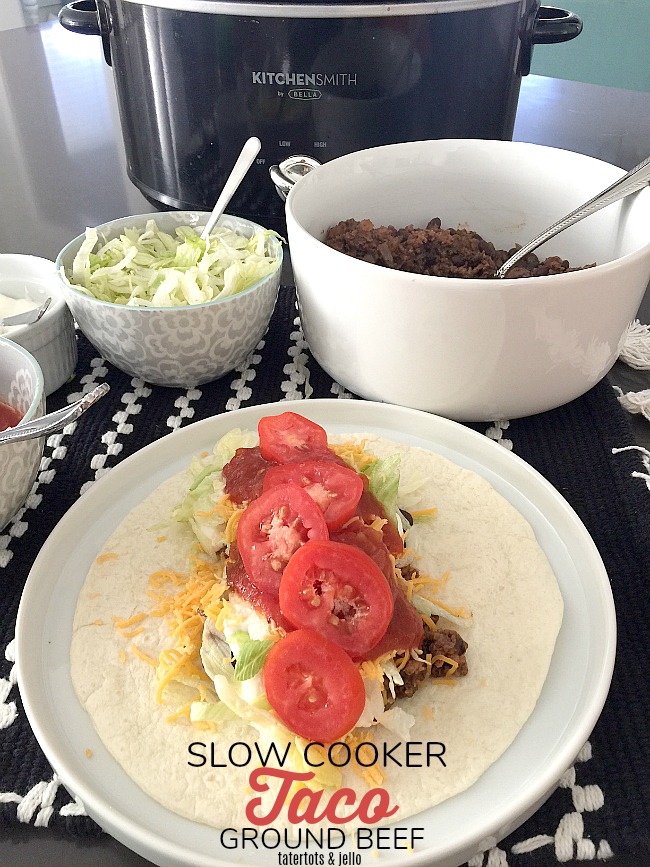 Slow Cooker Taco Meat
I don't know what to do with myself in the summer. I miss using my crock pot and instant pot so much. I still use them, but it seems too hot for some reason. So when Fall comes I am so happy to break out my slow cooker and instant pot again. The other day I had some back-to-school activities to attend and I wanted to make tacos that night. So I thought – why not get my slow cooker out and come up with a way to make taco meat. I was a little nervous since I have never tried to cook raw meat in the slow cooker. Usually I brown the meat and then add it into the slow cooker. But I decided to give it a try and see what happened.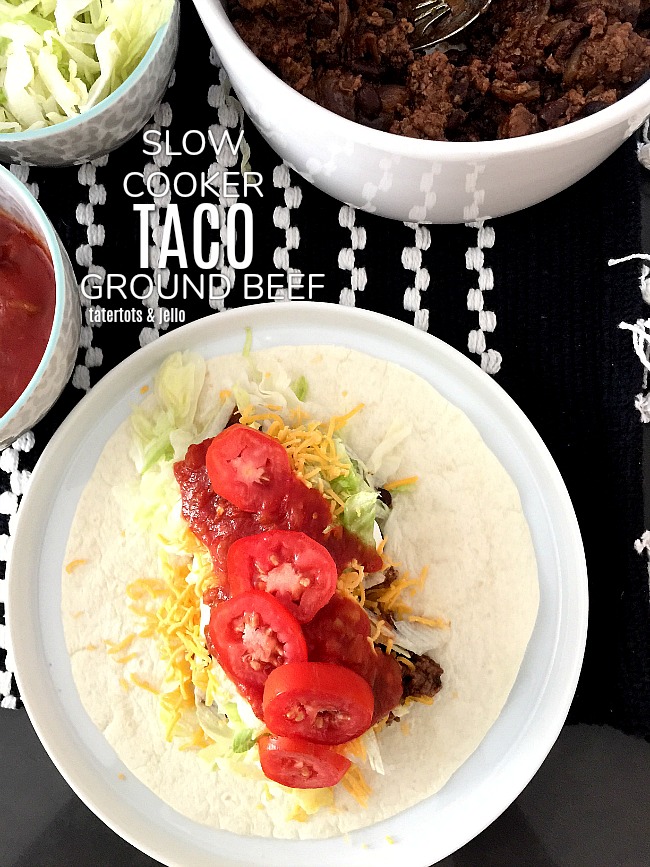 I have to say cooking raw hamburger worked out in the slow cooker. The only thing I had to do is drain a little of the fat off the whole thing right before I served the meat. I also added beans to the mixture. Our family likes black beans better than refried beans so I used those, but you can totally use refried beans for this recipe too. I layered the different ingredients in the crock pot and let it cook, stirring it occasionally. I cooked it on high for 5 hours and then I drained the fat off the top and turned it down to low until after we got home from school about three hours later.

Slow Cooker Taco Meat
The slow cooker is really great for nights when we have activities right before dinner time — like soccer and sports. We even had some left overs which I sent with my husband to work the next day. Yay for our slow cooker. Nights like this it is still better than our Instant Pot.
Here's the recipe for making Taco Meat in your Slow Cooker:
Slow Cooker Taco Meat
Recipe Type: Dinner
Cuisine: Mexican
Author:
Prep time:
Cook time:
Total time:
Serves: 8
Slow Cooker Taco Meat. Layer taco meat ingredients in your slow cooker and let it cook while you are busy. It makes an easy school-night dinner.
Ingredients
2 lbs. ground beef (use very lean for less fat to drain off)
1/2 red onion, chopped
1 (1 ounce) package taco seasoning
1 (16 ounce) can beans (you can use refried or drained black beans)
1 (12-16 ounce can) jar taco or enchilada sauce (I used green enchilada sauce)
taco shells (hard or soft)
2 cups cheese
2 cups shredded lettuce
1 cup sliced tomatoes
1 cup black olives
whatever other toppings you want on your tacos
Instructions
Spray slow cooker with non-stick spray
In a bowl mix the ground beef and taco seasoning.
Layer the ground beef mixture in the slow cooker.
On top of the ground beef, layer the chopped onions.
Then layer the beans on top of the onions.
Layer the taco sauce on top of the whole mixture.
Cook on high for 5 hours or low for 8 hours.
After time is up, drain the fat off the top.
Serve on hard or soft tacos and add desired toppings.
Enjoy!!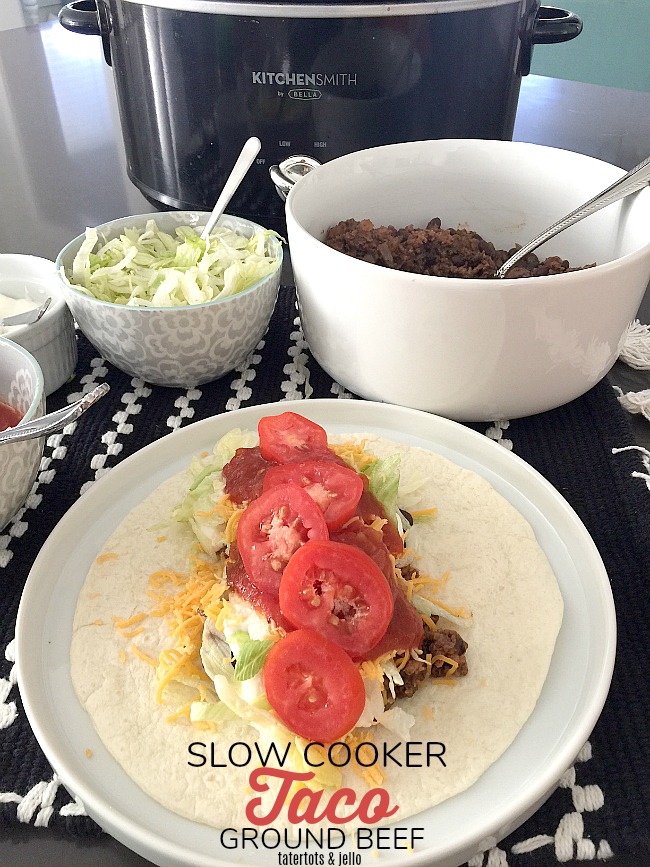 Slow Cooker Taco Meat
Here are a few other slow cooker/crock pot recipes that we love to make: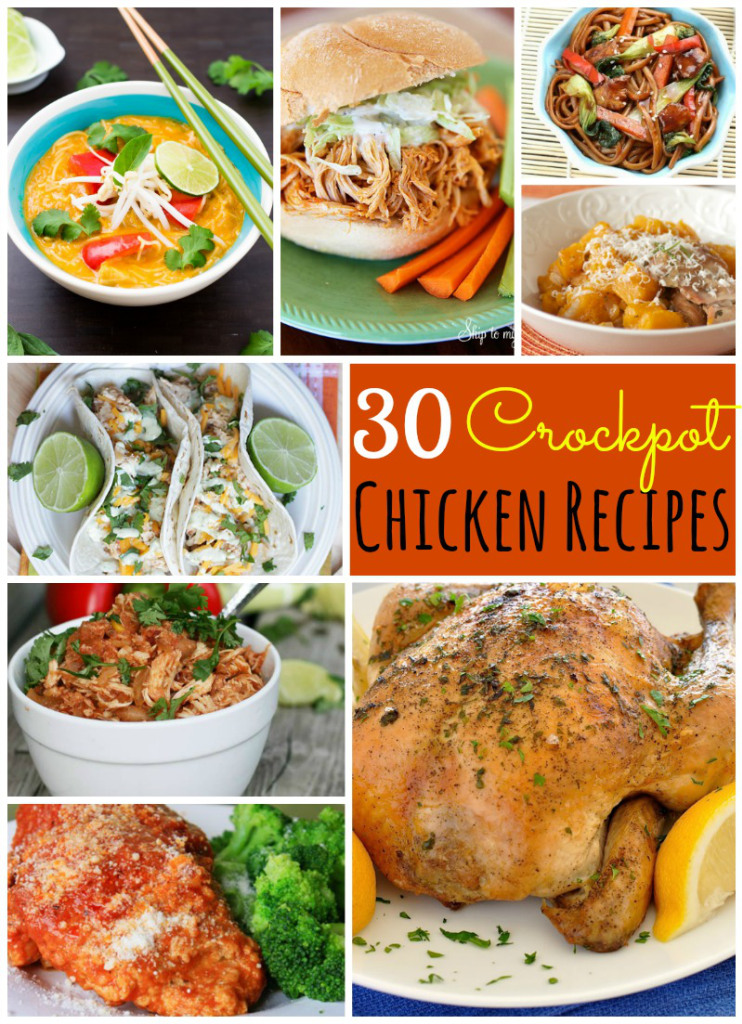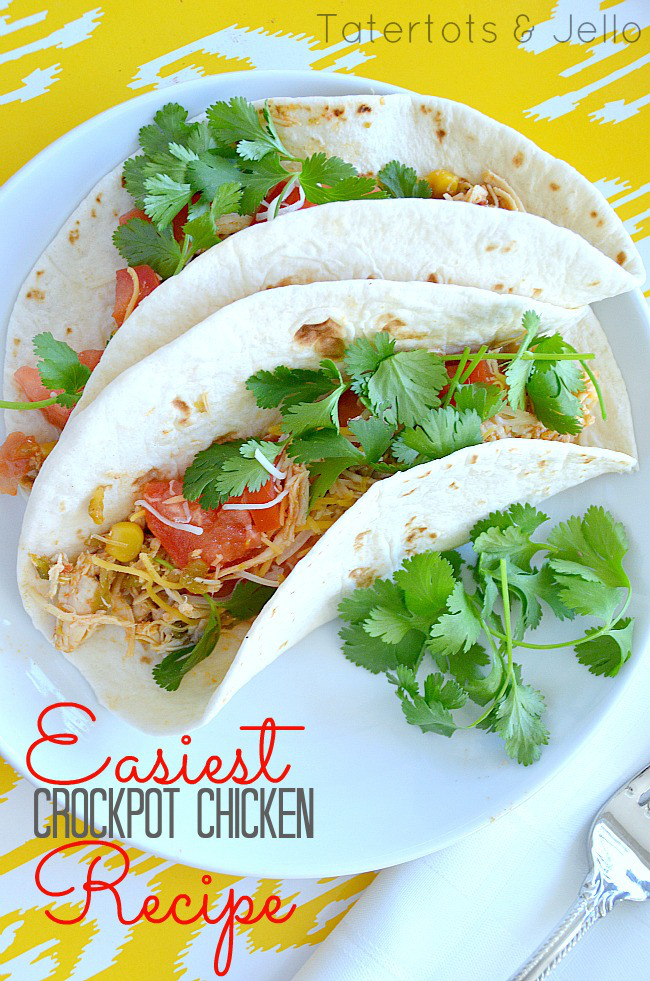 Easiest Crockpot Chicken Tacos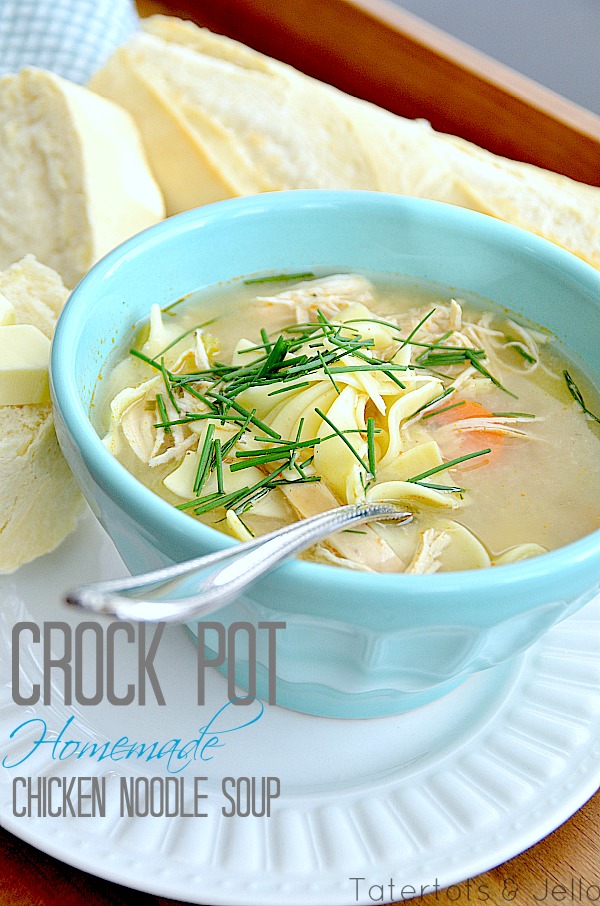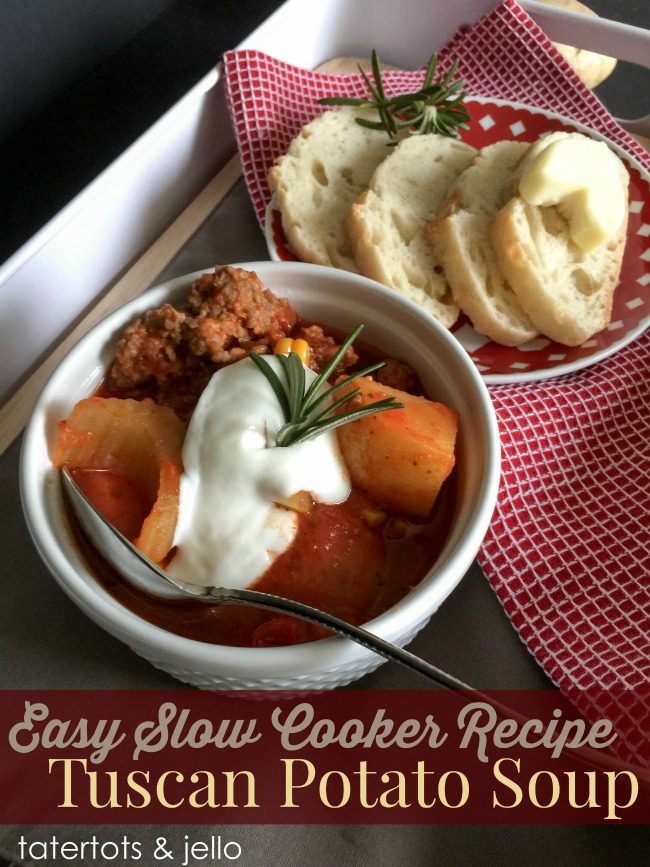 Slow Cooker Tuscan Potato Soup (this is our very favorite)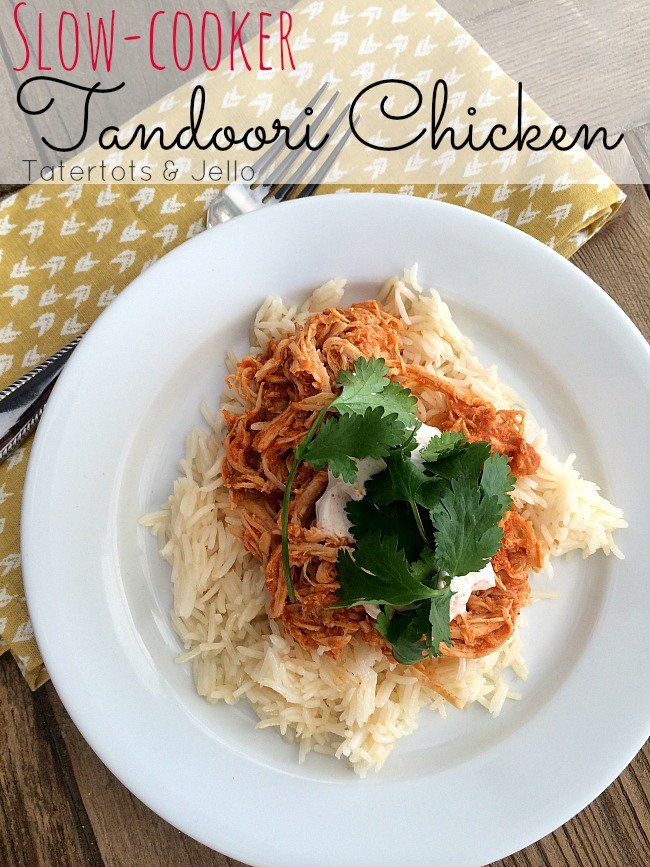 What's YOUR favorite Slow Cooker recipe to make?
xoxo