Fourth of July red white and blue gallery wall DIY. Show off red white and blue fabrics in thrifted frames to create a festive statement wall in any room in your home!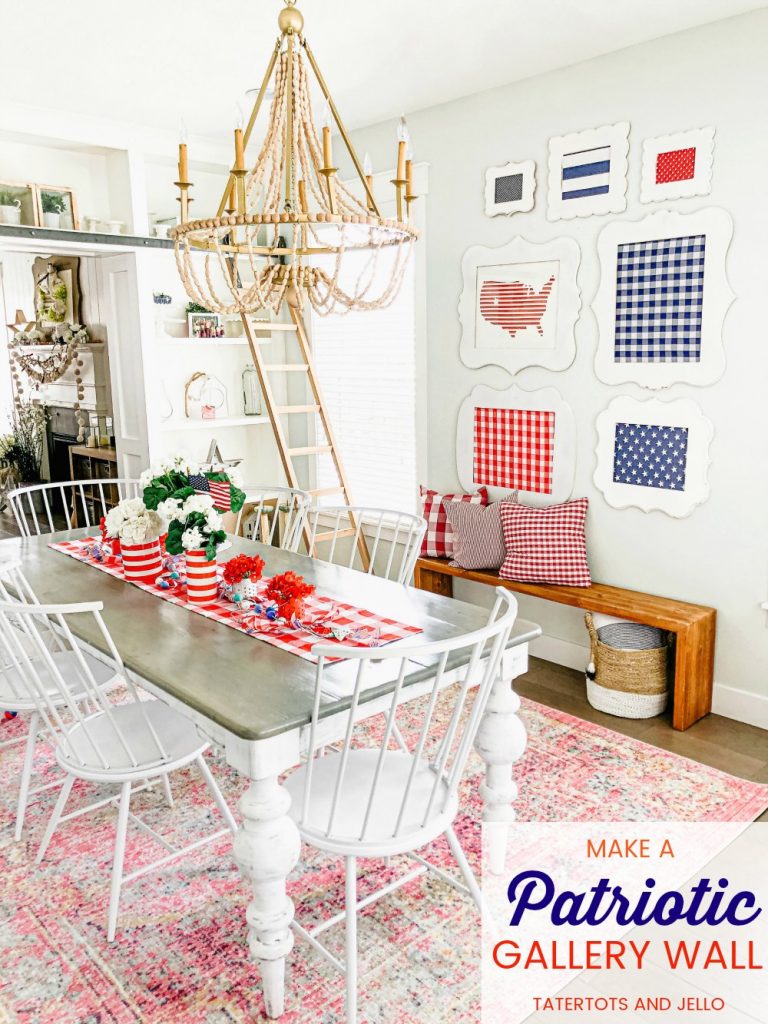 Decorate a Frame Gallery Wall for the Fourth of July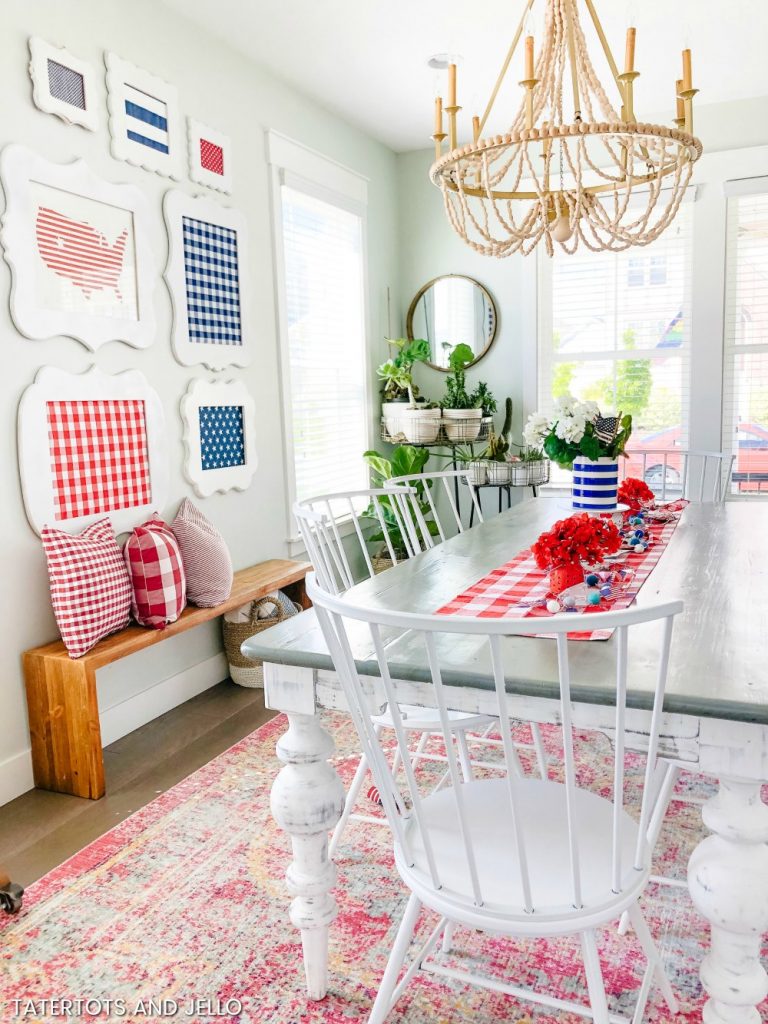 Over the years I have come to really love decorating for the Fourth of July! There is something so festive about red, white and blue together! I decided to bring it into my dining room this year.
Center a Frame Gallery Wall Around a Favorite Item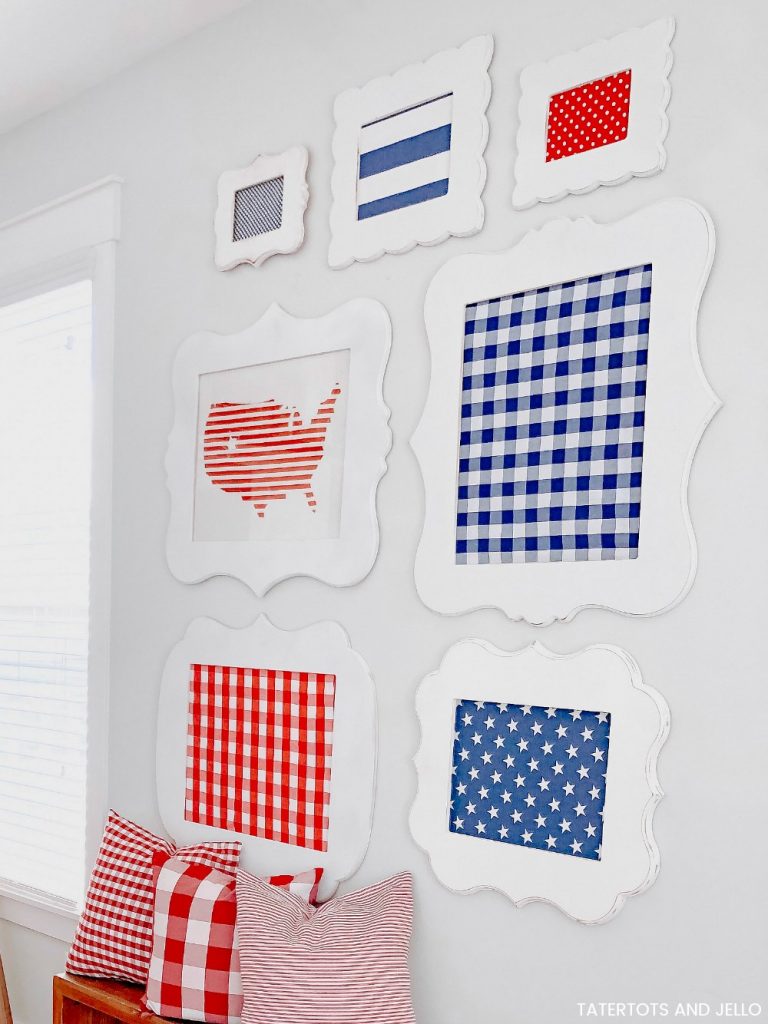 One of my favorite patriotic projects has been a fabric map that I cut out using my Silhouette craft cutting machine. I cut the country out on white duckcloth material and then cut out a star where the state of Utah would be on the map (that's where we live!). I framed it on a scrolly frame from Cut it Out Frames.
Each year I bring this patriotic art out and I love seeing it in our home. This year I thought it might be fun to make that frame the centerpiece in a statement frame wall.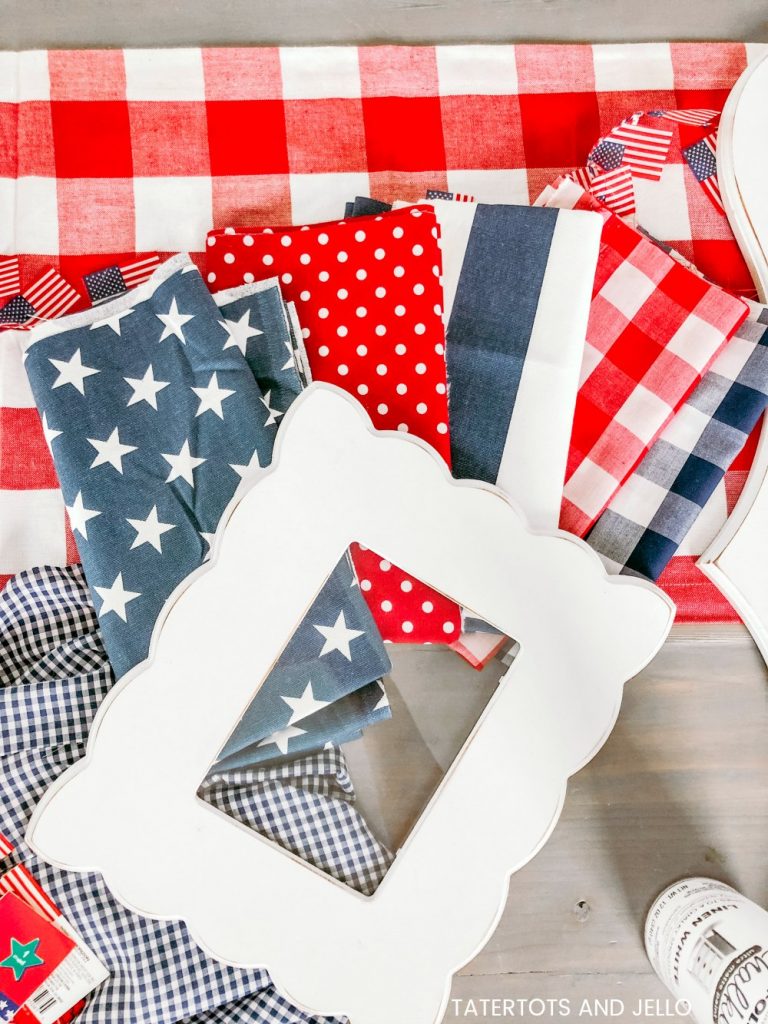 Upcycle Frames Into a Fourth of July Gallery Wall
I had a few frames laying around in our storage room as well as some different patriotic fabrics and I thought this would be a project that wouldn't cost ANYTHING! I love an upcycled project.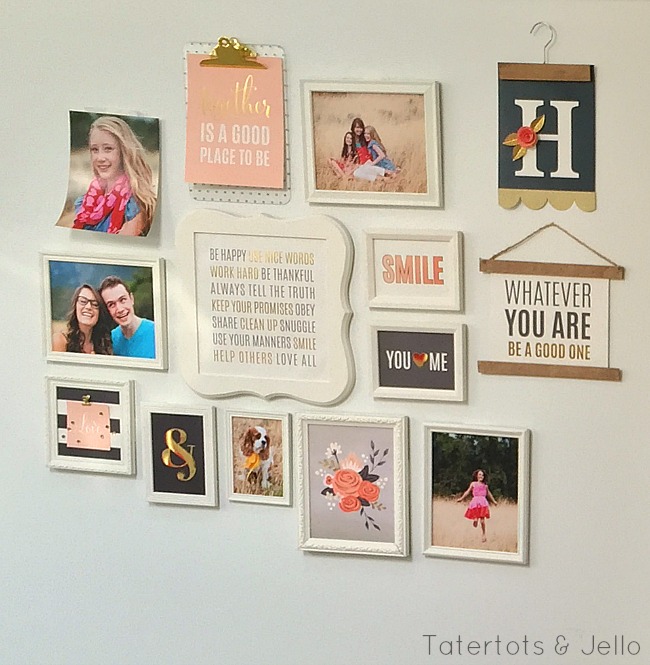 Spray Paint Mismatched Frames to Create a Gallery Wall
I brought the frames up and spray painted them all white. But I also think that this project would be so CUTE if you painted the frames red or blue too!
Where Can I Get Frames to Create a Gallery Statement Wall?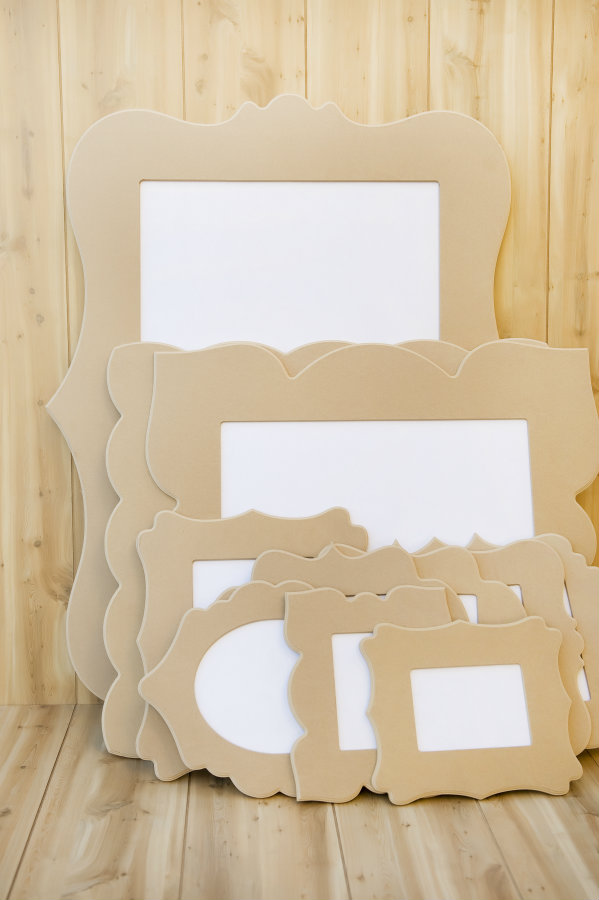 You can use frames that you already have OR you can get the cute ones from Cut It Out Frames. Another idea is to head over to your local thrift store and grab some frames. They don't have to all be the same size or shape. Don't be afraid of getting a few different types of frames. You are going to spray paint them all one color and once you do that the paint will make all of the frames go together and look like they belong!
Where Can I Get Fabric to Create a Frame Gallery Wall?
I had a few red white and blue fabrics from different projects over the year. I went over to Hobby Lobby to see what else I could find and added three more fabrics. I wanted a different print for each frame.
How to Create a Fourth of July Gallery Wall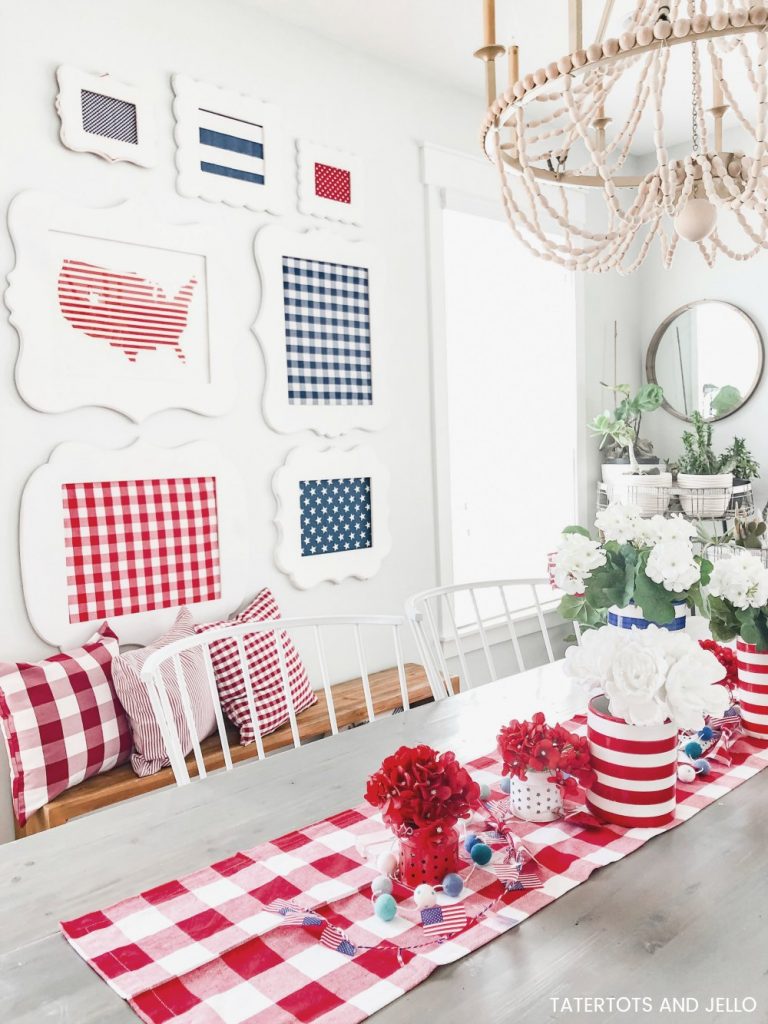 The next thing you will do is put the fabric inside of each frame. I wrapped the fabric around the glass from my frames. If your frame doesn't have glass you can wrap your fabric around the back of the frame. If your frame is just the frame, without glass or a back, you ca trace the inside of the frame on a piece of cardboard and wrap your fabric around the cardboard.
Wrap the Inside of Frames with Fabric
Once the frames are wrapped, secure the fabric to the back of the glass or frame back with painters tape. Then pop the fabric section back inside the frame.
Measure the Size of Your Gallery Wall
Now you want to decide on the placement of your frames. Measure the space you want to include in your statement wall.
Place Frames on Floor to Decide Placement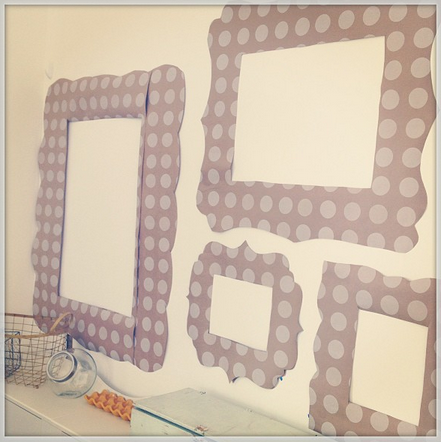 Next you will measure that space out on the floor. Place your frames within that space and decide on the placement. You can also trace your frames out on wrapping paper and hang them on the wall for a really great way to visualize your gallery wall. I did this for a gallery wall I created for the #1905Cottage!
How Can I Attach Frames to My Wall for a Gallery Statement Wall?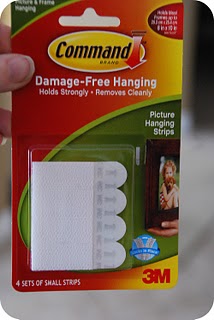 You can attach the frames to your wall with nails OR with command strips. If you are using command strips, be sure to use enough strips so your frames don't come off the walls. Another tip if you are using command strips is to put both sides of the command strips on the back of your frame and then put them on the wall. Then take the frame off the wall, leaving the command strip that is sticking to the wall. Let those command strips stay on the wall for 1-2 hours so they can attach well and then reattach the frames to the wall. This gives the command strips time to adhere to the wall without the weight of the frames pulling on them.
Hang Up the Frames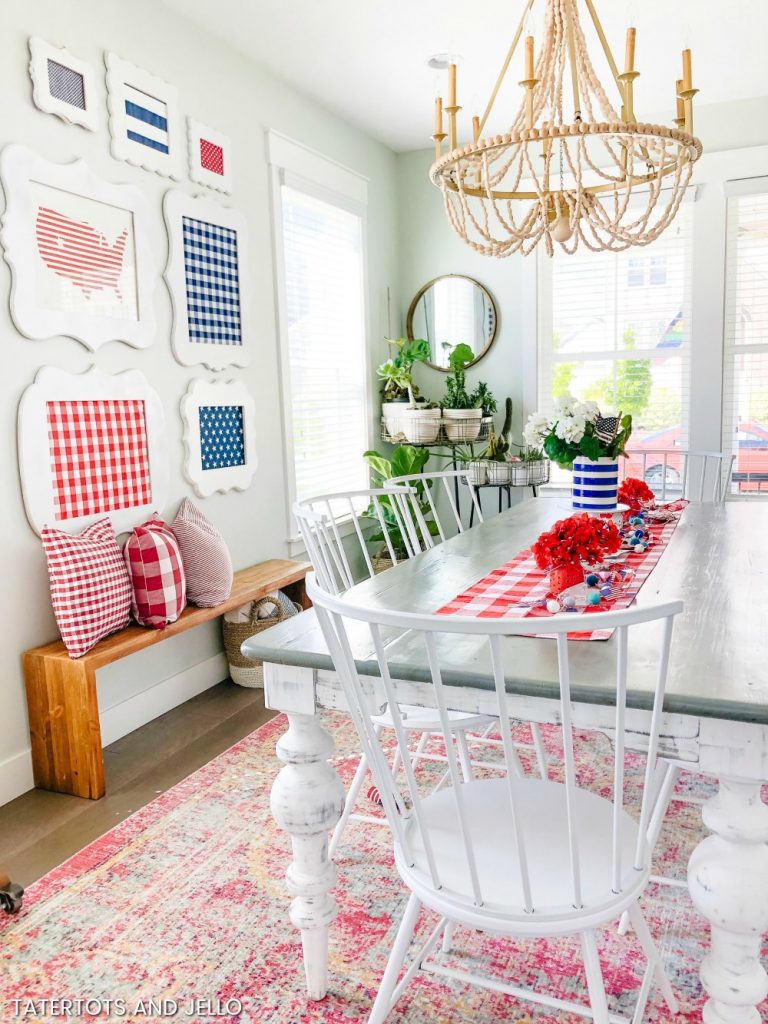 Once you have your placement figured out, measure where your first frame will go and hang it up. Then measure the rest of the frames and keep putting the frames up until all of the frames are hung.
What Can I Pair with a Gallery Wall?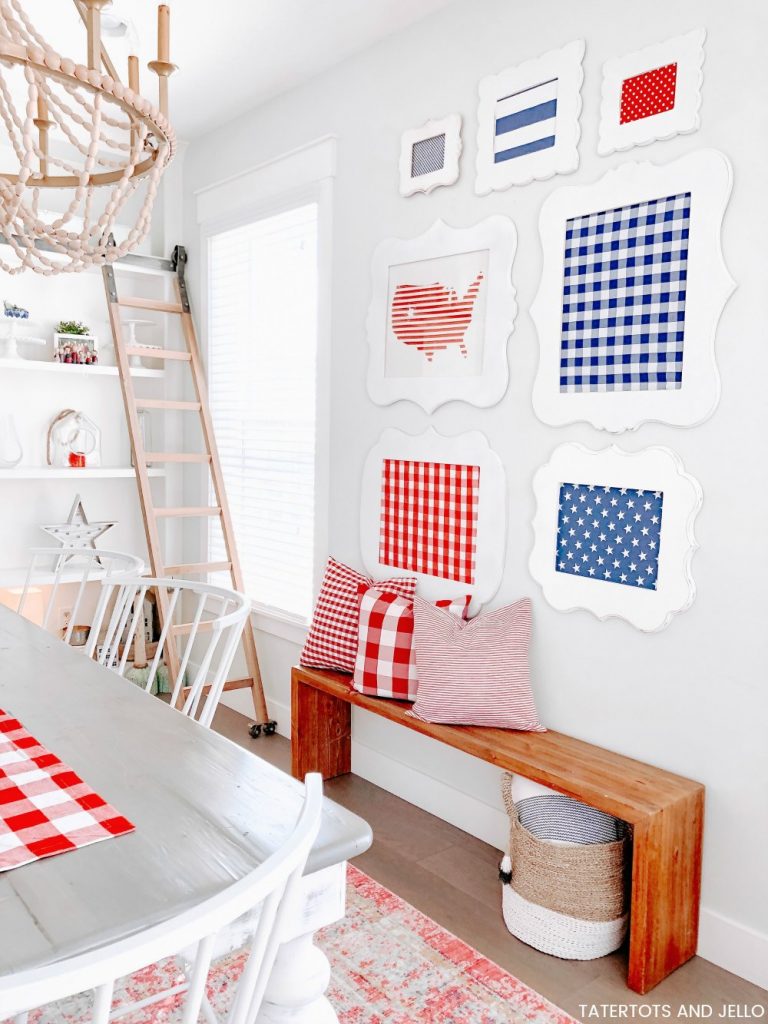 You can pair this statement wall with a bench or a shelf. I used a short bench under the frames and put some coordinating pillows underneath. A shelf would be so cute to put under the frames too. You could add some patriotic items on the shelf and the whole vignette would be stunning! Be sure to take the shelf or bench height into account when you are planning the size you need for the project at the beginning.
I was planning on taking the frame wall down after the Fourth of July, but I like it so much that I plan to switch out the fabric for a summertime fabric after the holiday. And how cute would this be for Halloween or Christmas with orang and black fabric at Halloween and red and white fabric at Christmas?? I love it!
Other Fourth of July Projects
Here are a few other Fourth of July projects that love: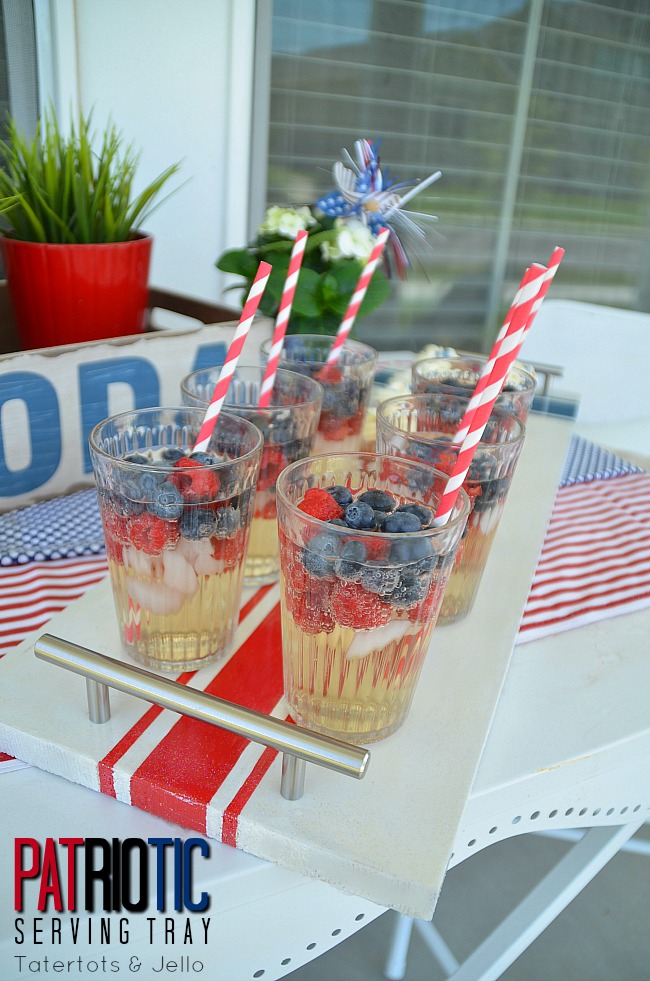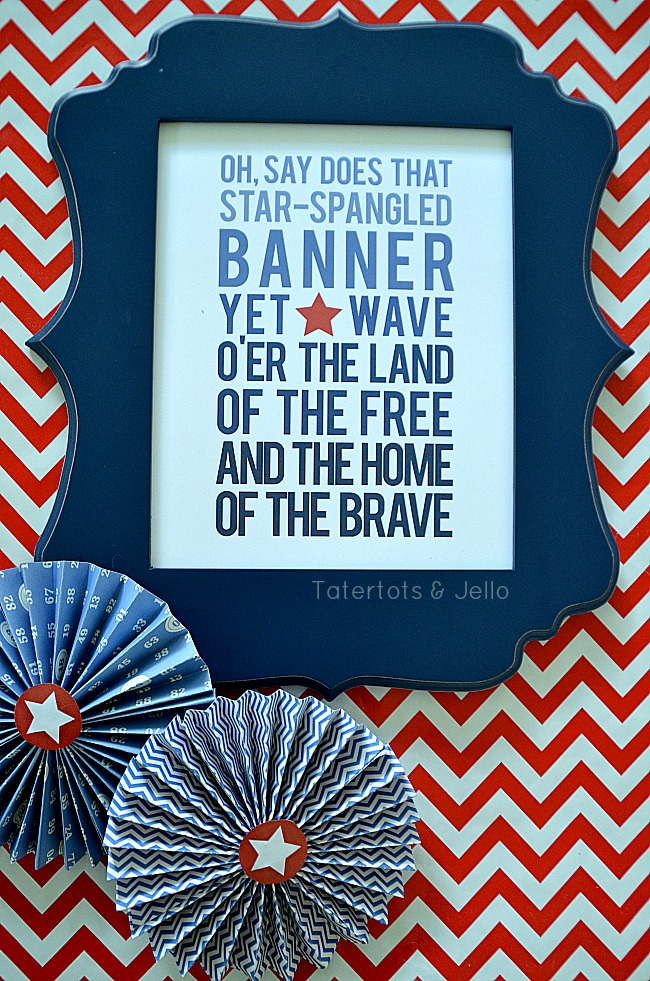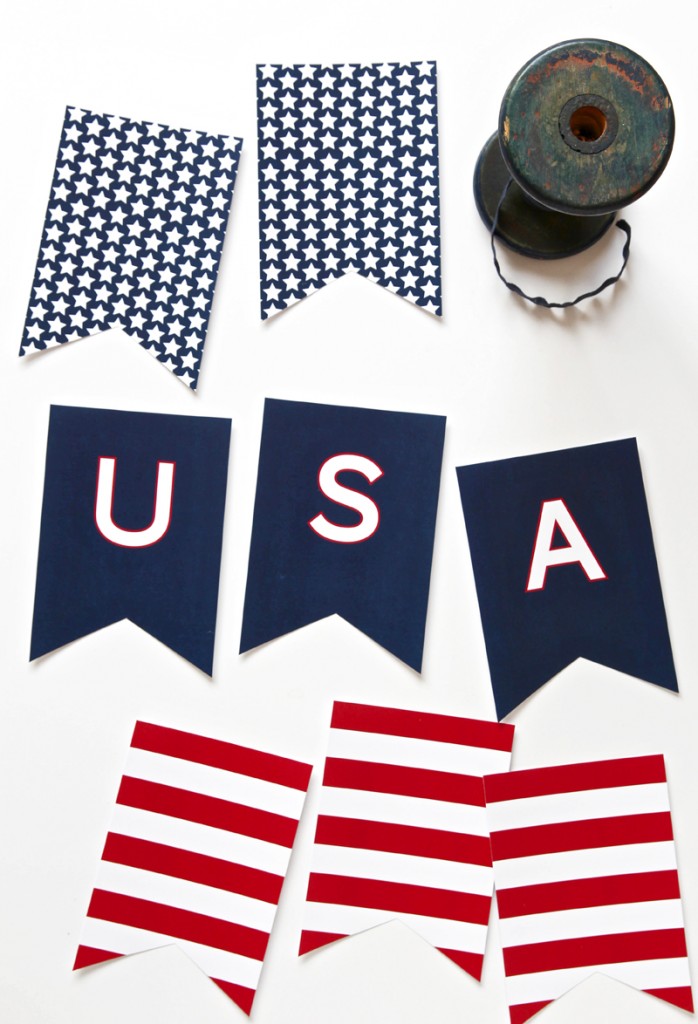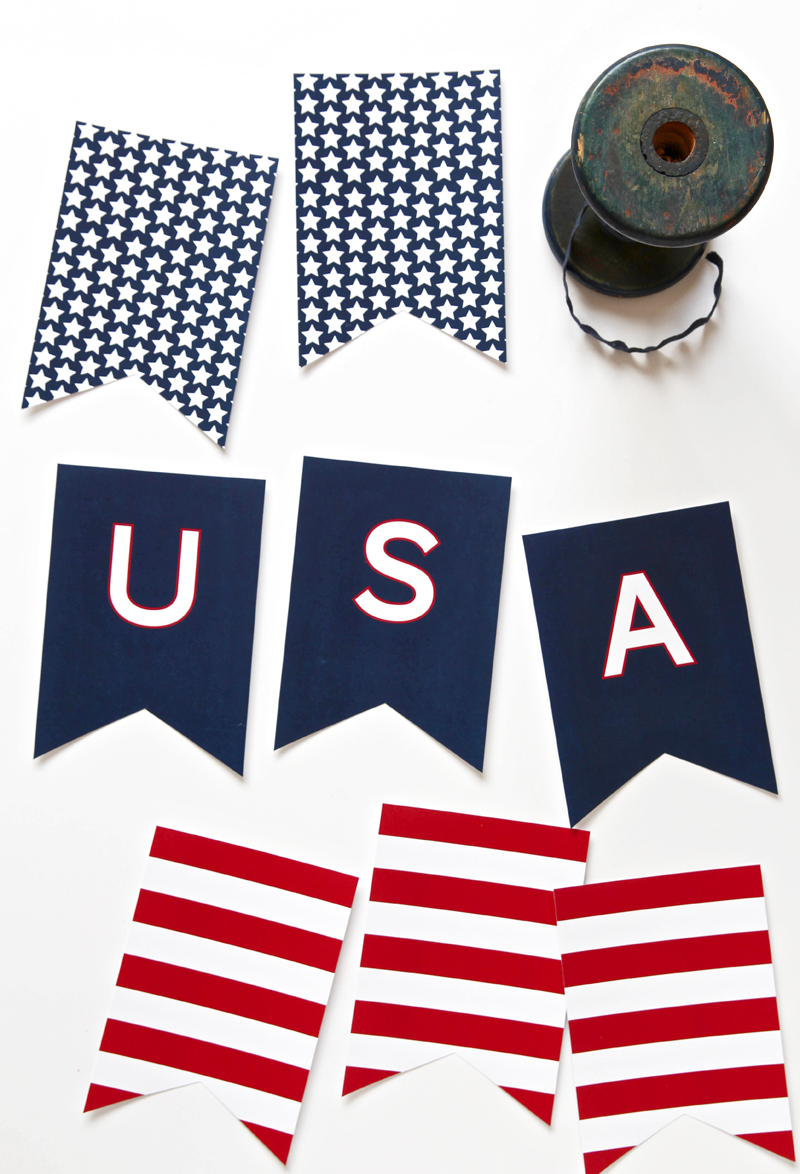 What projects are YOU working on?
Share them with us in the comments!
Have a Creative Day!
xoxo