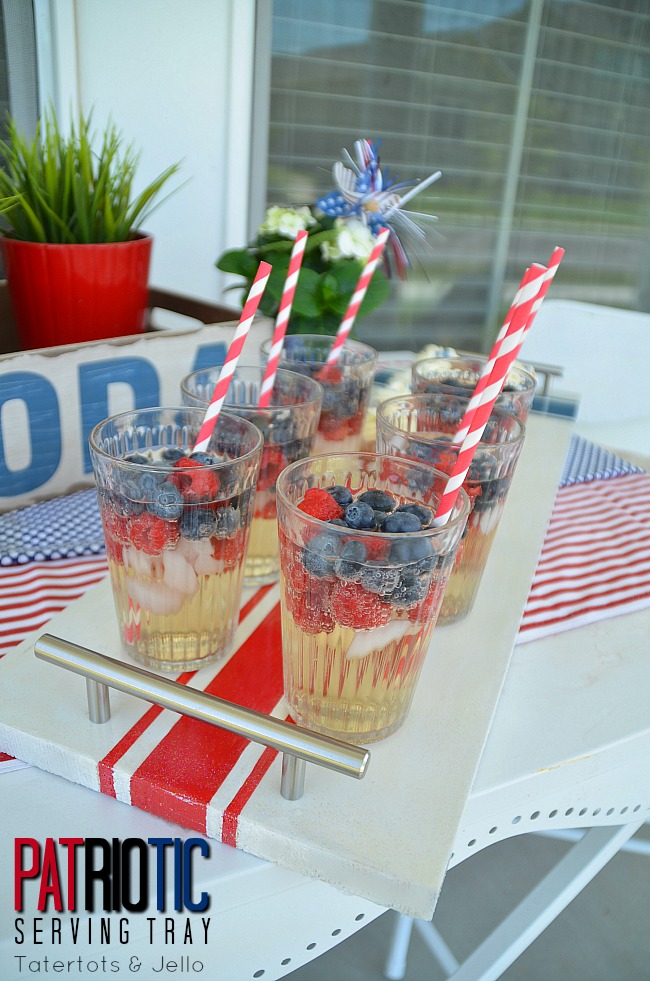 Patriotic Wood Tray DIY. The Rio 2016 Olympic Games start in just a few weeks. We love watching all of the events and are so excited to throw a little Olympic party to celebrate!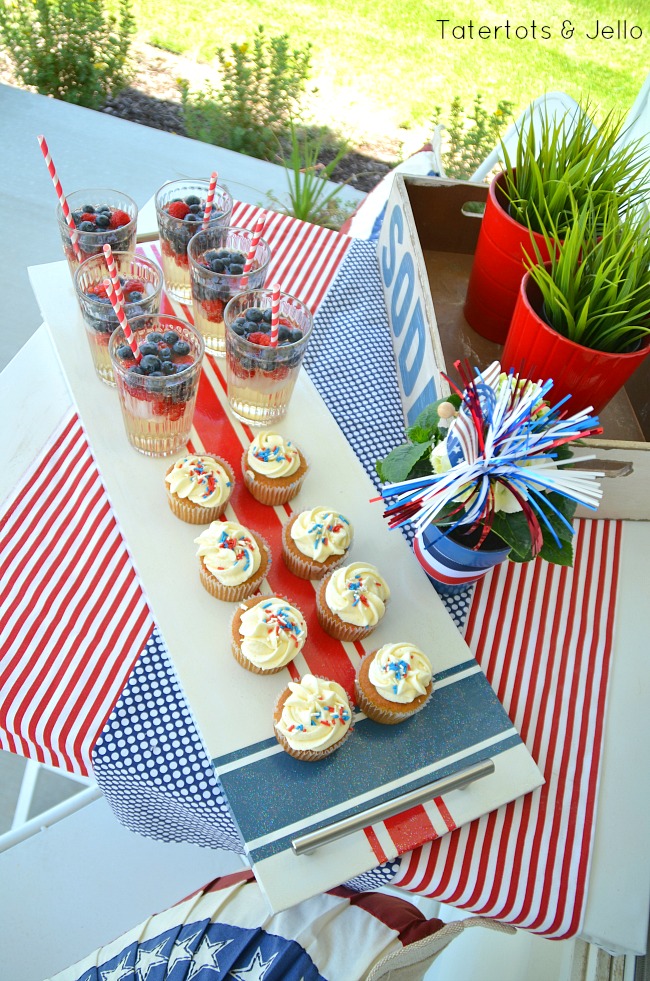 Of course we enjoy seeing all of the athletes from all over the world, but since we live in the US we are rooting for our home country to win. I thought it would be fun to make a long serving platter with the USA Team's colors – Red White and Blue to use as we watch the events.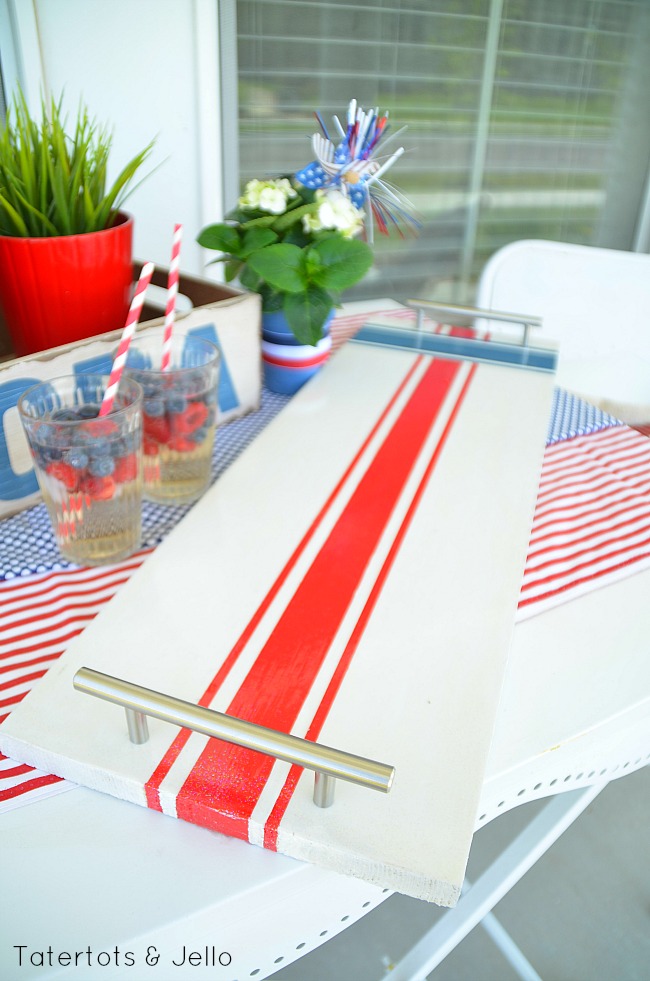 Patriotic Wood Tray DIY. This project is super affordable – it just uses part of a $3 board from Lowes, some paint and a couple handles, also from Lowes. And be sure to check out the giveaway at the end of the post for some awesome P&G products and a $150 Lowes gift card!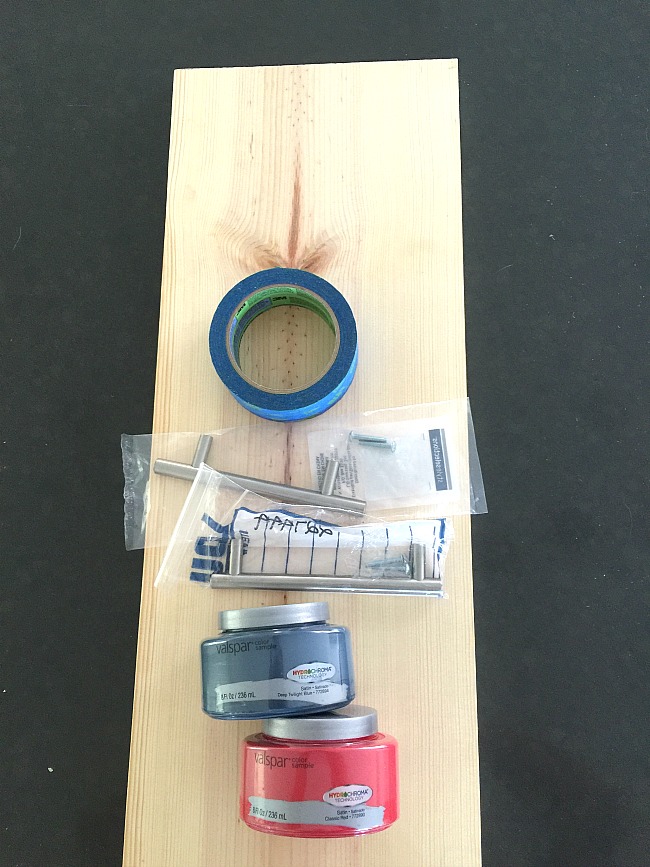 Here's how to make this Patriotic Wood Serving Tray DIY: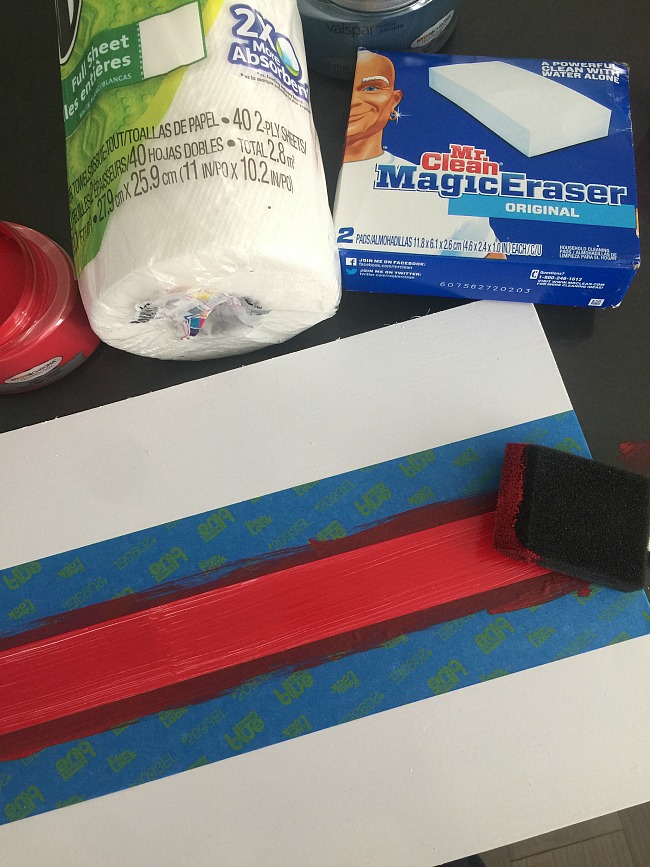 Decide how big your tray will be. I bought a 9 inch wide pine board and had the great people at Lowes cut it to 22 inches in length.
Sand the edges of the board.
Spray paint the board and let dry overnight.
Decide what pattern of stripes you want on the board. I put one large stripe down the center and two smaller stripes on each side.
Tape the stripes off with blue tape. Make sure the edges are sealed very well so your lines are perfect.
Paint the stripes on your board. I did three coats of paint on my stripes. Make sure each coat is dry before you add another coat of paint.
Pull the tape off the board.
You can seal your board with either polyurethane or epoxy. I used Dimensional Magic which gives a very good sheen and it's very durable.
Measure in 2 inches and drill the holes for your handles and attach the handles.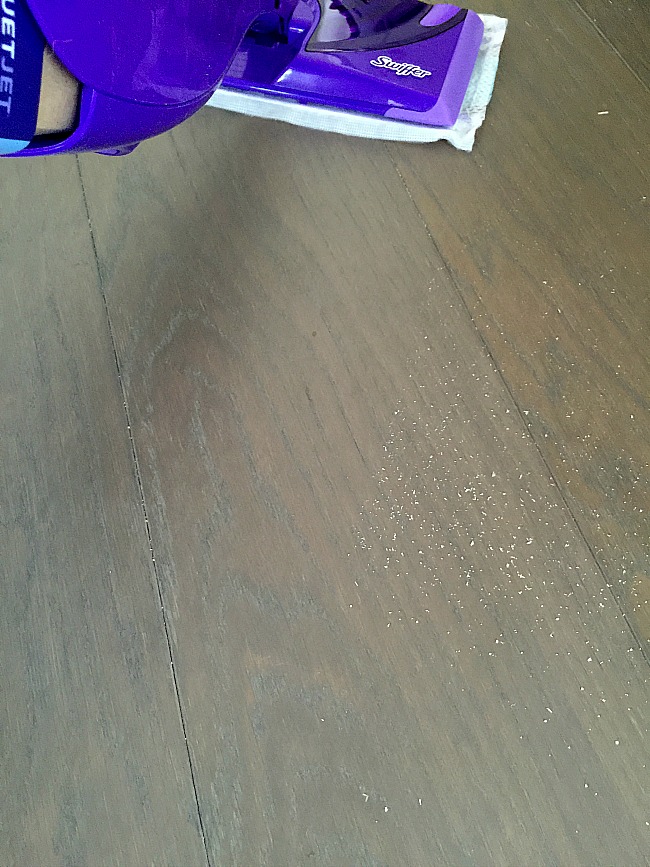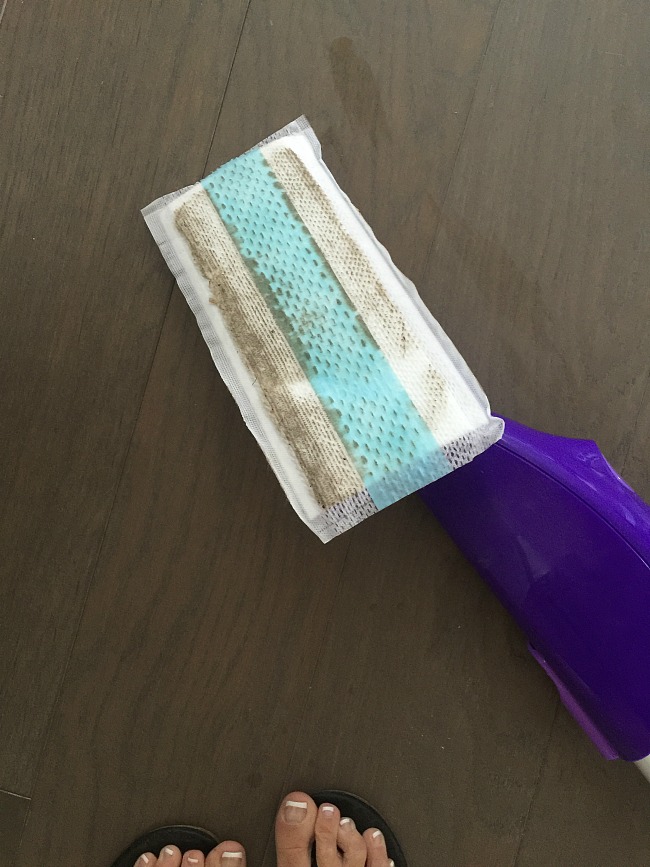 Of course every project is messy. And you might not know that Lowes carries all kinds of cleaning supplies, including a great selection of P&G products like Bounty Paper Towels, Swiffer, Mr. Clean Magic Eraser, Dawn Dish Soap and Downy Fabric Softener.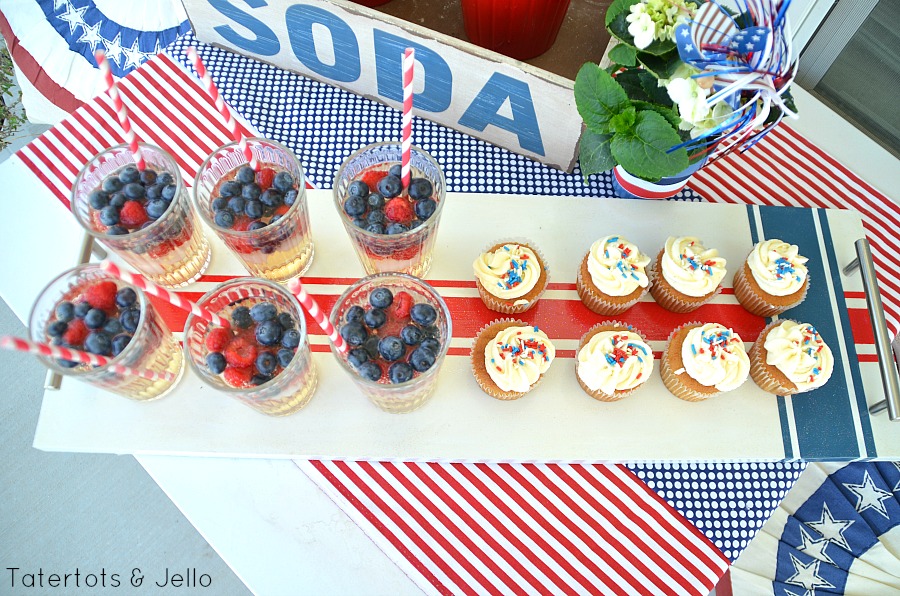 Like an Olympian, your passion and pride drive you. Every DIY project you do requires hard work and determination, and each finished project is your own personal gold medal triumph. Thankfully, this is not a journey you have to take alone! With the great selection of P&G products you can find at Lowe's, you are armed with the support and guidance you need to guide you to create a unique DIY project and make you LOVE where you live. So when you're ready to start your next great home improvement project, know that P&G and Lowe's will be there to help you Bring Home the Gold!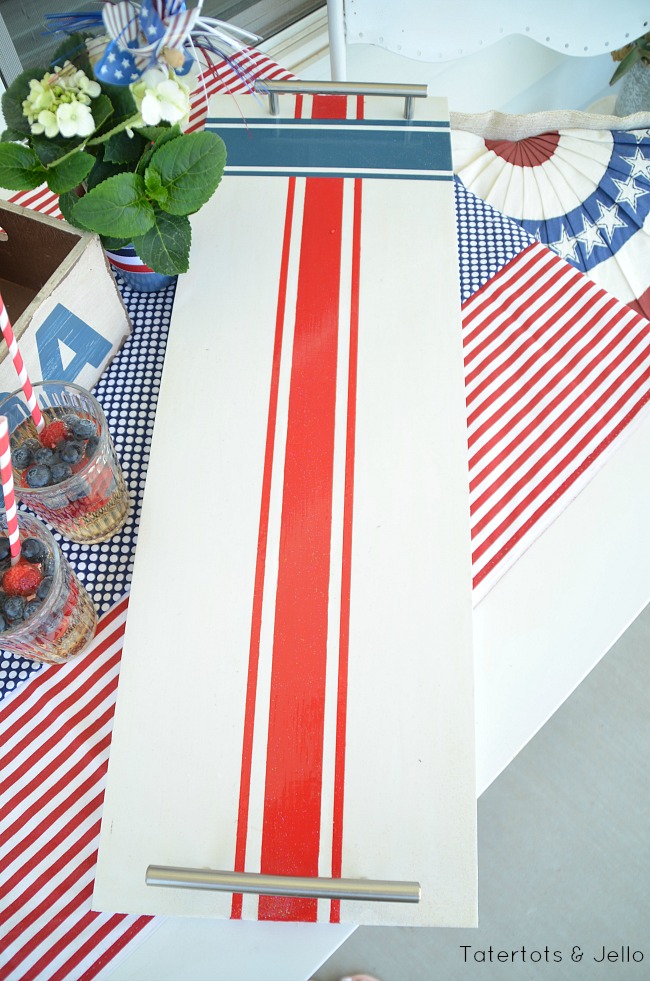 Whether it's using Bounty paper towels to wipe up paint spills, or using a Swiffer to clean up saw dust, Lowe's has everything you need to create a gold medal worthy project – from start to finish!
And I am so excited to be giving away a $150 gift card to Lowes along with these awesome P&G products: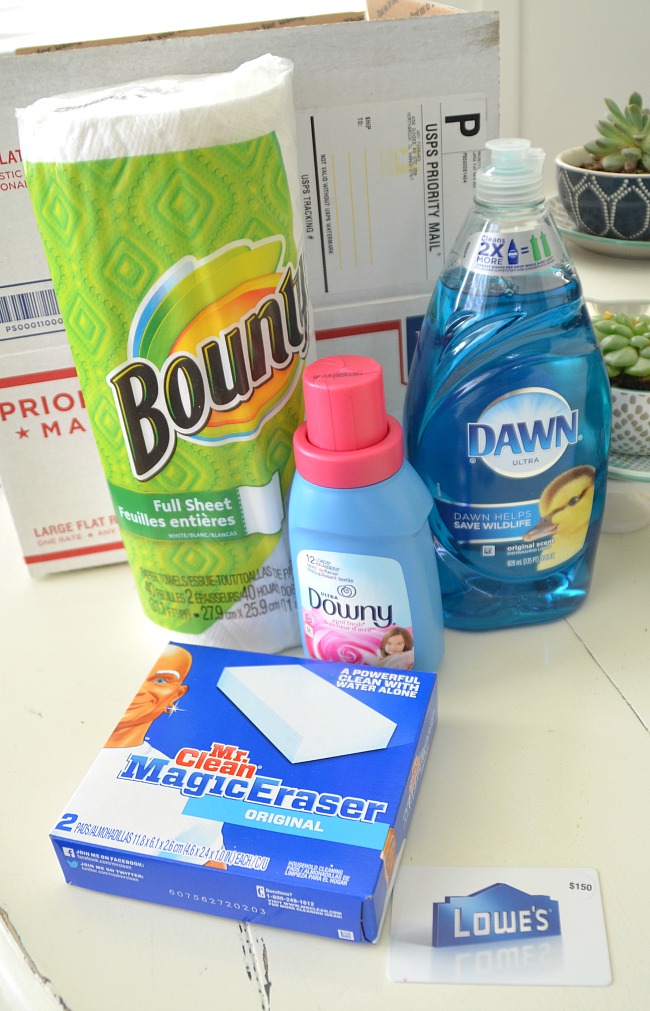 – $150 Lowes gift card
– Bounty Paper Towels
– Swiffer
– Mr. Clean Magic Eraser
– Dawn Dish Soap
– Downy Fabric Softener
How to enter:
Just leave a comment on the widget below to win!
I can't wait to see who wins!!
Have a beautiful day!
xoxo

This is a sponsored conversation written by me on behalf of Procter & Gamble/Lowe's. The opinions and text are all mine.