This post is sponsored by Welch's® Fruit Snacks. I am being compensated for this post. All comments and opinions are my own.
SWEET Printable Fruit Snack Lunch Box Notes

SWEET Printable Fruit Snack Lunch Box Notes
My kids have been back in school for a couple of weeks now. We are starting to get back into our nightly routine of homework, picking out the PERFECT outfit for the next day and making a packed lunch to take to school. Sometimes I like to SLIP an extra something as a surprise in their lunch. My kids LOVE fruit snacks and their favorite are Welch's Mixed Fruit Fruit Snacks. They are perfect to add to a packed lunch.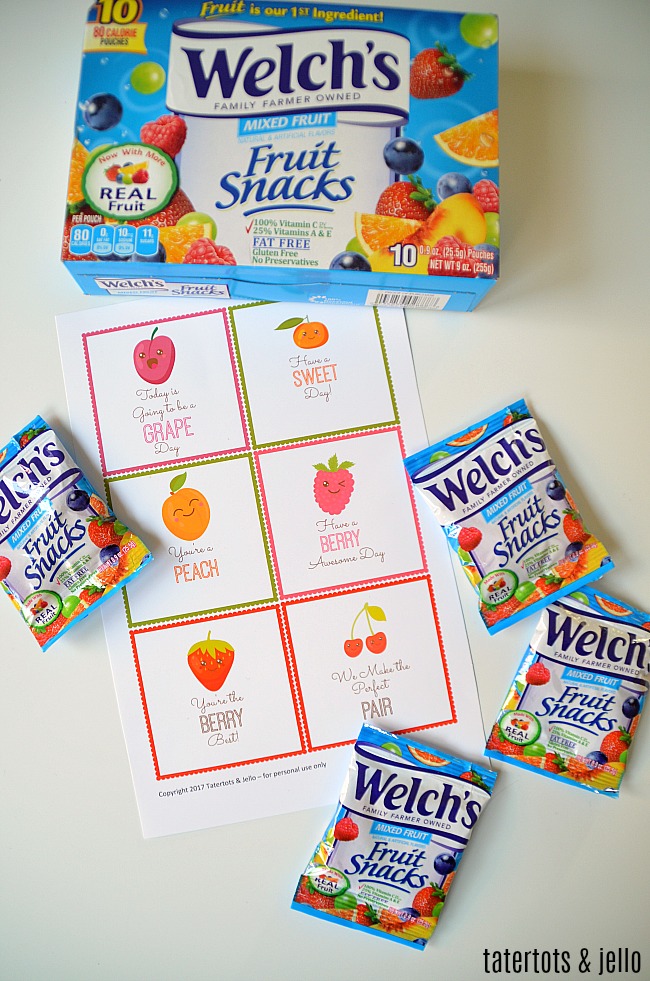 And to let you in on a little secret — I love them too. Shhhhhh! I pop a couple in my purse for a sweet snack when I am running errands during the day or have a PTA meeting in the evening. I also keep fruit snacks in my car for times when we are waiting in a carpool line or running errands so the kids can have a sweet treat. My husband keeps a few in his drawer at work too.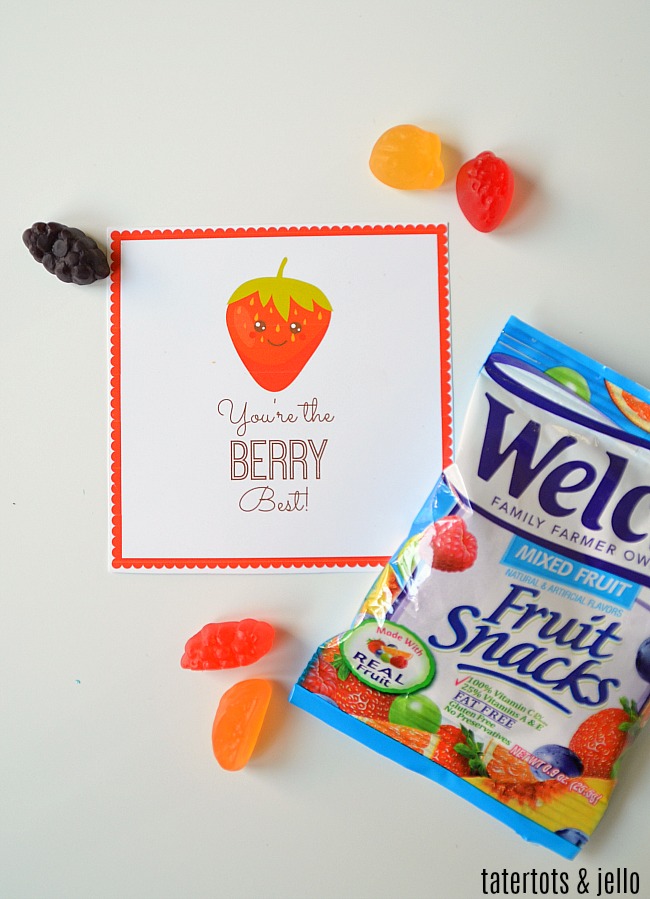 Welch's Fruit Snacks taste SO good. They also have 100% of the recommended daily value of Vitamin C and 25% of the recommended daily value of Vitamins A & E. If you look at the ingredient list (which I have) you will see that fruit is the first ingredient! Made with real fruit, each delicious snack is fat free, gluten free, and has no preservatives. My kids love the texture of these fruit snacks. And the flavors taste great! Welch's Mixed Fruit Fruit Snacks are made with REAL fruit and each bag has an assortment of flavors. It's our favorite!
I have white containers in my pantry and one is filled with Welch's Mixed Fruit Fruit Snacks. It's the perfect place for my kids to grab one on their way to play practice or after school before they start their homework. They are the perfect on-the-go snack for our family. We even take them when we go on vacation! They are great to take in the car as a snack. And they are perfect to take camping too!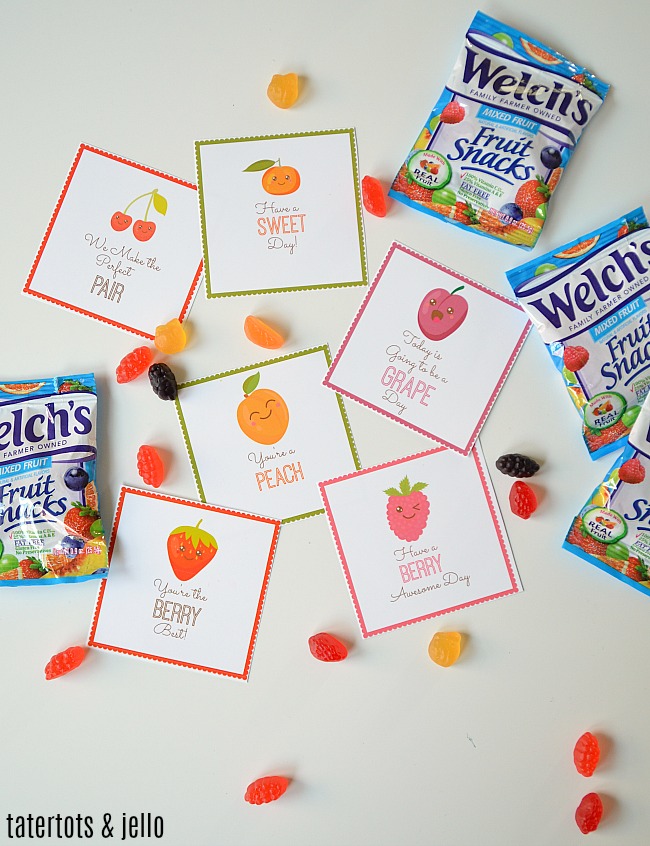 I also love to slip a little note in their lunches. I made up a few that are perfectly paired with Welch's Mixed Fruit Fruit Snacks. All you have to do is print them off, cut them into squares and pop them in your kids lunches. No matter what their ages, your kids will LOVE to get a little surprise note and fruit snack in their lunch!!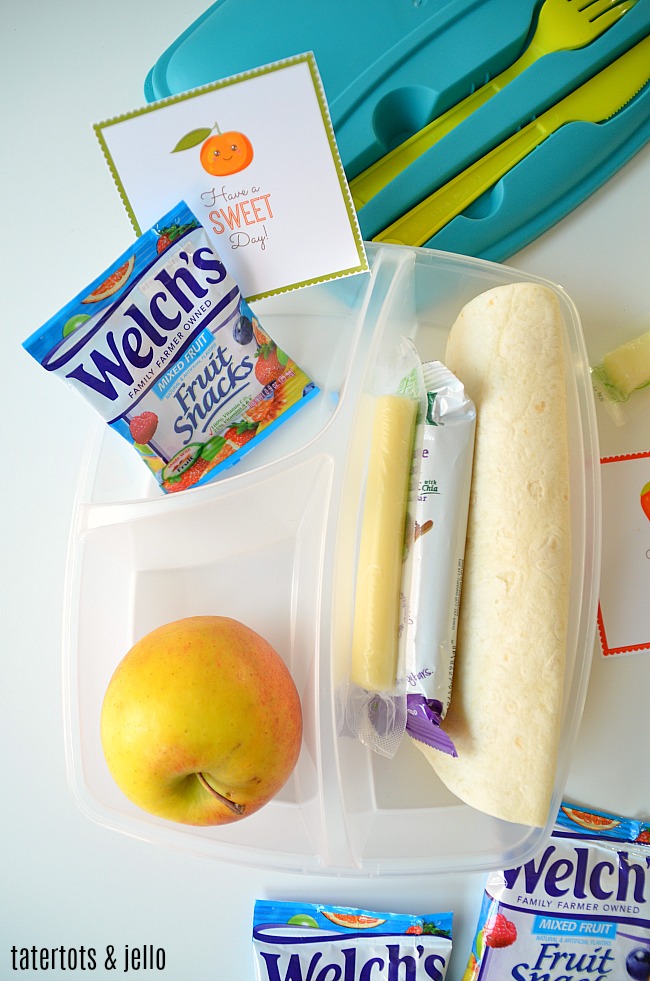 SWEET Printable Lunch Box Notes. Print out these little notes and add them to your kids lunches for a SWEET unexpected note they will love during the day! Here's how to print these notes out:
Download the file onto your computer by clicking on the link – SWEET PRINTABLE LUNCH BOX NOTES.
Print the sheet out on cardstock paper.
Cut the notes apart
You can add a little handwritten note underneath too if you want!
Add them into your kids lunch for a SWEET surprise!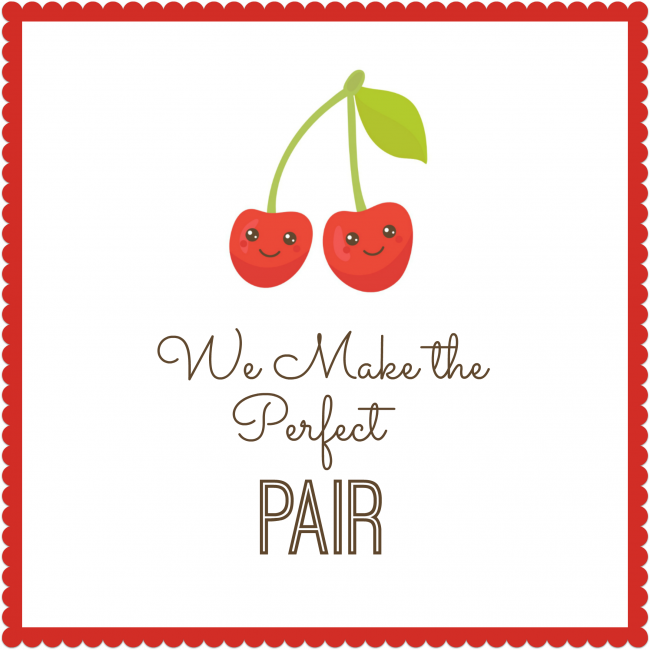 We Make the Perfect PAIR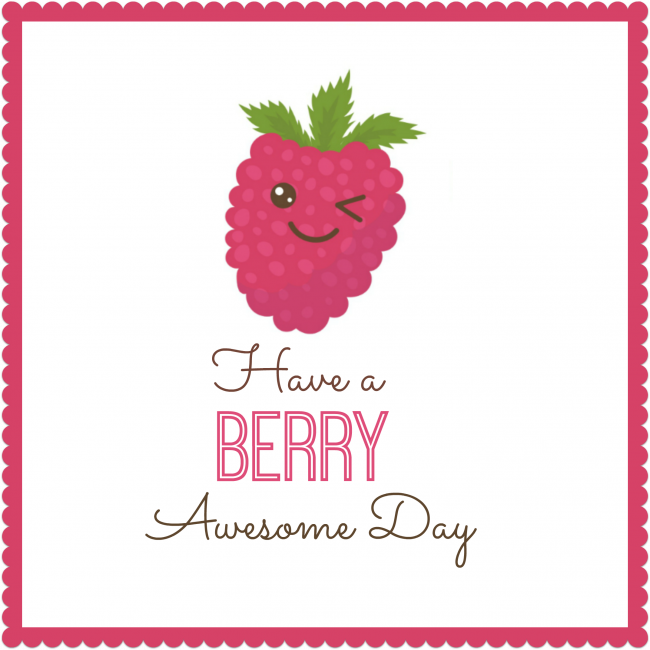 Have a BERRY Awesome Day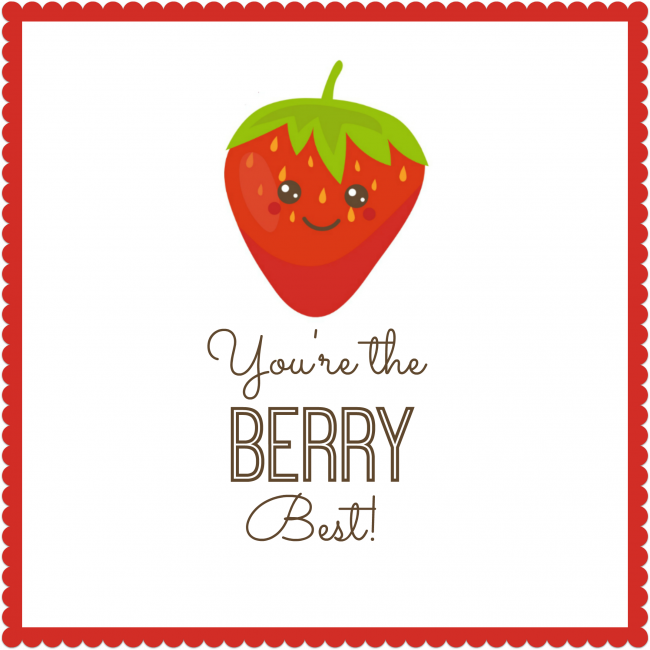 You're the BERRY Best!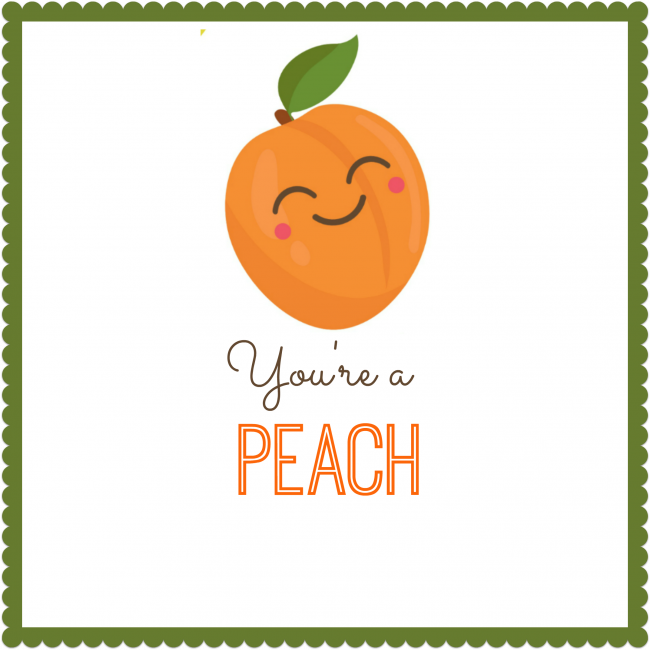 You're a PEACH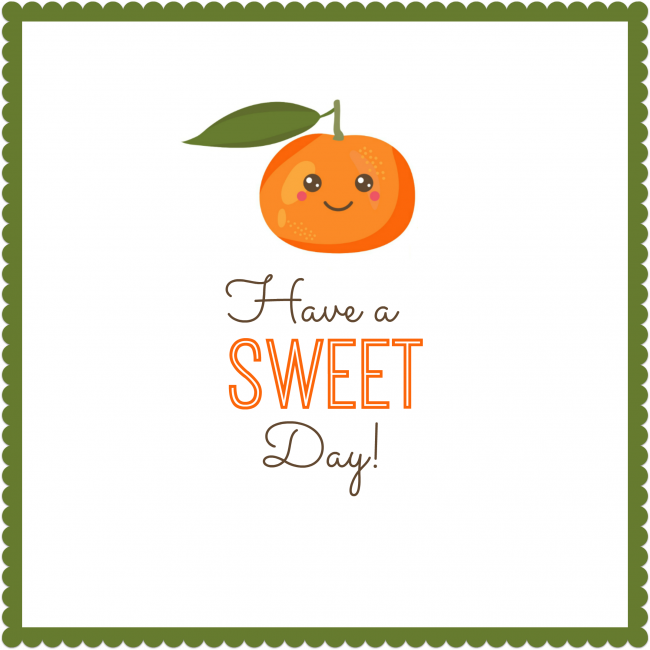 Have a SWEET Day!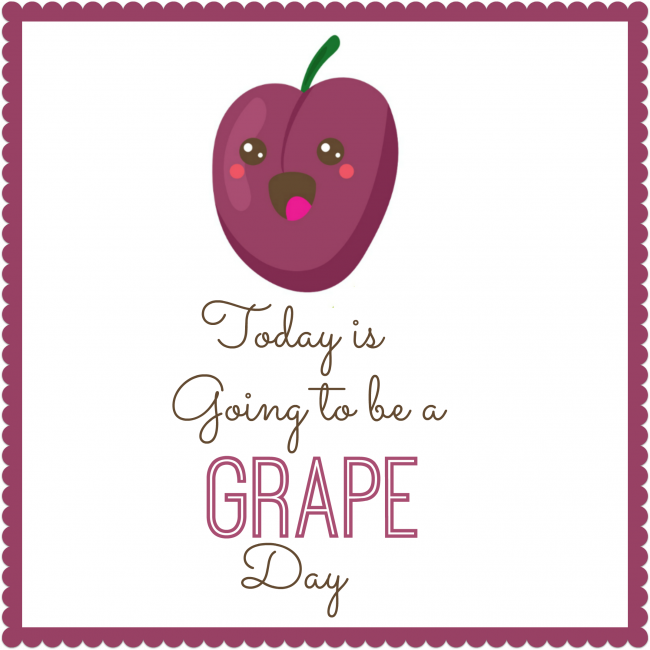 Today is Going to be a GRAPE Day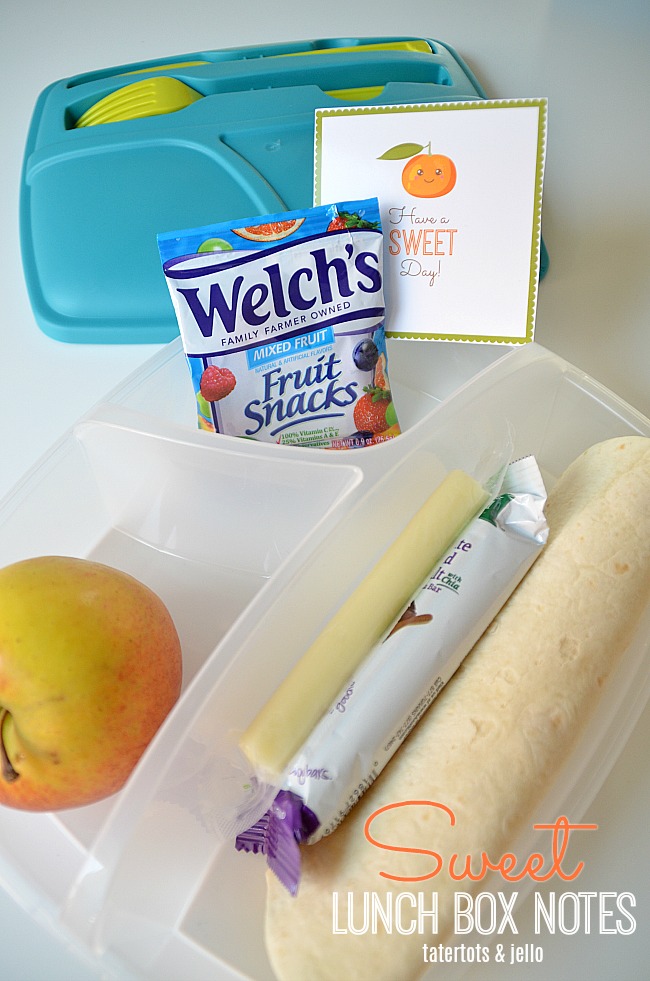 You can find Welch's Fruit Snacks at your local Walmart store among other retailers. You can find out more about Welch's Fruit Snacks on www.welchsfruitsnacks.com.
Pick up a package of Welch's Mixed Fruit Fruit Snacks, add a special note and make YOUR kids day! Learn more and get a great coupon here.
Have a FUN day!
xoxo