This post sponsored by Personal Creations
It's always hard to find quality ways to display family memories!
I was introduced to Personal Creations' Puzzle of Life product, and it's a fun addition to the kids "hangout room!"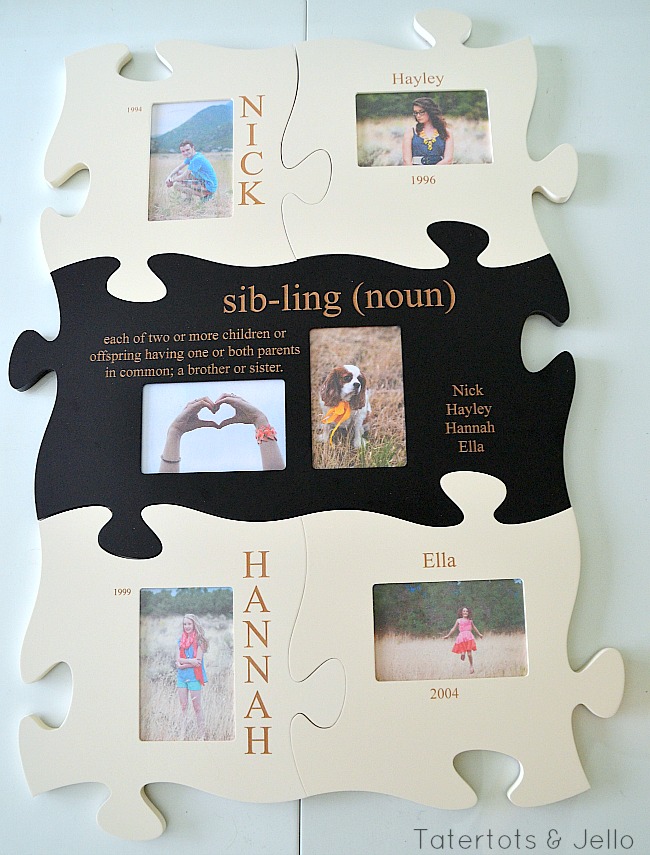 It's easy to select the sets and pieces, easy to put together and helps you tell your family's story. Add and rearrange pieces as your family changes — their quality will last for many years since they're handmade by Amish woodworkers. I thought it would be fun to display images of each of my kids and the definition of Siblings on the inside part of the puzzle. I love the way it turned out!!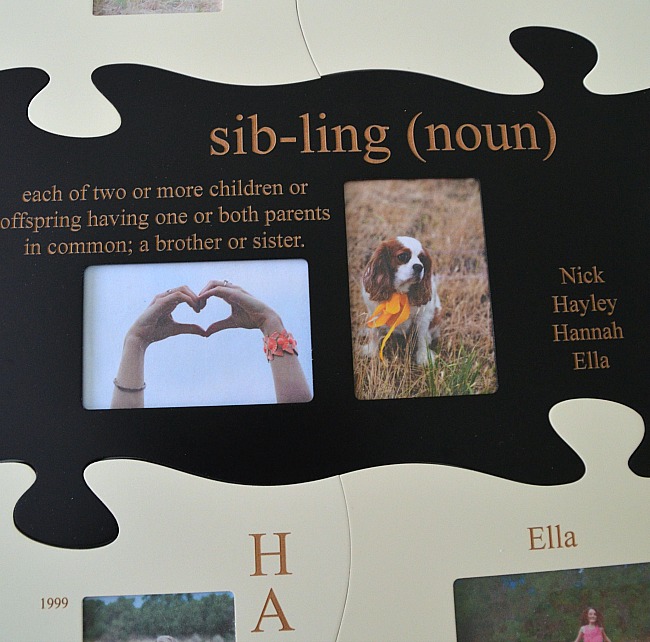 I'll show you how you can win a $100 credit for your own Puzzle of Life after the break!
I wanted to make a Puzzle of Life set that reflected the theme I'd created for this room — and I love the way it looks!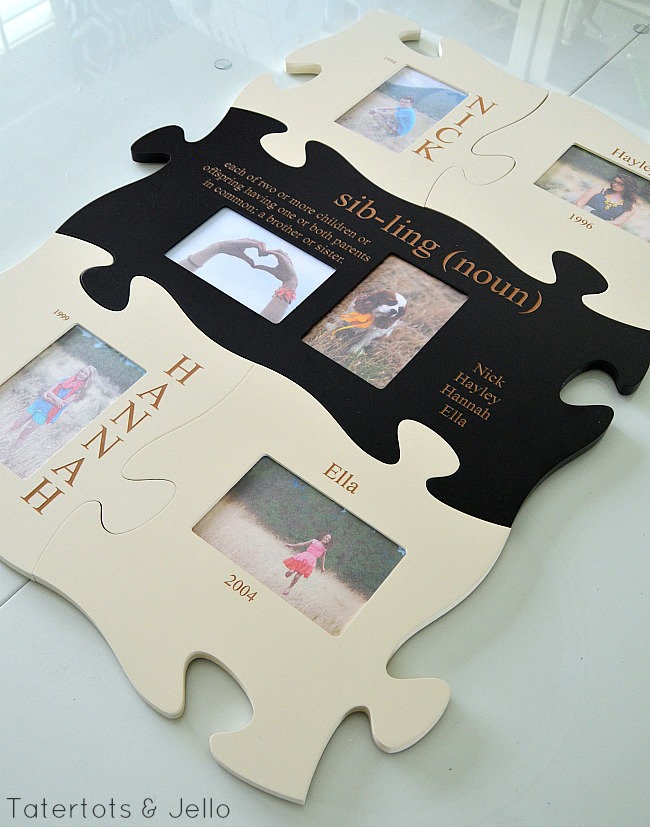 I tried to create a theme that matched the Teen/Tween hangout room's selfie wall, and since that decor featured a "selfie" definition, I decided to feature a similar approach with a definition of the word "sibling." I wanted to feature the kids — since it's their room — and the word "sibling" seemed to fit the best. I chose the elements of online definitions that best fit what I wanted to communicate. Then I decided I should feature the birth years and names of each of the kids. Notice that each puzzle piece style has a slightly different layout, which adds some visual variety. It's not at all confusing when you order, though — it's obvious how they all fit together and easy to choose the layout and finish you like best. (I chose these wood finishes because they match the decor — you could choose any of several attractive finishes!)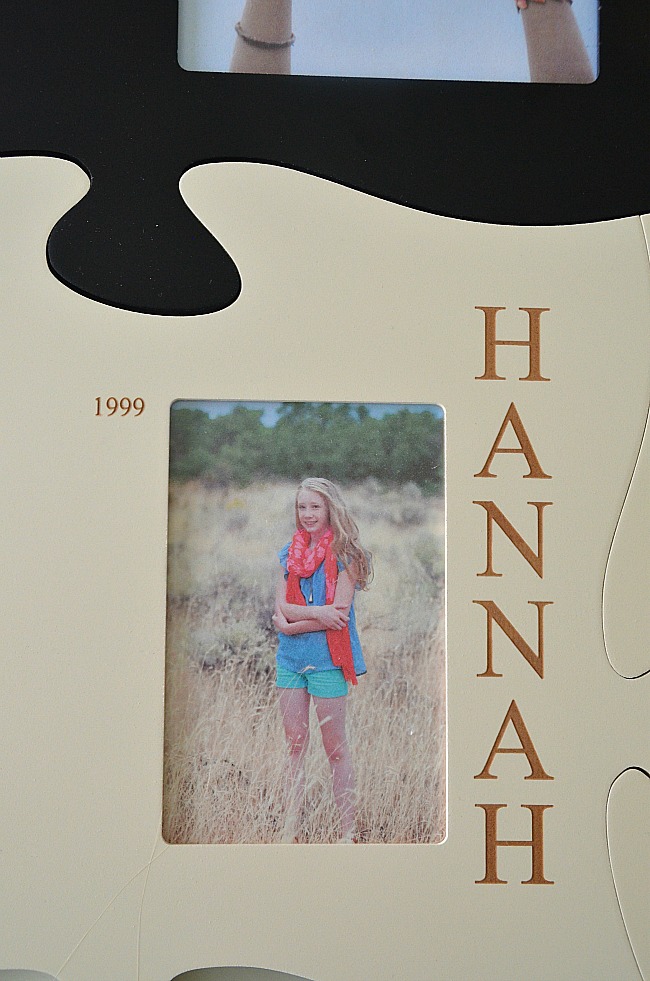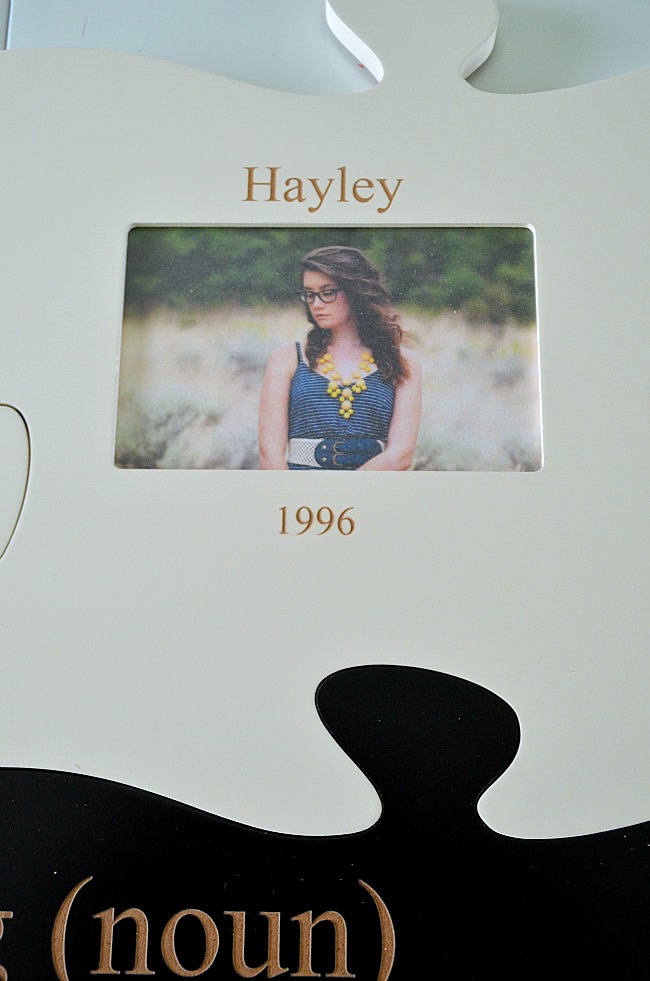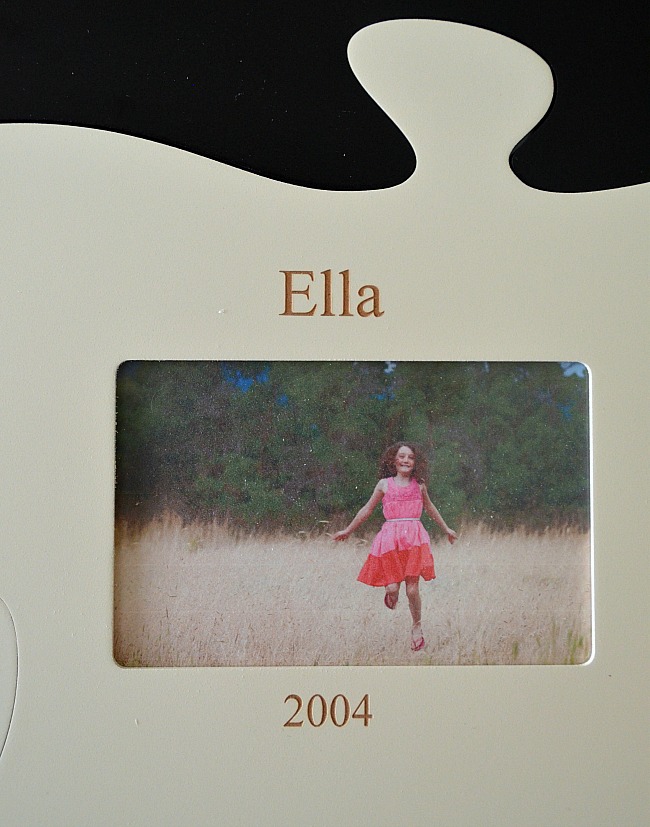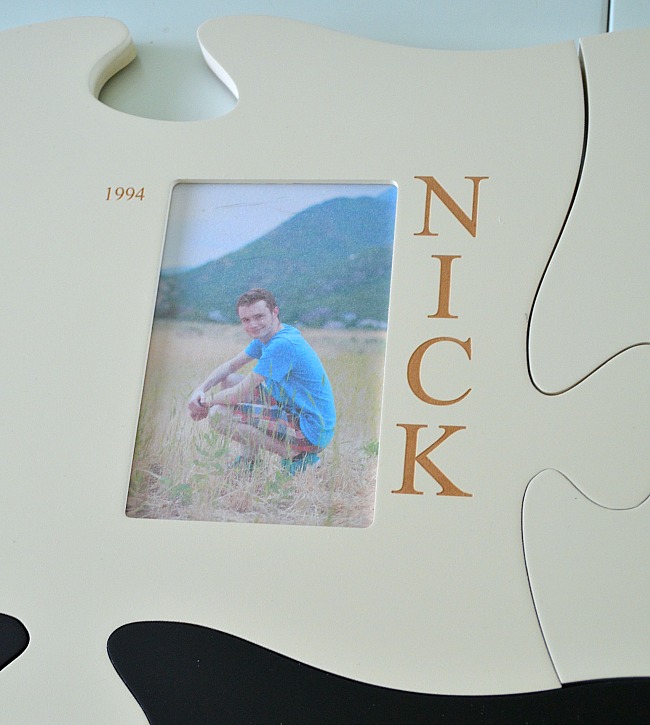 I love also that I can switch out the pictures so easily too!! I love this idea as a different way to create a family gallery wall.
Ordering was quick and easy and I was very pleasantly surprised at how quickly the puzzle pieces arrived! The wood and the finish work was also high-quality.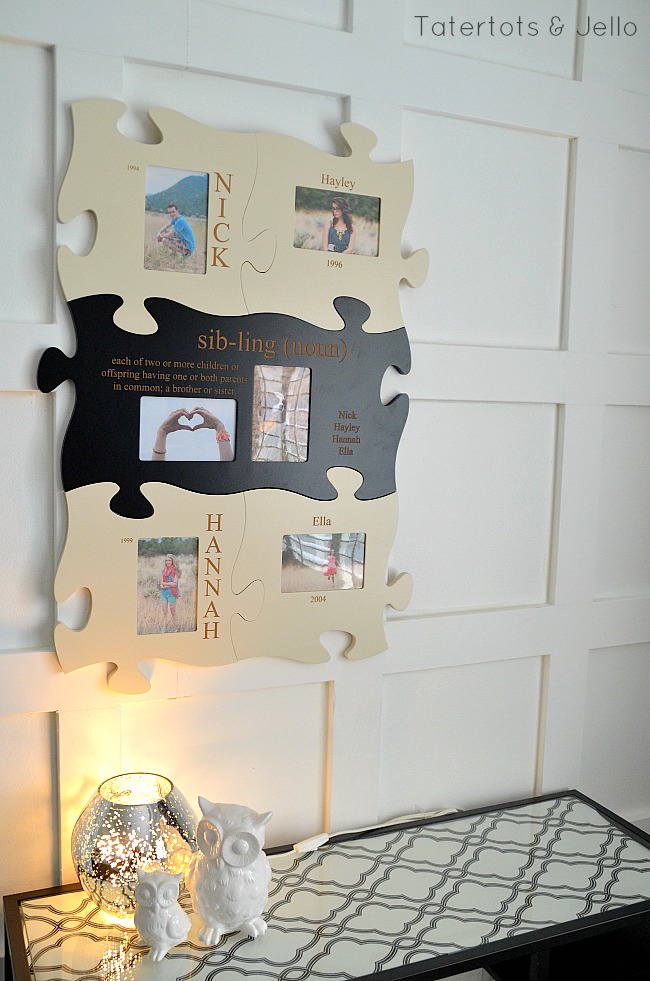 This would also make such a cute wedding gift. Or a gift for grandparents – showing all of their grandchildren. I love that pieces can be added on later too!!
Here's how you could win a $100 credit to create your own Puzzle of Life!
The giveaway begins July 31 and ends August 8; one winner will receive a $100 credit for Puzzle of Life.
And you can get 20% off your Puzzle of Life order when you use this special discount code: PCSM20!
How would you make your family's story using the Puzzle of Life?
xoxo

This post was sponsored by Personal Creations but the content and design ideas are mine. See my disclosures.