The best part of creating custom magnetic tins is being able to have tins in your favorite colors! I match each set of storage tins to the colors of the room I've decorated. Oh, and how would you like to make your own fabric covered magnet board? Well you can learn how to make a dual magnet & cork board here on my blog.

Here's What You'll Need
Party favor tins: I found mine on sale at a party store at $5 for a 10 pk.
OR Unpainted metal tins: Found at any craft store, usually under $1/ea.
OR Small plastic containers: Found at the dollar or craft stores for 50 cents to $1/ea.
High gloss spray paint: In your favorite colors, plus Clear spray paint for sealing.
Magnetic adhesive sheets: Look for 8.5 x 11″ sheets, 60mm thick. $9-$15 for a 5-10pk.
Spray Paint
Start by removing any clear plastic window inserts (if applicable). Spray paint your tins with the lid still on…this ensures the inside lip isn't painted so it will continue to open and close easily. Before each painting session clear your spray can's nozzle by spraying away from your tins first. Spray in short bursts keeping a little distance so the coverage is thin and the paint doesn't pool. Allow it to dry completely between coats, and finish with a clear protective coat of paint.
Trace & Cut Magnetic Sheets
You can find 8.5″ x 11″ 60mm magnetic sheets at craft & fabric stores, or (a much easier option) online. I purchased my 5 pack on Amazon for $9 + free shipping.
Make sure the area of circle you are cutting is smaller than the area of the tin's base. You want to be able to recess the magnet so it isn't visible. Then simply peel the backing and adhere to your tin.
There you have it fellow DIY'ers. Perfectly suited to it's task, easy, cheap, and what a looker! 😉
Thanks for having me here today TT&J!
**********
Thanks Ursula! Those tins are all so beautiful. I love how you can customize them for whatever you need, and the ones inside the fridge are so smart. Ursula has awesome ideas on her blog, Homemade by Carmona. Here are a few of my favorite projects of hers: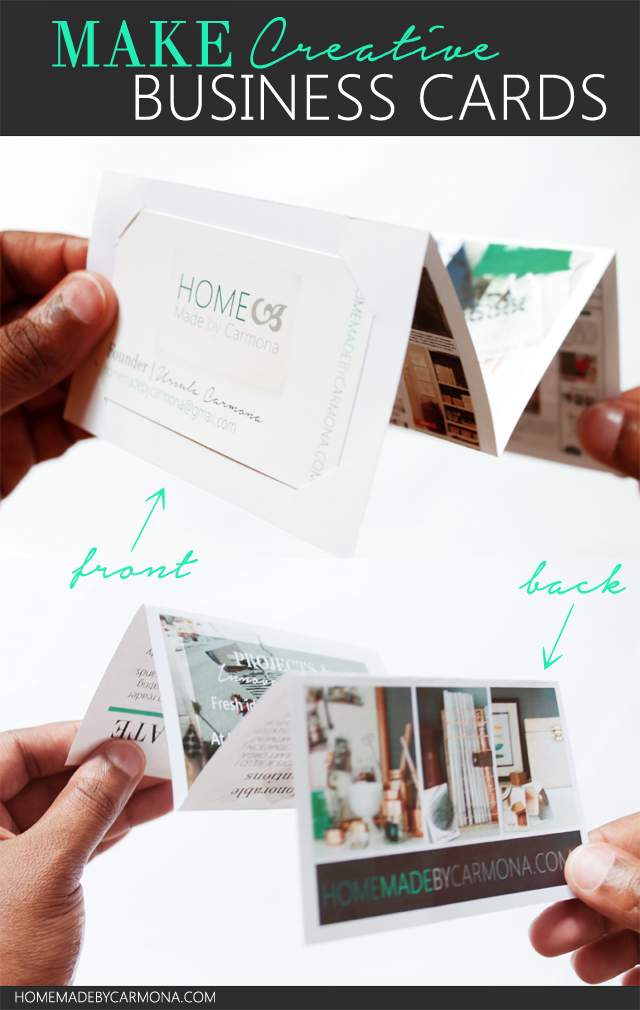 I love this tutorial for How to Make a Fold-Out Business Card. I love how you can put so much information on them!!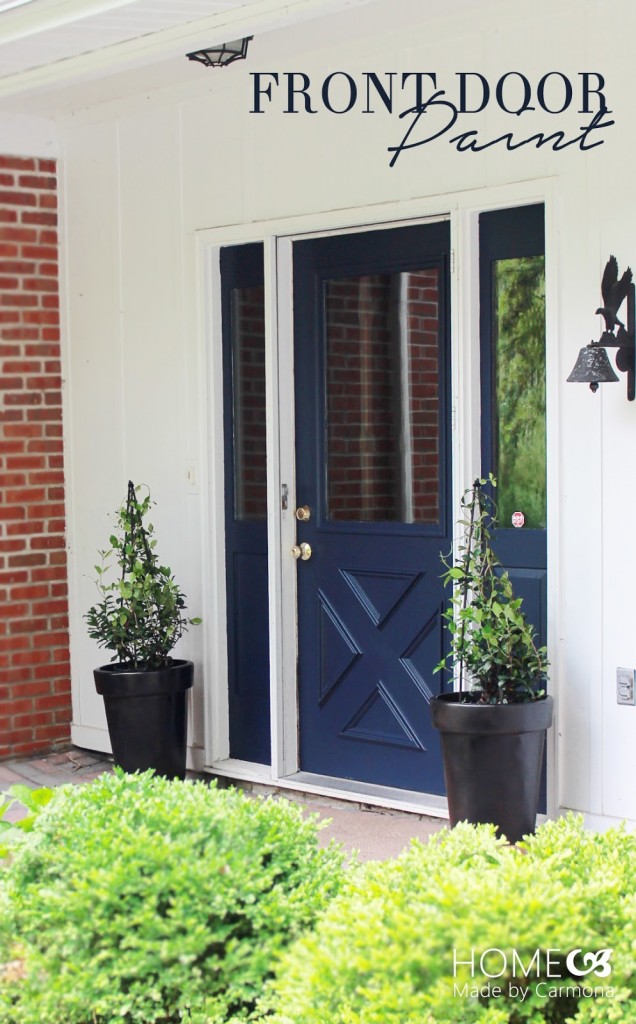 And her Front Door Paint Over project will amaze you and probably inspire you to paint your own front door!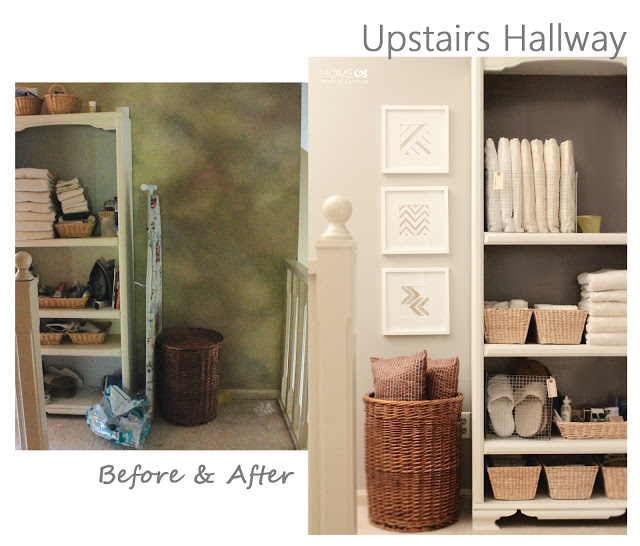 She has also transformed so much of her house and every room is so inspiring! Just look at this before and after of her Hallway Makeover. If you think her hallway is pretty, you have to check out the rest of her house. It's seriously gorgeous!!
Urusla has tons of inspiring projects on her blog. I love all of them! I'm thrilled she was here today to share her cute magnetic tins. Make sure to follow Homemade by Carmona and