Paint Mason Jars in Candy Corn colors and fill them with treats for a festive fall gift idea! This is a fun kids craft too!
Hi Tatertots & Jello friends! Kimberly from A Night Owl back again, sharing a fun and easy holiday craft! One of my favorite things about the Fall holiday season is candy corn! Don't you just love it? When the stores line their shelves with the sweet and colorful candy, fun to eat but even more fun to craft with don't you think? And today we're showing how you can do both in style with these Candy Corn Treat Jars!
How to Paint a Candy Corn Treat Jar
I love to have jars of candy corn around the house during this time of year. Not only are they fun sweet treats, but I just love how the colors can add to both your Halloween and Fall decor! And these sweet little jars will help you do just that. So let's chat about how easy they are to make so you can run out and make your very own jars too! I picked up my jars at the dollar store, aren't they perfect? You don't need anything expensive to get started… Supplies:
Glass jars with lids
White spray paint
Orange acrylic paint
Yellow acrylic paint
Paint brushes
Sand paper (optional)
Painter's tape (optional)
Directions:
Paint Your Jar White
First you're going to want to seal your jar shut with the lid so no paint gets inside, then spray paint the entire outside of your jar with white spray paint. Several thin coats work the best, making sure the jar is dry between each coat.
Paint the Bottom of the Jar Yellow
Once you're happy with coverage and the jar is completely dry (best to let dry overnight), paint the bottom third (or so) of your jar with the yellow acrylic paint. You can use painter's tape here if you'd like for completely perfect lines, but I chose to free hand.
Paint the Middle of the Jar Orange
Once that layer is dry, paint the middle third (or so) of your jar with the orange acrylic paint. Again, you can use painter's tape here as well if you prefer.
Dry Overnight
Once your paint layers are complete let the jars dry completely and cure, again best to let this stand overnight.
Sand the Jars a Little to "Rough" up the Lids and Edges
Once they are dry, if you'd like, you can take a little sand paper to them to "rough" up the lids and edges. I love the look of distressed jars so I did just that!
Make Them for Teacher, Neighbor or Birthday Gifts This Fall!
And the result is are some ridiculously cute Candy Corn Treat Jars! Don't you just love them? I couldn't be happier with how they turned out, they will be gracing my Fall and Halloween decor this season for sure!
If you're a big fan of candy corn like I am, be sure you check out our collection of Candy Corn Crafts and Candy Corn Treats on A Night Owl! And I'm sure this isn't the last you'll see of our candy corn obsession…join in the fun! And let us know if you try your hand at these cute little Candy Corn Treat Jars!
***********
Thanks Kimberly! How cute are those jars? I love how inexpensive and easy they are too. Kimberly always has great ideas on her blog. Here a few that I love: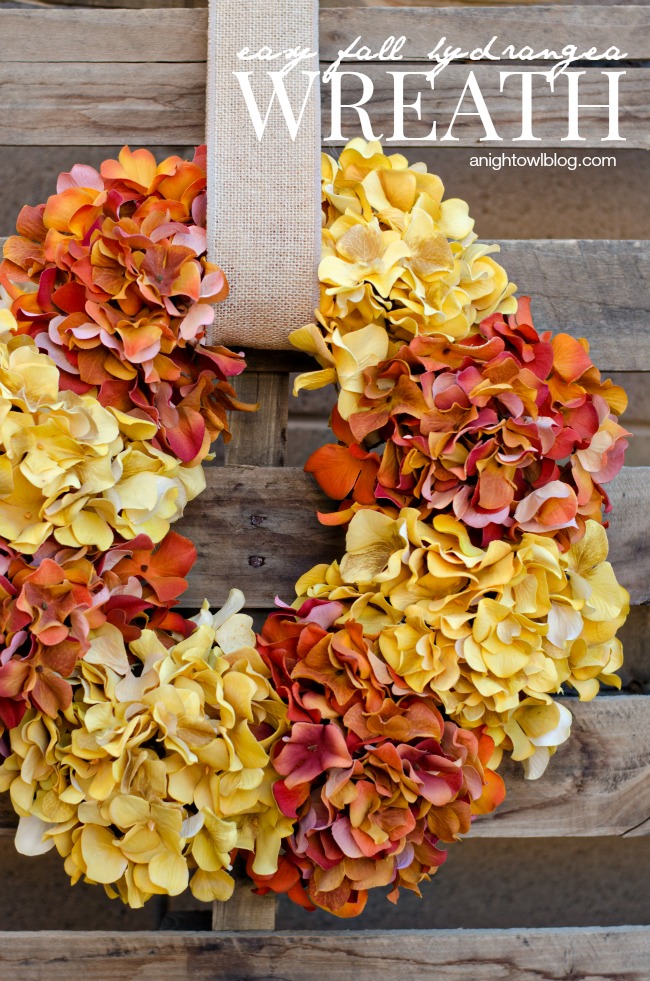 Her Easy Fall Hydrangea Wreath is so beautiful for fall. I love it.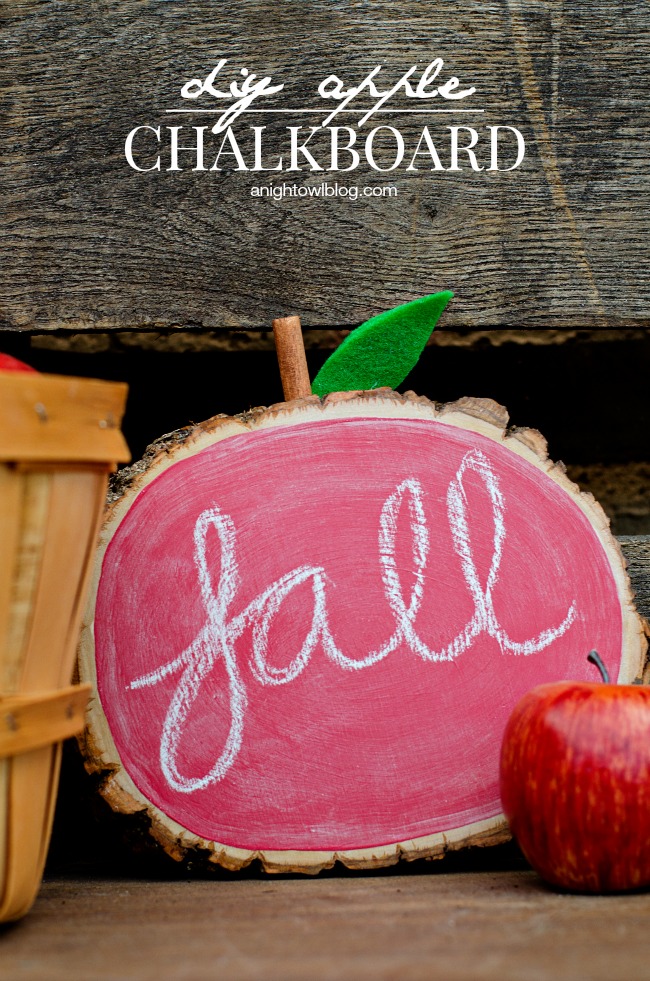 And, I totally love the idea for this DIY Apple Chalkboard. How cute would that be for a teacher gift, or just a fun fall decoration?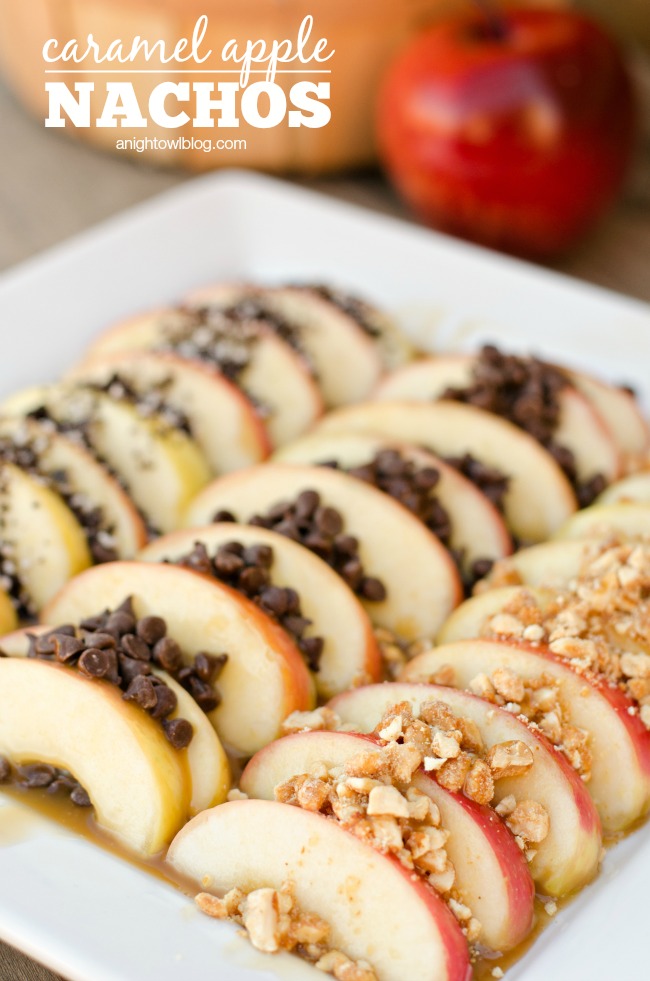 And, she always shares the yummiest recipes. I'm dying over these Easy Caramel Apple Nachos. YUM!
I really am so lucky to have Kimberly as one of my awesome contributors. She has such fun, inspiring ideas.
Make sure to visit A Night Owl and




xoxo