As I promised in my Easy & Simple Graduation Party Ideas post, today I'll show you how to make more of the party decor and gift ideas!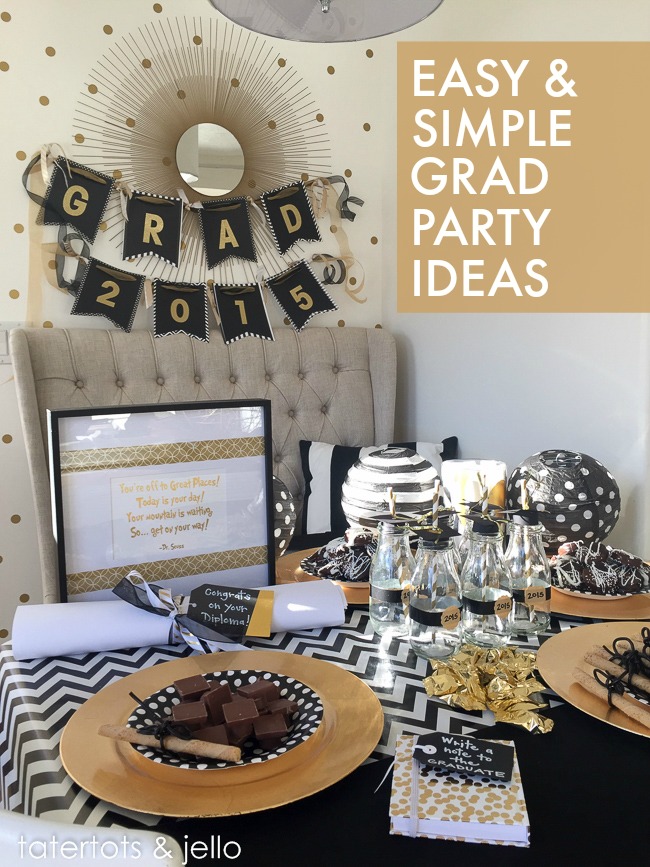 Especially now that graduation season is right upon us, you'll love that these graduation party and gift ideas are super simple and easy to make!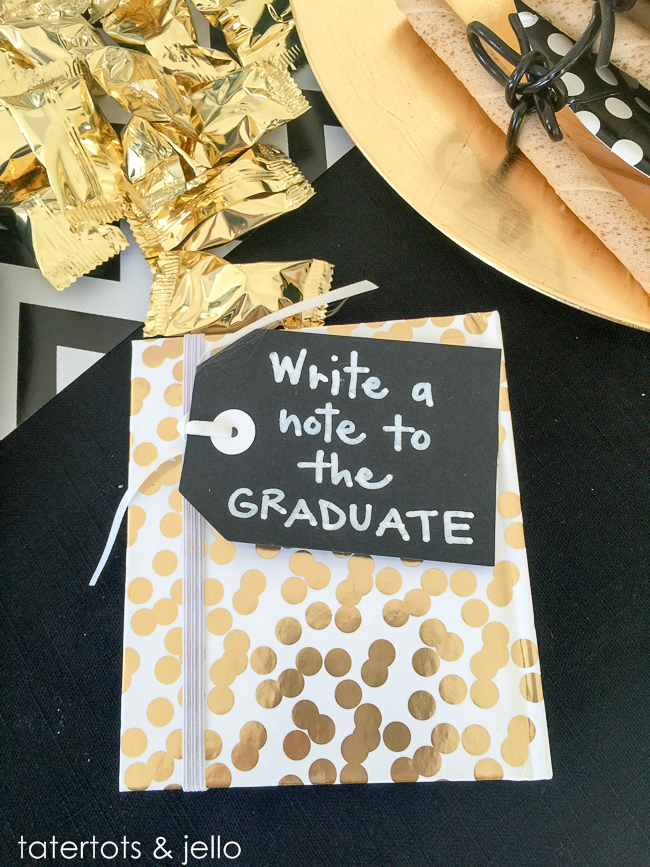 First, this is a great idea for your graduation parties and get-togethers. Simply pick up an inexpensive, Moleskine-style perfect-bound notebook and add a tag to the front inviting guests to "write a note to the graduate." This is kind of like a "visitor book" and yearbook combined – and will become a fun keepsake for your grad.
As a variation, you could invite guests to give the graduate a few pieces of advice as well!
Next,
here's another simple and easy decor idea: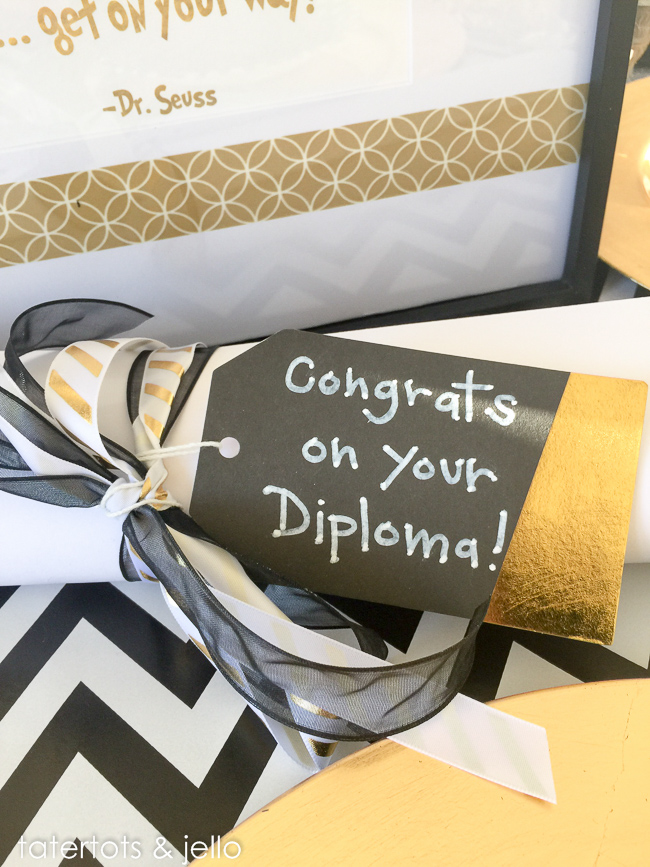 You can see this even better in the picture at the top of the post, but you can decorate your party with large, rolled-up pieces of white paper. (If you can find 11×17 or bigger, that's cool – and you can even use poster board!)
Just roll it like a diploma, tie with ribbon to match your party decor, and add a "congrats" tag!
Finally,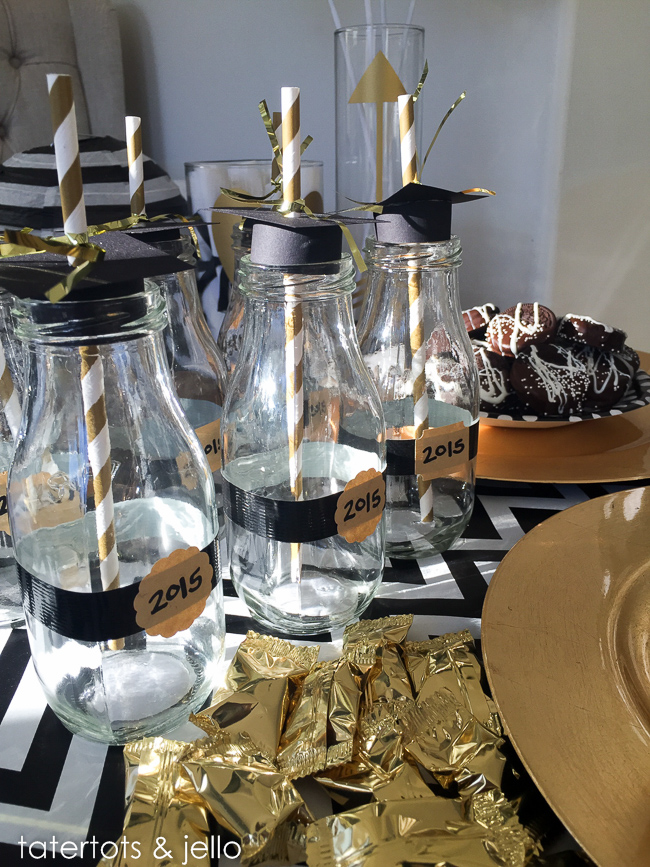 Check out this adorable idea for beverages at your party!
They're simple to make. These work best with milk-bottle-shaped glasses. Use some narrow black tape – Washi, electrical, duct tape — doesn't matter. Make a stripe around the middle of the glass. Using gold stickers you can find from Michael's, add the seal to the front and write the graduation year on them with permanent pen (or write first and then stick).
If you find the little graduation caps at Michael's, that's a quick way to top off the glasses. But you could make the same toppers with construction paper. (Tip: use an x-acto knife to cut an x in the middle of the caps to make a hole for the straw – it's easier than wrestling a hole punch.
Did you miss any of the ideas in the series?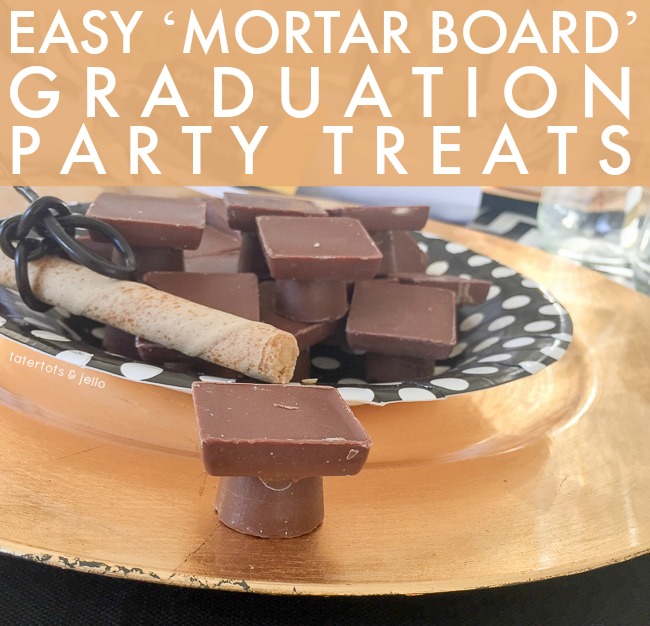 Easy "mortar board" graduation party treats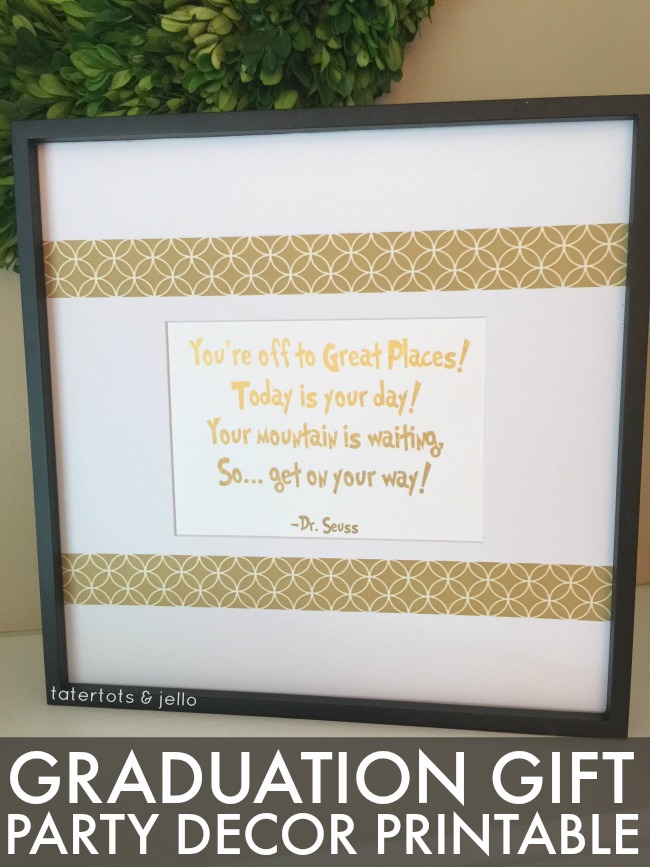 Dr. Seuss Graduation Gift and Party Decor Printable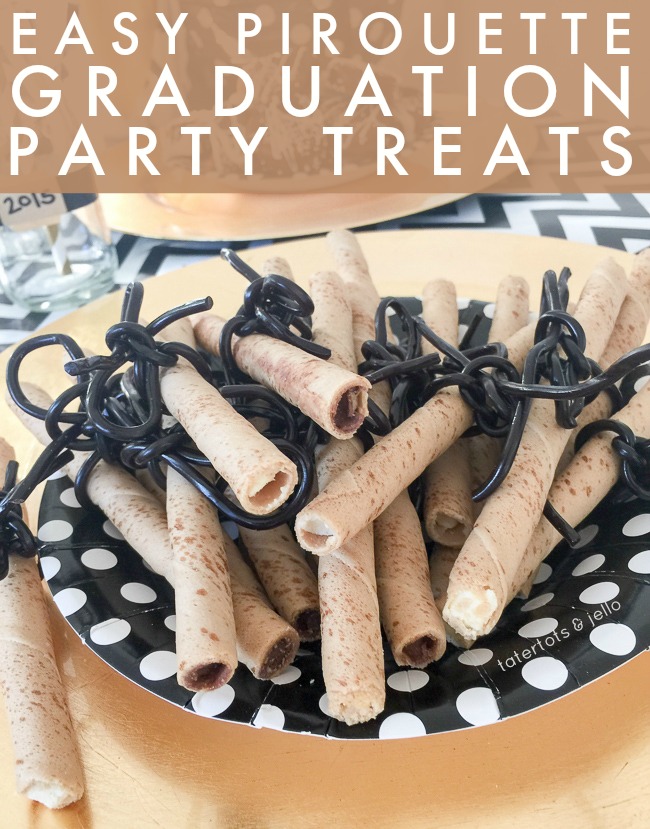 Easy Pirouette Cookie Graduation Party Treats
and of course the post that started it all: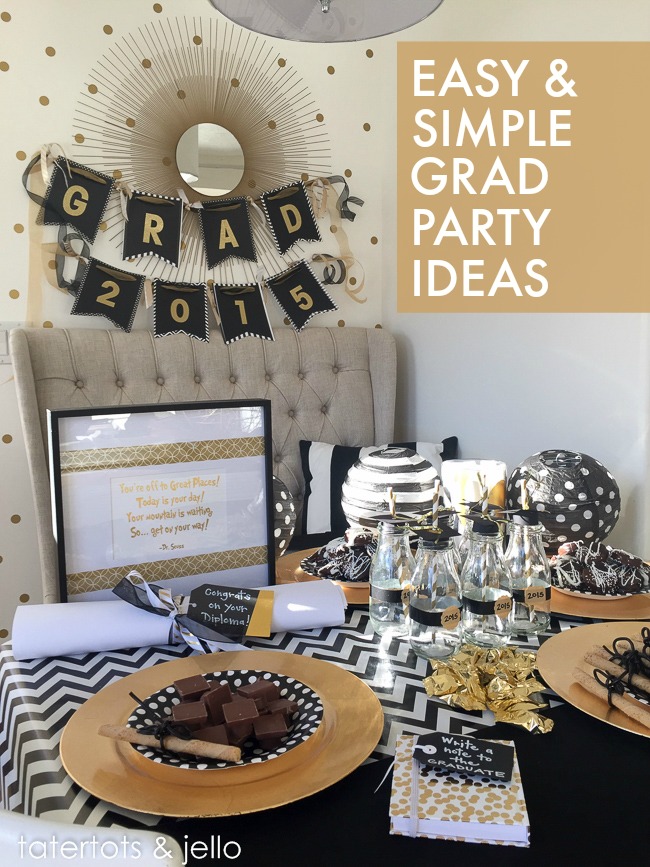 Easy & Simple Graduation Party Ideas. Hint: Most of the supplies are from Michael's!
Plus these ideas …
Con"grad"ulations Graduation Party Poster – Free Printable!
and Kiki & Company's awesome and adorable gift idea,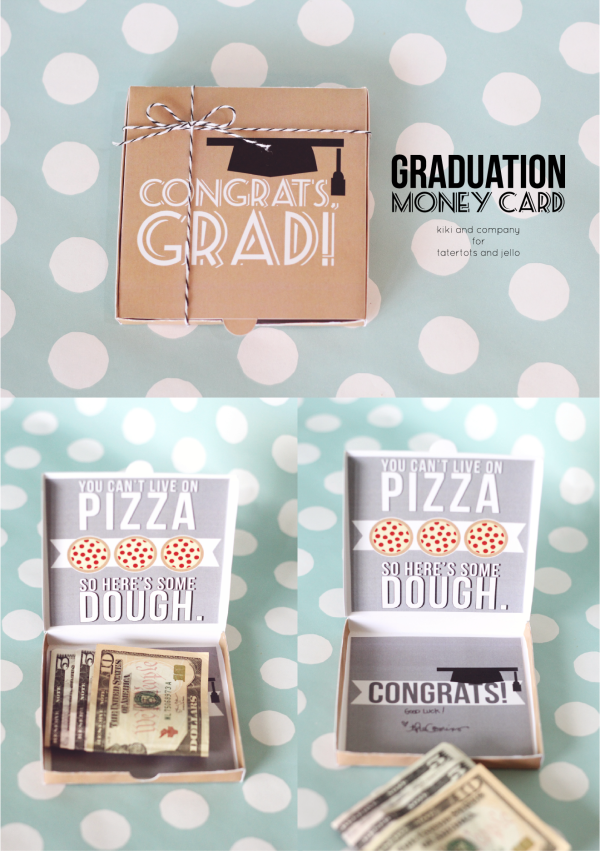 Graduation Money Box Printable!
(Forgot to shop? This is perfect!)
Congratulations to this year's graduates!
xoxo