Make a Giant Typography Sign for Autumn!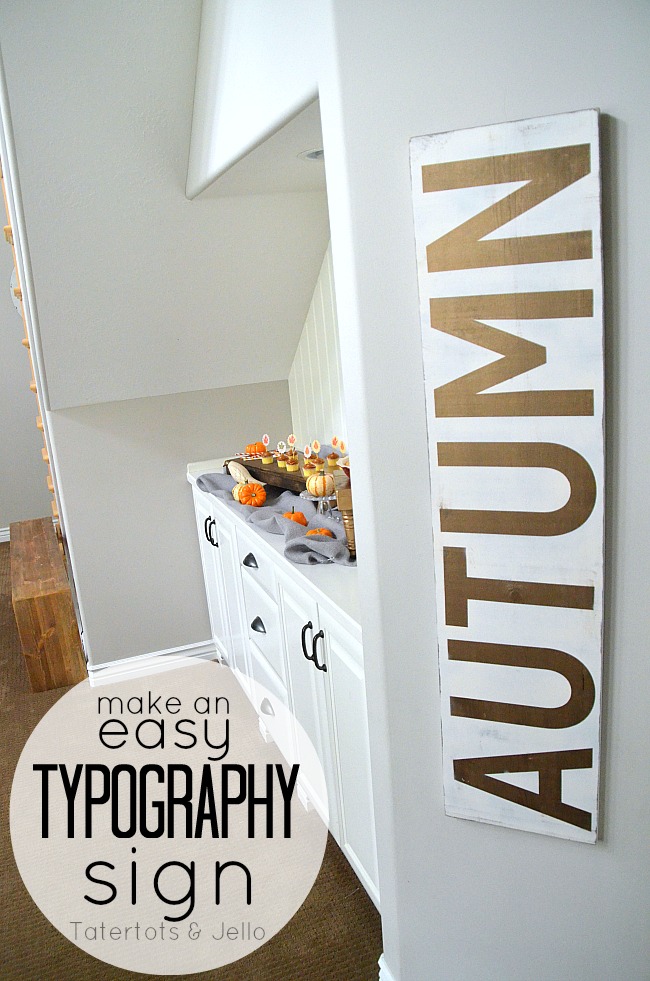 I love a graphic sign. And I have a spot on the wall as you come into my family room that is the perfect size for a long sign. I decided to make a tyoography sign for Fall!
This is a really easy project. All you need is a piece of unfinished wood, 2 colors of spraypaint, vinyl and a vinyl cutter.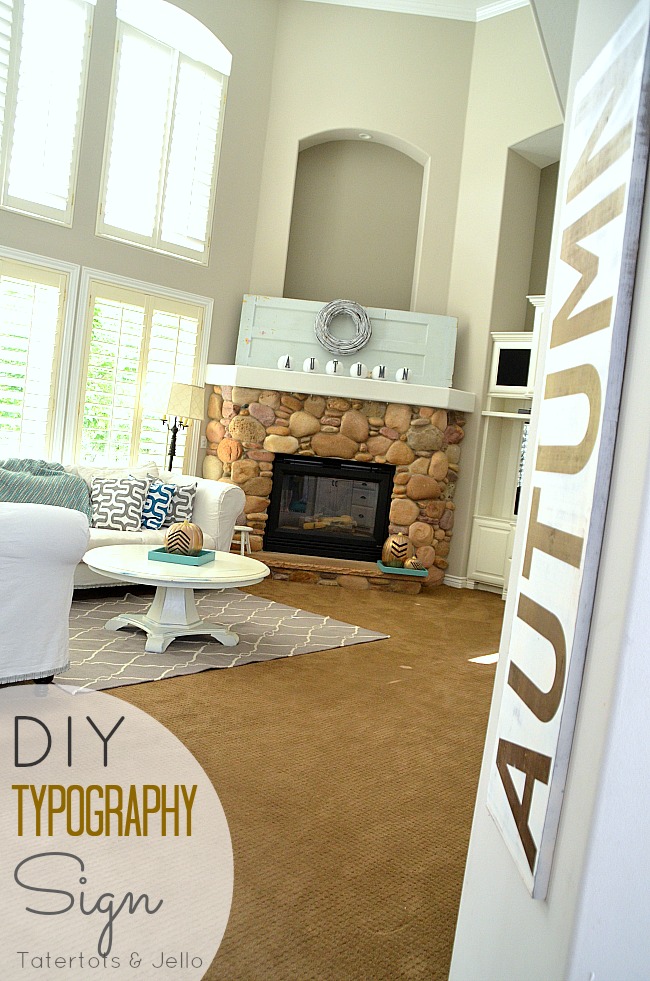 You can make it for ANY time of the year. Spell out your last name, HARVEST on your porch, WELCOME, WINTER, a Christmas word, or any word that resonates with your family. Even a date would be fun – what about the date of a wedding 9.19.2013.
Here's how to make a Giant Sign:
Go down to the hardware store and buy an unfinished shelf. I bought pine and it comes in 4 foot sections – I didn't even have to cut it. $6!
Pick out two spray paint colors. If they have a high contrast, your word will stand out better.
A vinyl cutting machine is great. If you don't have one, you could print out the letters on your printer and then trace them onto vinyl and cut that out. But that might take a long time.
Design your word on your computer and then cut it out on your vinyl cutting machine.
Take your board and spray paint it the color that you want the words to appear. Mine is gold.
Once the board is dry, take the vinyl you have cut out and transfer it onto transfer paper with the letters only — not the outlines.
Put the vinyl onto the board and smooth down the edges really well with a credit card or burnisher.
Take the board outside and spray paint it with the background color you've picked out.
Once the second color of spray paint is dry, peel the vinyl off and sand the edges of the board.
You can apply a little stain to the edges if you want.
Then the last thing to do is add a hanger to the back of the board, hang up your board and ADMIRE your work!!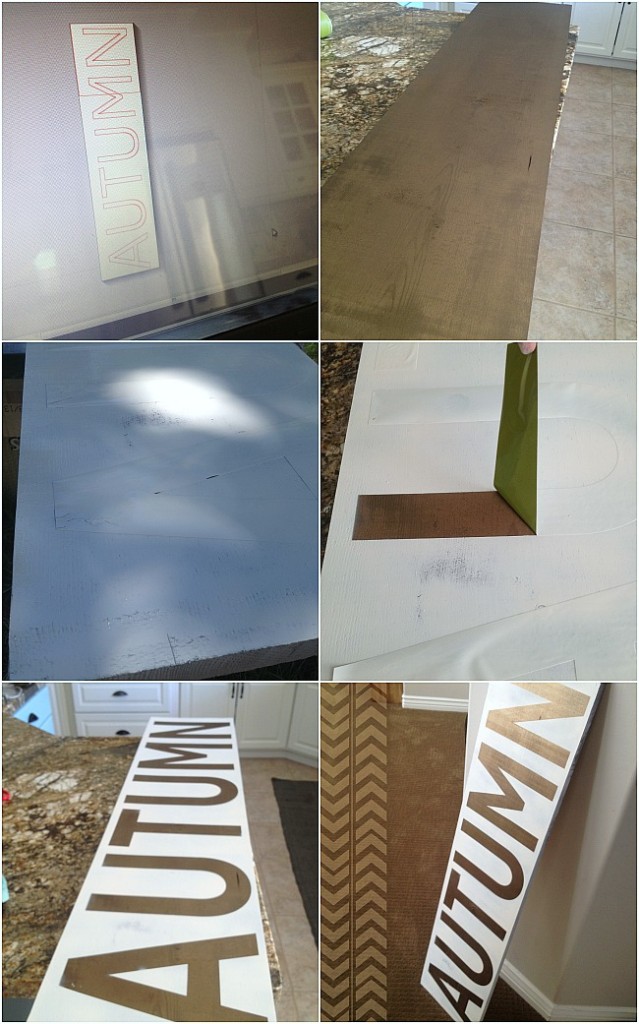 ***A tip to help the lines stay crisp — hold the spray paint at a 90-degree angle above the board, this keeps the flow of spray paint directly down on the letters. If you hold it at a more sideways angle, then the air from the spray can sometimes force the vinyl up and you might get spray inside the lines. Also, if you do have some blurred edges, you can take a little bit of sandpaper and sand it off.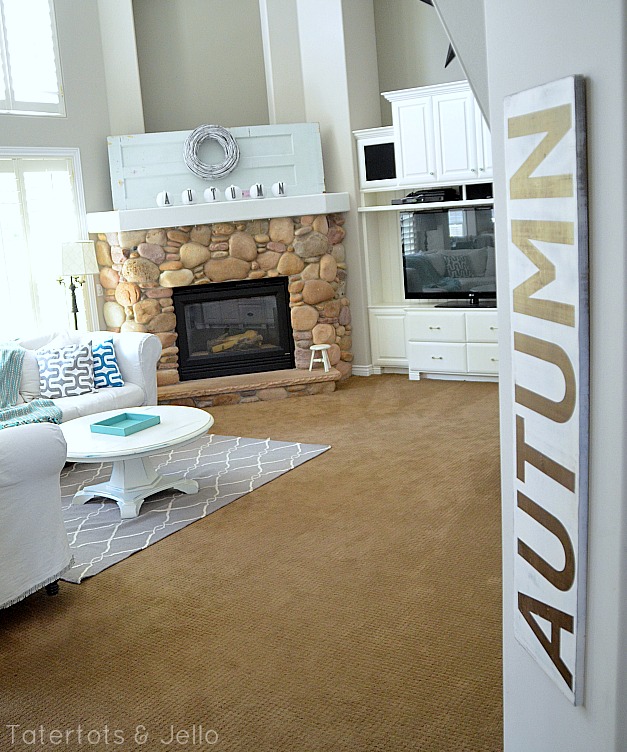 This is seriously such an easy and inexpensive project and I just love seeing it when I walk down the hall!
Here are a couple other projects I've made this fall: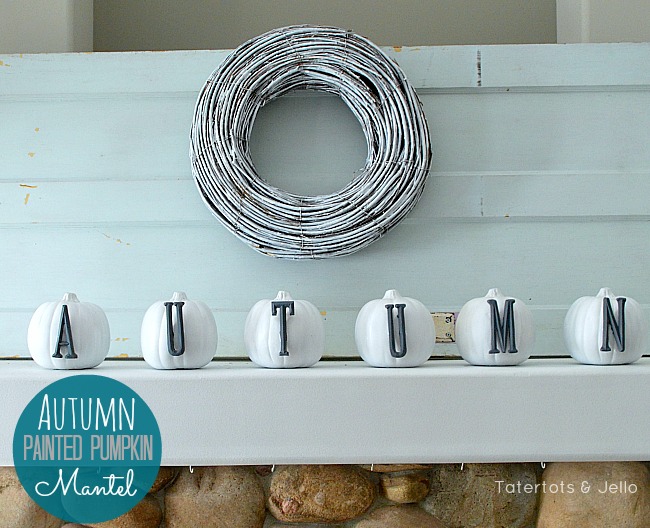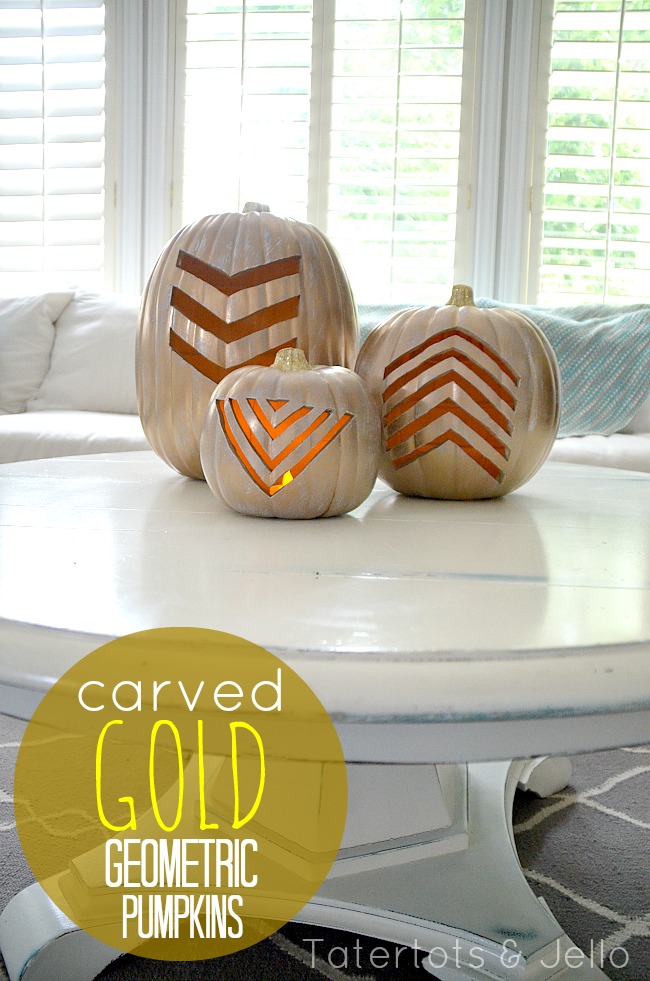 Gold Geometric Carved Pumpkins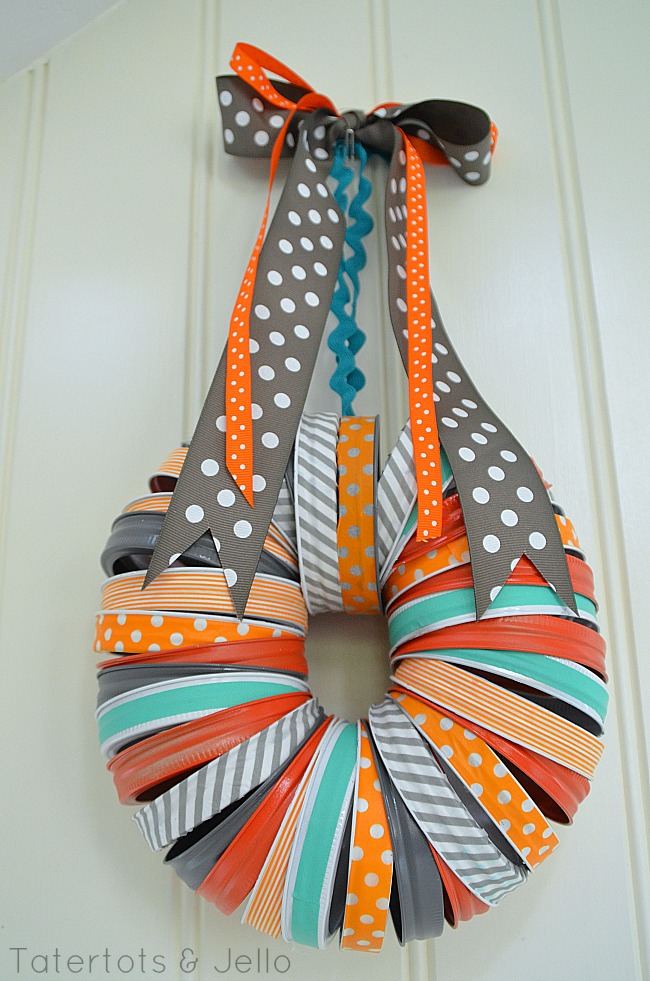 Mason Jar Lid and Washi Tape Wreath
What have YOU been making for Fall?
Share YOUR ideas in the comments!!
xoxo

PS — It's FRIDAY.
I hope you can stop by for the FUN party.
Party Palooza starts at 5 pm MST.