Colorful Fall Halloween Porch Ideas
Hi! This year is FLYING by! I can't believe it's already October!! You might know that we moved into a wonderful, COLORFUL neighborhood about a year ago. We are loving our new home and neighbors. Last year I discovered that our community LOVES Halloween as much as I do!! All of the homes get so FESTIVE for Halloween. I am going to go around and take some photos of my favorites and share them with you — there are SO many fabulous ideas!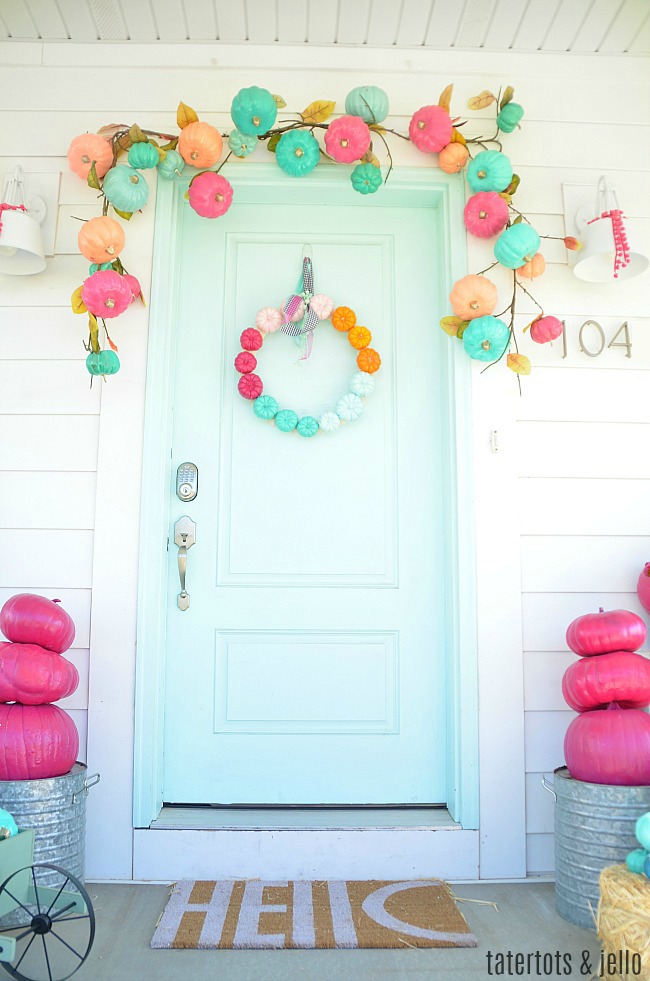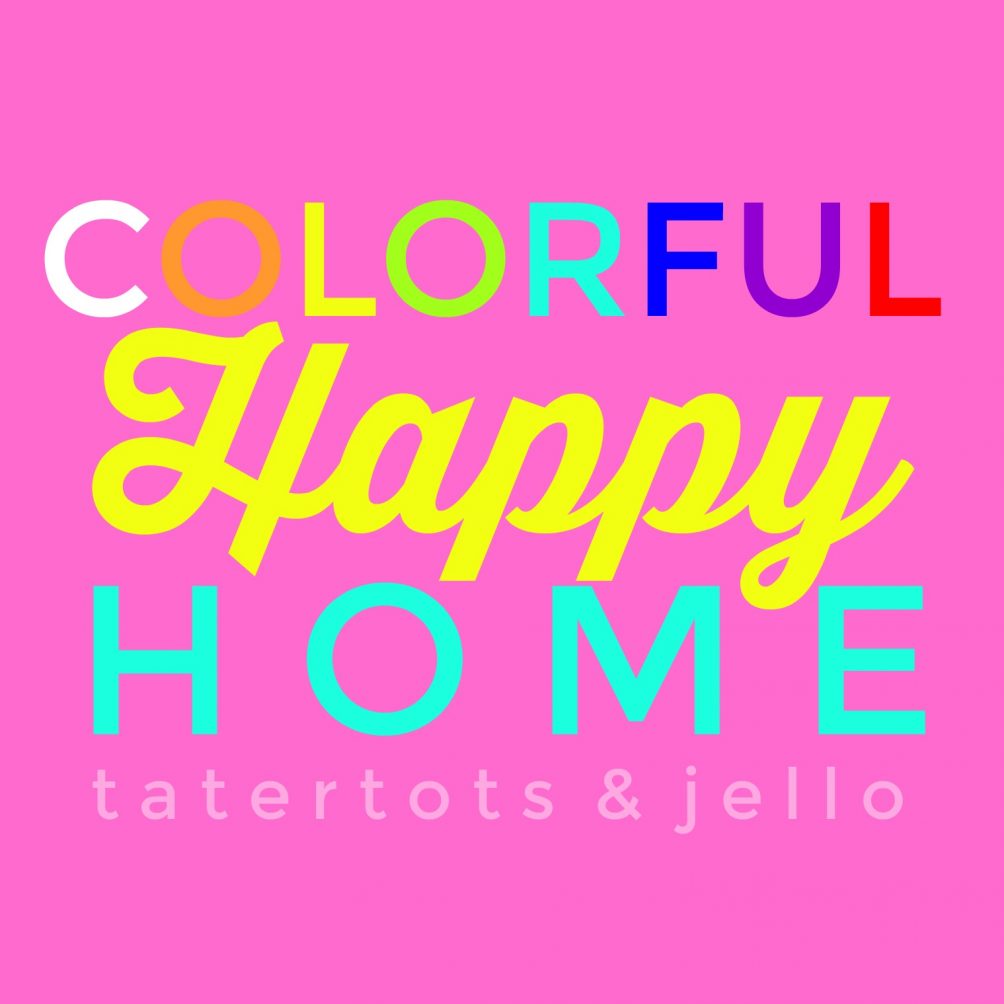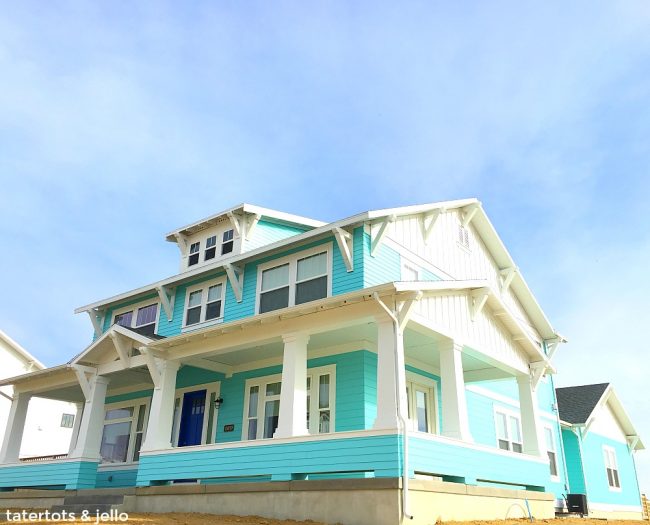 After we moved here I remembered how much I love COLOR and I decided that I wanted to celebrate my love of color in my home and on my blog. One of my favorite recent projects is my COLORFUL Fall mantel. I painted dollar tree pumpkins and displayed them in my family room. Everytime I go in that room it makes me happy to see all of the cheerful colors.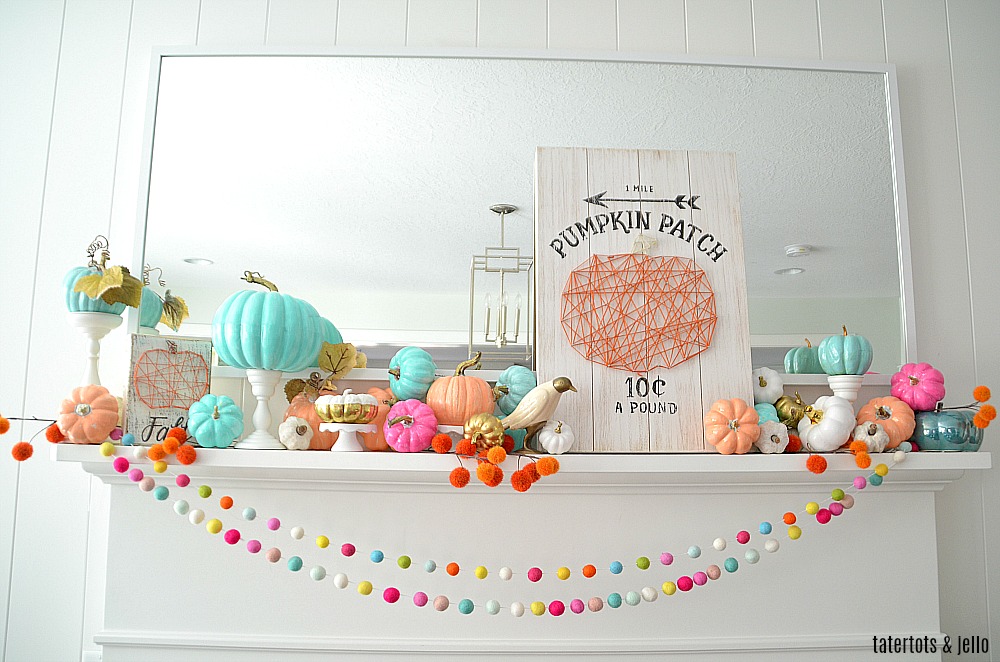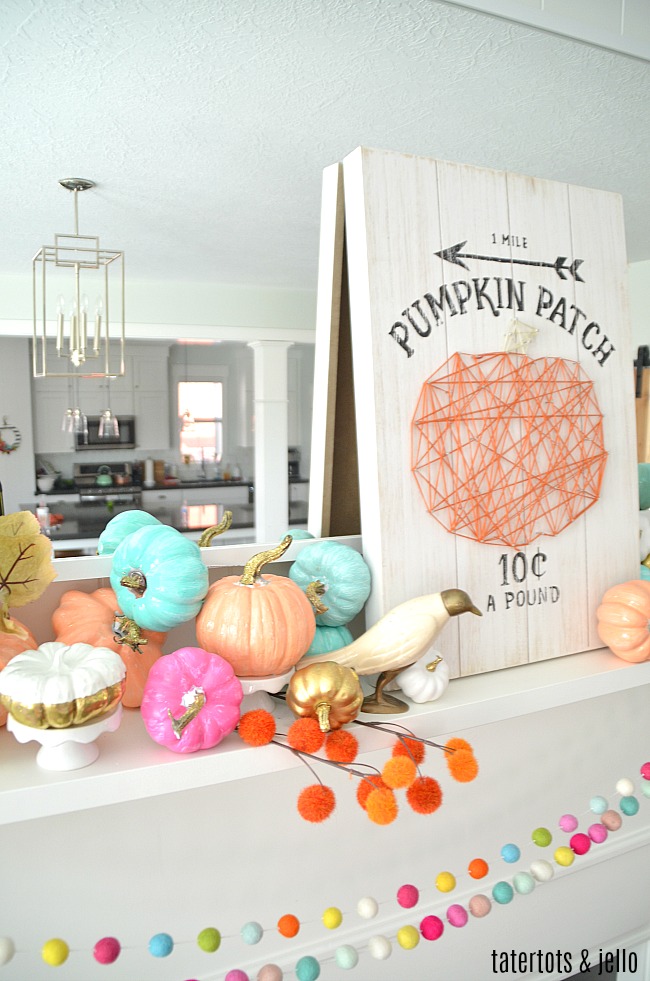 I LOVE decorating my porch for Halloween. And since I have this goal to create more color in my home I really wanted that to be reflected in my porch design for fall. I loved the idea of bringing the FEEL of my mantel onto my porch. So I headed over to Dollar Tree and found as many pumpkins as I could. There are two different sizes of pumpkins there. I painted both sizes of pumpkins the same colors.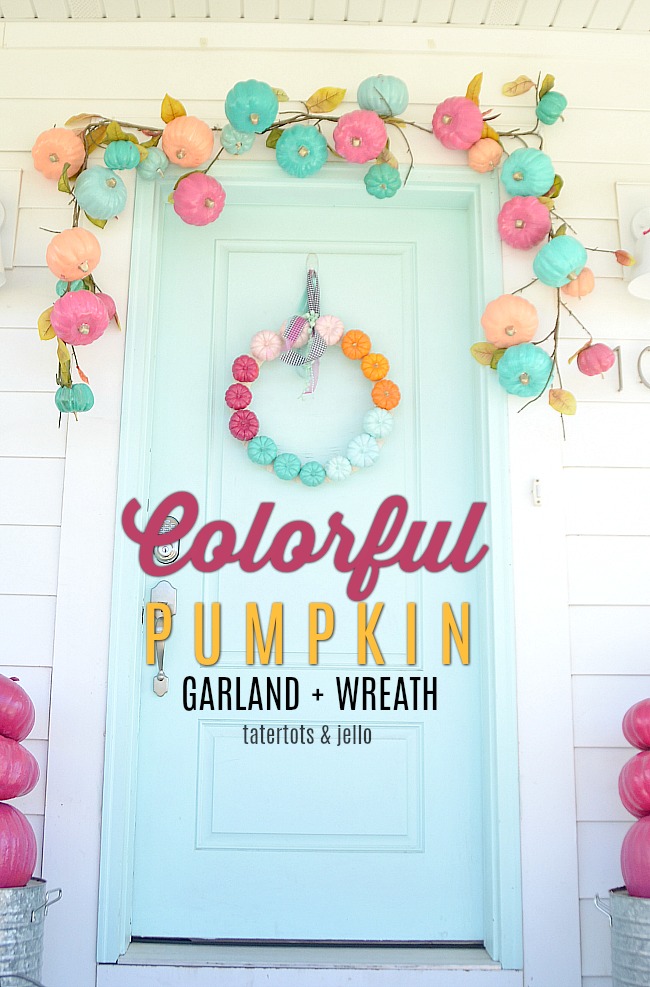 Colorful Fall Halloween Porch Ideas
I created a vine to go around my front door with these painted dollar pumpkins. I painted the stems gold and I love the way the stems sparkle in the sun.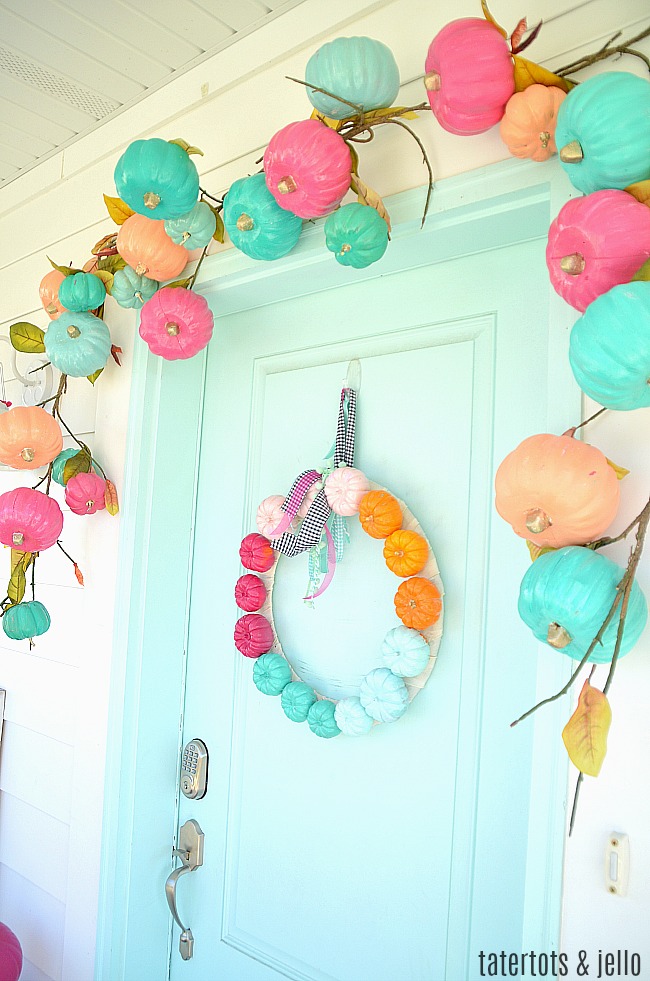 I also created a rainbow pumpkin wreath, using the same color paint I used on my garland.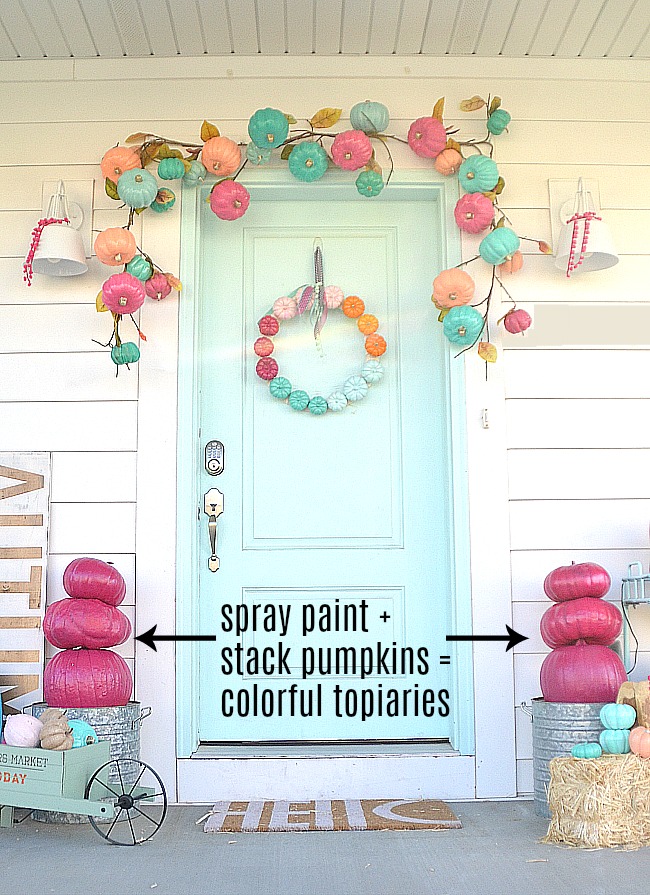 Colorful Fall Halloween Porch Ideas
I had two cute galvanized metal planters on both sides of my door. I decided to create stacked topiaries to go on top of the planters. It was so easy. All I did was find three pumpkins for each side of the door. A larger one for the bottom and then two more that are a little smaller to stack on top of it. The trick to make the pumpkin topiaries stack is select a pumpkin for the middle that has a stem that is inverted. That way you can put it upside down on top of the larger pumpkin's stem and it will lay flat. If you look at the picture of my pumpkins you can see how this works.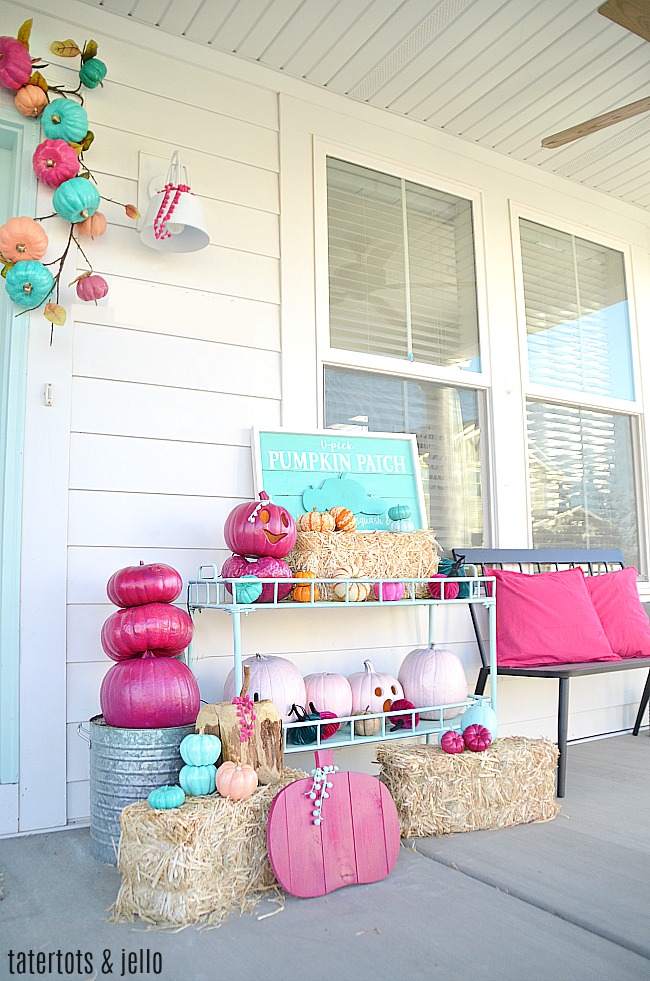 Our neighborhood can get a little windy. So instead of putting these dollar store pumpkins out on my porch I used real pumpkins and spray painted those.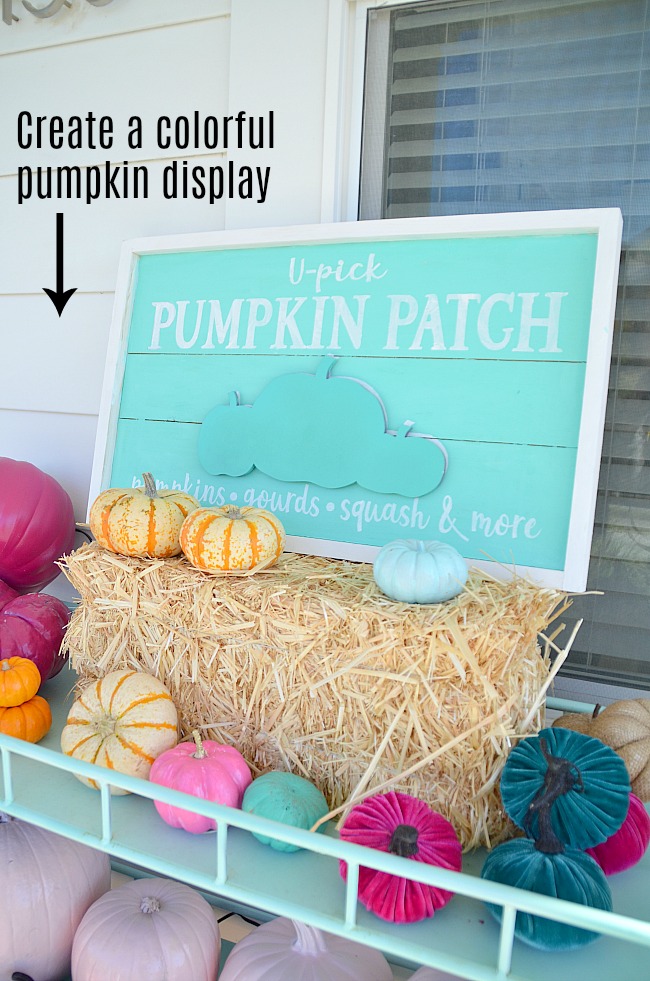 I have quite a large porch so I wanted to make a few elements in a larger scale. One of the ones I created was a pumpkin display. I used a spray painted cart and brought it outside and layered pumpkins on top of it. I also painted a Pumpkin Patch sign I found from The Wood Connection and put it on a little bale of hay on top of the cart.
On the other side of the door I put a giant typographic sign. I love making these signs because they are so easy and inexpensive to create. I use plain pine shelving boards from the hardware store. I have a full tutorial on how to make Giant Typographic Signs if you want to make one for YOUR home!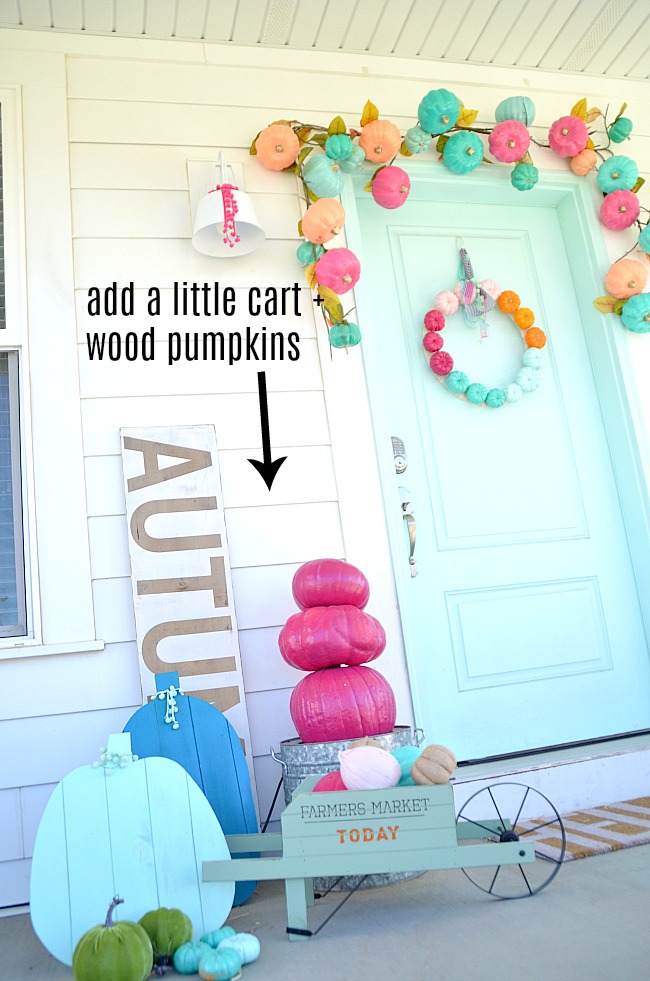 I also found a little cart and put some small pumpkins inside of it. The last element on that side of the door are big cut-out wood pumpkins I also found at The Wood Connection. I painted them in the same colors to match my spray painted pumpkins.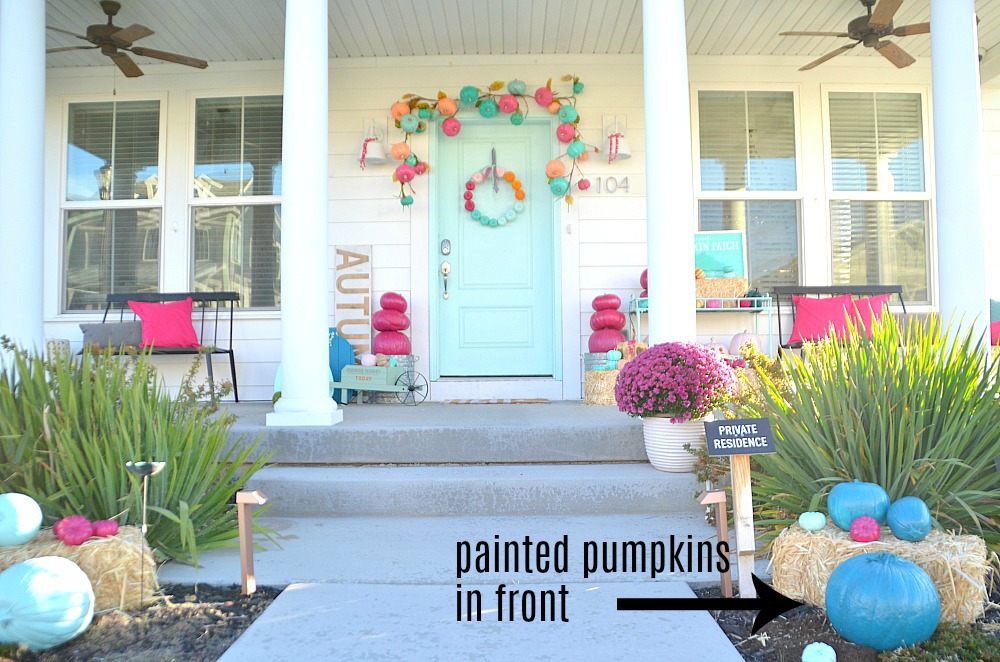 I brought the colorful pumpkin theme out in front of my house by layering some of the pumpkins on more small hay bales in the planter area in front of my home.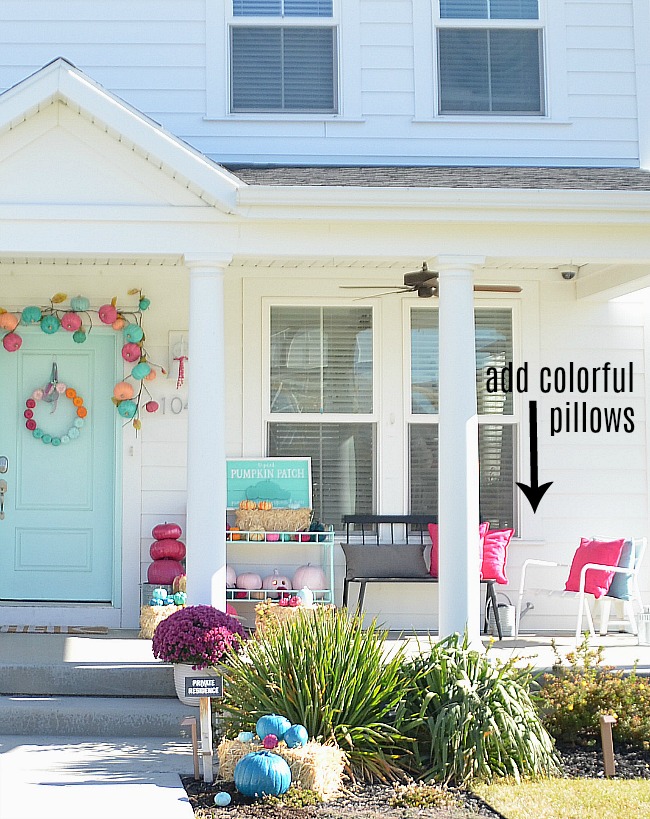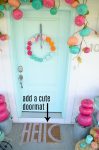 The last thing I did was add a cute mat and colorful pillows!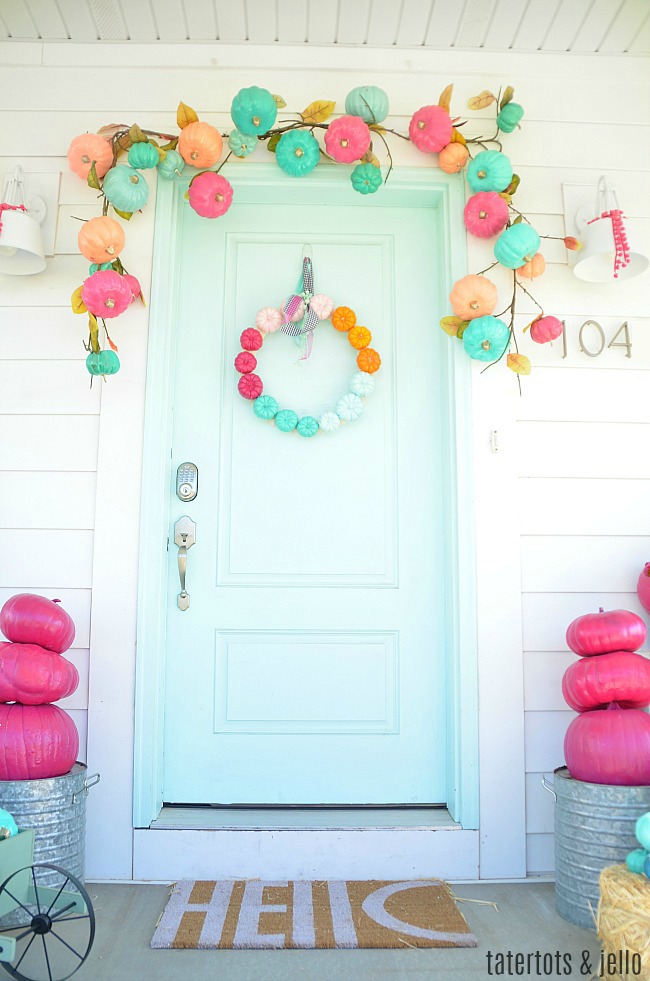 Now I have a COLORFUL pumpkin porch to greet my guests this Fall and Halloween!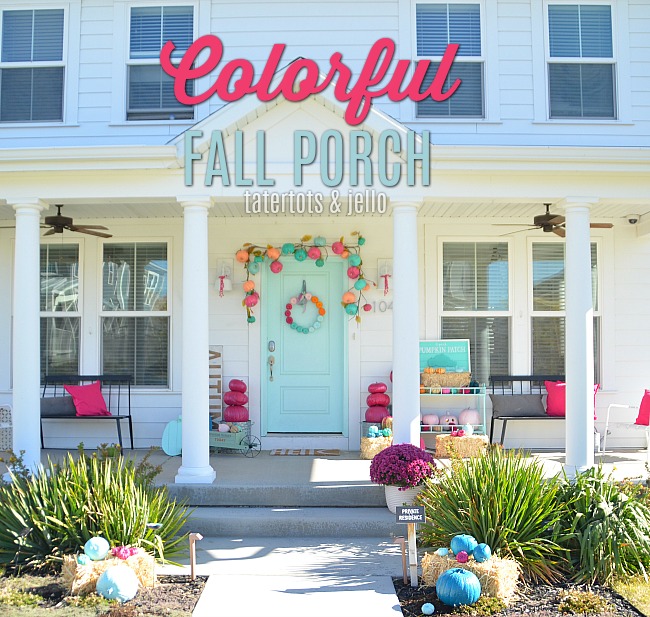 Here are a few other ways that I have brought COLOR into our home: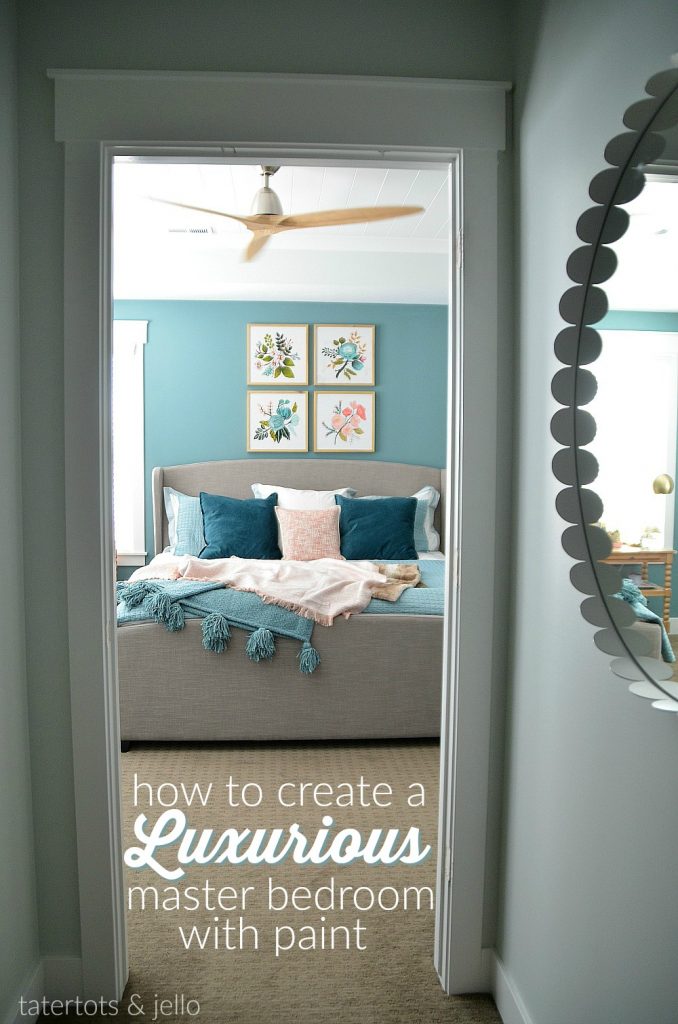 Colorful Master Bedroom Makeover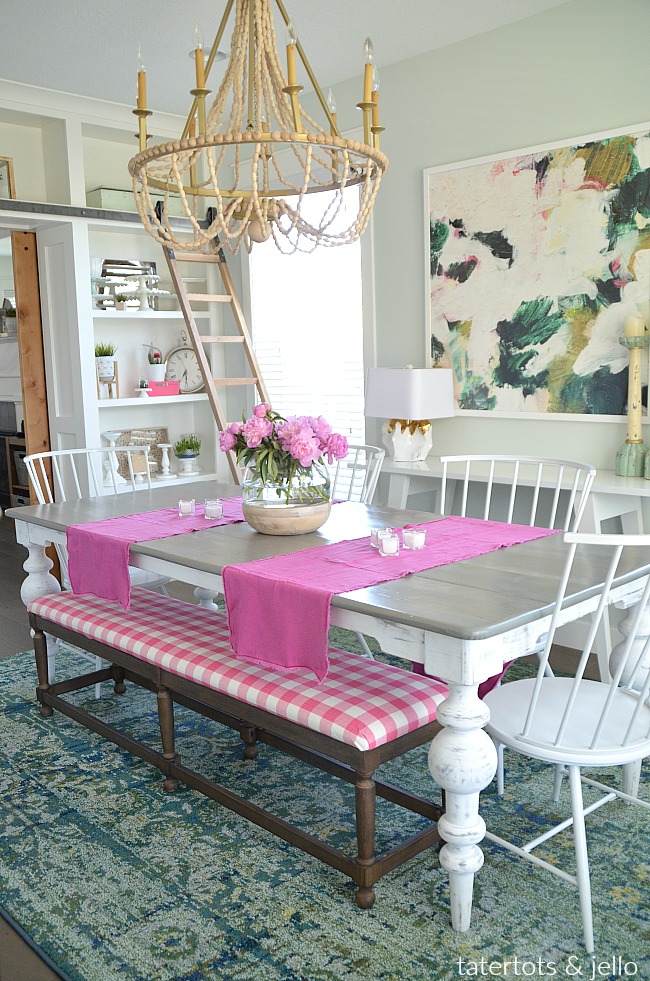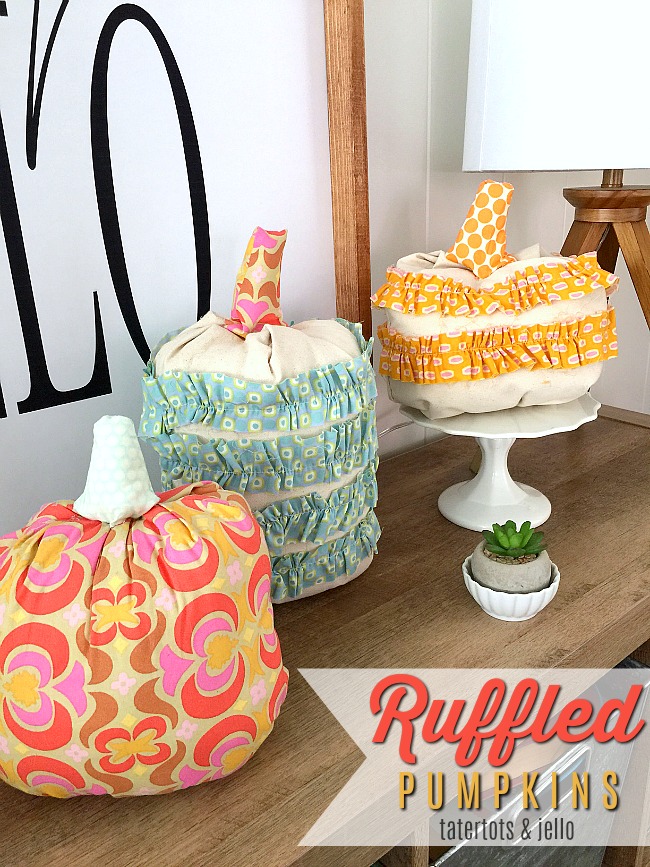 What projects are YOU working on for Fall?
Share them with us in the comments!!
xoxo