How to make a fabric ribbon garland. Make a Buffalo Check Ribbon Garland. Cut lengths of coordinating fabric and add ribbons to create a custom garland perfect for parties, birthdays, mantel decorating and more!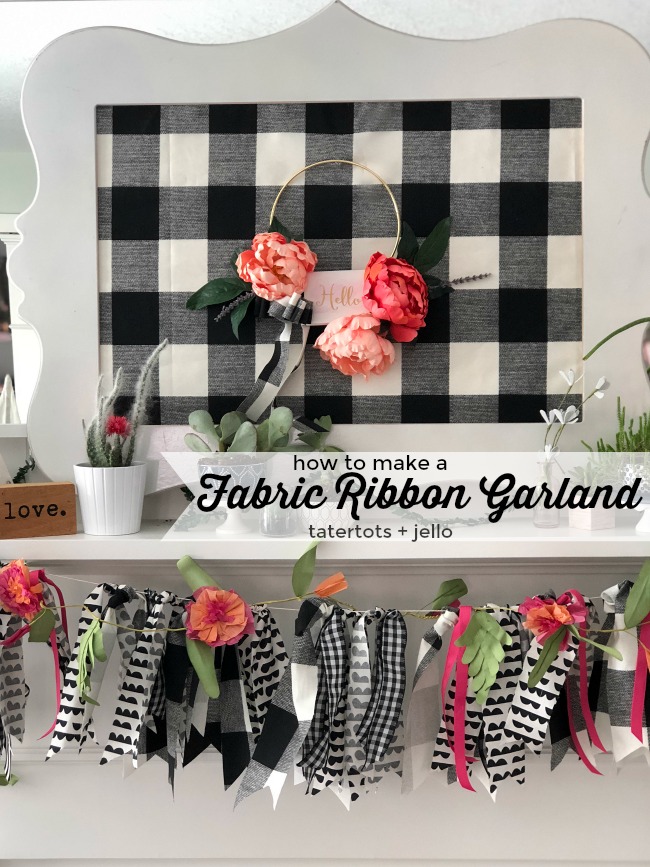 Make a Buffalo Check Ribbon Garland
One of my favorite things to do is decorate our mantel for different seasons and holidays. It just makes the whole house feel more festive. I almost always add a garland to add a little color too! Over the years I have made many different kinds of garlands – pom pom garlands, fabric pennant garlands, doily garlands, coffee filter garlands, even a garland made out of wood shims!
This idea is a really easy one and a garland that you can customize for ANY type of celebration. You take fabric, cut it into strips and then tie the strips onto a ribbon or string that is as long as your mantel. Buffalo Check Ribbon Garland.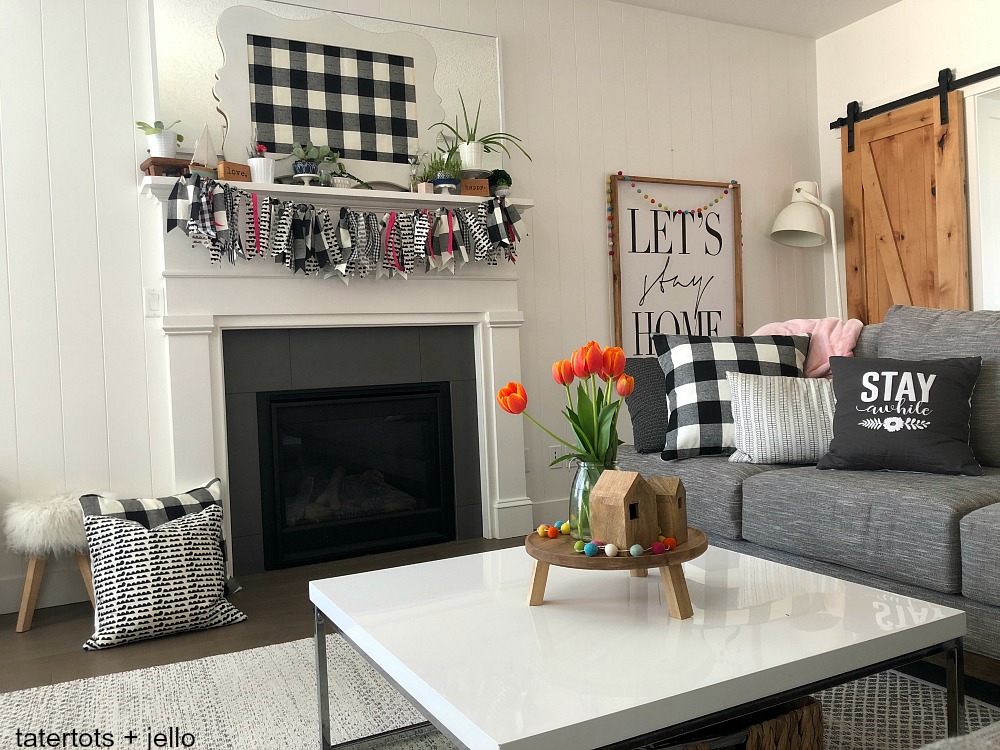 When I made this fabric garland I made the strips really long – about three feet and when I hung the whole thing up it was a little overwhelming. I ended up cutting the strips down quite a bit, probably about half of the original length.
Cut the ribbon or string the length of the area you want to cover.
If it's your mantel, measure the width of the mantel and cut your string 4 inches longer than the width
Measure the length of fabric.
Double the length of fabric so you can tie it onto the string. If you want 7 inches of fabric to hang down, cut a 14 inch strip in length
Cut all of the strips.
Cut as many strips as you need to cover the width of your mantel or whatever you are hanging the garland across.
Tie the strips onto the string.
Add coordinating ribbon too.
Hang up your garland!
It's nice that it's so easy to change. I think it's safest to probably cut the trips longer than you think you will need. It's easier to cut the strips down if they are too long than to make the garland too short and have to start all over again.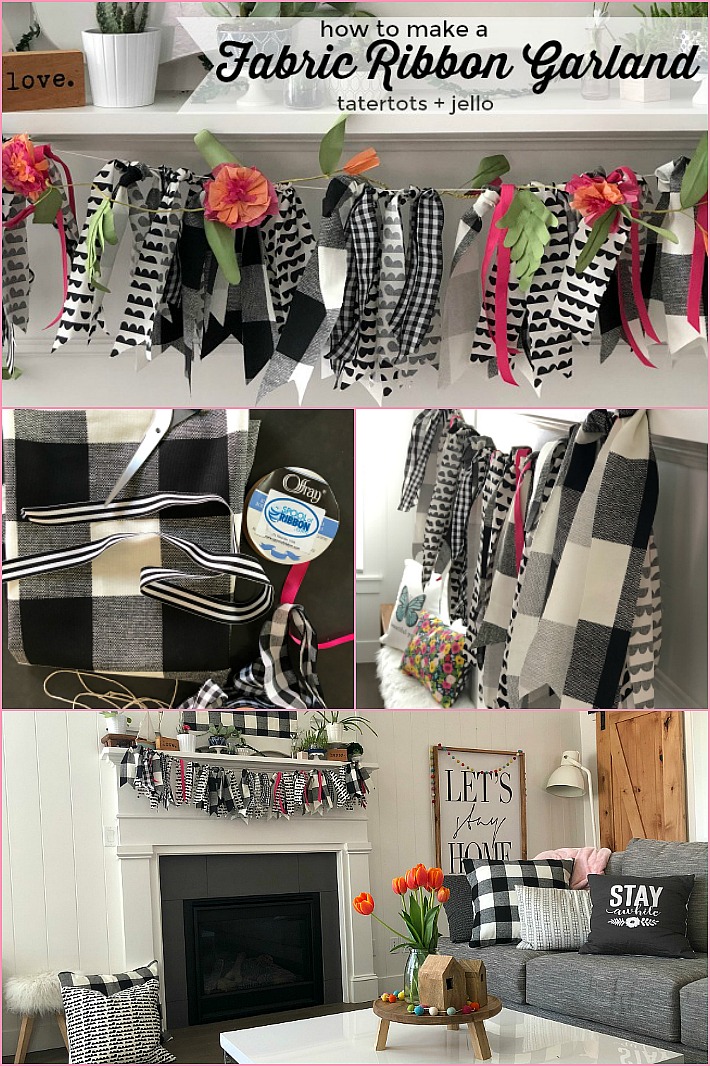 I have also seen this idea used over a window instead of a valence which is a really creative idea too!
I used fabric left-overs from my buffalo check fabric I used to make my pillow covers. I love that I can have my garland match the covers. I also had some plaid ribbon and I cut those and added them throughout the garland.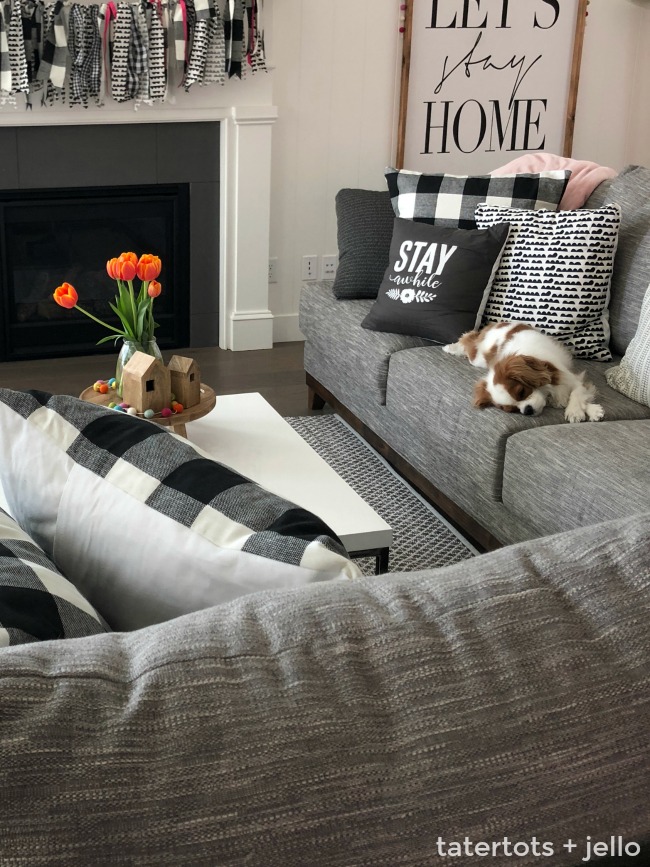 Try making a fabric ribbon garland for Spring! It's so easy and fun to make!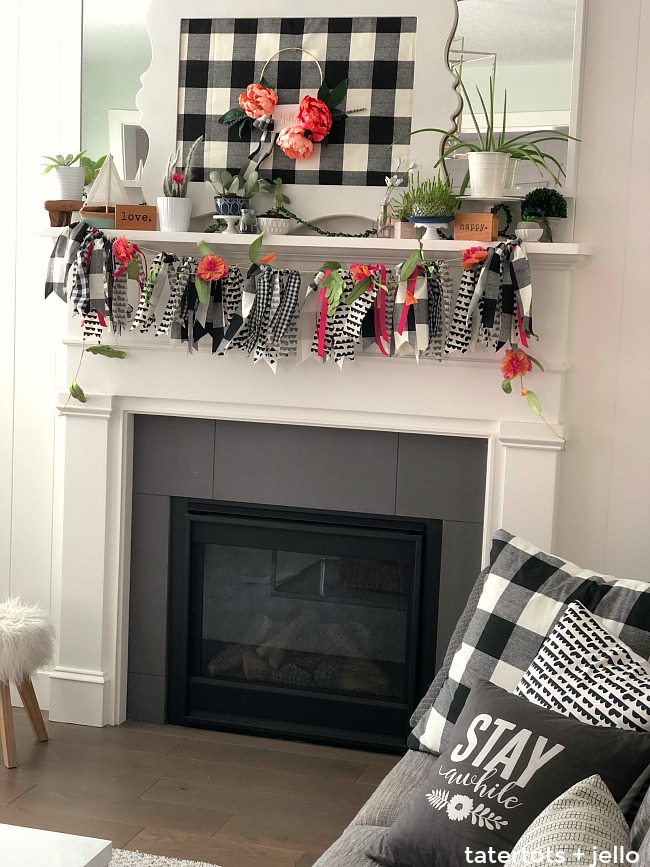 Have a beautiful day!
And in case you want to make some SUPER easy buffalo check pillow covers, check out this tutorial: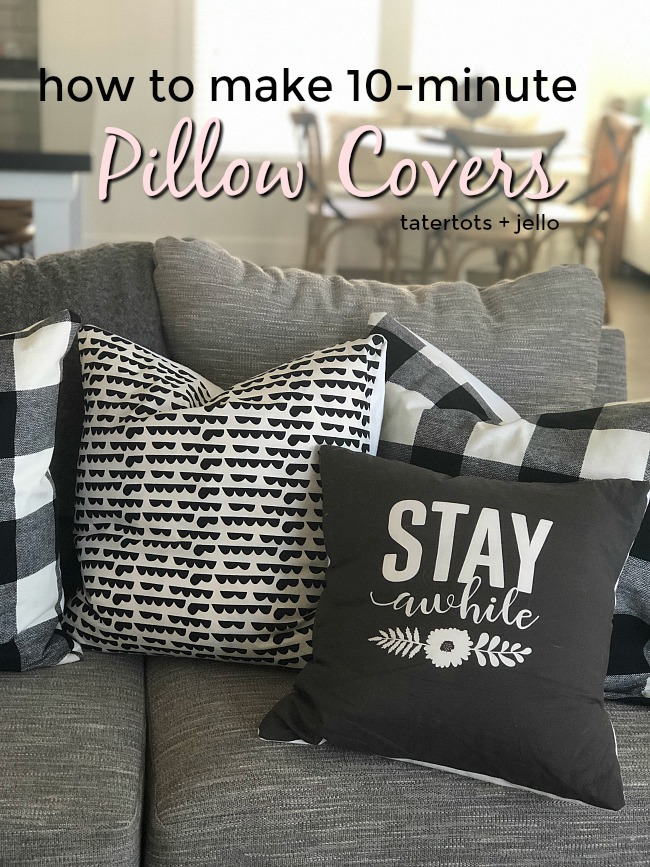 How to make 10-minute pillow covers
xoxo