Lemon Berry Keto Dutch Baby Pancake. Stay on track with this low-carb keto pancake that has all of the flavor of the original. Perfect for Easter or Mother's Day brunch!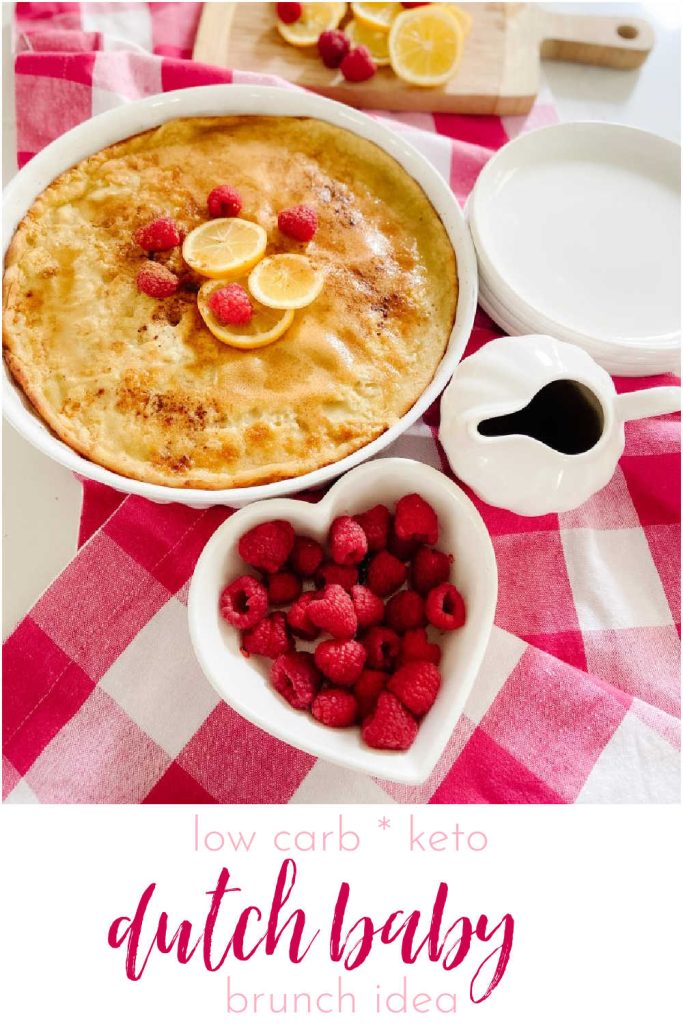 Lemon Berry Keto Dutch Baby Pancake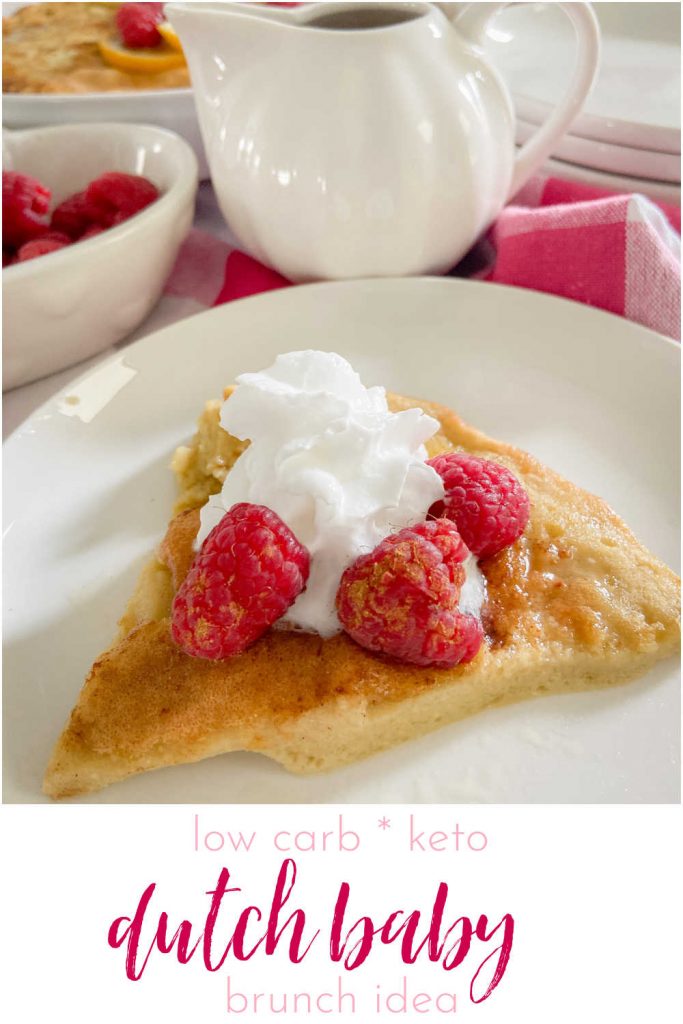 Eating low-carb and keto doesn't mean that you can't enjoy your favorite meals! One of our favorite family traditions is making "Dutch Baby" pancakes. I've been making them for years! This is a low-carb version of our family favorite and it only has TWO net carbs per serving! Some favorite dutch baby pancakes that we love are:
9 Beautiful and Delicious Brunch Recipes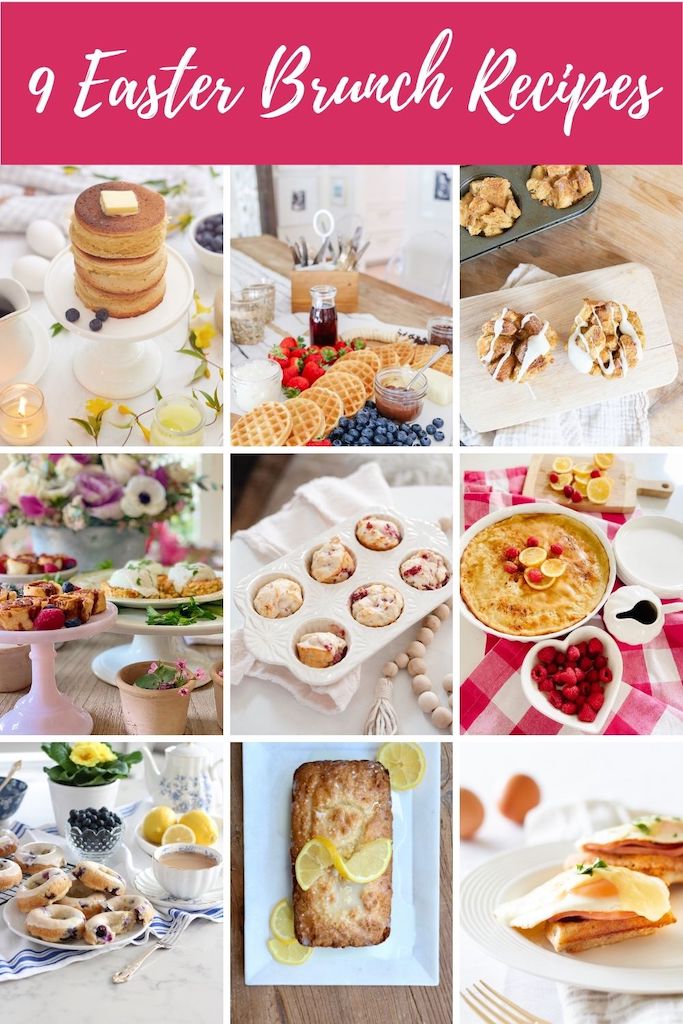 I'm joining friends who are all sharing special brunch recipes! Be sure to scroll down to the end of the post to grab all of the ideas!
What Are Dutch Babies?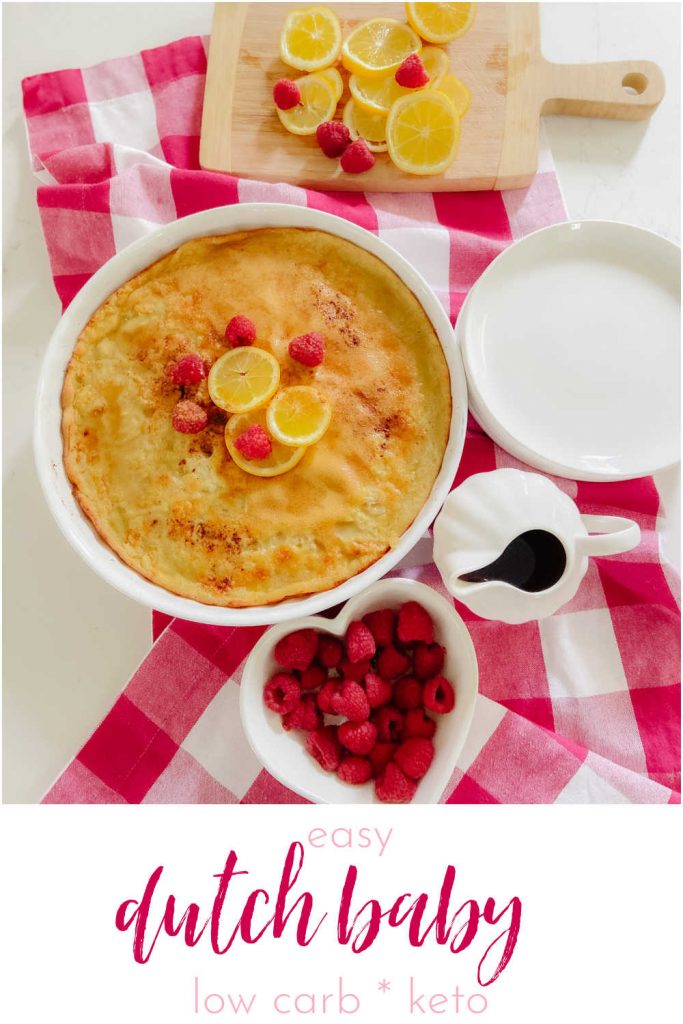 A Dutch baby pancake (or Dutch baby), sometimes called a German pancake, a Bismarck, a Dutch puff, or a Hootenanny, is a large American popover. A Dutch baby is similar to a large Yorkshire pudding. Compared to a typical pancake, a Dutch baby is always baked in the oven, rather than being fried on both sides on the stove top, it is generally thicker than most pancakes, and it contains no chemical leavening ingredients, such as baking powder.
Why Eat Low-Carb or Keto?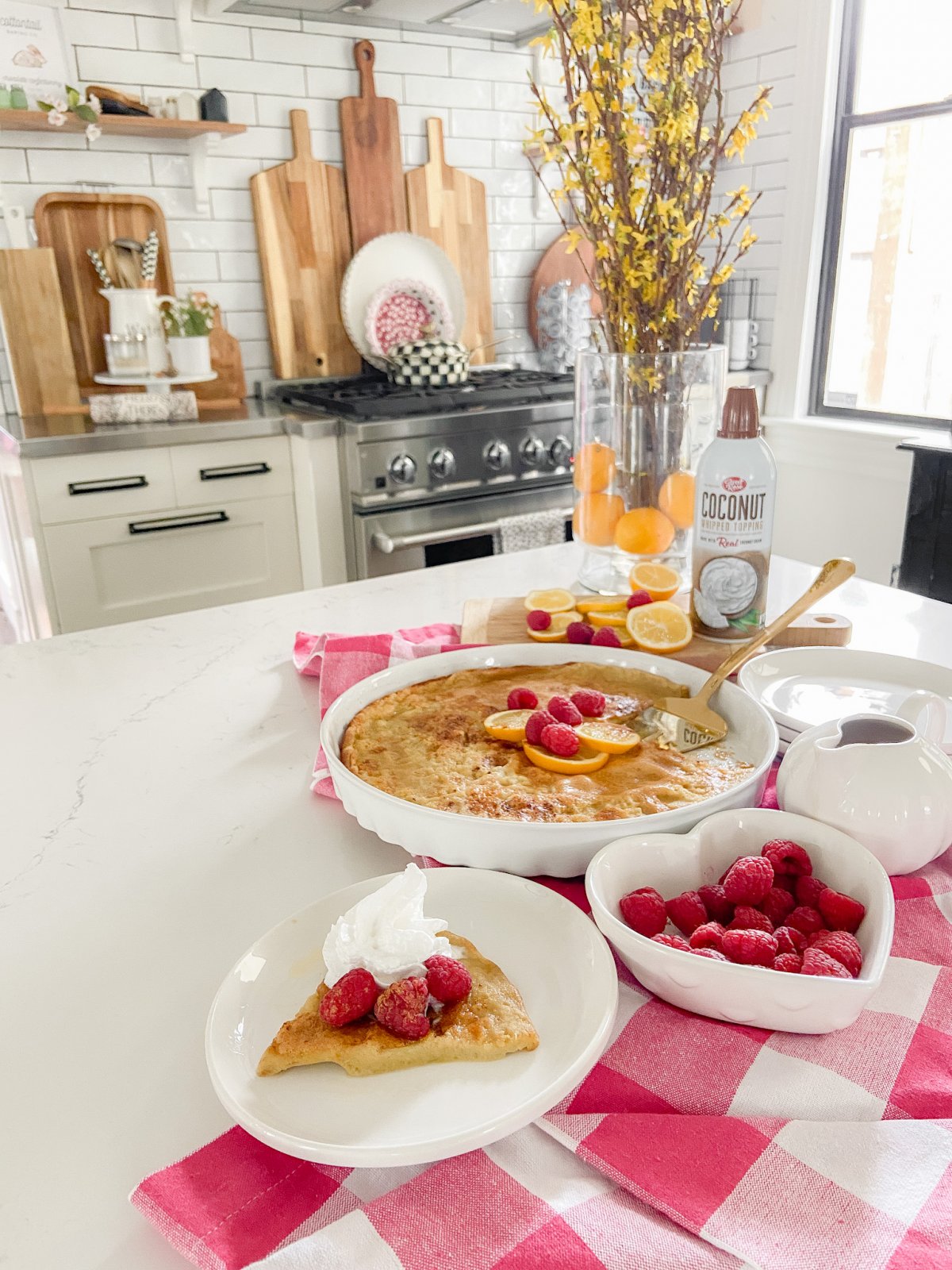 I've been eating low carb and keto for about 9 months and I love it! I feel like I feel more focused and have more energy plus I've lost almost 40 pounds! Over that time I have learned so much about what I can eat and how to make food to satisfy all of my wants. My family even love the low-carb meals and recipes I create!
Why Make a Low-Carb Recipe for a Special Occasion?
I made this keto version of our favorite dutch baby recipe because I try to stay on track with keto eating every day. The reason I don't splurge and have cheat days very often is that when you are eating keto your body goes into a ketogenic state and that usually takes a few days to achieve. So I find it easier just to stay on track so my body doesn't have to adjust back and forth.
Switch Out Traditional Ingredient to Make Low-Carb Dutch Baby Pancake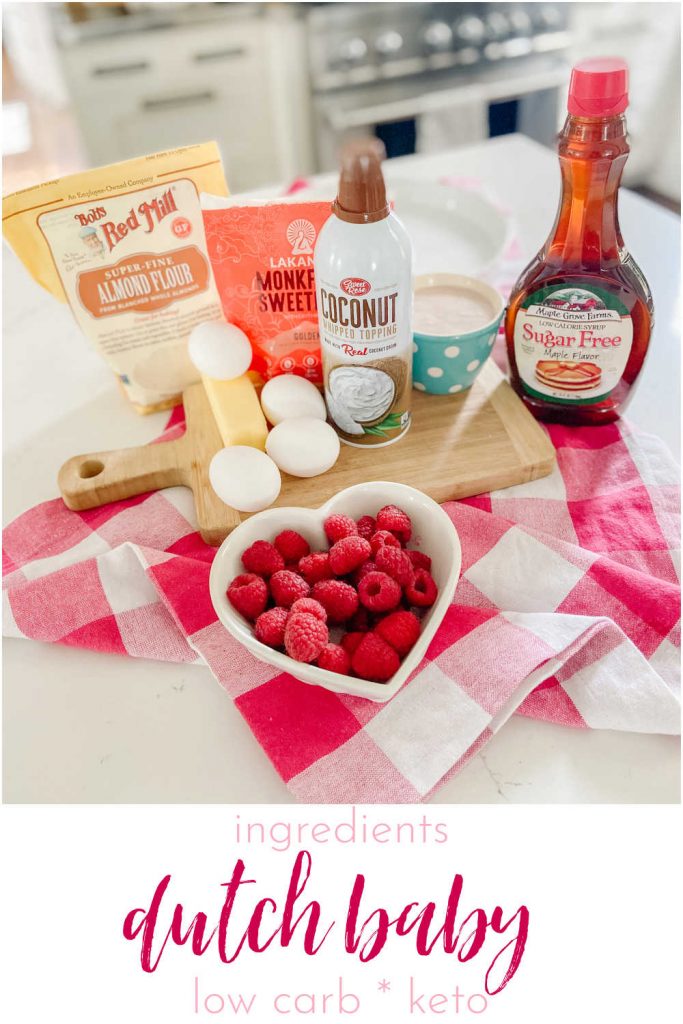 By switching out some ingredients for low-carb versions, this recipe is easily converted to low-carb and keto and retains it's dutch baby flavor. Al-Purpose flour is replaced with almond powder, granulated sugar is replaced with monk fruit sweetener, regular maple syrup is replaced with sugar-free maple syrup and whipped cream is replaced with whipped coconut cream. The only thing that doesn't remain very similar is that traditional dutch baby pancakes usually puff in the middle quite a lot while baking. This low-carb version tastes the same but because we use almond flour it remains pretty flat.
Low-Carb Dutch Baby Recipe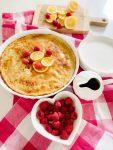 Lemon Berry Low-Carb Keto Dutch Baby Pancake
Lemon Berry Keto Dutch Baby Pancake. Stay on track with this low-carb keto pancake that has all of the flavor of the original. Perfect for Easter or Mother's Day brunch!
Prep Time 4 hours 5 minutes
Cook Time 20 minutes
Ingredients
2/3 cup almond flour
1 cup almond or coconut milk
4 eggs
6 Tbsp. butter
3 Tbsp. monk fruit sweetener
toppings
raspberries
lemon slices
sugar-free maple syrup
Instructions
In a blender, combine flour, milk, eggs, monk fruit sweetener and blend until combined.

Preheat oven to 425-degrees.

In an ovenproof skillet or pan, place butter and put the pan or skillet in the oven for about 5 minutes or until butter melts.

Take skillet out of oven and pour pancake mixture inside. Put skillet back in oven and set timer for 15 minutes.

While pancake is baking, cut up toppings and heat syrup.

After 15 minutes check pancake. If edges are brown and middle starts to puff it is done. If the middle is liquid let it bake for another 5 minutes.

When pancake is brown on the edges take it out of the oven and garnish with sliced lemons and berries. Serve with hot maple syrup and cold whipped cream.
Recipe Notes
2 net carbs
15 grams protein
425 kcal
9 Best Easter Brunch Recipe Ideas

Keto Low-Carb Dutch Baby Giant Pancake // Tatertots & Jello
Easy Waffle Eggs Benedict // Zevy Joy
My Favorite Easter Brunch Recipe Ideas // My 100 Year Old Home
Fluffy Japanese Souffle Pancake // Happy Happy Nester
Raspberry Greek Yogurt Muffins // The DIY Mommy

Waffle Brunch Board // Modern Glam
Blueberry Donuts with Lemon Glaze (Gluten Free) // Satori Design For Living
Brioche French Toast Muffins // Twelve on Main
Easter Brunch Recipe Ideas // My Sweet Savannah
More Easy Brunch Ideas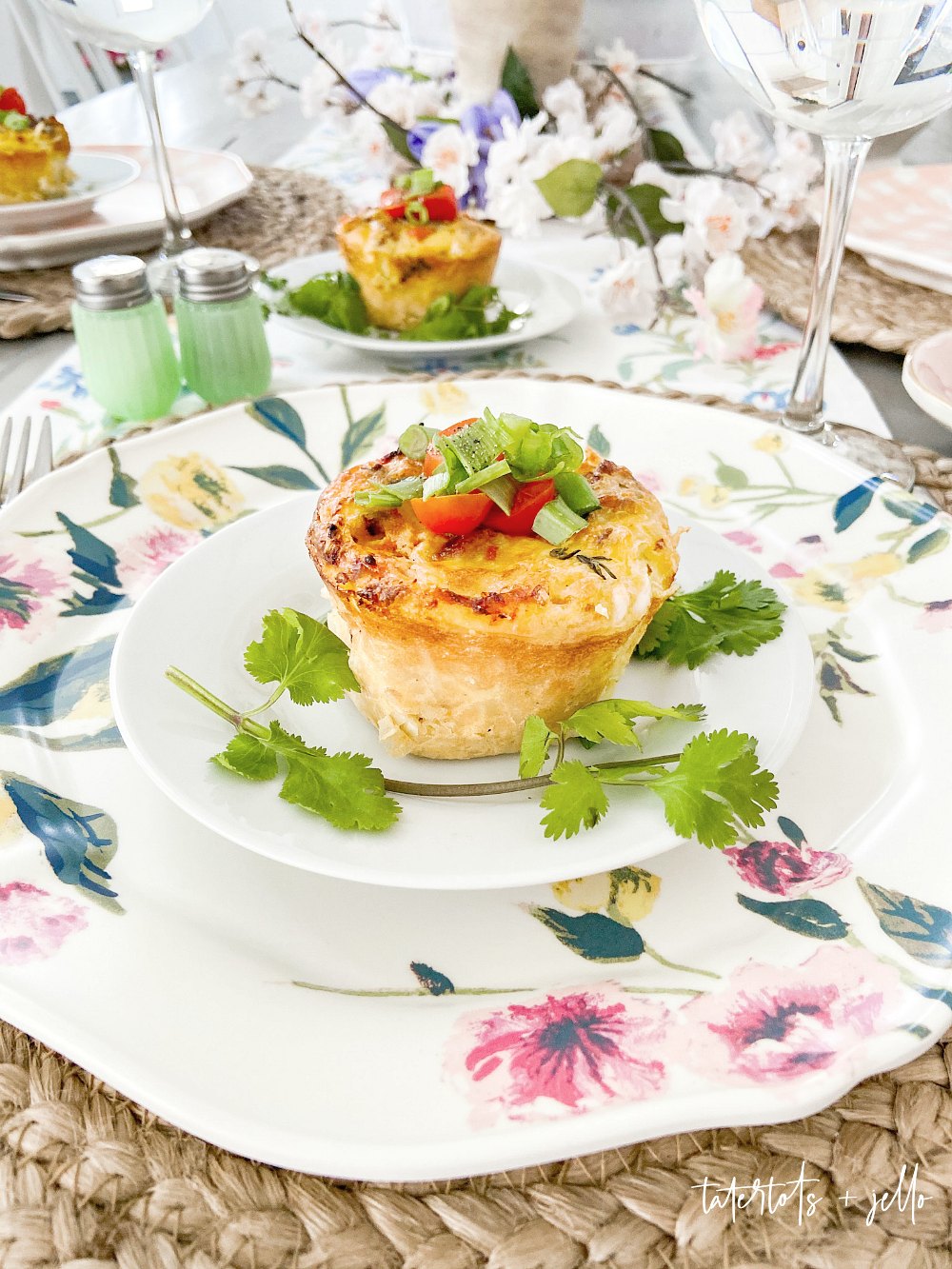 So easy to make and the small sizes are perfect for brunch!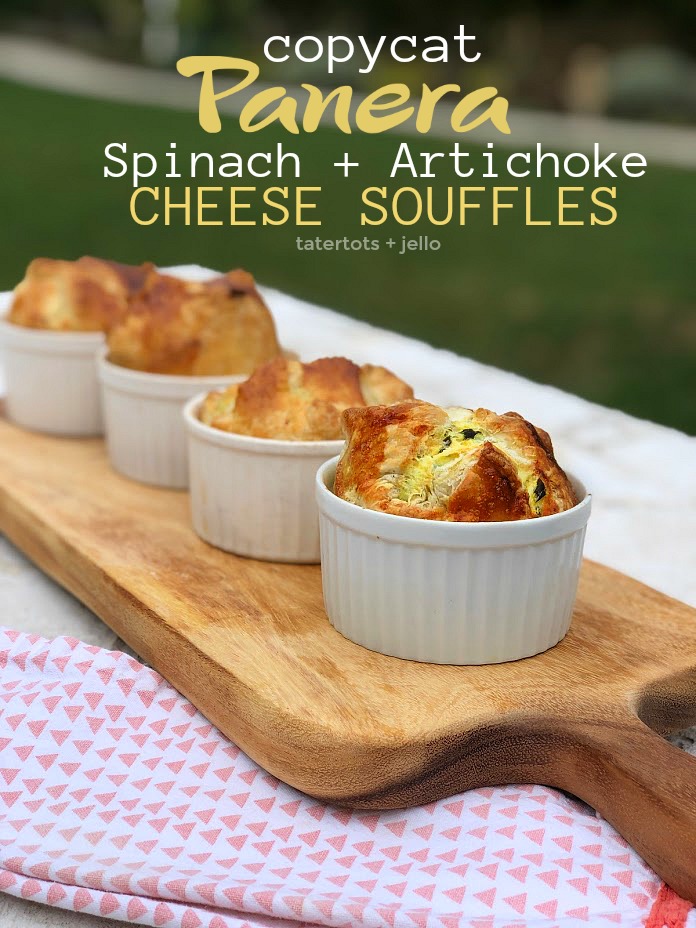 This is my mom's recipe and it is better than the Panera version!
Have a Beautiful Day!
xoxo