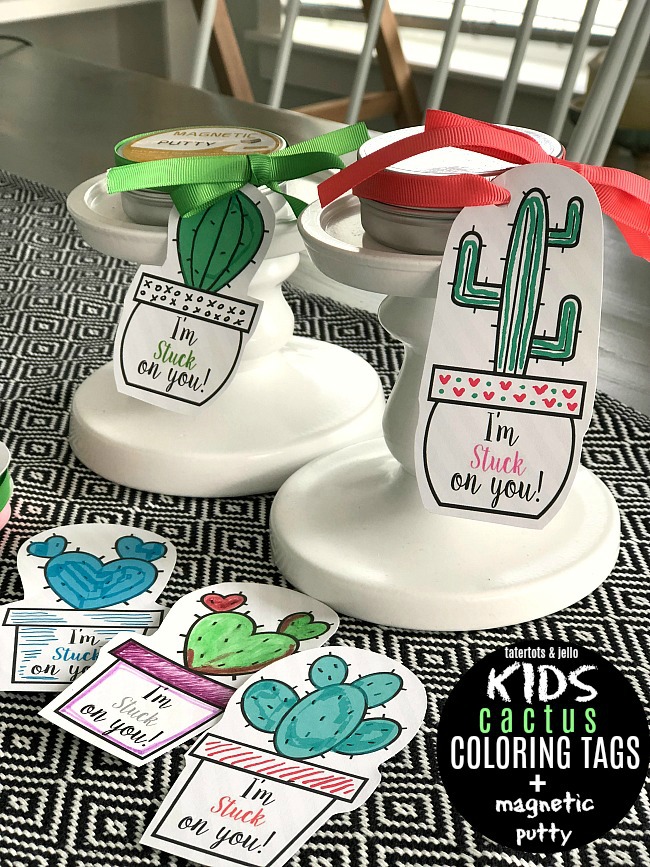 Kids Cactus Coloring Printable Tags + Magnetic Putty!
We had so much fun with slime all last year. We made all kinds – safe slime, butter slime, crunchy slime. So when my friend Meg told me about Novae's magnetic putty, we were excited to try it out! We even made some printables that would be so cute to give as Valentine gifts this year! Kids I'm Stuck on You Cactus Coloring Printable Tags + Magnetic Putty!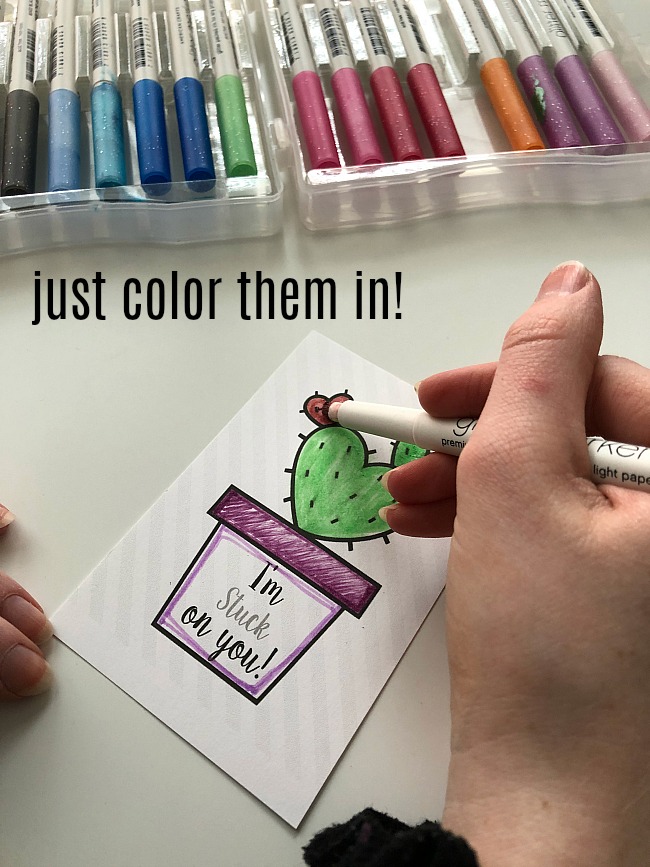 Magnetic Putty would be a fun friend gift, or it's also perfect to give to grandkids for Valentine's Day this year! It comes in 6 different colors too – purple, pink, gold and silver! Each magentic putty comes in a cute tin and within the tin the putty is enclosed in an airtight bag. Each putty also has a magnet with it so kids can play with the magnet and watch it interact with the putty! You can even roll the putty into a ball and it bounces!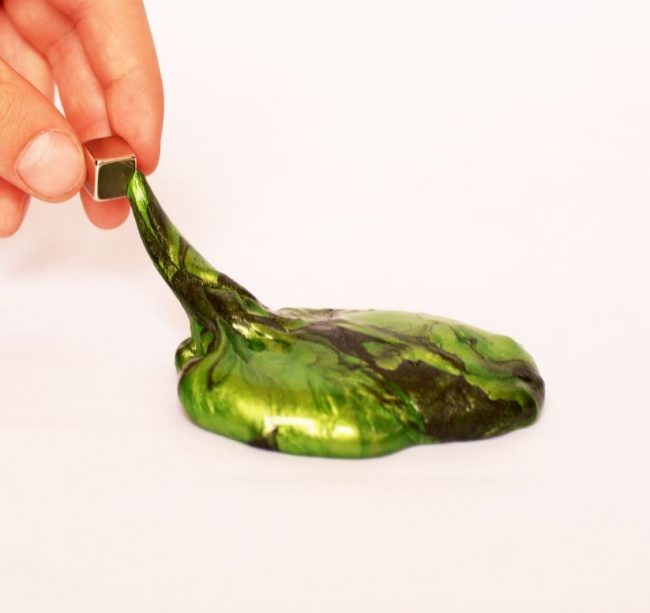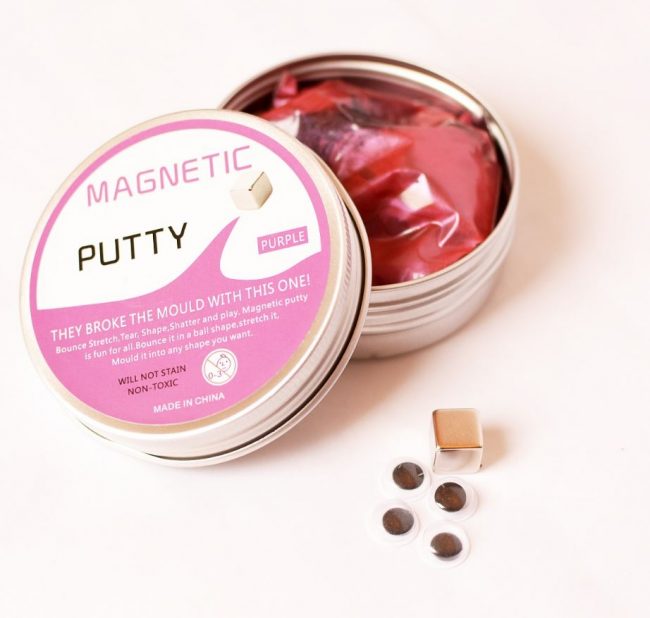 Kids I'm Stuck on You Coloring Printable Tags + Magnetic Putty!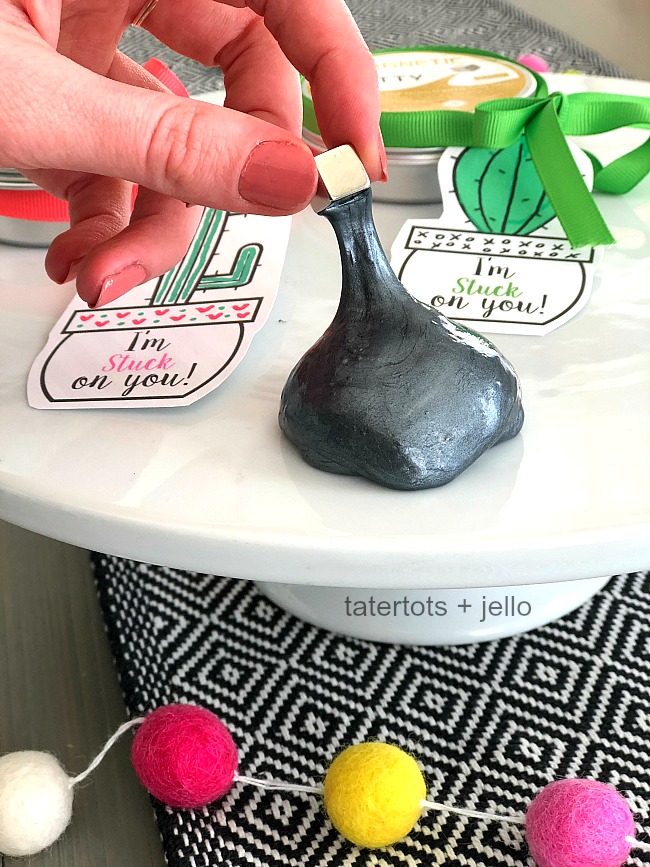 Kids Cactus Coloring Printable Tags + Magnetic Putty!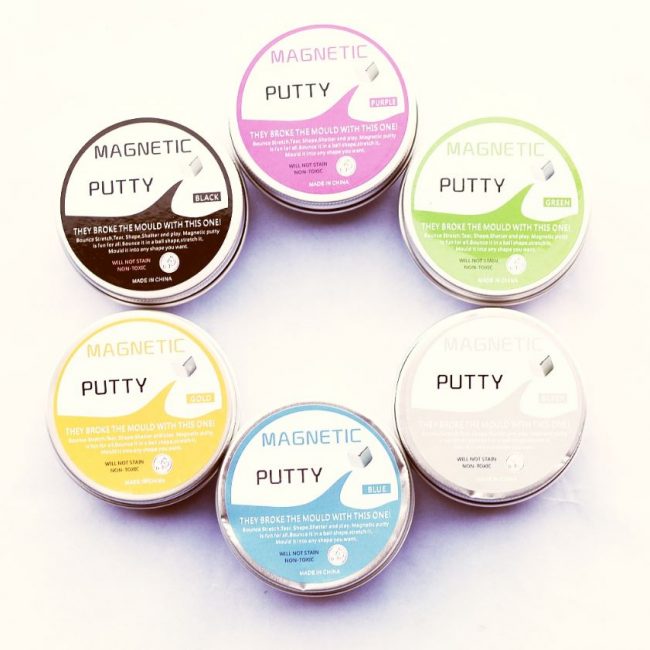 Head over to NoVae and grab some – $8.99. It's on sale.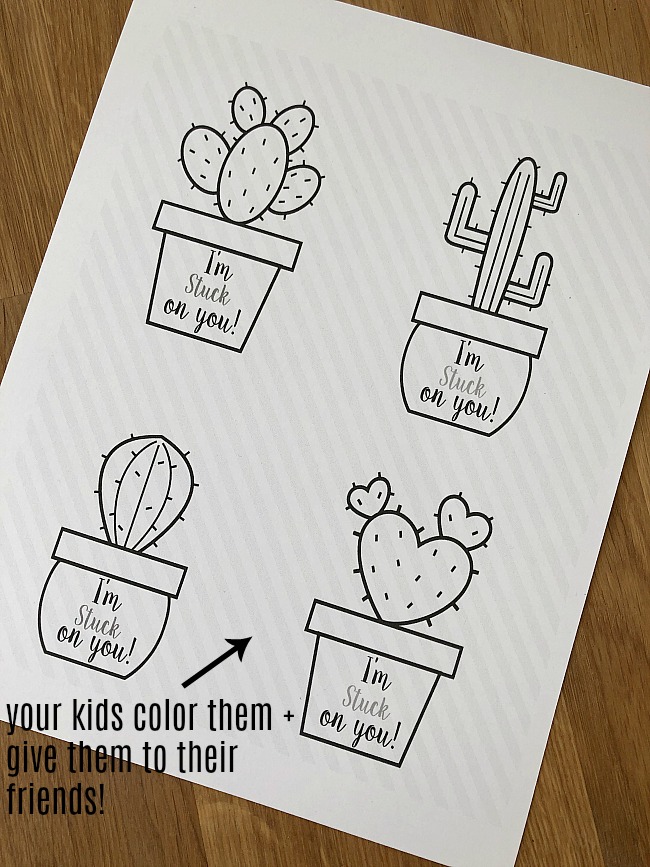 I made some black and white coloring cactus printables you can use for Valentine's Day! They say – I'm stuck on you. See – stuck on you = slime or putty. Funny!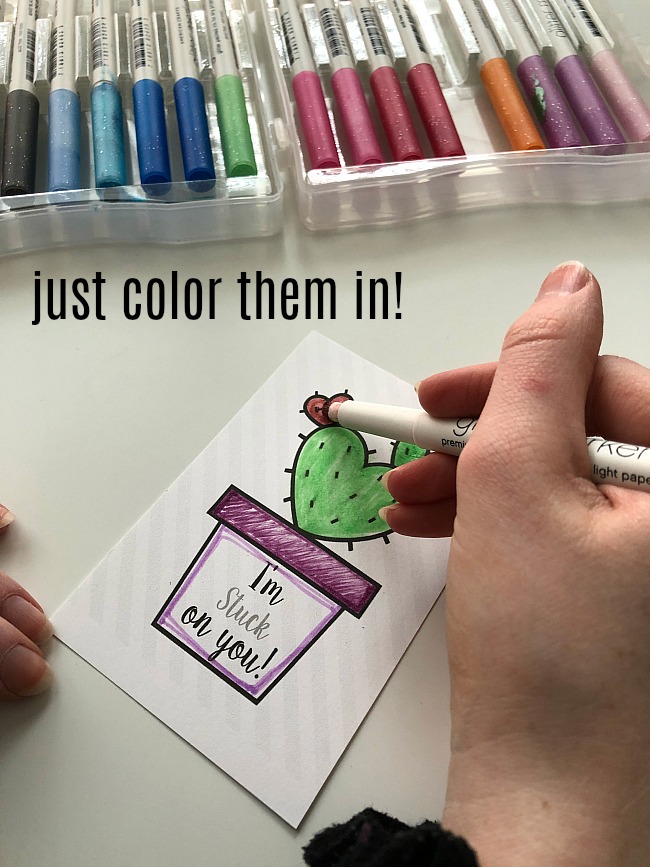 Kids Coloring Cactus Valentine's Day Printable Tags + Magentic Putty = A Delightful Valentine's Day Gift!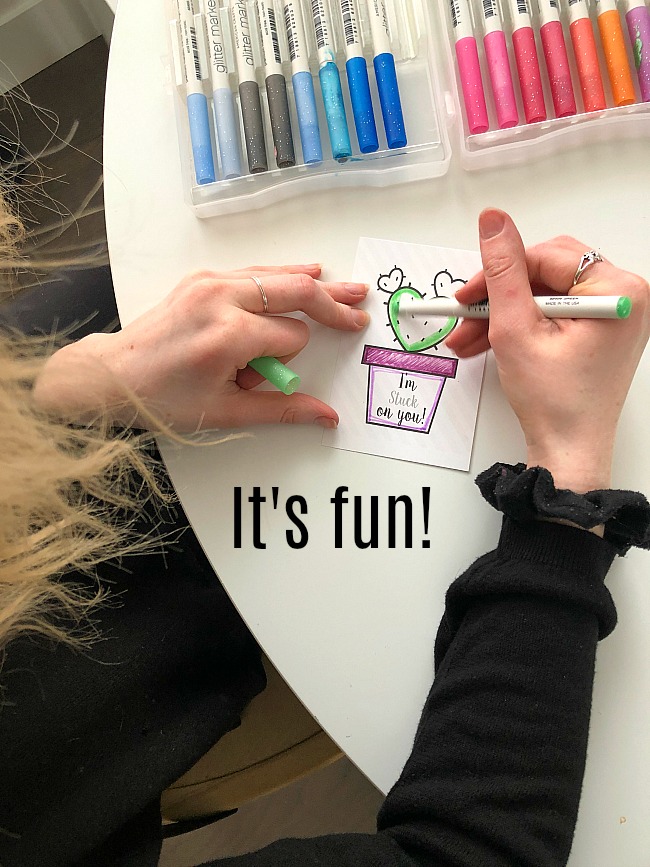 Your kids can color the cactus's any way they want. They will love customizing them!
And if you have a Microsoft Surface you can use your Surface pen to color them in! I am sharing the printables I colored with mine in case you want to use those! I love using my Surface to color the printables in because I can choose any color and it's so easy! I have a little video showing how I did this here:
Here are the printables. Just click on the link and save them to your computer, then print them off!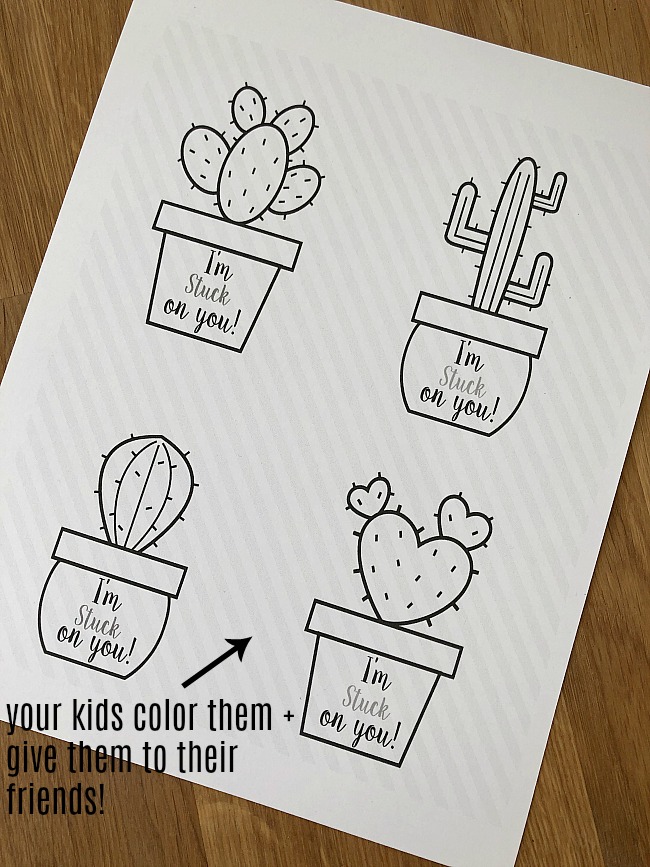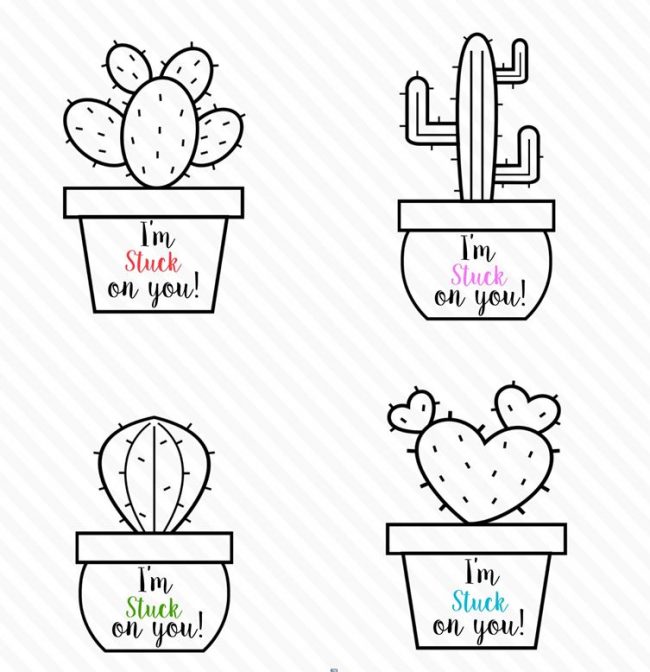 Black and White Cactus Printables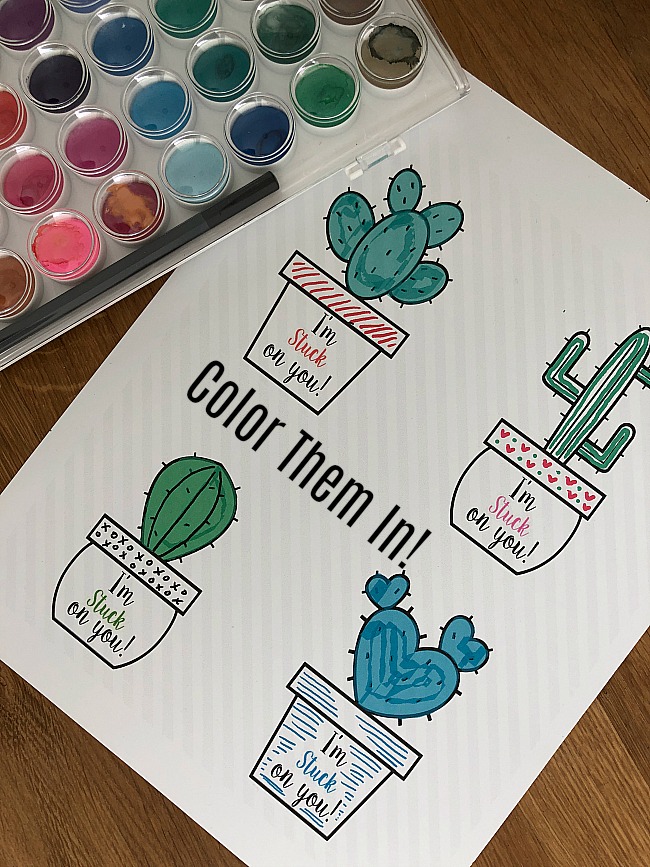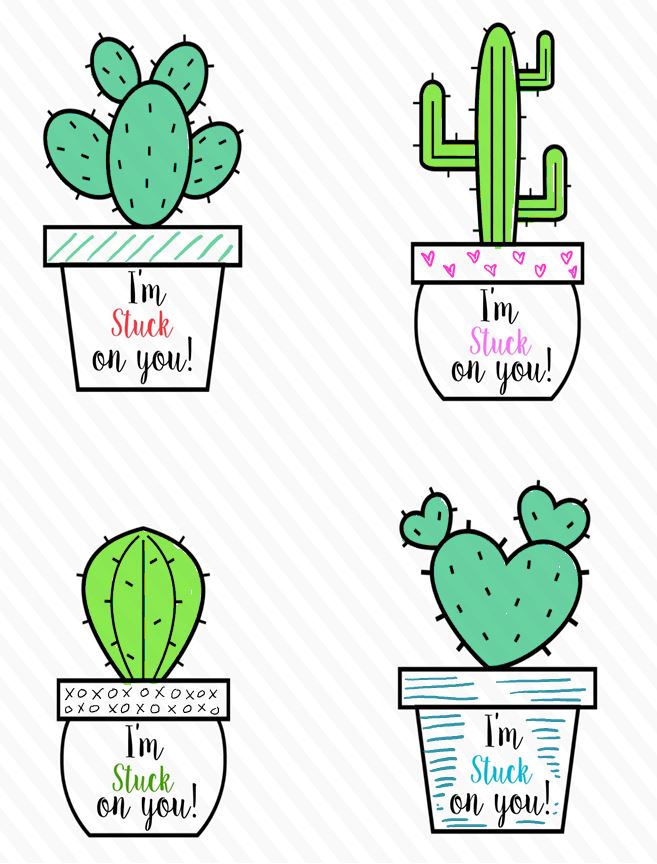 These are the printables I colored in with my Microsoft Surface. I saved the file and you can print the colored cactus's right off!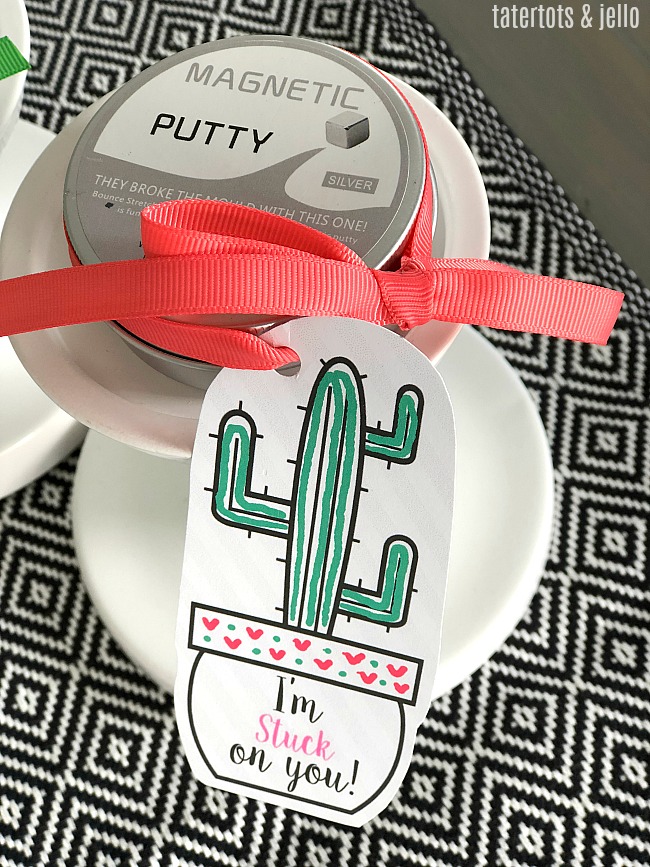 Grab some Magnetic Putty for your kids or as a friend gift too! It's a non-candy gift that kids will love to play with!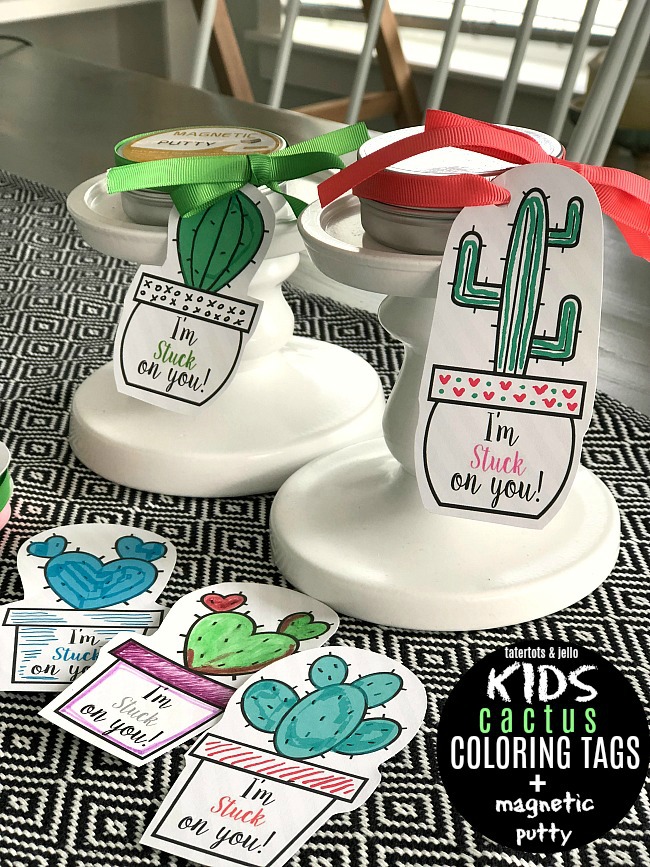 Grab some Magnetic Putty to give out this year!
And if you are looking for another cute cactus printable, check out this one from Tauni & Co.!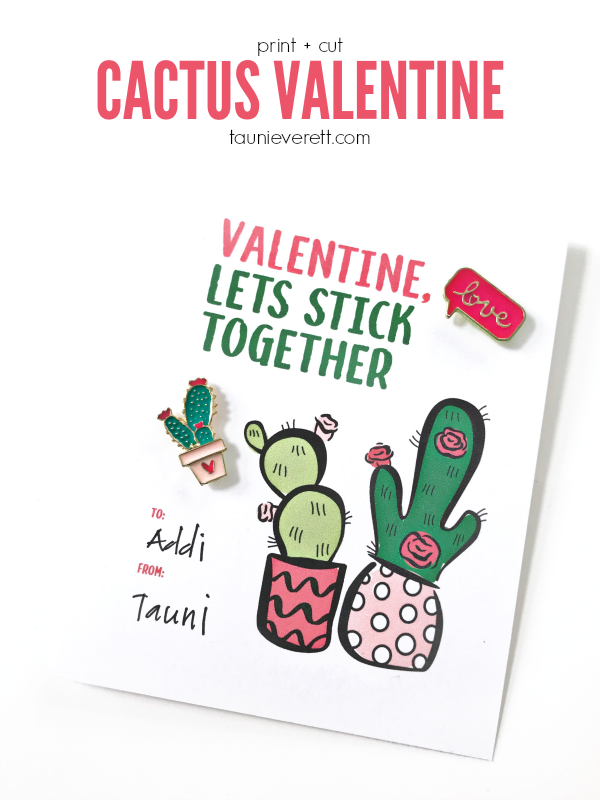 Have a SUPER Day!
xoxo