Halloween DIY Spooky Forest Porch. Add some branches, crows and moss to create an easy "spooky" forest for Halloween!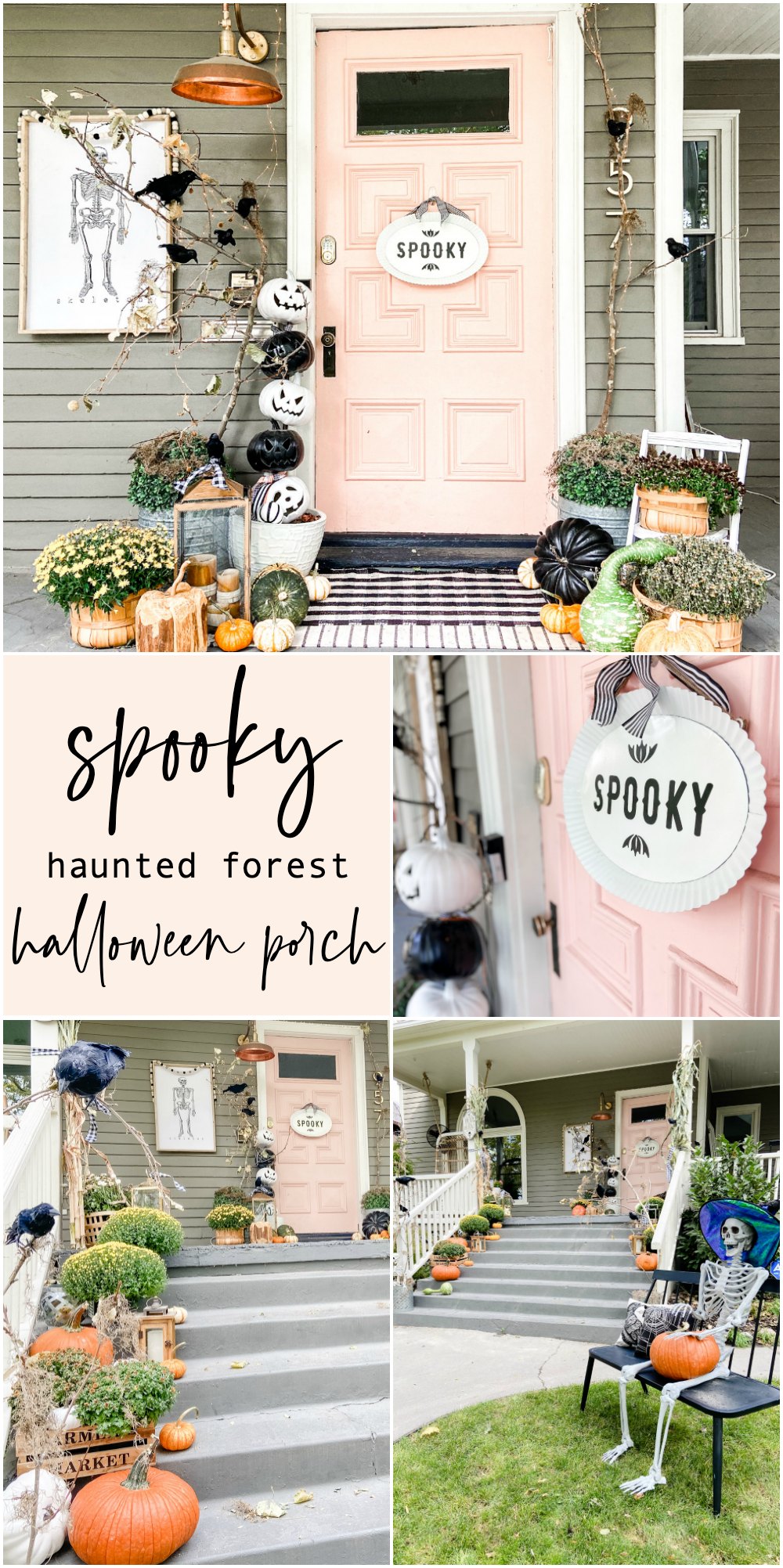 Halloween DIY Spooky Forest Porch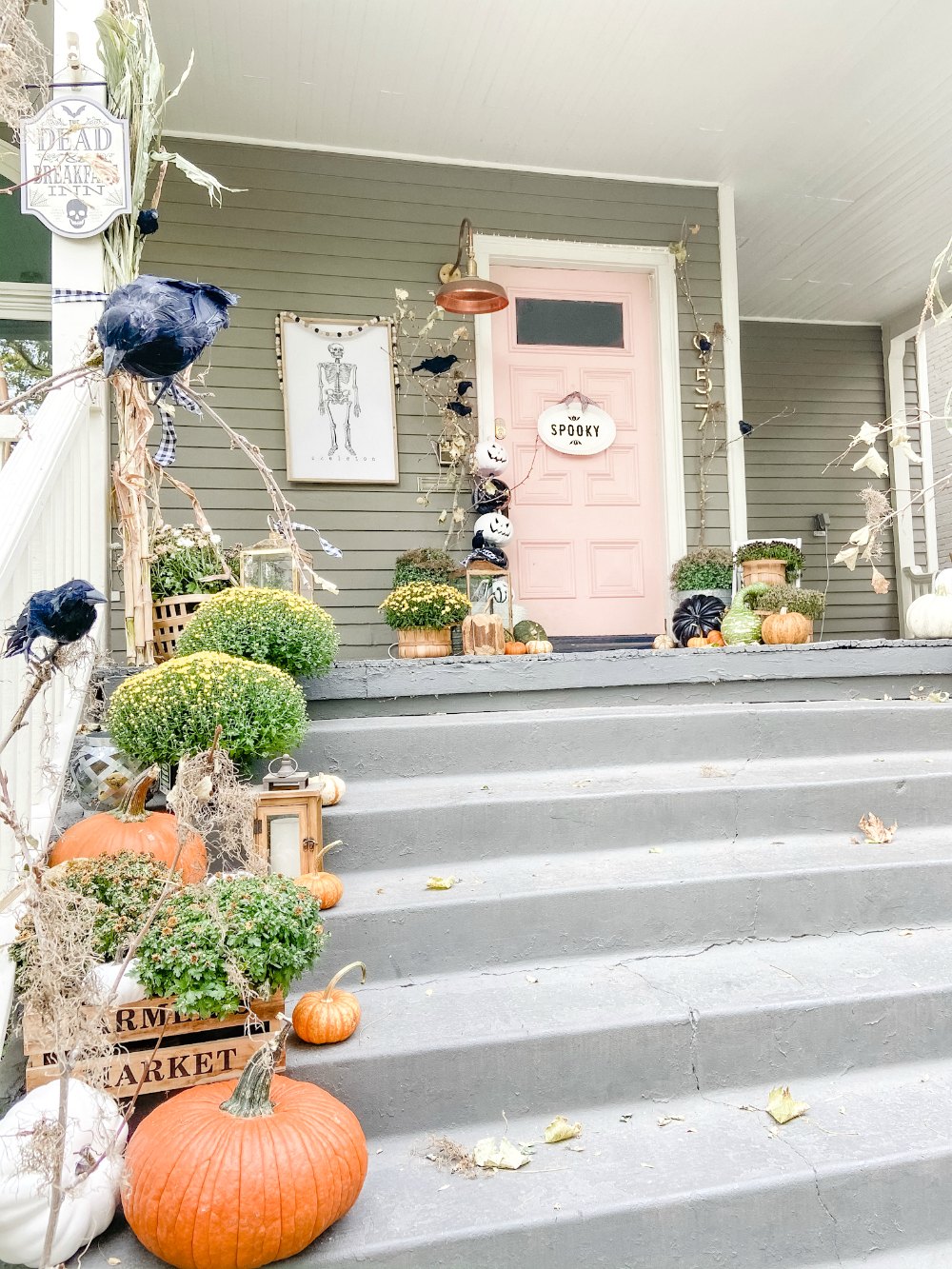 I love Halloween! Every year I come up with a theme for our Halloween porch. Here are a few Halloween porch theme's I've created over the years: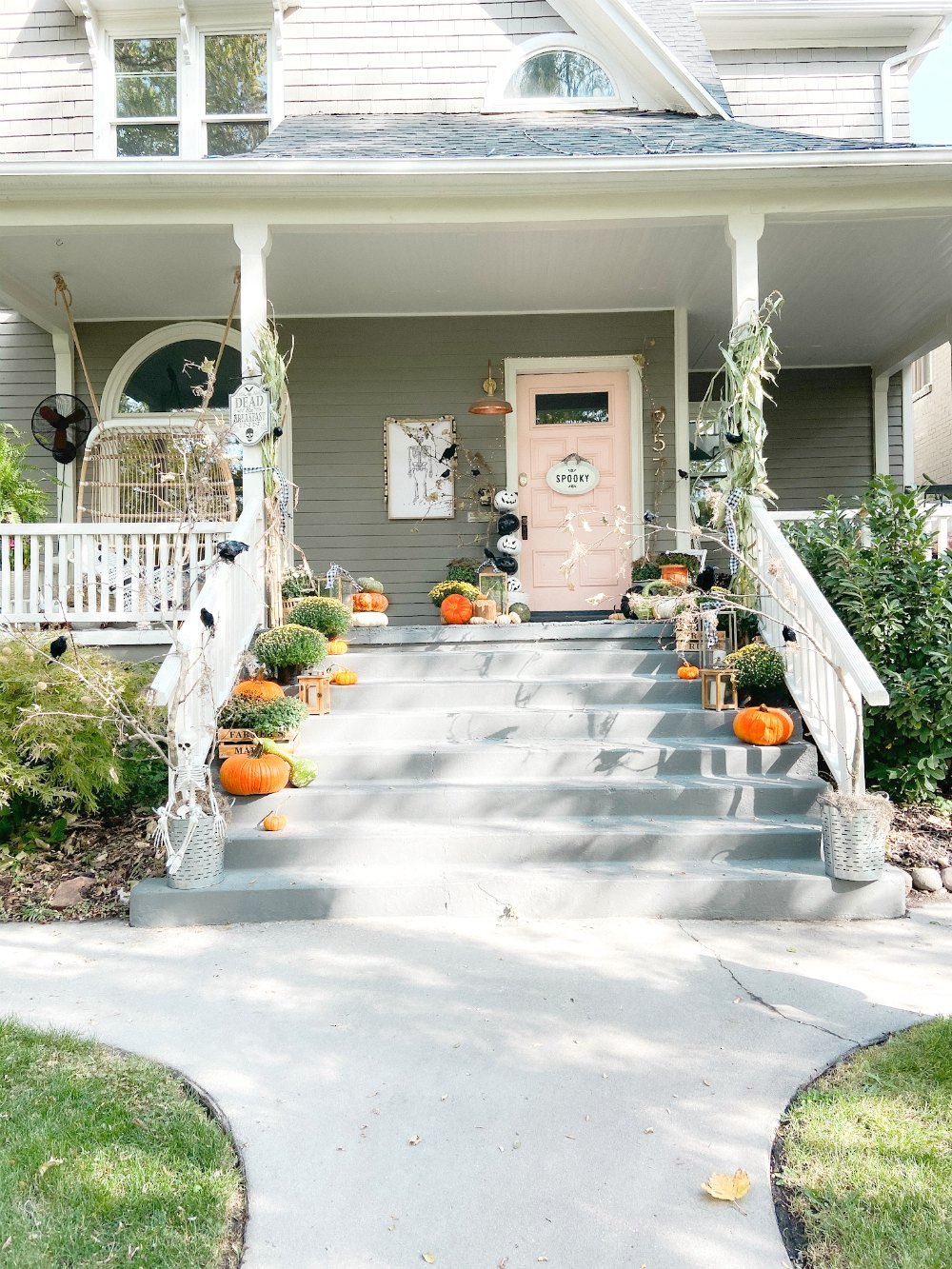 20 Halloween Porch Ideas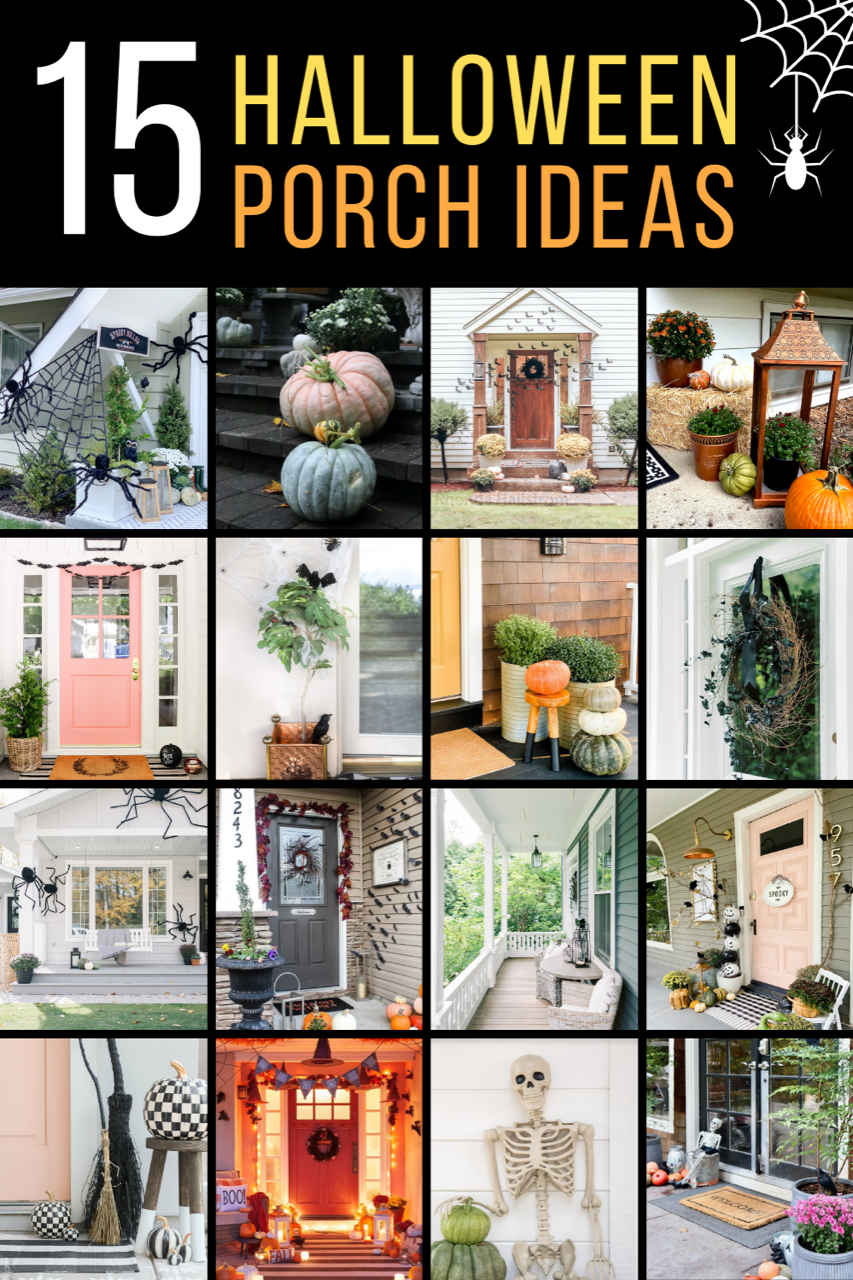 Today I am joining some friends who are all sharing festive Halloween porches! There are so many and they are SO fun. Be sure to scroll down to the bottom of the post and see all of the spooky ideas!
How to Make a Haunted DIY Spooky Forest Porch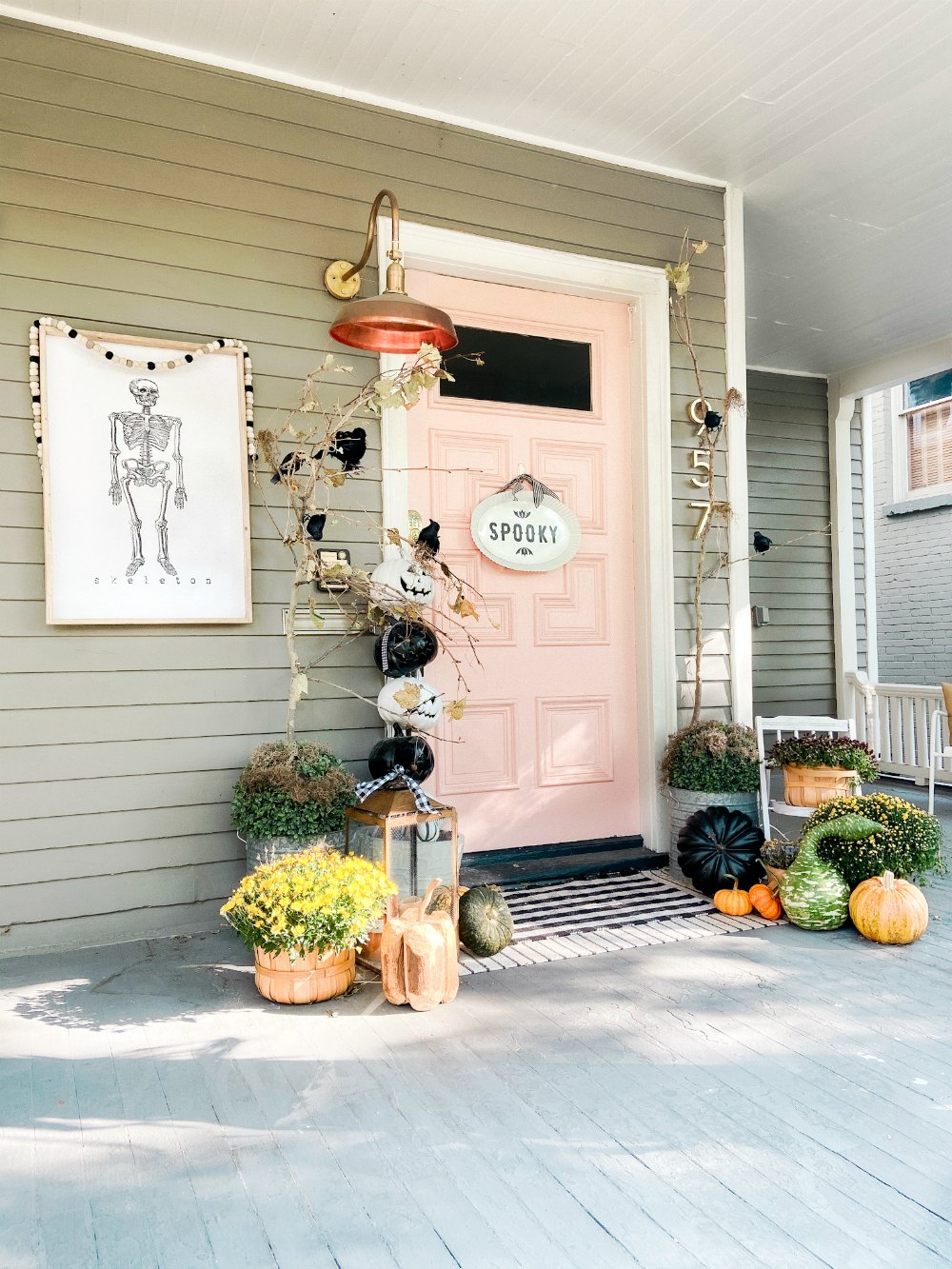 Creating a haunted forest porch is so easy. In just a few steps you ca make a cute and spooky porch that will delight everyone who walks by your home!
Create the Spooky Forest Porch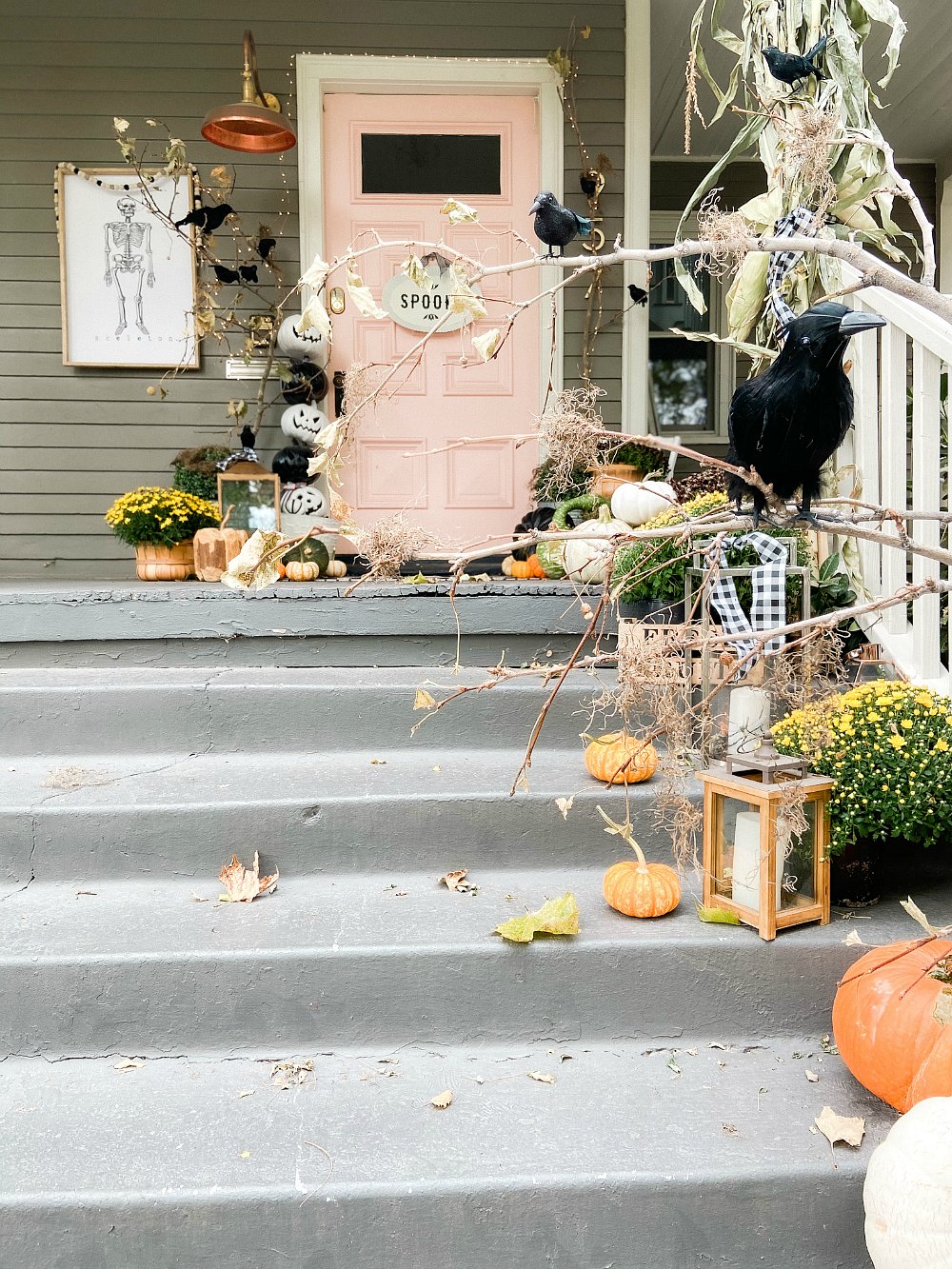 Make DIY Spooky Forest Pots
We had a big wind storm a couple of weeks ago so there were so many big branches all over the ground. You can find trees in your neighborhood for this project. I found four tall branches and took most of the leaves off.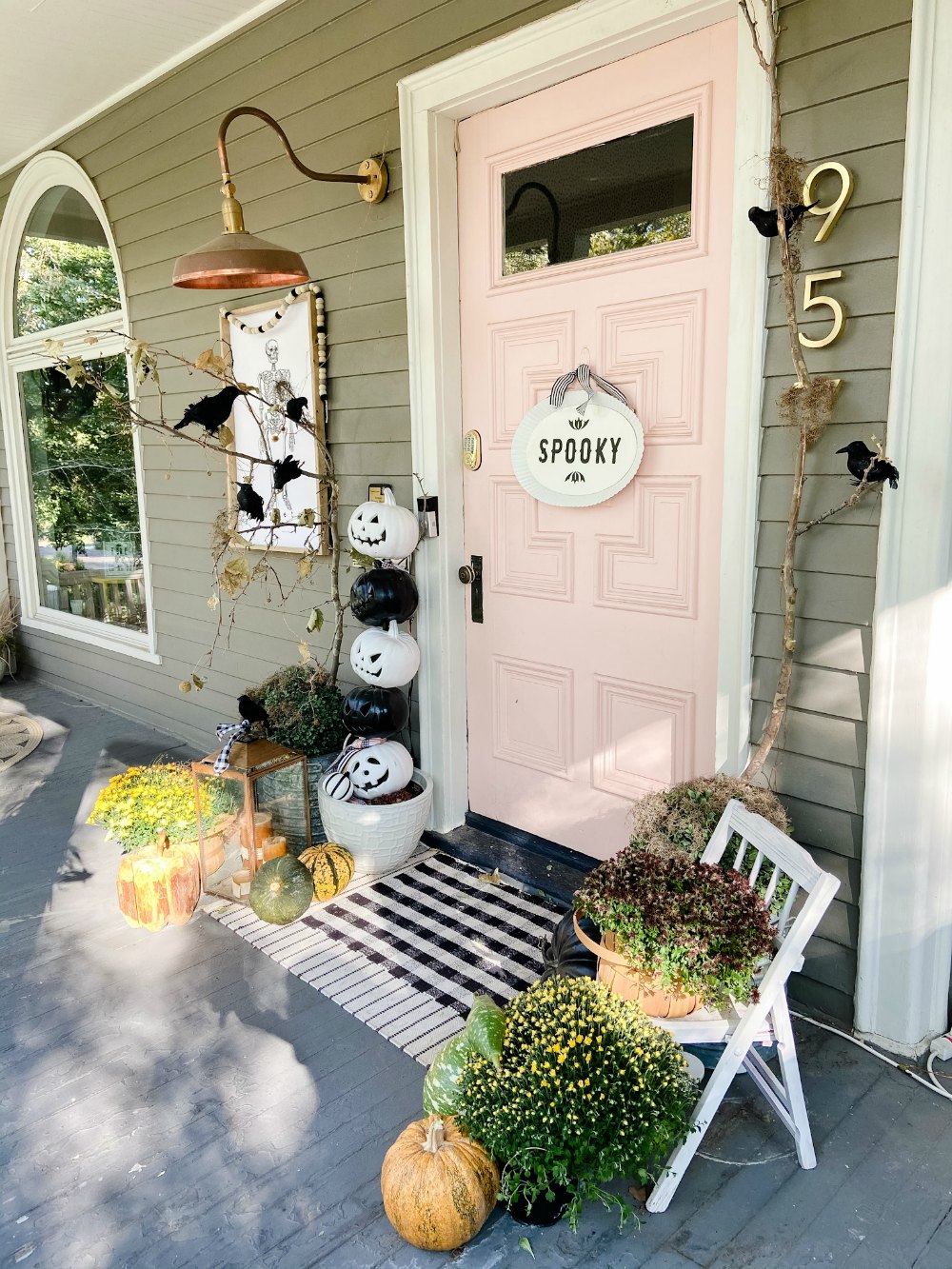 Put Branches in Pots
Put the branches in pots. I had these galvanized containers that were just the right size. To secure the branches, either zip tie them to a railing. If you don't have a railing, you can put the end of the tree branch in the pot and fill it with rocks to keep it from falling over.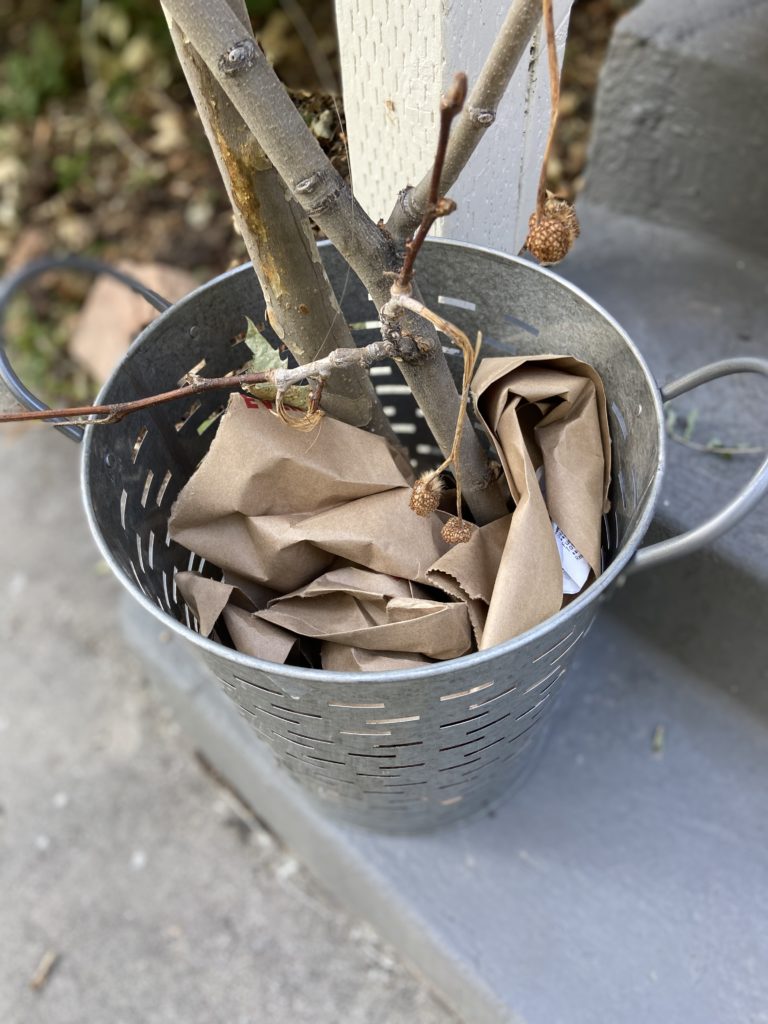 Fill Pots and Cover with Moss
Fill your pots with rocks or even wadded up paper bags. Then put a layer of moss on top to cover up the filling.
I put two branches in pots a the bottom of my porch steps and two branches in pots next to my front door.
Add Cobwebs or Moss to Your Spooky Forest Pots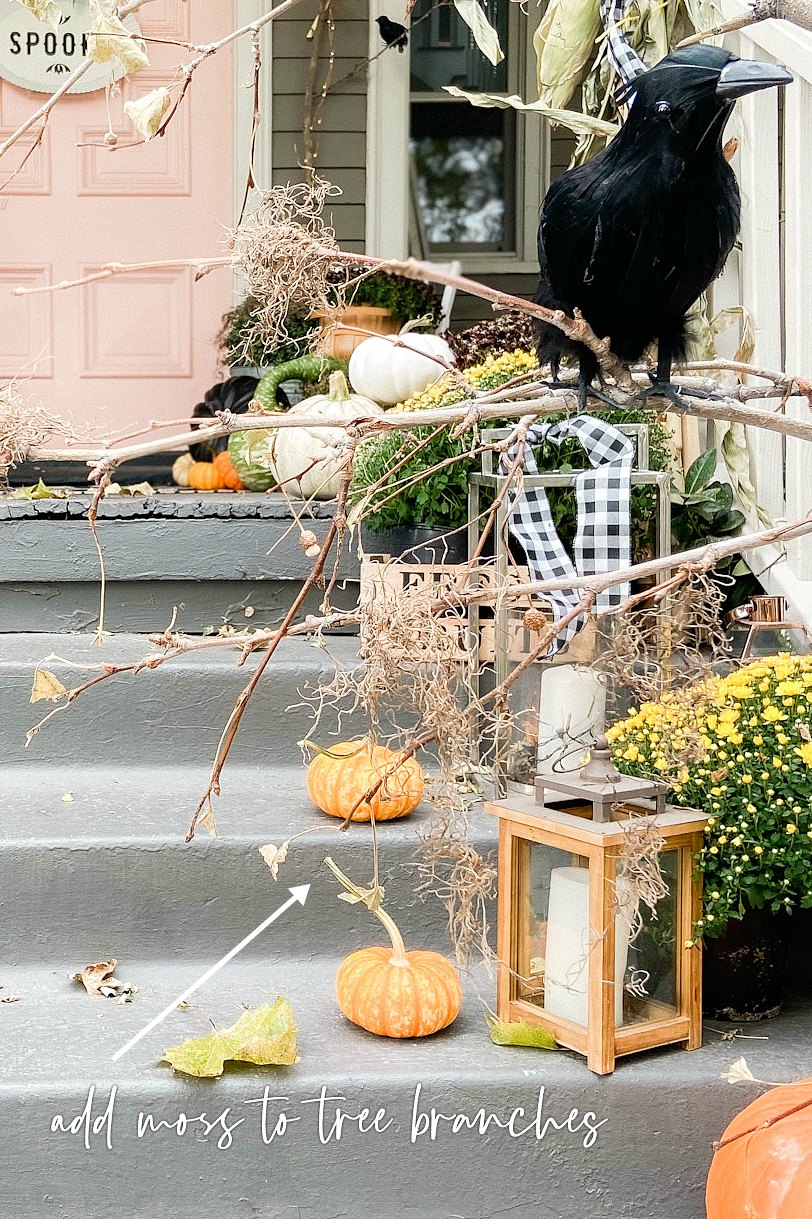 I added the same moss I used to cover the tops of my pots and glued it to the branches of the trees. I found the moss at Dollar Tree. You can add cobwebs too to make your forest extra spooky.
Attach Crows to Your Halloween Spooky Forest Pots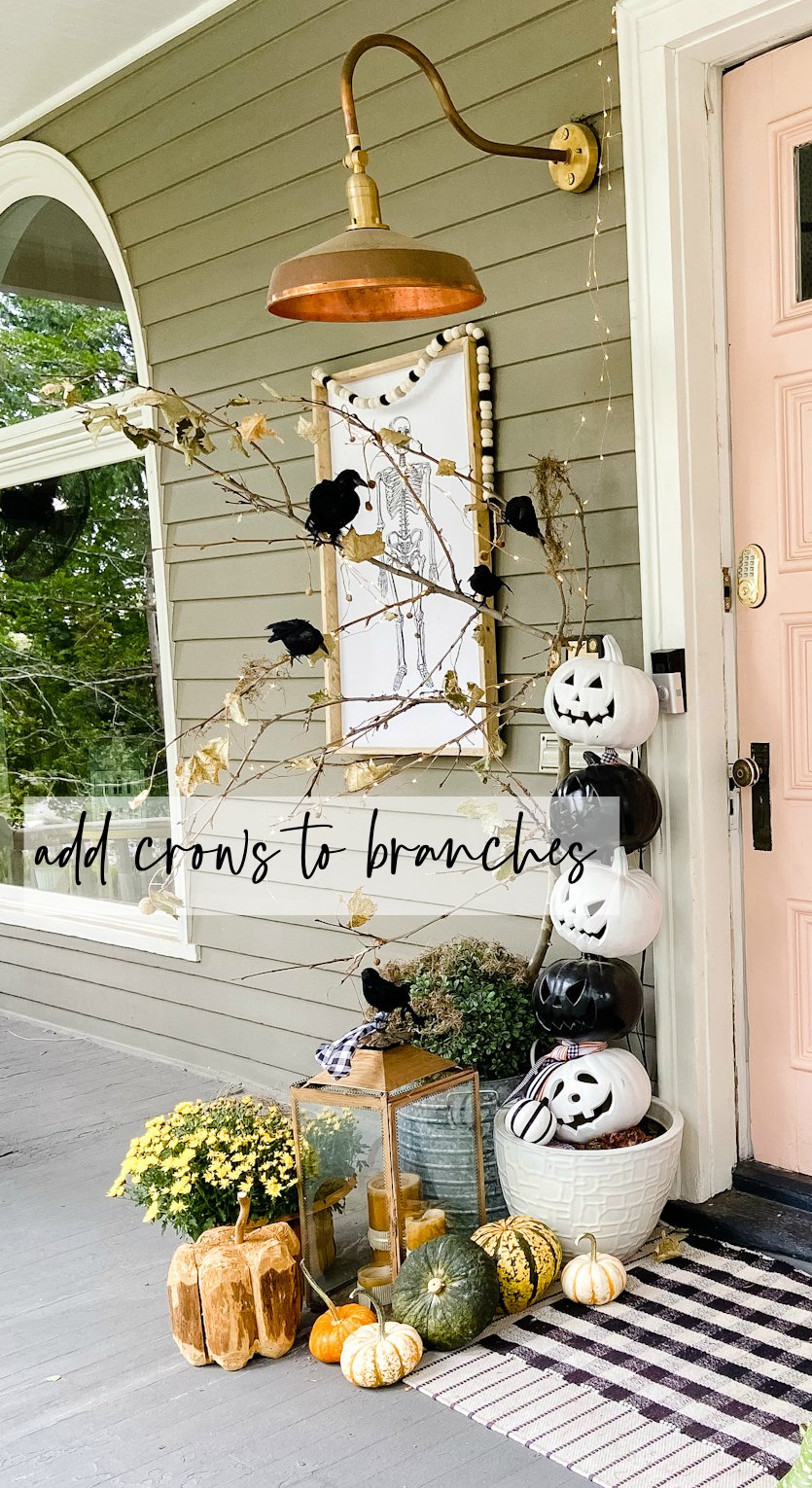 I ordered two different sized crows to the branches in my spooky forest. I found the Crows on Amazon. I also attached the crows to the corn stalks that I attached at the top of my porch.
Add Additional Halloween Spooky Forest Porch Elements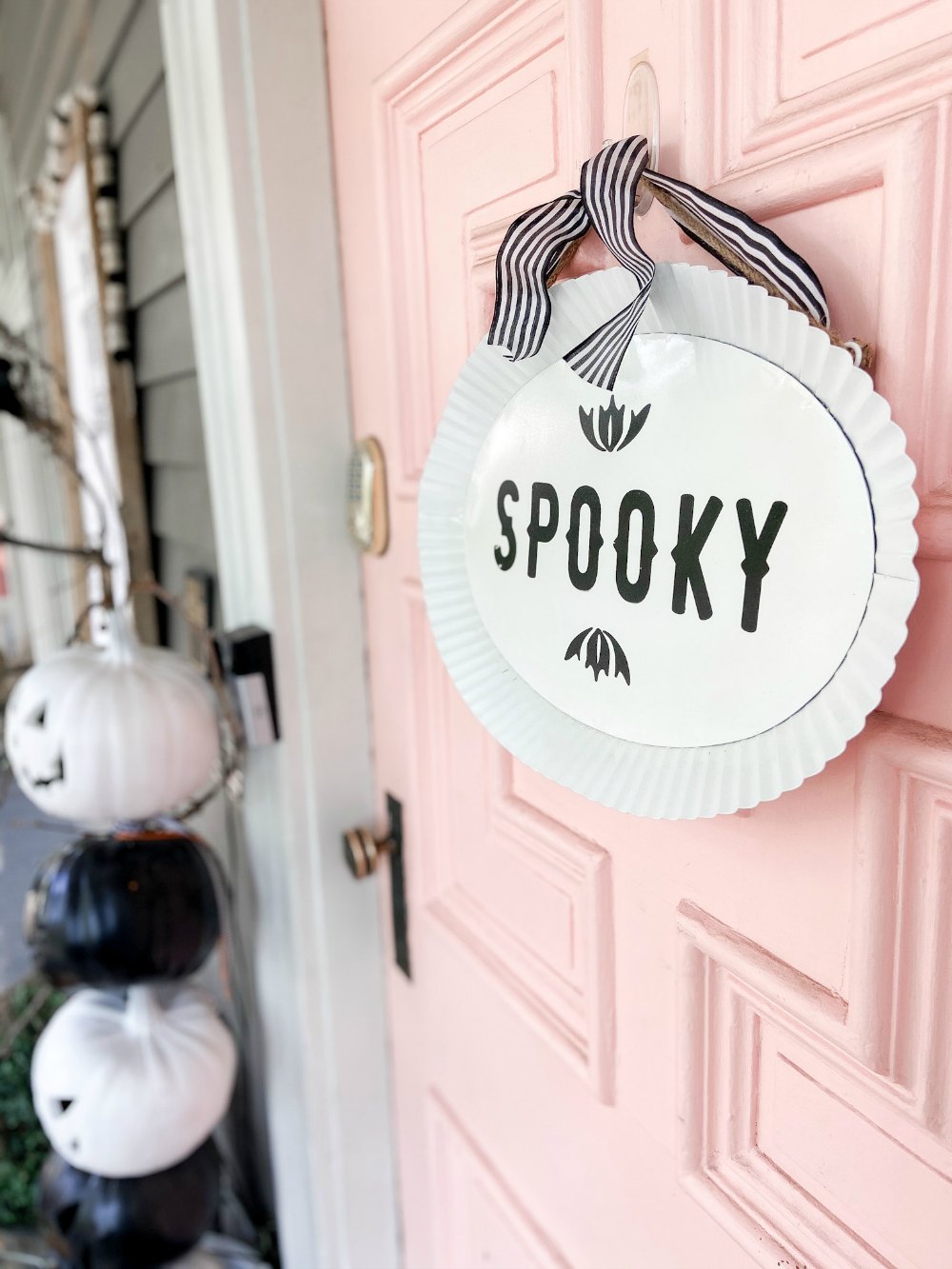 Other items that I added to my Spooky Forest are fresh pumpkins, my Stacked Pumpkin Topiary and a Skeleton sign!
Make Your Halloween Spooky Forest Porch as Creepy or as Cute as You Want!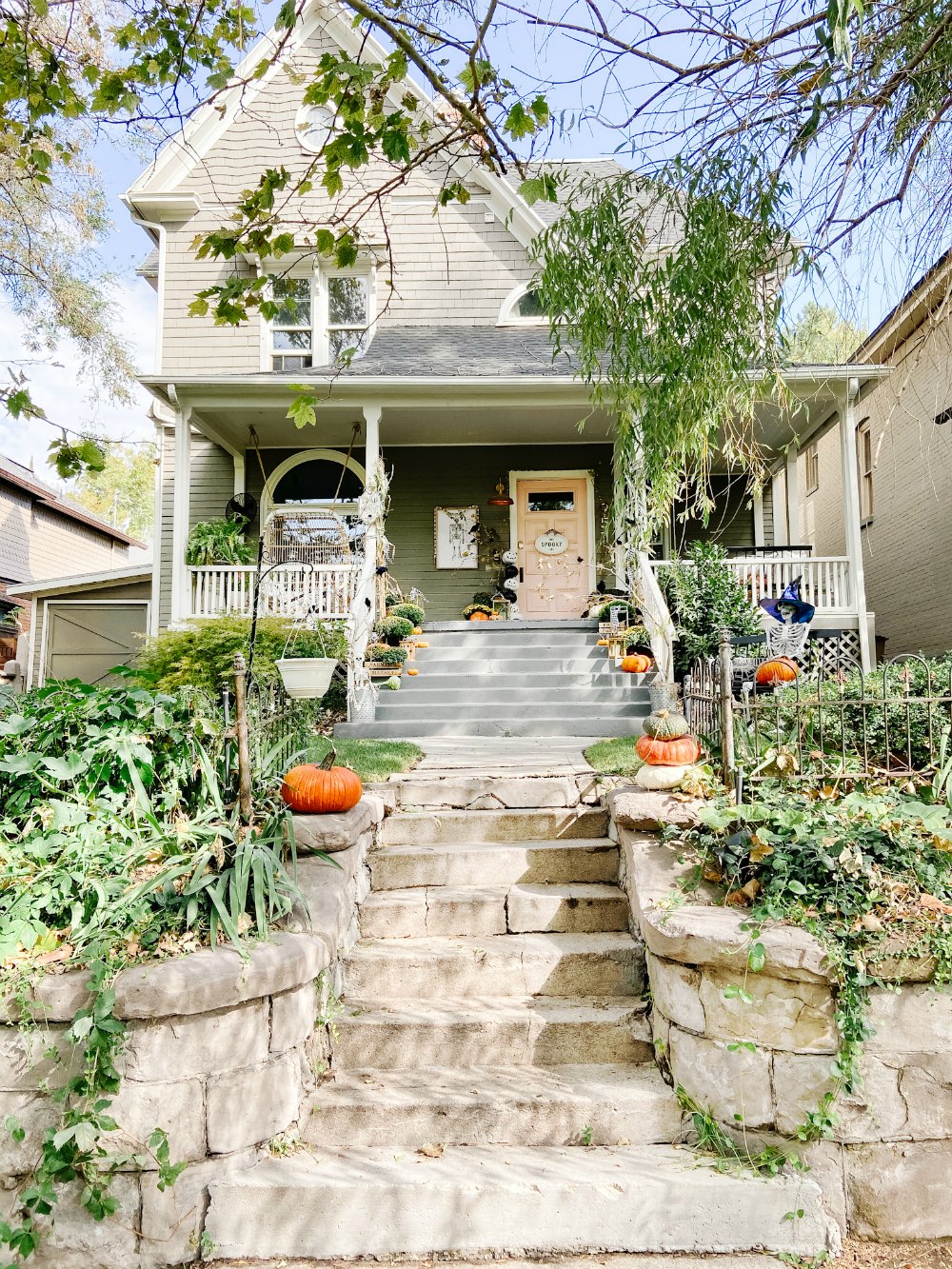 I don't love the scary element of Halloween as much as I love the cute aspects so I kept my spooky forest on the cute side. But you can definitely make your spooky forest creepier by adding more cobwebs, scary creatures and frightening ideas!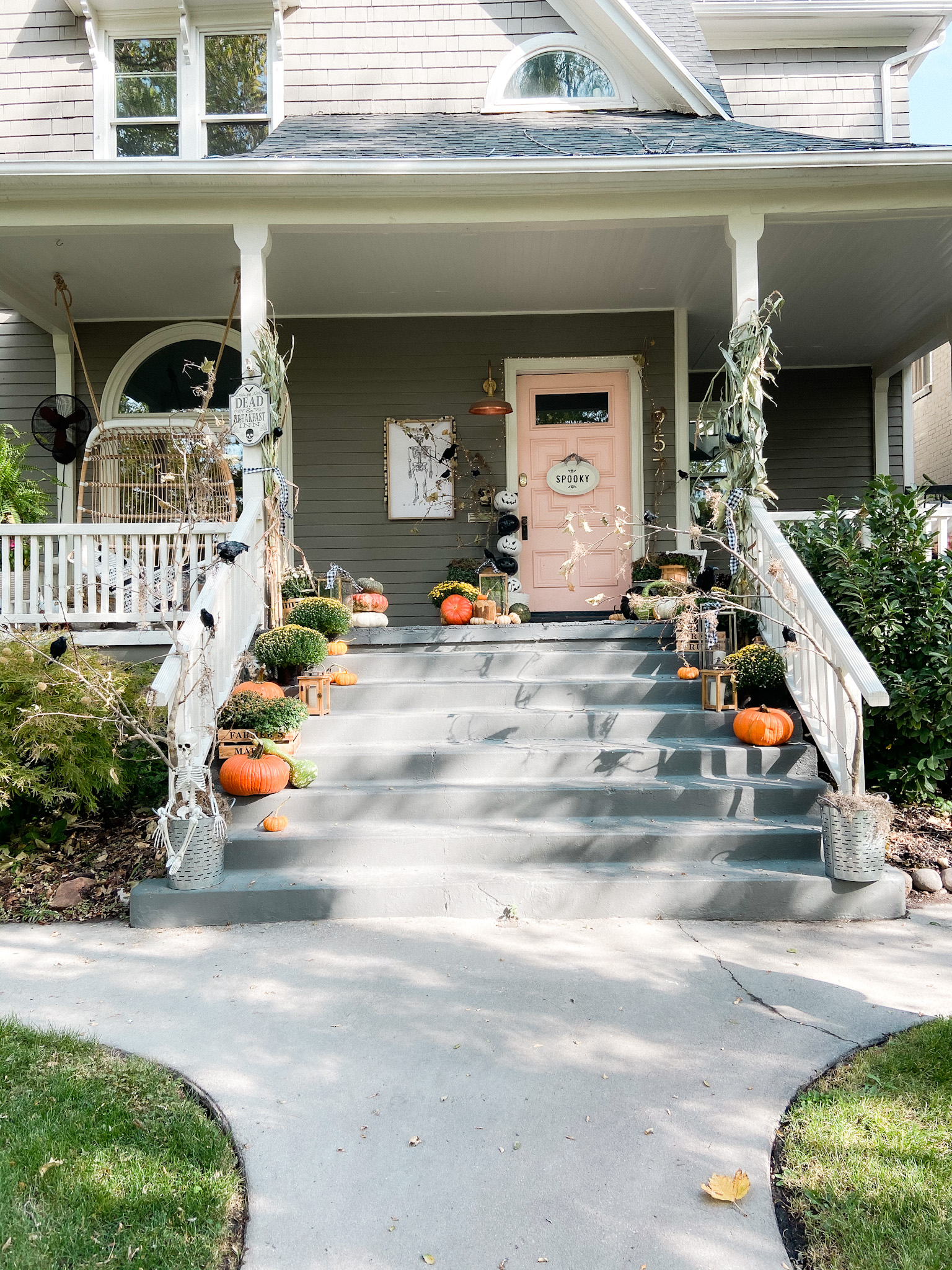 20 Halloween Porch Ideas
More Halloween Front Porch Decor Ideas






Pin Spooky Forest Halloween Porch for Later
Pin DIY Halloween spooky Forest Porch so you can easily find it later!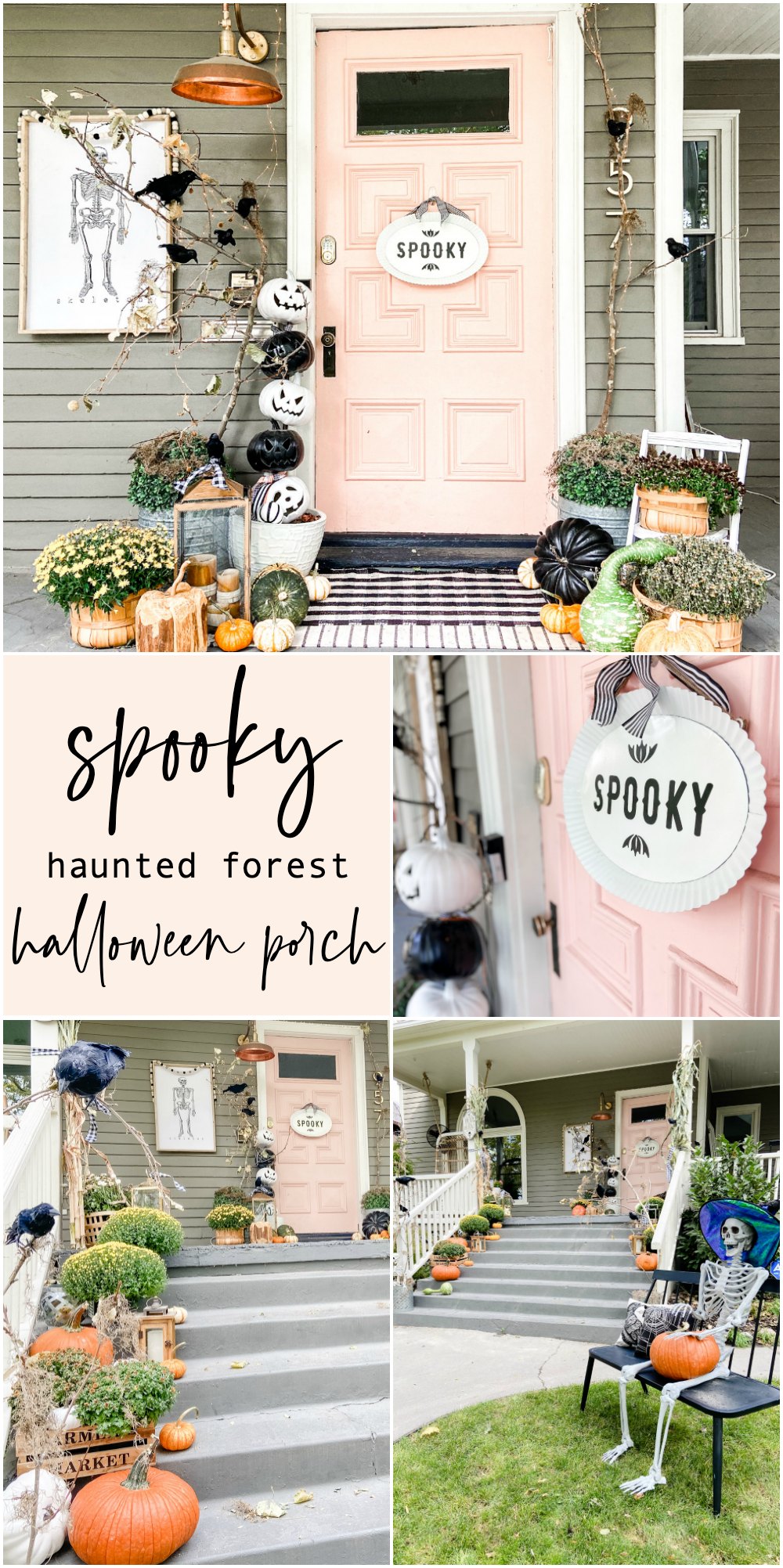 Tag me at @tatertotsandjello on Instagram and show me YOUR Halloween ideas. I would love to see them!
Have a SPOOKY day!
xoxo