I'm getting my Halloween decorations out this weekend. One of my favorite parts of decorating is my front porch at the #1905Cottage. I was looking over some of the ways I've decorated it in the past to get inspired. Here's what it looked like last year with my easy halloween BAT theme. I got out my chevron bat wreath and my Halloween countdown calendar (with bats!). And then I added some new elements!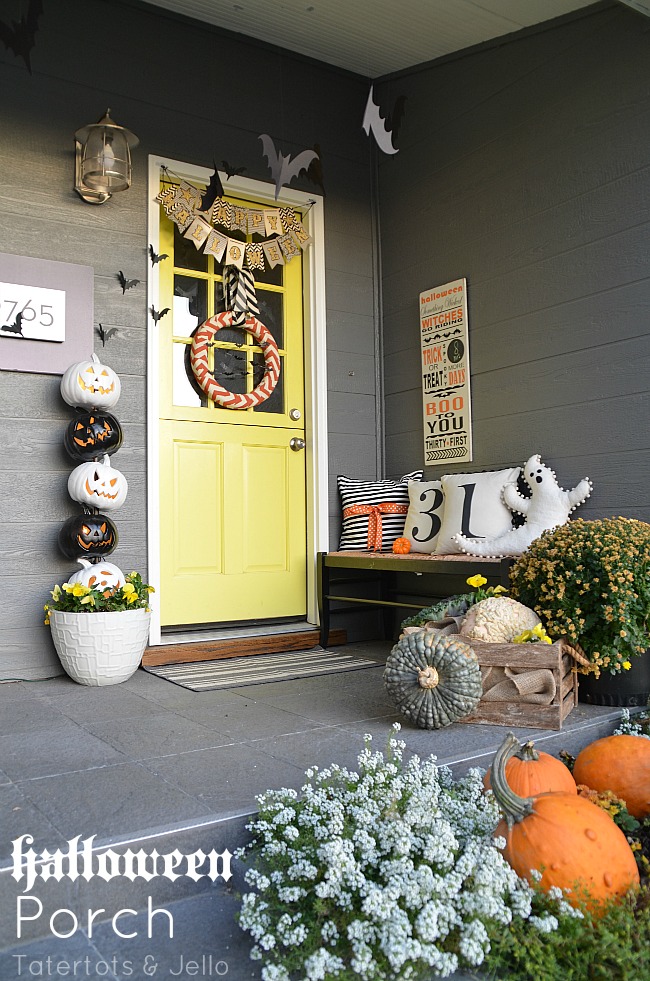 I used a mix of pumpkins, plants, decor, bats I cut out using my Cricut Explore, and more!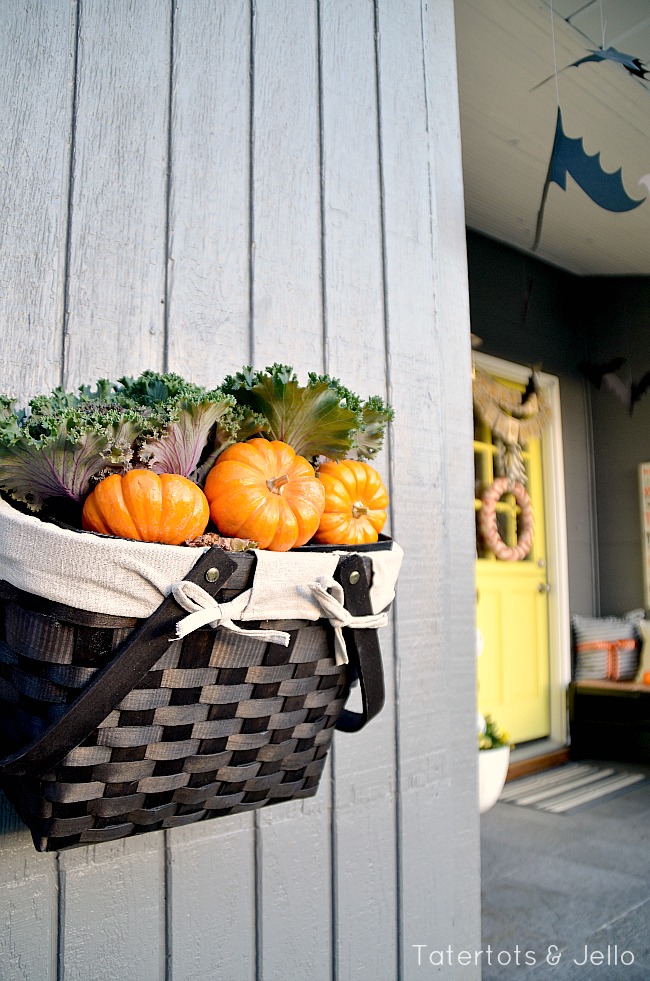 I hung this harvest planter. I found kale at the local home improvement store — after some searching — and just grabbed the mini pumpkins from the grocery store. Plus, you can eat the kale!
I added lights and a wreath to the window: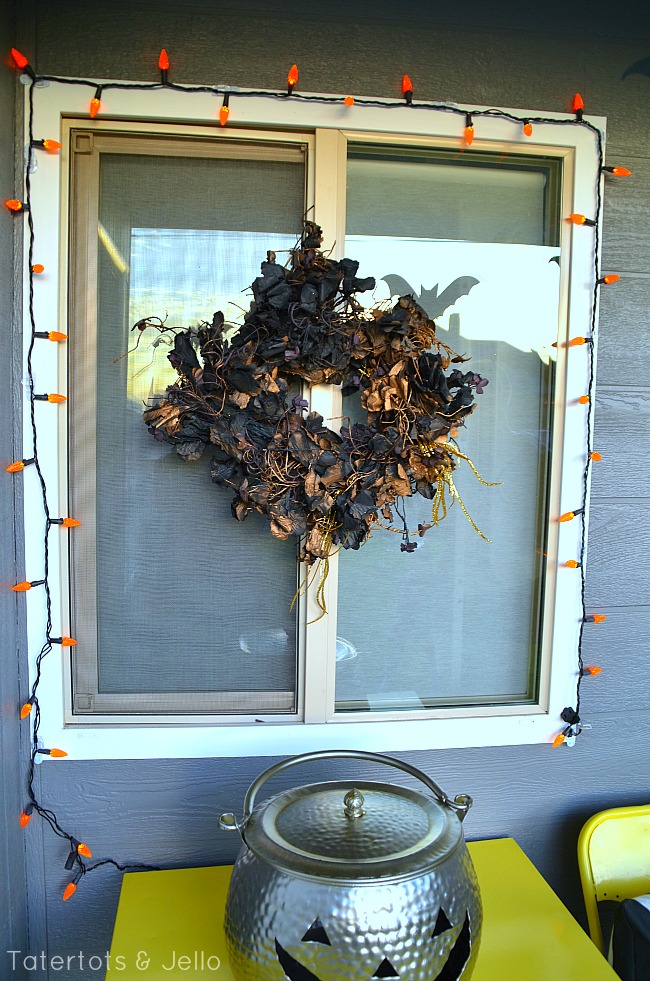 I love the funereal wreath — it's held up with a Clear Window Hook, and the orange lights are held fast with Command Outdoor Light Clips.
(You can easily make a similarly spooky wreath — just find one of your "expired" wreaths and spray paint it black — there's no "right" way to do it as long as you're happy with how it looks!) I also made the 3 and 1 pillows and have a tutorial if you want to make some for your home – Pottery Barn-inspired Number Pillows.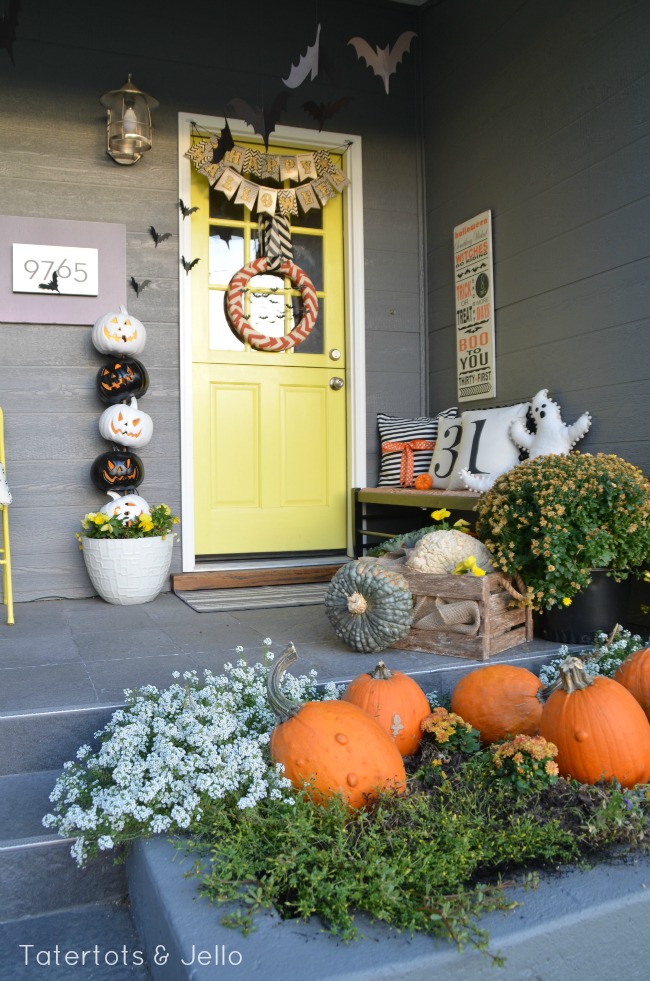 I thought adding the pumpkins to the planter area was fun. Kind of like creating a pumpkin patch right outside my front door!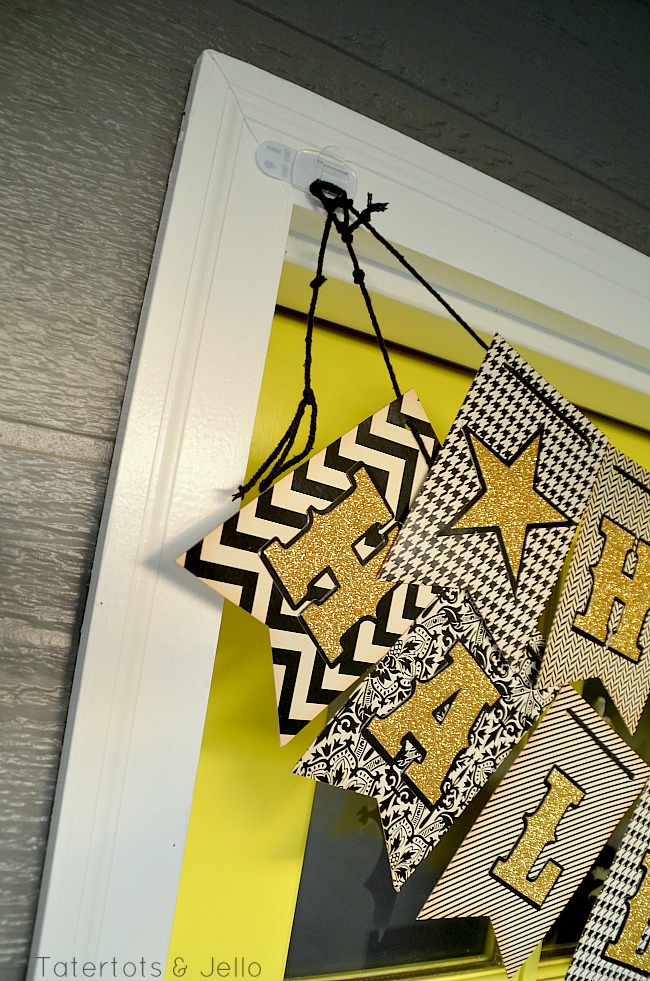 I used fishing line and a modified bat outline I cut from cardstock with my Cricut Explore! I stretched the bat image to look more like a bat in flight and make it look even spookier. If you don't have a craft cutting machine, I saw foam bats shapes at The Dollar Tree store this year. How easy is that??? I folded the bats in half and used glue dots to attach them to the outside of my house. I used a hold punch on either the top or bottom of the bats and attached them to the ceiling of my porch using small Command Strips .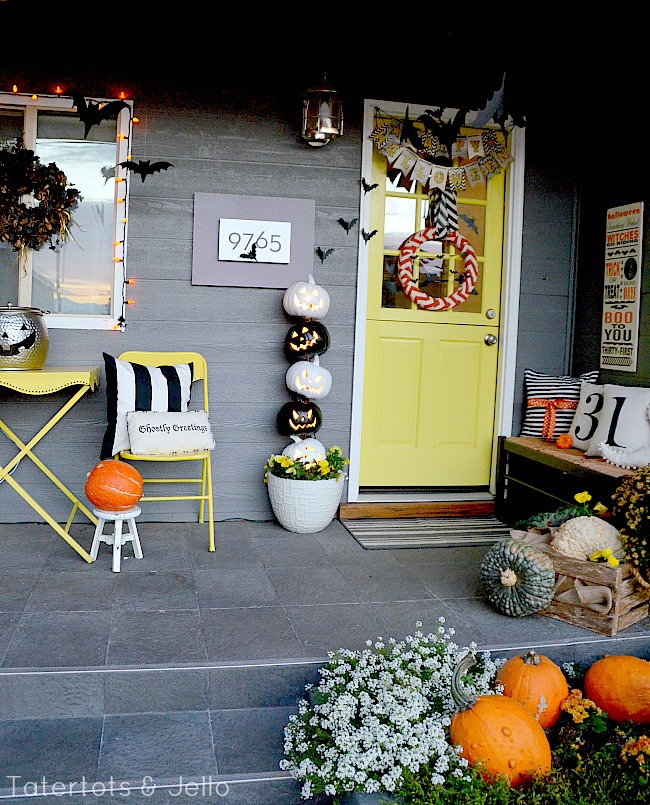 * * * * *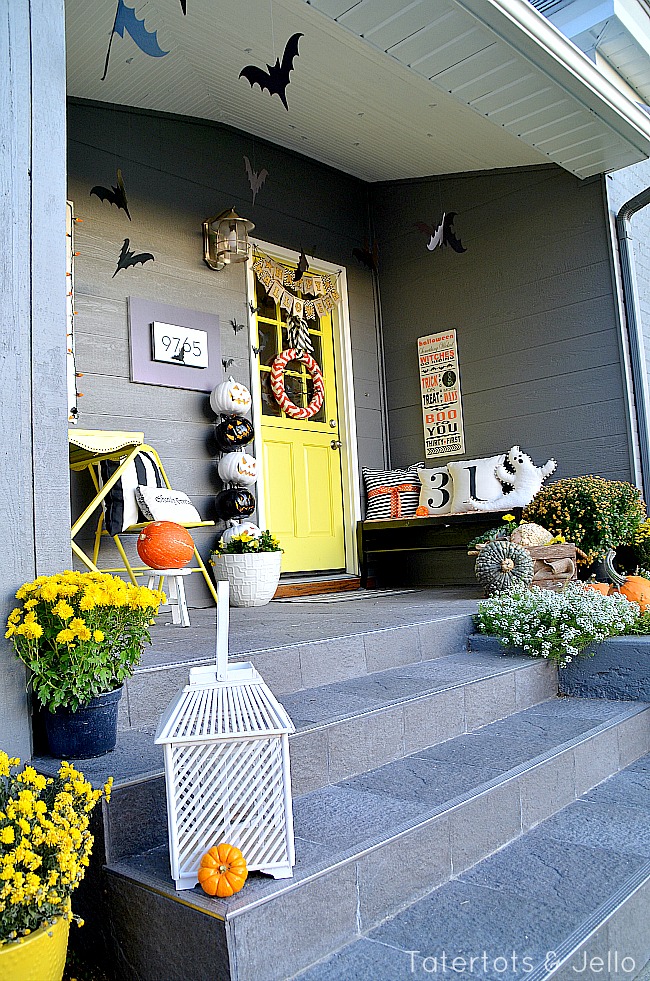 (I just love the 3-D effect of those bats!) For more on the pumpkin topiary project, visit my post .
Do YOU love to decorate for Halloween??
Share YOUR tips and links to pictures in the comments. I would love to see what YOU have made!
xoxo