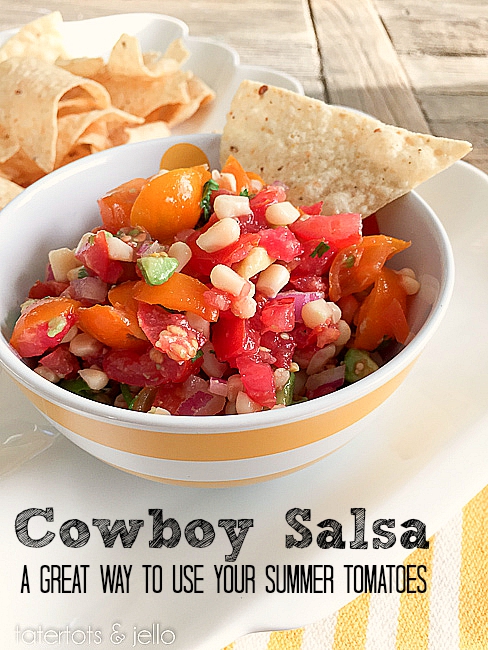 We moved into the #1905Cottage over the summer. Eventually I want to build garden boxes for a square foot garden, but this summer since I didn't have time for that project, I planted tomatoes in the front planter area at the front of the cottage. And now all of the tomatoes are getting ripe. I love fresh tomatoes.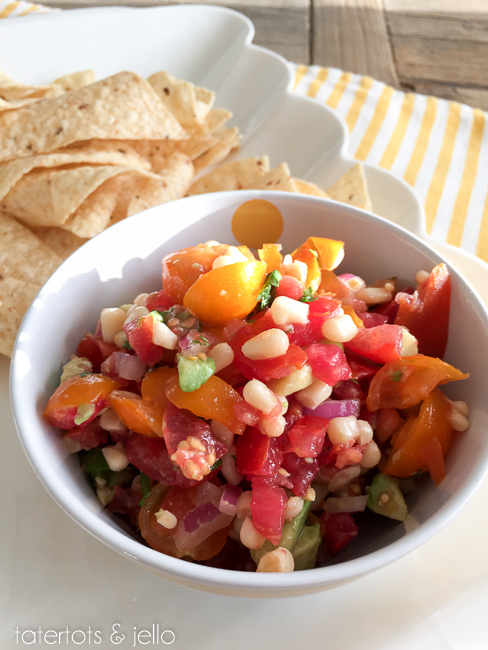 I also love fresh salsa! So if you are like me and have some end-of-the summer tomatoes coming on, you might want to make some Cowboy Salsa for your family and friends!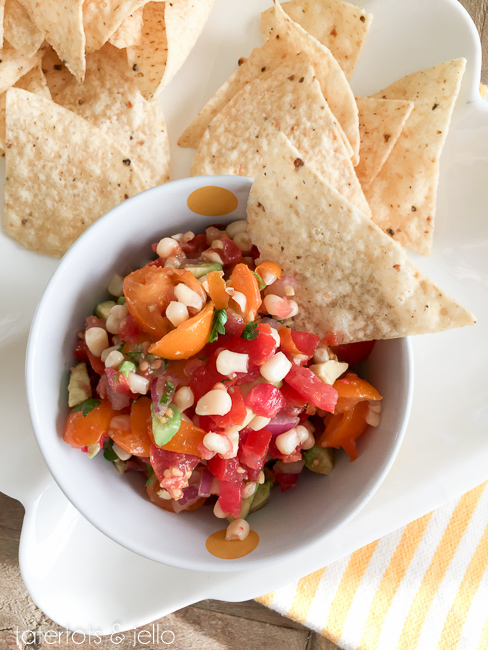 Here's the easy recipe:
Cowboy Salsa Recipe!
Recipe Type: Salsa
Cuisine: Salsa
Author:
Prep time:
Total time:
Make Cowboy Salsa. An easy way to use your summer tomatoes. There are so many different variations too. Your family will love it!
Ingredients
4-5 tomatoes
1 can shoepeg corn, drained (very sweet)
2-3 avacados
3-4 Limes (add the juice)
1/2 bunch of cilantro
1 medium red onion
salt and pepper to taste
Instructions
Cut up all ingredients except the lime into chunks. Add the lime juice and mix together.
Serve with tortilla chips.
**Variation – add a can of black olives or black beans
NOTE – "Shoe Peg Corn" can be hard to find but in utah, Walmart and Smiths have it in their canned corn section. Also if the salsa is a bit bitter, add a sprinkle of sugar over the top and mix it in.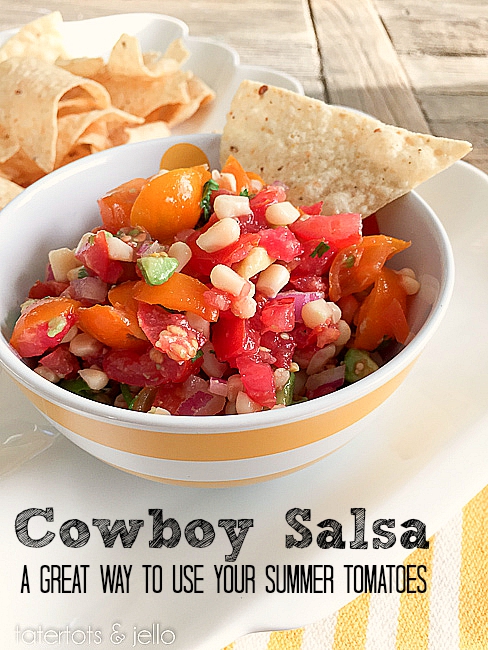 Enjoy!
Have a tasty day!
xoxo