Halloween Cauldron Mini Cakes with Candy Inside! These tiny cakes are perfect for Halloween parties this year and kids will love biting inside to find a candy surprise.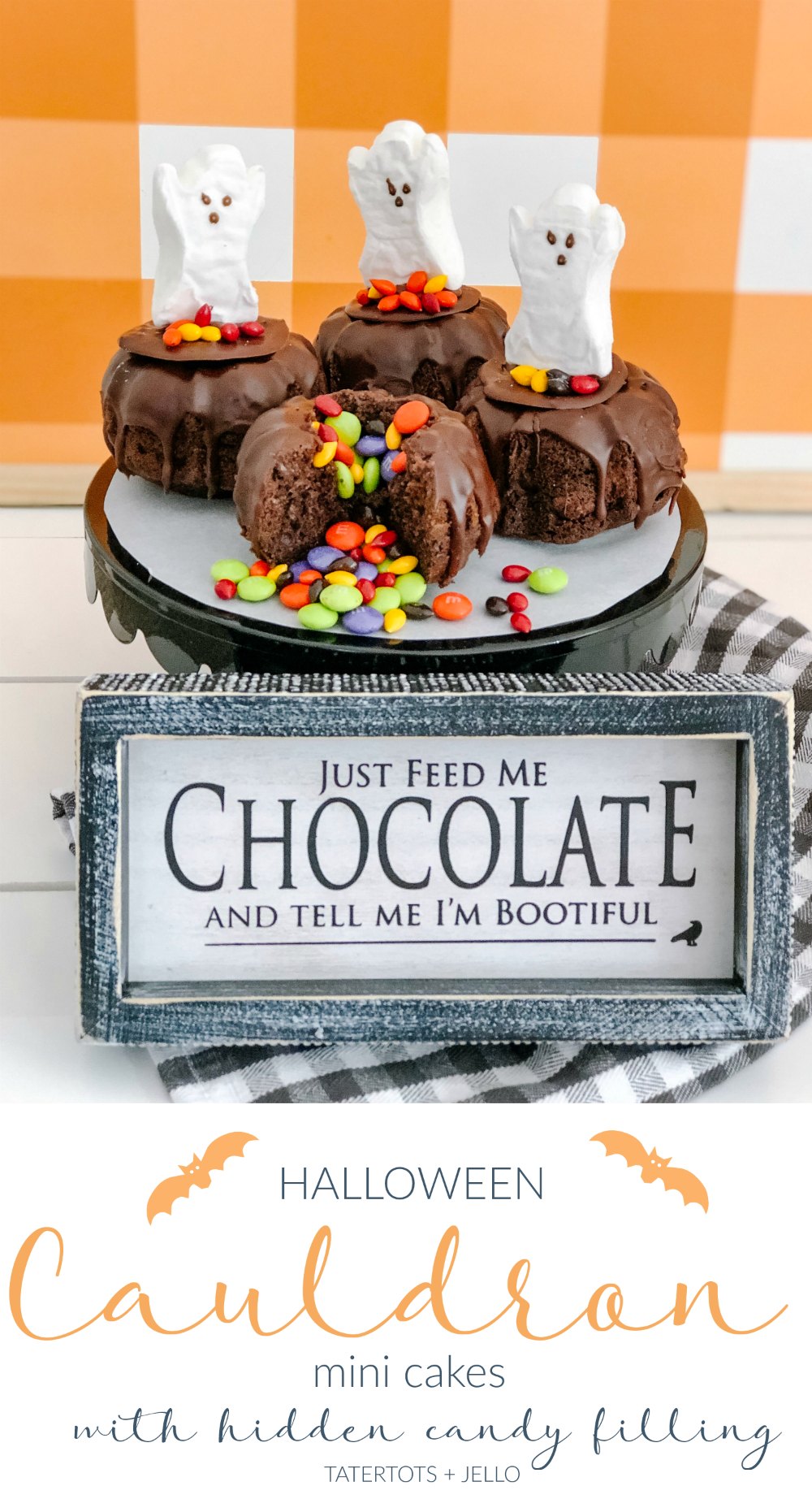 Halloween Cauldron Mini Cakes with Hidden Candy Filling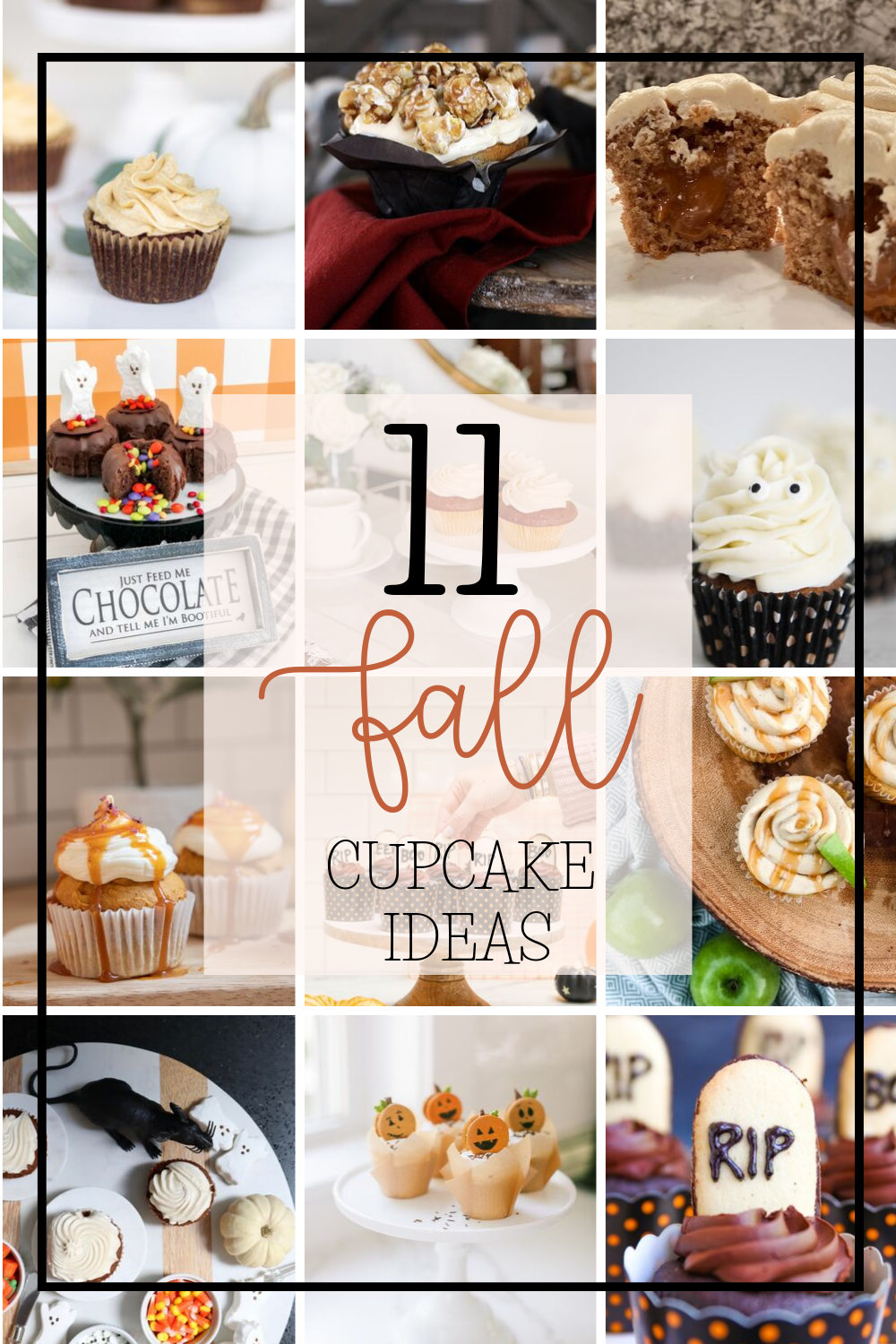 11 Fall Cupcakes
I am joining some super talented friends to share our favorite Fall cupcakes. Just scroll down to the bottom of the post to see their fall cupcakes and click over to grab the recipes. Be sure to pin them all for later!
Halloween Cauldron Cake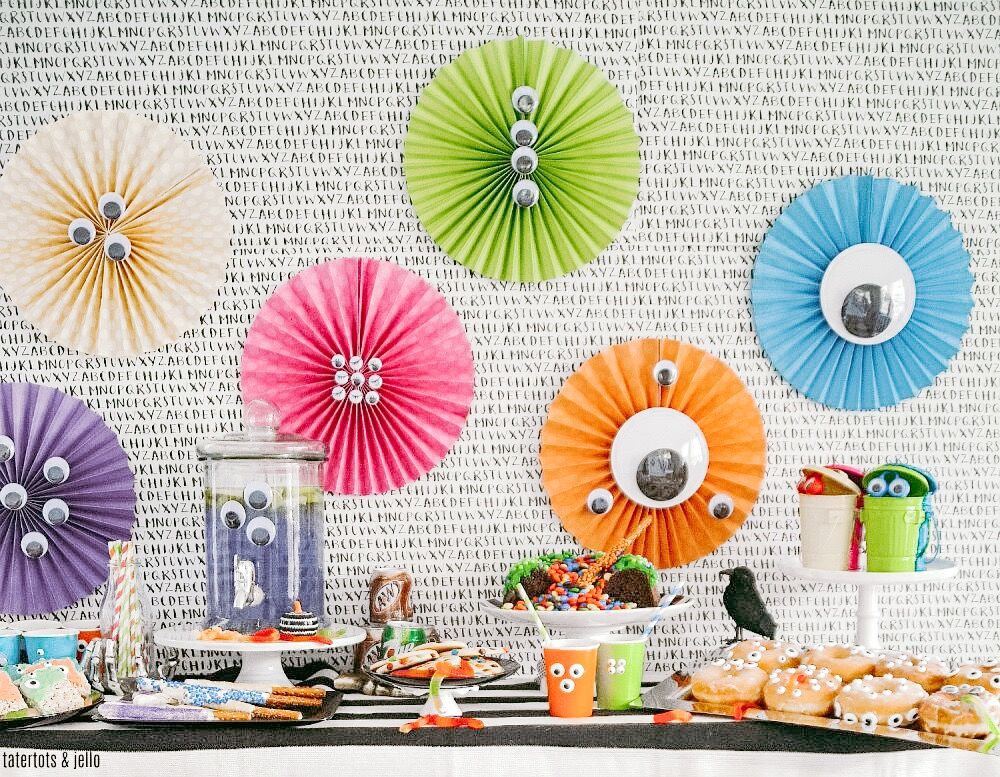 A couple of years ago I threw a really fun and colorful Halloween monster party. The highlight treat of the party was a giant cauldron cake that I created with a secret candy filling inside. It was so good. The kids loved slicing into it and finding candy. I thought it would be fun to create individual mini versions of that cake this year.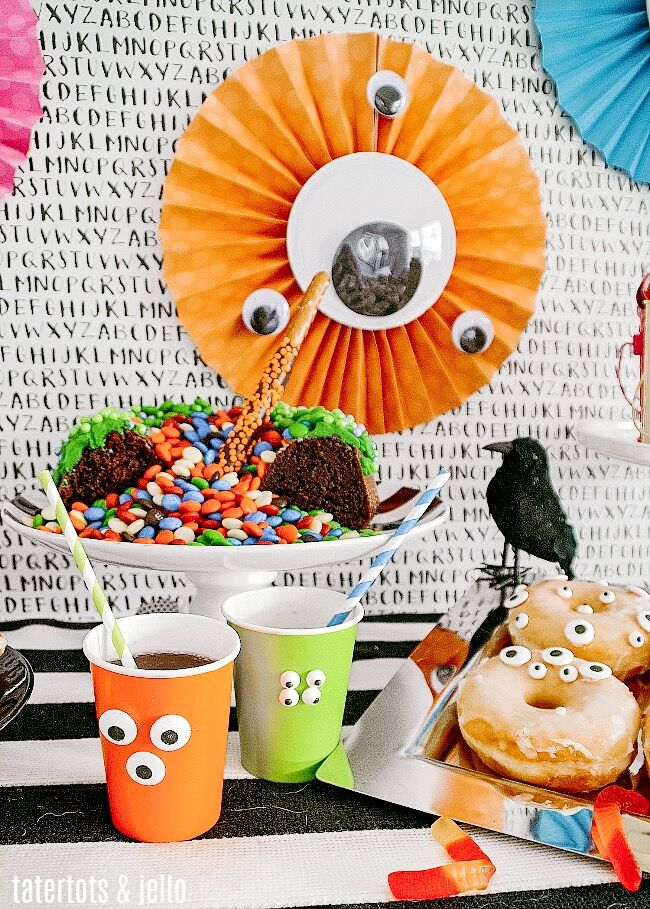 Bundt Cake Mold
(affiliate link)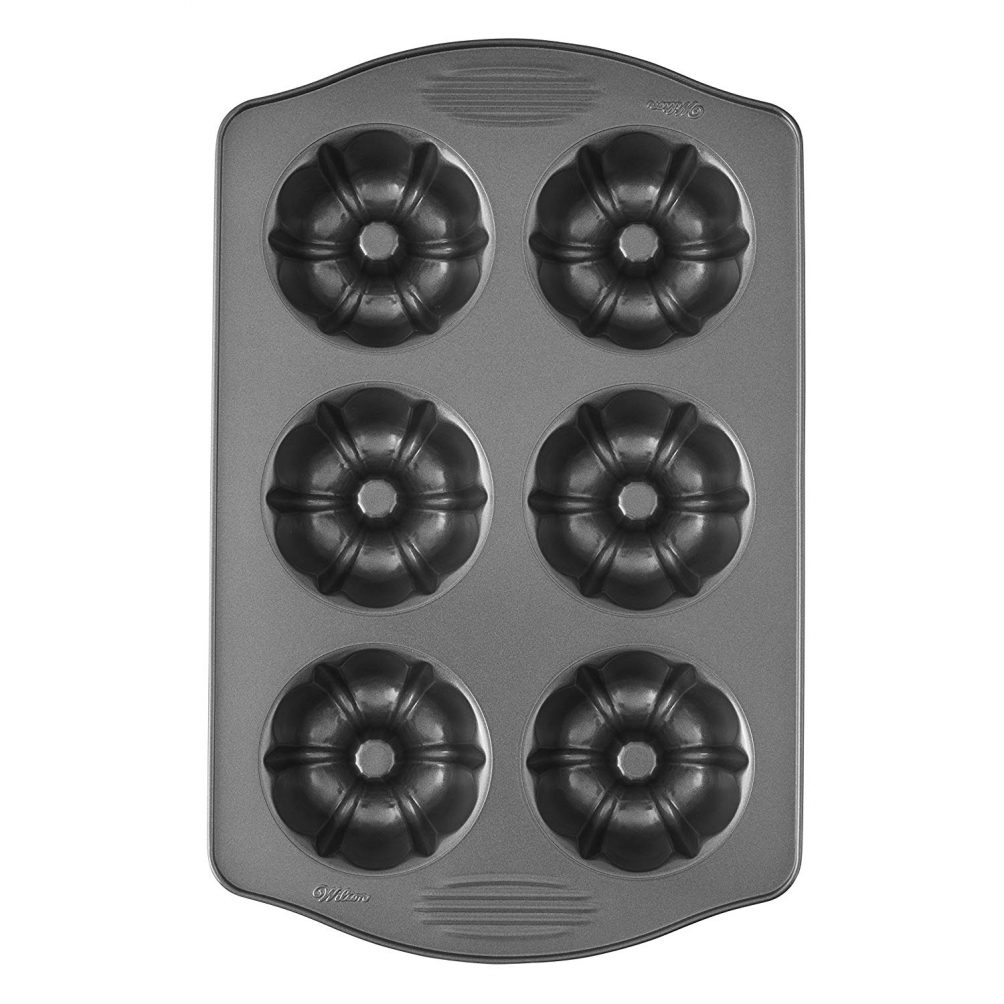 To make the mini bundt cakes all you need is a bunt pan and cake mix. Just mix the cake mix up and pour it into the molds. Then drizzle warm frosting over the top of the cakes once they are done.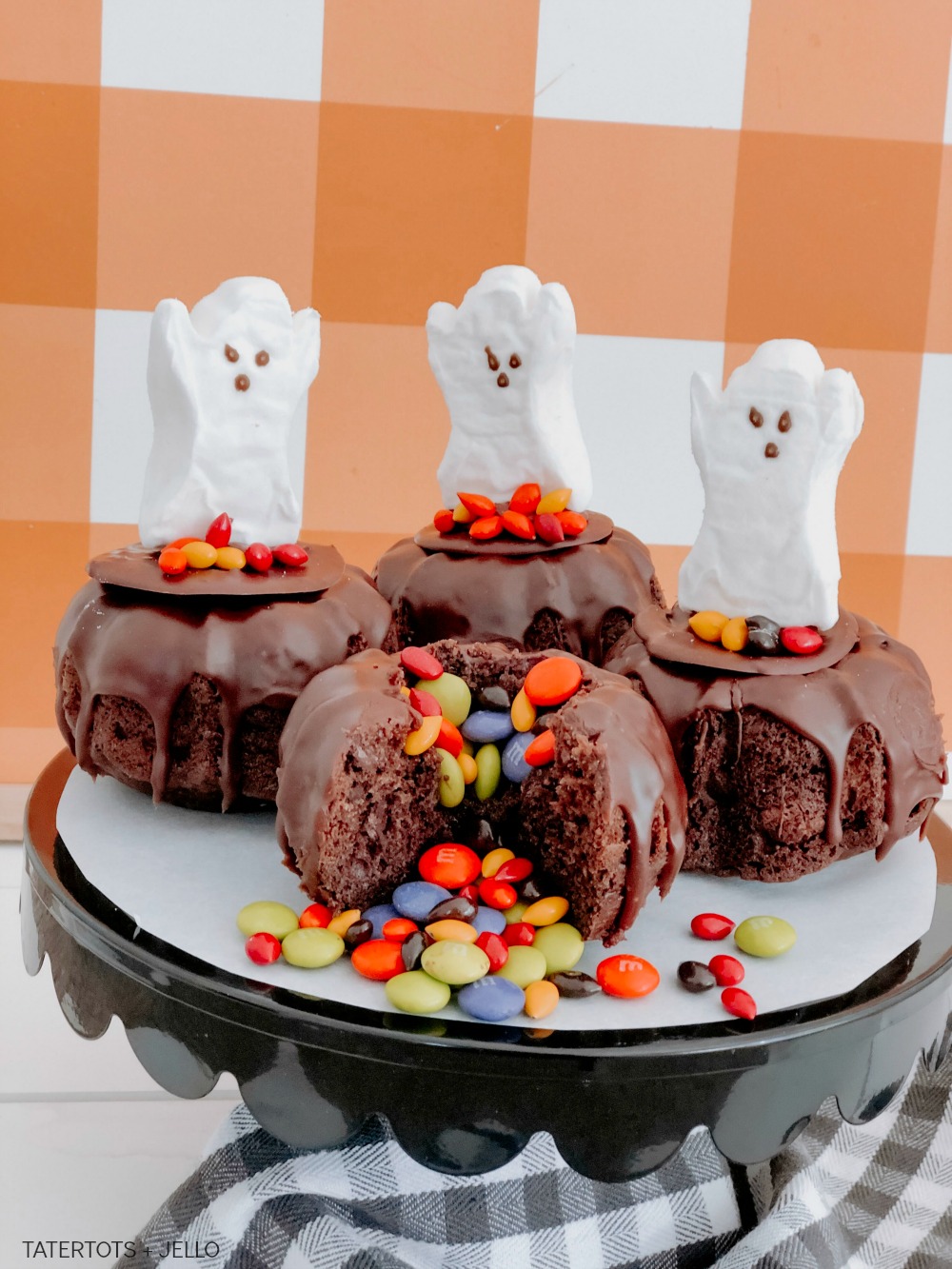 Store Bought Cake Hack
TO make things even easier you can grab store-bought mini bundt cakes and do a quick hack to make them seem homemade. It's so easy!
Make Cauldron Cake Tops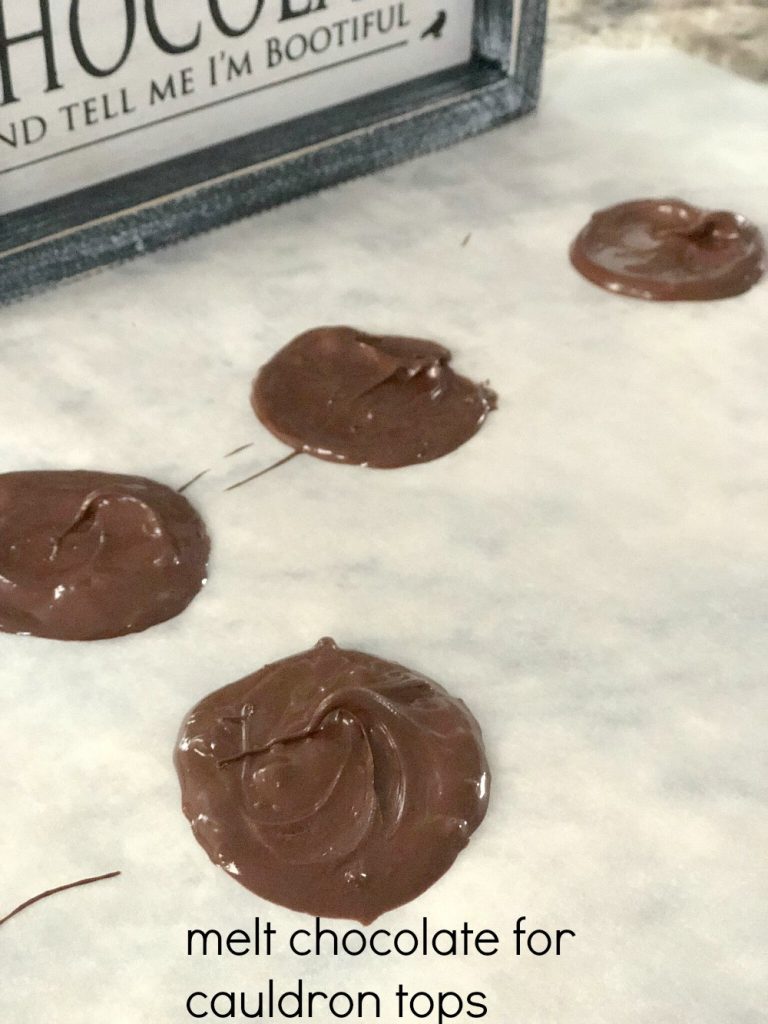 To hide the candy inside the cakes you simply make a chocolate top. Put chocolate chips in a bowl, microwave it on low heat and stir until the chocolate melts. Then Spread a circle of the melted chocolate on parchment paper and let the chocolate cool. Peel the chocolate circles off and you have cake tops!
Enlarge the Bundt Cake Holes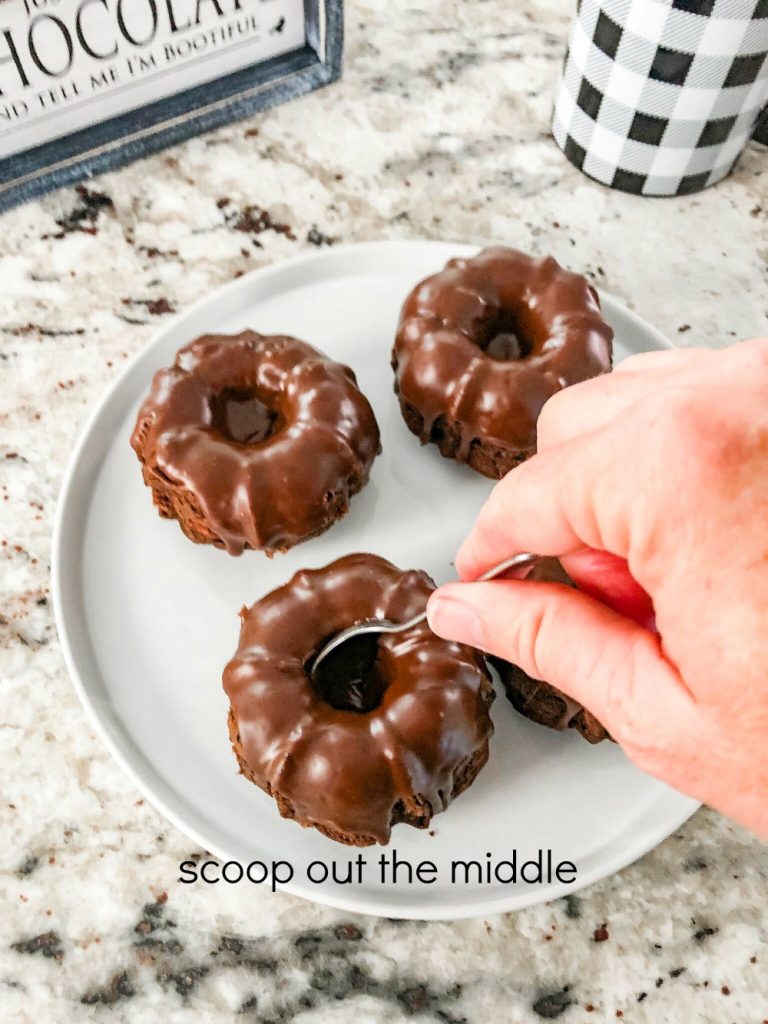 Take a spoon and scoop out the middle of the bundt cakes. Then fill the openings with whatever candy you want!
Add a Peep Ghost to the Top of the Cake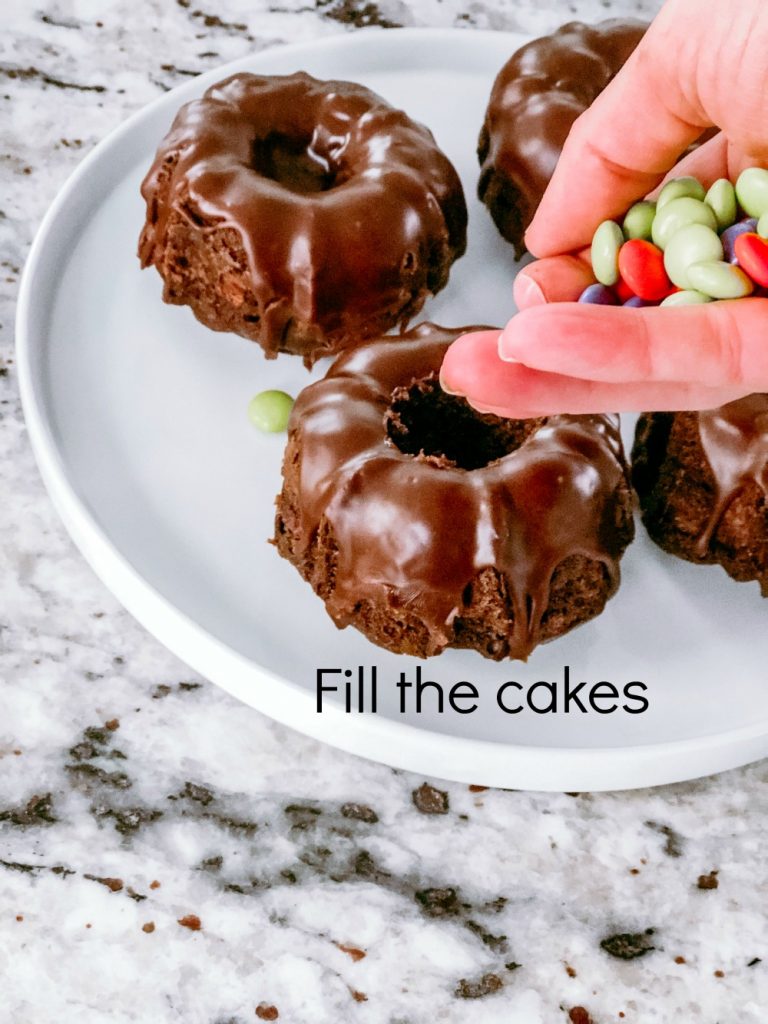 Once the chocolate top is on top of each of the cakes, add a dab of melted chocolate and place a ghost peep on top of each mini cauldron cupcake! It's that easy!
Personal the Candy to Each Guest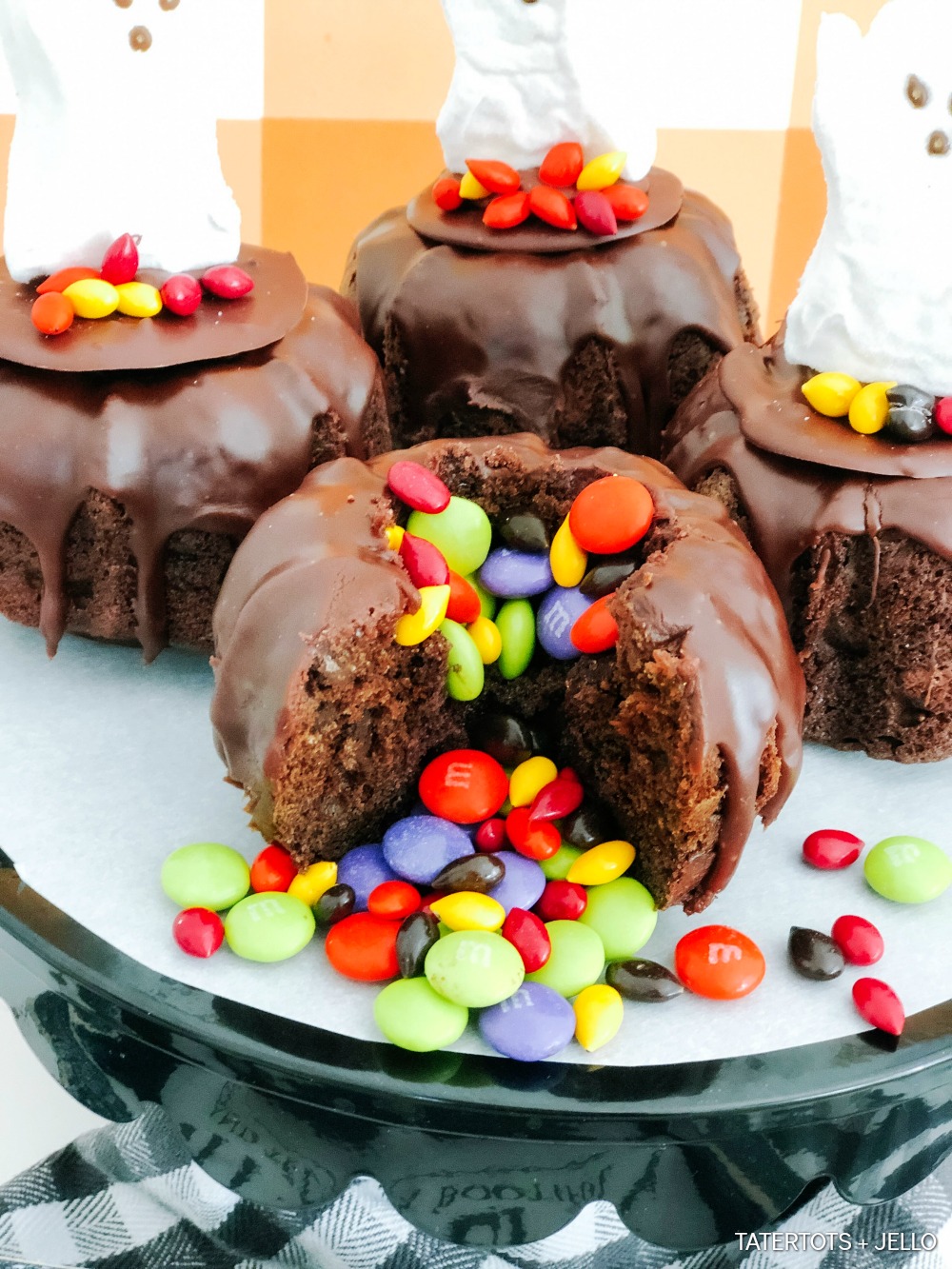 You can also personalize the candy inside each cauldron cupcake. Each guest will be so surprised to see their favorite treats inside!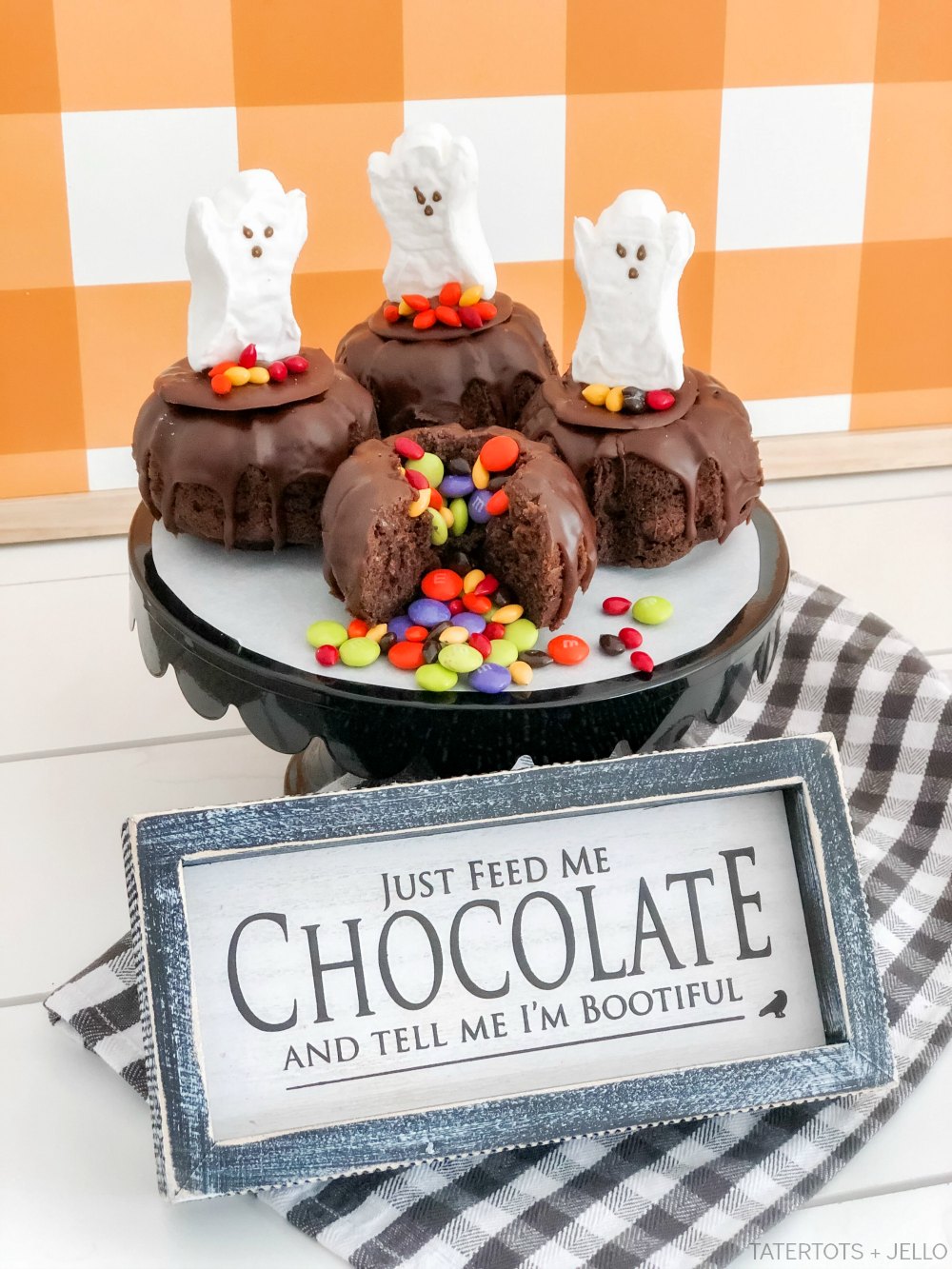 11 Fall Cupcake Ideas
Fall and Halloween Cupcake Ideas

 Today I'm joining some of my favorite bloggers in this fun fall themed blog hop. Click the links below to visit more fun fall and Halloween cupcake ideas!   
Aren't all of those ideas so fun??? I can't wait to make them this fall. Be sure to pin them so you can make them too!
Pin Halloween Caludron Mini Cakes for Later!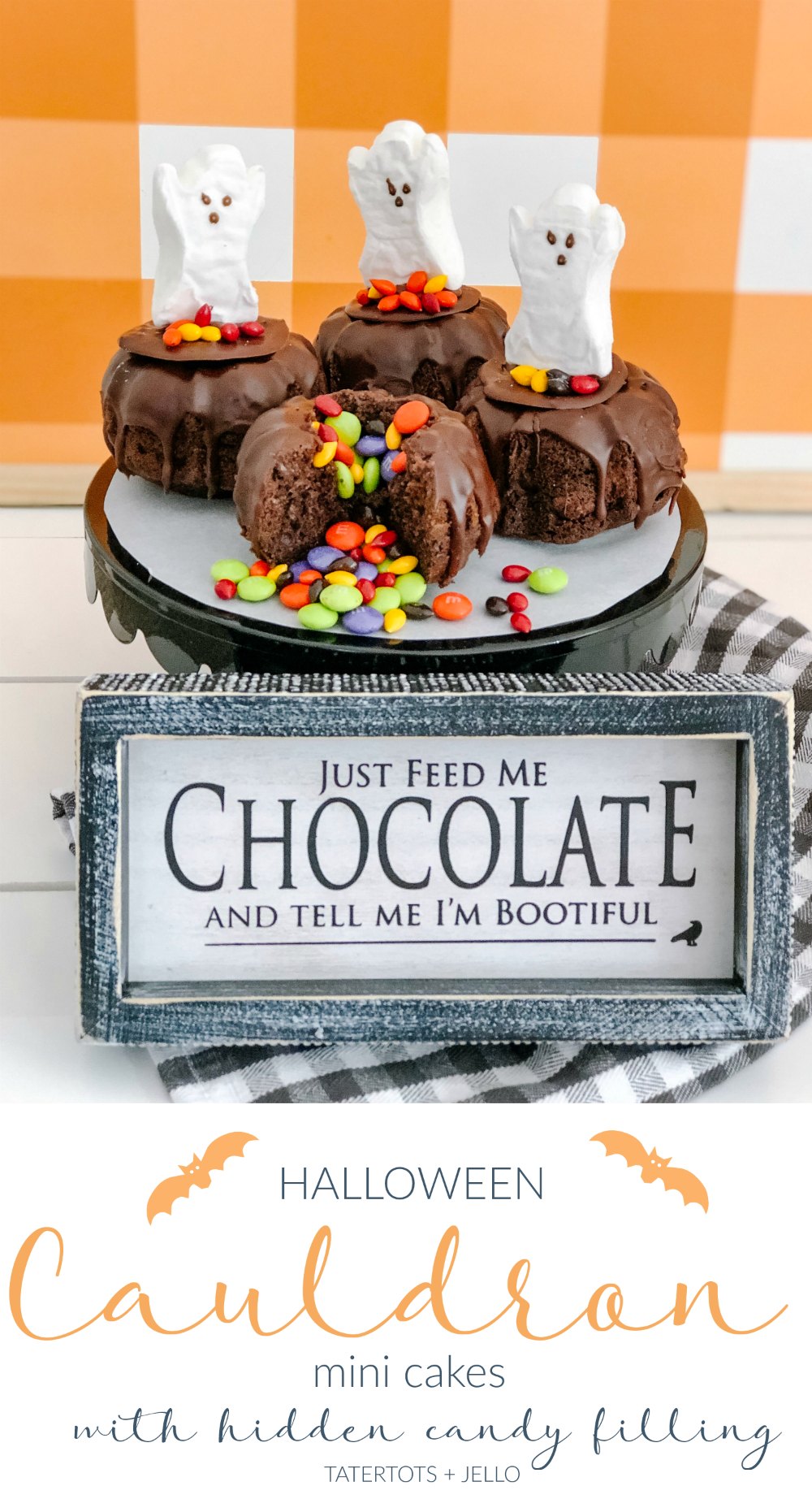 Have a Delicious Day!
xoxo