5-Minute handmade gift tags with Stitched Edges! Create adorable handmade tags in minutes with This is Family scrapbook line tags, embellishments and sew the edges for a special touch.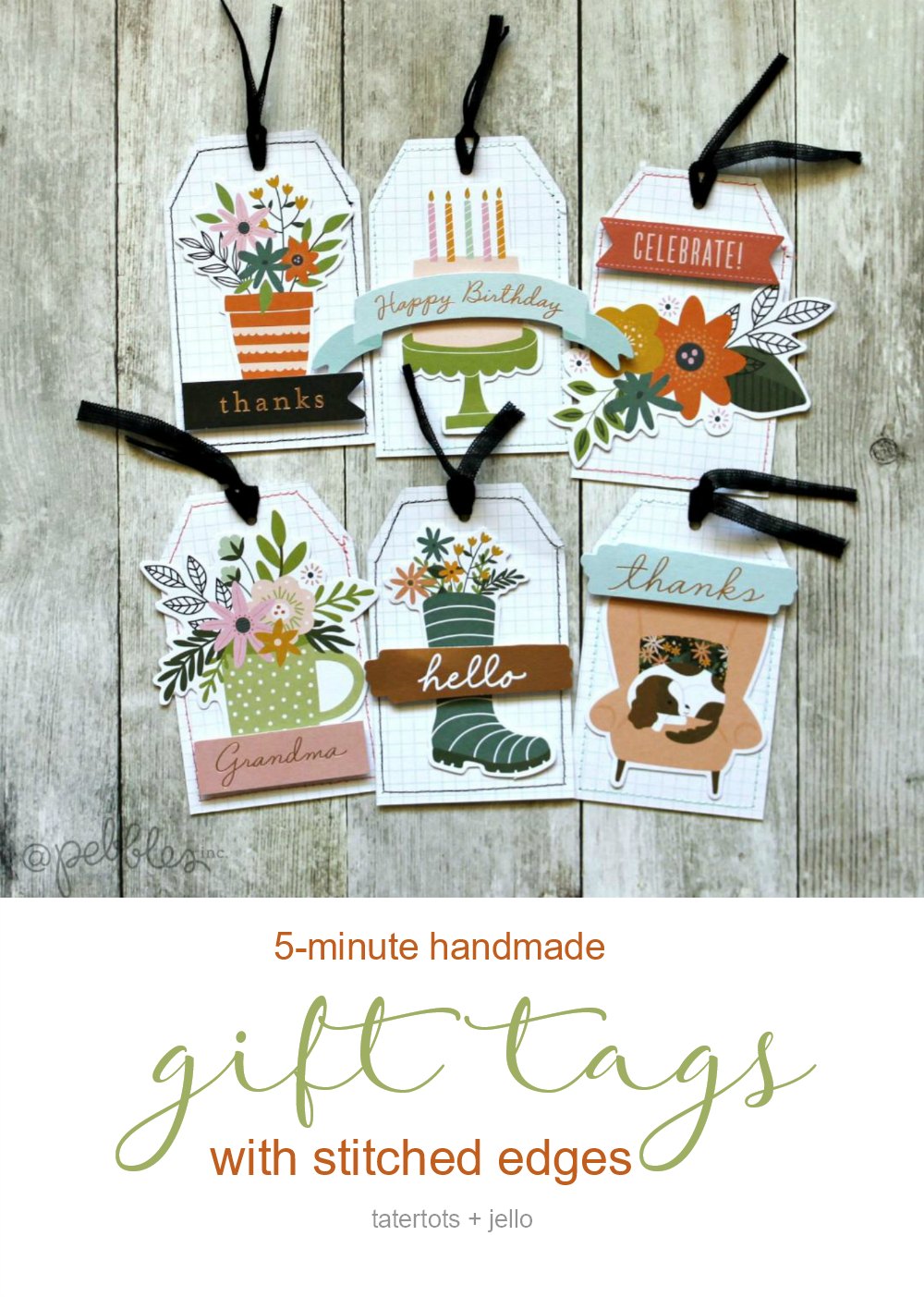 Hey everyone, Michelle Gallant here again with another guest post for Jen. If you haven't had the chance to pick up the new This Is Family collection yet make sure to put it on your to do list!
5-Minute Handmade Gift Tags with Stitched Edges

This is Family Paper Line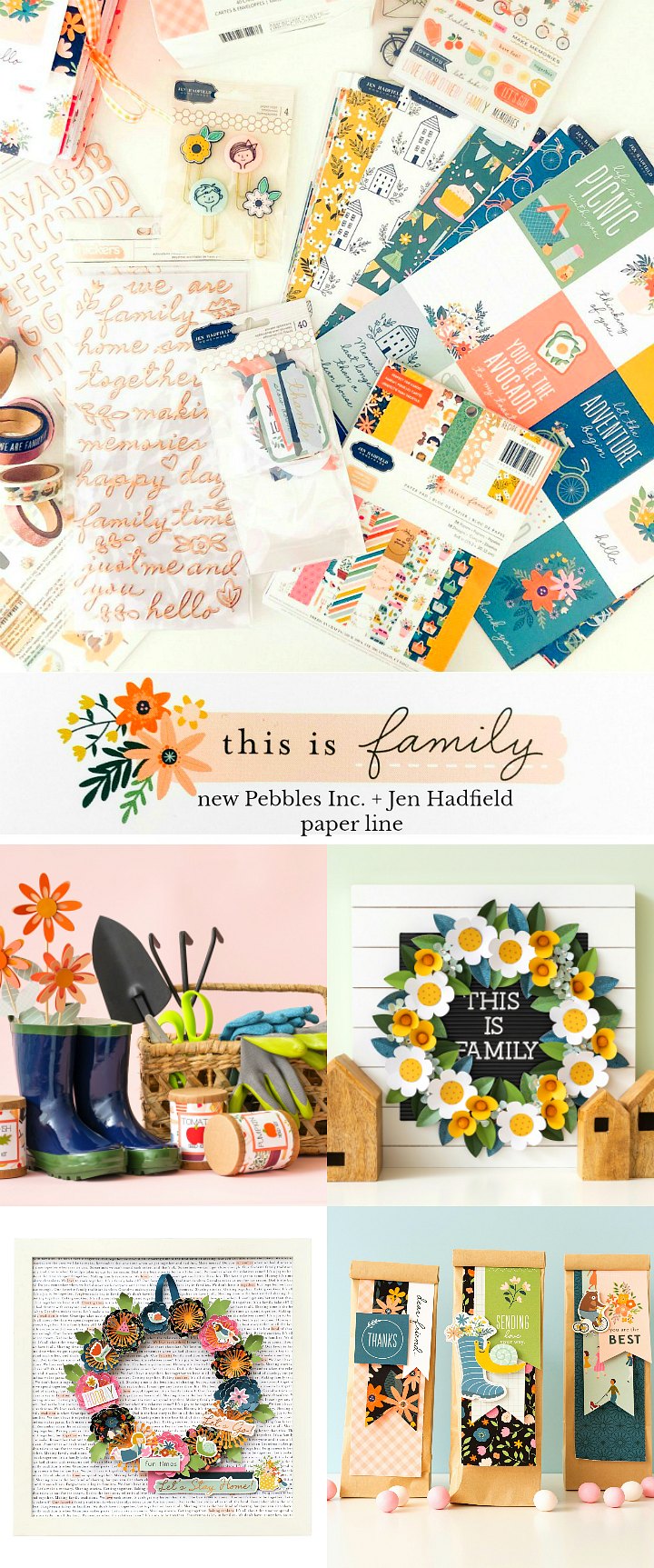 You can find the new This Is Family line at JoAnn Stores!
The new Pebbles This is Family line is absolutely fabulous. The color combinations are just stunning! For my project I made some quick and easy tags. These tags can be used as they are or they can easily be added to cards, layouts or gifts!
Handmade Tags Are Special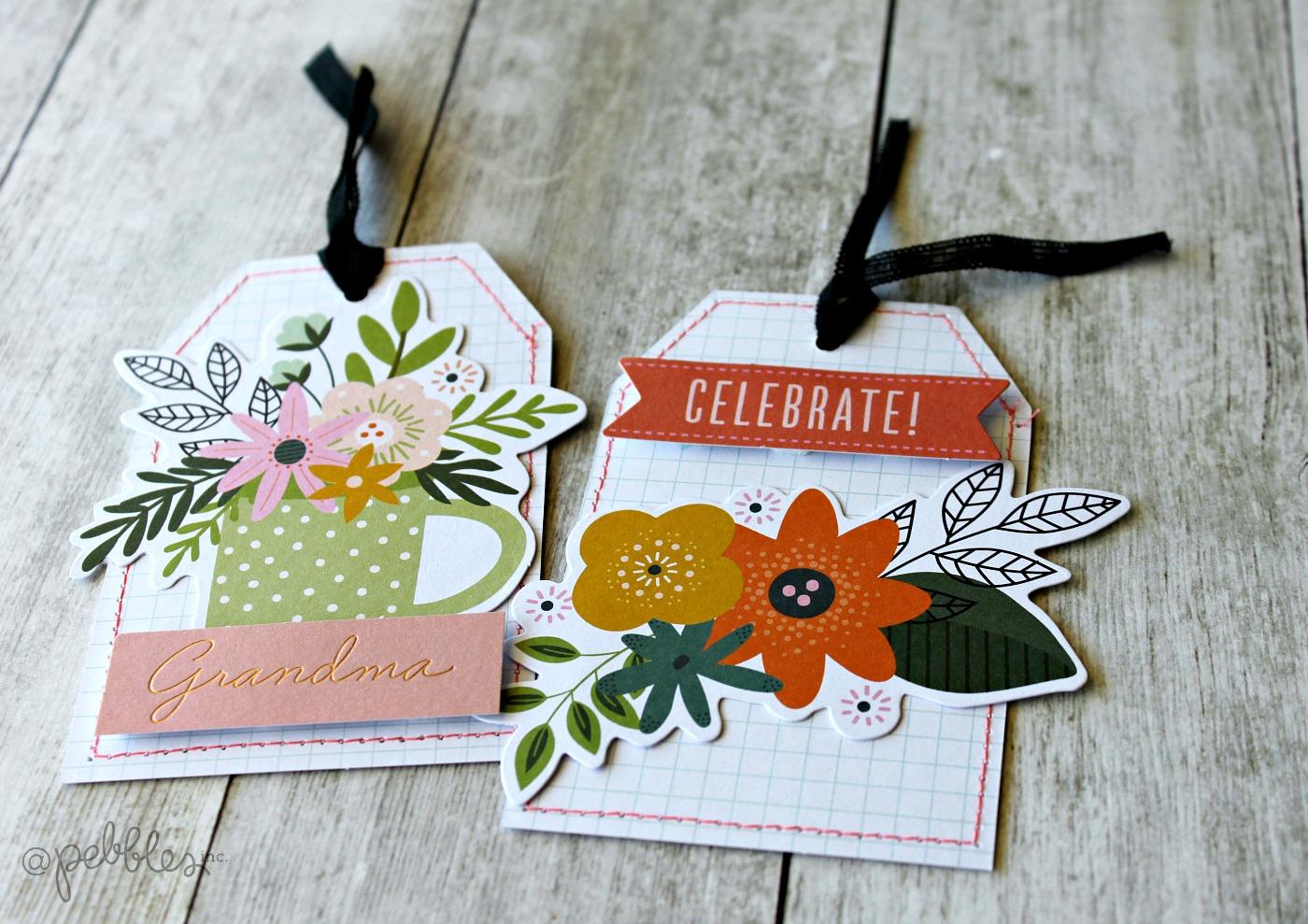 I wanted to create something simple to show that not all projects need to be difficult to make. Even new scrapbookers can easily make these!
Pre-Made Tag Shapes Make it Easy
I started them off by using the tags in the tag pack. I just flipped them and used the back for a more neutral background.
Sew the Tag Edges with Your Sewing Machine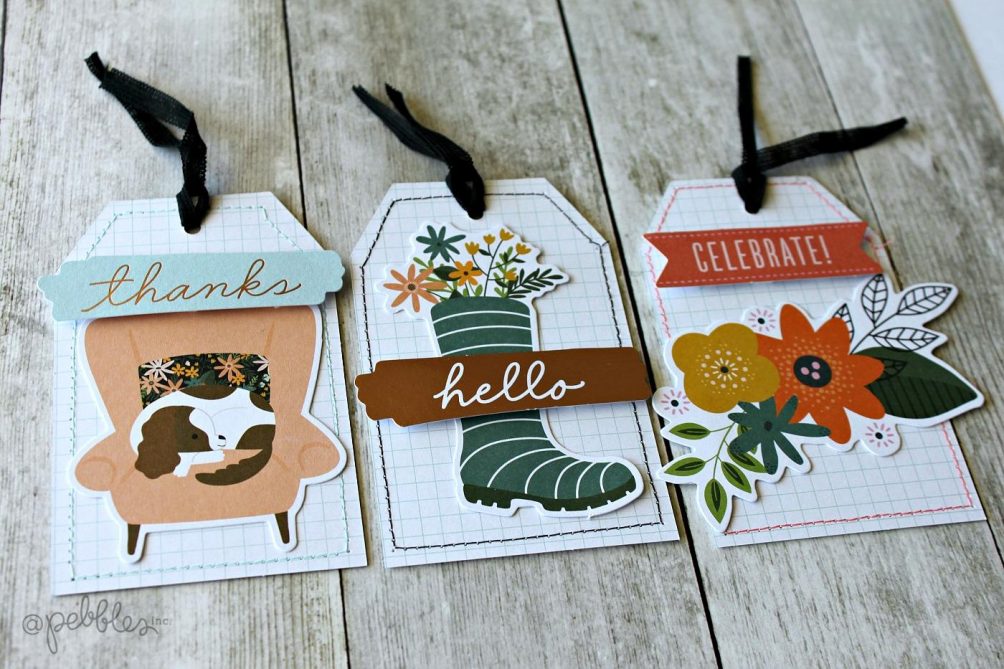 I then ran the tags through my sewing machine. I used 3 different thread colors that matched the die cuts.
Customize the Tags with Ephemera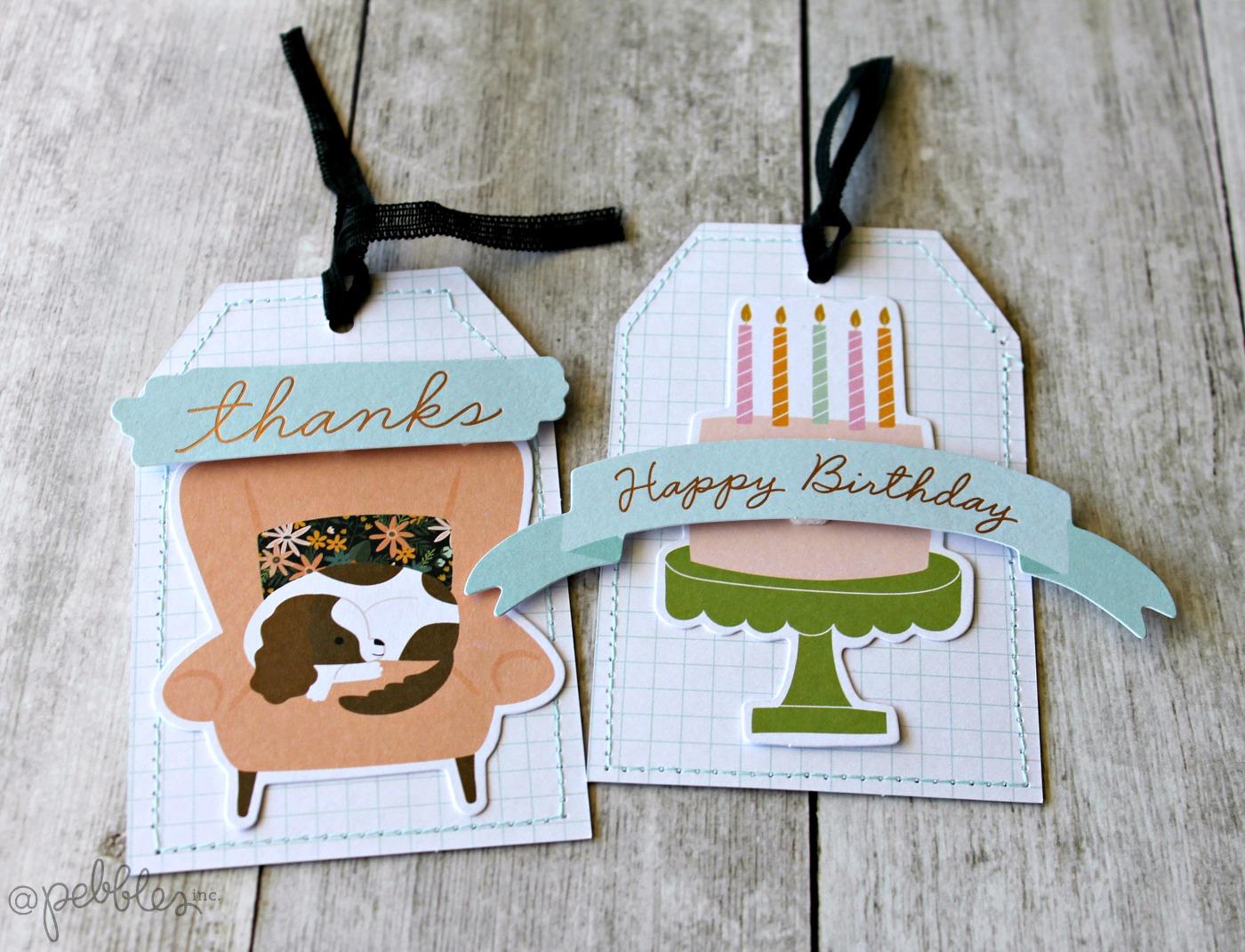 Then I added a few pieces of ephemera, popped up the greeting and added ribbon.
Give Handmade Tags as a Gift
They would even be cute as a little gift set. Who wouldn't love being gifted some beautiful handmade gift tags to use?
Aren't quick and easy projects the best?
Thanks for stopping by!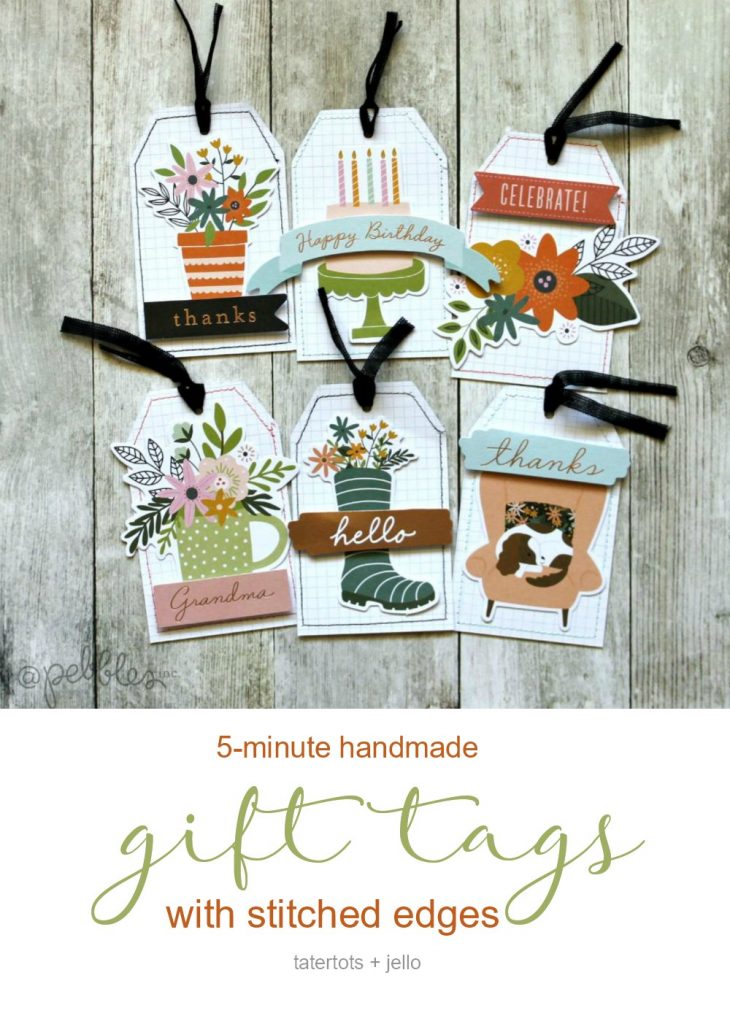 Supplies used:
Pebbles – This Is Family Collection – Embellishments – Tag Pad
Pebbles – This Is Family Collection – Embellishments
Icon Ephemera Pebbles –
This Is Family Collection – Embellishments –
Phrase Ephemera with Foil Accents
Thanks Michelle! I love those tags. And the stitched edges really make them special!
Here are a few other projects that Michelle has made on Scraps & Pixels that I love!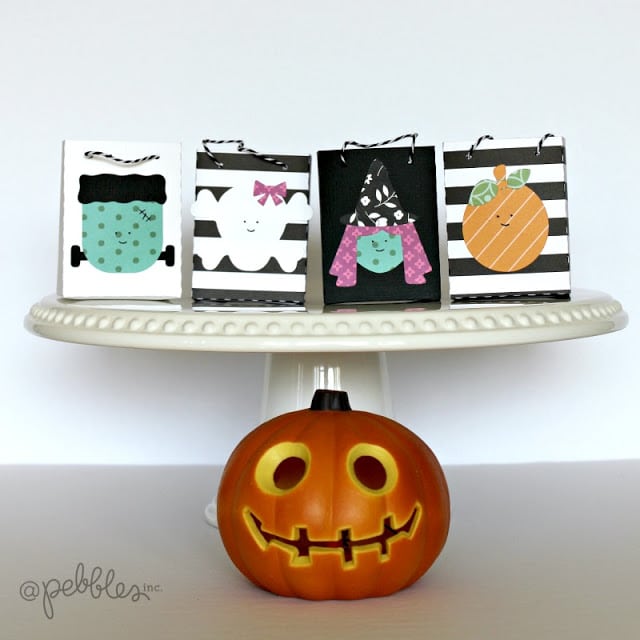 Aren't these Halloween treat bags adorable! I love those faces. They would be perfect to give out at a Halloween party!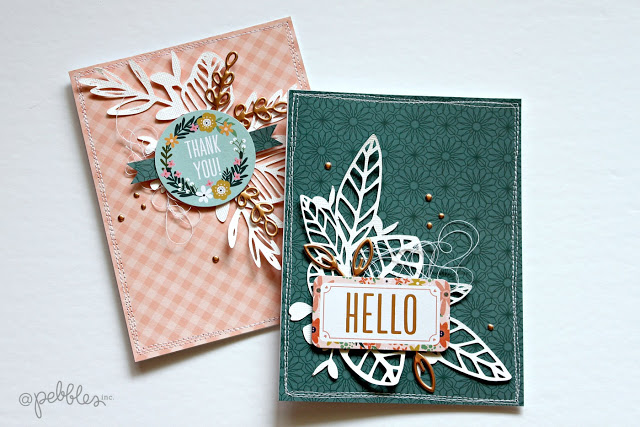 A handmade card is something that is special. You can make one in minutes and brighten someone's day!
Have a Creative Day!
xoxo