Favorite Things of the Week! I'm sharing my favorite projects, finds and what is making me smile this week!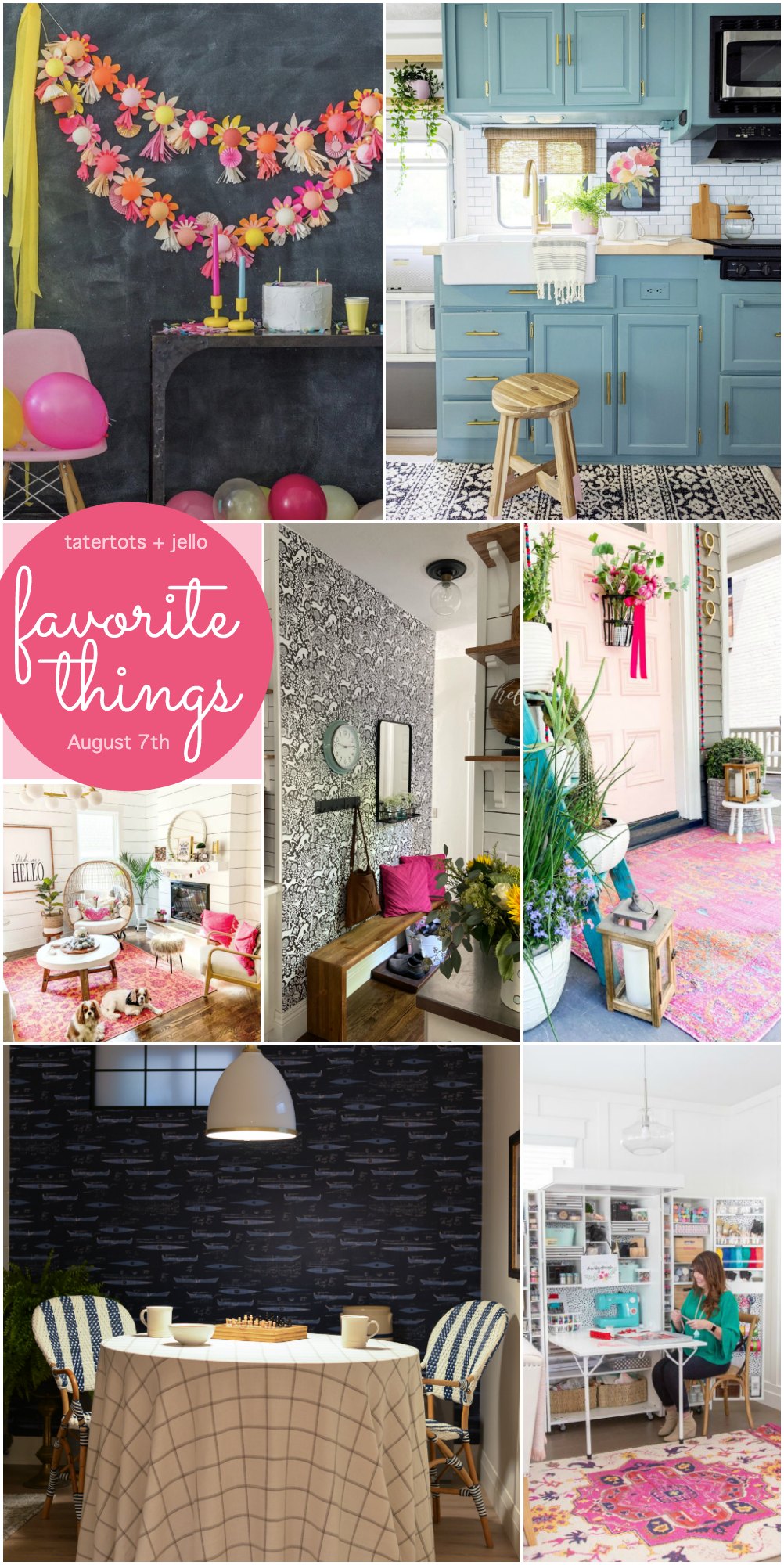 Favorite Things of the Week!
This week I'm continuing my new favorite things of the week posts! Since I started blogging 12 years ago, one of my favorite things was sharing YOUR ideas! I hosted a link up party each week and I LOVED featuring the recipes, DIY ideas and crafts that were linked up!
Each week on Fridays I'm sharing projects from creative people I LOVE, plus I'm sharing some of what I've been working on and some cool items that I LOVE.
My Favorite Projects This Week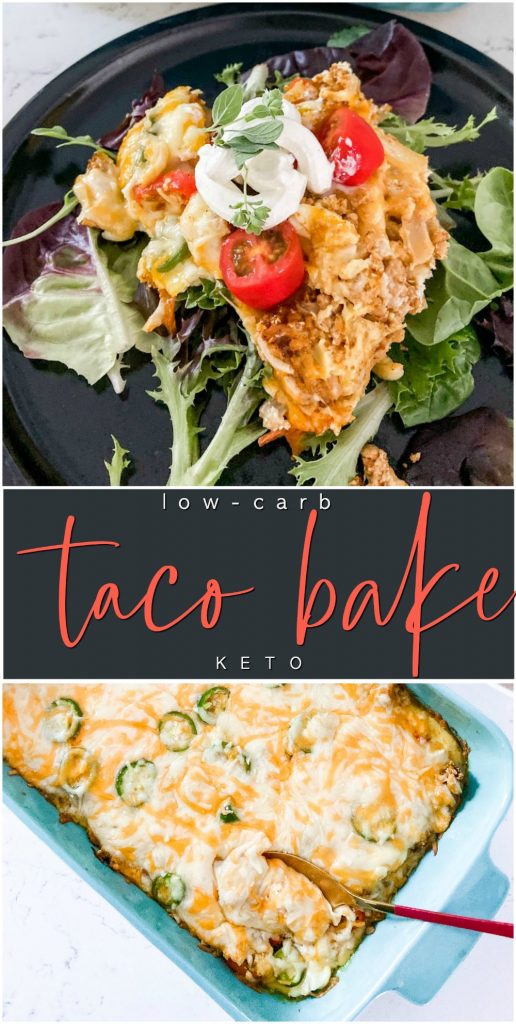 If you've been following along on my keto journey you know I'm always trying to recreate my favorite recipes. This week I shared this totally delicious recipe for a Cheesy Low-Carb Taco Bake that makes a perfect keto meal on a bed of greens.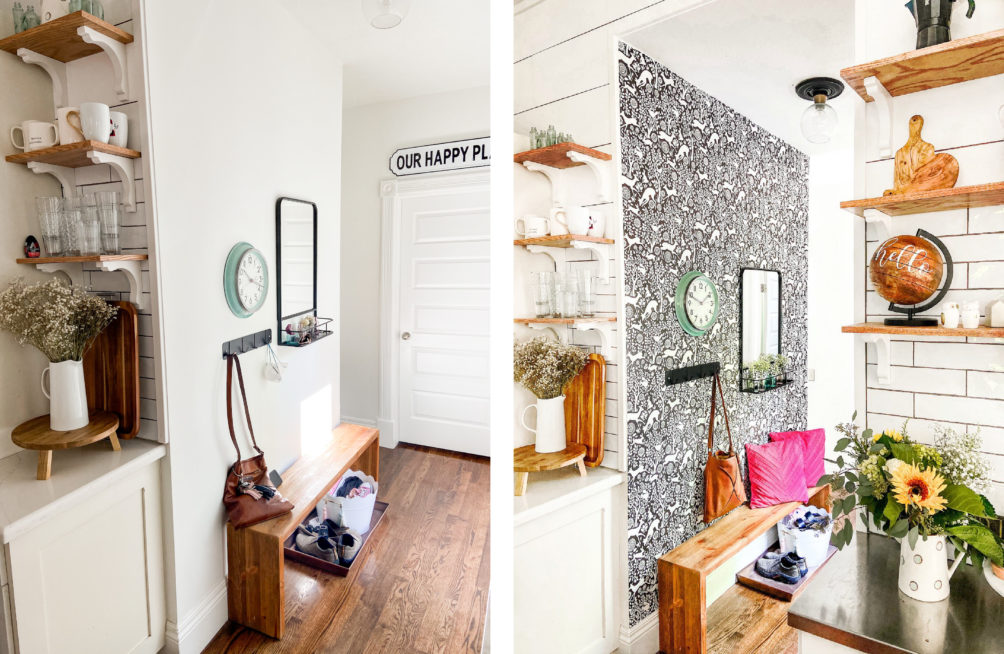 In my Instagram stories yesterday I shared some progress on using removable wallpaper in my kitchen.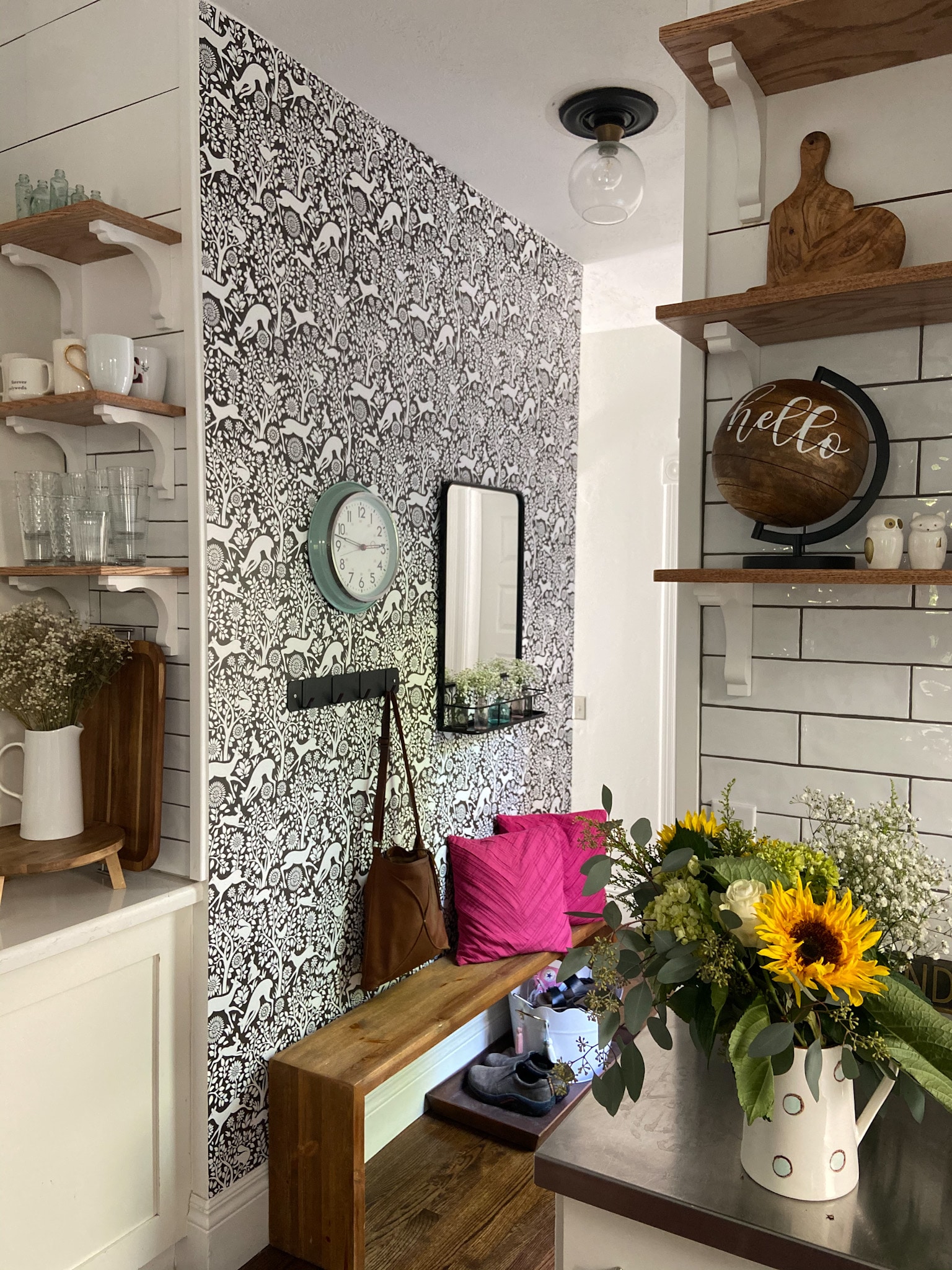 Click here to see my post from a few weeks ago where I featured some of my favorite removable wallpapers. Plus, here's a link to the wallpaper I'm using in my kitchen!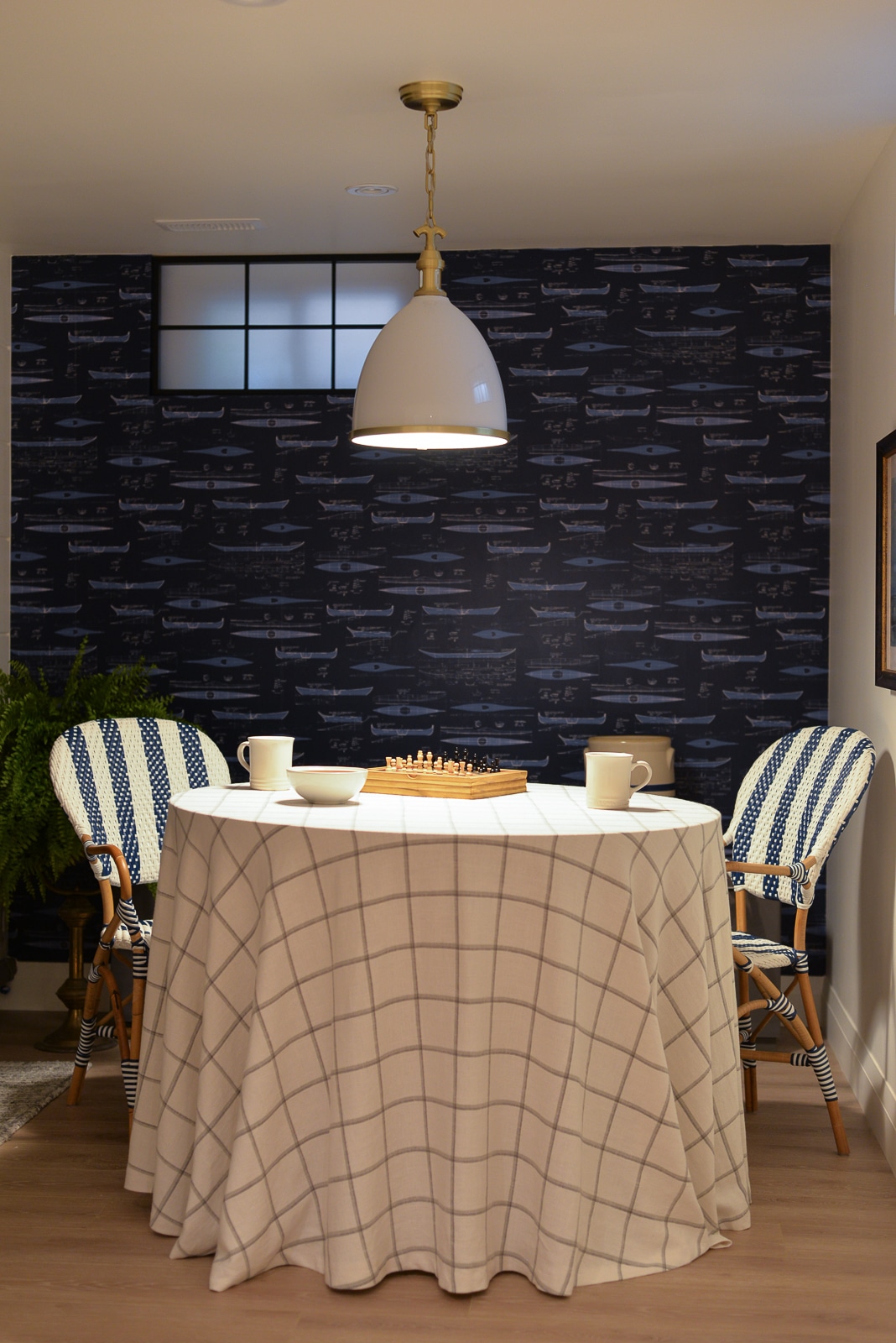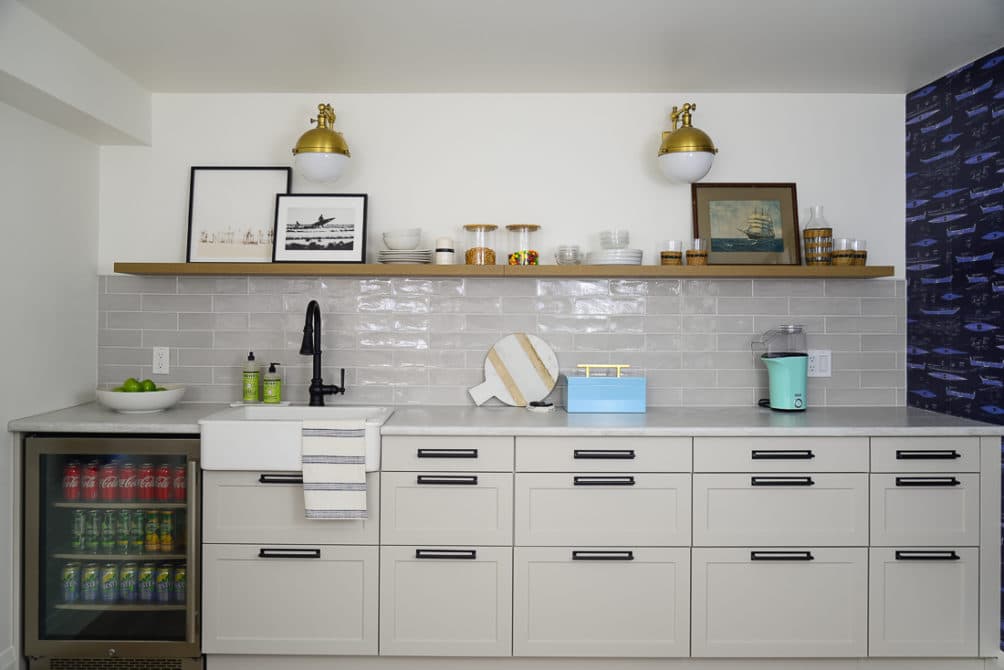 Jen over at Rambling Renovators finished up her Coastal Basement Remodel last week and I am absolutely obsessed with the results. I love the pulls she used–I'm going to be using them when I remodel my kitchen!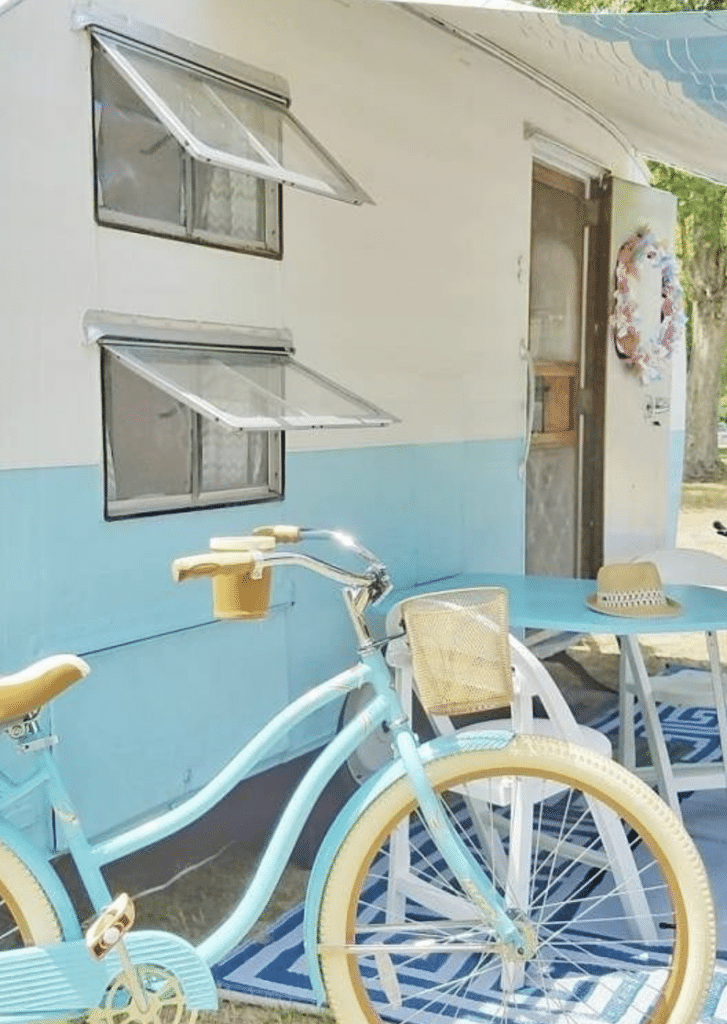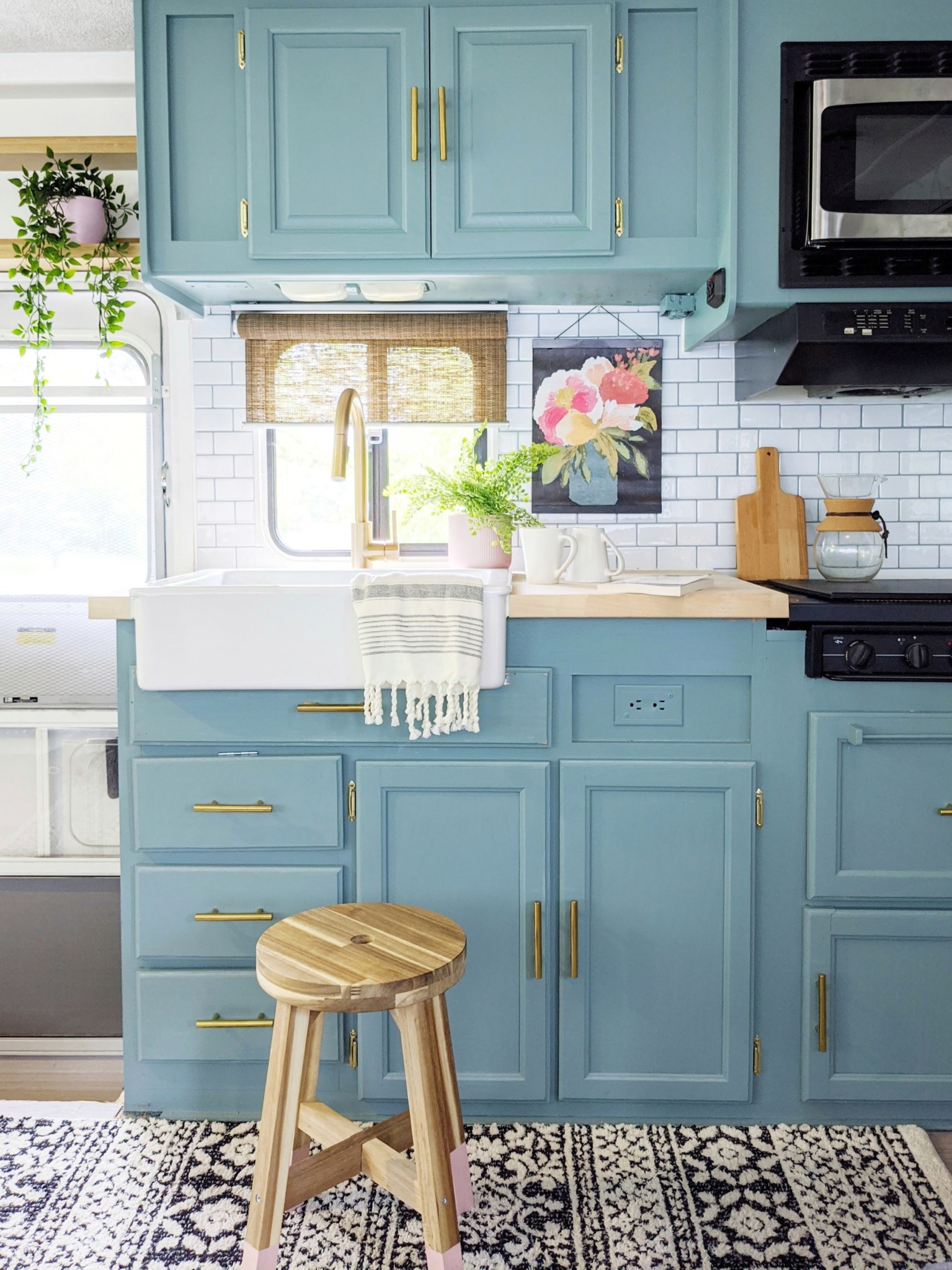 I can't get enough of Sarah's projects over at All Things With Purpose. She has the most incredible design sense AND she remodels RVs and trailers, something I have always wanted to do! She is one of my favorite instagrams to follow over @purposeblog.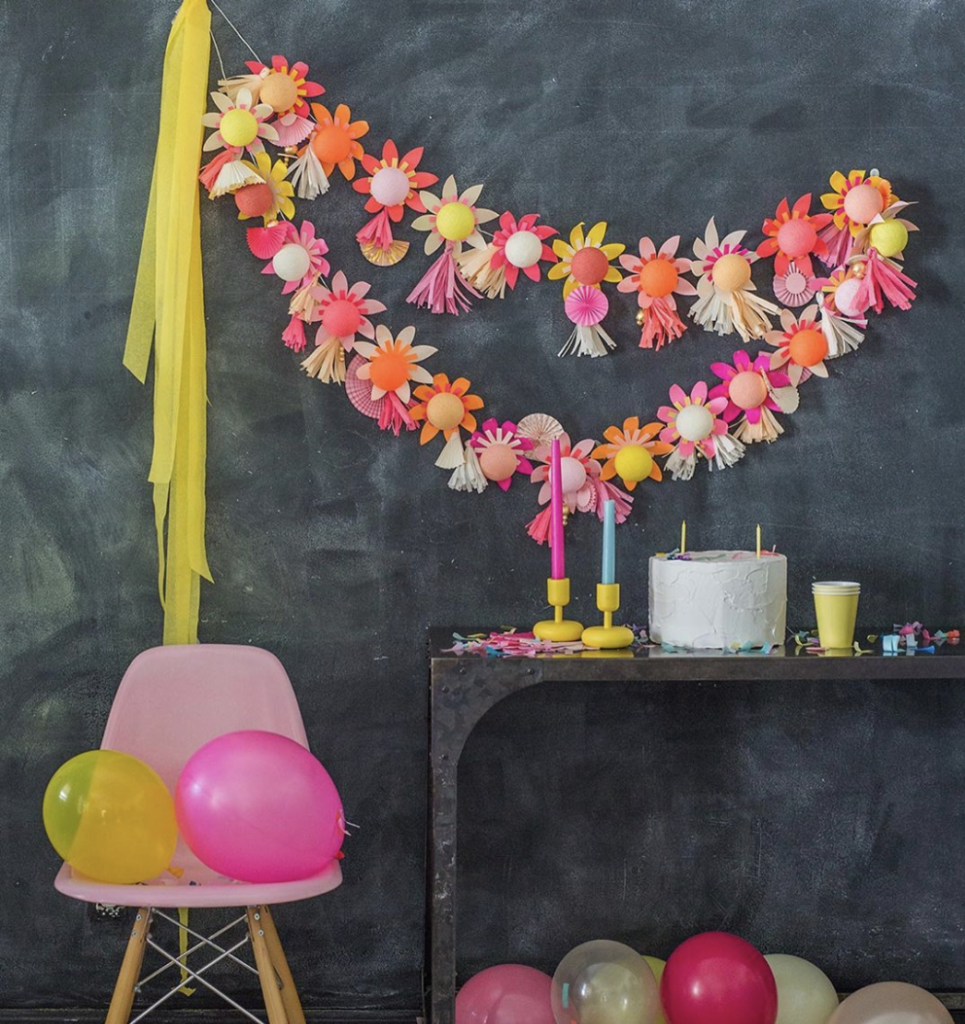 Another Instagram I can't get enough of is The House that Lars Built @HouseLarsBuilt. Brittany has such a singular eye for color, and her bright posts always make my day when they show up in my feed. I loved this flower light strand garland she posted about yesterday!
My Home Decor Secret Weapon: Rugs!
Nothing adds as much to a room as quietly and effectively as the perfect rug. The right accent rug can tie the whole space together like nothing else! This week I want to share some of the rugs I'm using in my house and some that I think could be cute for upcoming room ideas.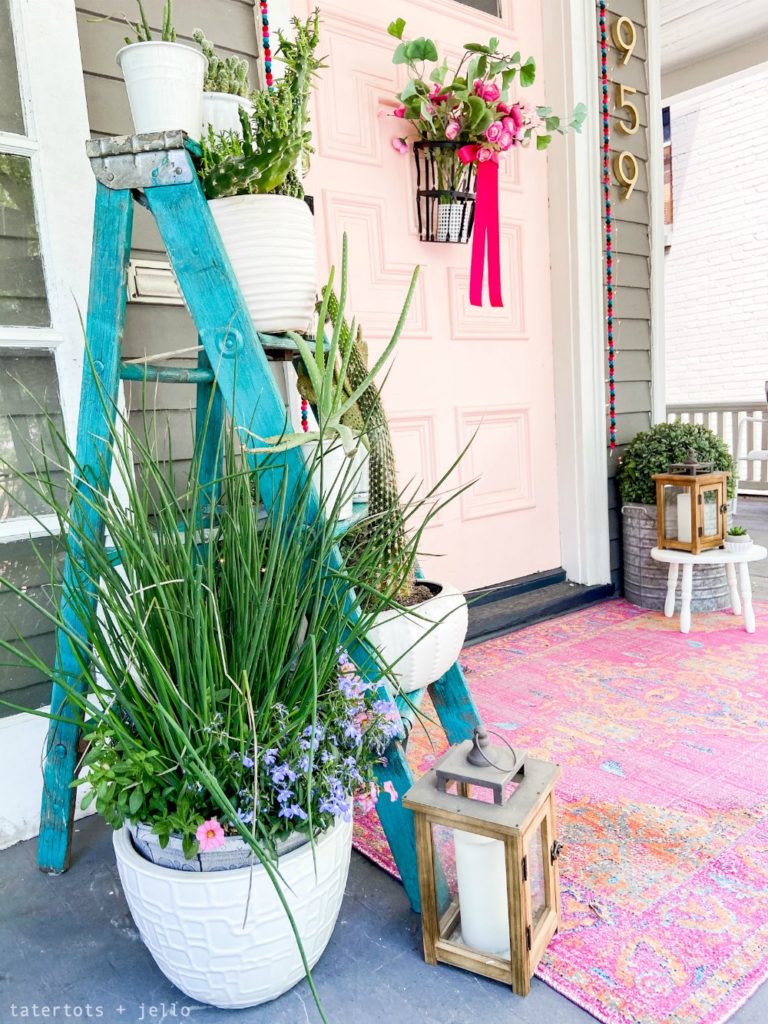 A few weeks ago I shared this bright pink medallion rug I've been using as a runner on my front porch. It's on super sale for just about $40 right now!
I also love this pink and orange rug I'm using right now in my living room. The pop of color is the secret that ties together all the decor. It's no secret that I love to decorate based on the accent color I'm using for my rug! It's on a huge sale right now too, just $160 for the 8′ by 10′!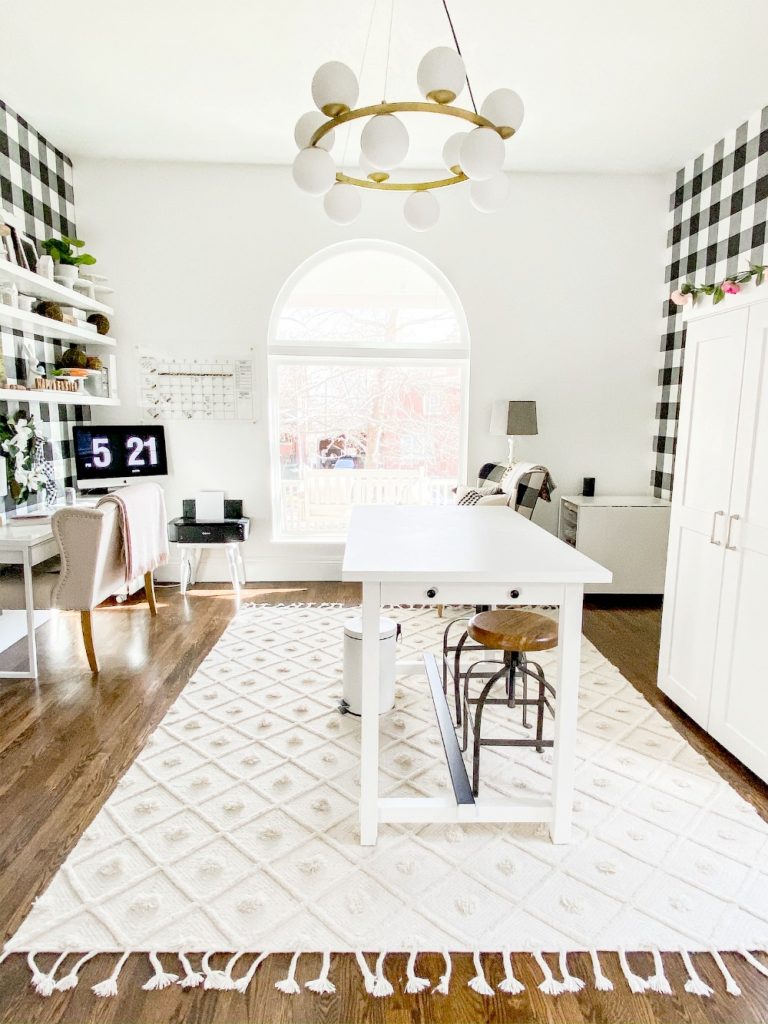 This Diamond Textured Trellis Tassel Rug I'm using in my office is one of my favorites ever! It keeps the room bright and has tons of texture in its unique design. The dogs love to snuggle up on it, too–for better or worse!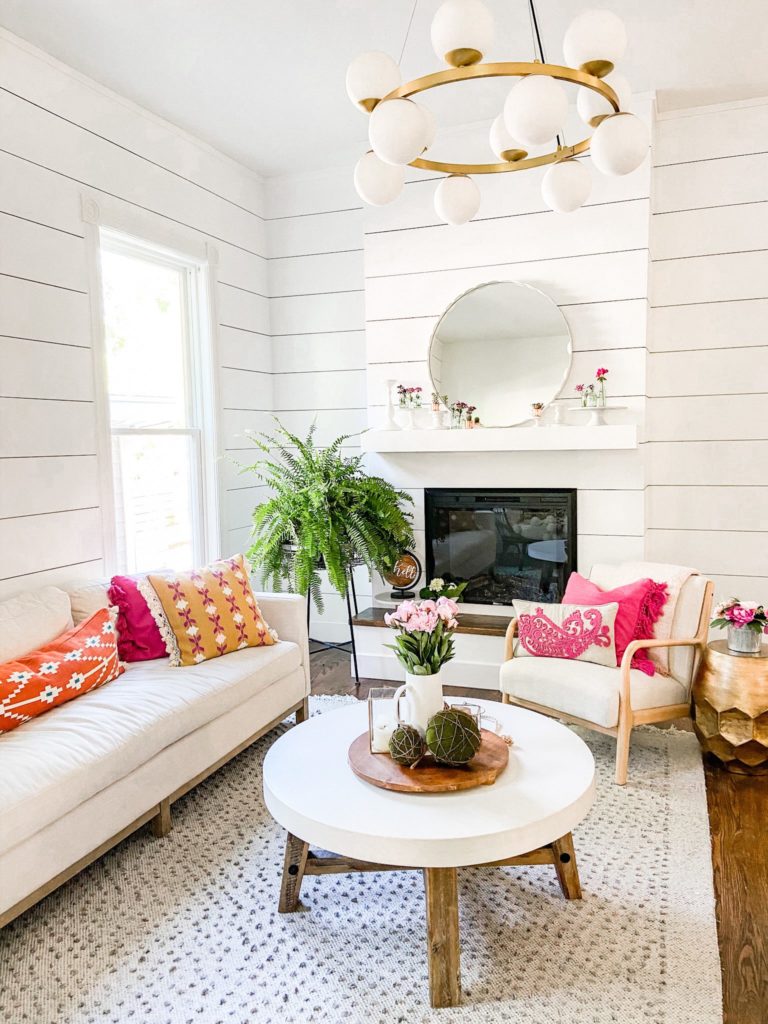 I still love this Textured Stucco Tassel Rug I used in our living room for half a year. It was perfect for brightening the room and sitting to play games around the table!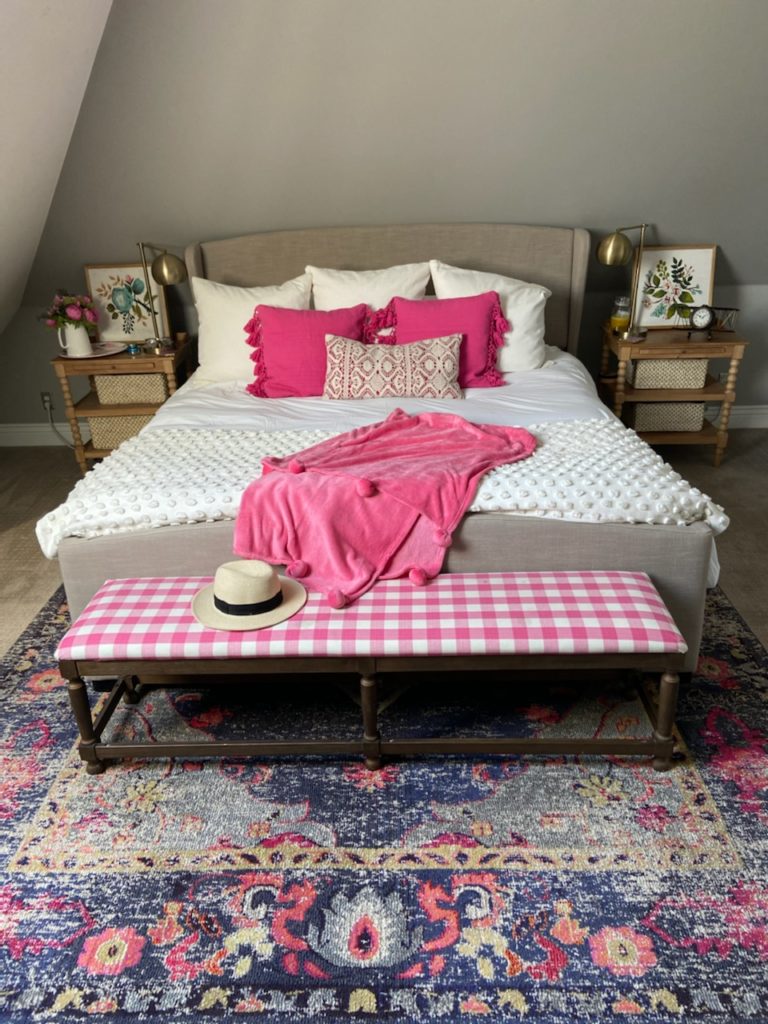 The rug I'm using in our bedroom right now is this Chroma Iris Fading Oriental Medallion Rug. I love its classic look and feel, and it brings all the colors in our bedroom together perfectly.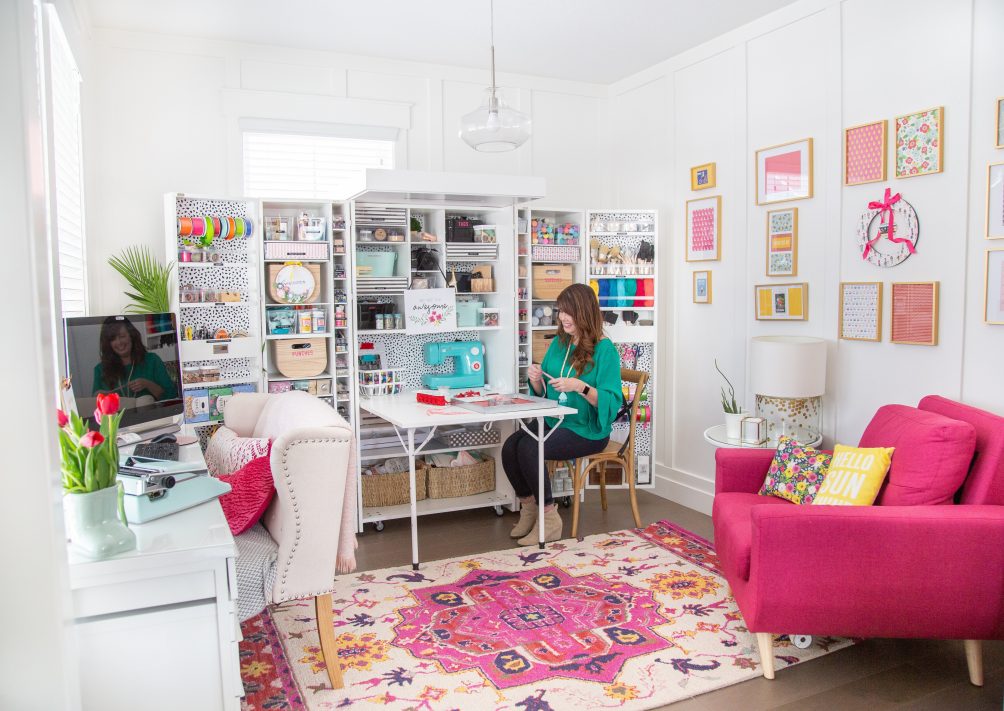 In my last house I used this Savanna Herati Medallion rug (on sale right now for about $125) to tie together the business of my craft and office space. It's still one of my favorites because of how unique the design feels!
Pin Favorites for Later!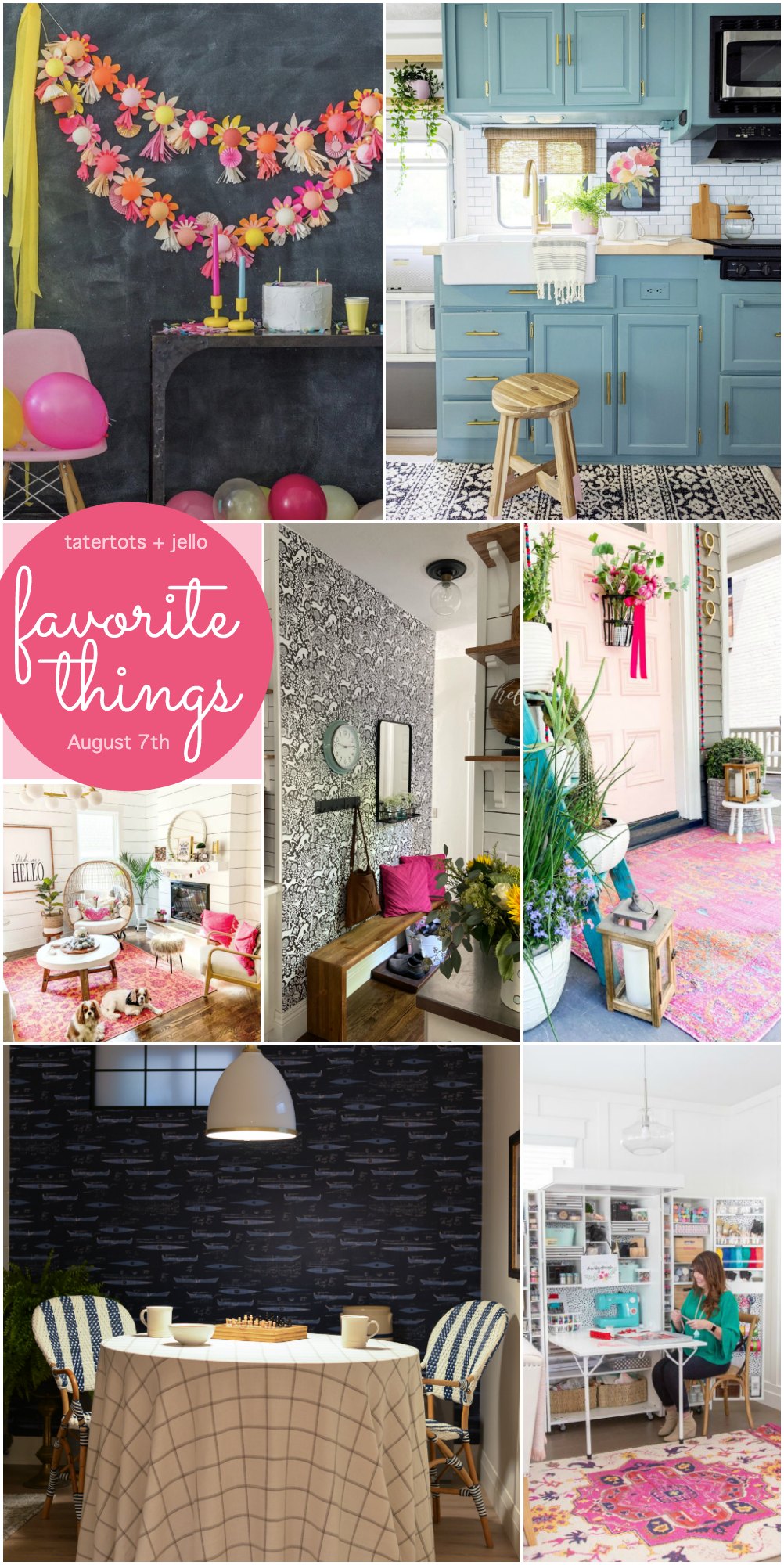 Have a great weekend!
And tag me on Instagram at @tatertotsandjello and share YOUR favorites! They could make it into my Favorite Things post!
xoxo