Favorite Early Fall Porches that I love this Week! I'm sharing my favorite projects, finds and DIY projects that are making me smile this week!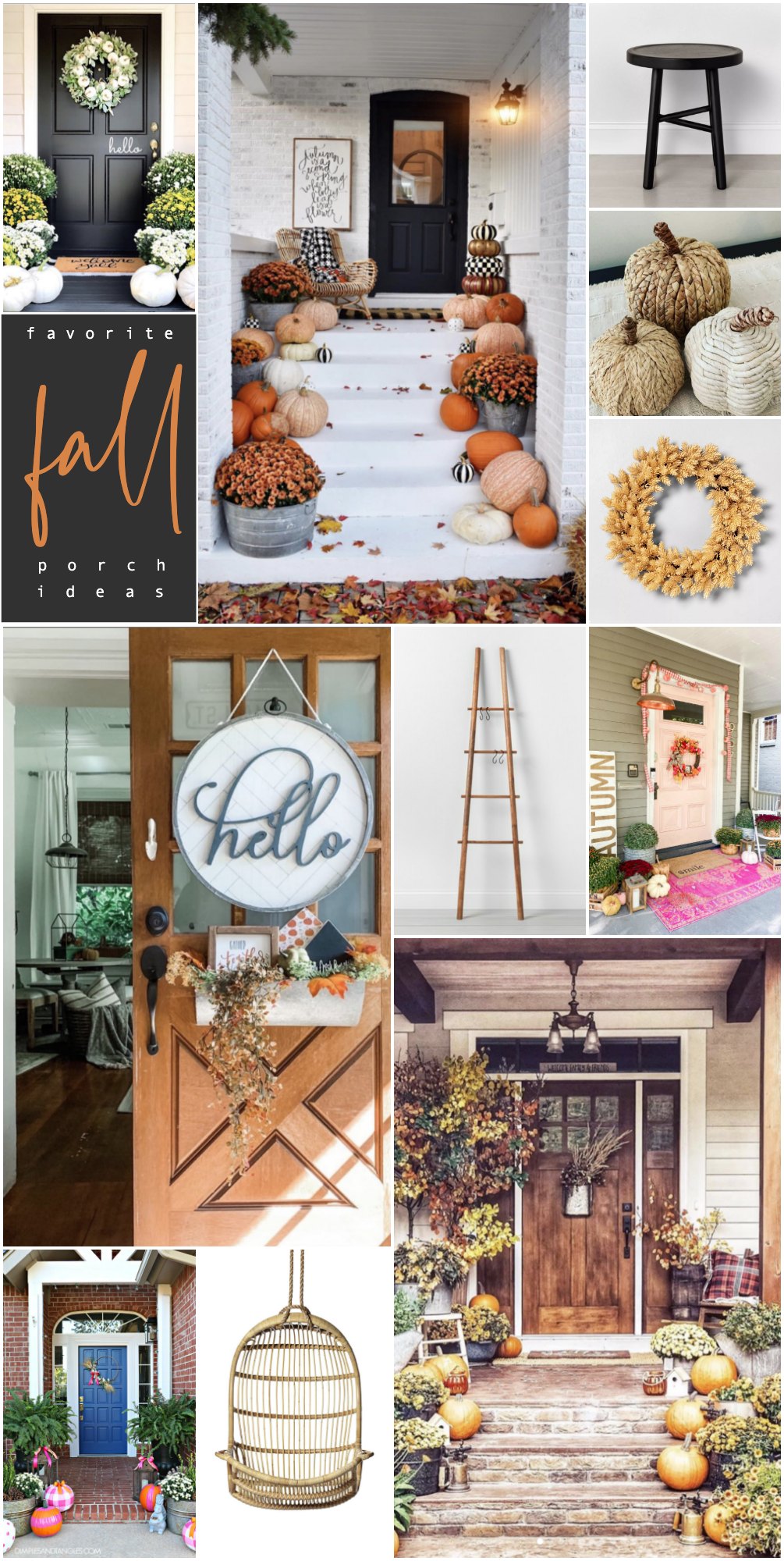 Favorite Things of the Week — Early Fall Porches!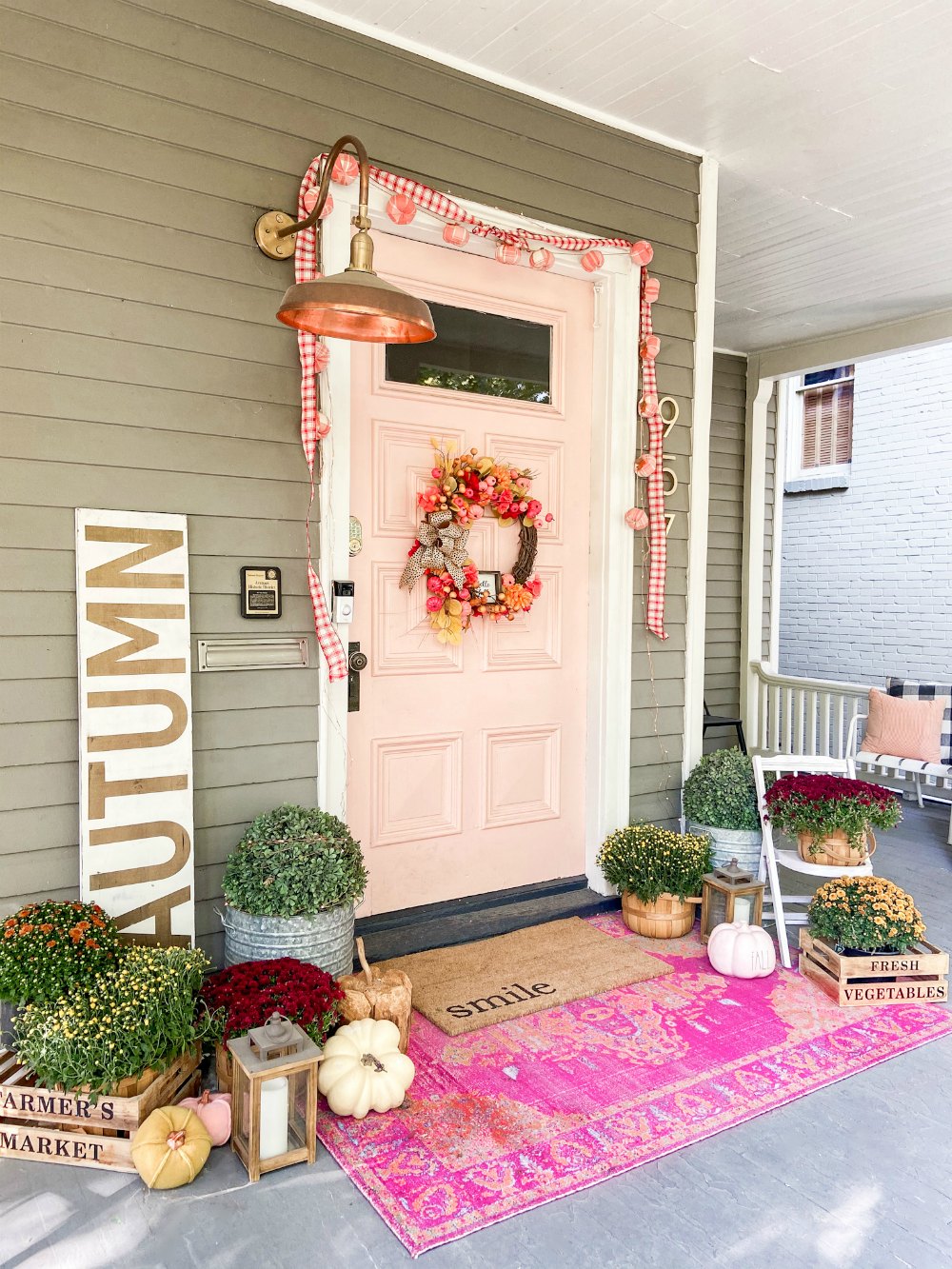 This week I'm continuing my new favorite things of the week posts! Since I started blogging 13 years ago, one of my favorite things was sharing YOUR ideas! I hosted a link up party each week and I LOVED featuring the recipes, DIY ideas and crafts that were linked up!
My Porch this Fall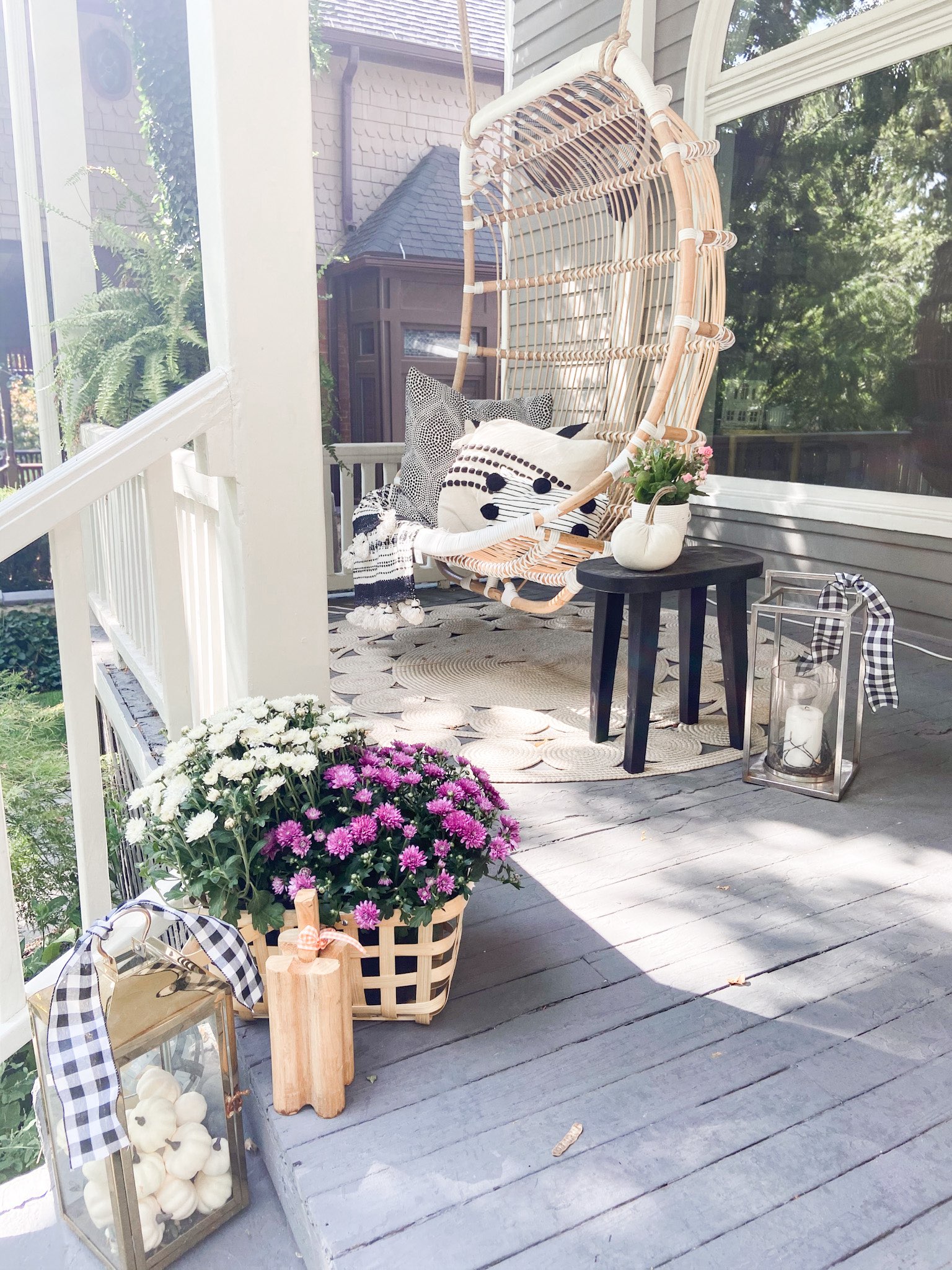 The cusp between summer and fall is one of my favorite times of the year! I still get to enjoy the warm weather while I mix the colors and textures of summer and fall to create comfy porch spaces to enjoy with my kids! Today I want to share some of the items I used to create my porch this season.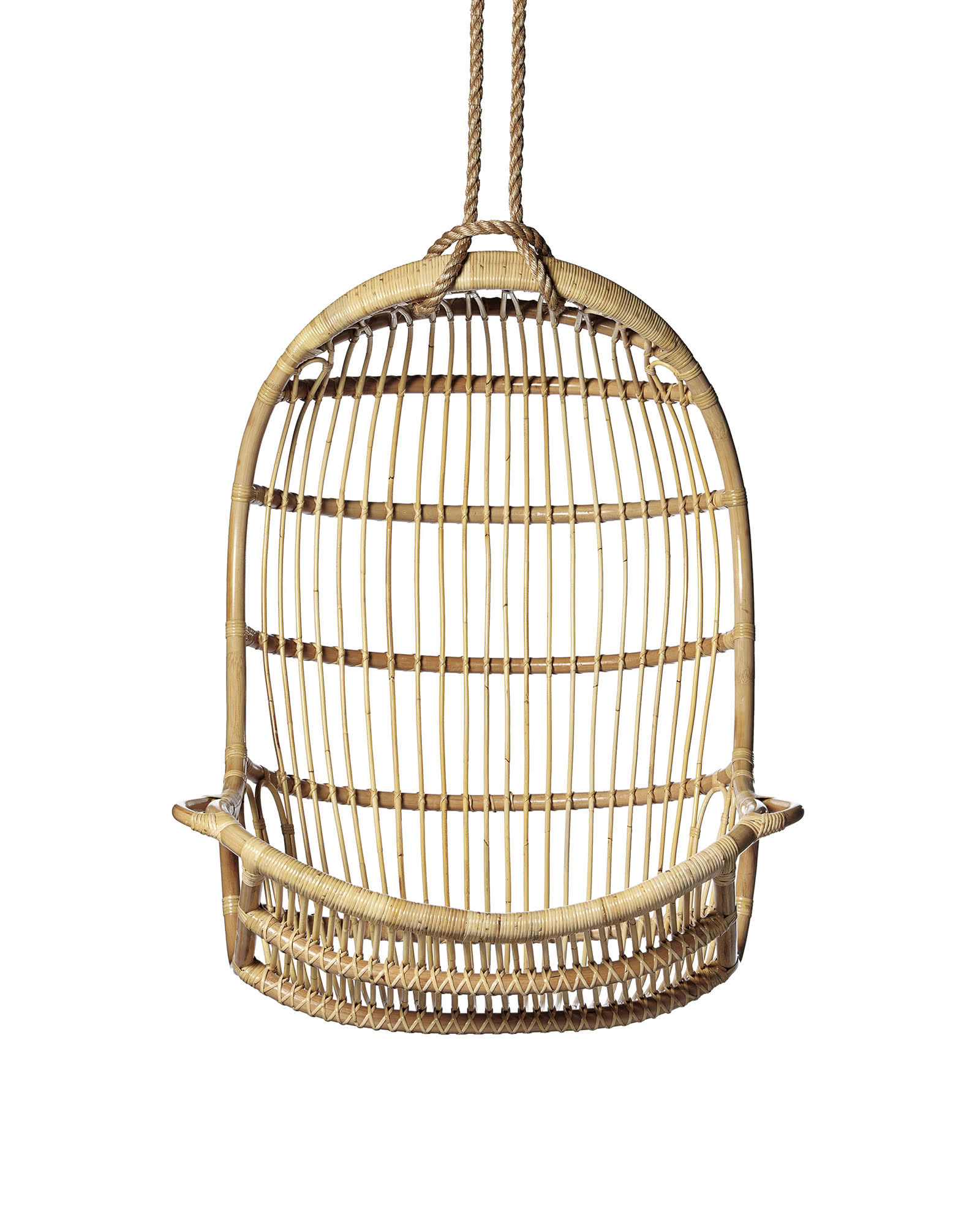 Rattan Hanging Chair from Serena & Lily
This outdoor hanging rattan chair from Serena & Lily is the staple of my front porch. It's a bit of an investment, but it's far and away my favorite thing I've ever bought for my porch!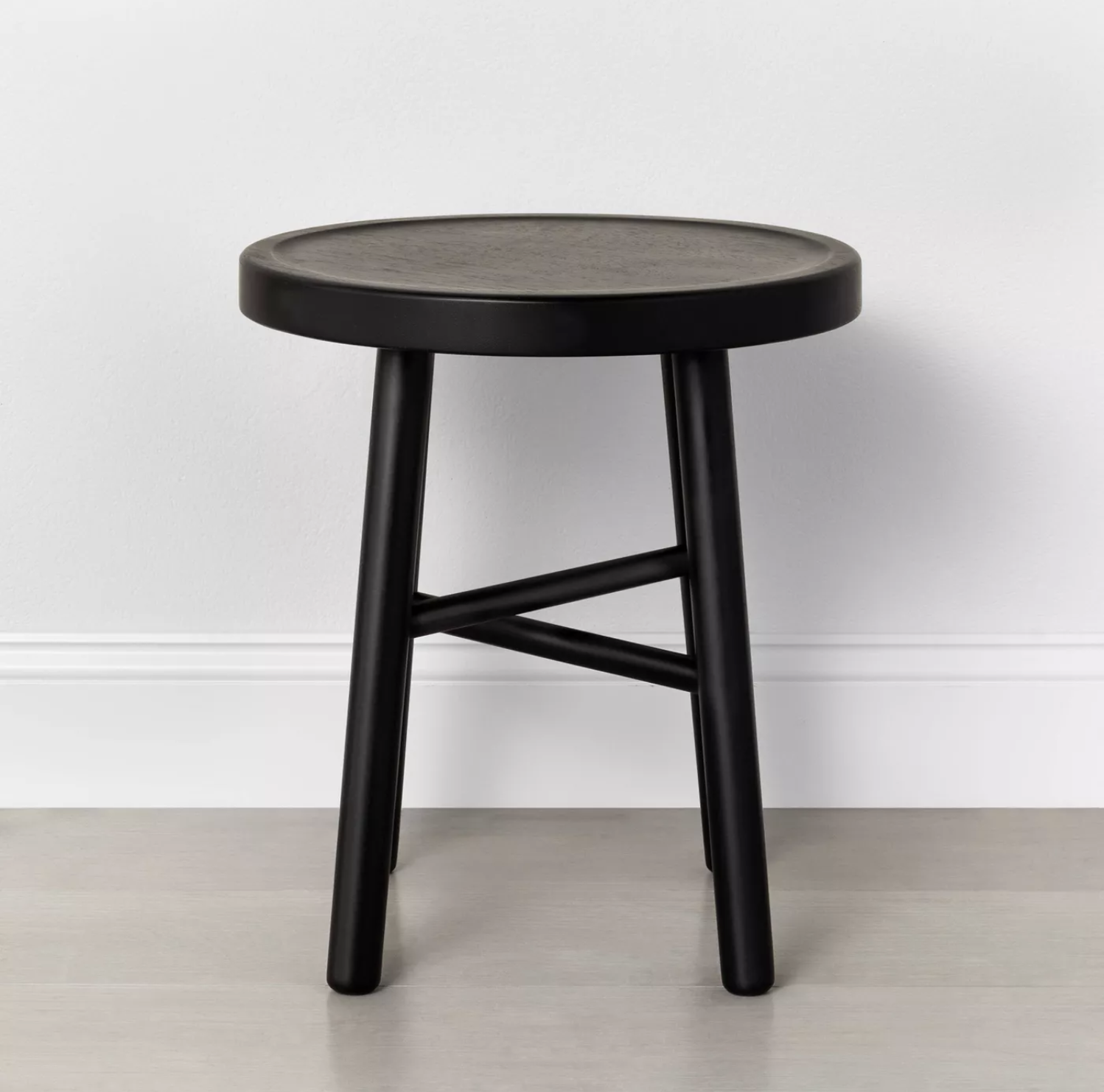 Magnolia Shaker Accent Table at Target
The Magnolia line at Target has released a newer version of the side table on my porch, and I absolutely love the new version! It's perfect for potted plants, holding drinks, or even as a stool!
I also love this bright pink medallion rug I've been using it on my front porch. It's on sale for just about $50 right now!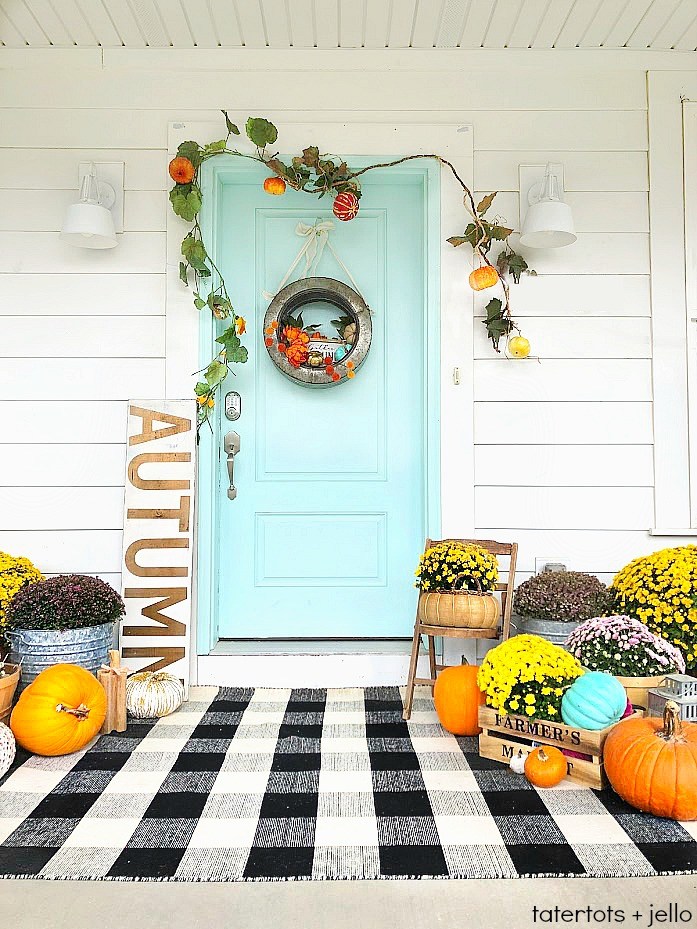 A plaid rug is also perfect for a fall porch. I used this plaid rug from fall all the way through winter by changing up the decor. Here's a similar plaid fall rug that is a great price!
Black and White Plaid Fall Rug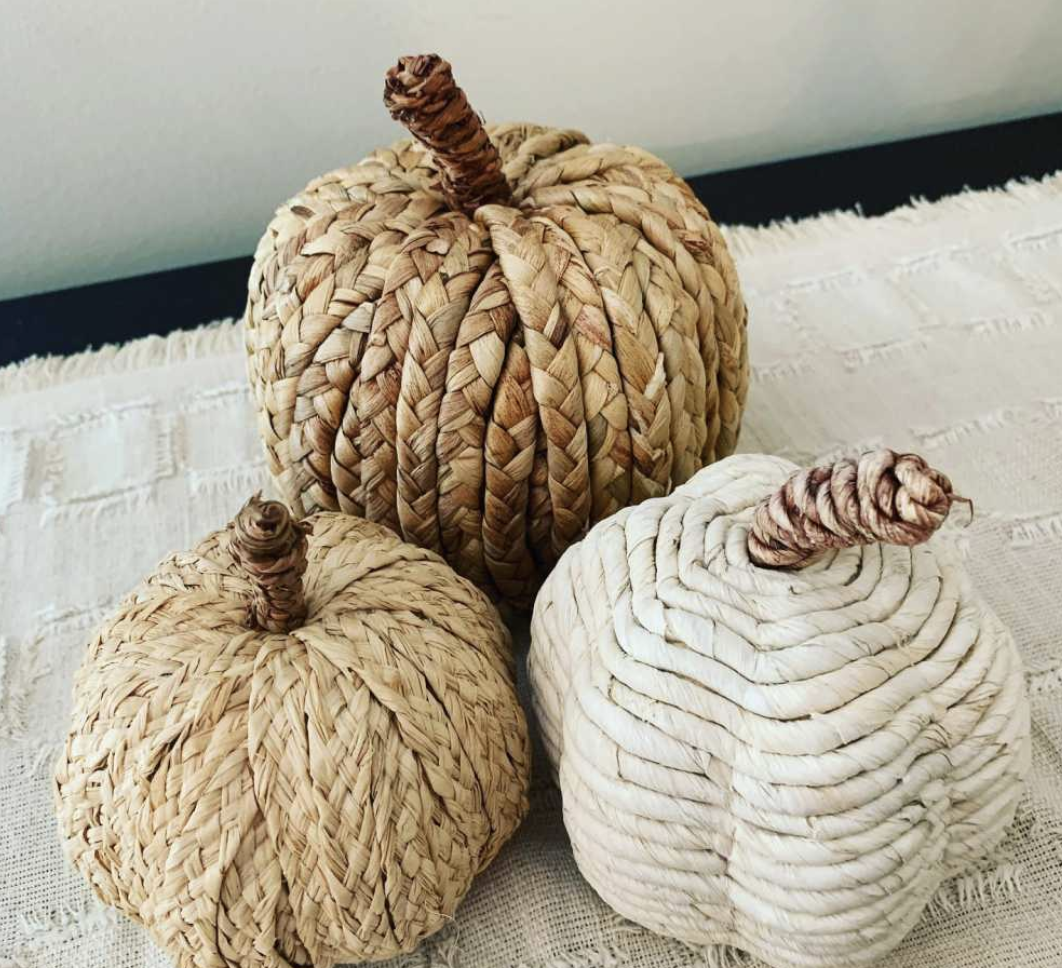 I love these cream colored raffia pumpkins that are only $10 at Target right now. They're perfect for any early fall porch–I'm going to get some soon!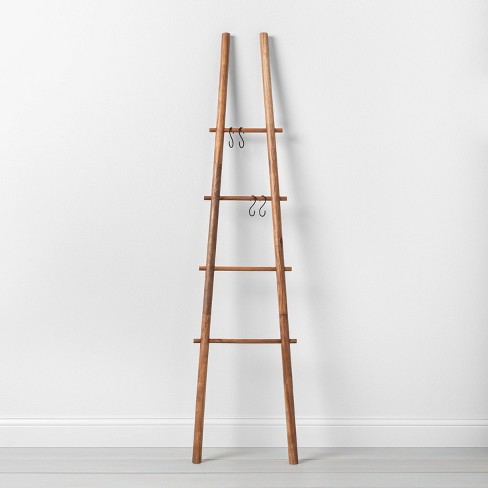 Magnolia Decorative Apple Picking Ladder
One of my favorite items for a fall porch or inside to hang blankets on is this decorative ladder. Isn't it cute??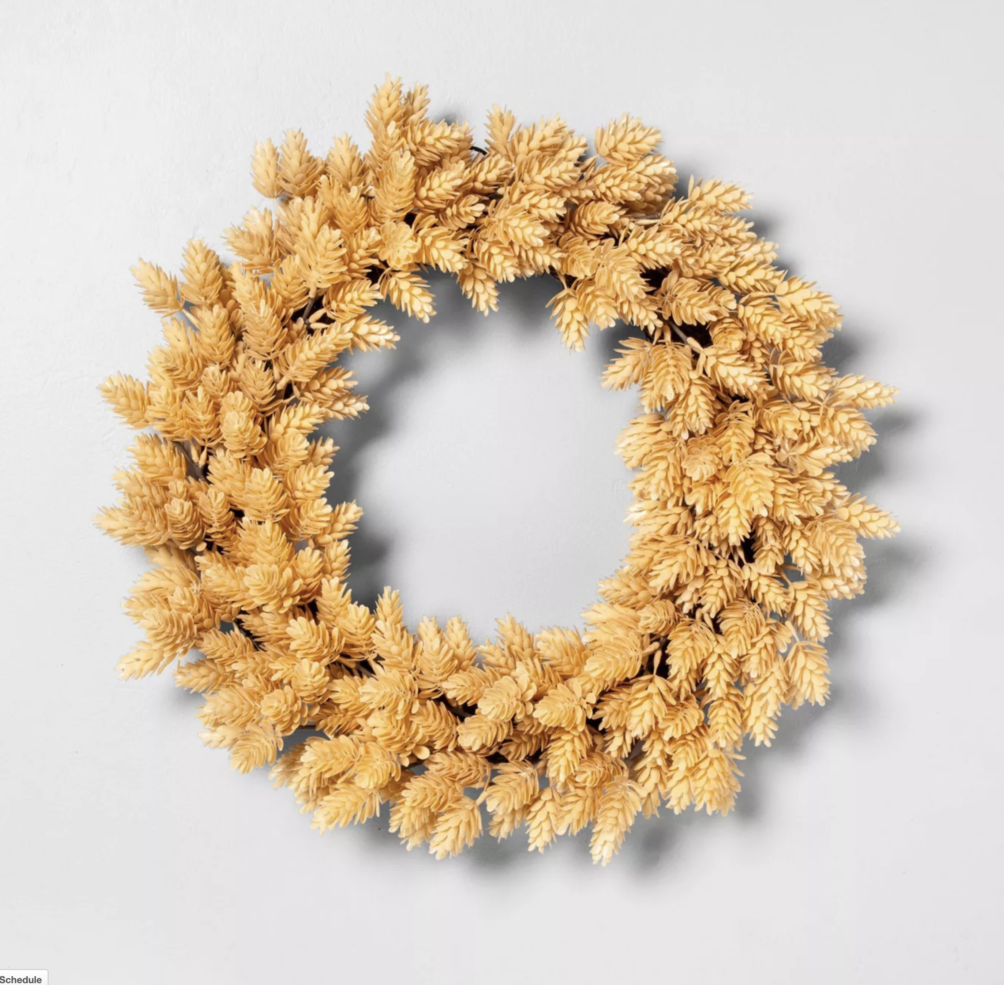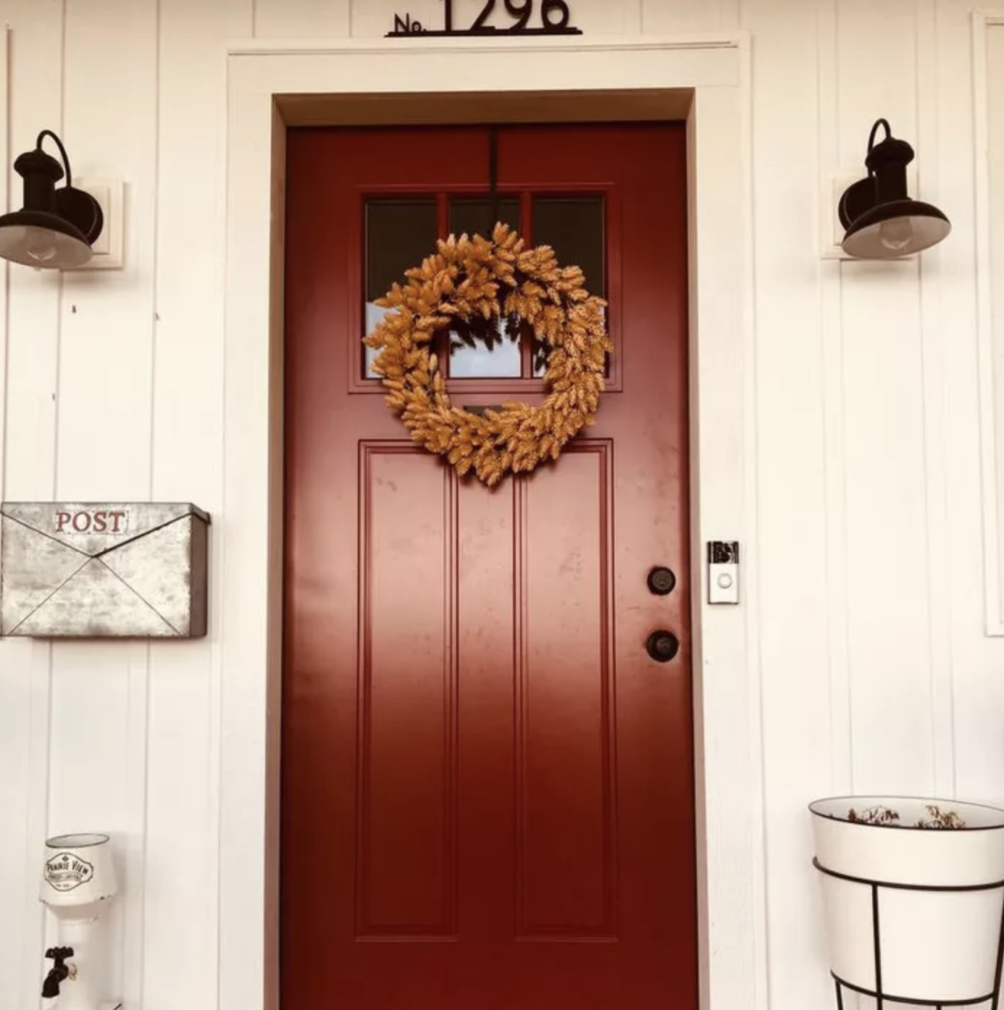 I also love this simple faux hops wreath from Target. It's perfect on it's orn or you could add some small pumpkins or a bow!
Favorite Early Fall Porches
I want to share a few of my favorite porches I've seen lately!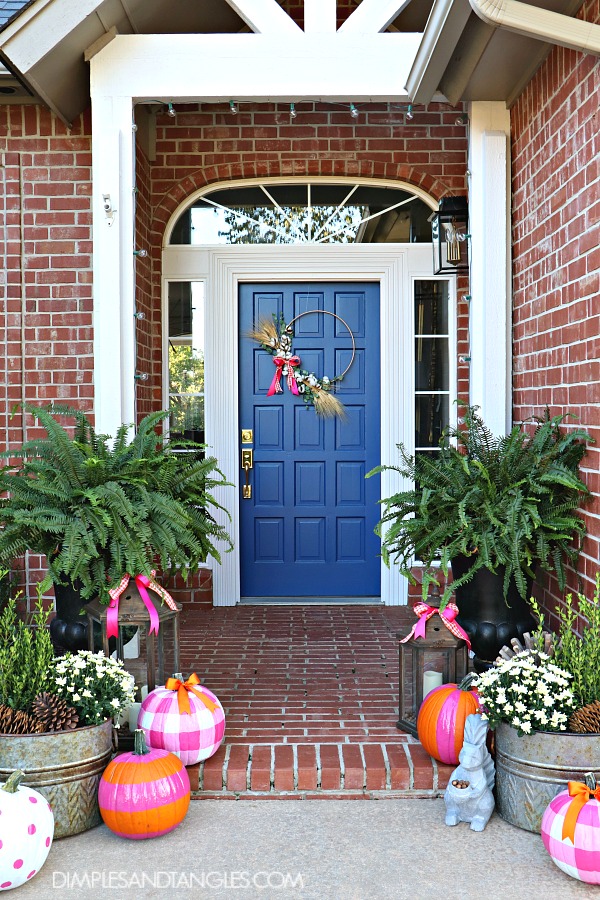 I love this Front Porch Jennifer from Dimples and Tangles. It has just enough color to really pop and I love the contrast offered by the brick!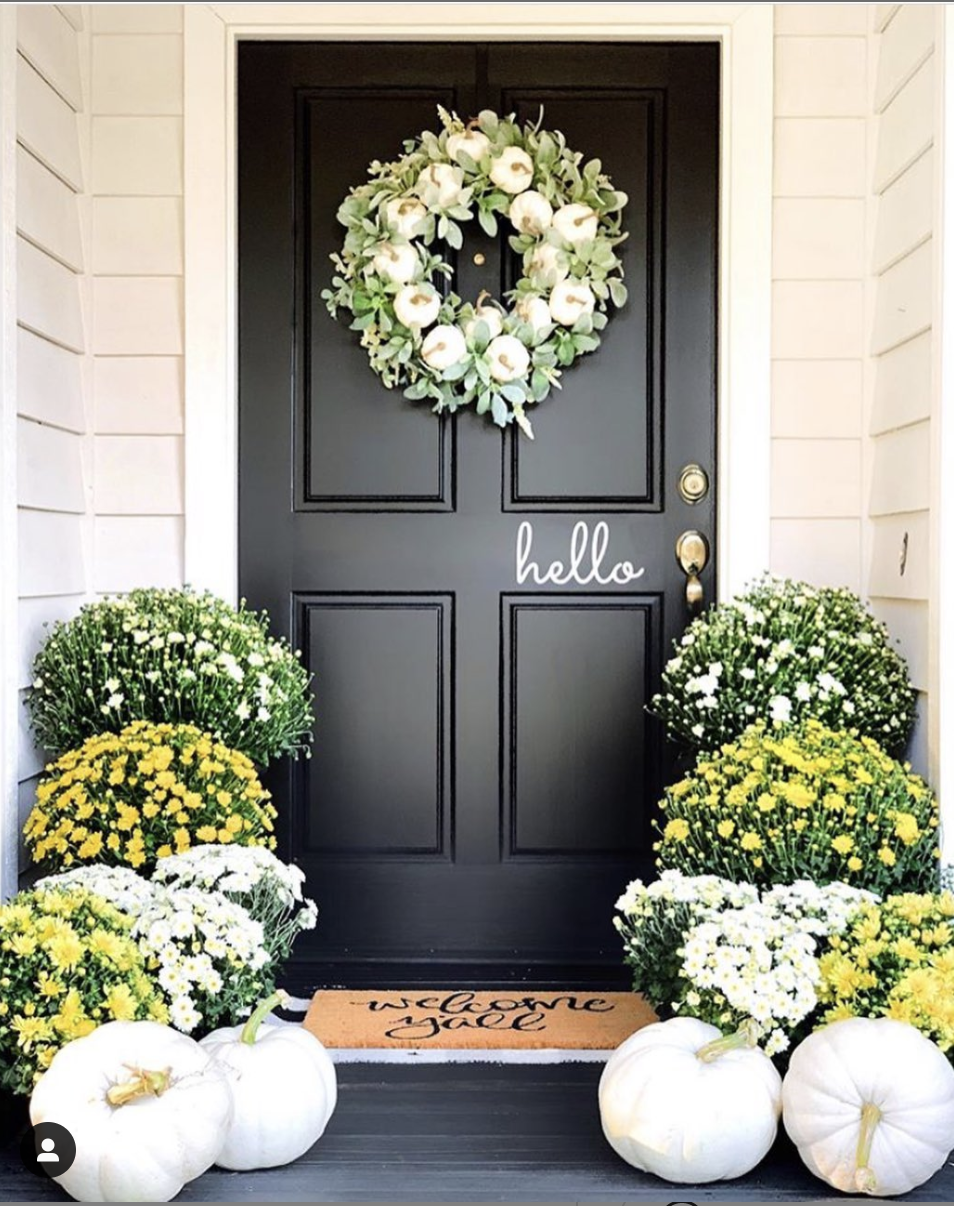 @thefarmhousepages on Instagram
I love how bright and welcoming this porch from The Farmhouse Pages is! The combination of summer flowers and white pumpkins is so darling.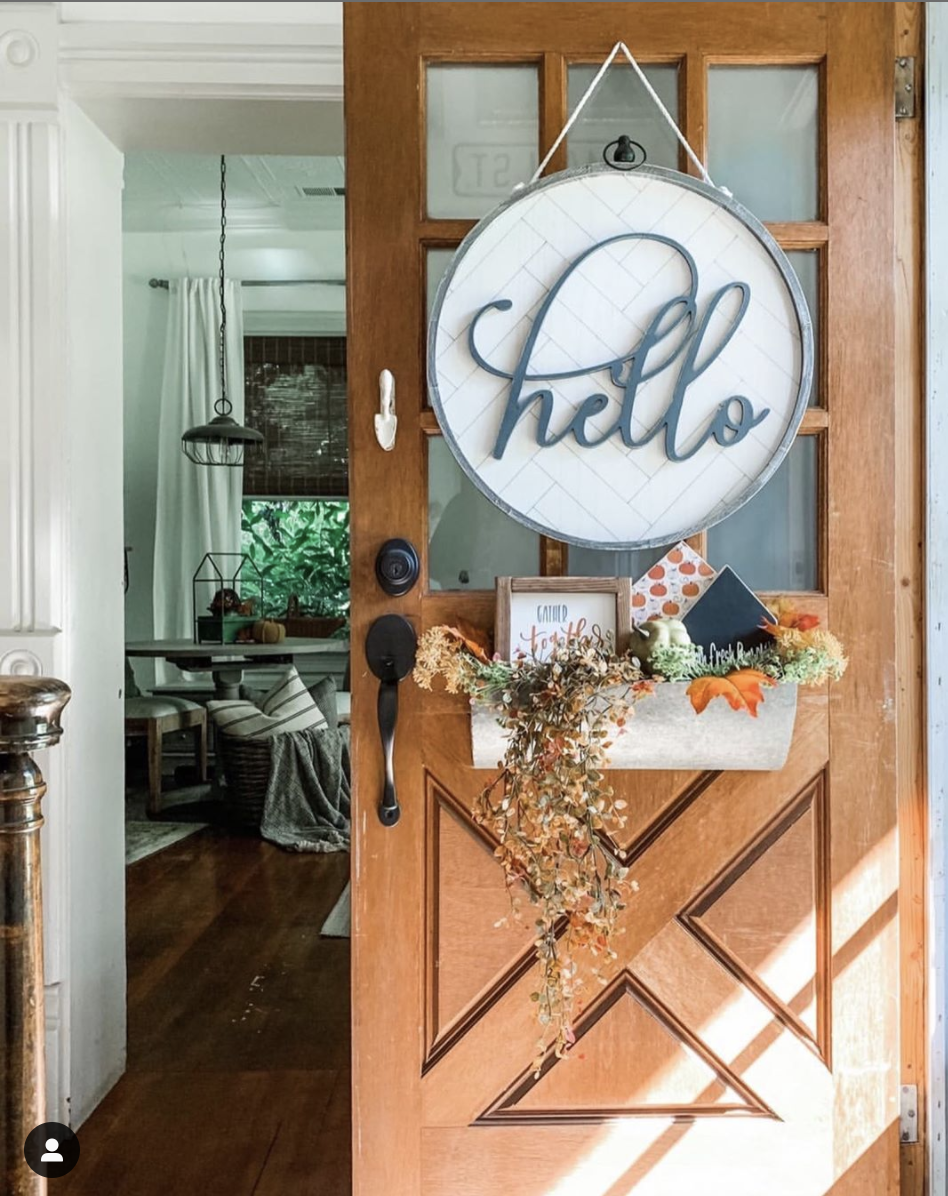 @theoldhouseonmain on Instagram
This front door is inside her house, but Margy from The Old House on Main's ideas for door decor here are amazing!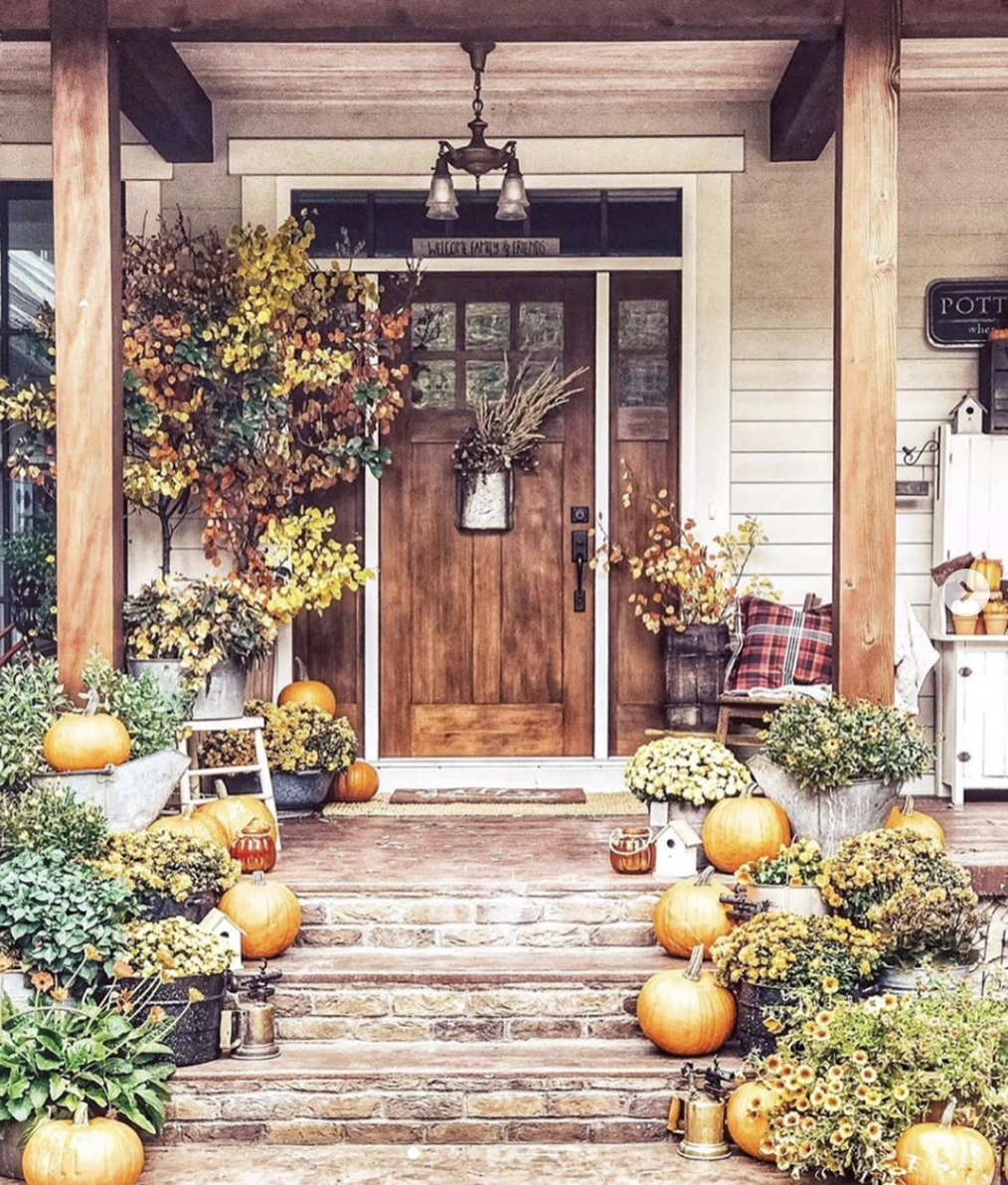 @juliasgranddaughter on Instagram
I love this lush farmhouse porch from Adrienne of Julia's Granddaughter. It's such a dreamy fall vision!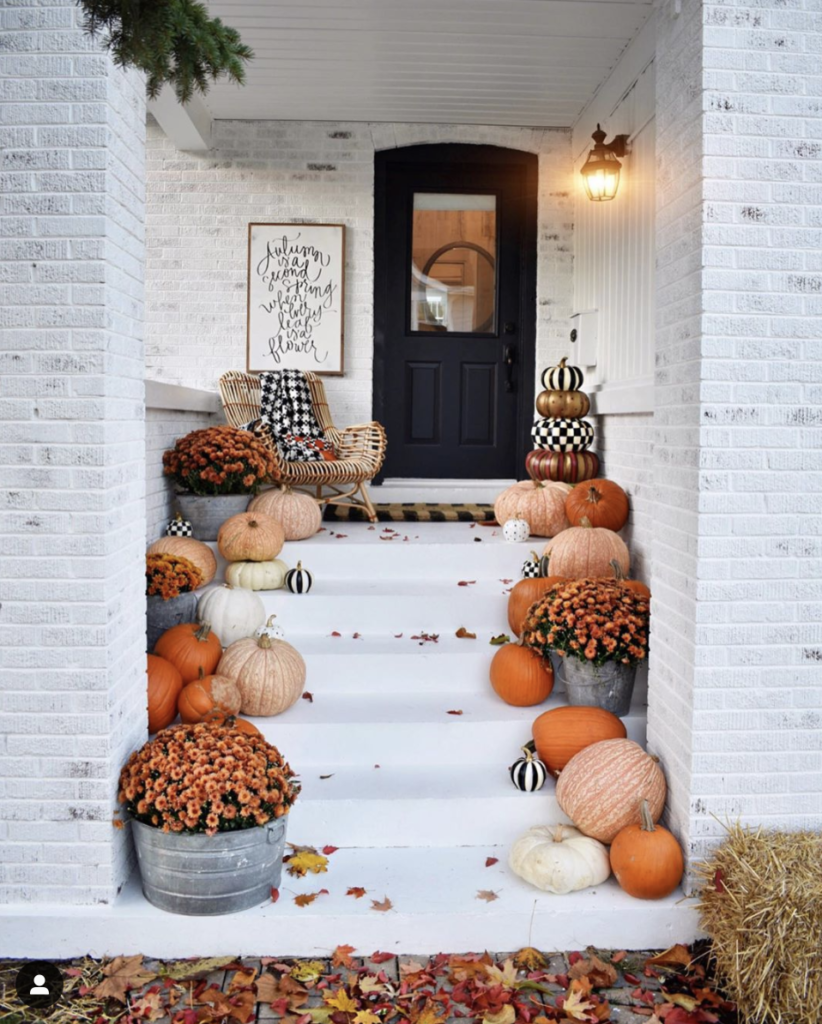 I also really love Susan's porch from her old home. The oranges of fall are the perfect complement to the white brick walls and stairs!
What I've Been Working On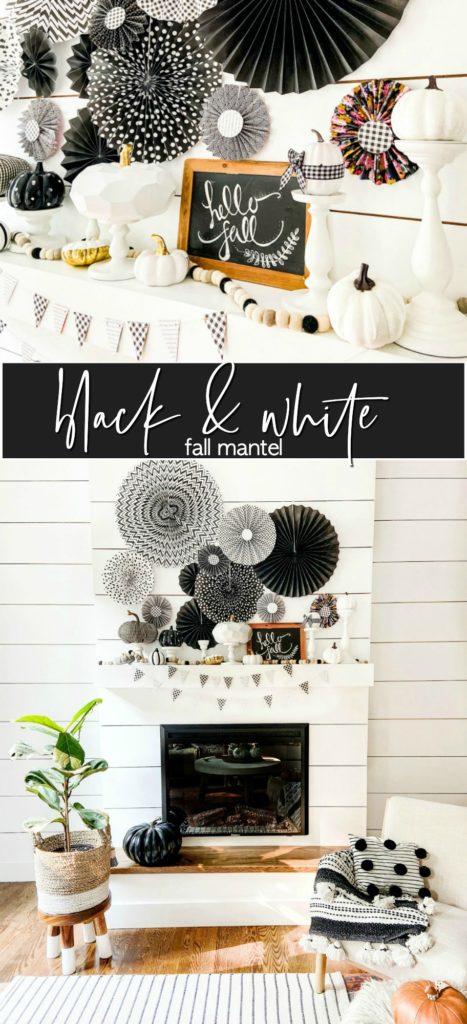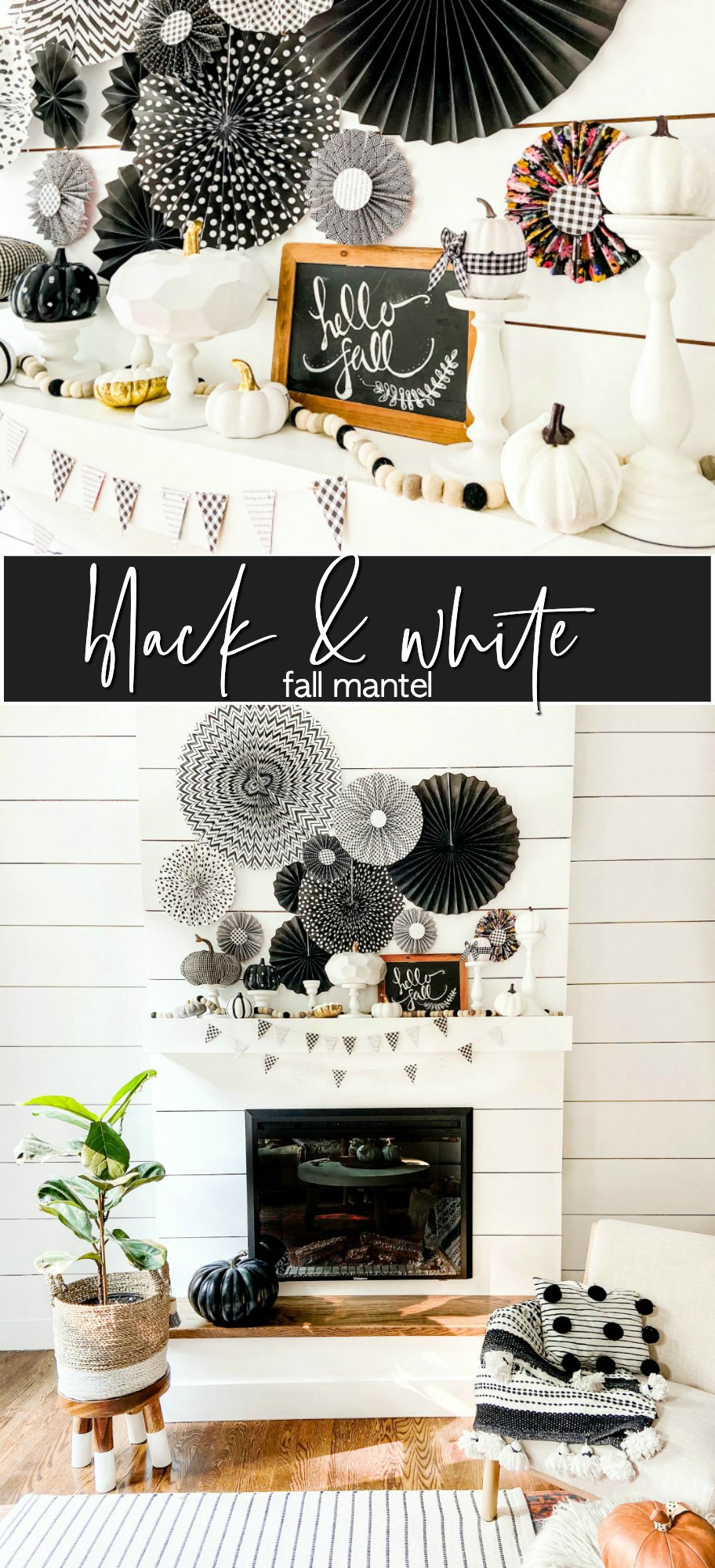 I shared this simple Black & White Fall Mantel last year! The beauty of this black and white mantel idea is you can use what you have!
I also made this Fall Pumpkin Wreath using only things I found at the dollar store! Click this link to learn how and to see some other amazing wreaths from some of my favorite people.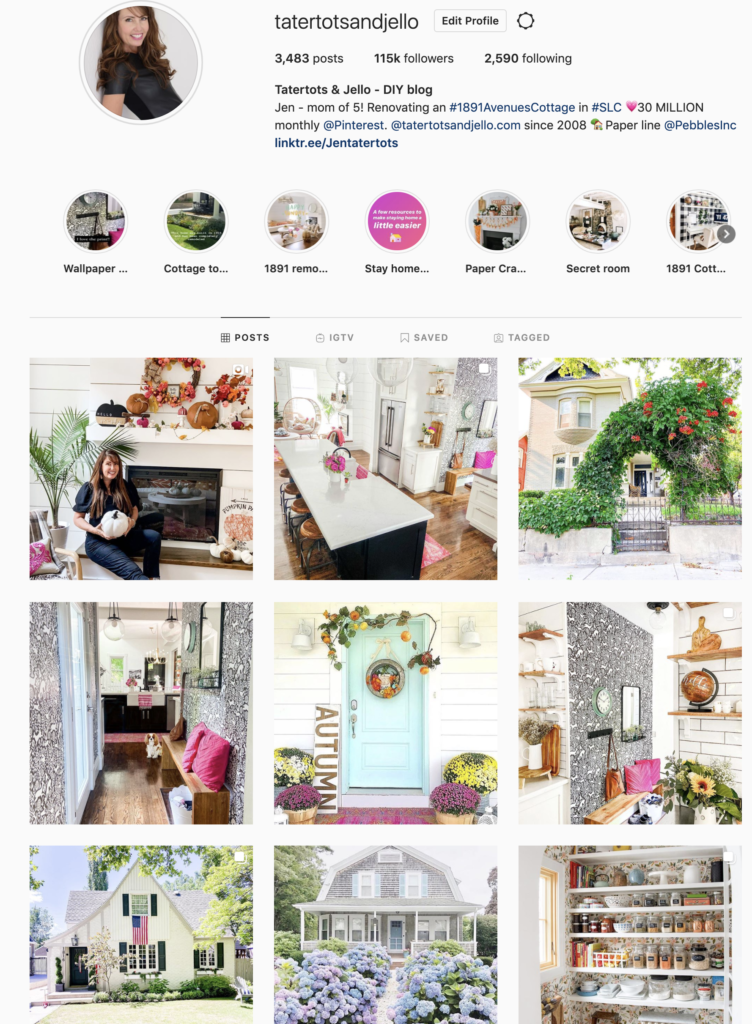 I've been working on new fall projects and recording videos on my @tatertotsandjello Instagram and Tik Tok pages!! Are you on Instagram or Tik Tok? I love to share easy recipe ideas and behind-the-scenes real time things there. Let's connect!!!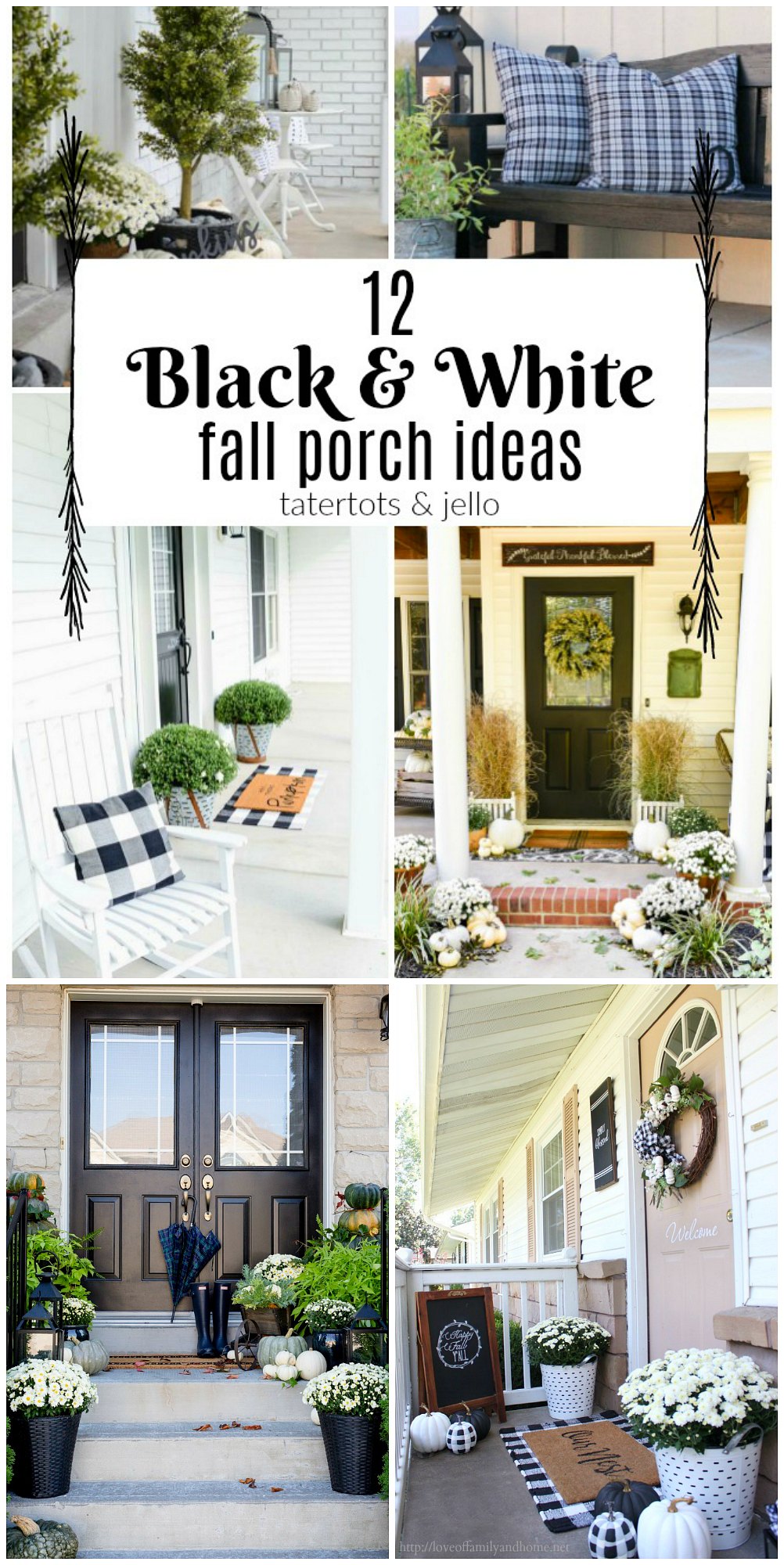 I shared 12 of my favorite Black & White Porch Ideas for the fall!
Pin Fall Porch Ideas for Later!
Pin this idea to reference later!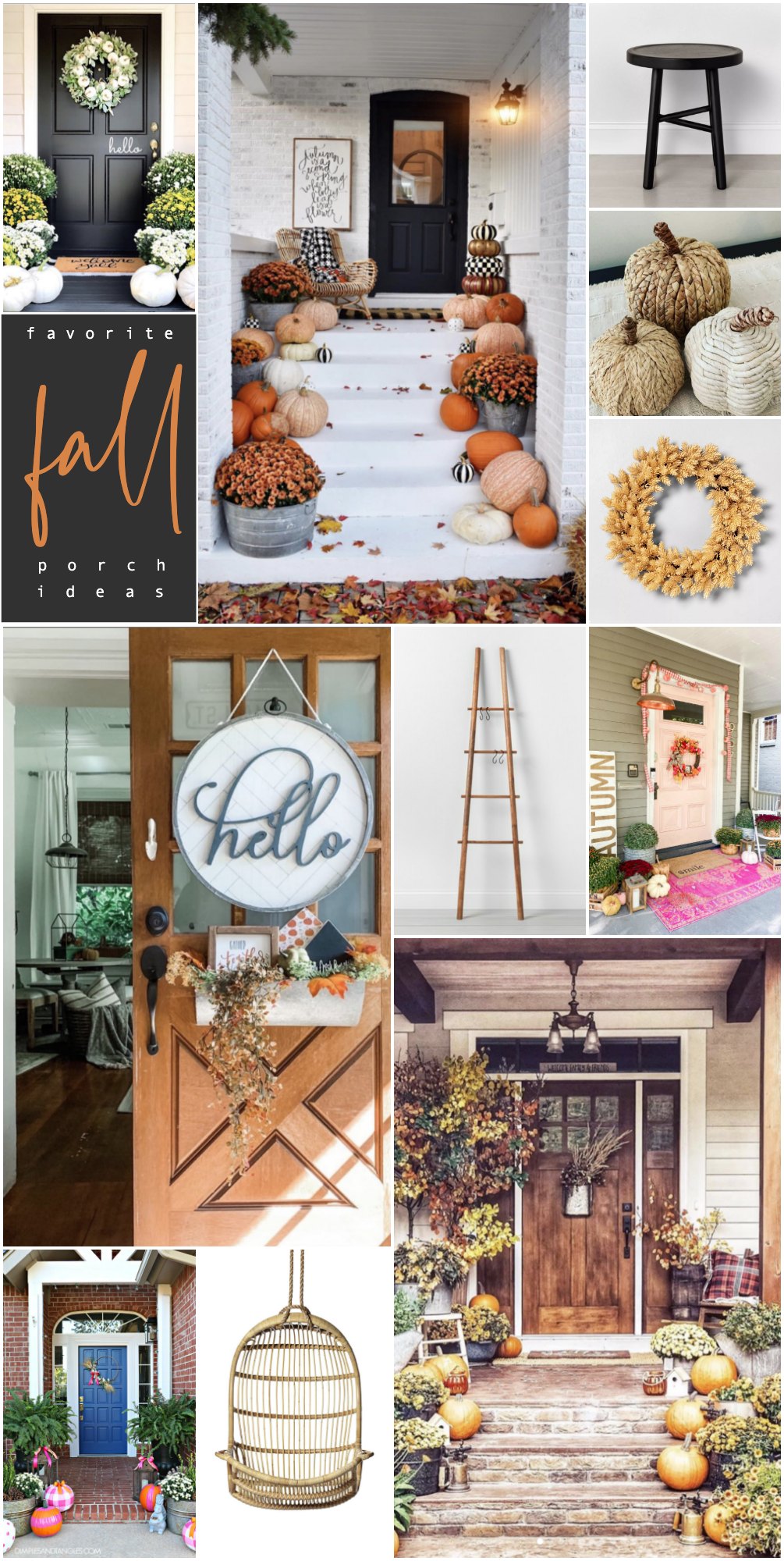 Have a great weekend!
And tag me on Instagram at @tatertotsandjello and share YOUR favorites! They could make it into my Favorite Things posts!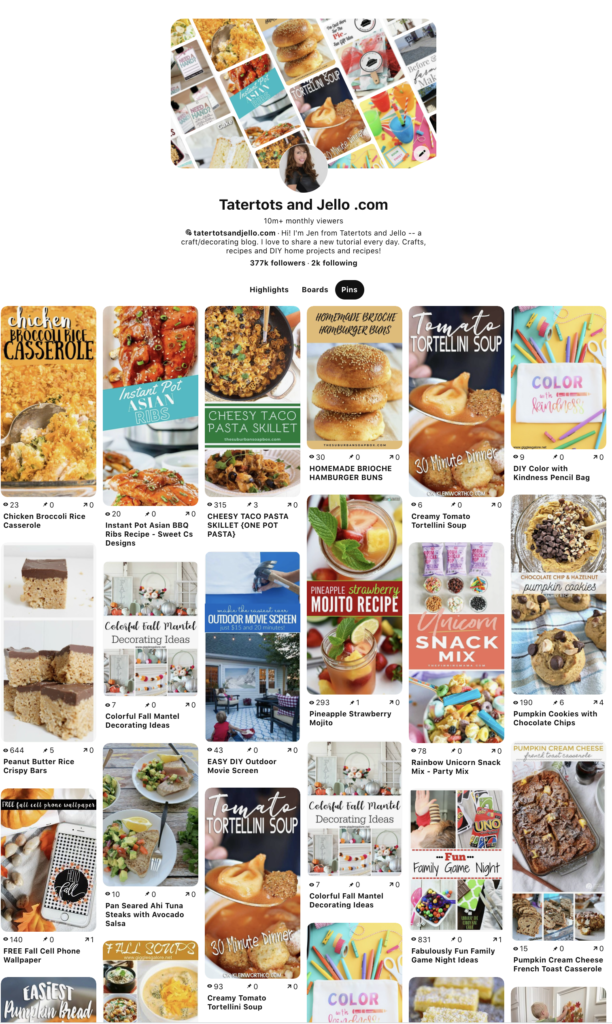 And if you like these ideas and projects, click here to join my Pinterest board and get a behind the scenes look at even more of my favorite projects and inspirations!
xoxo