My word of the year is HAPPY! I am working on creating little moments of happiness each day.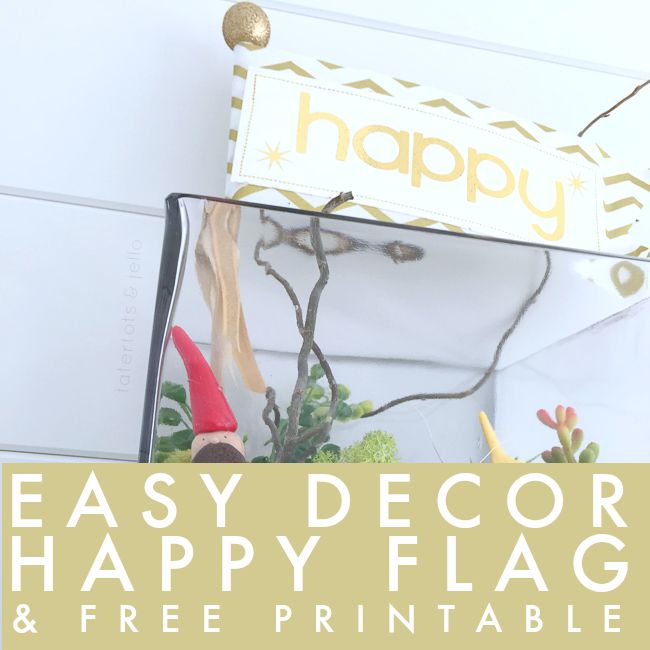 Today I'm sharing a fun way to use the same flag stand from the Independence Day Flag project and the Summer Flag project for your home decor – complete with free printable — thanks to the talented Amelia Smith from Brightsides Designs ! (You can get the wood kits from my friends at Wood Connection if you don't want to make your own.)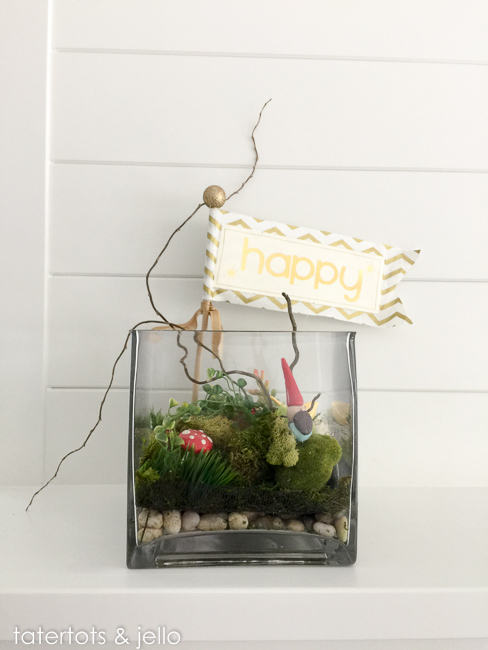 This is a fun and easy project, and perfect to share with neighbors and friends! I'll share the free printable from Brightsides Designs below – and here's how to make it:
If you're making this yourself, you'll need a wood base (you can use a small piece of 2×4 with a hole drilled to accommodate the dowel), a short length of dowel (about 12 – 18 inches) and a small wooden ball. You'll also need fabric or paper.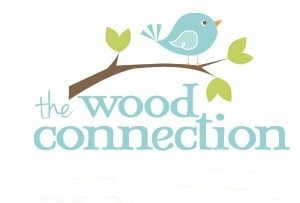 (It's easy and affordable to pick up the kit from Wood Connection, and you can use the four-flag kit to share with friends, neighbors and family – or keep them for yourself and make a full set of flags.)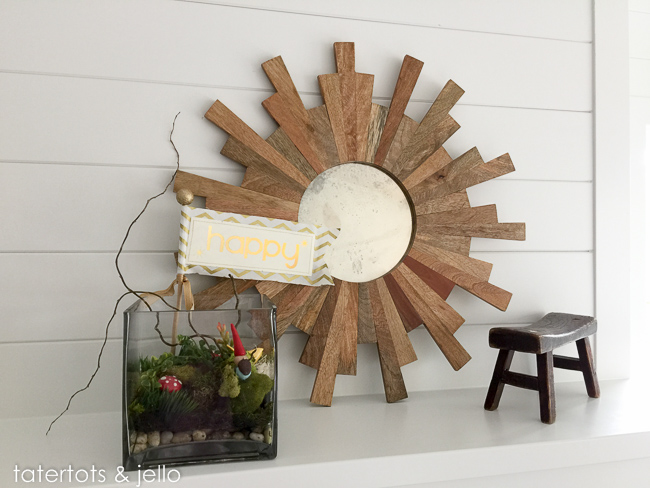 Paint the wooden ball, dowel and base the desired colors. If adding glitter, add it when the paint is wet. Spray with clear acrylic spray to secure the glitter. Let dry while you are making the flag.
Then, you can make the flag.
-Print the printable (there are four on a sheet. Consider making one for a friend and sharing some happiness.) (If you have a Minq machine, you can run it through, if want a little more sparkle)
-Cut out the printable
-Cut fabric (or heavy paper) 4" by 14"
-Fold the fabric and cut the end to look like a pennant – like this: <
-Sew or glue the printable onto the fabric (Tip: use double stick tape on the back of the happy sign as sew at first to hold it in -place. Remove the tape after you have sewed one side of the paper down.)
-Spray fabric stiffener on the BACK OF THE FABRIC FLAG and let dry according to the instructions. (Note: I did this twice)
Roll the left end of fabric on to the dowel and secure with glue from a glue gun.
You can also use your glue gun to secure the wood ball on top of the post.
Find a fun place to put your flag. I love this terrarium from Lisa @Leafdesigns!
Here's the free printable! Just right-click this link or the image below and choose "save as" to download the PDF. As always, it's for personal use only.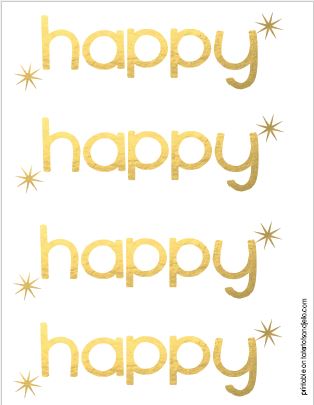 MAKE TODAY HAPPY and share a little happiness with someone else!
xoxo
(PS: I receive no financial remuneration from anyone mentioned in this post – they're just awesome to help make this project easy, cool and inexpensive!)