I've had so much fun using my new Project Life Home+Made cards this week in the #1905Cottage. I couldn't end the week without sharing at least one wreath. This was my favorite project to make and SO simple! Black and White Inspirational Wreath using Project Life cards.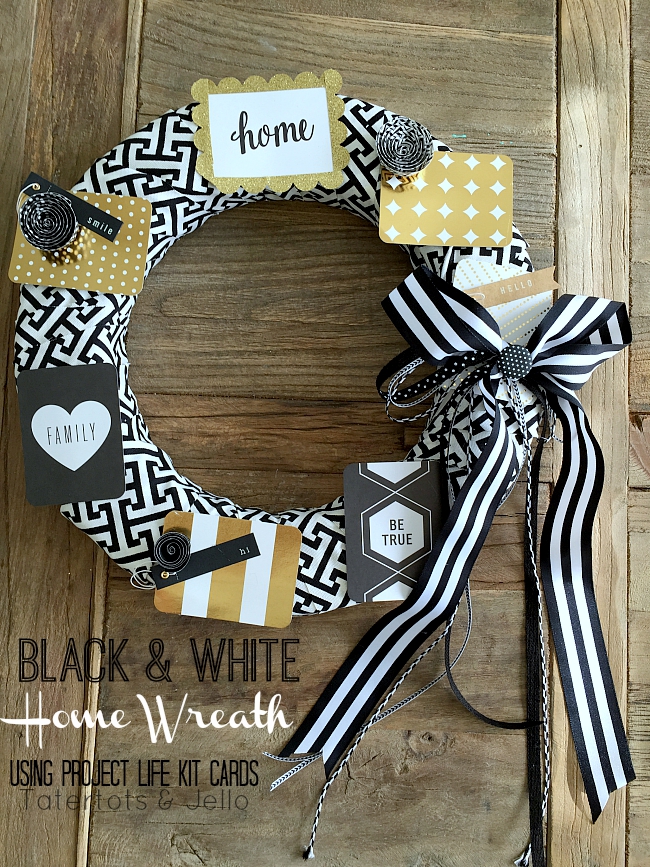 I love the way it looks on the yellow door of the cottage.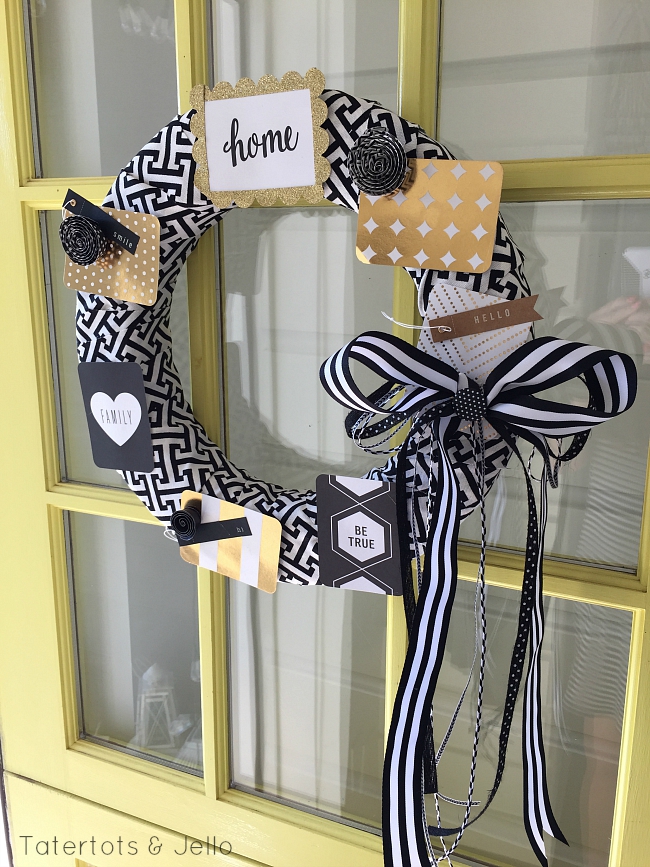 Here's how I made this Black and White Inspirational Home wreath: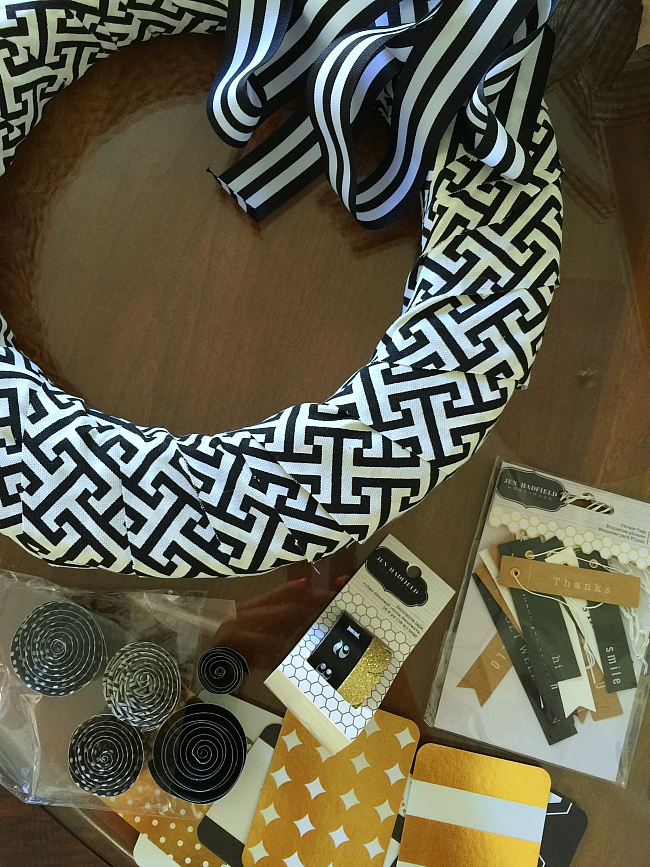 I took a wreath form and wrapped it in fabric.
Then I found which Project Life cards I wanted to use and laid them out on the wreath for placement.
I left room for a bow on the side.
Then I hot glued the cards onto the wreath.
At the top of the wreath I used a Project Life card that says "home" and I outlined that card with scalloped gold washi tape from my Home+Made line.
I added a few other embellishments like some tags from my line too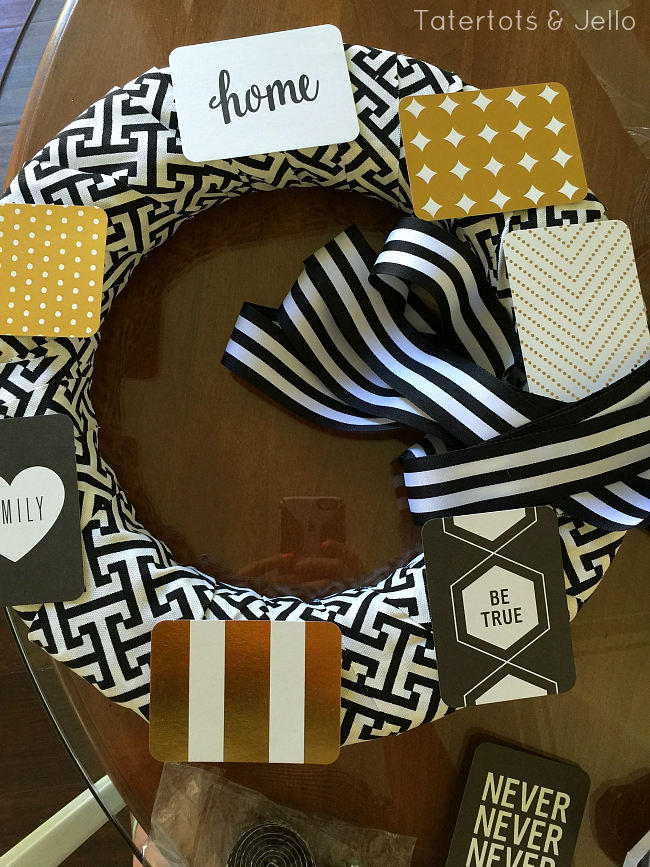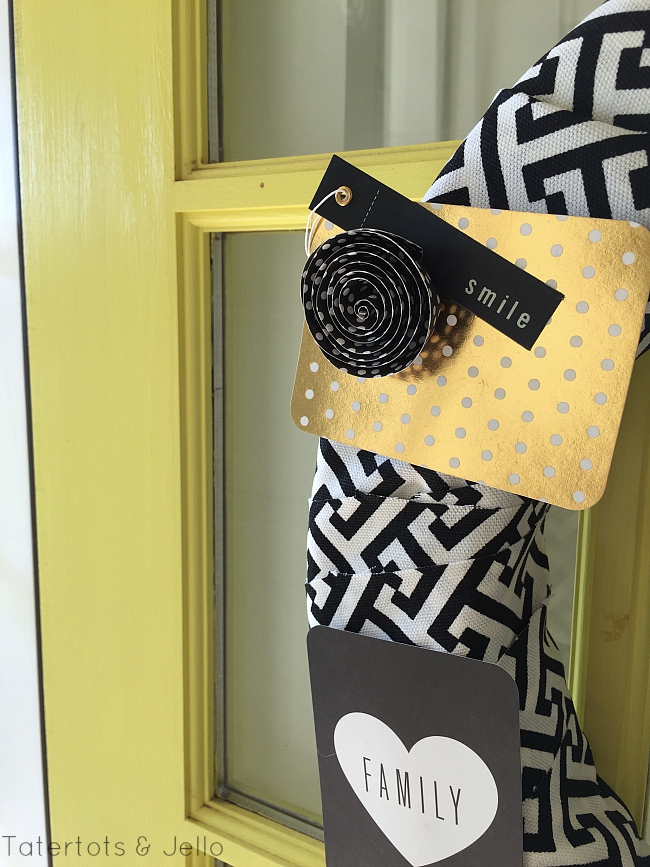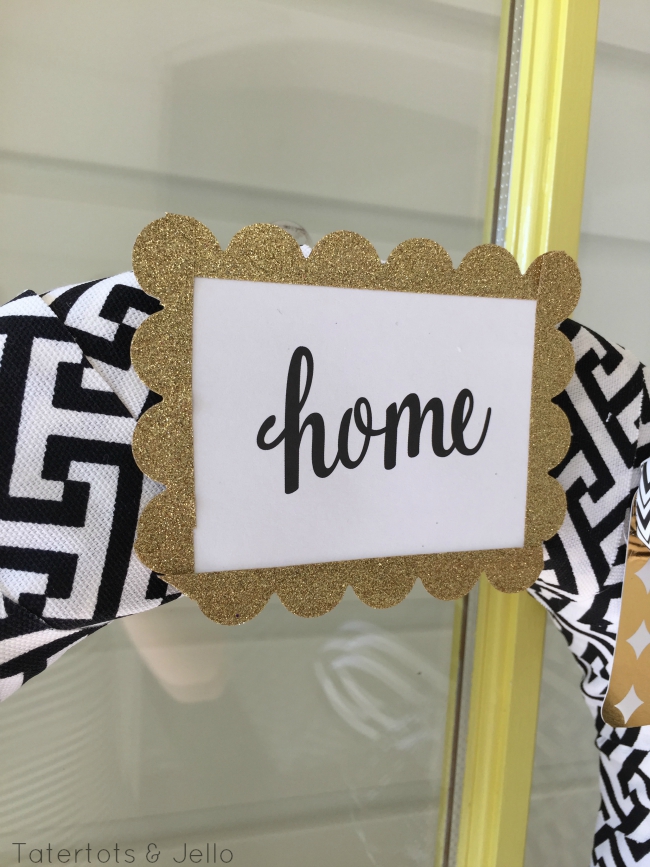 Then I hung it up!
Such a fun little project. Be sure to look for the new Home+Made Project Life Kits that hit Michael Craft Stores TODAY!! I'm so excited about this.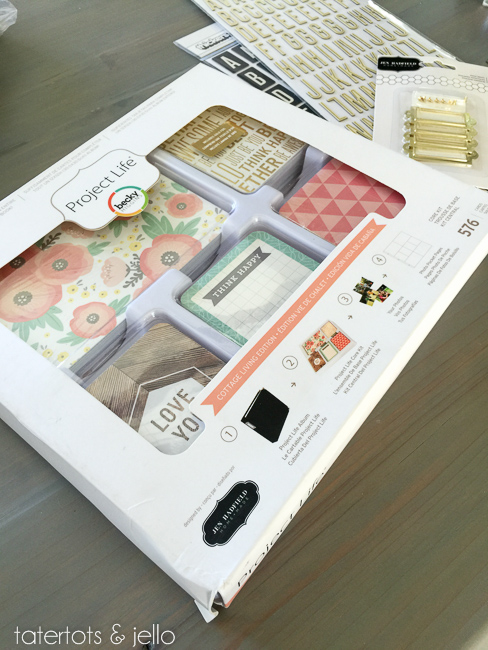 You can buy my Home+Made Project Life kit through Michaels.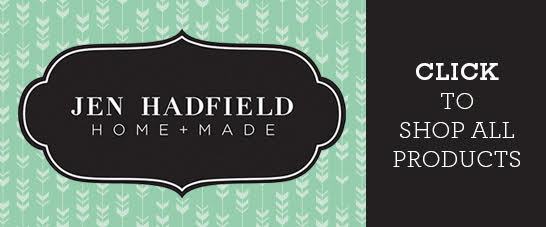 And you can get the any of my Home+Made and new DIY Home lines through Pebbles in My Pocket online or in their store
Happy Friday!
xoxo