I love paint. Paint can change the character, mood and energy of a room. It can freshen a tired piece for furniture or awaken a dark area. So I appreciate good paint – paint that makes the job of painting easier. Thanks to Glidden, I've been contributing to the My Colortopia blog and have been able to put its paint to the test! I'll share my thoughts about the paint in this Glidden paint review – and show you how you can enter to win a $100 Home Depot gift card, perfect for a few gallons of Glidden paint!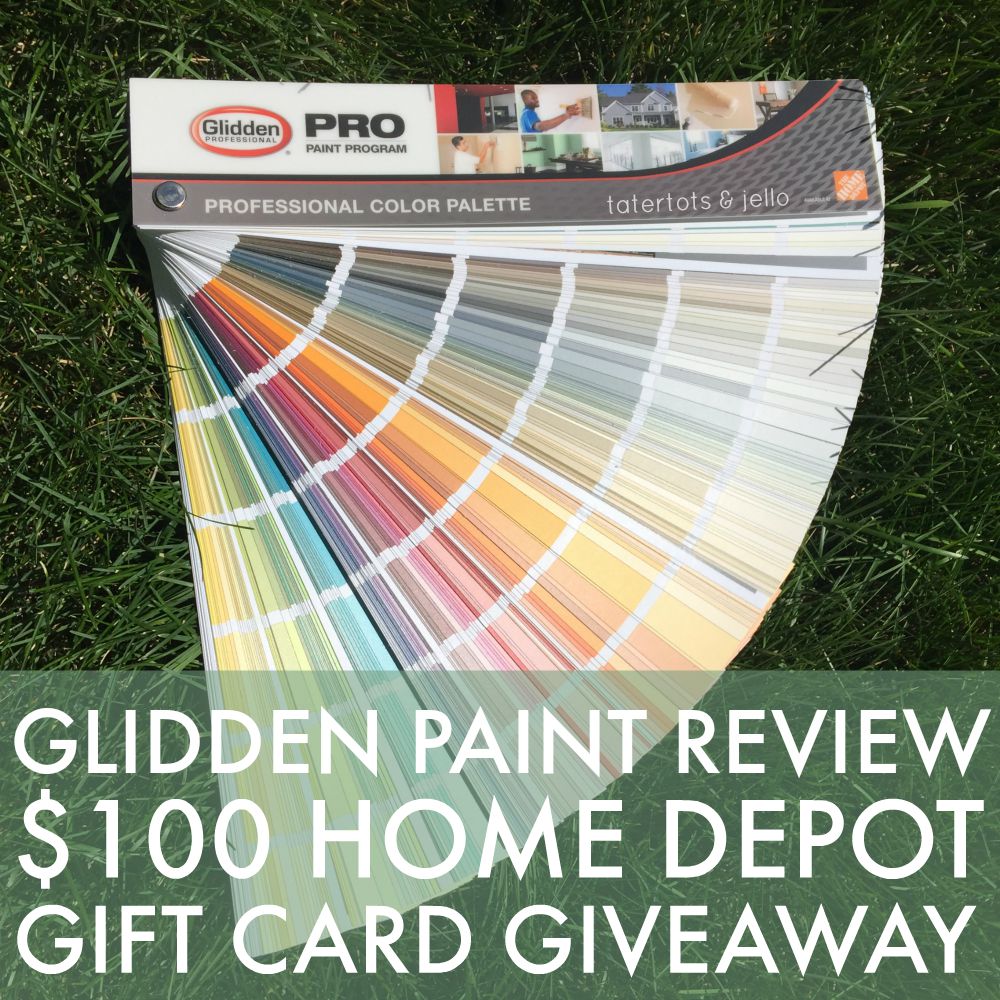 My favorite Glidden paint is Glidden Duo. It's paint and primer in one, designed to eliminate the need for priming before painting.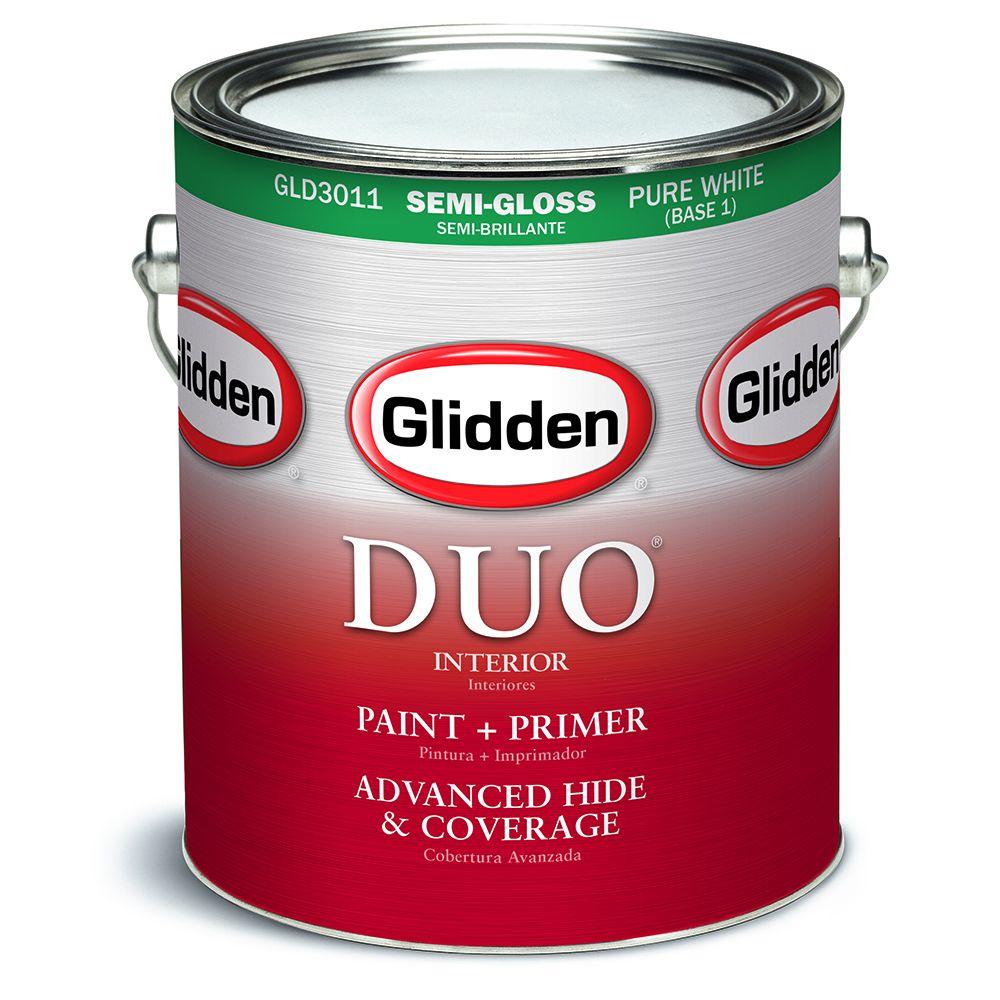 I've used paint in the past where I've needed to add a little latex paint additive to keep the paint flowing well. I don't need that with Glidden Duo; it's not too thick and not too thin. The consistency is just right, and is easy to use with both brushes and rollers.
Plus,
I've gotten really good coverage from Glidden Duo. No paint covers in just one coat, but I have been able to cover darker colors with lighter ones in only two coats. I even managed to cover some chocolate-colored walls with white in two coats (and a few touch-ups).
I also like the range of colors. I can spend a LOT of time trying to find just the right color, and it's easy to get overwhelmed with all of the choices. Glidden's color selection gives plenty of options without the overwhelm.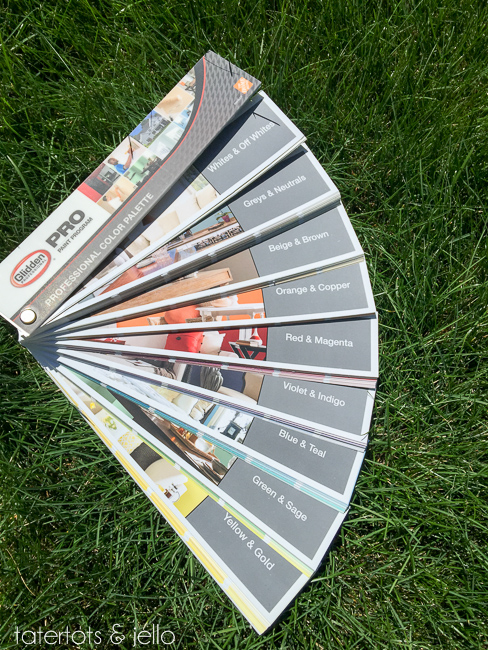 I'm also a fan of the "low VOC," which is paint talk for less toxic and less smelly. VOCs are "volatile organic compounds," and they're what causes the strong paint smell and the environmental impact from regular paint. Despite the lack of volatile organic compounds (which sounds like a euphemism for a teenager), the paint performs great. My family and I love the less-smelliness of the paint too.
(Check it out – I have some sitting on my workbench now for a project I'm working on!)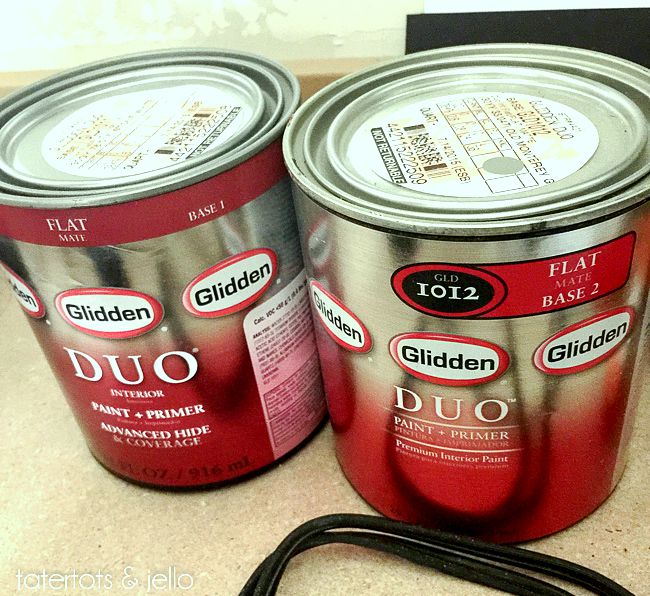 Now that I've lived with a few of my Glidden Duo projects for a while, I can also say that they clean up well and resist staining. For example, I used Glidden Duo to paint some fun stripes on a wall a while ago, and they held up well!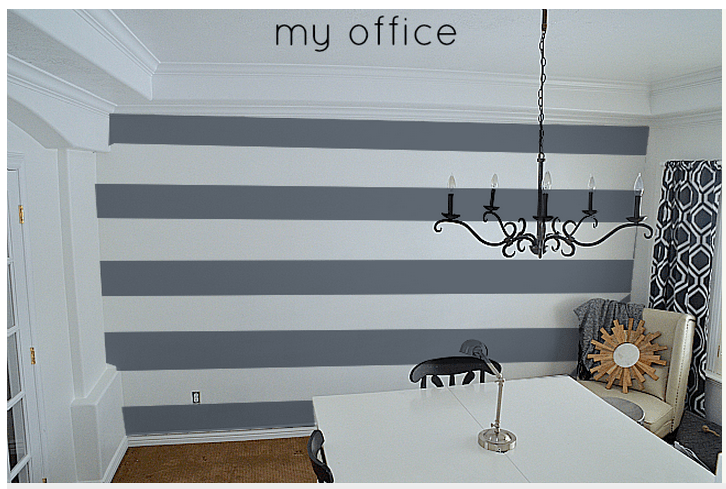 Due to my slight addiction to redecorating, I've also used Glidden Duo to repaint walls I've painted before. I have never had a problem with the paint sticking to previous coats. (I think we have all had challenges with latex paint easily scraping off!) So I'm happy not to have to sand walls before I paint them (as well as happy not to prime them!).
In short, Glidden Duo was my go-to paint even before I began working with the brand – it's far and above my favorite.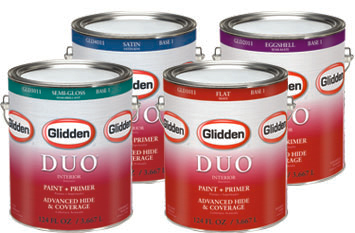 And here's the $100 Home Depot giveaway! Depending on what you choose, you should be able to get a few gallons of Glidden Duo paint from Home Depot and refresh any room in your home!
Not only do I like Glidden, but you can check out other people's ratings and reviews, and add your own if you have used Glidden paint. And check out my contributions to the My Colortopia site for more helpful painting tips, tricks and advice.
xoxo

This post was sponsored by Glidden. However, the opinions are all mine. See my disclosures.