It's been so fun this week to show different ways to use Project Life cards in home decor. Here's another idea that I created to go in Hannah's teen black and gold bedroom. It's an Inspirational Wood Banner for her gallery wall using my new Home+Made Project Life card kit.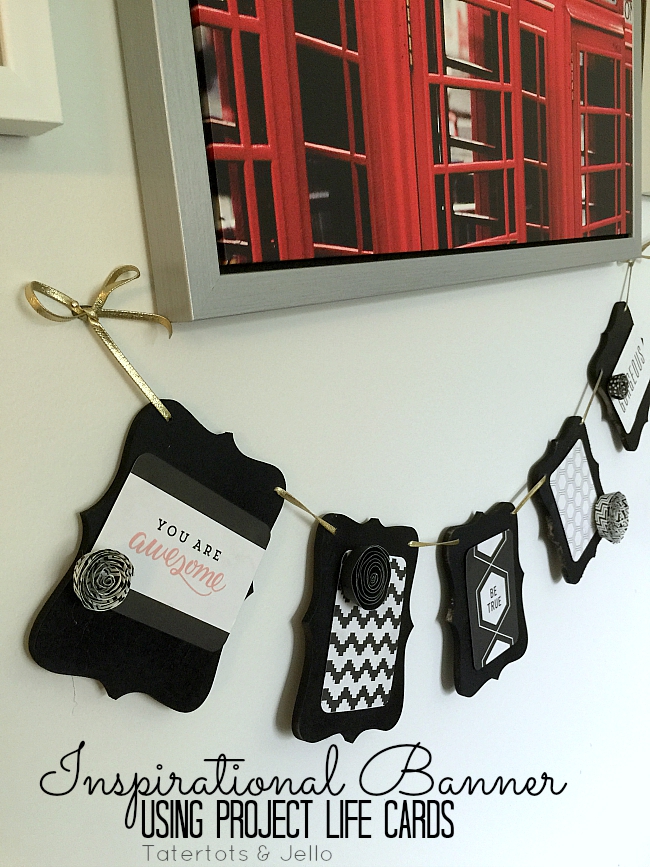 The new Project Life kit will be in Michaels Craft Stores tomorrow – yay!!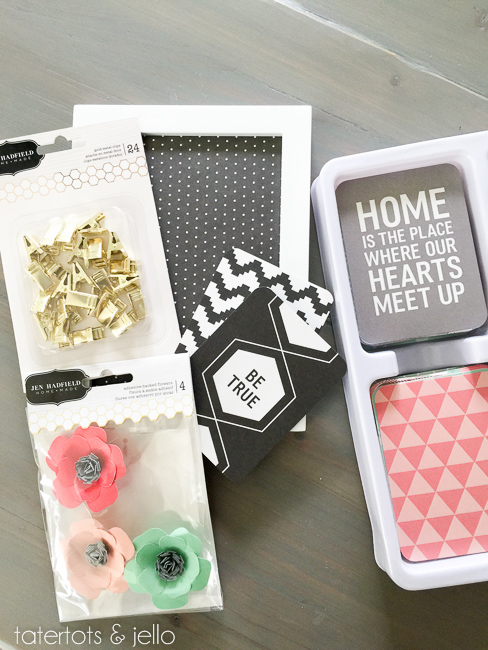 Here's how I made this easy Inspirational Banner: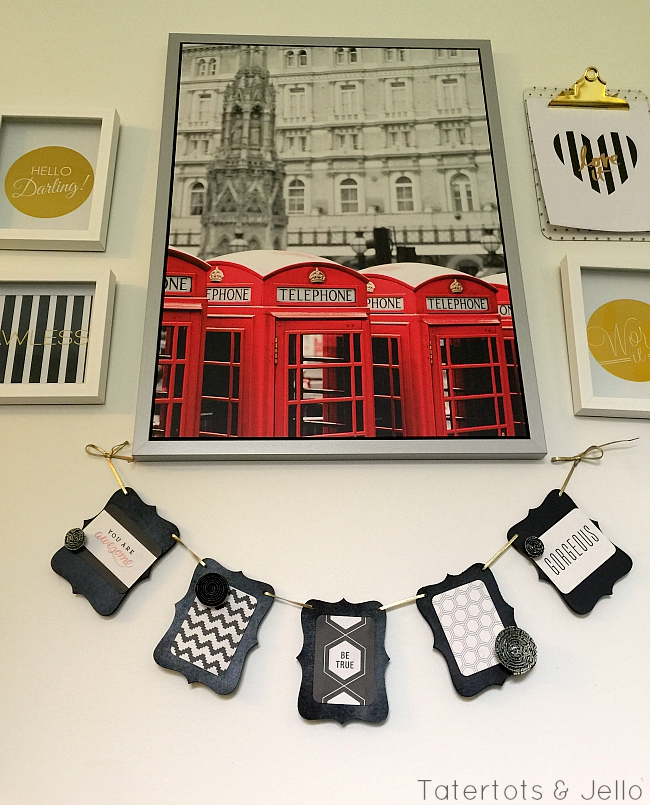 I used "fancy" wood pennants from The Wood Connection.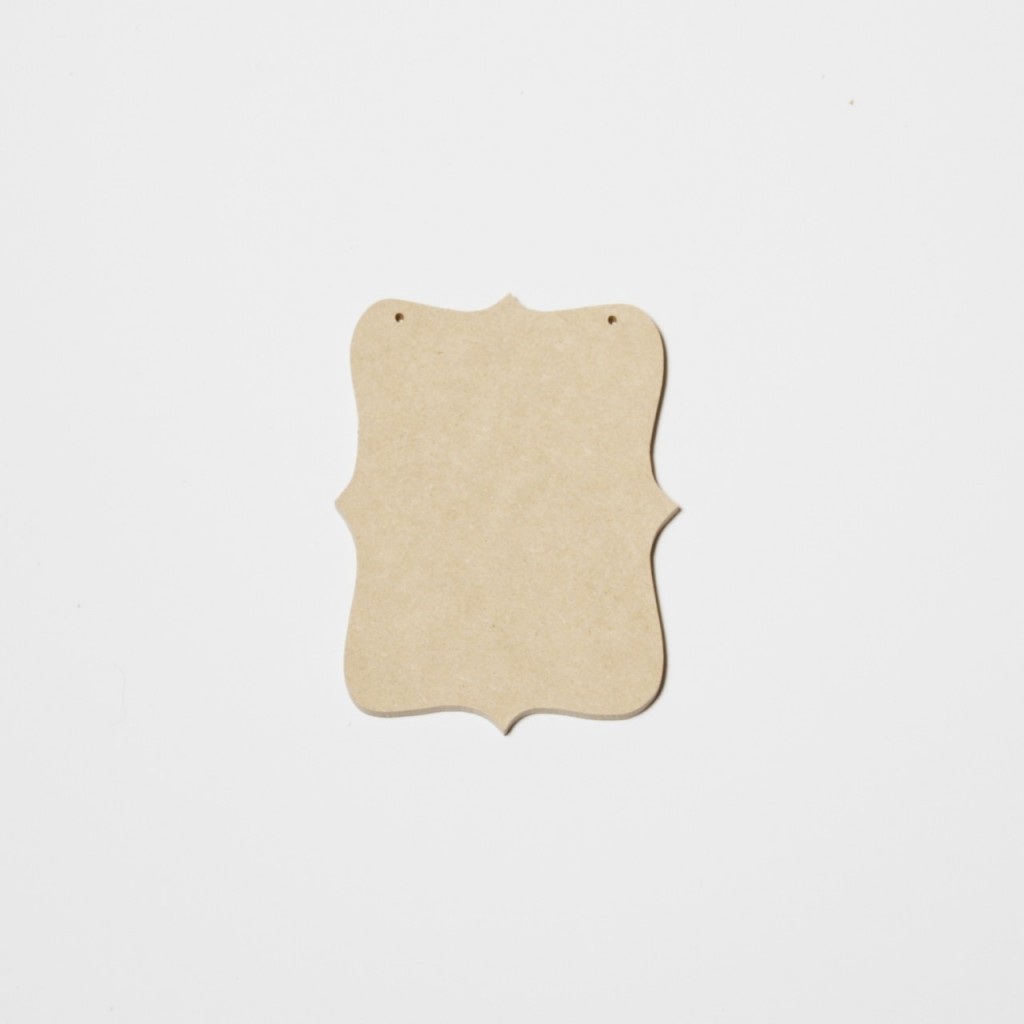 I painted the pennants and then attached Project Life cards from the new Home+Made Project Life kit.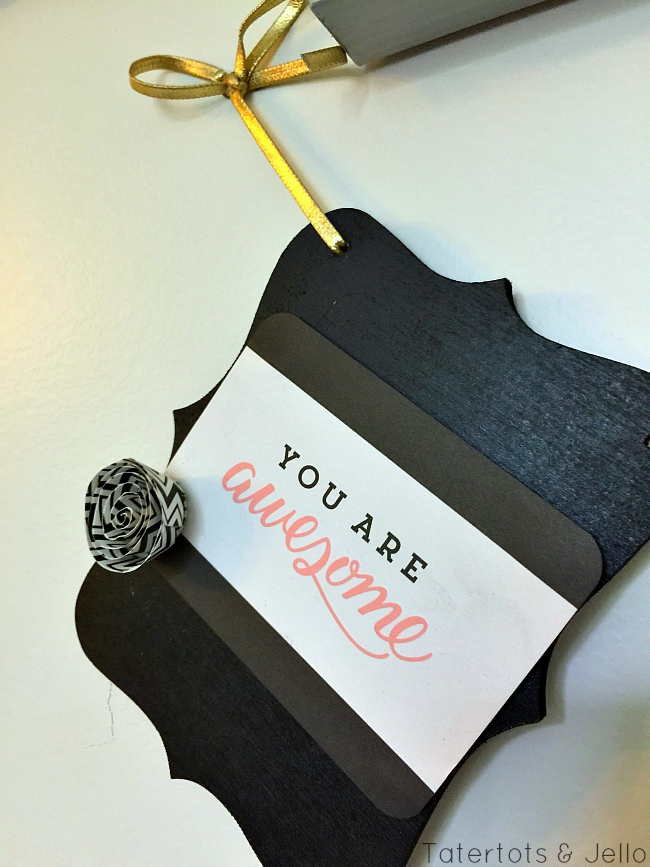 I used glue dots to attach the cards to the wood pennants.
I wanted to add a little shine to the project so I tied the pennants together with gold leather ribbon.
And I embellished them with paper flowers.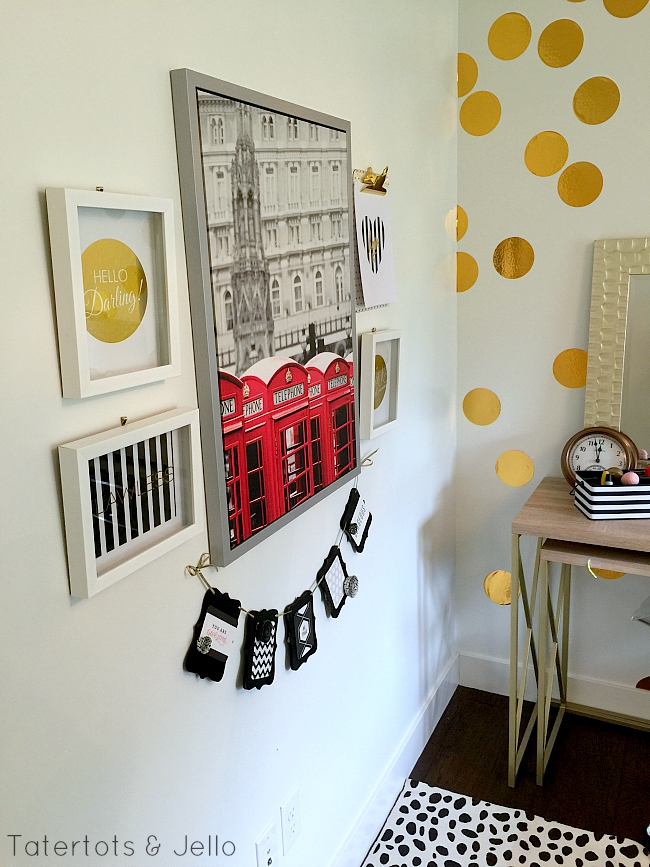 It's a super easy project. I want to make one for Halloween!!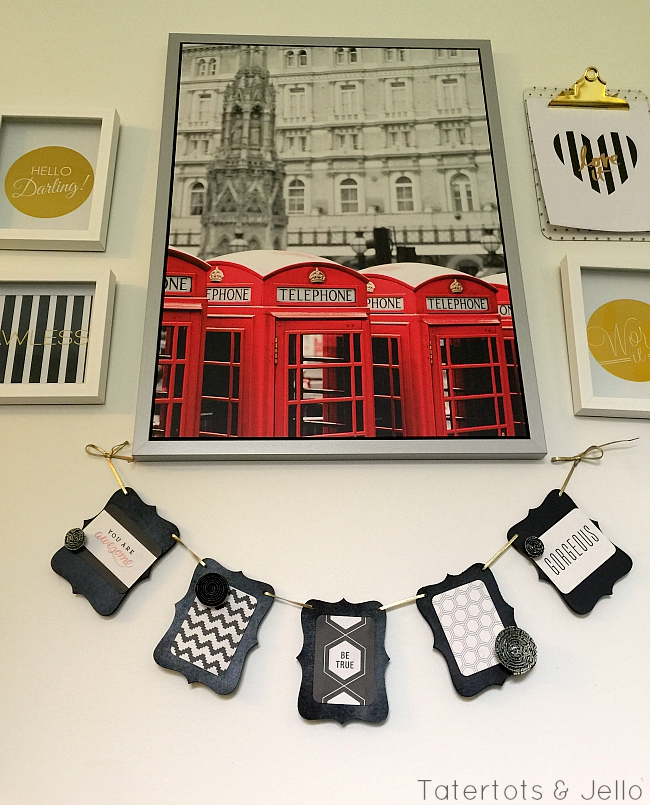 Stay tuned tomorrow for another way to use Project Life cards in YOUR home!!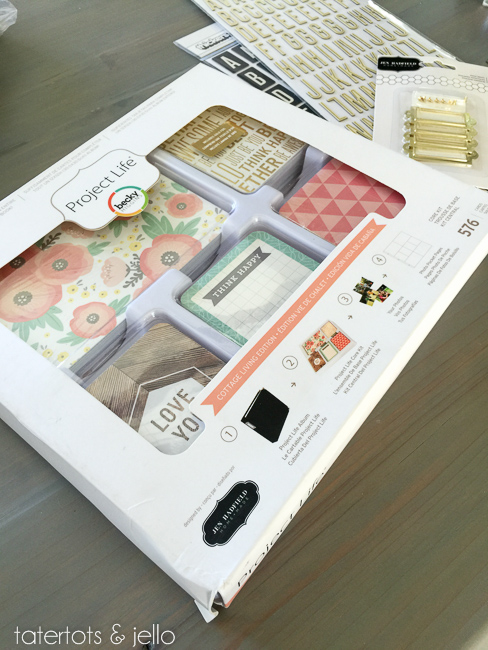 You can buy my Home+Made Project Life kit through Michaels.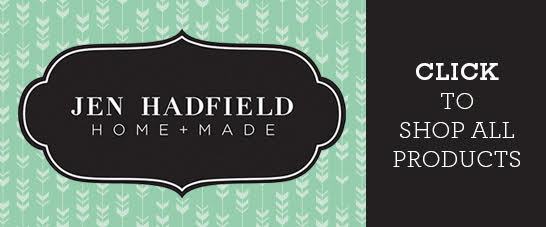 And you can get the any of my Home+Made and new DIY Home lines through Pebbles in My Pocket online or in their store
Have a HAPPY Day!
xoxo