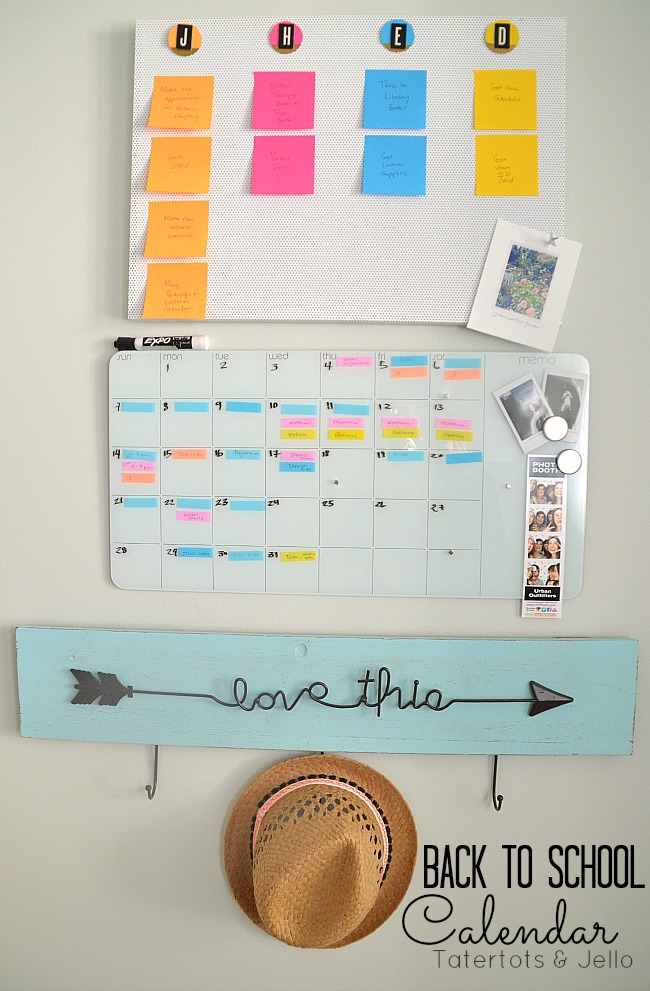 DIY Back to School Calendar System using Post-It Notes. I've had a love affair with Post it® Note products for years. They are so handy, colorful and you can use them for so many purposes! So when we moved into our new home and I was putting together our new command center, I knew that Post-it Note products would be super helpful in keeping us organized.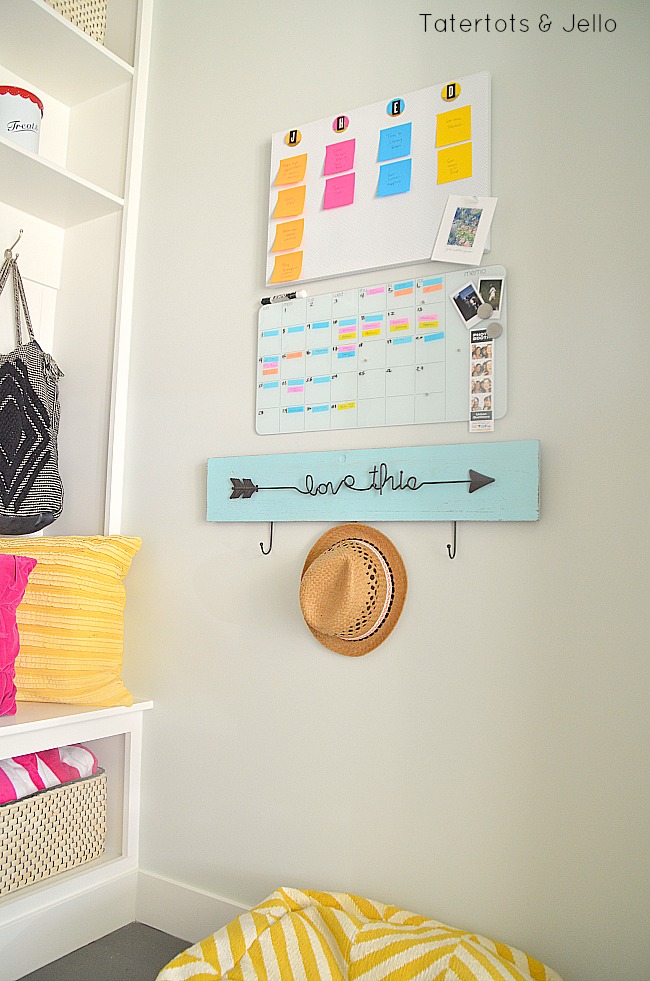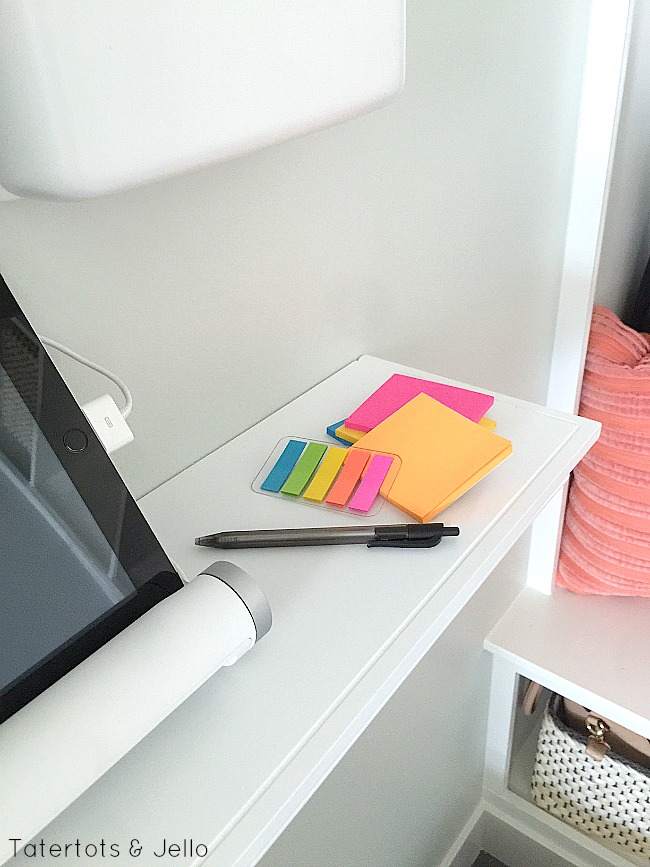 We are gearing up for back to school which is such a busy time of year. As my kids have gotten older it seems that their schedules get even busier with sports, different schools, extra curricular activities and all of their social schedules. It's hard to stay on top of what everyone is doing. And over the summer we had my son's friend come and live with us too so there is another person in our home to keep track of too.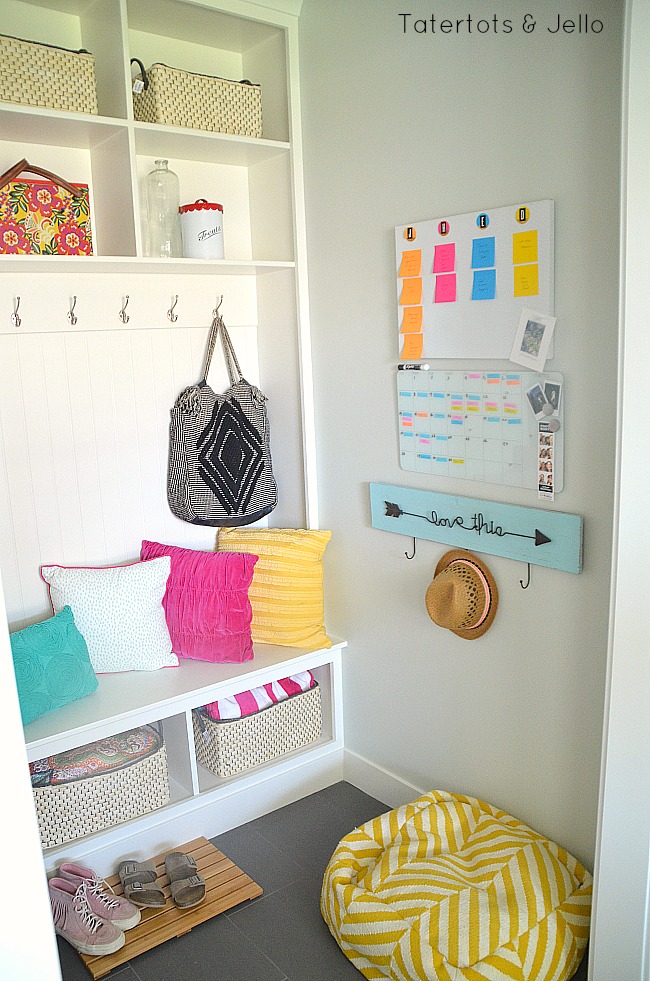 After trying a few different organizing ideas, this is the one that I think will work for us to keep us all on track. I also love that it's simple to use!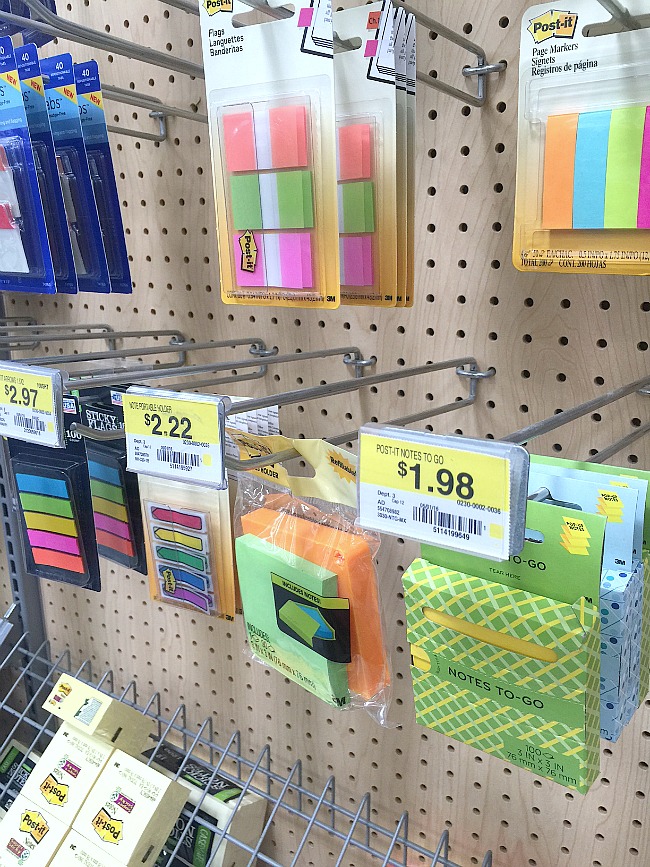 DIY Back to School Calendar System
Supplies:
Calendar
Magnet Board or Wood Board
Tags and Initials (optional)
I got the supplies at Walmart in the office supply section. You can also order them online.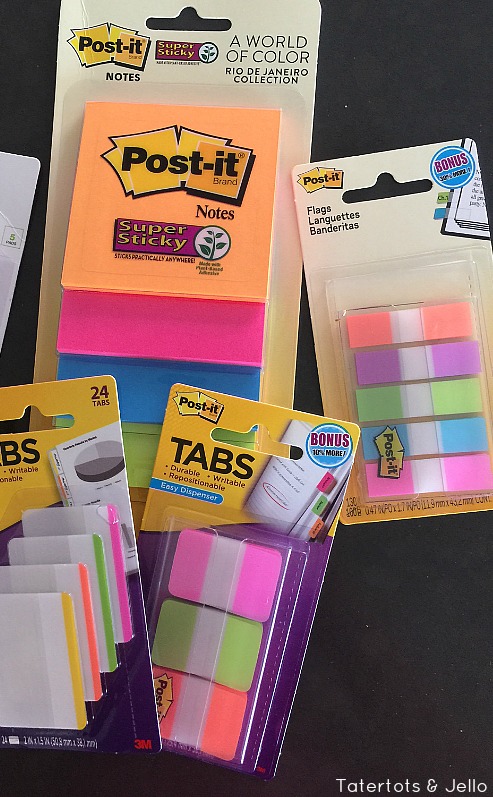 I hung a calendar with a magnet board above it. You don't have to use a magnet board, you can use a plain board if you want. I gave everyone in the family a different color to make it easier to keep track of each person on the calendar and board. I picked a color that had coordinating Post It® Note tags and flags. For example – on the calendar I am yellow so I have my own 3×3 Post it® Note pad, flags and tabs that coordinate together.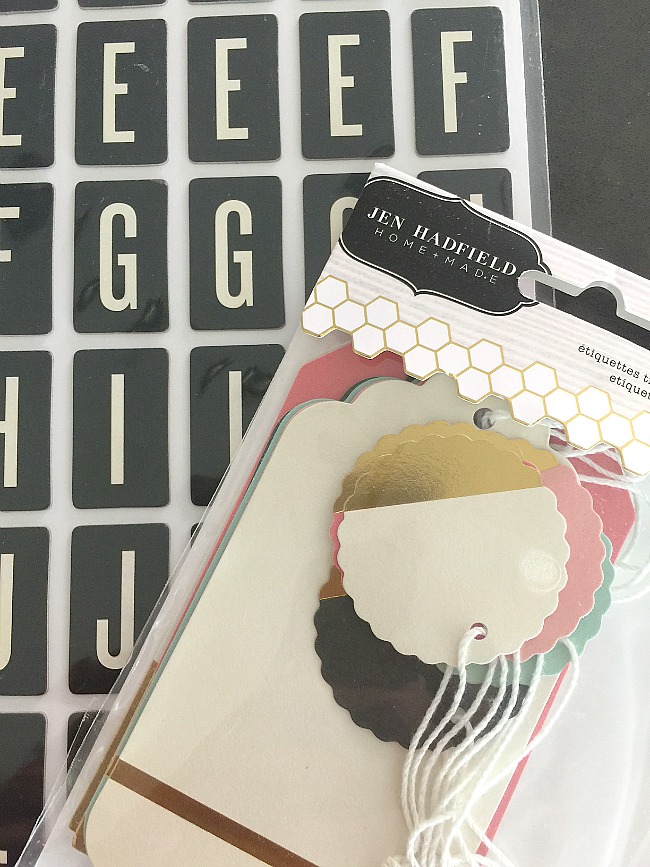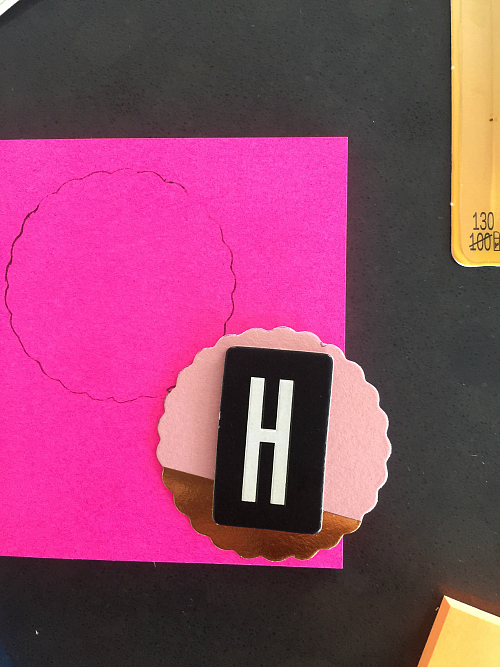 Then I headed the magnet board with each person's initial. To make these I took some gold-dipped tags from my American Crafts Home+Made line and I cut out a circle from each person's colored Post it® Note color and I attached it to the tag. Then I put each person's initial on their tag and I attached it to the magnet board at the top.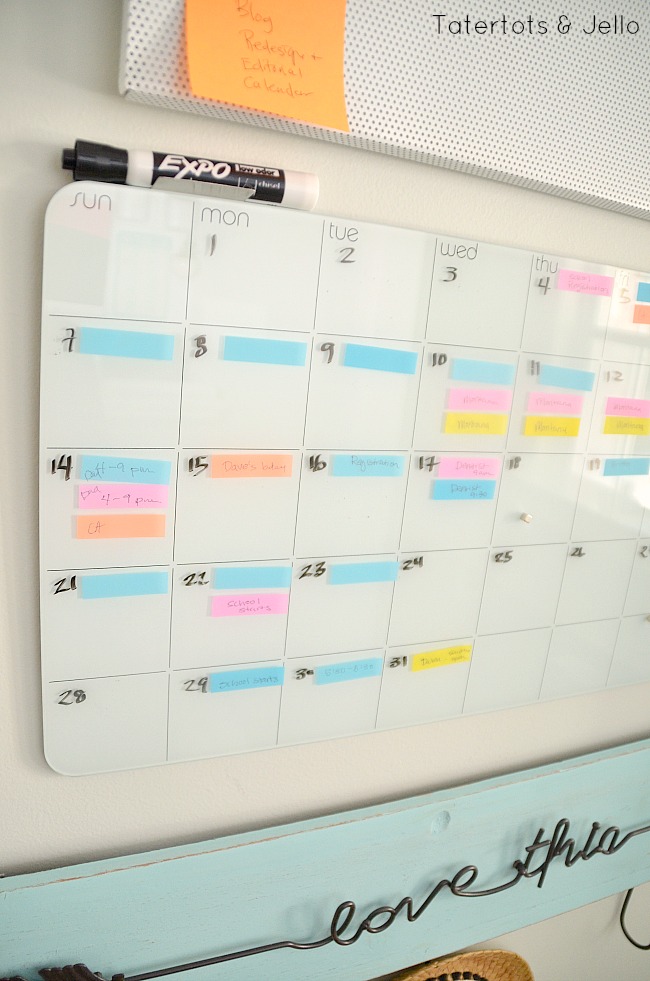 The magnet board is the place where messages go, as well as to-do items for the month. It's a good place for everyone to look when they come in the door and see what action items they need to see right away.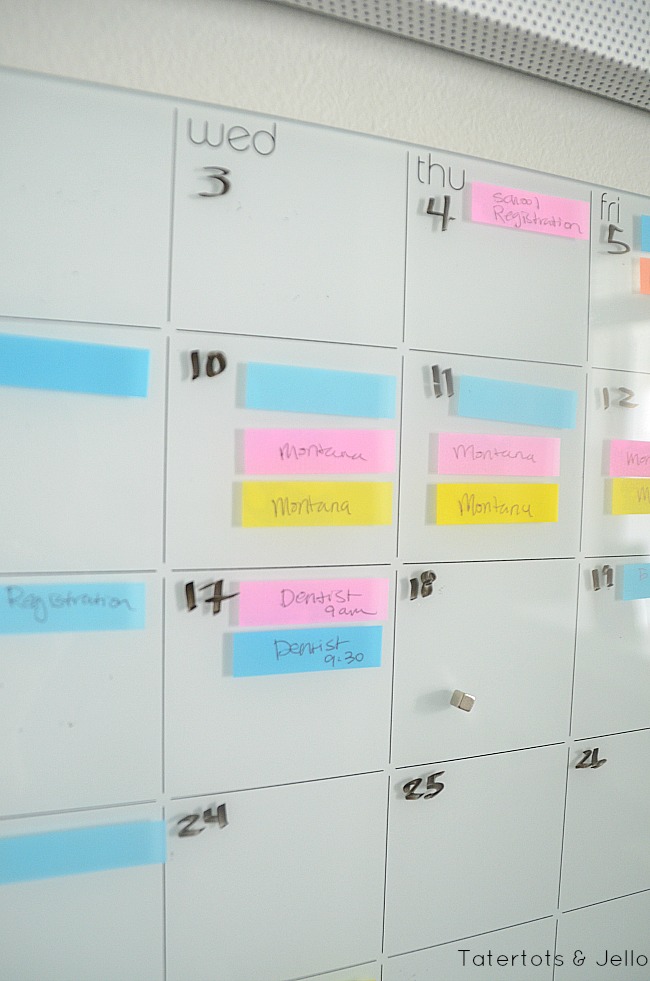 For the calendar, I used a dry-erase format so I can switch out the days each month easily. Then each person in the family has a different color Post it® Note flag color to keep track of items during the month. At the beginning of the month I write the days on the dry erase calendar and then I add the colored flags to each day. For example, I'm divorced so I keep track of what days my daughters go over to their dads house on the calendar by adding their colored Post it® Note flags to the days they are at their dads house. Any other appointment or activities are added to their color flag and I write down what that event is – like a dentist appointment and the time and add it to the day. That way each person can look at the calendar and see what things they have going on for the month by looking for their color of Post it® Note flag.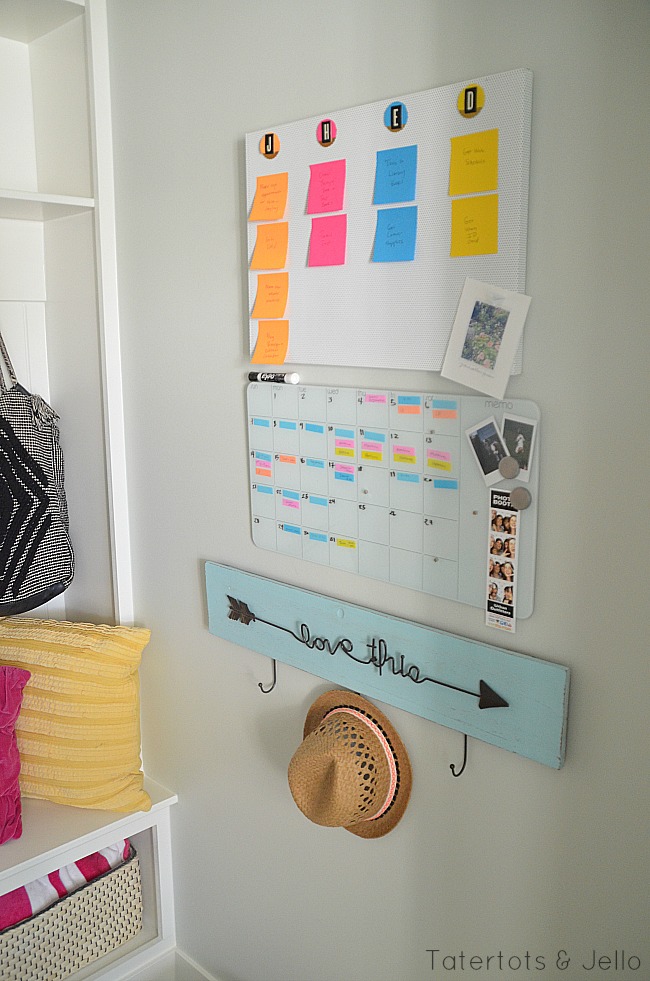 There are so many colors of Post it® Notes products that it's easy to assign a color for a new person or event in the family. I have two kids that live on their own, but I can assign them their own color and keep track of things going on in their lives too. Like trips or events where we connect like when they come over to visit or when we do things together. It really makes life a lot easier. I love being able to look at each day on the calendar and see who is doing what. And Post it® Notes are so easy to reposition in case the dates change and when it is time to plan out a new month. It's great!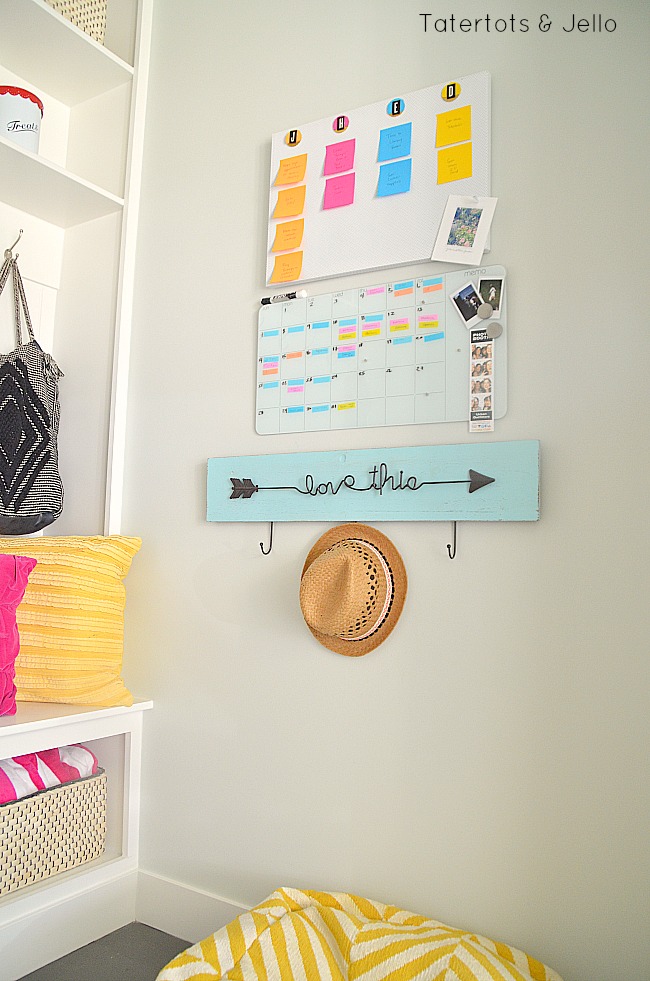 For more fun ideas on how you can use Post it products, check out their website here.
How do you stay organized for Back to School?
Share your ideas with us in the comments!!
You can follow along with Walmart and Post it® Note for special deals and ideas:
Facebook:
Twitter:
Instagram:
Pinterest:
xoxo

This is a sponsored conversation written by me on behalf of Post-It. The opinions and text are all mine.