Industrial Farmhouse Coffee Table Makeover. I love Industrial style but I also love the bright clean colors and elements in modern farmhouse style. Our new home has a little bit of a beachy vibe with the pale green walls, planking, wainscoting and pale green glass backsplash in the kitchen. For some reason I have had such a hard time getting my furniture to work in our new house. The living room especially has been challenging but I think it's coming together! I feel like this is a happier phase in my life since we are all healing from the divorce and loving our new neighborhood. I am excited to put brighter, happier colors in this house that reflect this new chapter. I used the same grey couch that was in my cottage in the living room, but added a giant HOT pink chair. It makes me smile every time I see it. I have brought some pink elements into the room too. My coffee table from before was too big for the space so I spent some time looking around for a new one.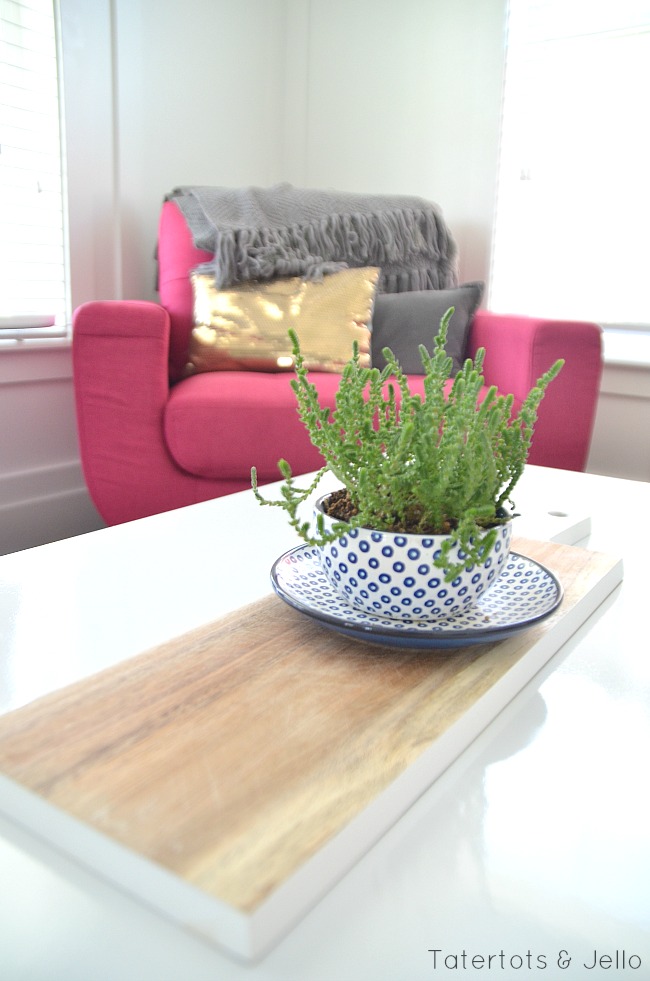 I'm part of the Better Homes and Gardens team and I knew there was an industrial coffee table they sell at Walmart that was about the right size for my space.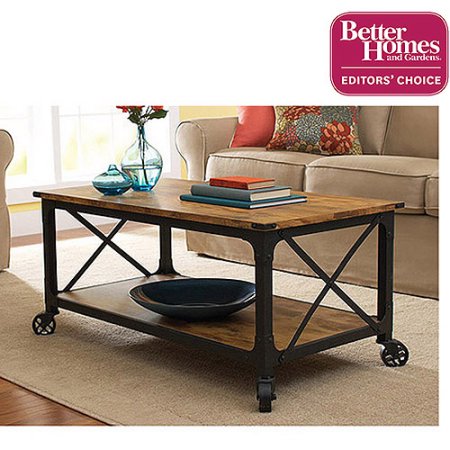 I wondered what it would look like if I changed it up a little to better reflect my style. And for under $100 I thought it would be a fun project!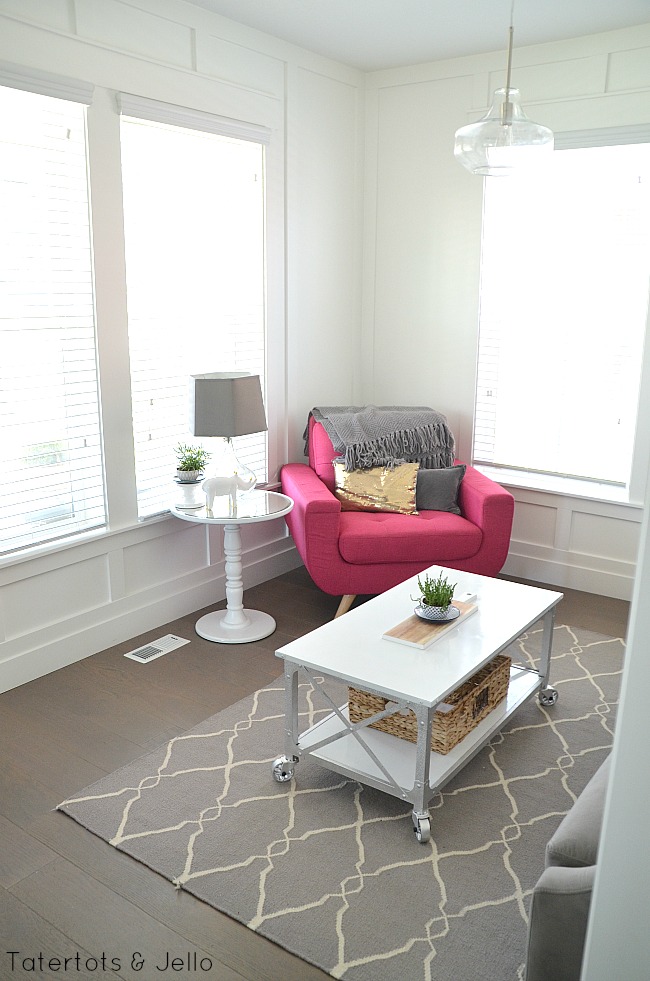 I think the table is great the way it was, but for my home I thought it would be more my style if I painted the shelves white and the metal parts on the table a bright silver. So that's what I did! The metal parts of the coffee table are nice and sturdy, and the shelves are wood but are covered with a veneer type of covering. So to be safe you should use a primer when spray painting something like this. I used Rustoleum's 2x paint that has paint and primer in one. And since the wheels are plastic this paint was perfect because it works on plastic too!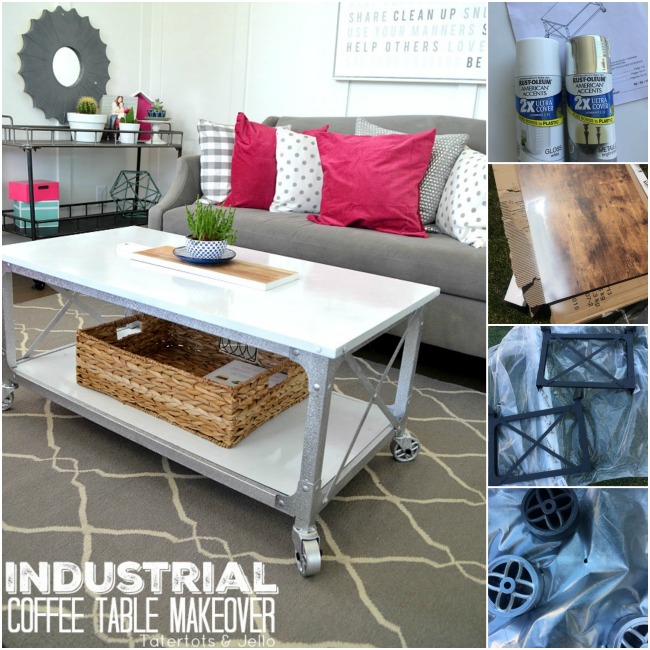 I covered all of the parts of the coffee table in three coats of spray paint, letting each coat dry at least 2 hours in between. One thing that I have discovered after spray painting so many projects is not to rush the painting process. Don't put too thick of a coat of paint on something because it will not dry evenly. Another tip is to paint everything flat, that way you don't get drips.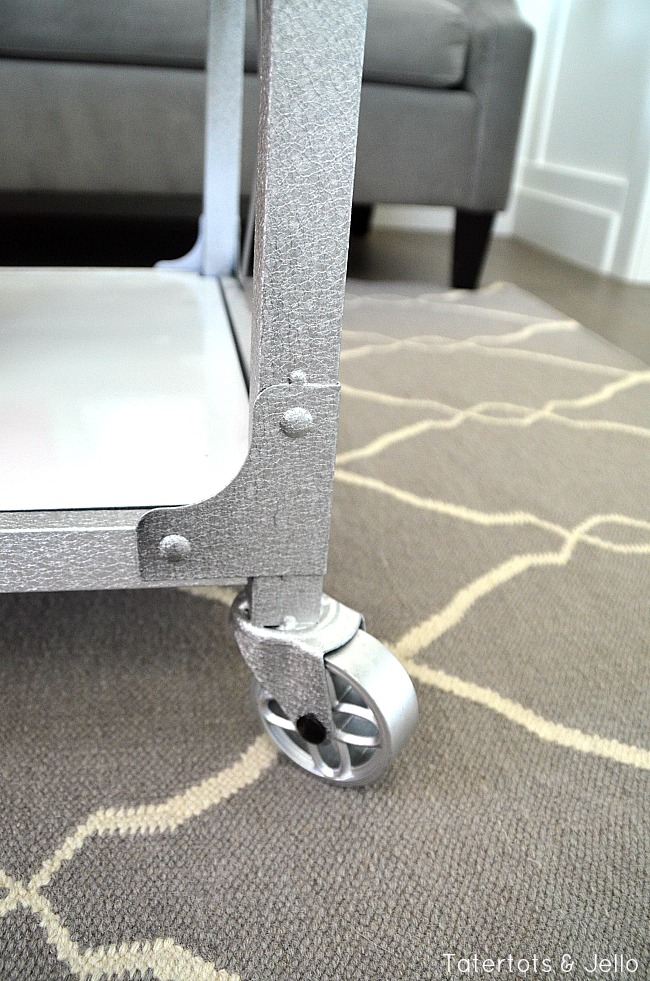 Once all of the pieces were painted I put the coffee table together.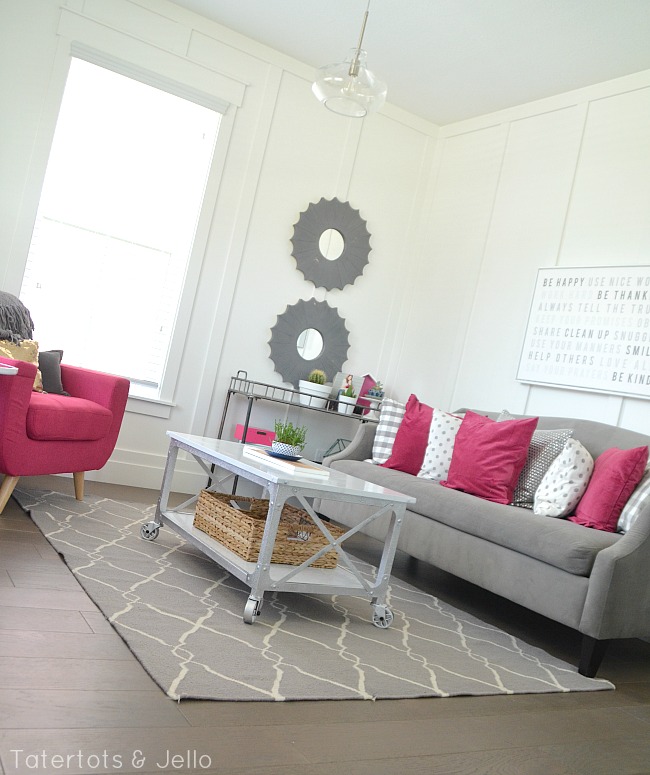 I think that it's a great size for my room. And I love that it has an industrial look but it also reflects my style.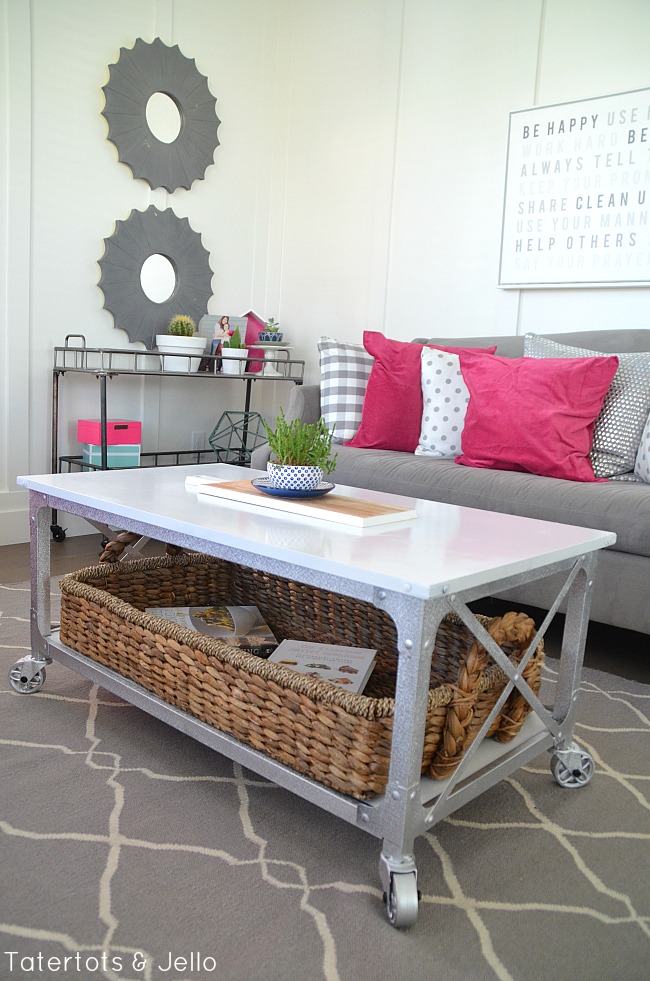 I added a basket to the bottom shelf. It was on a shelf on my island at the cottage and I couldn't find anywhere to put it in the new house. So that makes me happy too!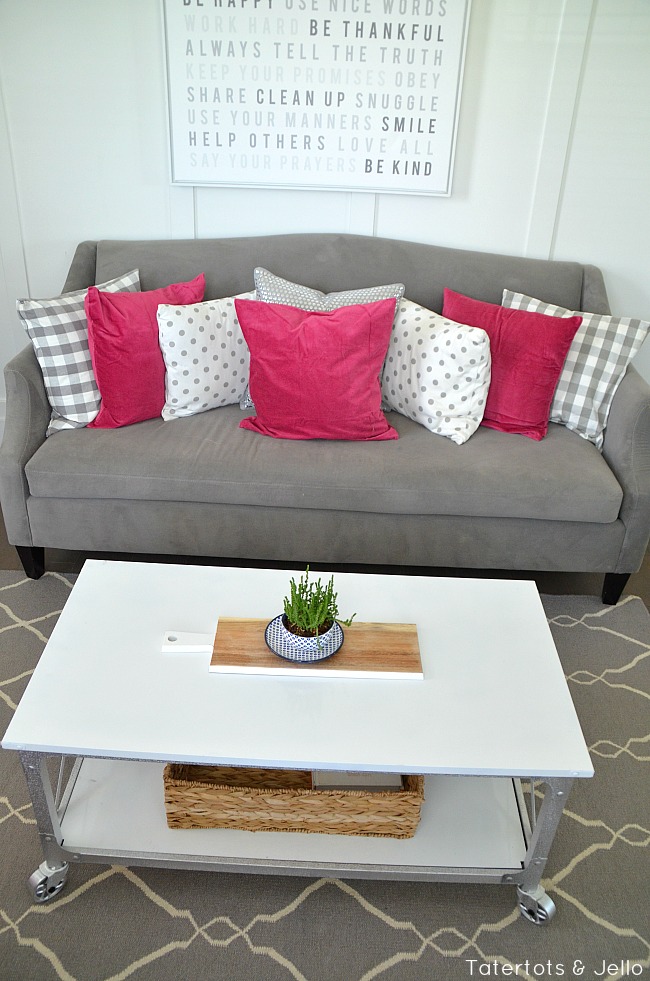 Now I just need to find a really interesting hot pink pillow to put in the center of the couch.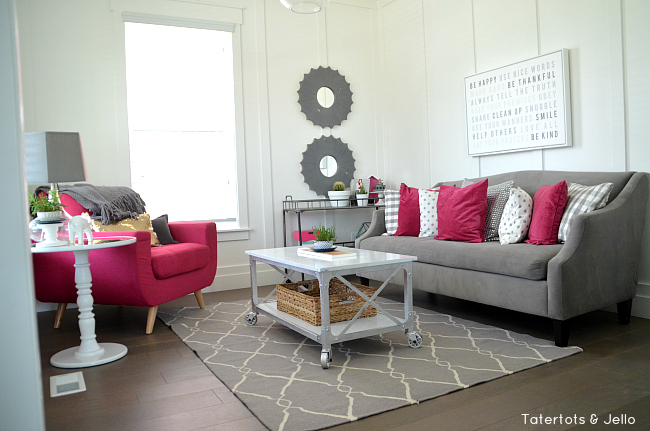 Also if you are interested in doing something like this in your home, there are some coordinating furniture pieces in the BHG Live Better line at Walmart — a console table and an entertainment console table too!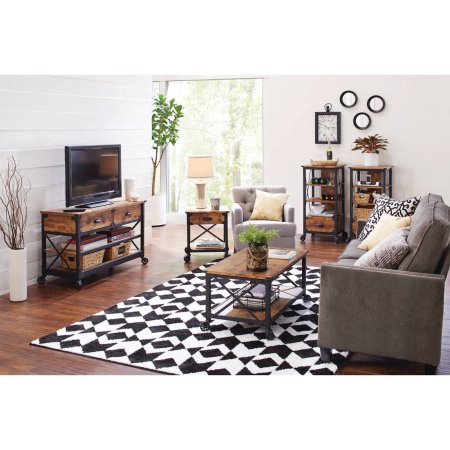 Have you ever made something in your home over with paint?
Tell me about it in the comments – I would love to hear!!
Have a wonderful day!
xoxo