Modern Industrial Farmhouse Succulent Garden.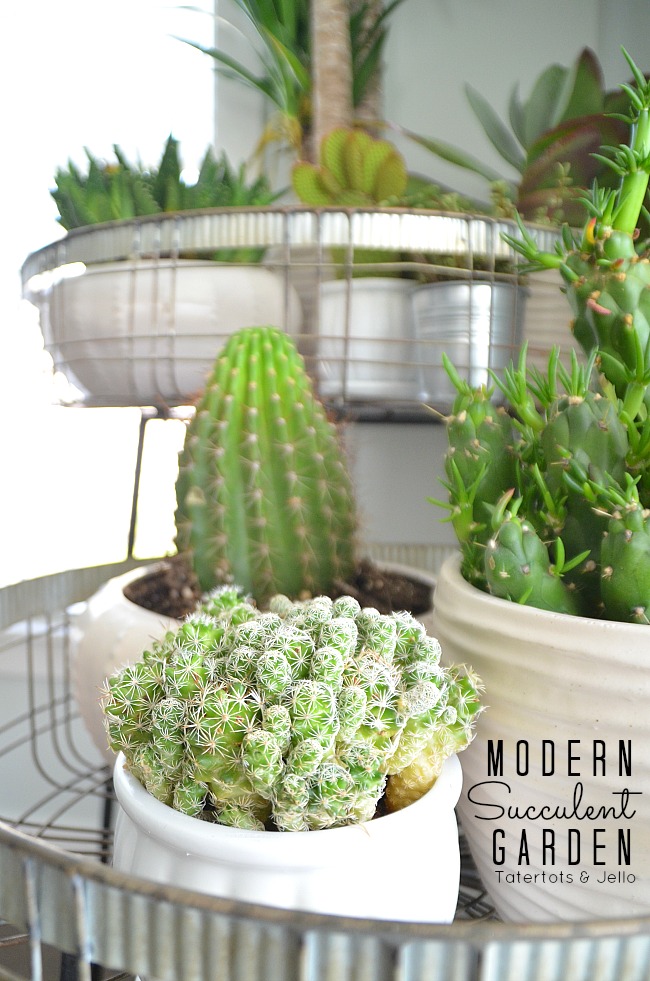 I've had a love affair with succulents for the past couple of years. I think it's because I have a black thumb and I kill regular plants LOL. I can still kill succulents, it's just a little harder to do. Seriously though, I love the way succulents look. At the cottage I used an Ikea step-stool to display succulents in my family room.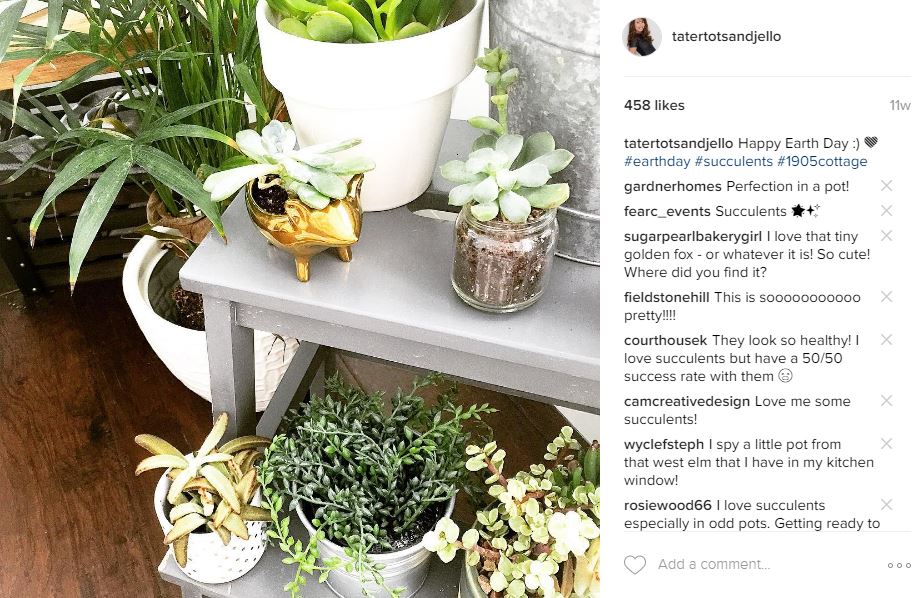 In our new home there is a great room that is meant to be a dining room and I am using it as an office/dining room. It needed a little foliage to brighten up the space and I thought it would be fun to create a succulent garden. As I was browsing the internet I found these amazing plant stands with a Modern Industrial vibe.

I fell in love with them.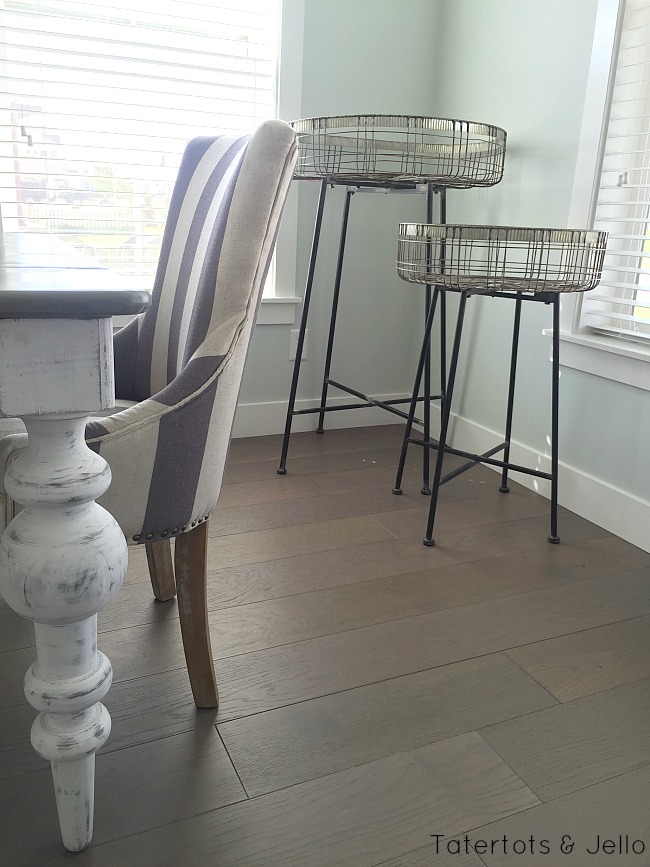 When they came they were a little bigger than expected, but I loved the size of them.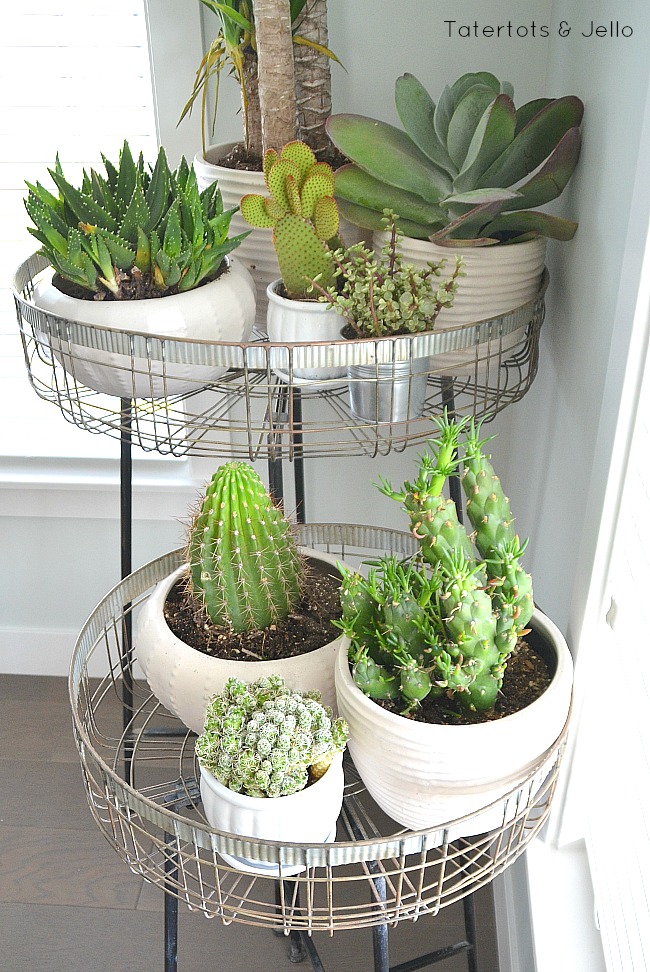 I headed to Lowes for succulents and pots.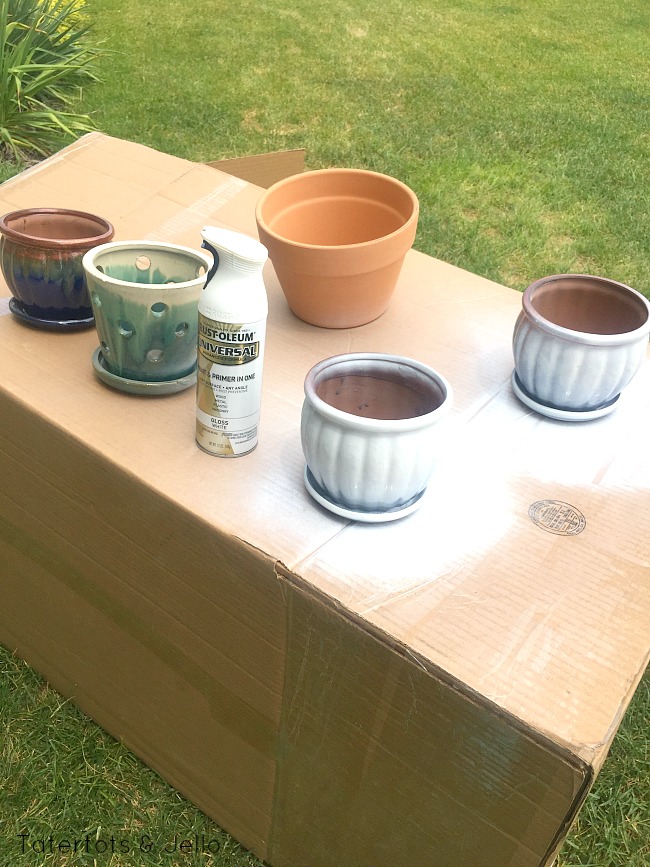 I knew I wanted all the same color pots so the focus would be on the succulents and it wouldn't look too crazy. I also knew I wanted different heights of plants. Since the planters sit in a corner, I wanted a pot in the back to hold a tall plant. I found some large pots that were perfect and some smaller pots were the right size but not the right color.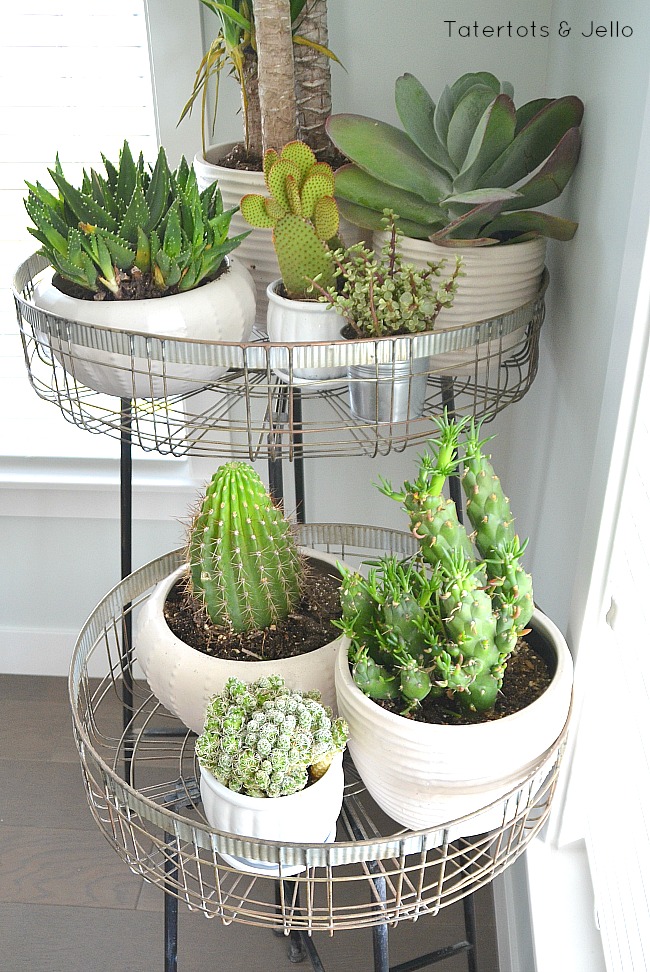 So I took them home and spray painted the smaller pots.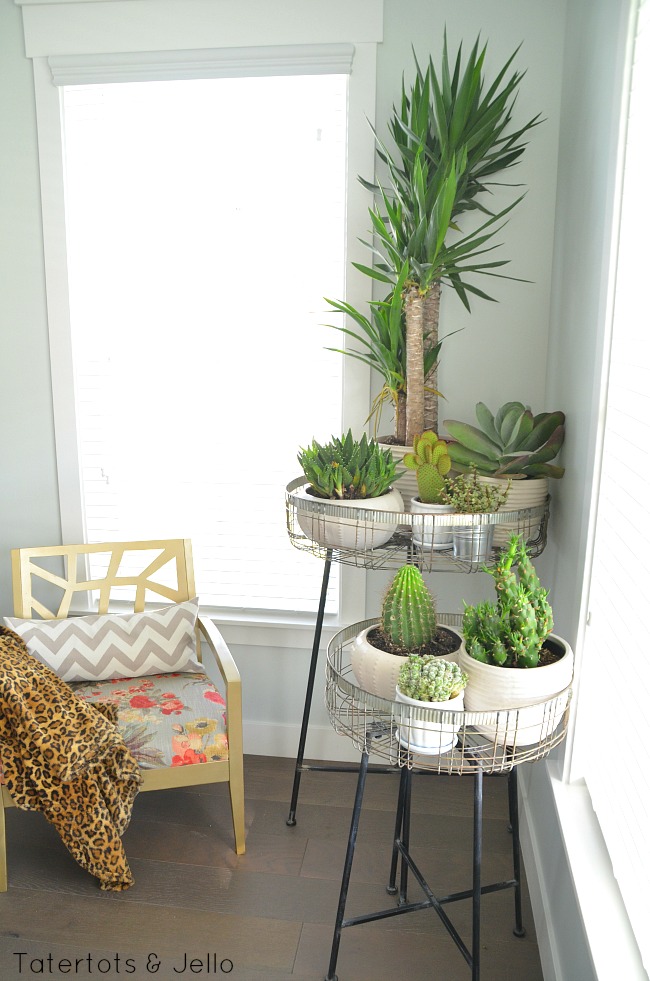 I am so happy with the way my succulent garden turned out! It really adds some interest to the corner of the room. And since it's right at the entry to our home, it is a focal point of the entry.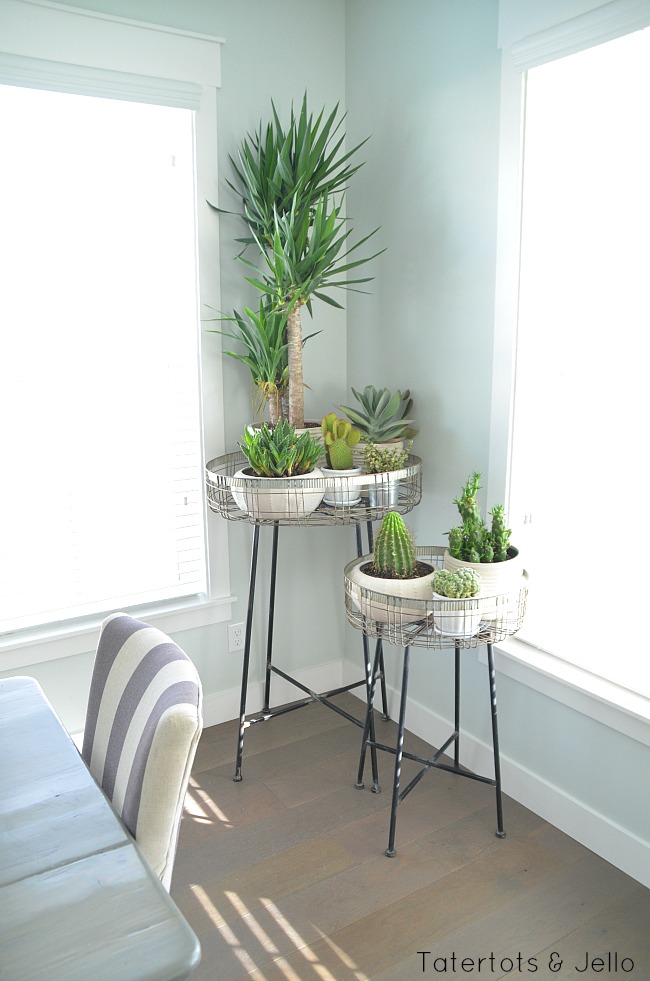 The plant stands are called Imax Pitzer planters and you can get them from Amazon – they are even listed on Prime. Yay.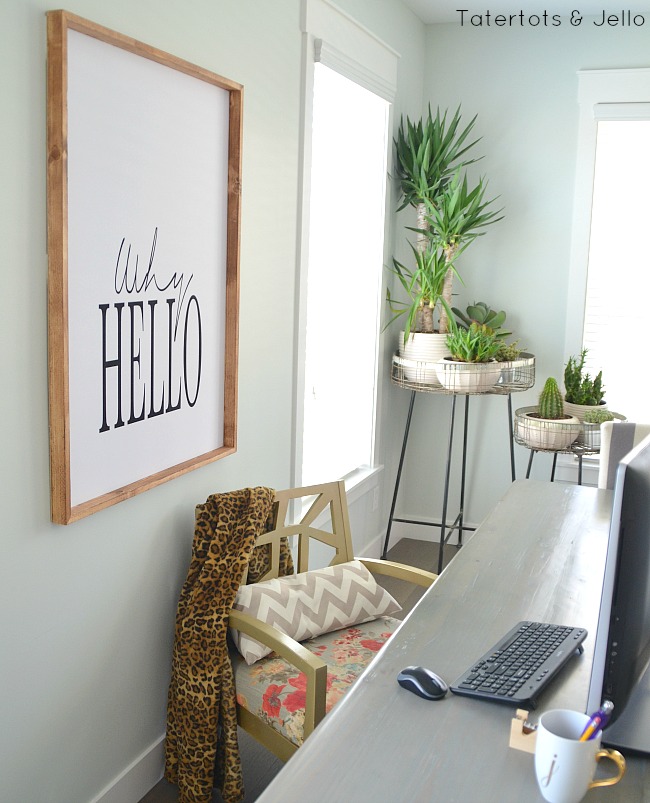 Do you love succulents? How do you display them in YOUR home??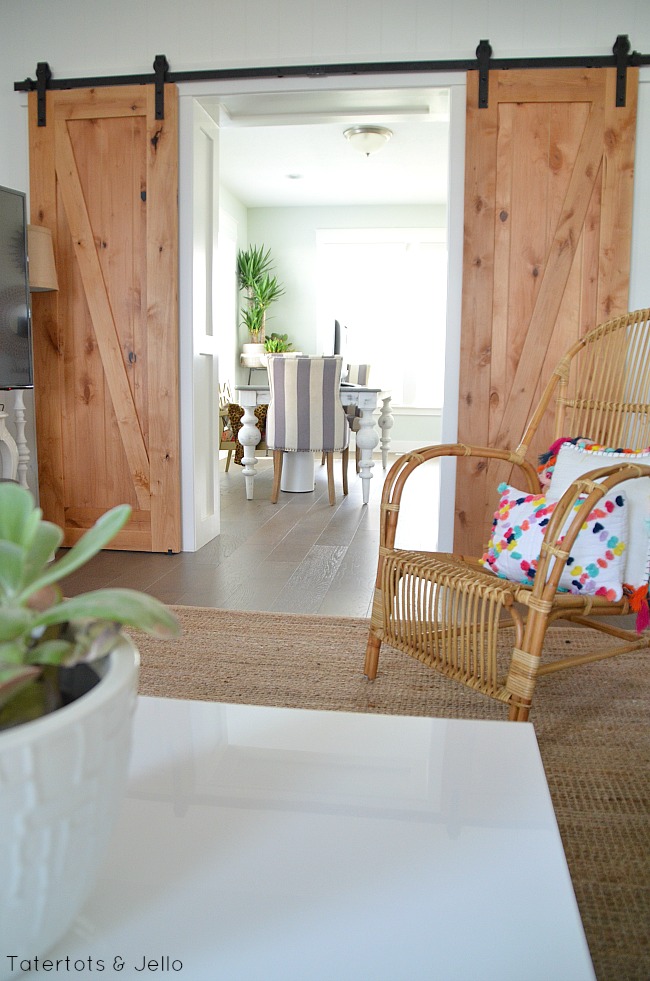 Thanks for stopping by!
Have a BEAUTIFUL day!
xoxo