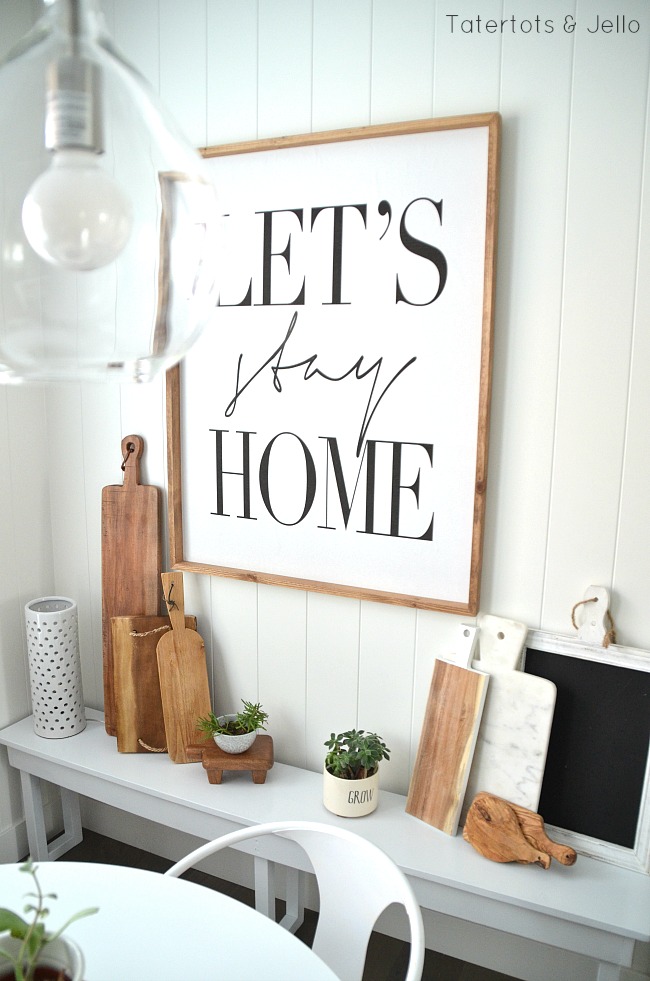 Modern Farmhouse Kitchen Nook. You know how when you move you have everything all planned out? Where all of your furniture is going to be placed and how it's all going to look? So did I. Then I moved in and nothing really fit LOL. My dining room table at the cottage, which I love, is way to big for my kitchen eating area. And my rugs were too big for the rooms. But I ended up having a fun time moving all of my furniture around to all of the different rooms until I figured out where everything would go. I am still experimenting, but I thought it would be fun to share how my home is coming along.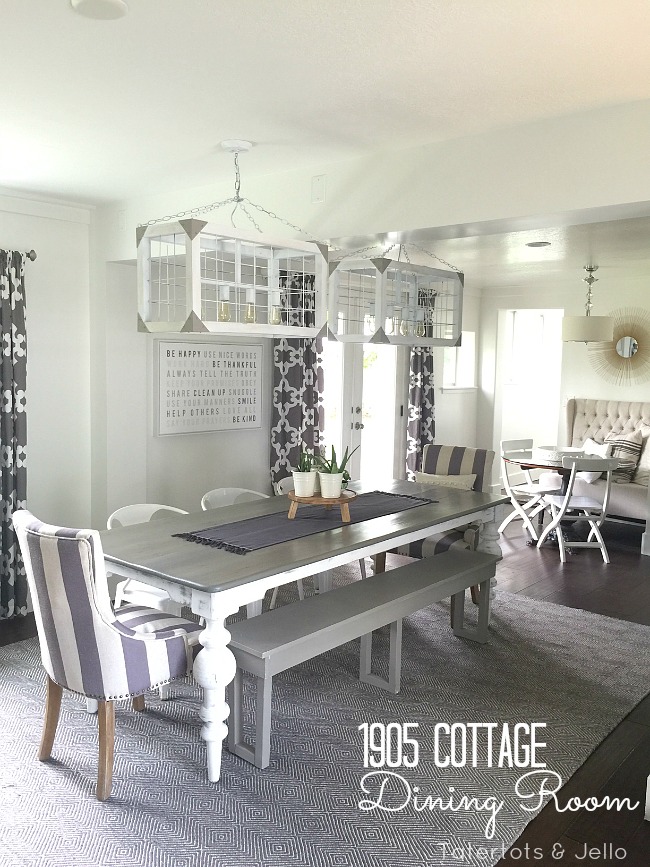 The kitchen eating area is not huge in the new house. My table wouldn't fit so I tried my office table and that didn't work either. Then I tried an Ikea table that I bought as a game table for the basement. And I love it. The table is called Docksta and it was $199. I brought the chairs I was using at the cottage with my big dining table and I liked it. But it wasn't really comfortable. I wanted a space where we could relax and read a book while eating lunch. Or for someone to sit there and talk to me while I make dinner.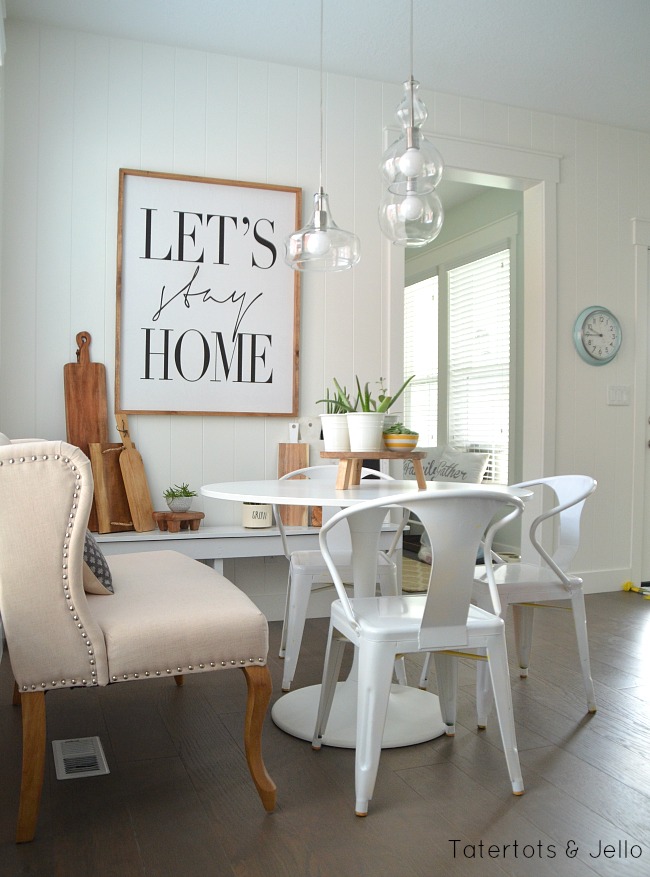 In the cottage I had a banquette which I sold to the new owners. But I thought having a little banquette settee would soften up the space and make it a little cozier. And the way that the lights are wired in the kitchen nook this placement worked perfectly.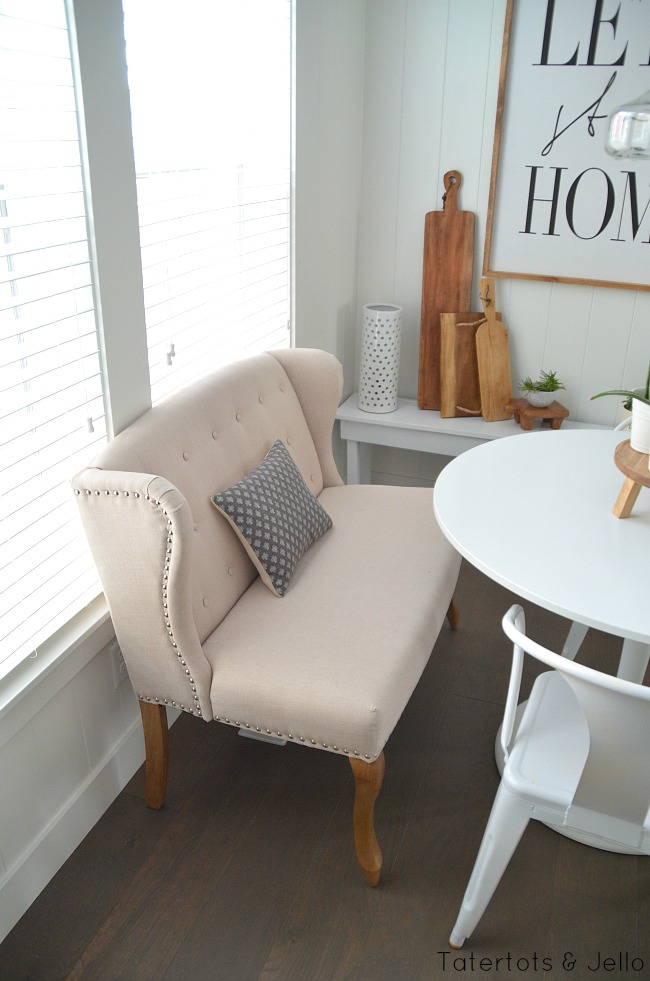 I hung my favorite sign from Sincerely Us shop which I had previously hung in my bedroom at the cottage.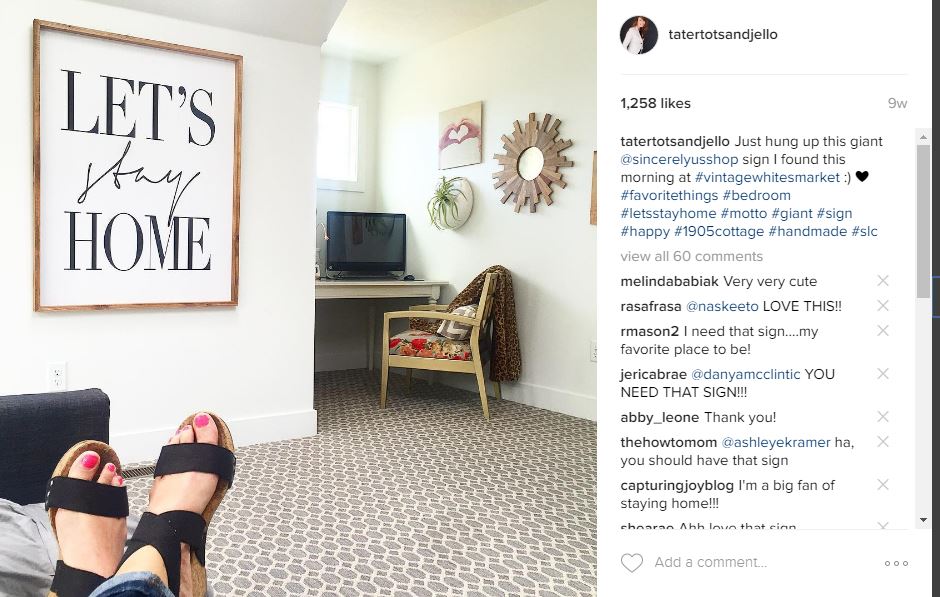 And underneath I put the bench that I built and was used with my big dining room table at the cottage. It is the perfect place to display my cutting board collection. I think it's so fun.
I also changed out the light fixture from a really basic silver chandelier to these globe lights. Before, the metal chandelier was kind of distracting in the space, but after hanging the globes, since they are clear the globes are very light and don't distract from the cute saying on the wall.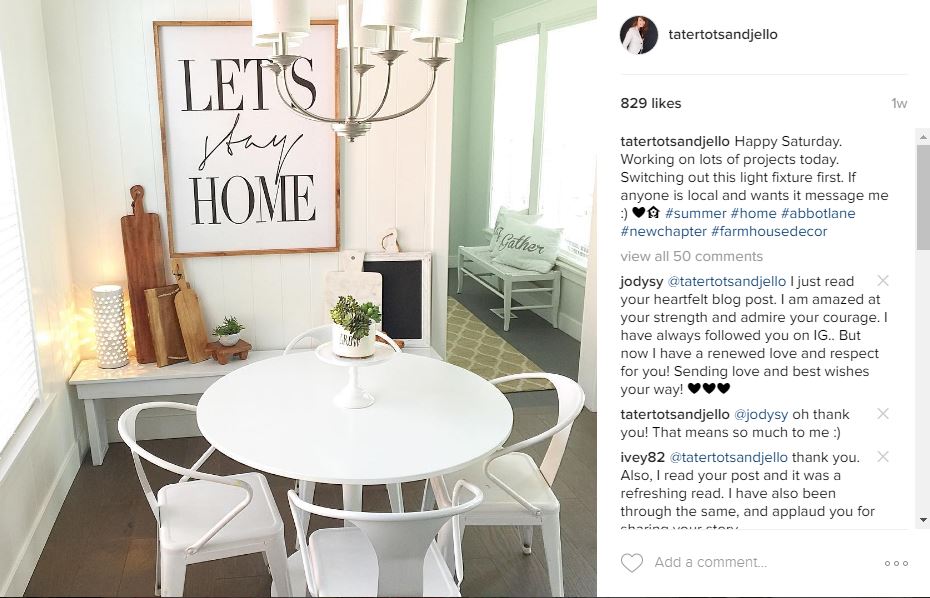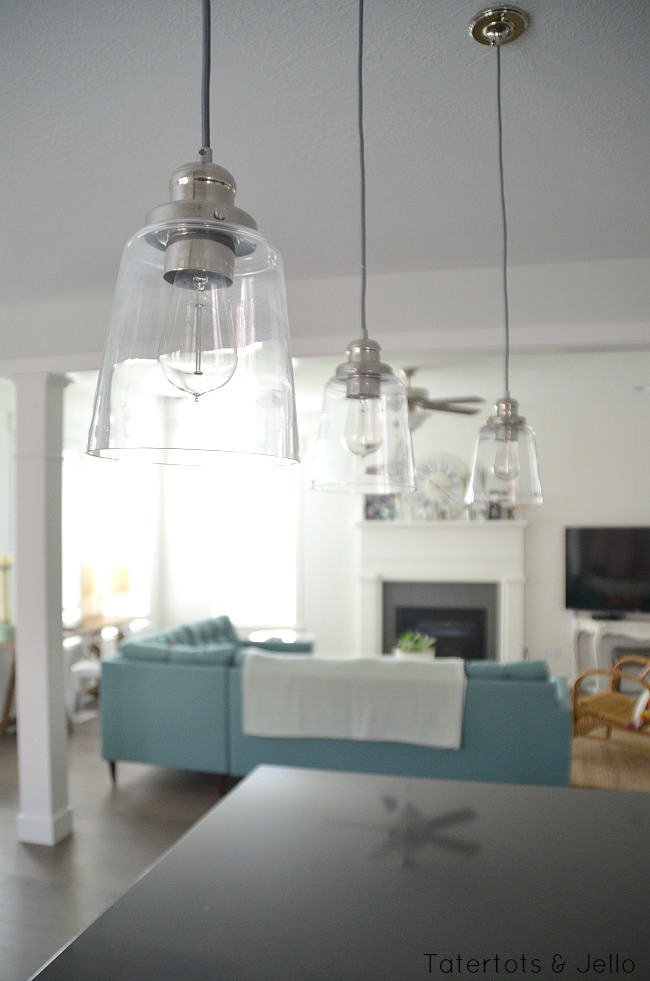 The globe lights also go with the clear pendants that hang over the kitchen island.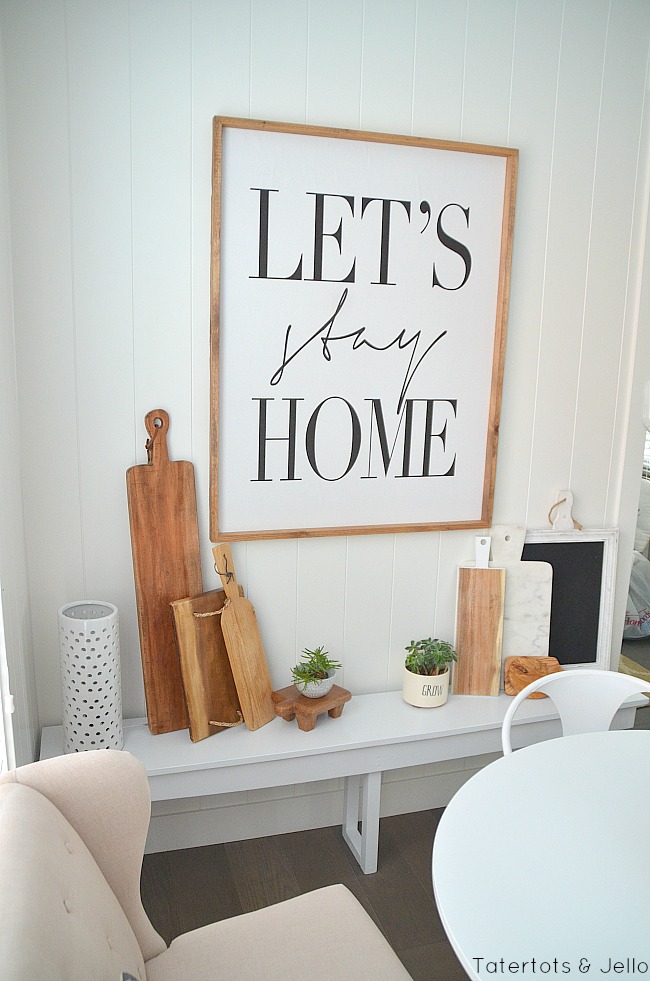 Overall I probably would have put in a little larger of a table if I had planned it out, but after looking at larger tulip tables, they were all quite a bit more money. Instead of $199 for a table I would be paying at least $800 up to a couple thousand. And since the space isn't that large, I don't think it would be worth the expense.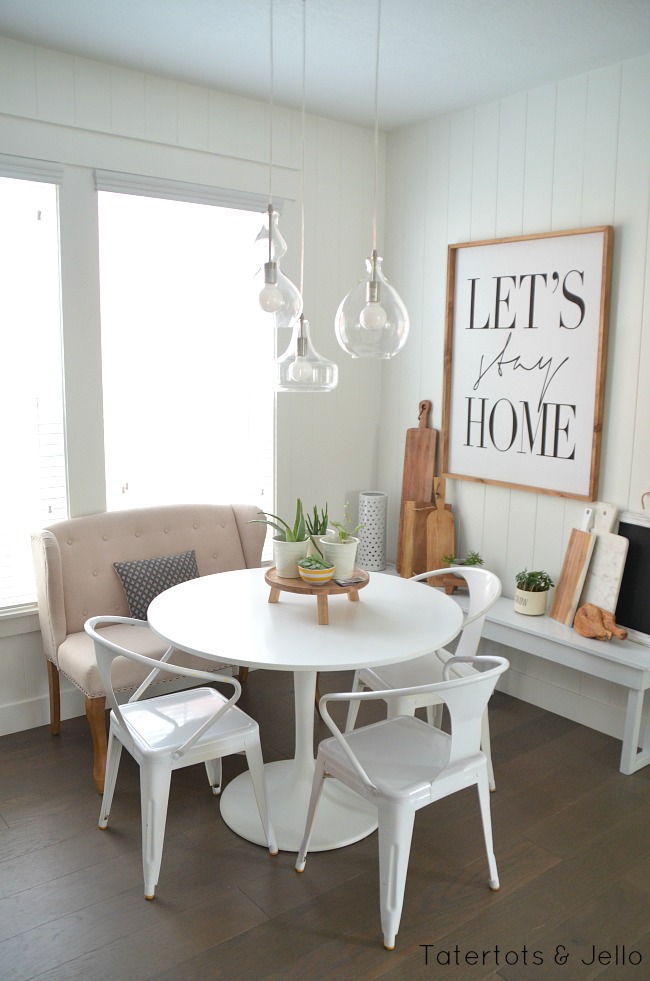 I am still looking for different chairs. Maybe ghost chairs? Or I found these x-back wood chairs that I like too which would bring in the wood from the frame of the saying and the cutting boards.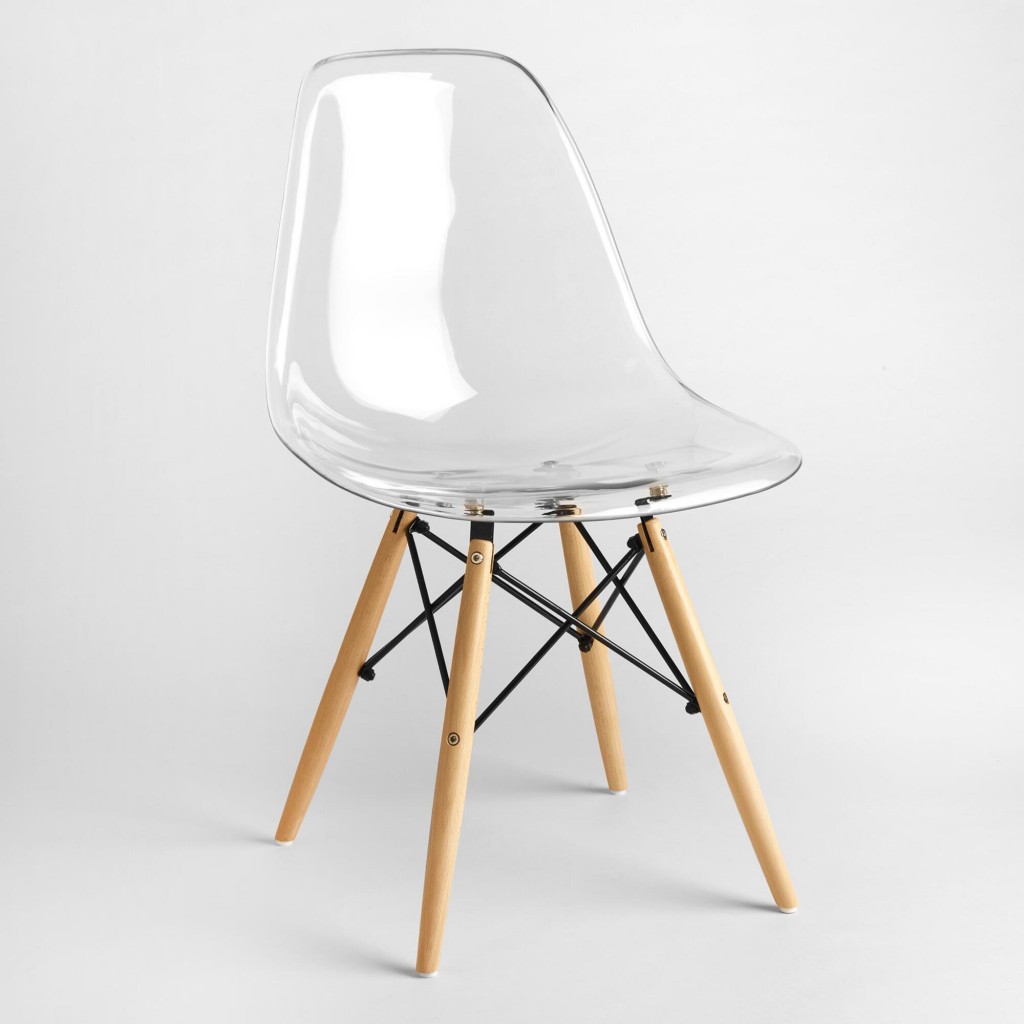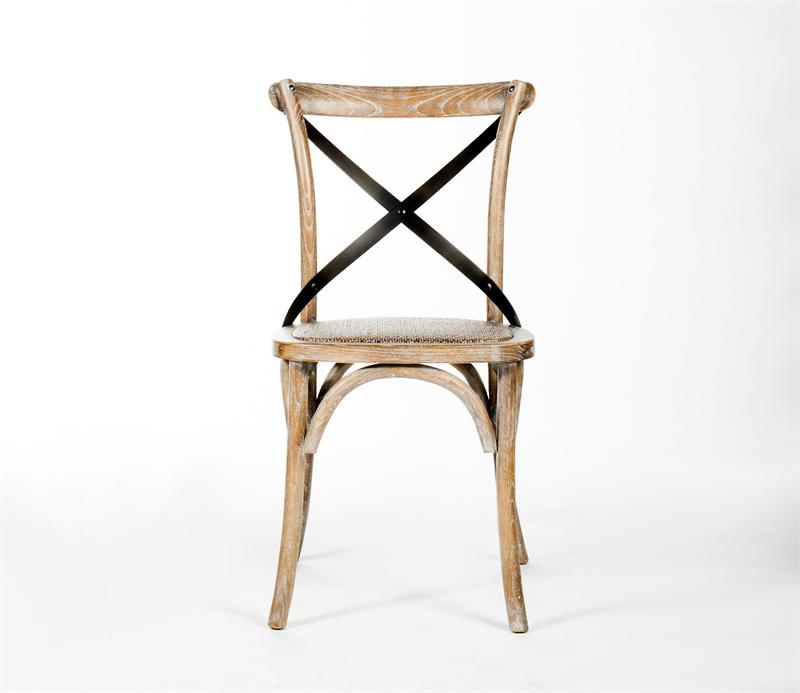 It's fun to see the space evolving. And I have noticed that the kids have been hanging out in the kitchen nook for longer and sitting on the settee while I cook. I love that!!
What space are YOU working on in your home?
Let us know in the comments!!
xoxo