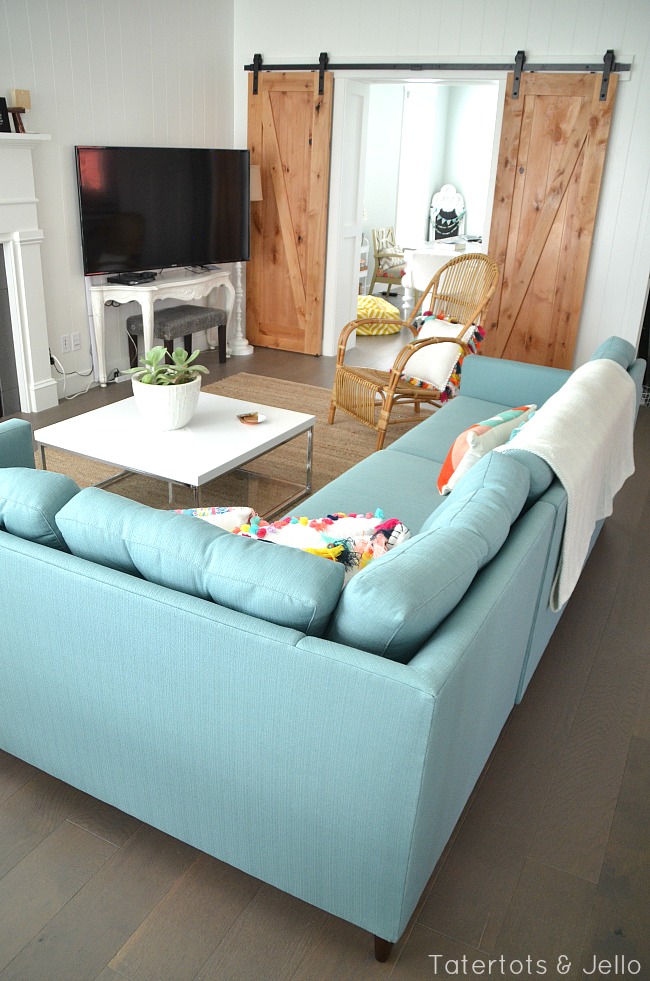 Modern Farmhouse Style Family Room. I have a little bit of style ADD I think. I like so many different styles. I felt really comfortable in the cottage with a modern cottage vibe. But when we moved away from the cottage I knew I was ready for a brighter more colorful look. I am always drawn to the farmhouse style with a modern twist. And the area of the community where I live there is a lake and a creek so I loved the idea of a kind of coastal color palette – blues and greens.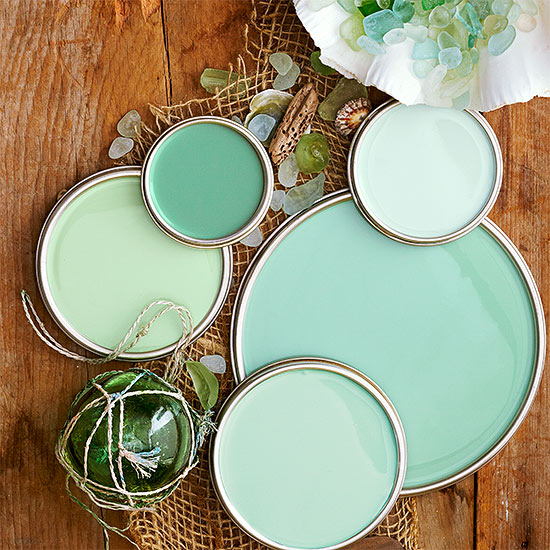 Since the new owners of the cottage bought my grey sectional and some of the grey furniture in the cottage, I could go with a whole different look.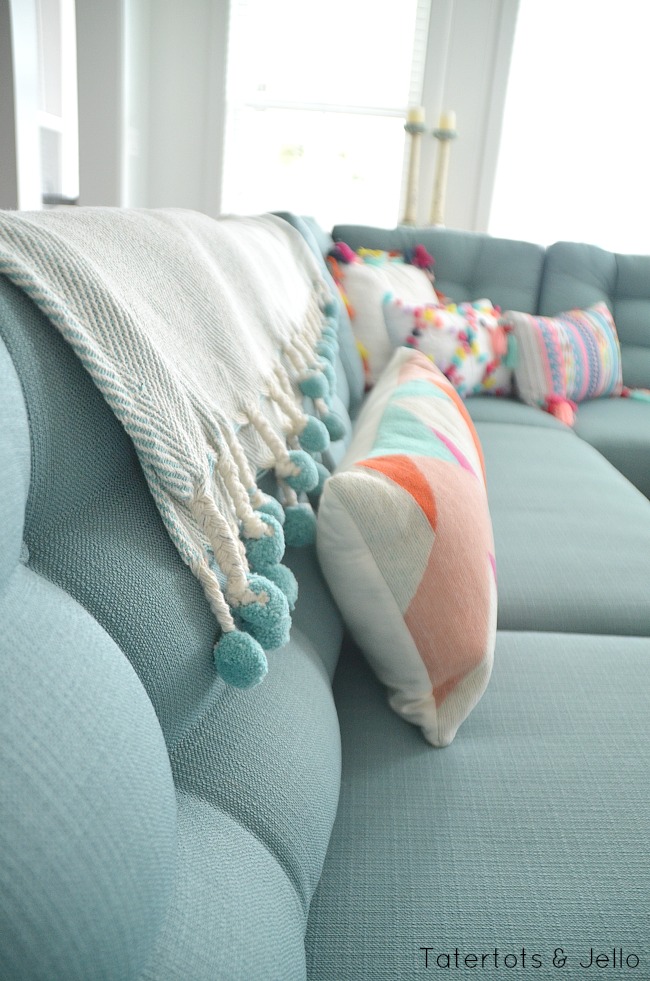 I wondered what color sofa I would get for our new home. As I was thinking about it I loved the idea of a blue or green sofa. And when I was looking online I found a sectional at World Market in a color that I loved! But it was really risky buying that sofa because it was only available online. There were no samples I could sit on and feel out. Plus, no reviews. And, when I called the company, they said that they wouldn't take it back at the store if I didn't like the sectional. So I gave up on that plan.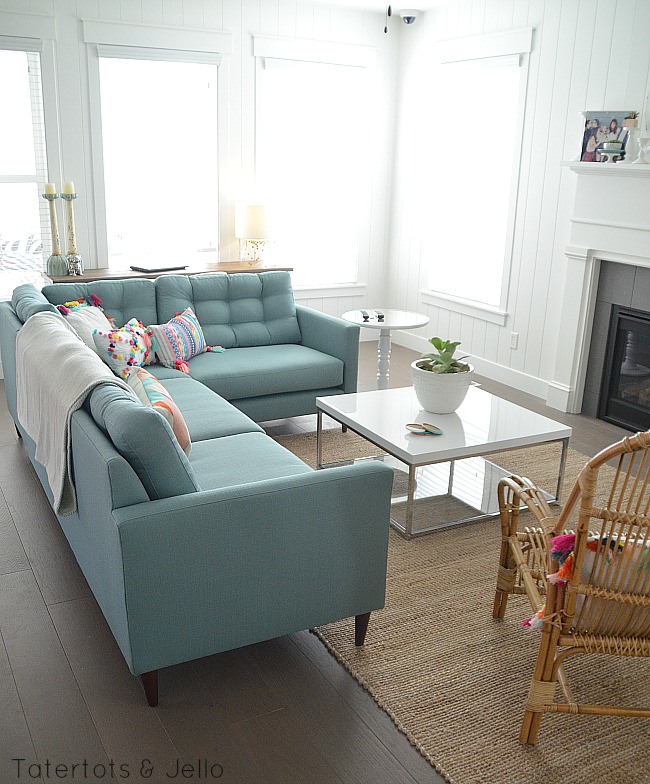 But I kept thinking about that sofa. I looked at different couches but I loved the color of that sofa.
So I thought – why not. I'm going to go for it. This is a new chapter of my life and I am taking a risk moving to a whole new town, why not give it a shot?? I ordered the sectional lol.
The day it came, I unpackaged it and got it all set up in our new family room.
It looked perfect.
It was the perfect size.
It was the perfect color.
I loved the lines of the sofa and the tufted back cushions.
I loved the little feet.
The real test was sitting on the sofa.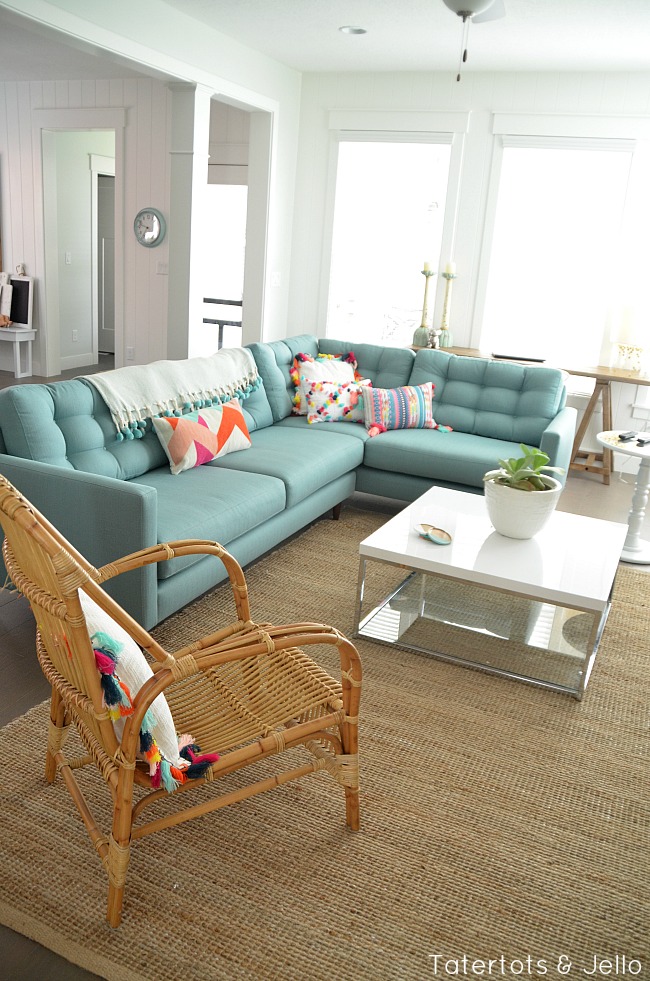 We all tested it out. I am pretty tall – 5'10" and it felt good. The cushions are firm and I don't think they will sag over time. The cushions are also reversible which is nice. I also like the woven fabric. We haven't spilled on it yet so I can't say how stains will come out. But I will update the post with that information.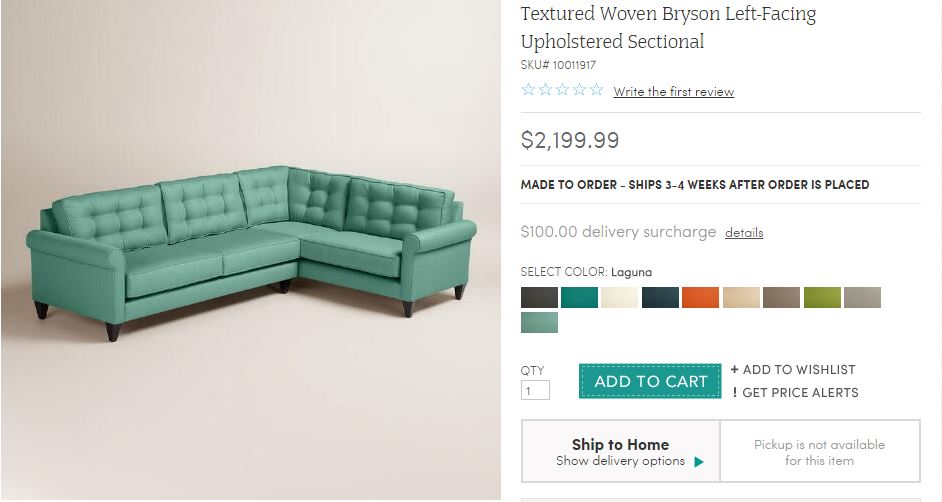 Here are a few details about the sofa:
FSC© certified wood frame with 80% recycled steel springs, reversible soybean foam padding cushions, 100% woven polyester upholstery and legs with java finish
Made to order; ships 3-4 weeks after order is placed
Available in White, Natural, Taupe, Dove, Charcoal, Azure, Laguna, Peacock, Saffron and Grass Green, sold separately
Coordinates with our textured woven Bryson sofa, chair, right-facing sectional and ottoman, sold separately
Made in United States
Overall: 112″W x 76″D x 36″H, 200 lbs.
Seat: 93″W x 62″D
Floor to top of seat: 18″H
Floor to top of arms: 26″H
Legs: 6″H
I am pleased to say that I LOVE this sofa. And that is my honest true opinion. I am so glad I don't have to try to figure out a way to repackage it all up and sent it back to the manufacturer. What a pain that would be!!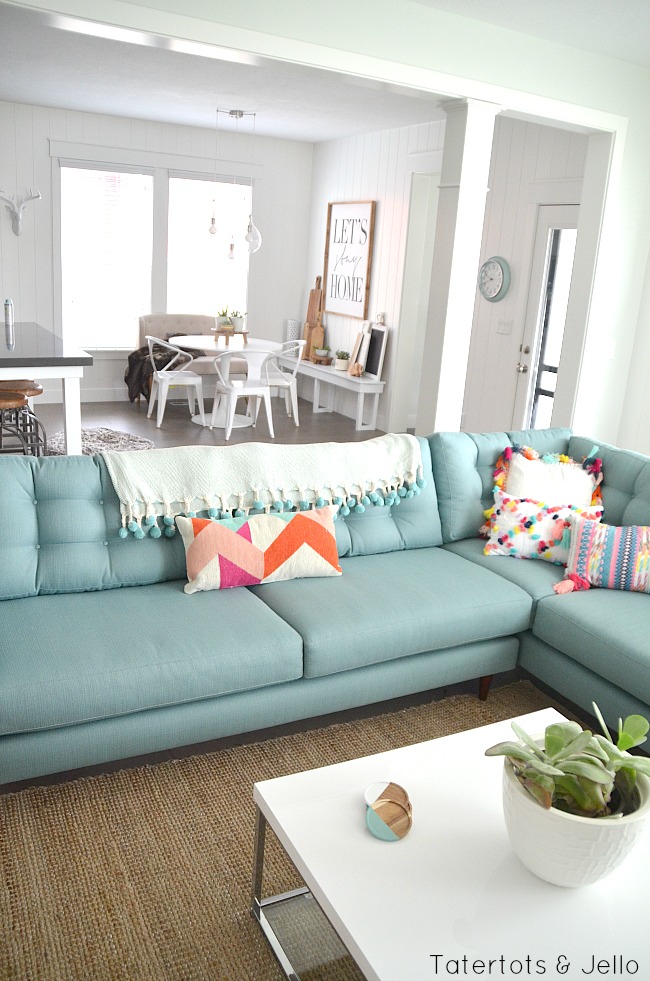 I love that it is a really cool coastal color that is unusual. The sofa comes in quite a few colors. And when I ordered Word Market was offering 30% off all of their furniture plus free shipping – so it saved me quite a bit of money. I would recommend waiting for a good deal like that if you are thinking about making a large purchase like this.
Some other details about our new Modern Farmhouse Family Room with a little beachy theme – these pillows are fun with the tassels and bright colors.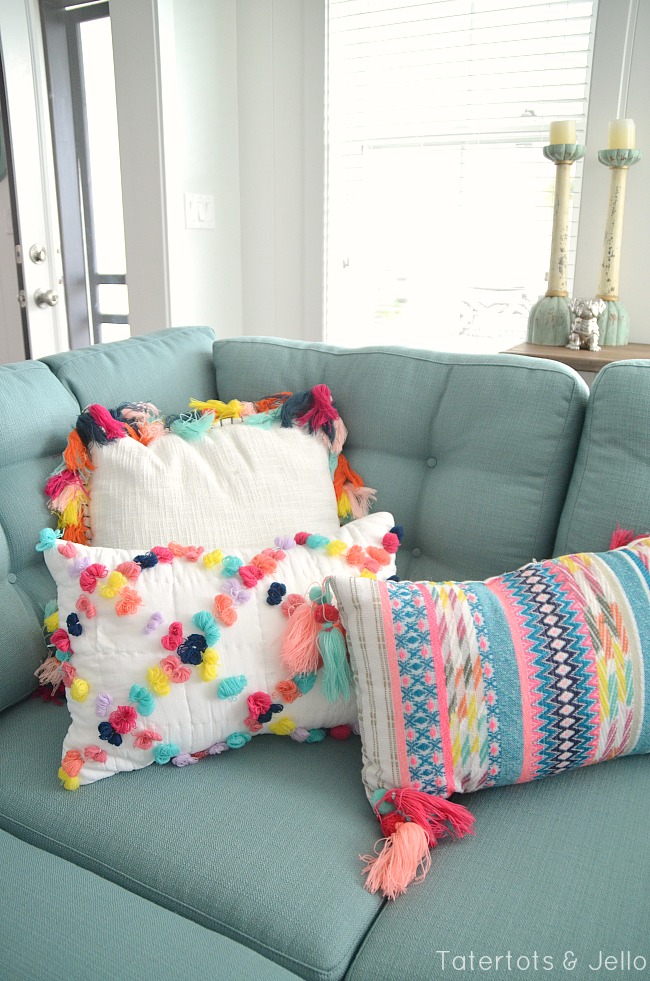 And these coasters keep the coffee table clean plus bring in the colors.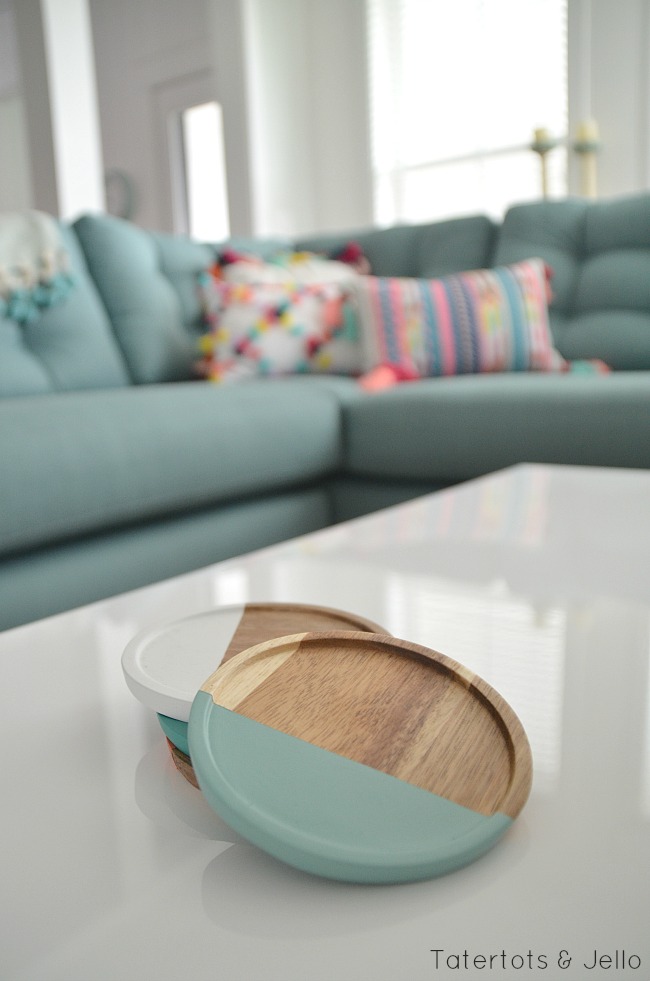 And the wood goes along with the little eating area that we created with the modern Ikea table and the SincerelyUs sign.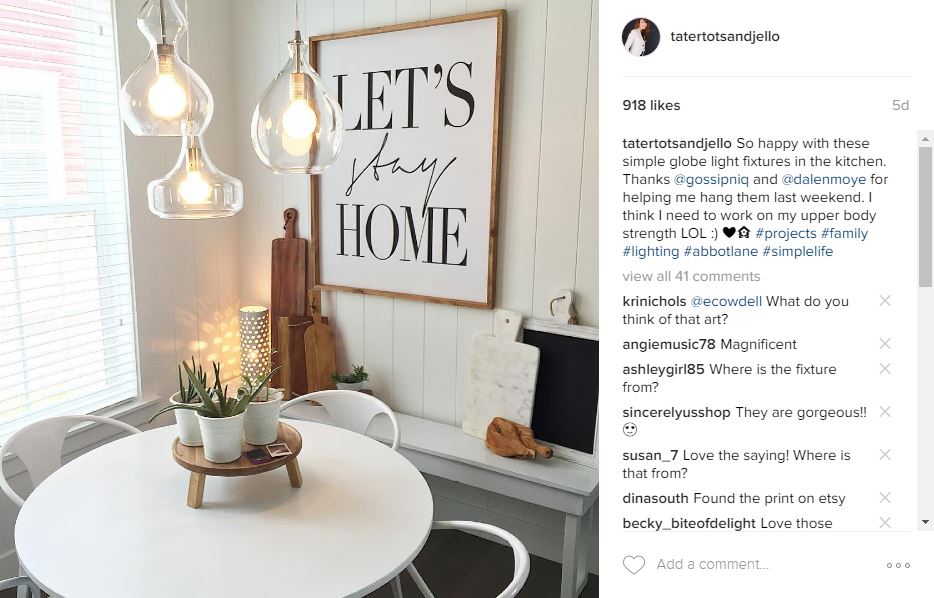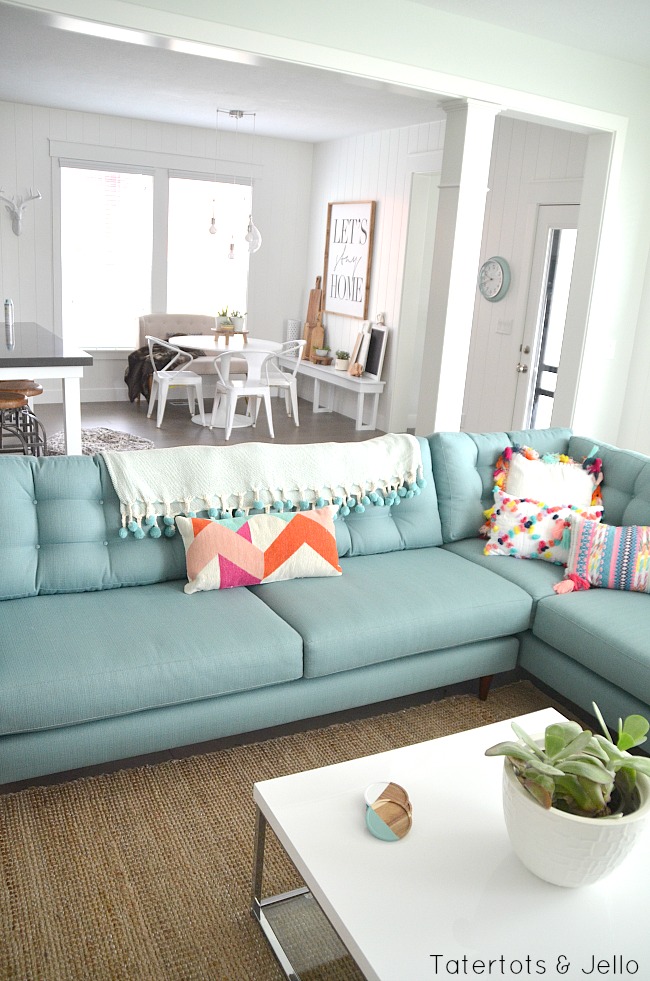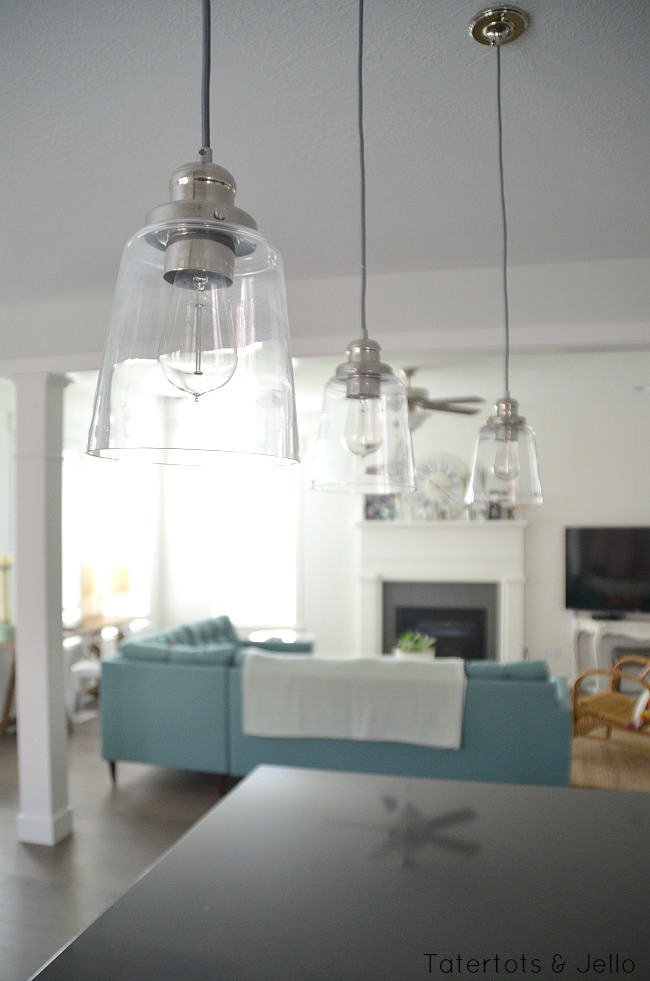 I plan on changing out the ceiling fan soon for something else – maybe a unfinished wood beaded chandelier? Or a wood cage light? I also plan to change out the console table under the television for something lower and plain. I'm still looking for idea for that. It's fun adding things to the home and making it ours!
What's YOUR style?
I love hearing how other people are decorating their homes!
Have a wonderful day!!
xoxo