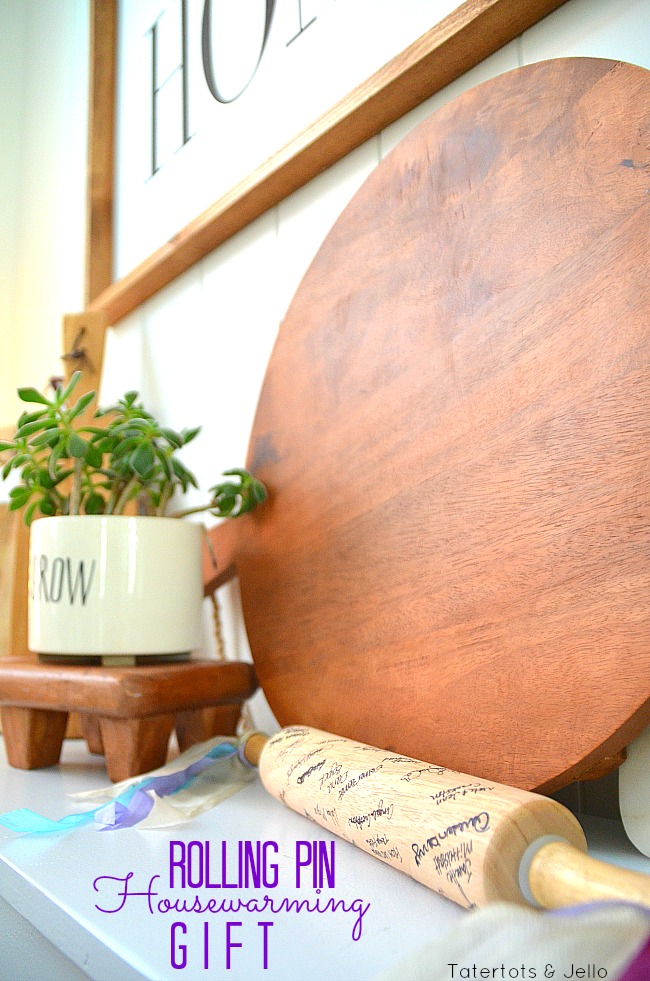 Rolling Pin Housewarming, Neighbor or Wedding Gift Idea. We are getting settled into our new home and loving it. Last weekend we were able to throw a little Housewarming party to help kick off Utah's Parade of Homes. Even though there are a lot of projects I still want to work on at our home, I thought it would be fun to open it up to celebrate one of my favorite events of the year.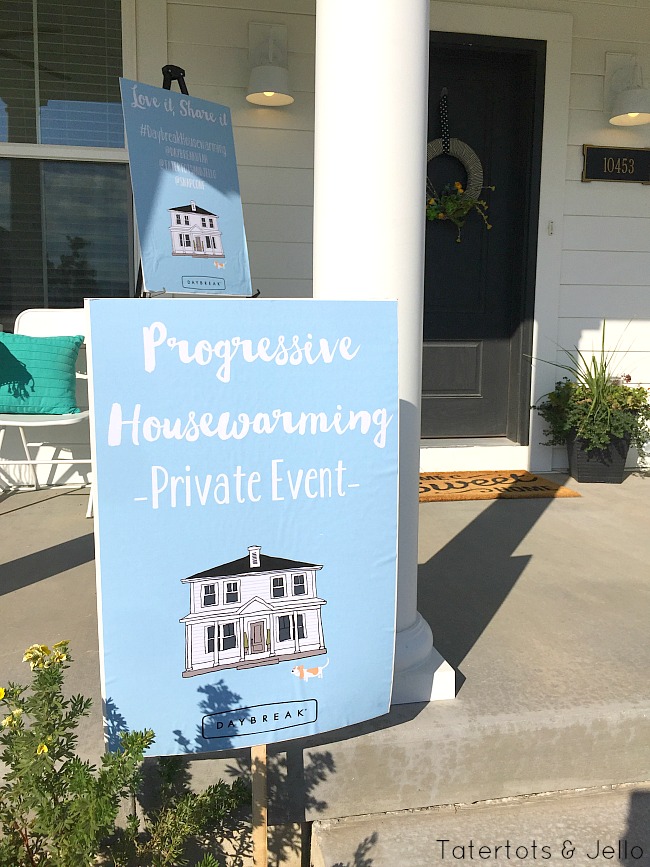 It was such a fun night. I got to see a lot of friends and make some new ones too! My aunt was able to come see our new home and she brought me a little gift. This wooden rolling pin. She has one at her home and she has all of her visitors sign it and then she displays it. I just loved that idea!!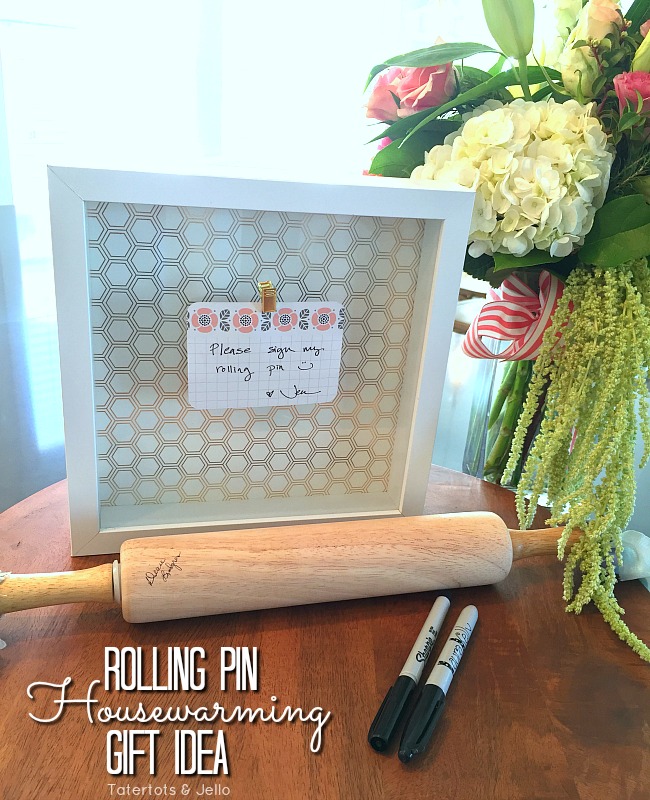 Rolling Pin Housewarming or Wedding Gift Idea. So I put the new wooden rolling pin out on my island and asked people to sign it as they came over.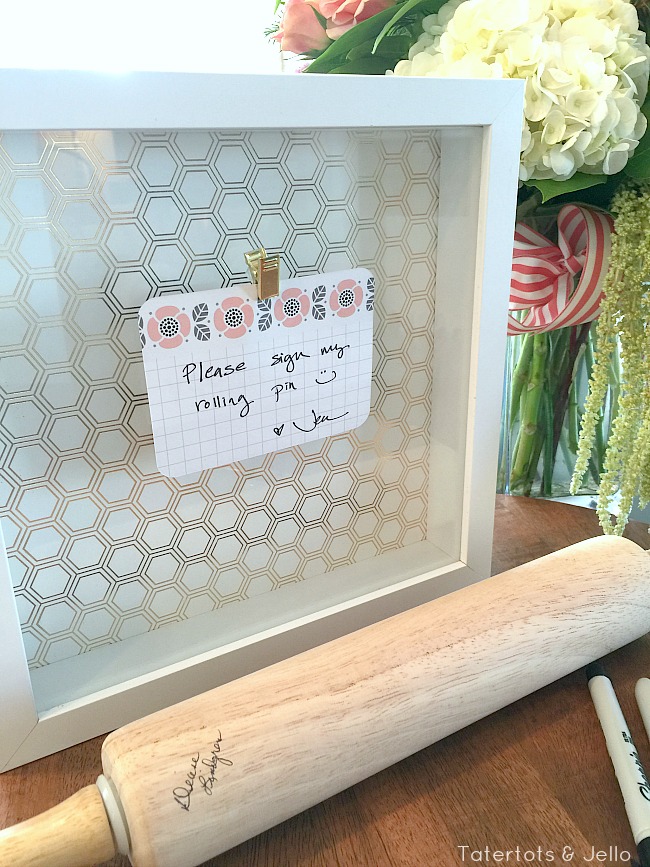 Now I have it displayed with my cutting board collection and I love the tradition of having everyone sign it when they visit!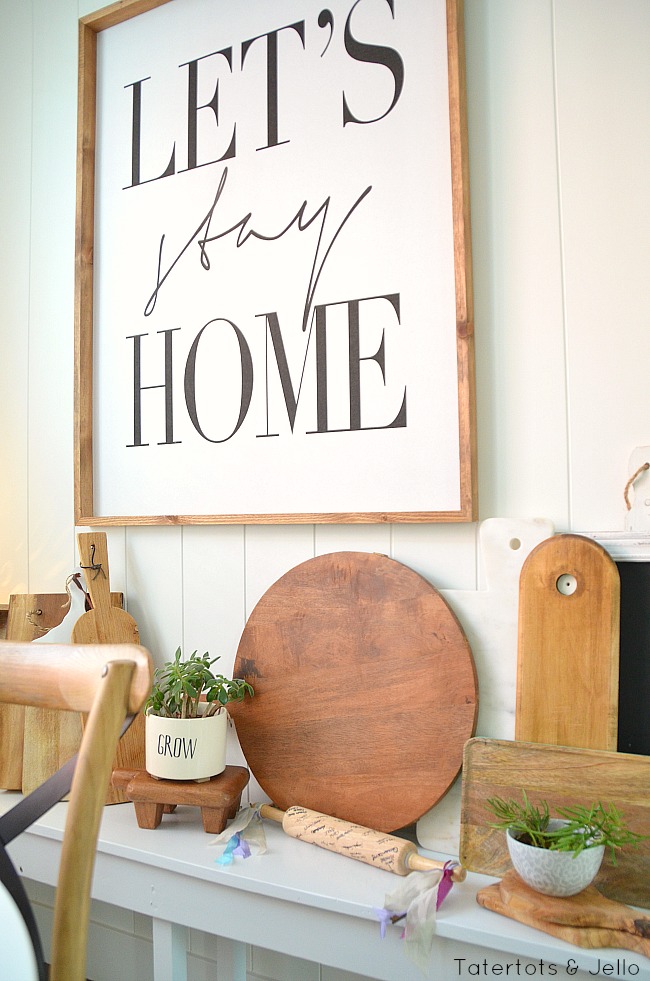 I can't wait to see what it looks like in a year or even in 10! Such a fun way to remember the fun times at home.
This idea would be so great to give a new neighbor moving into the neighborhood. It also is a wonderful idea as a wedding gift!
Thanks Aunt Kaye!!
Thanks for stopping by!
I hope you have an amazing day!
xoxo