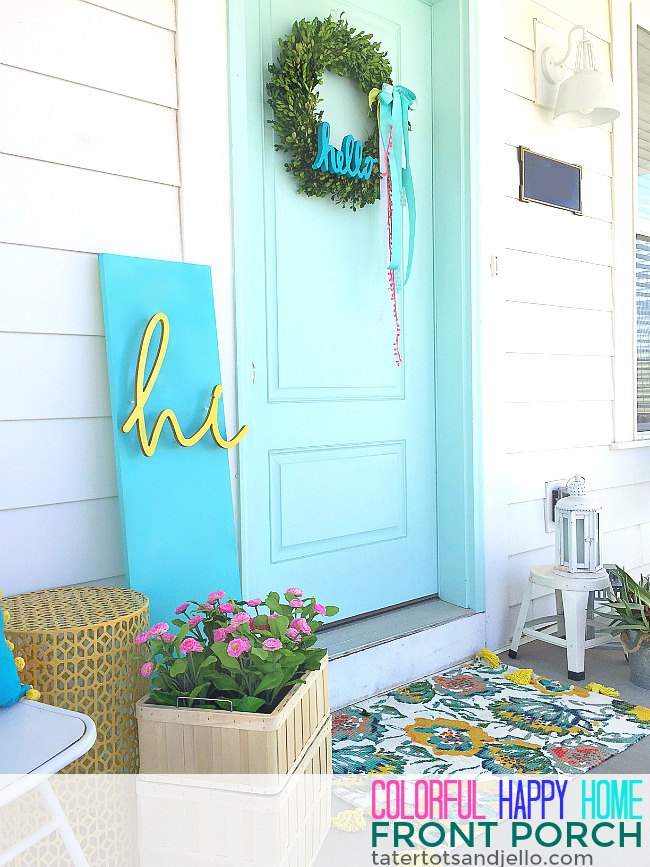 Colorful Happy Home Spring Porch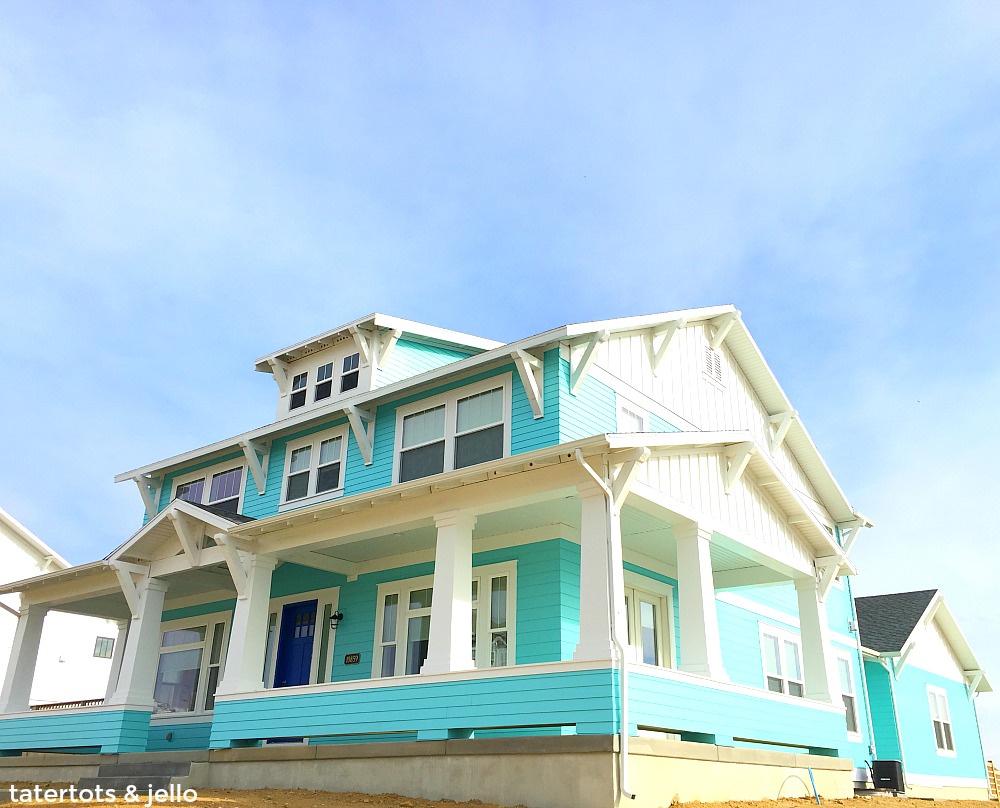 Thanks everyone for the kind comments and support on my Colorful Happy Home post and direction.
It made me feel so wonderful. I really love the supportive community of blogging. I love you guys!!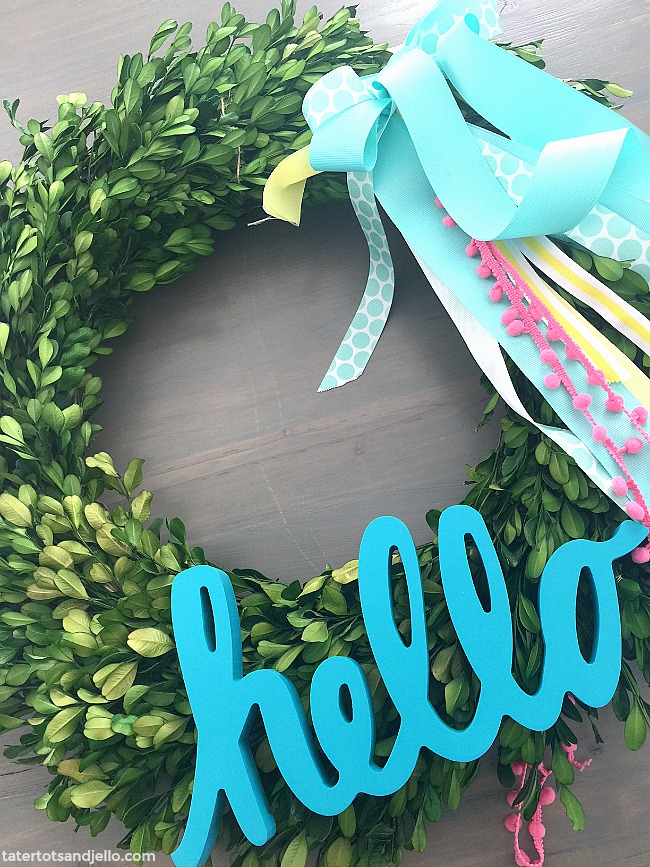 We took a walk around the lake the other night. The weather was SO nice!! I loved seeing all of the COLORFUL homes and porches. The bright colors make me so HAPPY!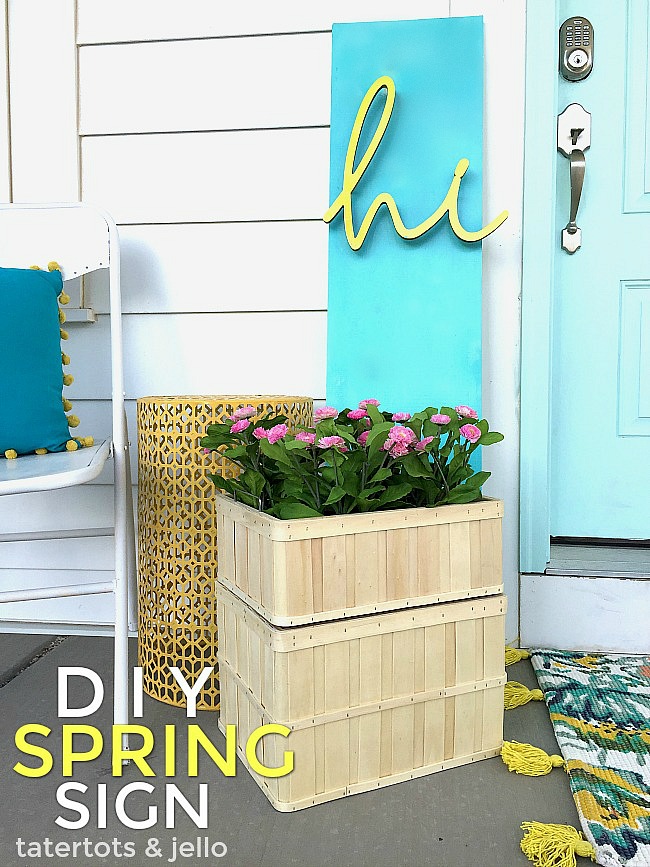 I posted my simple HI turquoise sign tutorial the other day and it's fun to see the happy colorful sign on my porch.
I love making giant signs because they are so easy to create and all you need is a simple pine shelf from the hardware store.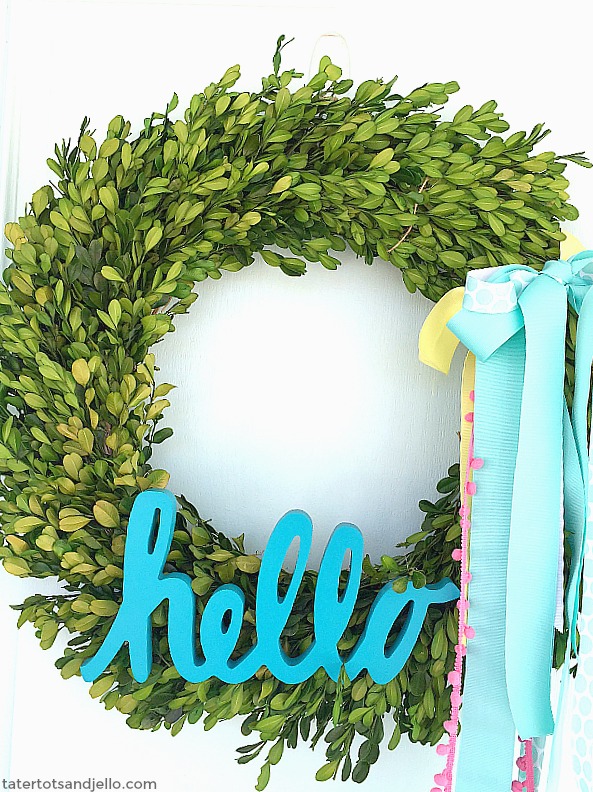 I wanted to make a bright and colorful wreath to go along with the sign.
Colorful Happy Home Spring Porch

This is a simple 5-minute wreath idea.
You can use any type of wreath base for this idea. I used a boxwood wreath for mine. But you can use a wrapped Styrofoam wreath too, Or even a painted grapevine wreath base might be cute. Like this ribbon-wrapped wreath form: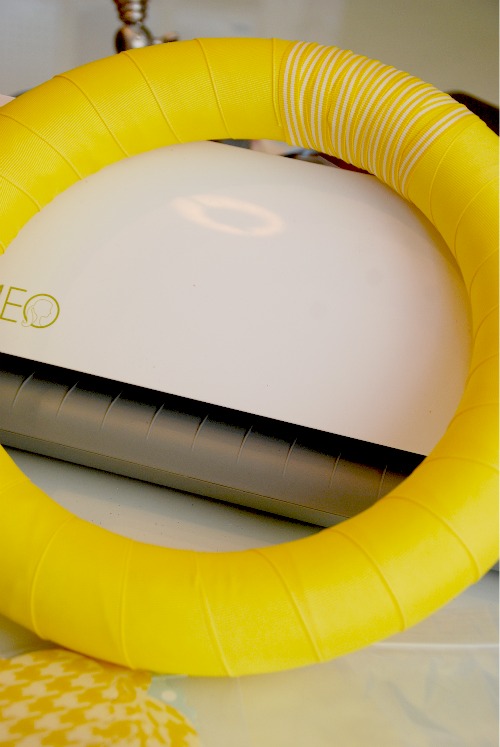 Then I added a painted phrase to the front. I found mine at Target's Dollar Spot.
To make it stay on the wreath I added hot glue to the backs and attached it onto the wreath with wire.
Then I added coordinating ribbon to the side of the wreath. I just tied it on.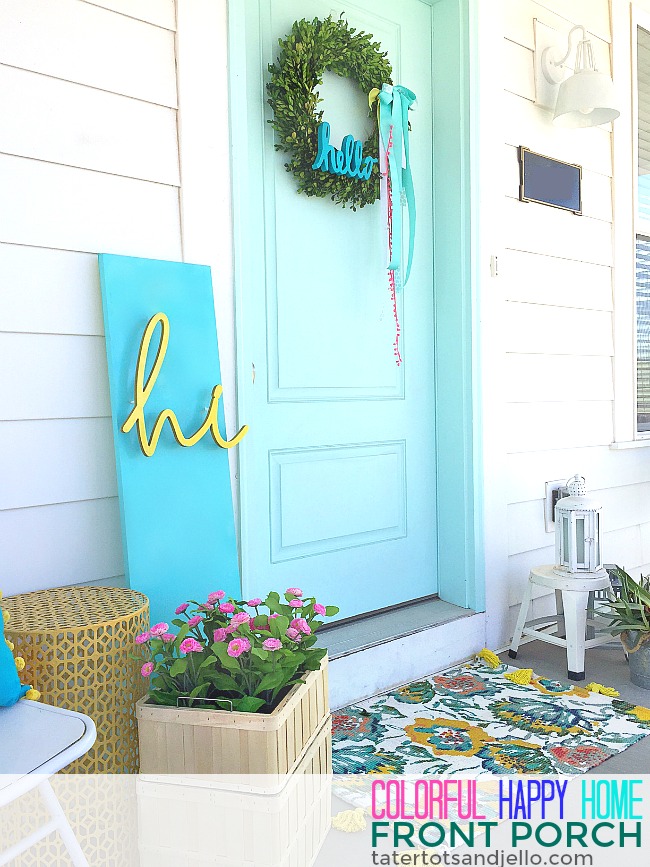 SUPER easy.
Here are a few other Spring projects I've made that we love: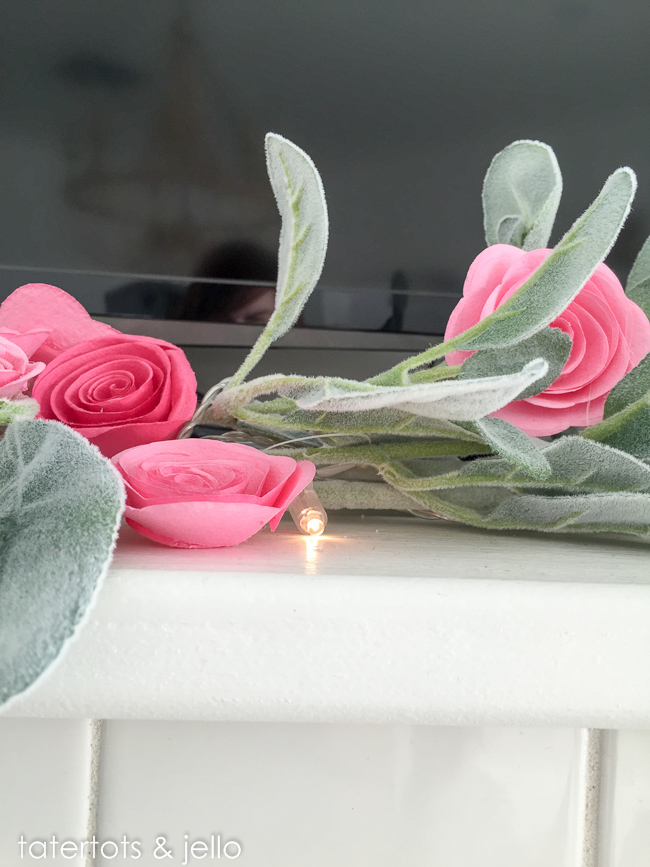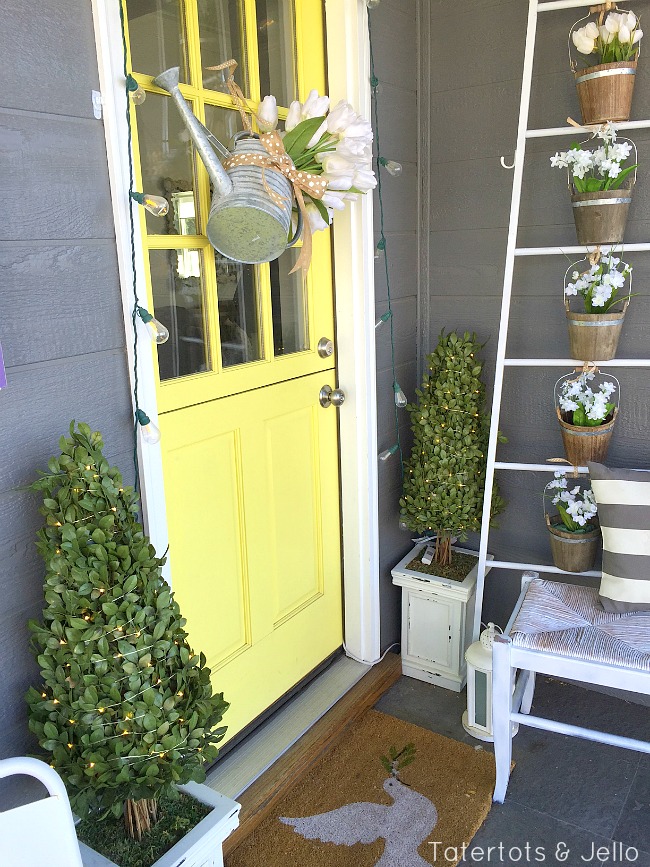 Spring Potted Flower Ladder Display
Are you decorating for SPRING?
Share YOUR ideas with us in the comments!!
Have a HAPPY day!
xoxo