I've partnered with SmartMade™ to create this post. Enjoy!
There's nothing better than a warm comfort dish. Don't miss this smart take on Creamy Italian Sausage Skillet.
My girls love a hearty comfort dish. In the past I've shared our Tuscan Potato Soup and this yummy Margherita Pasta Bake. They're all delicious, but sometimes I want something a bit lighter. This week I took one of our FAVORITE recipes – Creamy Italian Sausage Skillet – and swapped out a few ingredients.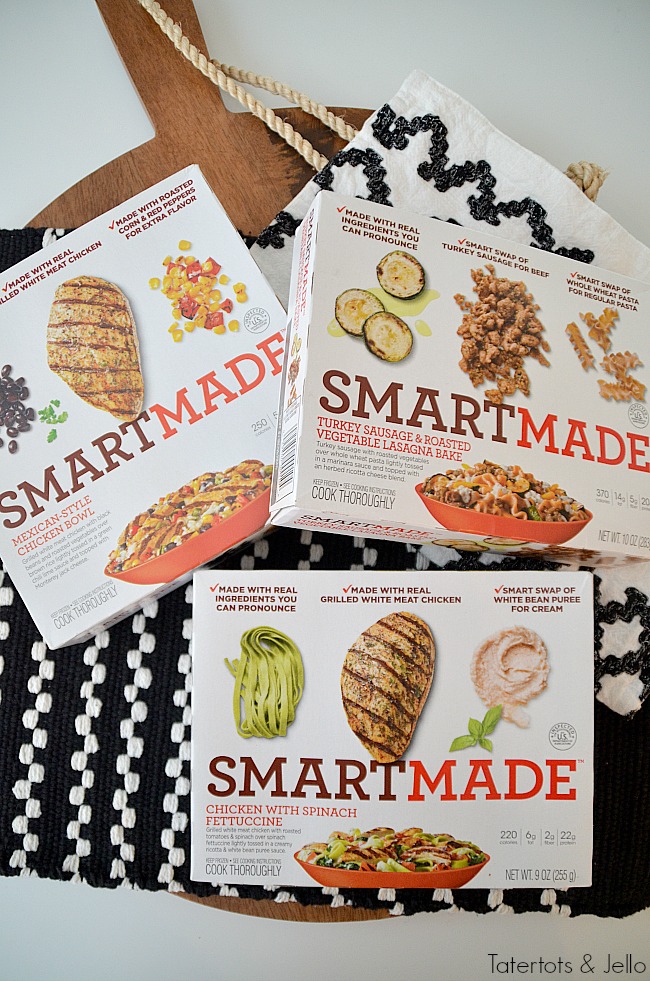 Being a single mom and business owner can be a challenge. Every day, I am working to balance meetings and conference calls, with my service in the PTA and spending quality time with the girls. Needless to say, getting a full meal on the table that my girls actually LIKE can be a challenge.
Recently we found SmartMade™ meals at the store. They're fun boxed meals that feature smart ingredients. For instance, white pasta is swapped out for whole wheat and white bean puree is used instead of heavy cream. We've loved using them on nights that get totally crazy and they actually inspired me to create this lighter take on a traditional Italian favorite. I love that SmartMade™ meals use REAL ingredients.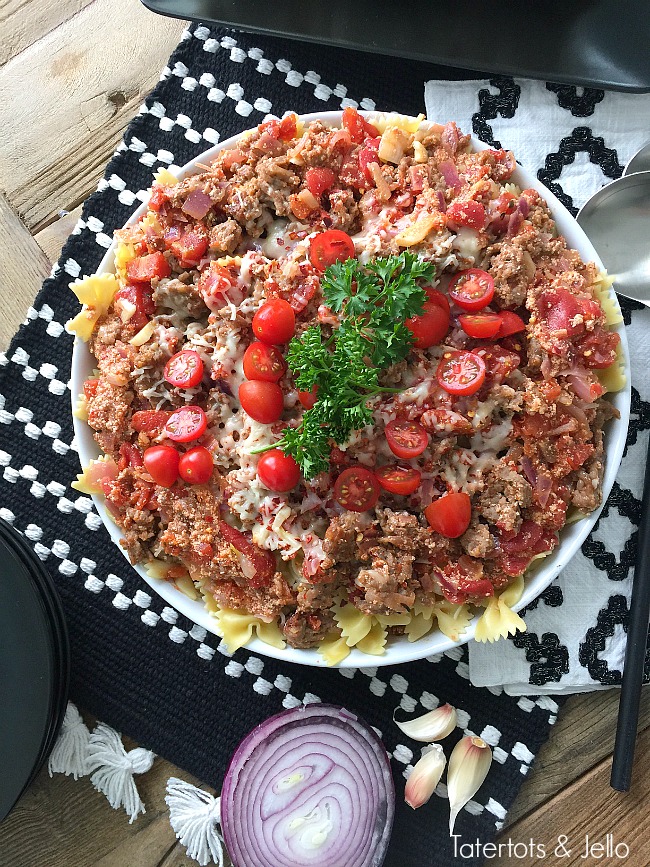 Creamy Italian Sausage Skillet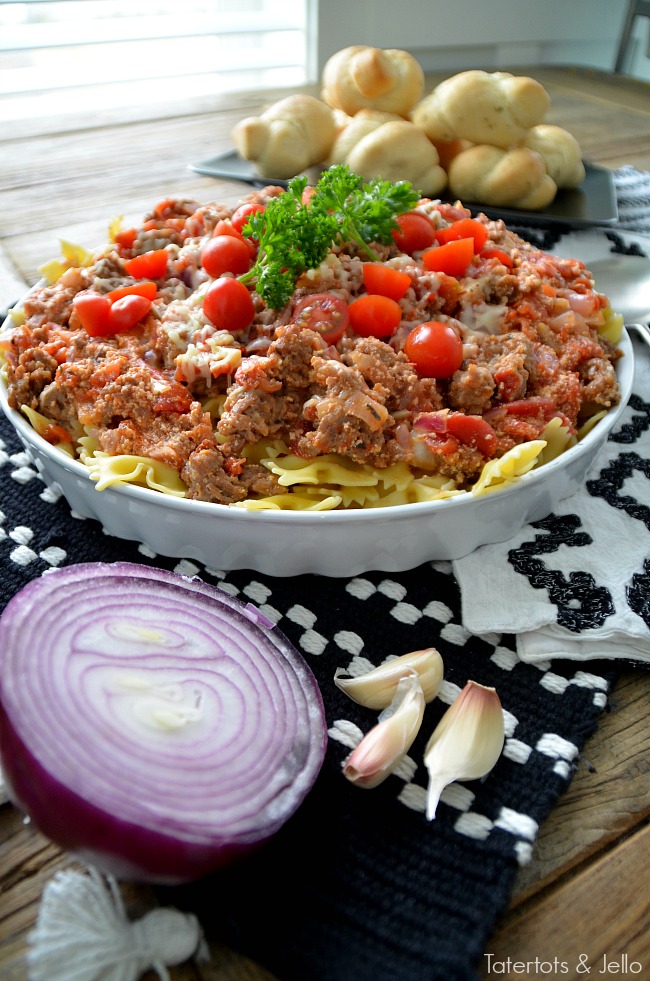 Mild Italian sausage provides a solid base for this skillet dish. Since I was trying to make some smarter choices, I selected a super-lean organic sausage over the regular store brand I've bought in the past.
While using the leaner, organic sausage was a step in the right direction. I knew I needed to make some additional changes. The highlight of this recipe is the creamy tomato sauce. I was a little nervous about making a substitution, but it was the key to making this dish a bit lighter.
I love the way SmartMade™ meals swap things out for more nutritious alternatives. So I SWAPPED out the heavy cream for a cup and a half of Greek yogurt in this recipe! While the swap made a change to the overall texture of the dish, I am happy to report it maintained it's full flavor. My girls loved their dinner and I loved that I was serving them something warm and flavorful with a lighter twist.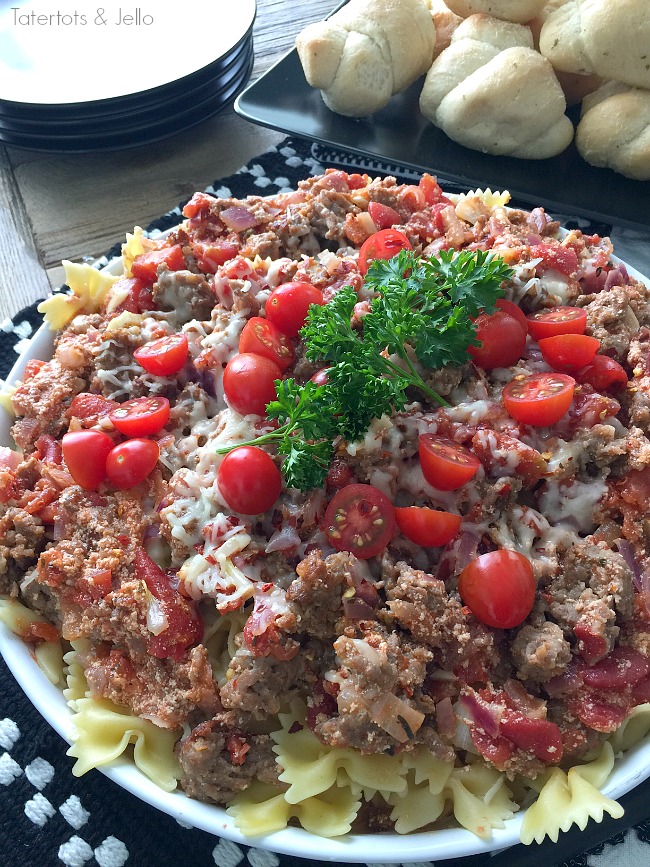 Making swaps in family favorites have to be made one step at a time. Next time I make this dish, I am going to try switching out the white pasta for whole wheat. I just know it will taste delicious!
Here's the recipe for Creamy Italian Sausage Skillet:
Creamy Italian Sausage Skillet Recipe
Recipe Type: Dinner
Cuisine: Italian
Author:
Prep time:
Cook time:
Total time:
Serves: 8
Creamy Italian Sausage Skillet is an easy recipe to make for dinner during the week. This dish combines flavorful Italian sausage with a creamy homemade tomato sauce which is served over pasta. Your family will love it!
Ingredients
1 (12 ounce) package of bow tie pasta (or similar pasta)
2 Tablespoons olive oil
1/2 red onion, chopped
1 pound mild Italian ground sausage
1/2 teaspoon crushed red pepper
1 cup fresh grape tomatoes
4 cloves garlic, minced
1 (28 ounce) can Italian-style diced tomatoes, drained
1 1/2 cups Greek yogurt (I use non-fat)
1/2 teaspoons salt and pepper to taste
1/4 cup chopped fresh parsley
1/2 cup shredded fresh Parmesan or mozzarella cheese
Instructions
Bring water to a boil. Cook pasta according to directions 8-10 minutes, until al dente.
Heat oil in a large, deep skillet over medium heat. Cook sausage until browned.
Stir in chopped onion and garlic and cook until tender.
Stir in canned tomatoes, cream and salt and pepper. Simmer until mixture thickens about 5-8 minutes.
Put pasta into a container and then scoop the sausage/tomato on top of pasta.
Sprinkle the grape tomatoes over the top and then sprinkle shredded cheese and parsley on top.
What smart swaps do you make when cooking at home to make your meals more nutritious? I'd love to get some inspiration from you, but in the meantime I am headed back to the store to pick up more SmartMade™ meals, as well as inspiration for future at-home recipes!
SmartMade™ wants to hear from you as they create new meals inspired by you. If you like this smart swap and would like to see a similar meal in your freezer aisle, please pin this post to your Pinterest board. The recipe with the most love from YOU will be used as inspiration in a future meal!
Creamy Italian Sausage Skillet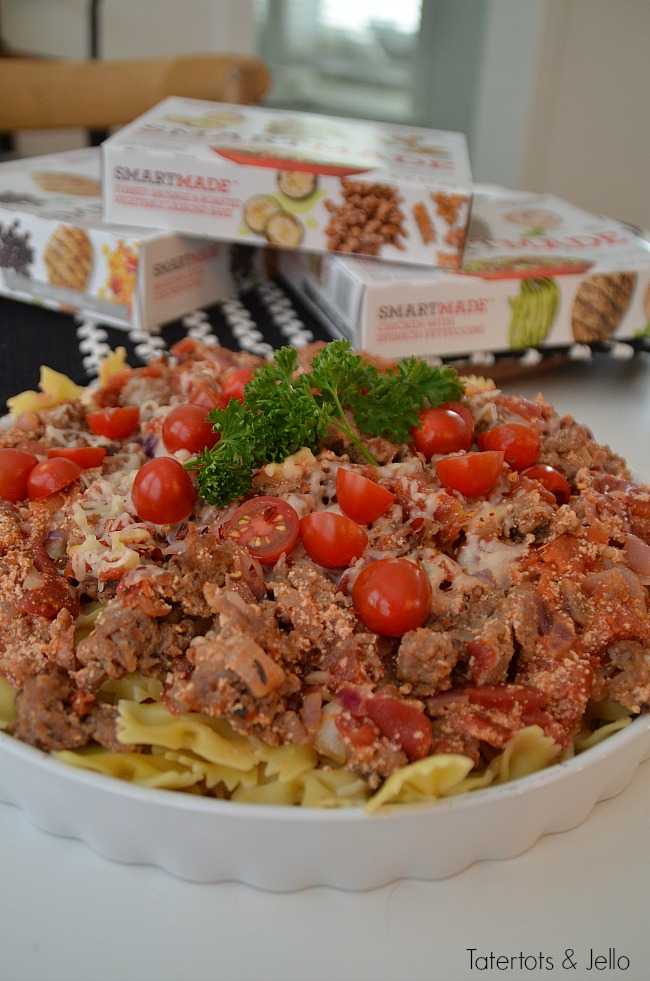 Have a Delicious Day!
xoxo

This post brought to you by SmartMade™ by Kraft. All opinions are my own.