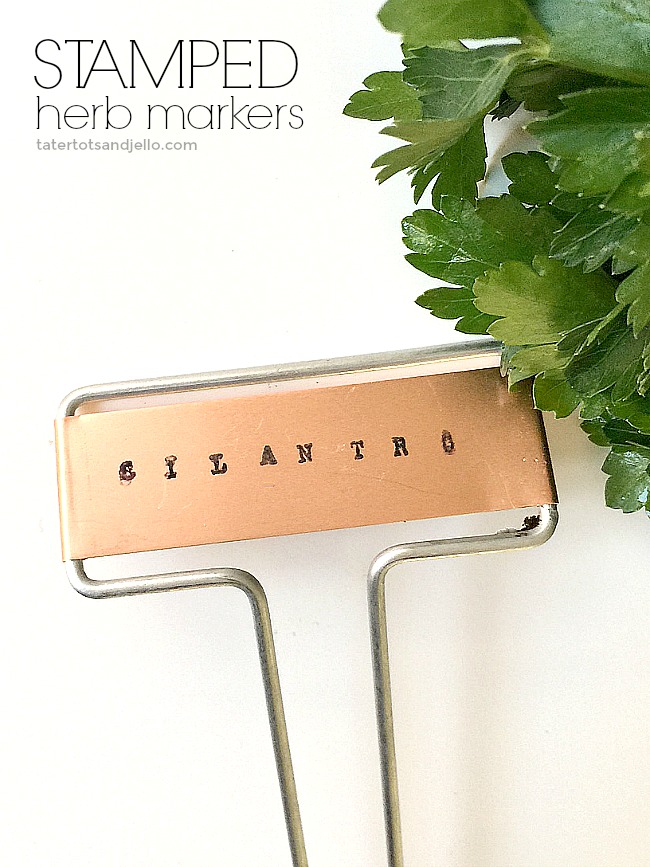 Stamped Garden Markers and Tiered Herb Garden
The weather has been BEAUTIFUL here this week!! I am making all kinds of plans for my new yard, including a garden space. So I thought it would be fun to make some garden markers.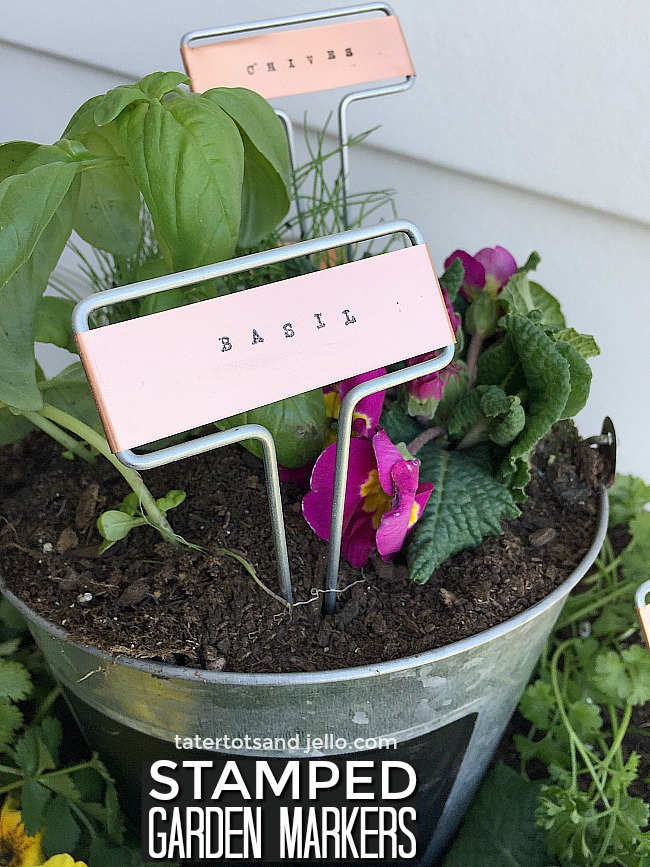 I found some really adorable metal garden stakes in the Dollar Spot section the other day — 6 for only $3. I snatched them up.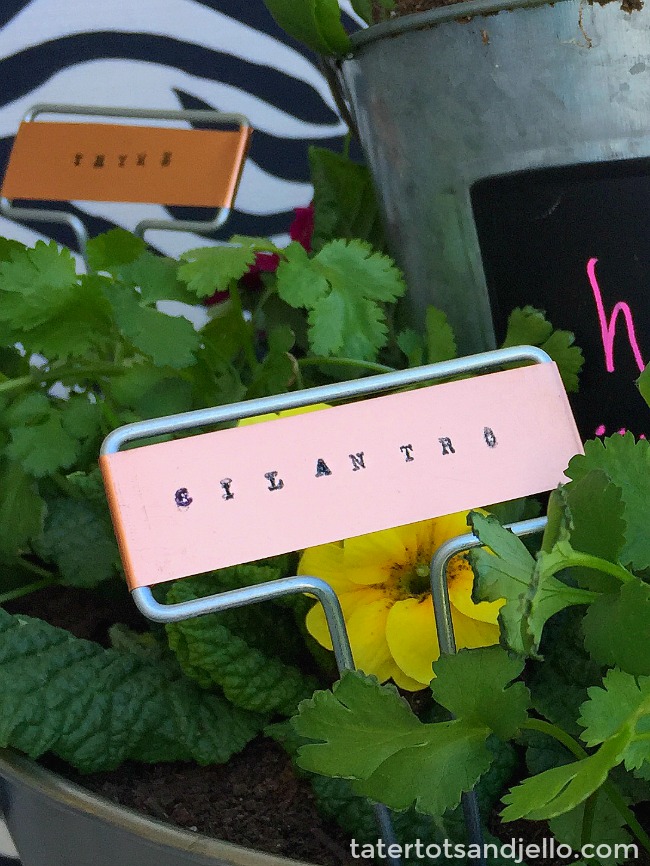 I have stamped garden markers in the past with metal letters that you hammer into your surface.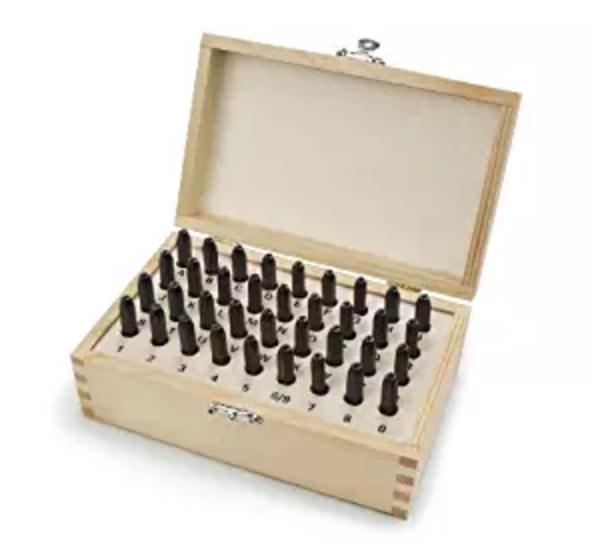 In the course of moving I have either misplaced them or given them away over the years. So I came up with a way to make a stamped garden marker without having to have the hard-to-find metal stamp letters.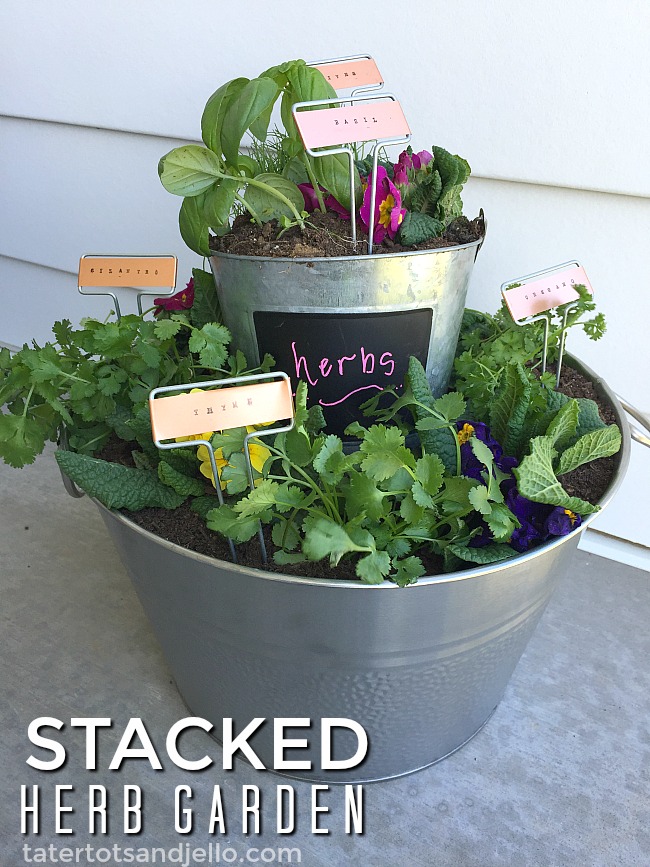 Stamped Garden Markers and Tiered Herb Garden
Here's how to make Stamped Garden Markers: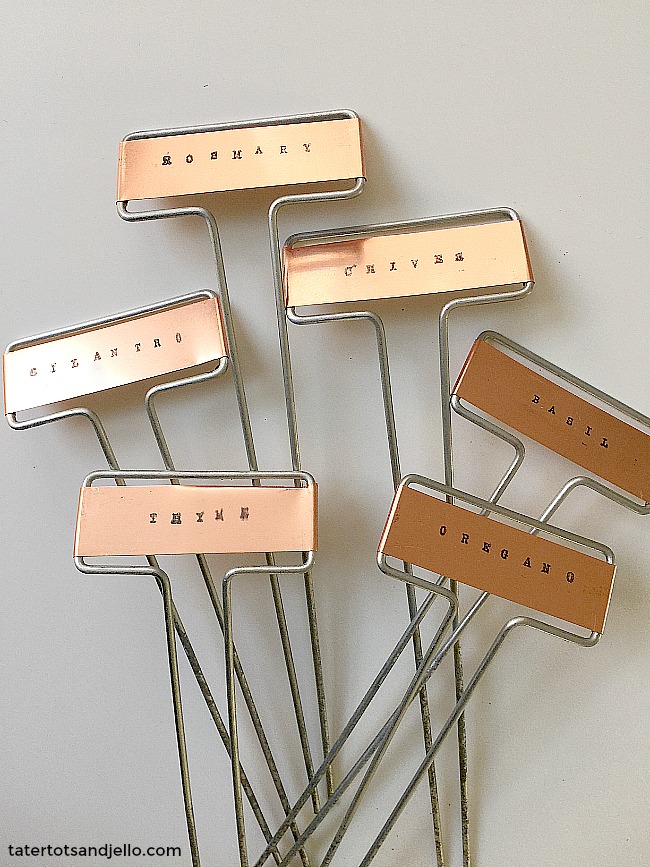 I used a scrapbooking stamp which has wheels for each letter in the alphabet. I spelled out each of the herbs I wanted to created markers for. I used a pad of papers to experiment with the lettering to make sure everything was spelled right and the letters were even before stamping on the metal.

Once I stamped on the metal I used a wet paper towel to wipe off excess ink which happens when you use a stamp pad.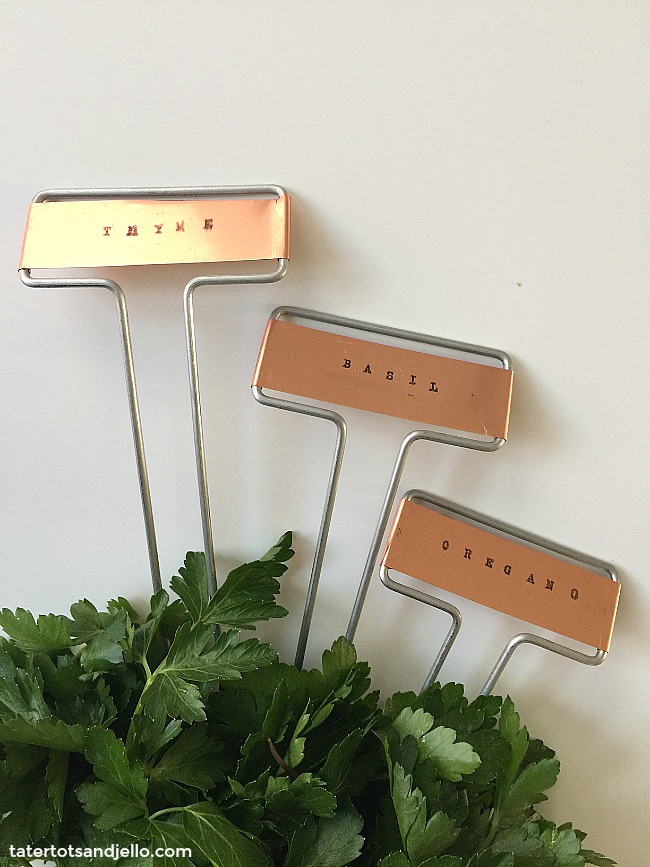 To make the ink waterproof on the metal markers I sprayed each of the markers with permanent spray polyurethane. While they were drying I created the tiered garden.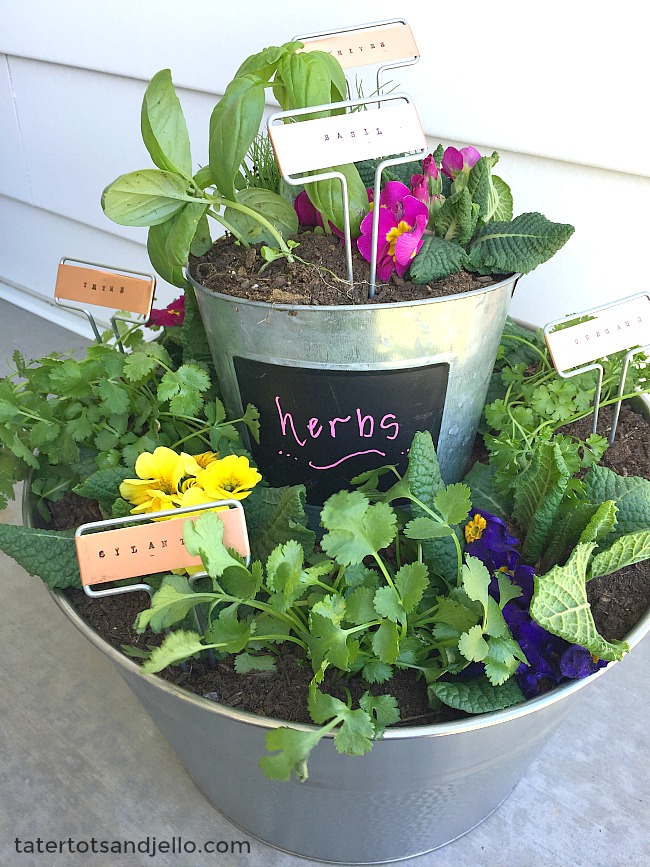 Here's how I made the Tiered Herb Garden:
I used a clearance metal bucket for the bottom of the garden. I filled the tub with dirt and then arranged the herbs in a ring around the outside of the tub. Then I planted the herbs and flowers around the outside, leaving room in the middle for the smaller metal bucket.
Then I filled the smaller metal bucket with dirt and planted the remaining herbs and flower. Then I put the smaller bucket in the middle of the larger bucket and wrote HERBS on the chalkboard part of the bucket.
The last thing I did was added the markers to the tiered herb garden.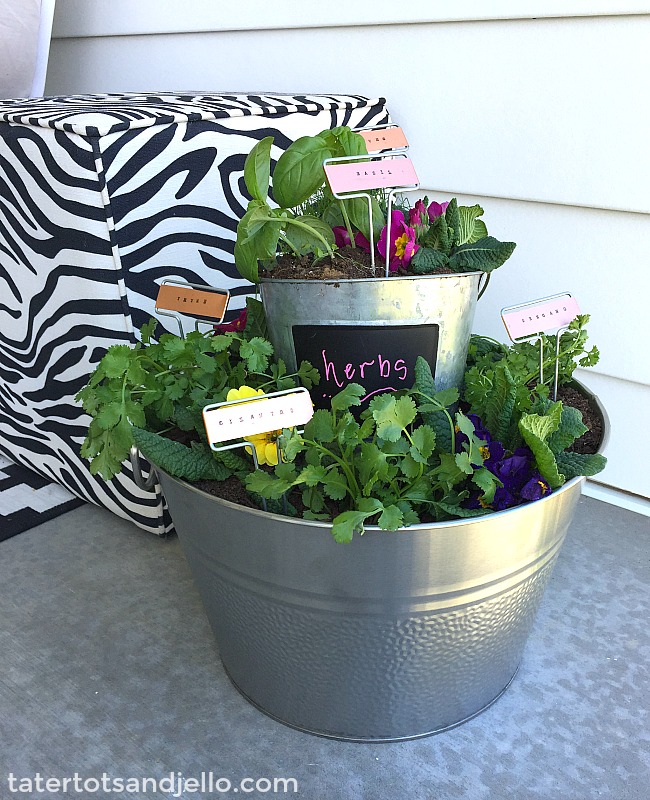 Stamped Garden Markers and Tiered Herb Garden
I put the Tiered Herb Garden on my covered outdoor room and it's going to be so great to have this summer as I cook! All I have to do is go outside and grab whatever herbs I need. I will keep all of the herbs watered and I will have tasty, fresh herbs all summer!!
Here are a couple other gardening ideas we have made over the years: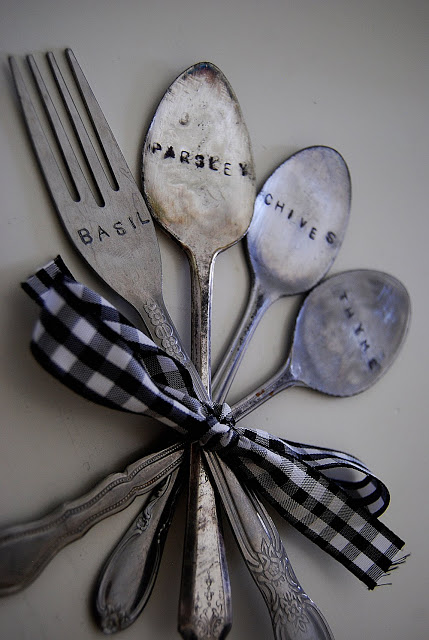 Stamped Garden Markers out of Old Silverware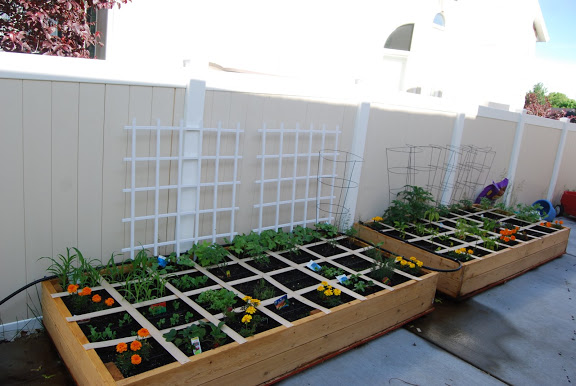 How to make a Square Foot Garden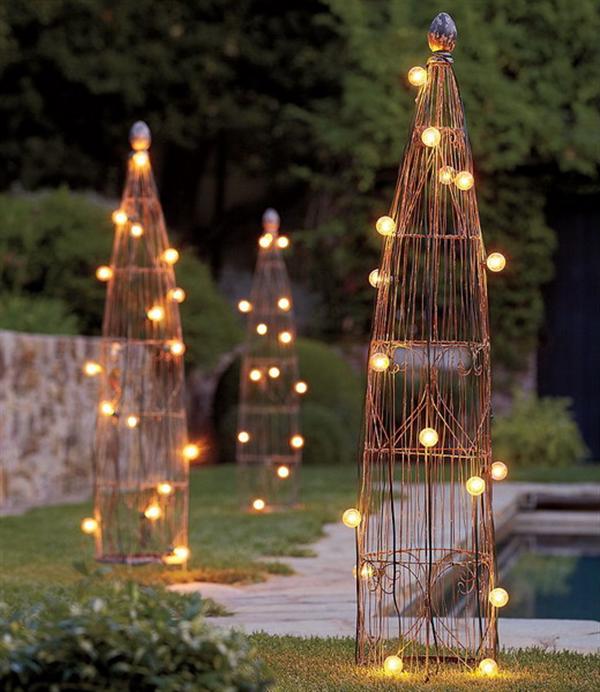 How to Make Your Patio Awesome This Summer
Do YOU have a garden?
What do you love to grow?
Have a Beautiful Day!
xoxo