Inexpensive and Easy Kitchen Herb Garden DIY. Grab a few dollar section items and create a kitchen herb garden that you can enjoy all year long!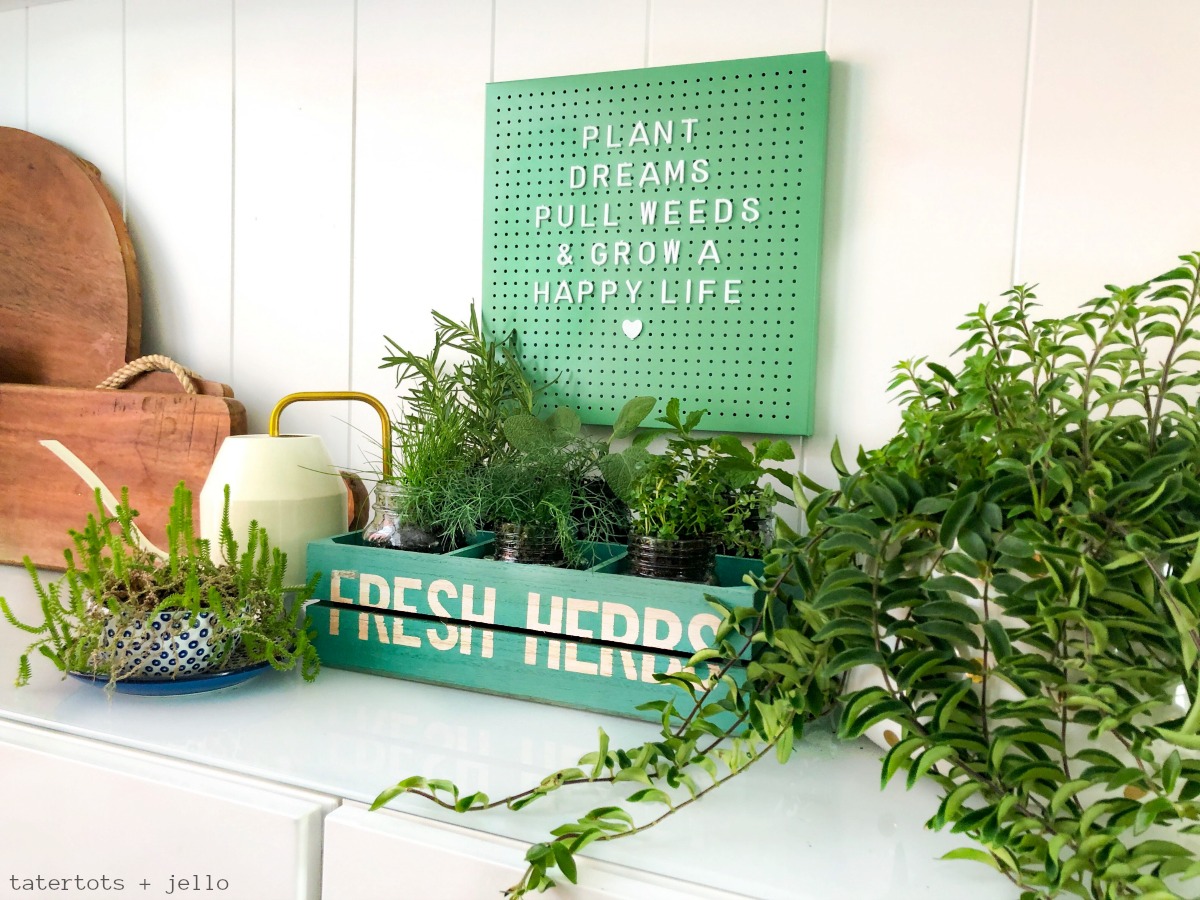 3 Ingredient Challenge — Dollar Spot
I love a DIY that is useful and easy! One of the things I miss the most in the winter is our backyard garden! I love being able to go out in the summer and grab some fresh tomatoes or herbs as I make dinner. This week I am taking part in a fun 3-ingredient challenge and the theme is the Dollar Spot. I found a wood crate, glass bottles and a peg board in the dollar spot and thought they would make a wonderful herb garden in our kitchen.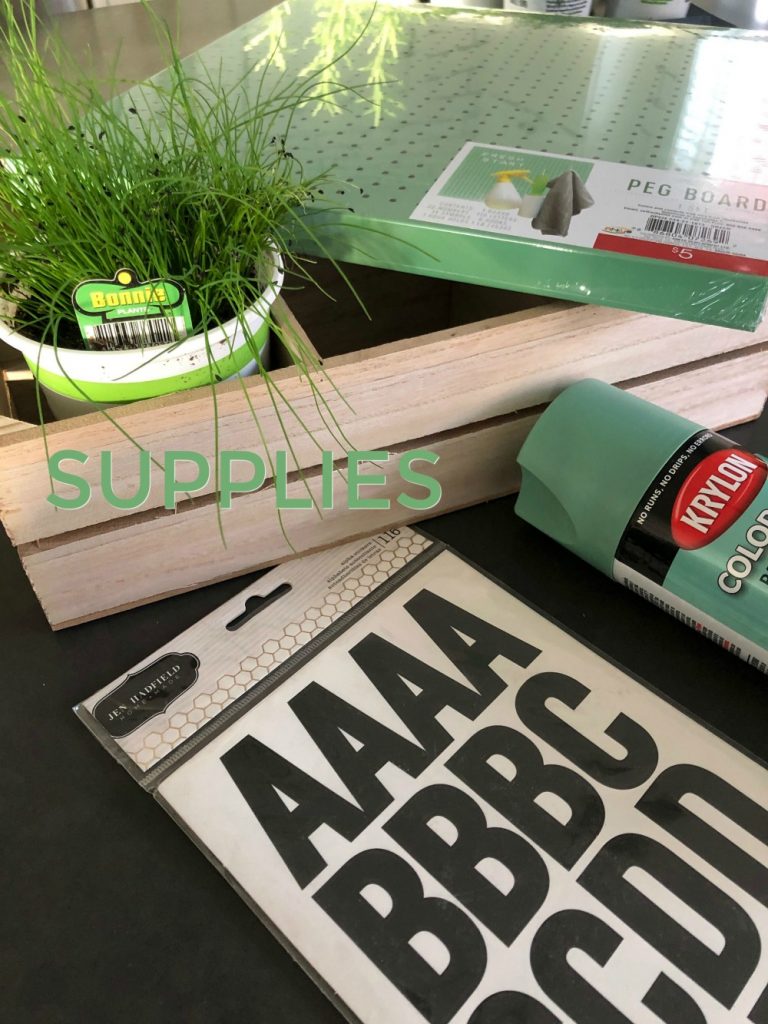 Dollar Spot Items
Wood Crate
Pegboard
Glass Jars
plus:
Spray Paint
Scrapbook Thickers (I used some from my Pebbles Jen Hadfield line)
Herbs
Spray Paint a Container
I loved the color of the pegboard – it's kind of a blue-ish green. I decided to spray paint the crate a similar color.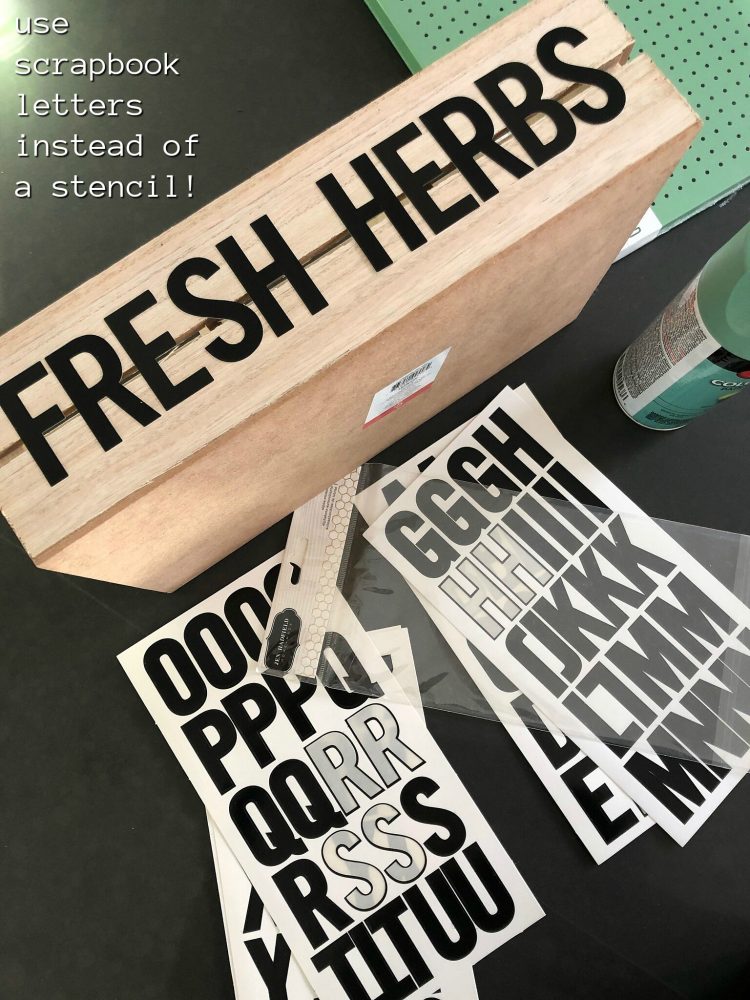 Use "Thicker" Letters Instead of a Stencil
I used some letters from my Pebbles line instead of using a stencil or cutting out vinyl. It's SO easy! Just lay the sticky letters on the wood and smooth the edges down. This keeps the paint from getting underneath the edges when you spray paint the container.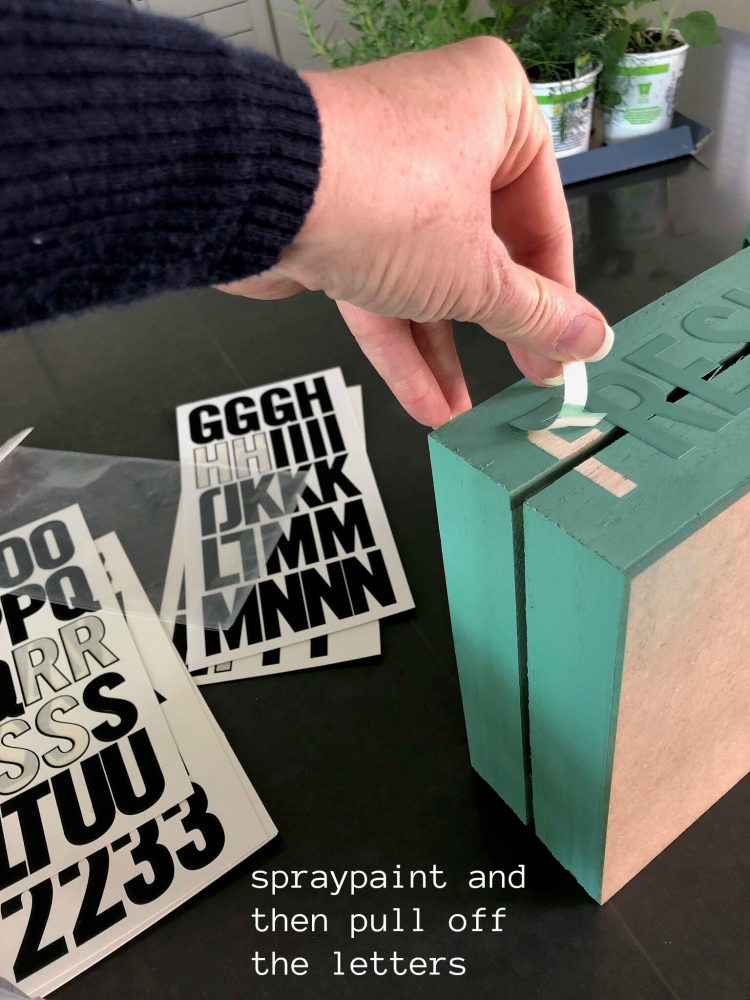 Plant Herbs in Mason Jars
You can plan your herbs in whatever container will fit inside your crate. I found glass jars that were the right size. I put a bit of gravel at the bottom for drainage and then transferred the herbs into the glass containers.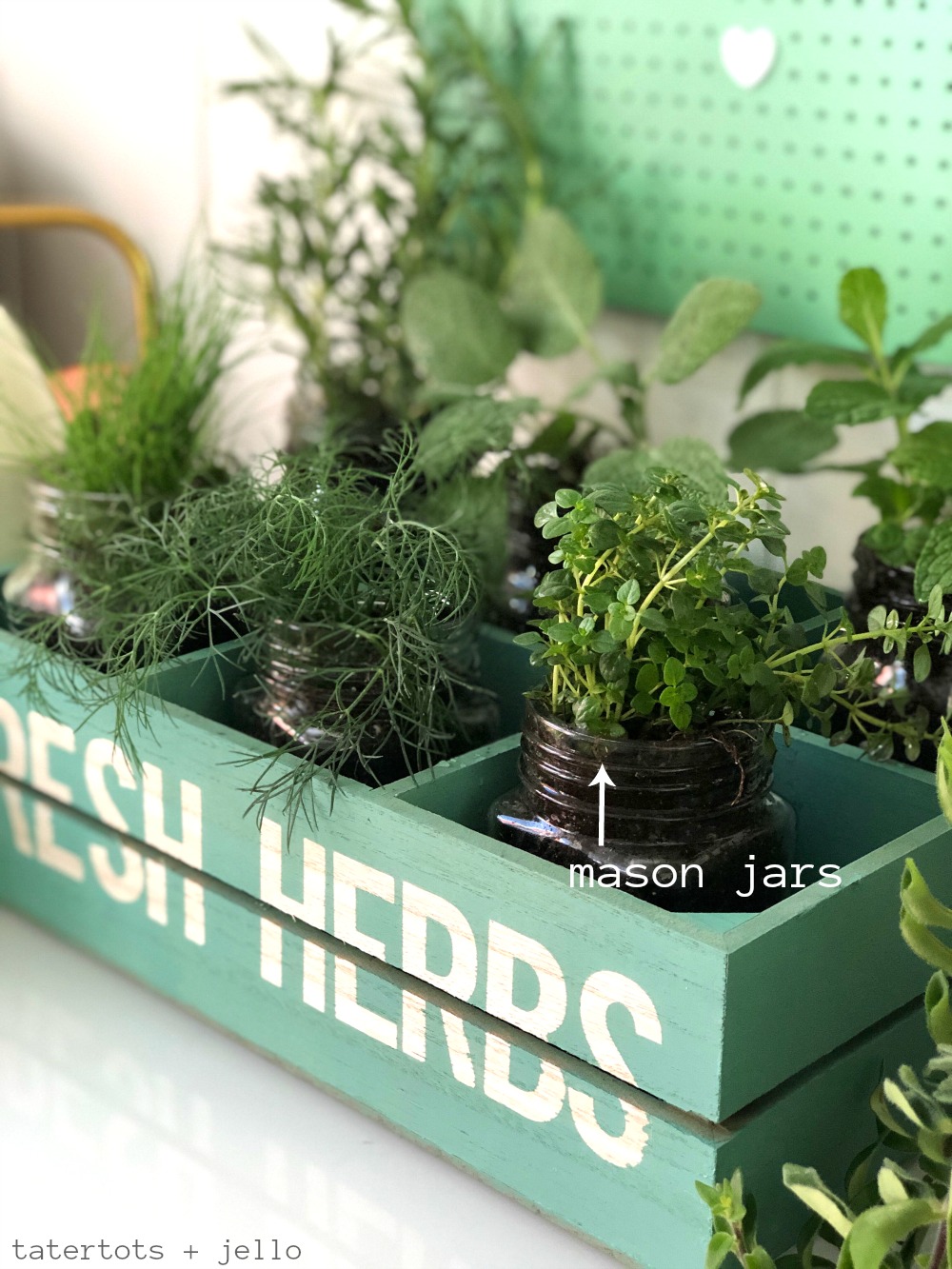 Think of a Clever Saying
I thought the pegboard was so cute! It came with over 100 letters and symbols and also a lot of hooks so you can hang up different things on the board too if you want. Like you could hang up a small watering can if you wanted.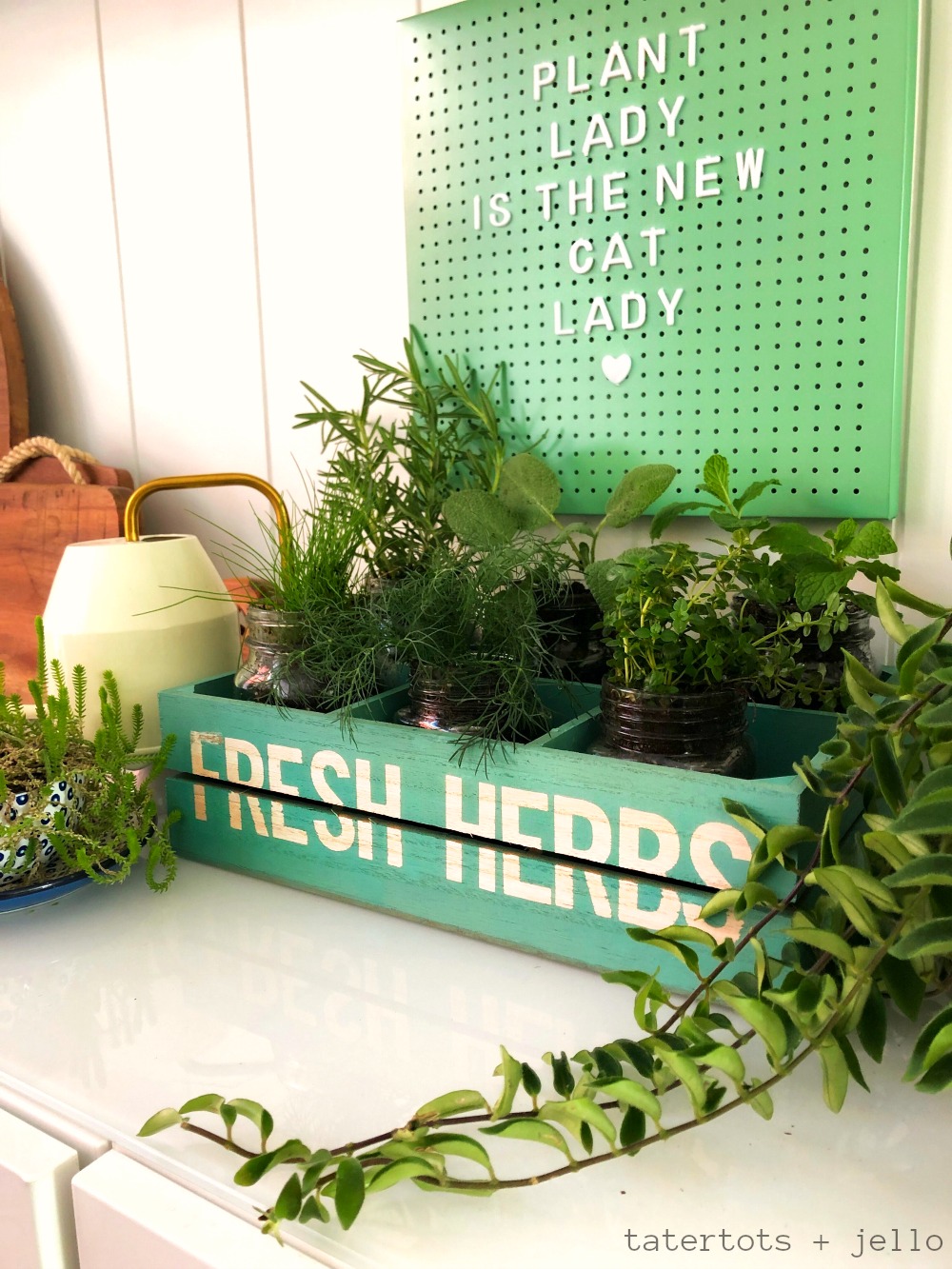 Hang Up the Pegboard
I used a command strip to hang up my pegboard. That way I didn't damage my walls and I can move my herb garden around to a different spot if I want.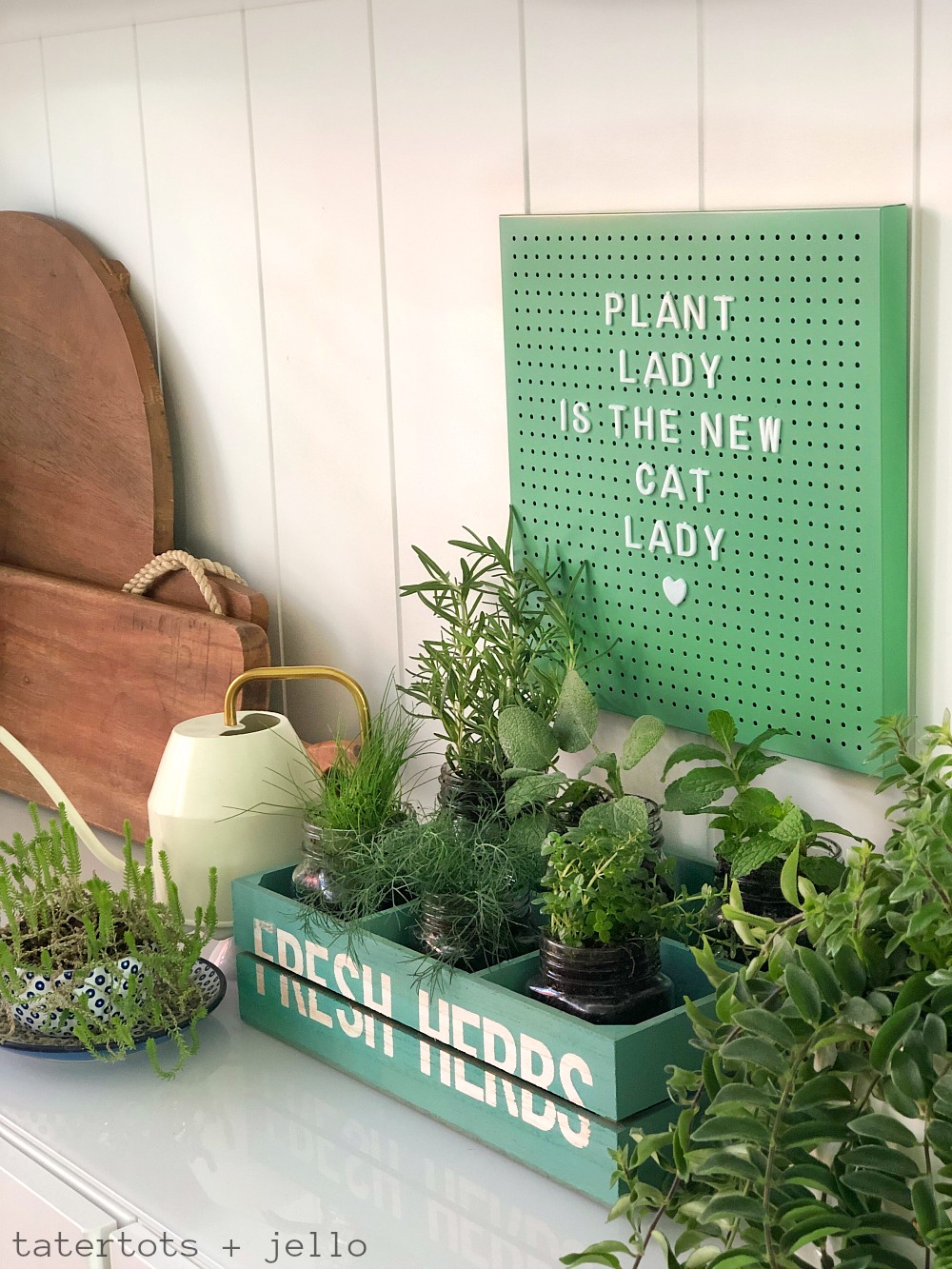 Enjoy Your Herb Garden
I can't wait to use my herb garden all year round!
What to Plant in a Kitchen Herb Garden
It's up to you what you plant in your kitchen herb garden. I planted some chives, mint, thyme, rosemary and dill. But there are so many more options. It just depends on what herbs YOU like! Other ideas would be —
Basil
Sage
Cilantro
Mint
Fennel
Tarragon
Bay Leaves
Peppermint
Oregano
Chives
Mint
Thyme
Rosemary
Dill
What Can You Make With Dollar Spot Items?
And here are some other really awesome and inexpensive DIY's you can make with Dollar Spot items!!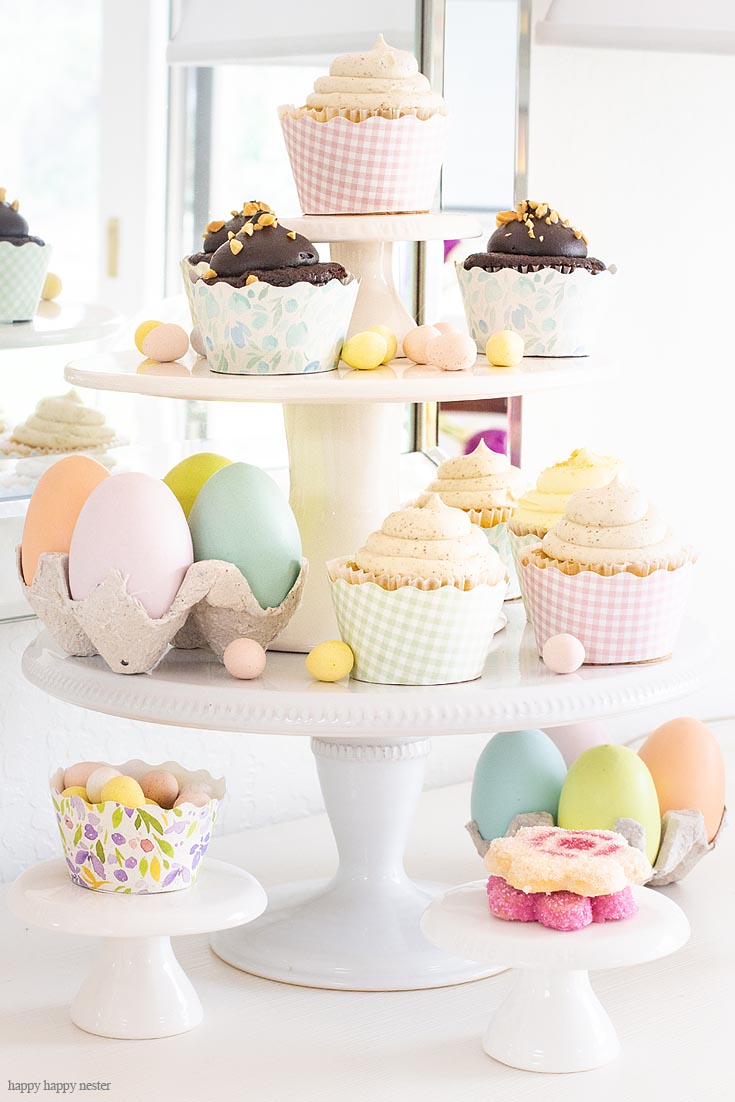 Spring Centerpiece with Dollar Store Items @ Happy Happy Nester
Isn't this centerpiece so adorable that Happy Happy Nester made? I love all of the different sizes of cake and cupcake stands and eggs. Adorable!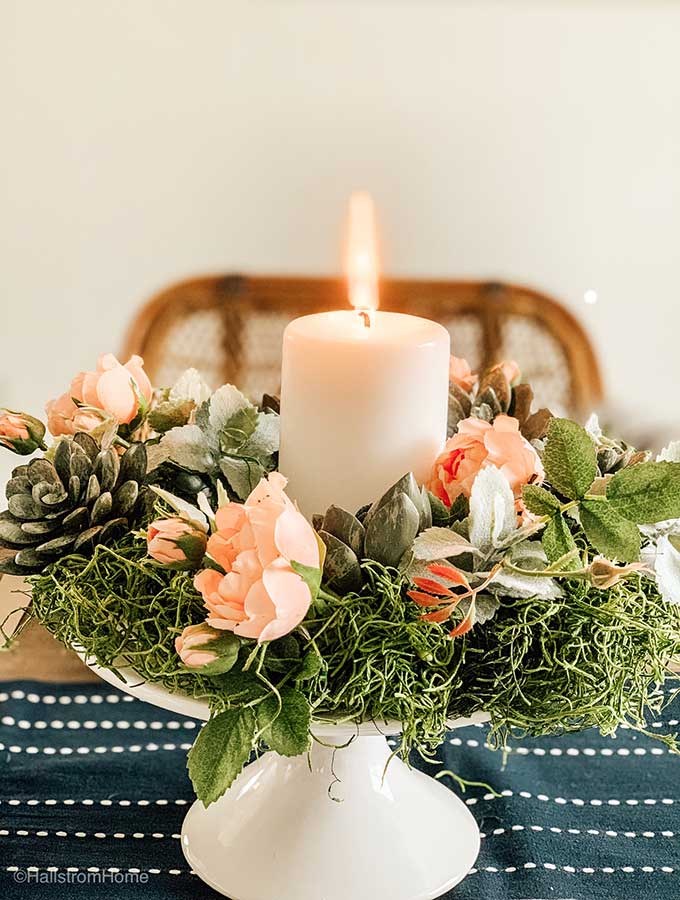 DIY Succulent Wreath Using Dollar Spot Items @ Hallstrom Home
Rhonda made this spring succulent wreath with dollar spot items and it couldn't be cuter!!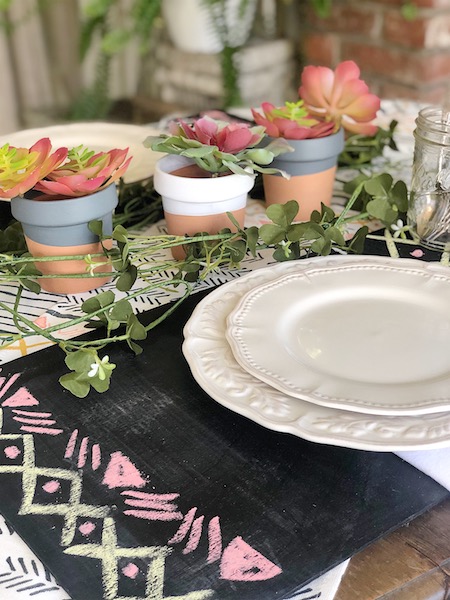 Outdoor Entertaining Tablescape @ 100 Year Old Home
Leslie created such a festive tablescape with items from the Dollar Spot!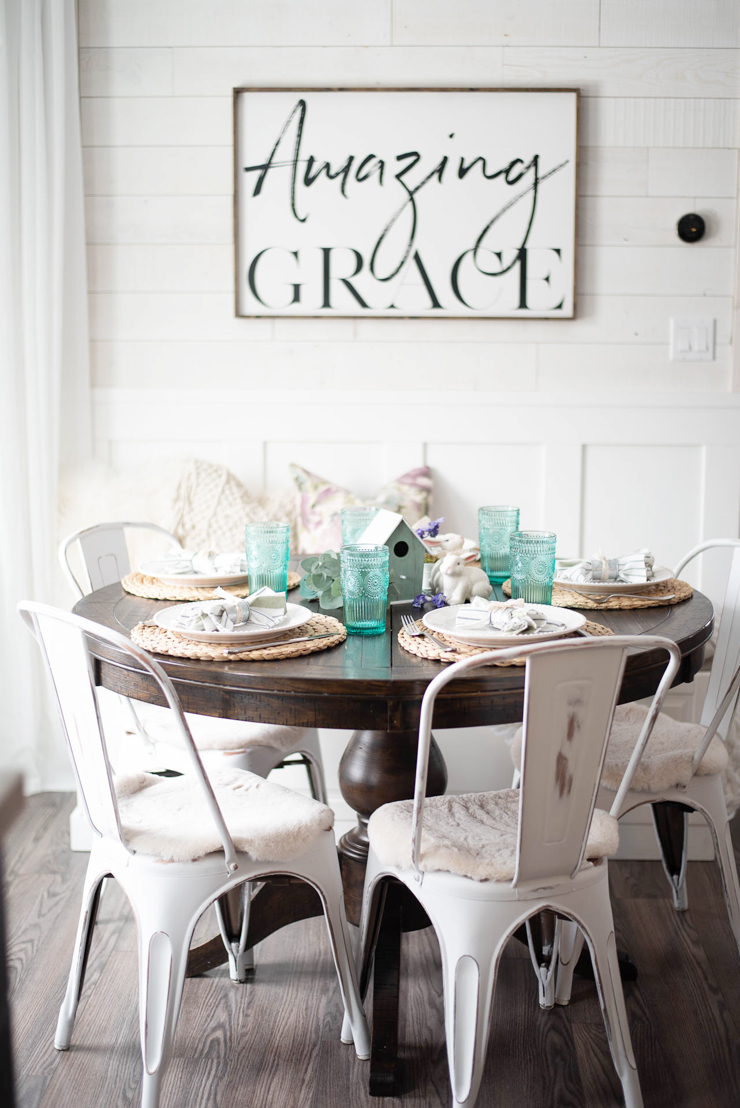 Spring Tablescape Using Dollar Spot Items @ The DIY Momma
Christina created this gorgeous Spring tablescape with dollar spot items and I am in love!
What can YOU make with dollar spot items!
Share them with us. We love to see YOUR ideas!
Have a Creative Day!
xoxo