13 No-Carve Pumpkin Ideas! Create pumpkins you can use year after year with these creative and colorful painted pumpkin ideas!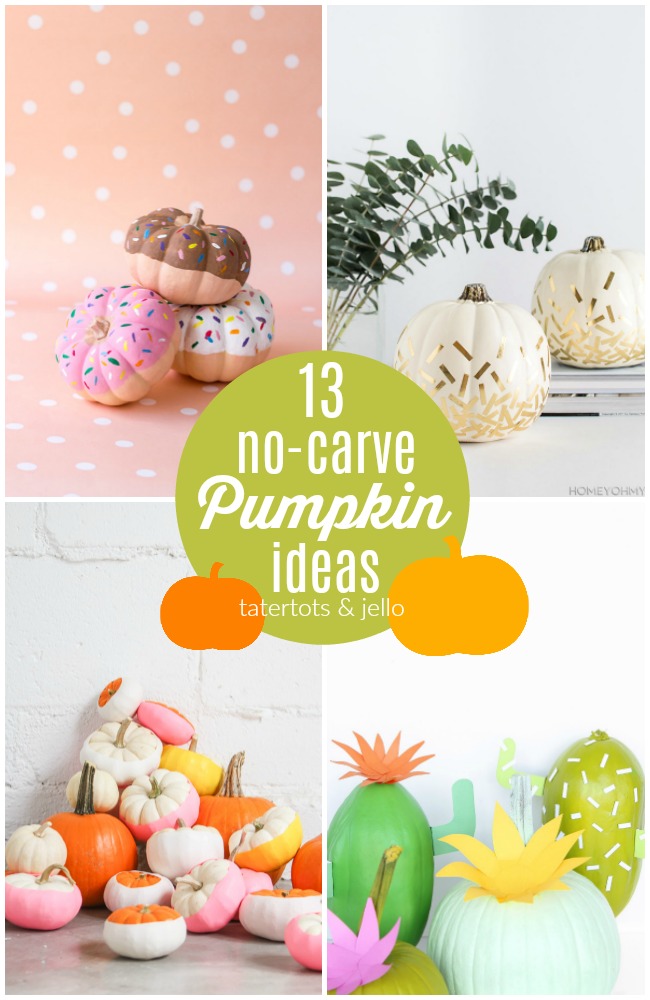 Nothing says fall like pumpkins!! I love pumpkins, they're such a versatile ingredient or material for many recipes or fall decorations! While it's fun to carve pumpkins, there are many other ways you can decorate with them! Here are 13 No-Carve Pumpkin Ideas!
***
Donuts + pumpkins = a delightful way to decorate for fall!
How fun is this DIY mermaid pumpkin idea. It would be so fun to make for fall or a mermaid party too!
I love the way the galaxy lights up in this DIY pumpkin idea!
Kids will love creating colorful painted pumpkins with this drip painting tutorial.
Use balloons to create colorful painted pumpkins. You can use foam pumpkins or real pumpkins!
Llamas are so popular right now, create a llama pumpkin this fall!
The new Frozen movie is coming out this fall, what a fun way to celebrate the movie by making this sparkly princess pumpkin.
Glow in the dark pumpkins will look so cool sitting on your porch steps this fall.
These gold and white pumpkins are a gorgeous way to decorate. You can keep them up from September all the way through Thanksgiving.
This is one of the cutest and more creative no-carve pumpkin ideas that I have seen.
Marbling pumpkins creates such a cool painted effect. You can choose any color that compliments your home.
Cactus pumpkins are a fresh way to decorate for fall. And they would be so cute to create for a tropical-theme party too!
I love glitter and these glitter colors are so pretty!
***
Here are some more pumpkin ideas!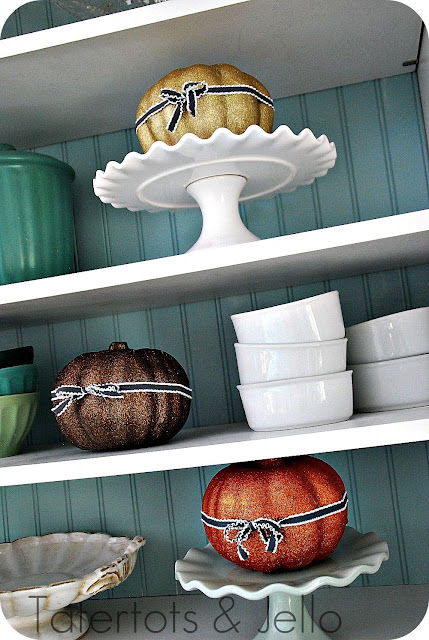 I made these dollar store glitter pumpkins a few years ago and I love getting them out every year!
***
Show me some of your pumpkin ideas!
Share them with us!
xoxo