Chasing Adventures Bright and Colorful Paper line is now in Spotlight Stores in Australia! Record special moments and adventures both near and far!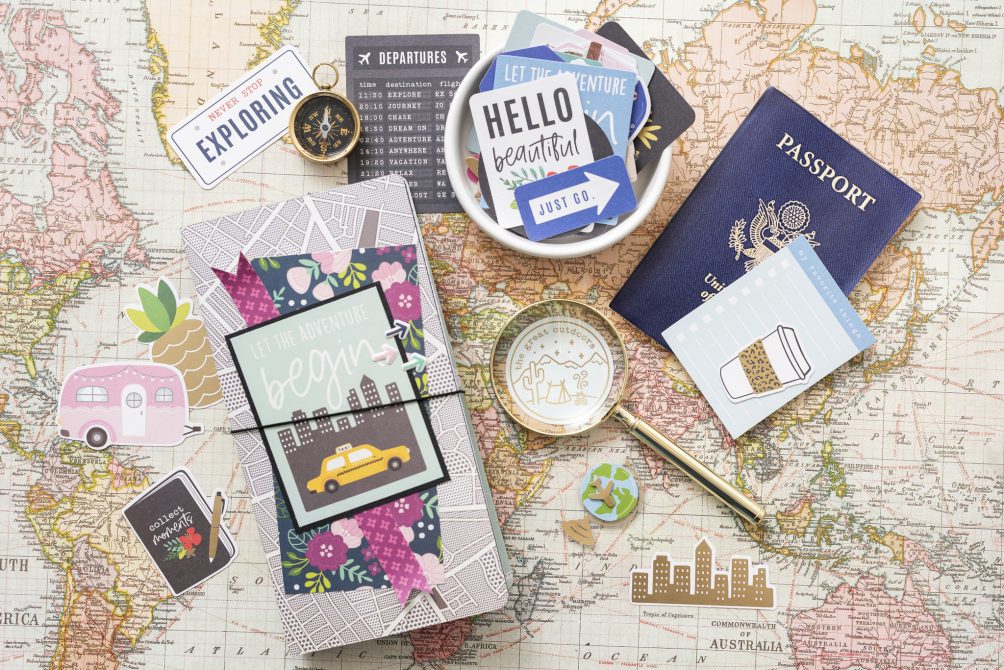 Chasing Adventures Bright and Colorful Paper Line

My Pebbles Chasing Adventures line is one of my favorites. It's perfect for documenting ALL your adventures — whether in a different country or in your own backyard.
Bright and Colorful Papers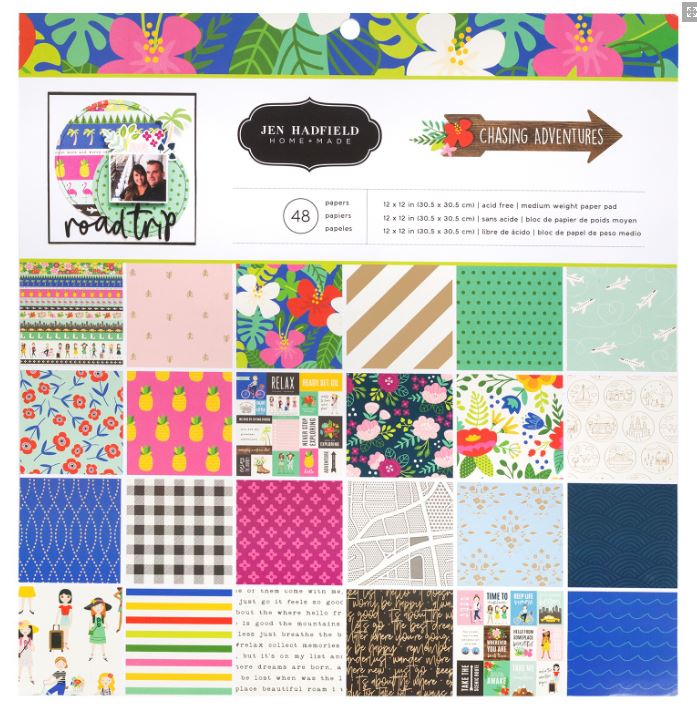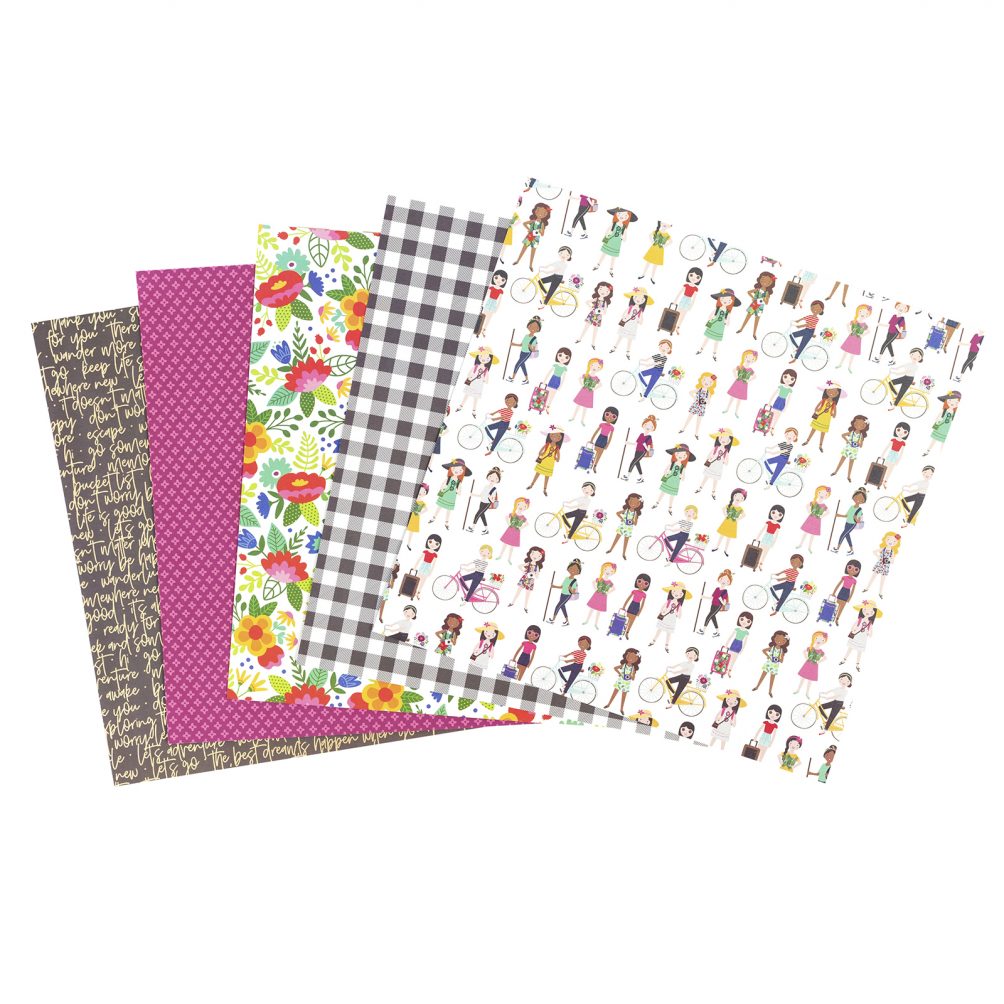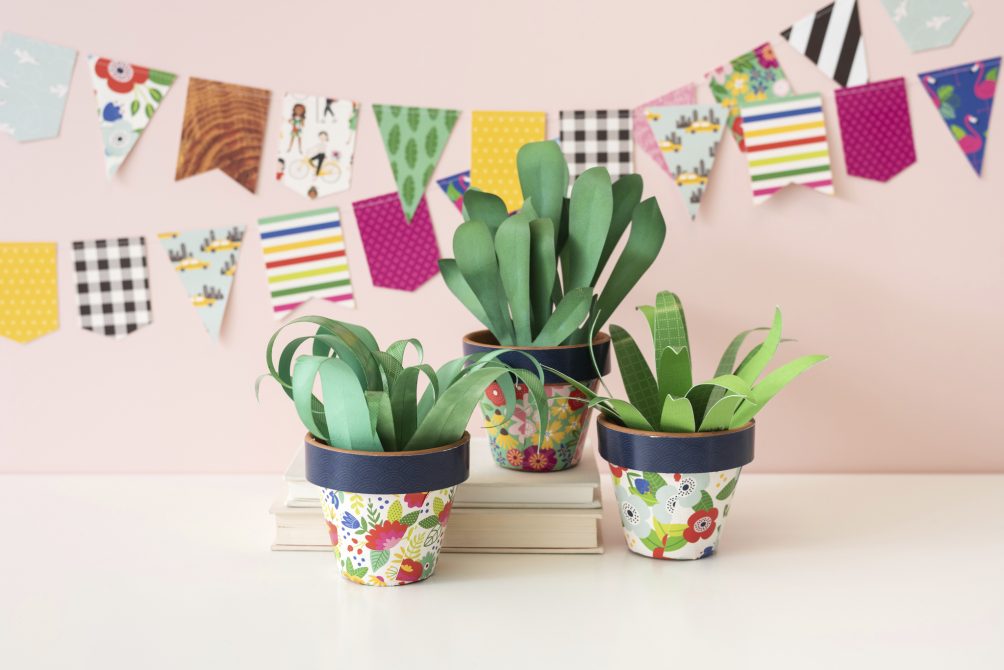 The line is full of bright and happy colors. Some of my favorite papers are the pineapples, the llamas and all of the gorgeous different floral papers. There are also taxis, planes and ocean papers.
Bright and Colorful Icons For Every Kind of Trip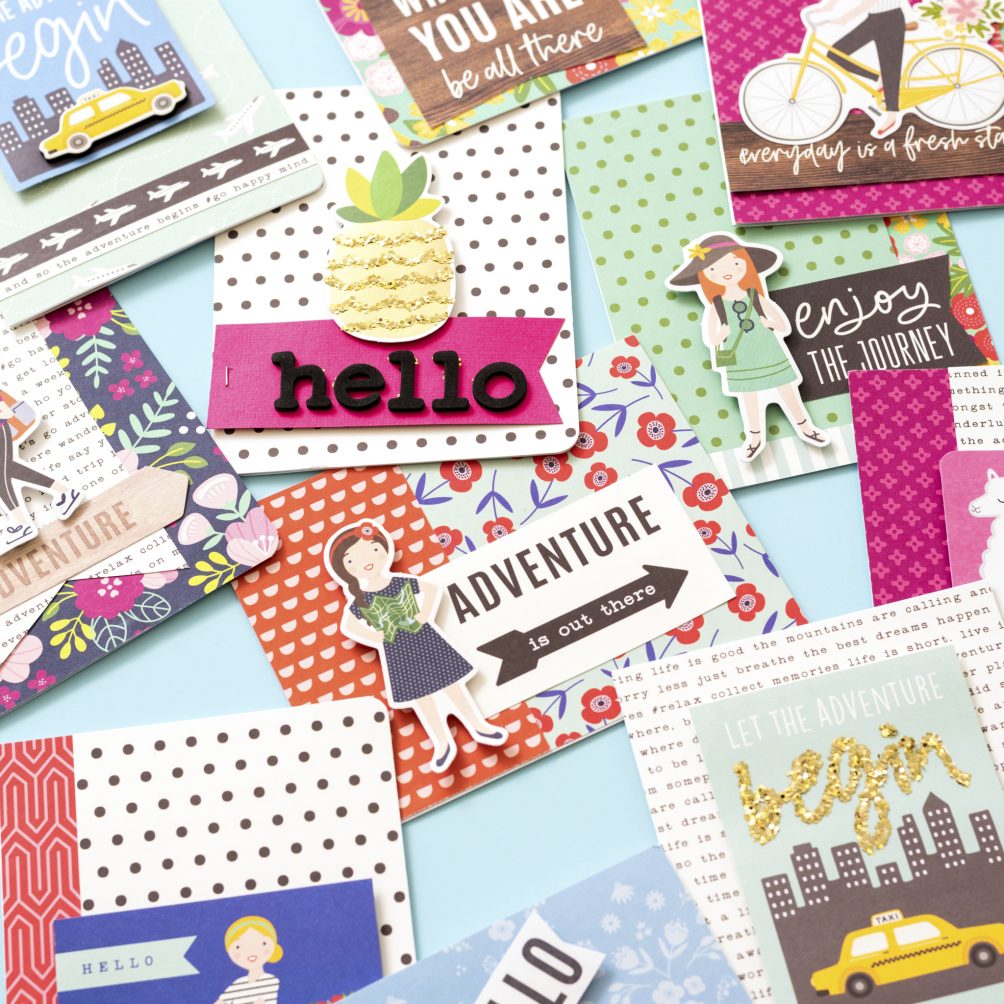 Chasing Adventures is also full of cute and usable icons. I love the girls in the line. They are hiking, bicycling and going on trips. There are also sunglasses, luggage, llamas, pineapples, flamingos and more!
Create Bright and Colorful Parties with the Chasing Adventures Line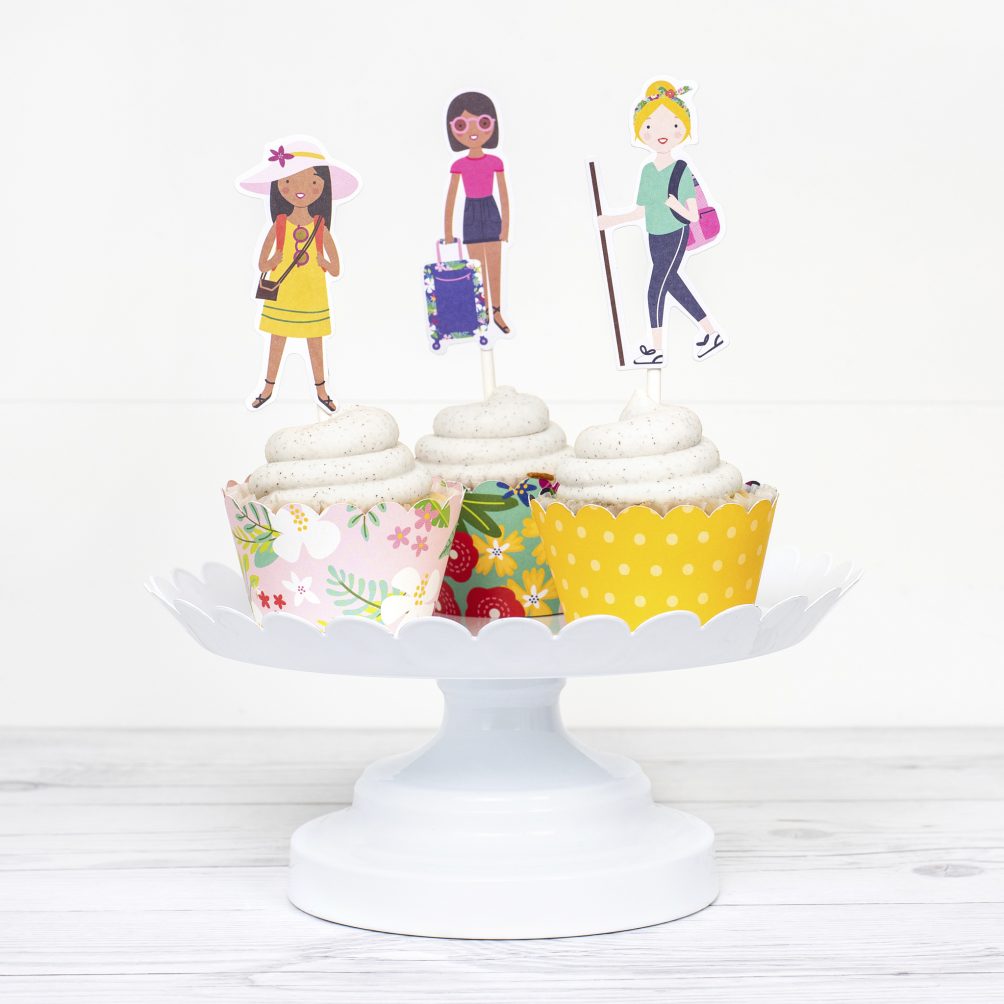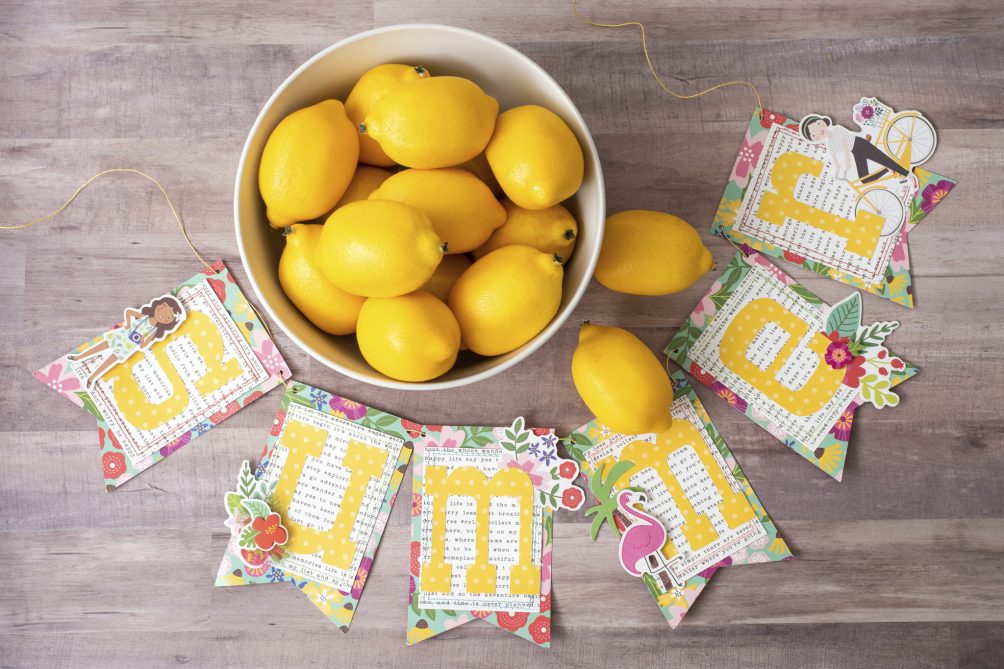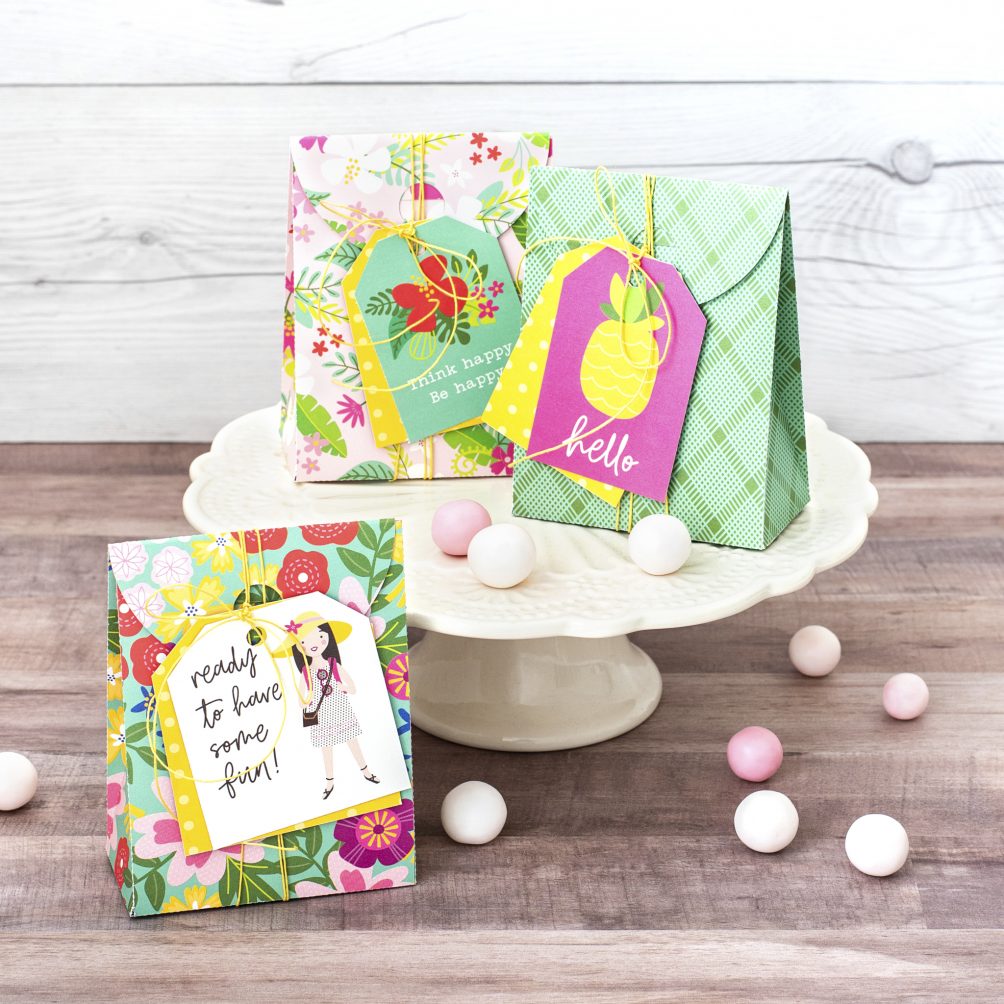 You can also use these fun icons to create summer and travel parties like this Summer Party!
Die Cuts are Great for Cards, Scrapbooking and Home Decor
The die cuts are so usable. You can use them to create cards, scrapbook pages and even banners.
Create Bright and Colorful Paper Banners with Chasing Adventures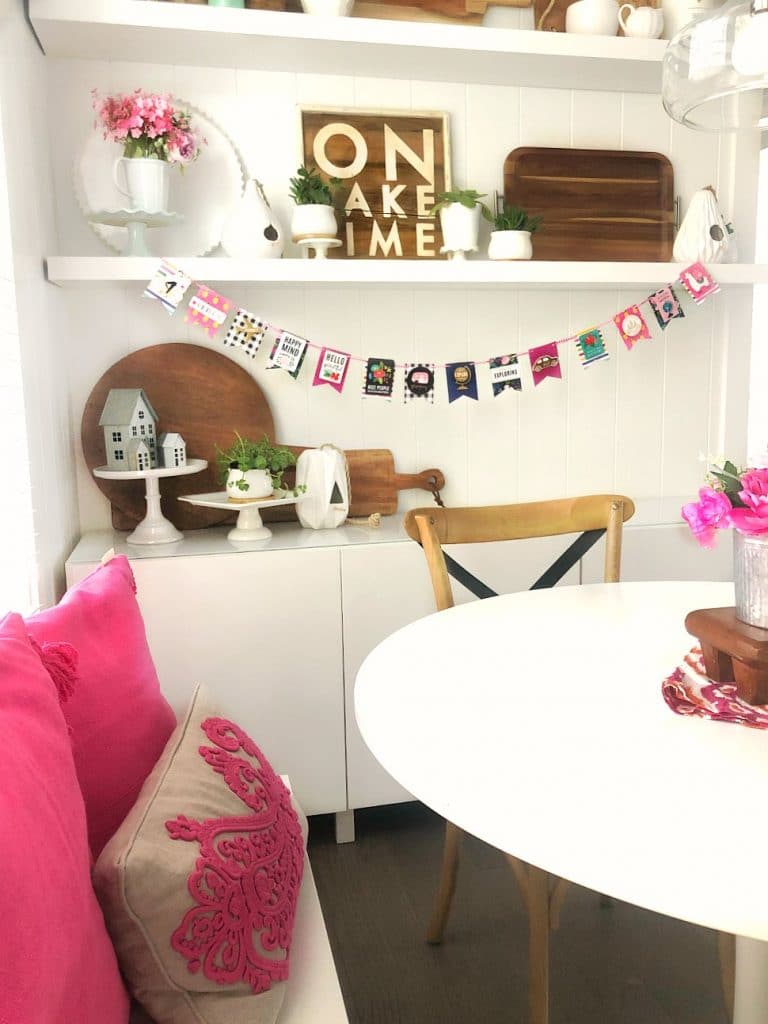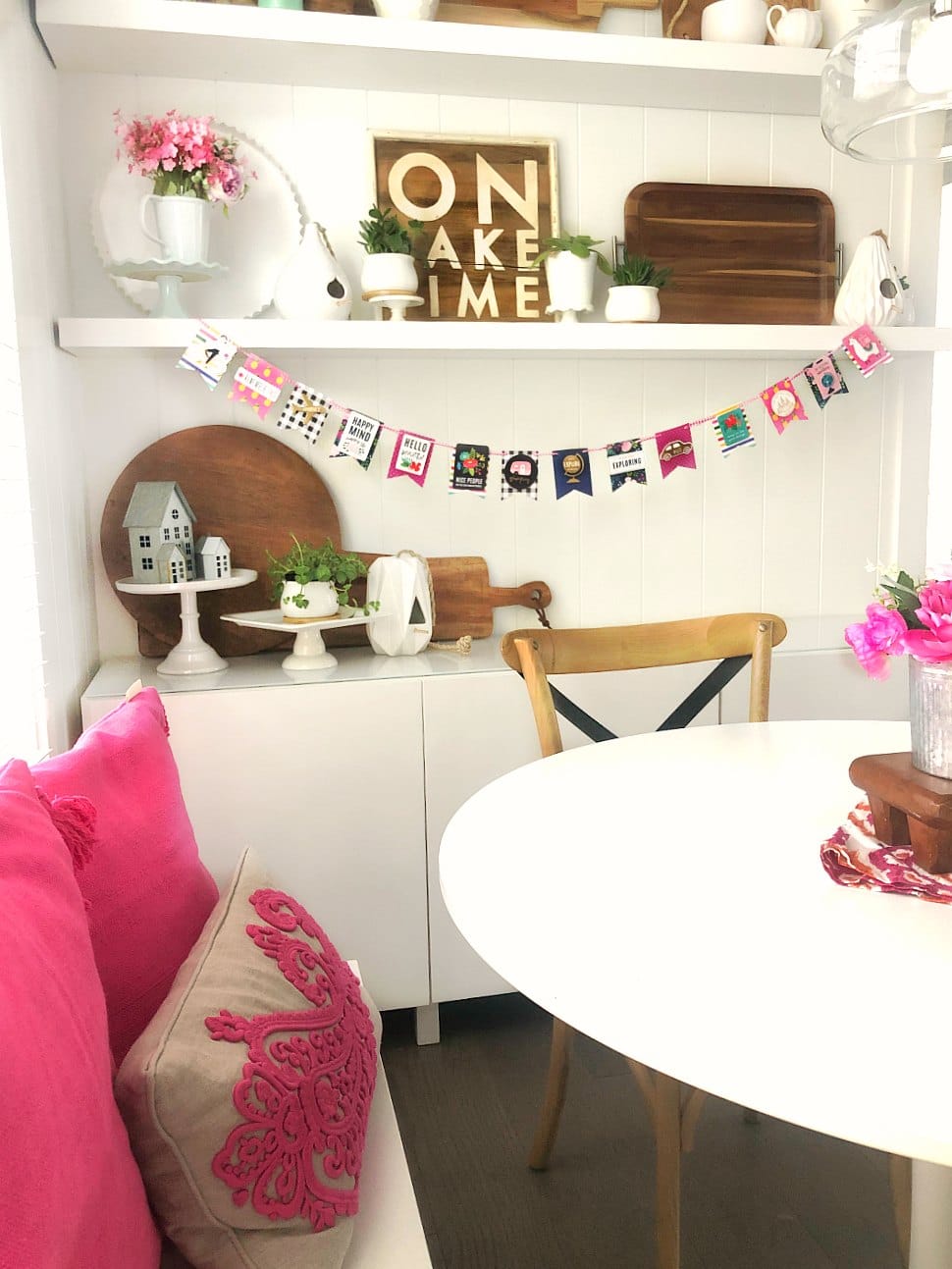 I made an adorable "Adventure Banner" that is hanging right now in our kitchen eating nook. It reminds us of all of the adventures we are going on this summer.
Chasing Adventures Paper Pad Makes Creating Easy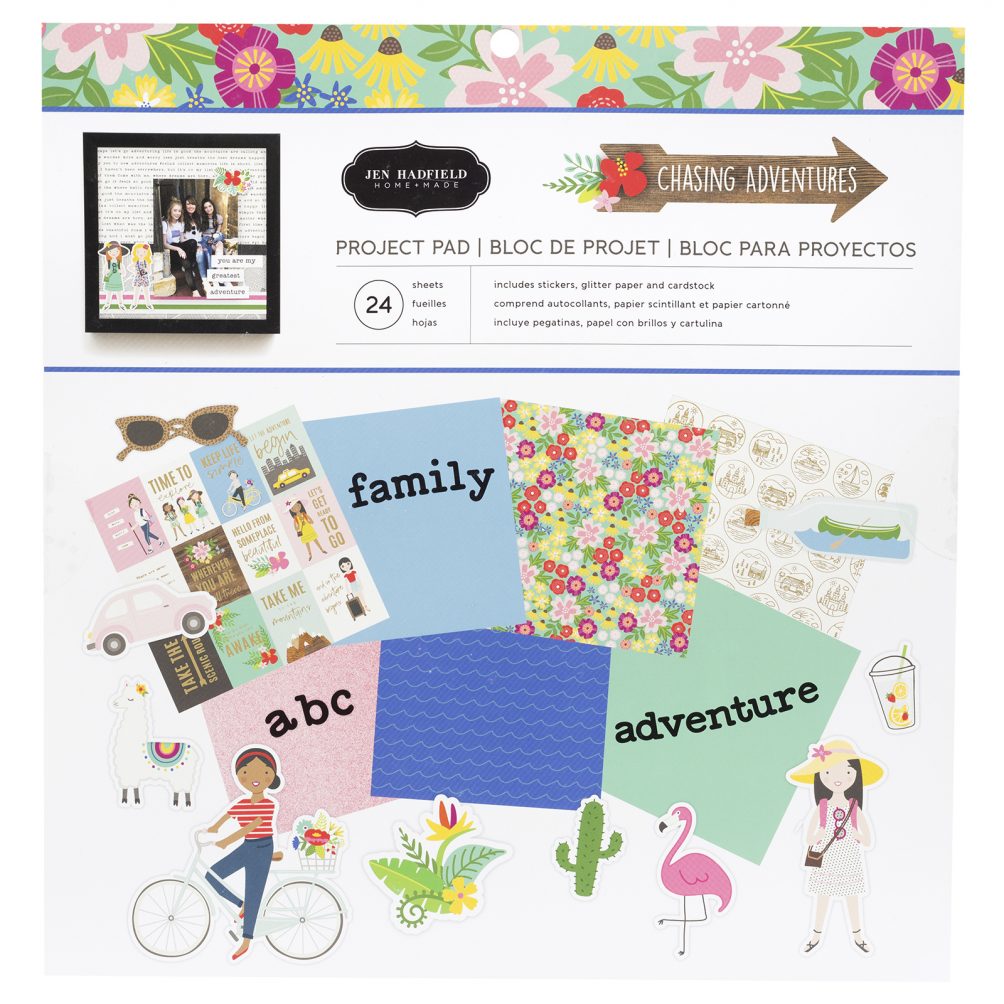 There is also a really awesome Chasing Adventures paper pad! This paper pad makes creating SO easy! It has papers from the line as well as die cuts, thickers and plain papers that coordinate with everything!
Two Different Thickers that Coordinate Together
Two different thickers are part of the Chasing Adventures line. There is a beautiful alphabet as well as another thicker package that contains words that go along with the Chasing Adventures theme — Adventuer, Vacay, Road Trip and more. You can see how we used the thickers in this fun Adventures Journal. It's the perfect project to create and record all of your summer adventures as you are on-the-go!
Puffy Shaker Stickers are Three-Dimensional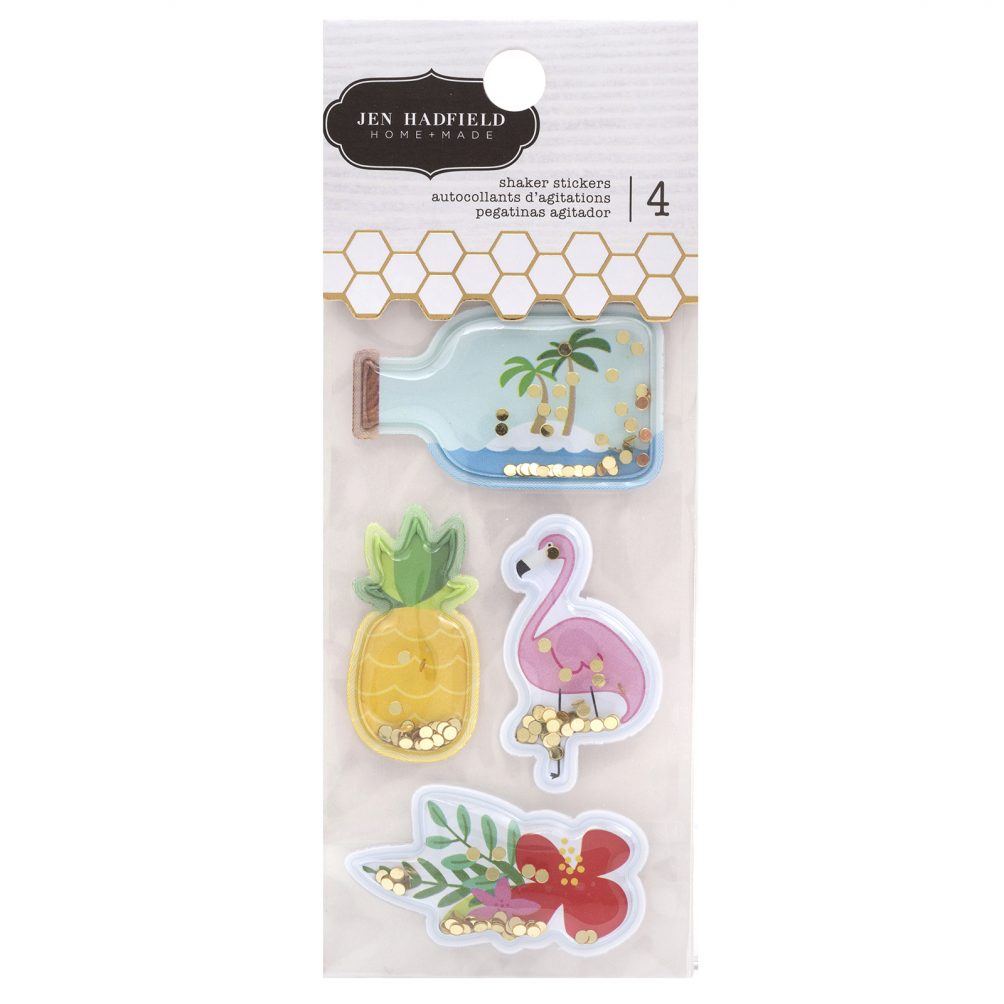 The Puffy shaker stickers are really cool because they are three-dimensional and they have elements that move around inside. Like the flamingo, pineapple and island in a bottle. I love the way the gold glitter looks as it moves.
Planner Stickers Make Being Organized Fun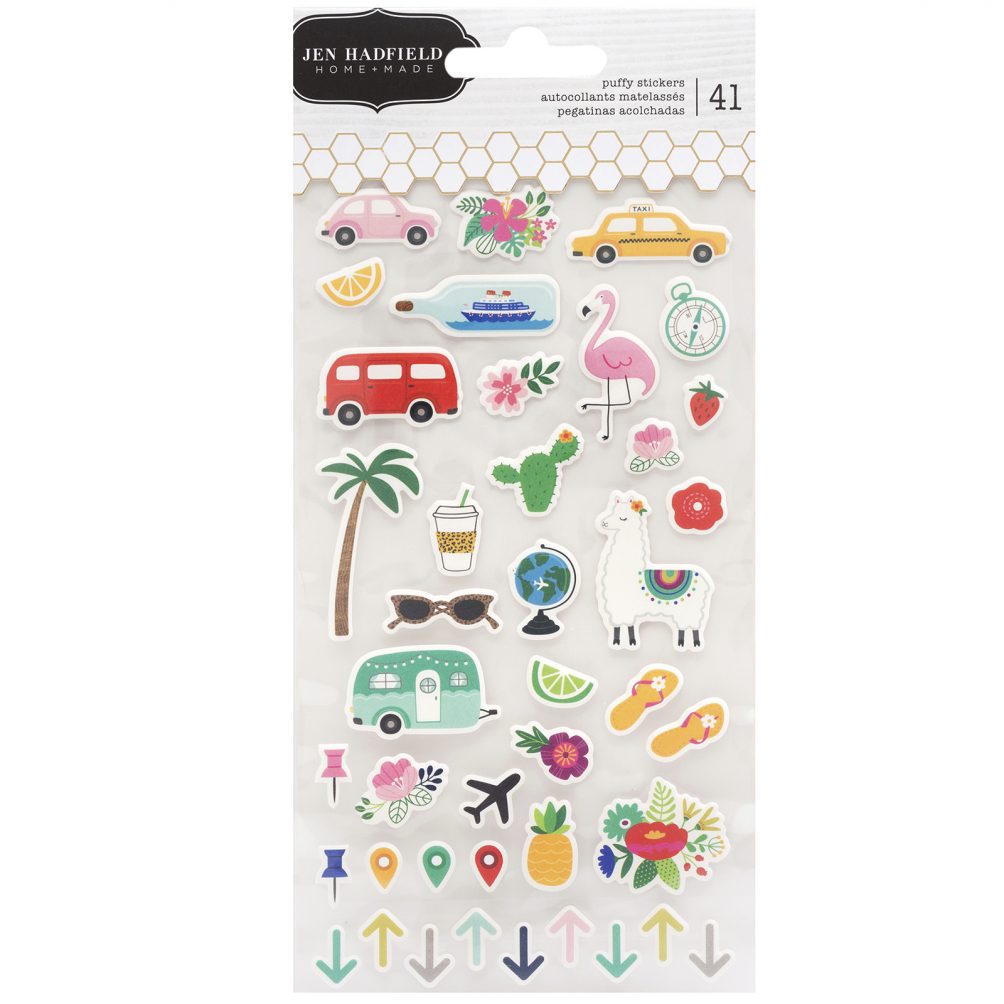 Do you keep organized with a planner? There are stickers in the Chasing Adventures line that are smaller in size and perfect for planners! Make your planner into a journal by adding colorful and bright Chasing Adventure stickers to record all of your family adventures. There are arrows, flags and all of the cute icons from the line that will look so great in your planner.
Washi Tape is Perfect for Every Project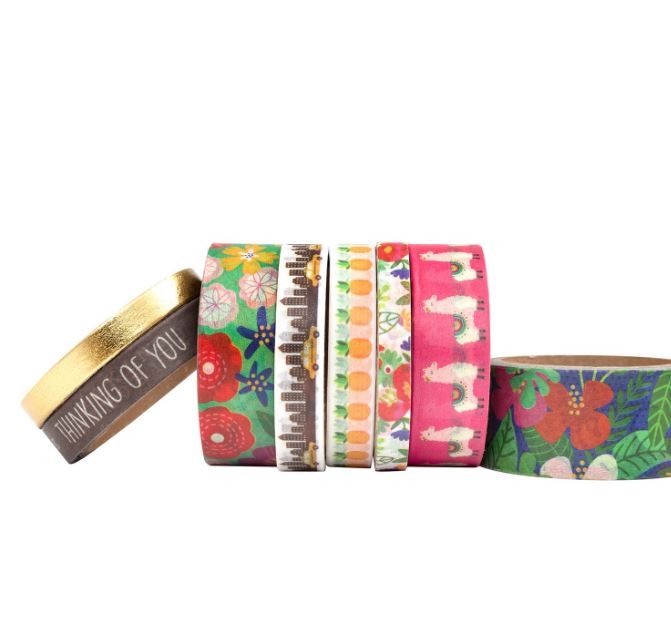 I have had a love affair with washi tape for years. It is the ultimate accessory for every project – cards, scrapbooking, planners, home decor and parties! The Chasing Adventures line has the most BEAUTIFUL washi tapes. There is a gorgeous gold, city skyline, an amazing floral washi — even a LLAMA washi. How cute is that???
Check Out Chasing Adventures at Spotlight Stores
So if you are in Australia, pop over to your local Spotlight store and check out my new Chasing Adventures line! And send me a photo if you spot it! I would love to see my line in the land down under! You can tag me on Instagram at @tatertotsandjello or send me a DM!
And if you are in the US, you can find my Chasing Adventures line in JoAnn Stores.
Do you love paper crafts? What kinds are your favorites? Scrapbooking, Card Making, Journaling or Home Decor?
Have a Creative Day!
xoxo