This post is sponsored by E-Z-GO. I love partnering with brands I love. All opinions are my own.
We Were Able to Use an E-Z-GO Golf Cart in our Neighborhood for 1 Year and this is what happened.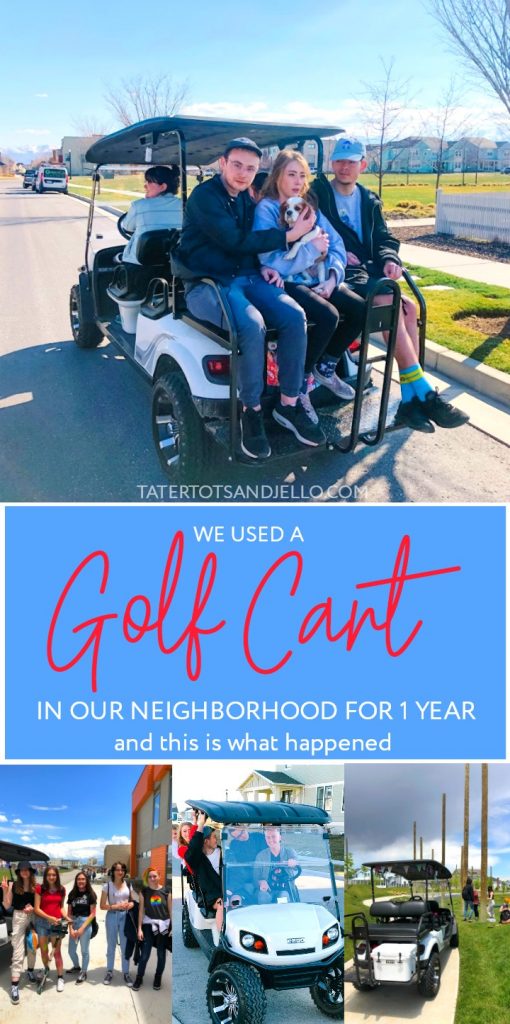 We have lived in Daybreak for three years. Daybreak is a HUGE master-planned community in south Jordan Utah. Some of the reasons we chose Daybreak was because the area is filled with kids and there are SO many things to do — a lake, pools, parks, concerts, events and more.
We Used a Golf Cart for 1 Year in Our Neighborhood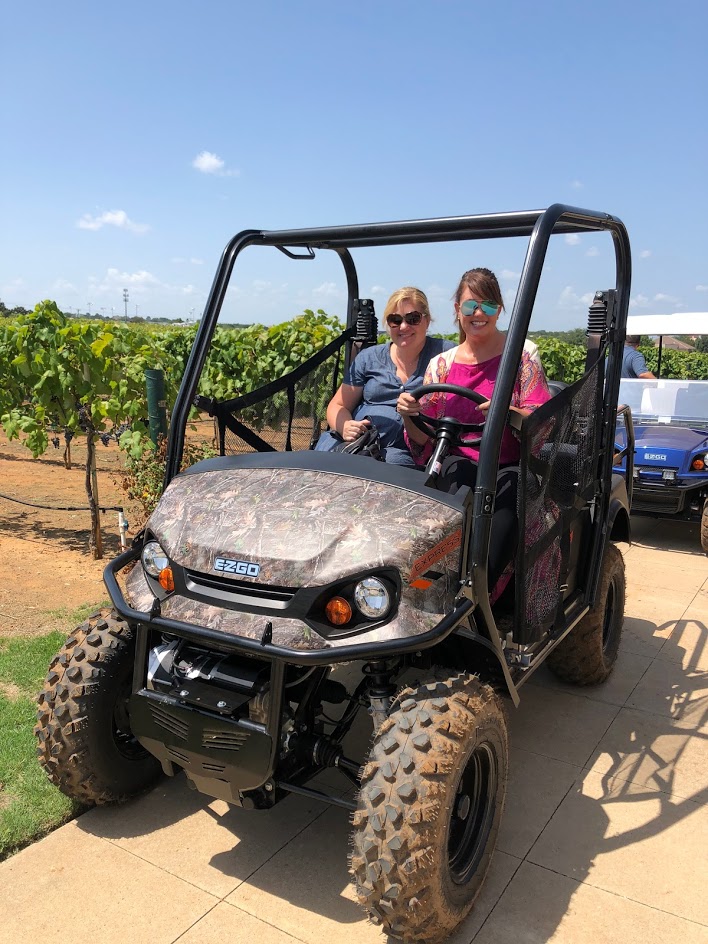 When E-Z-Go contacted us to see if we wanted to use one of their golf carts in our neighborhood for a year and talk about our experience, we thought that sounded super fun. We Were Able to Use an E-Z-GO Golf Cart in our Neighborhood for 1 Year and this is what happened.
Testing Out Different Golf Cart Models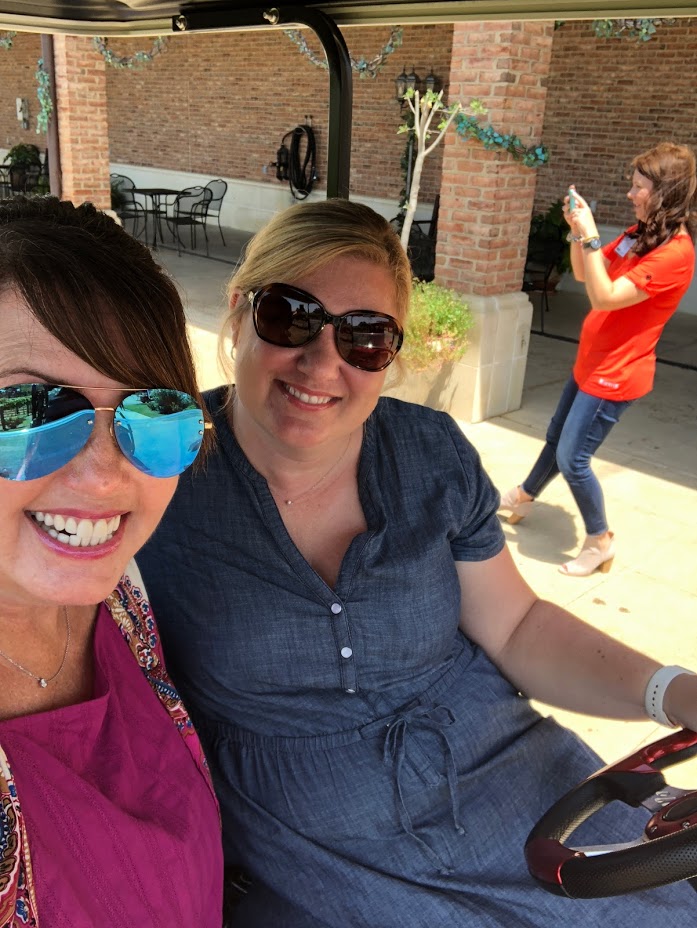 I headed to Texas to meet with E-Z-Go and test out their different golf carts. It was so fun seeing all of the different models. E-Z-Go has a golf cart in every size and for so many different functions. Being able to see and drive the different models in person really helped me decide what kind of golf cart would work for our family.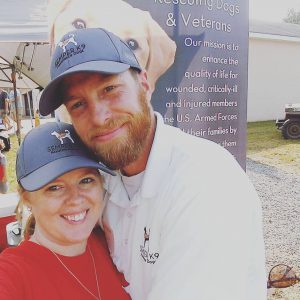 Semper K9, Trains Shelter Dogs to Be Service Dogs for Wounded Veterans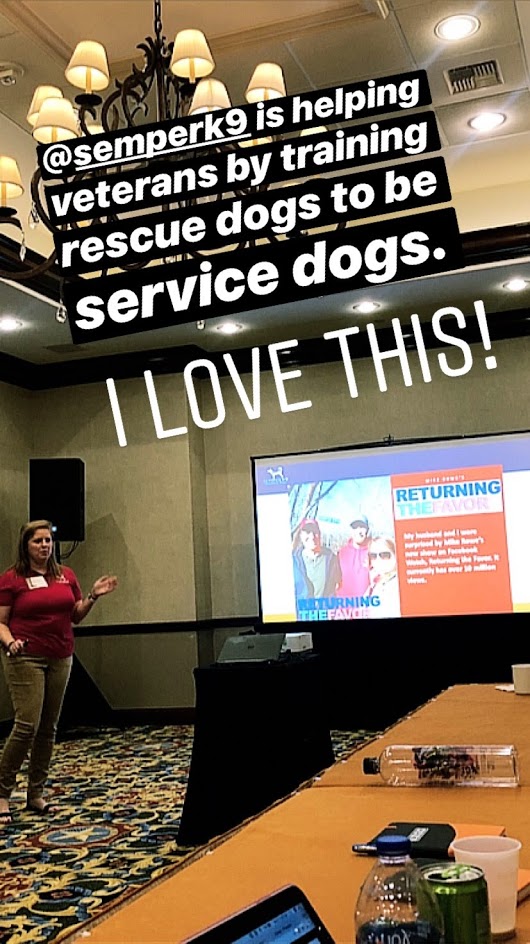 I loved meeting the E-Z-GO team and meeting some other lovely bloggers. E-Z-Go also introduced me to a wonderful organization, Semper K9. Semper K9 trains service dogs for wounded service members. I met Christopher and Amanda Baity and was really touched by their story of how Semper K9 was created. Semper K9 rescues dogs from shelters and trains them to be service dogs at no cost for disabled service members. It's a fantastic organization that is really helping heal wounded service members.
We Customized Our Family Cart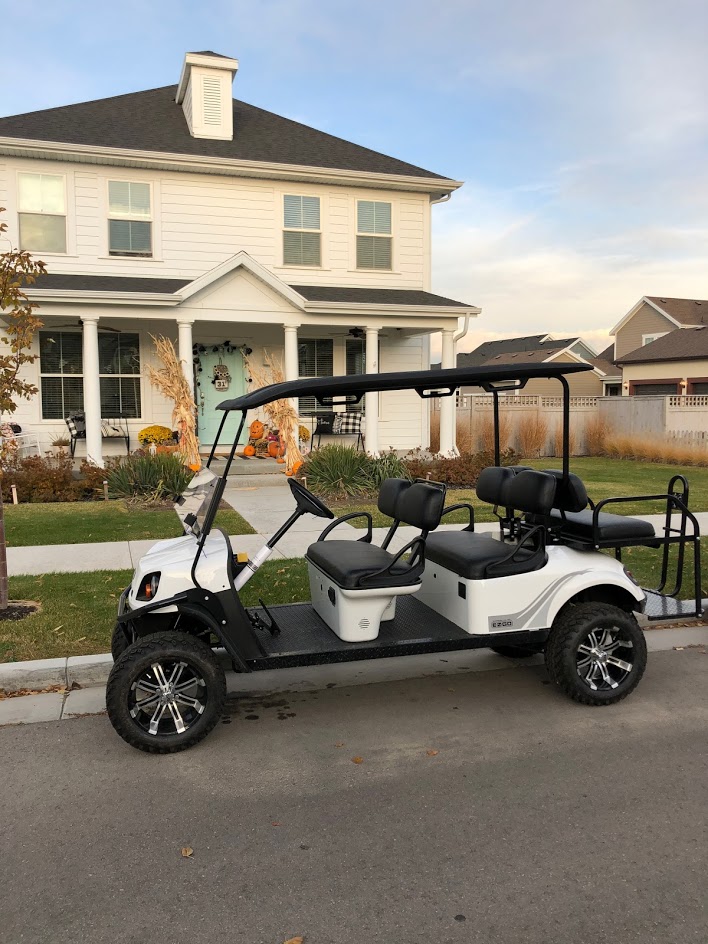 The big day finally came — our cart arrived!!! And since we don't golf, we thought calling our cart a "family cart seemed more appropriate. I have four kids and my husband has one daughter, so we knew we wanted a family cart that could seat 6. The cart we picked out has three rows of seats.
Our Family Cart Has Seating AND Storage in the Back!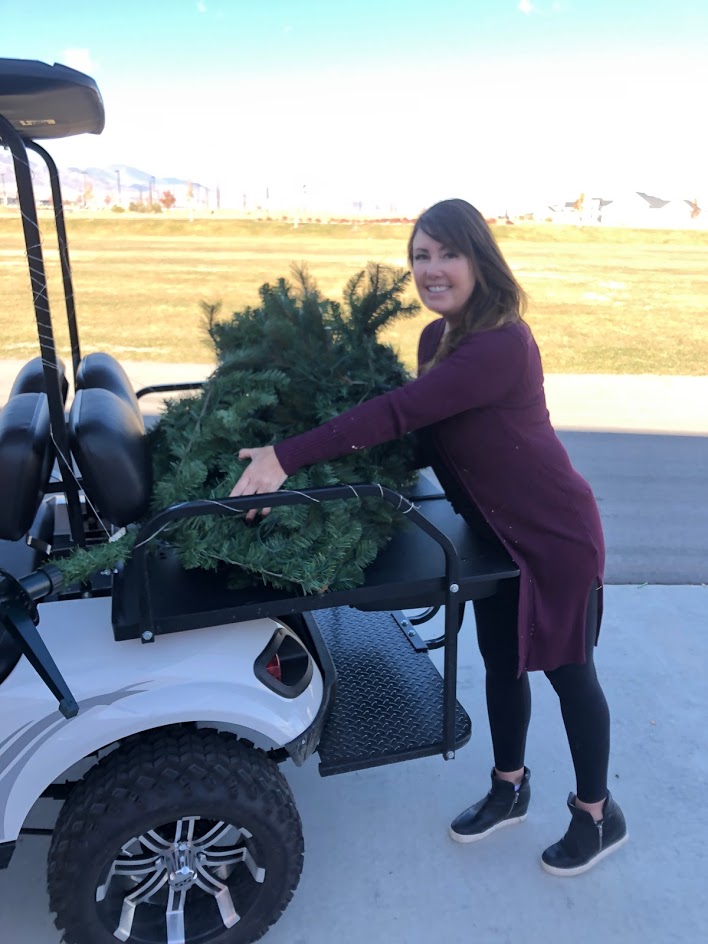 The seat at the back of the cart folds down and transitions into a flat surface that is so handy for hauling things. When we went to our community lake for a picnic, I could load all of the food and blankets onto the back of the family cart. There is also a space under the seat that is the perfect size for our tennis rackets.
Our Family Cart is Electric and Quiet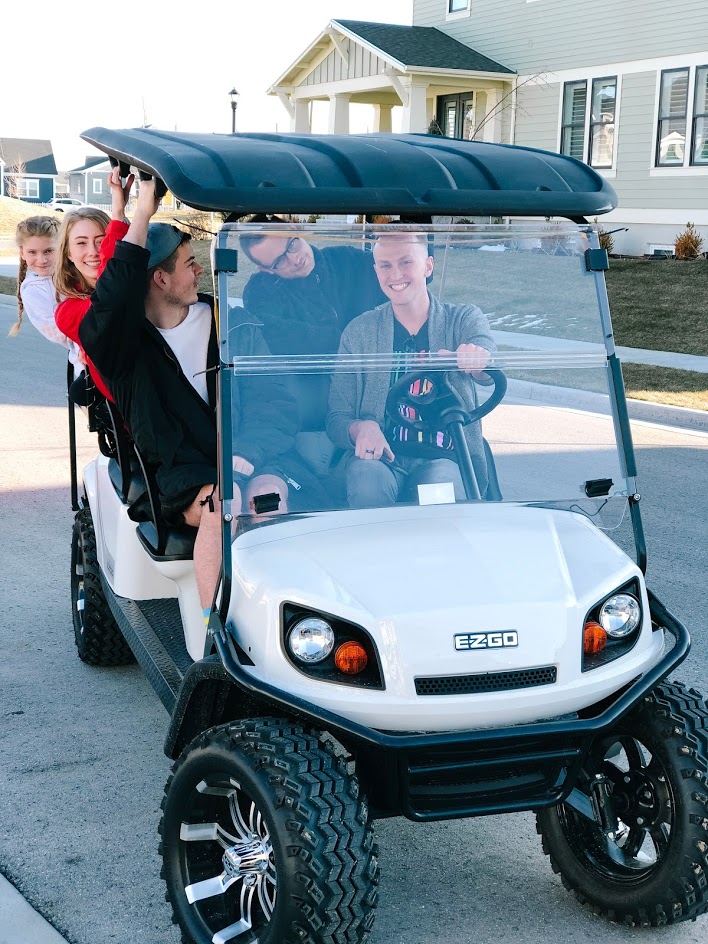 Another fact that I LOVE about our family cart is that it is electric. The cart came with a charging station and all we have to do is plug it into an outlet in our garage and it charges up. And because it is electric, our family cart is SO quiet too!
We Chose Off-Road Wheels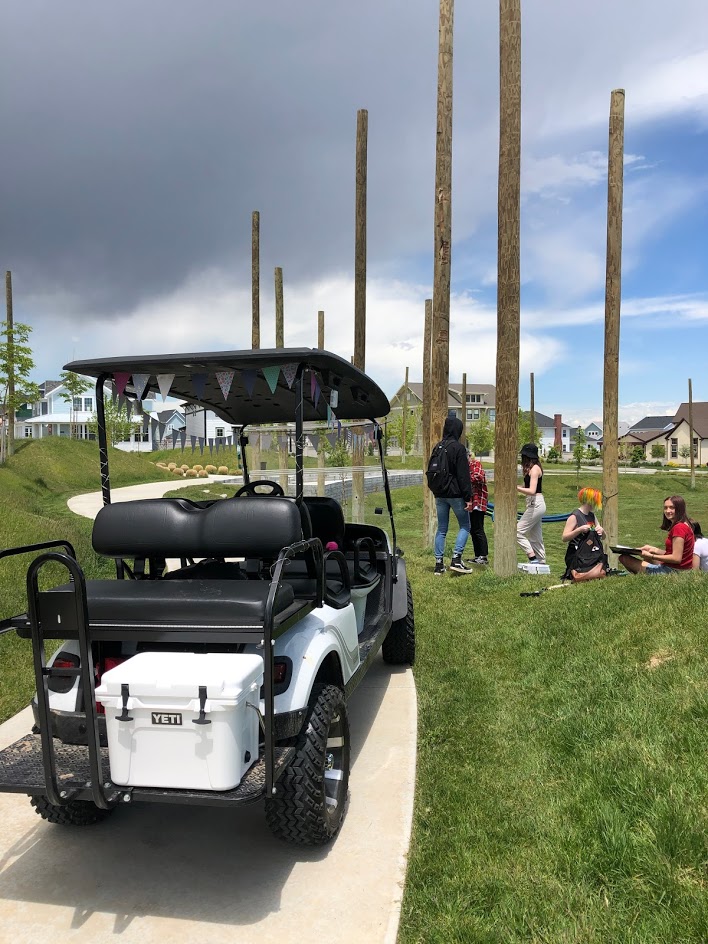 There are also different wheels you can choose when you are creating your family cart. We chose the off-road wheels. A couple of reasons this has worked out great are there are some unpaved, bumpy trails over by our lake and having the bigger tires with the off-road treads makes traversing those trails easier. Another reason we went with bigger wheels is that it snows in Utah. We actually used our family cart quite a bit in the snow and the bigger wheels with the off-road treads really gripped the slushy roads. We even took our family cart out on Christmas Eve and delivered neighbor gifts. It was fun to decorate for the holidays!
Two Different Speeds
Our family cart is actually quite speedy too! There are two speed settings on the front control panel, with a rabbit and a tortoise image. When I flip the switch to rabbit, our family cart goes into turbo mode. I think the fastest the cart goes is 18 mph, but it feels super speedy as we are zipping around the neighborhood.
Celebrating the Last Day of School with our Family Cart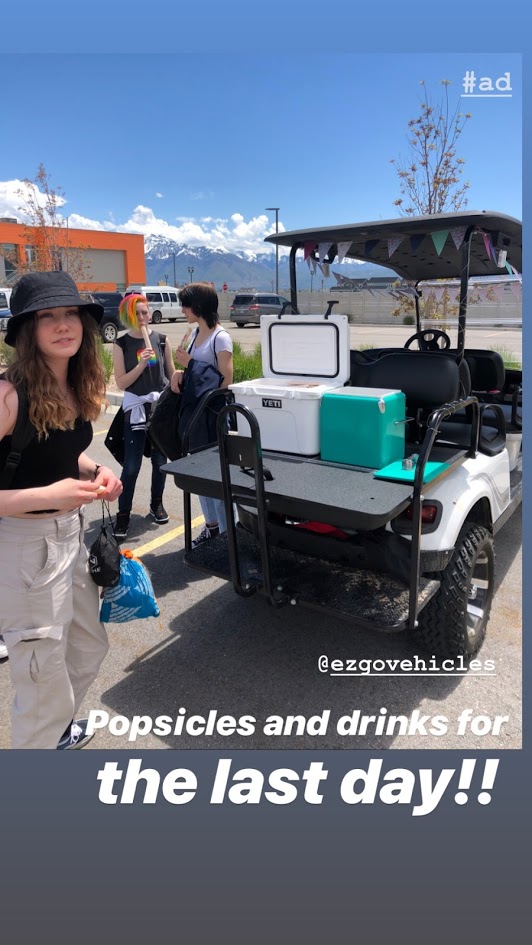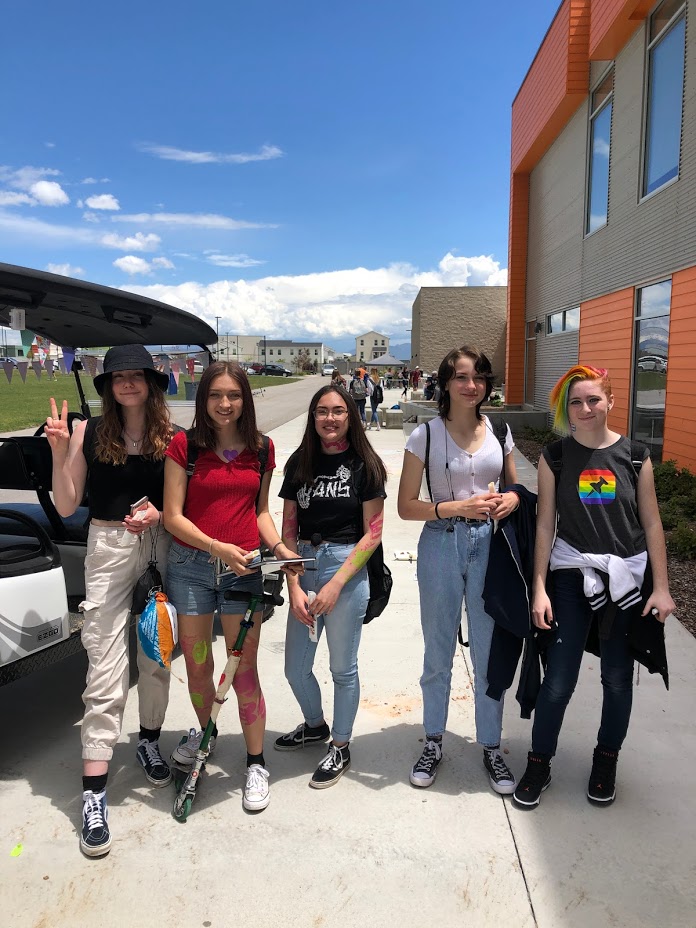 Because our neighborhood is huge and planned out, we are able to take all of the side streets and stay off the main roads. My daughter's school was only 2 blocks away and it was so fun to fill the family cart up with a freezer of Popsicles and a cooler of drinks on the last day of school. The kids loved seeing our cart all decorated for summer and they loved taking turns going for rides around the school parking lot.
Decorating Our Cart for Holidays was Fun!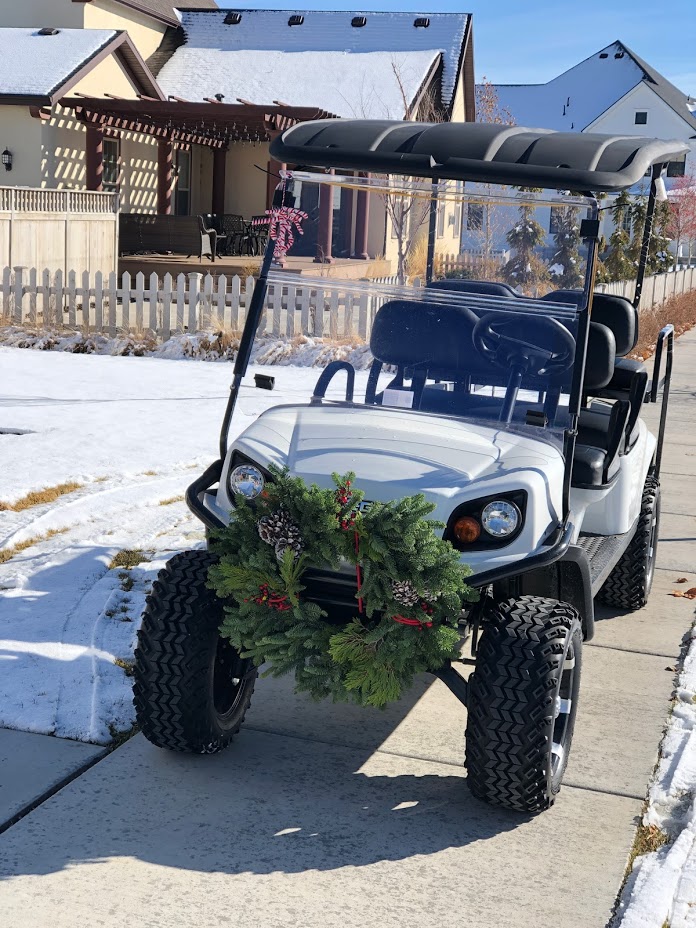 We even decorated the cart for Halloween and went trick-or-treating with it!! We installed spooky Halloween lights and a mini speaker with scary music.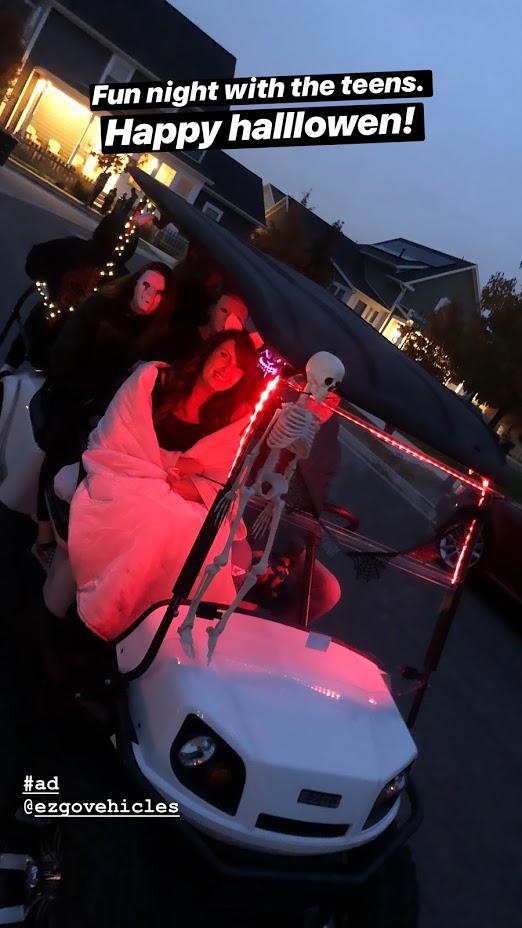 A Great Way to Get Around Our Neighborhood
Another event we loved driving the family cart to was our weekly food truck dinner. Every Thursday 10-20 food trucks park at our lake and serve all kinds of foods – pizza, tacos, sushi, lobster rolls, etc. It's one of our favorite things about living in Daybreak. All of the neighbors and families meet down by the lake to eat and socialize. It was the perfect event to drive our family cart to.
Our Family Cart Made Living in a Master-Planned Community Even More Fun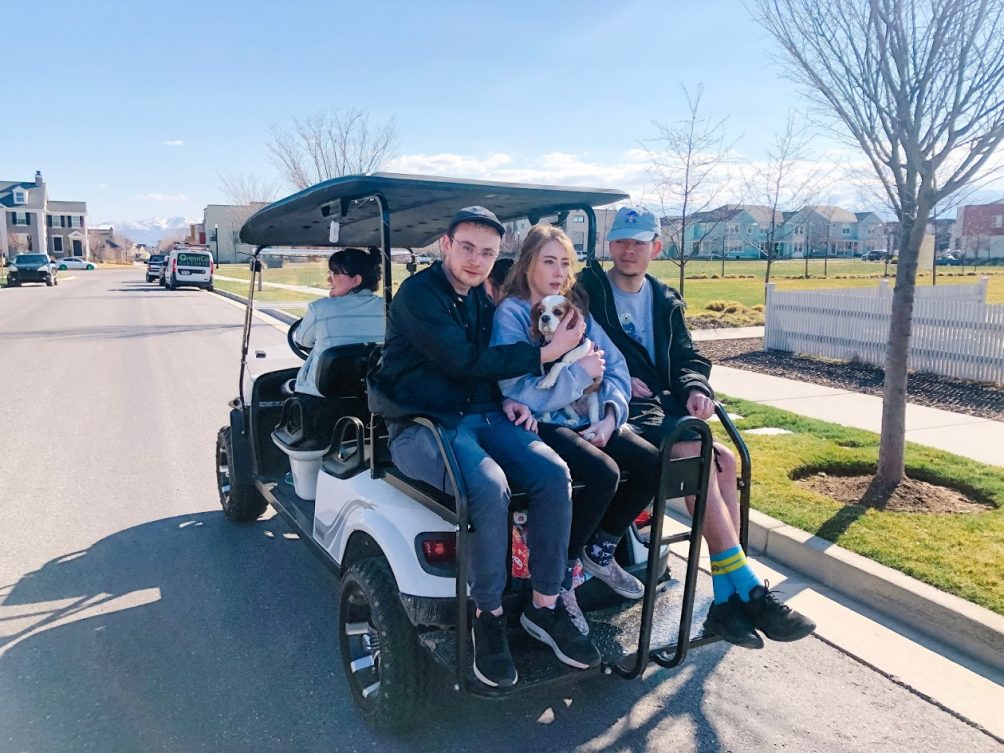 There are actually quite a few golf carts in our neighborhood and it's fun to see everyone out driving around with their friends and families. With 5 pools, dozens of parks, a lake and a really cute downtown in the center, having a family cart to use and enjoy has really made living in Daybreak even more fun over the past few years!!
If you are interested in finding our more about golf carts and how you can customize your own, check out E-Z-GO's website!
And a HUGE thank you to E-Z-GO for letting us use such a cool family cart. We made so many family memories with it that our kids are going to cherish forever!
If you have any questions about our experience with our family cart, send me an email or leave a comment here. I am happy to answer any questions about our experience!!
xoxo