Wonderful Warm Fall Projects. Turn on the warmth at your house with these easy warm and cozy fall projects!
Wonderful Warm Fall Projects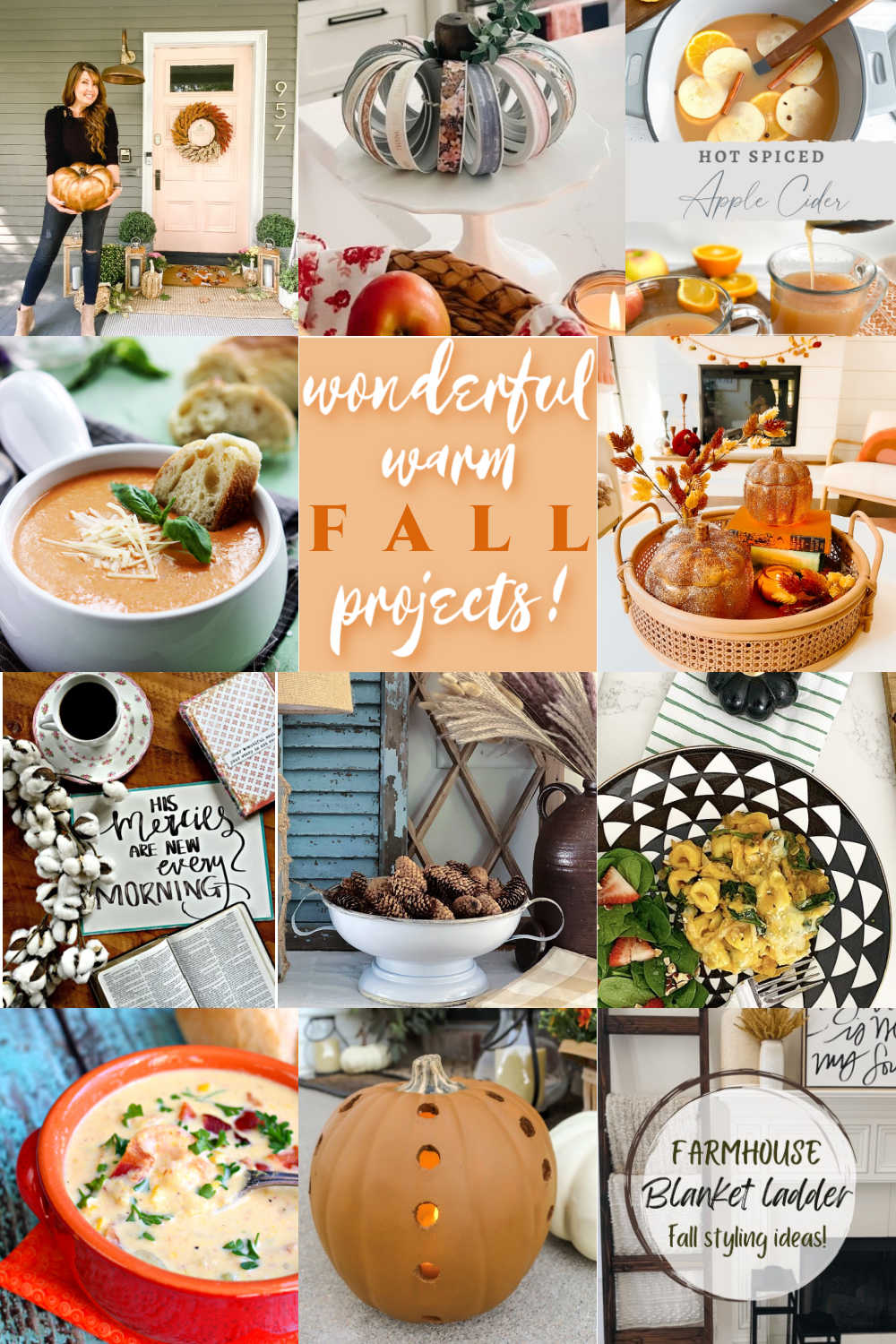 Happy weekend, friends! How's your September going so far? This year has flown by! I do love this time of year. I love nesting and making our home warm and cozy in anticipation of fall weather.
Update on Our Bathroom Remodel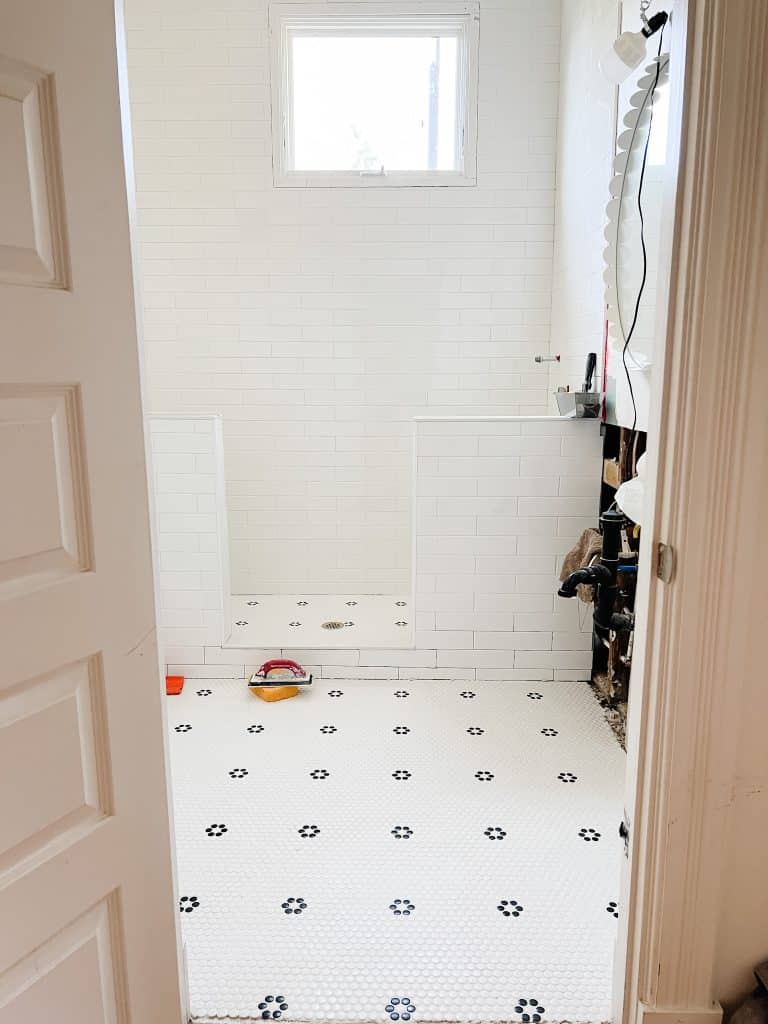 We are still working on our girls' bathroom. I can announce that we officially have a toilet now! Yay! The floor is done and now we are working on putting the room back together. I have a PINK element that hopefully is getting installed this week. I can't wait!
New Projects
This week I shared a couple new pumpkin projects!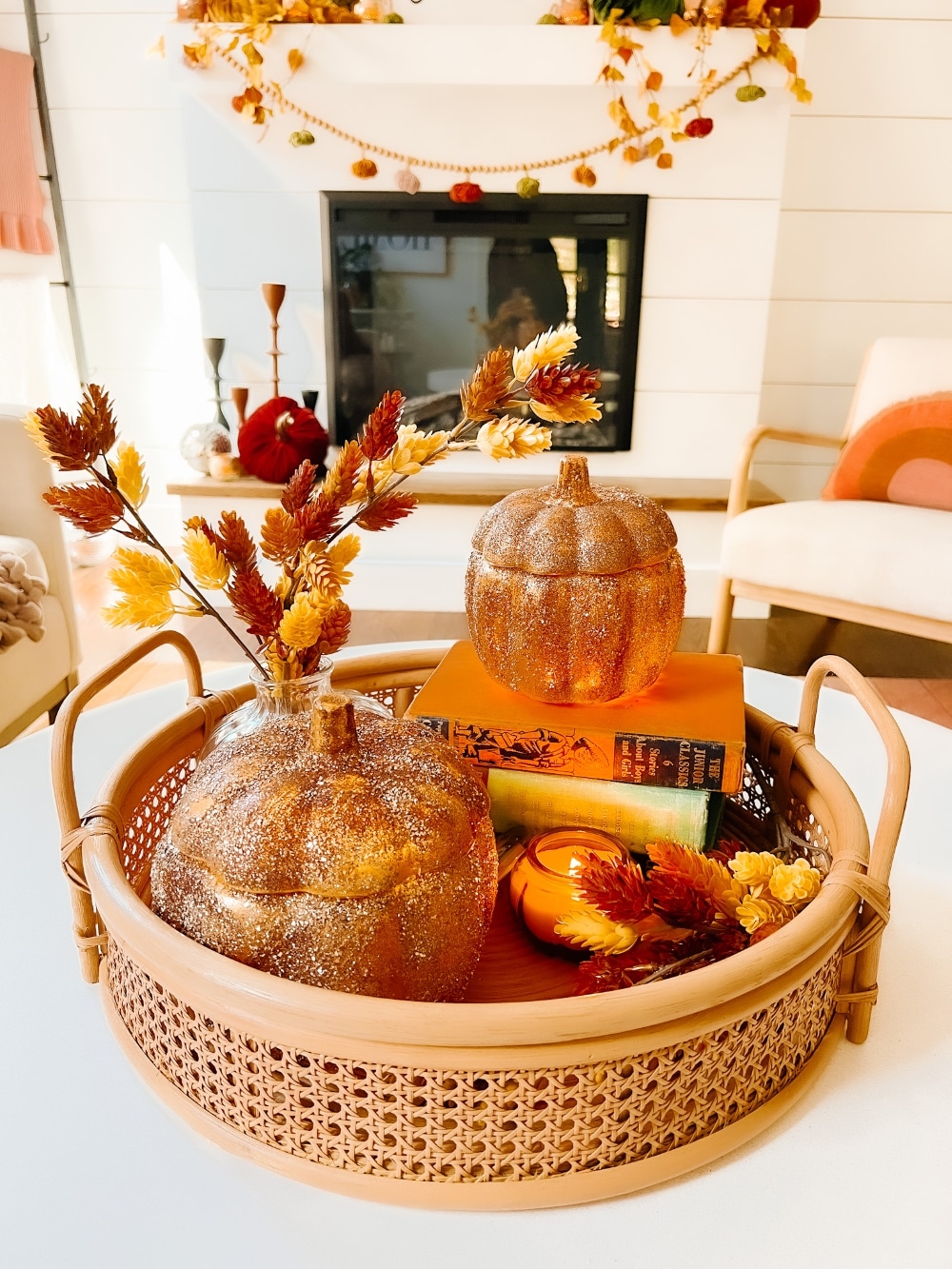 Turn inexpensive glass pumpkin containers into high end looking cloches by painting and adding glitter! I made mine for $10 instead of $195!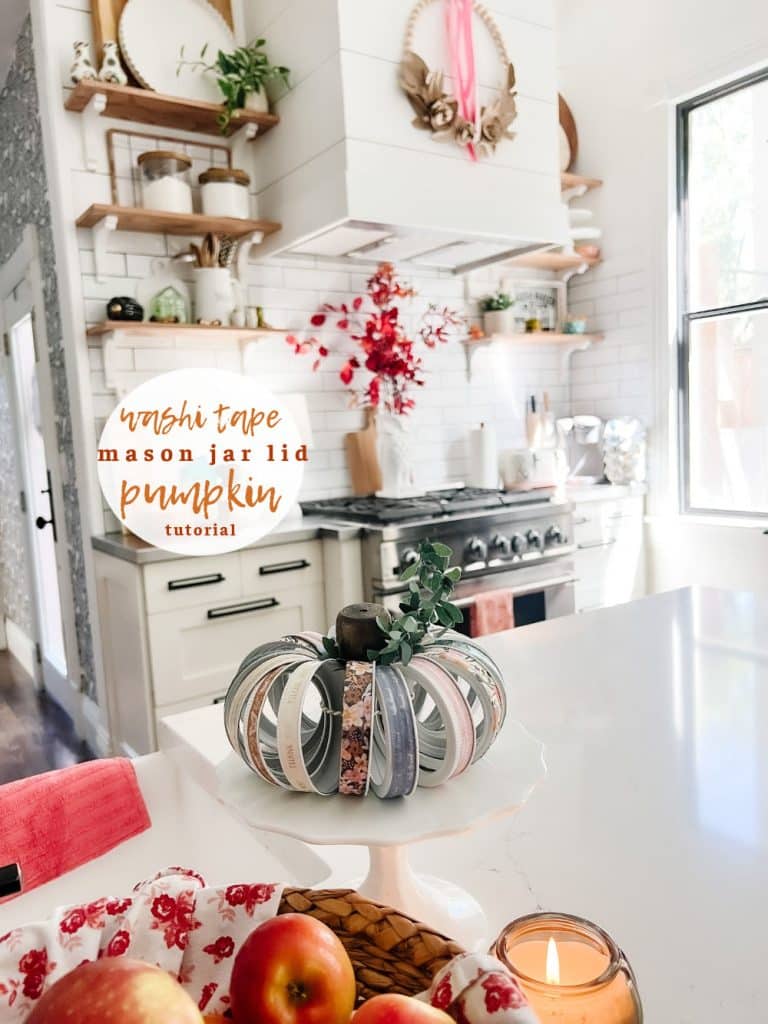 Upcycle your mason jar lids and display your favorite washi tape by making this sweet and colorful pumpkin!
Ways to Make Your Home Warm for Fall
Here are a few ideas for inspiration!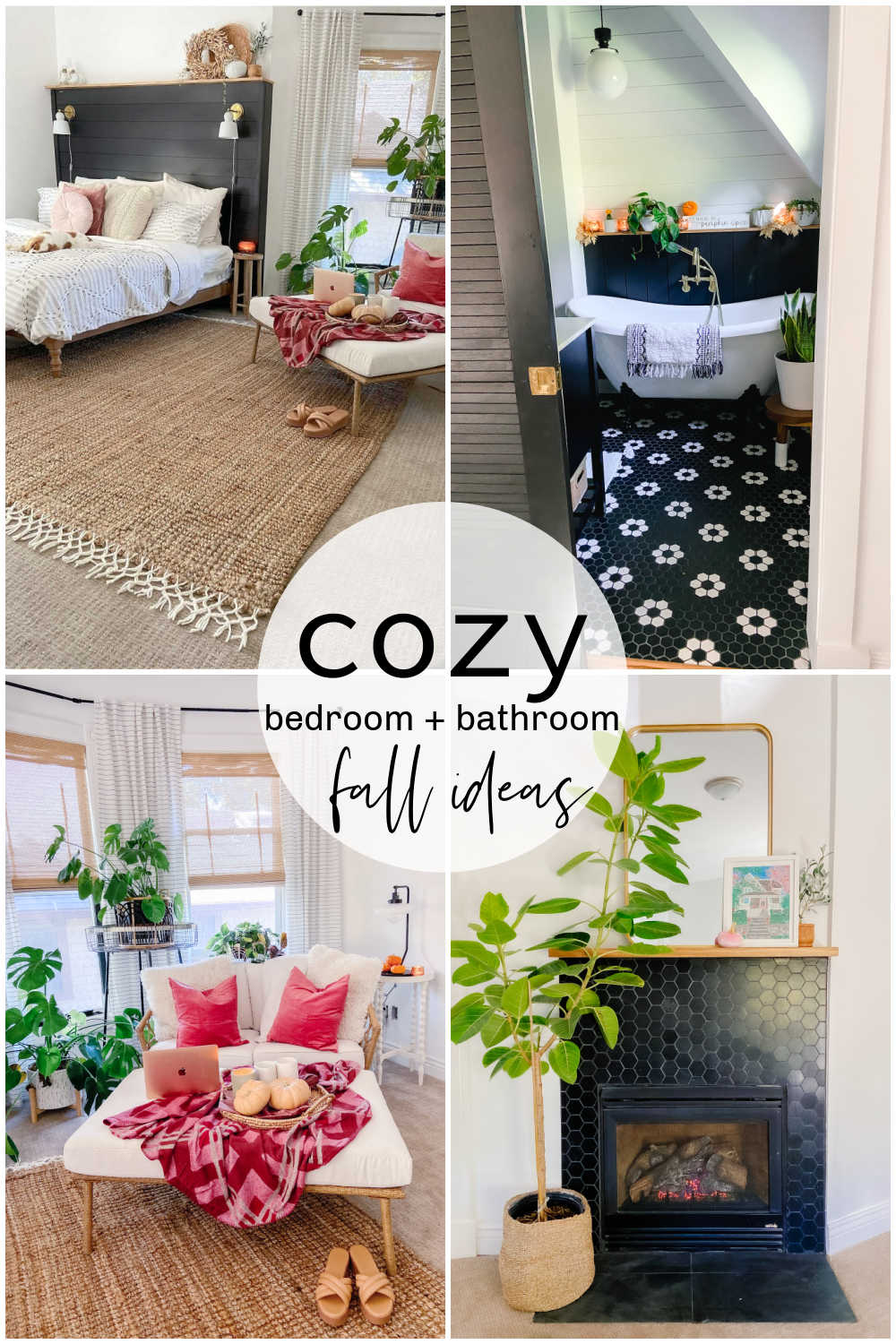 Ways to Make Your Bedroom and Bathroom Cozy for Fall
We are almost done with our main bedroom and bathroom remodel. It was so fun adding some warm elements for fall! I have a post here with all of the easy ways to make your bedroom a warm and cozy fall sanctuary.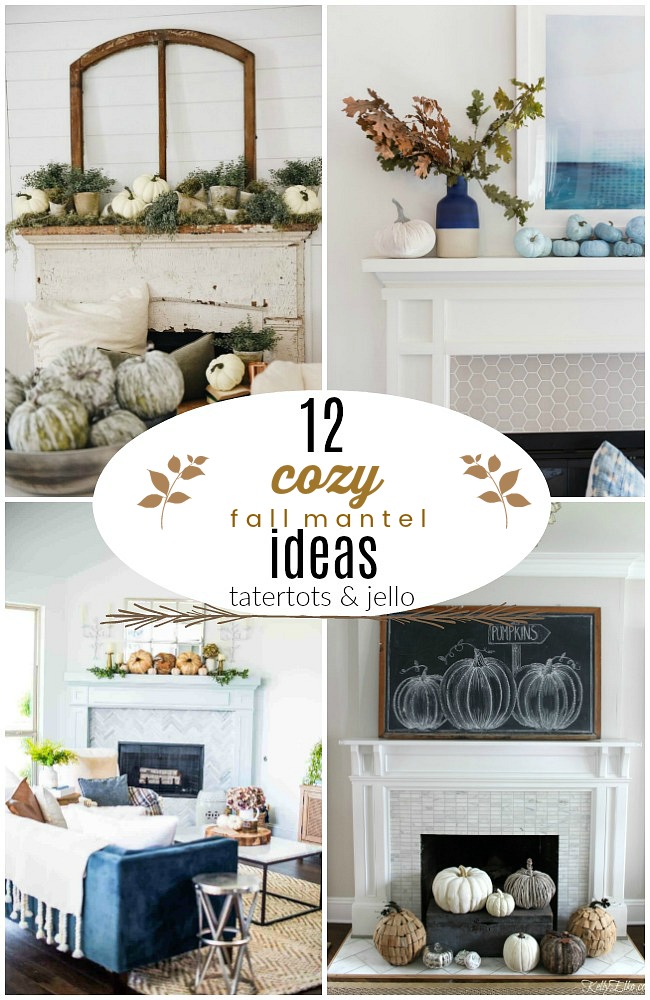 Here are some beautiful mantel ideas for fall inspiration. but don't worry if you don't have a mantel, you can use these ideas on a shelf or table in your home just as easily!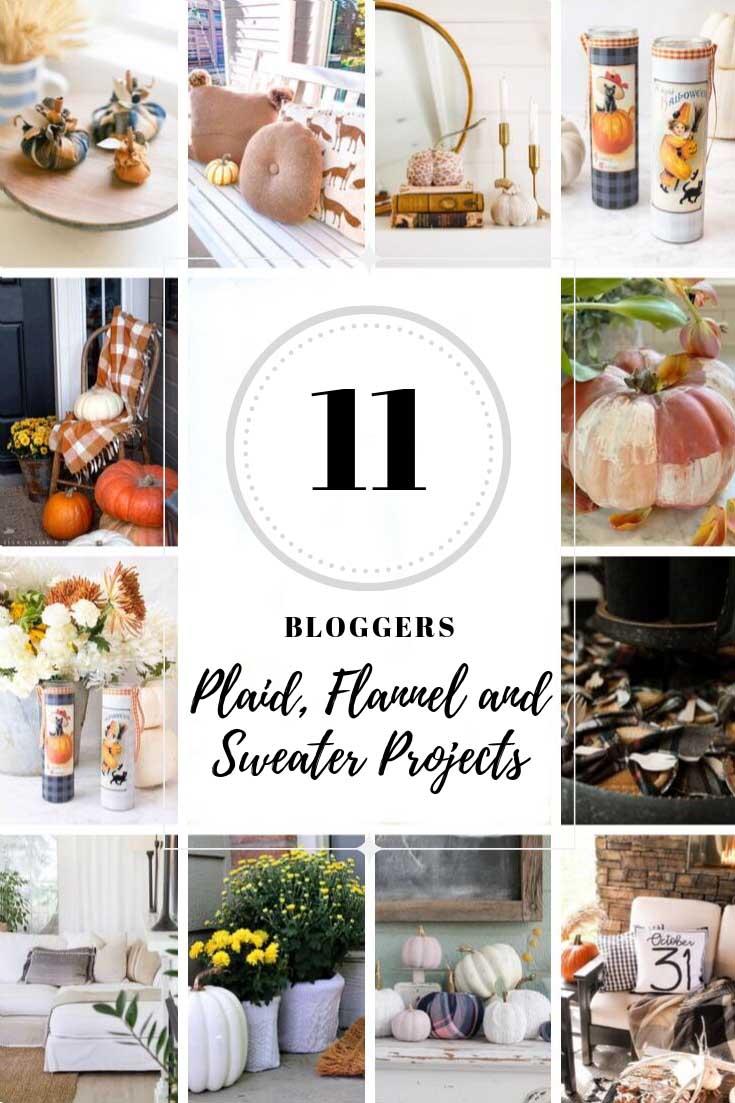 Upcycle a plaid shirt or sweater into beautiful DIY elements with these beautiful ideas!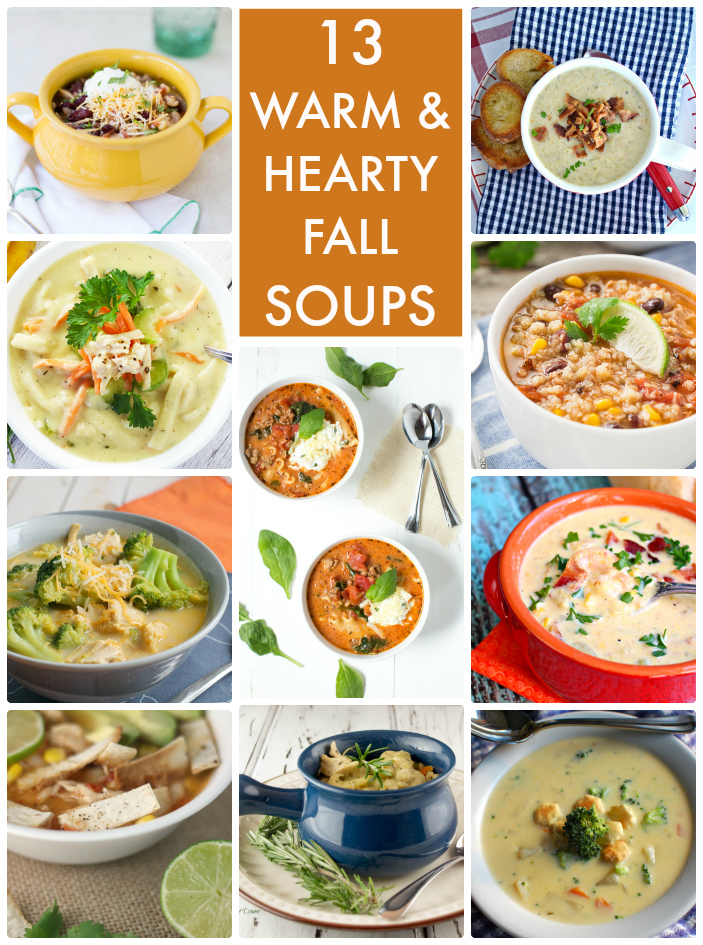 There's nothing quite like soup on a cool fall night. Here are a few of my favorites. Be sure to give them a try this Autumn!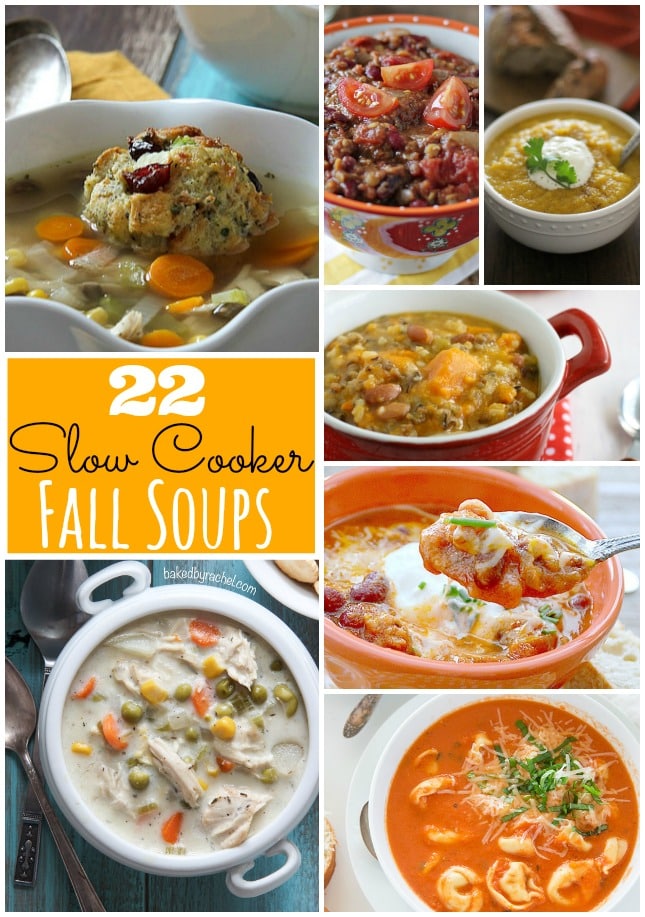 I use my slow cooker so much in the fall. It's so easy to throw everything in the pot in the morning and magically have delicious soup after a long day. Here are 22 of my favorite slow cooker soups!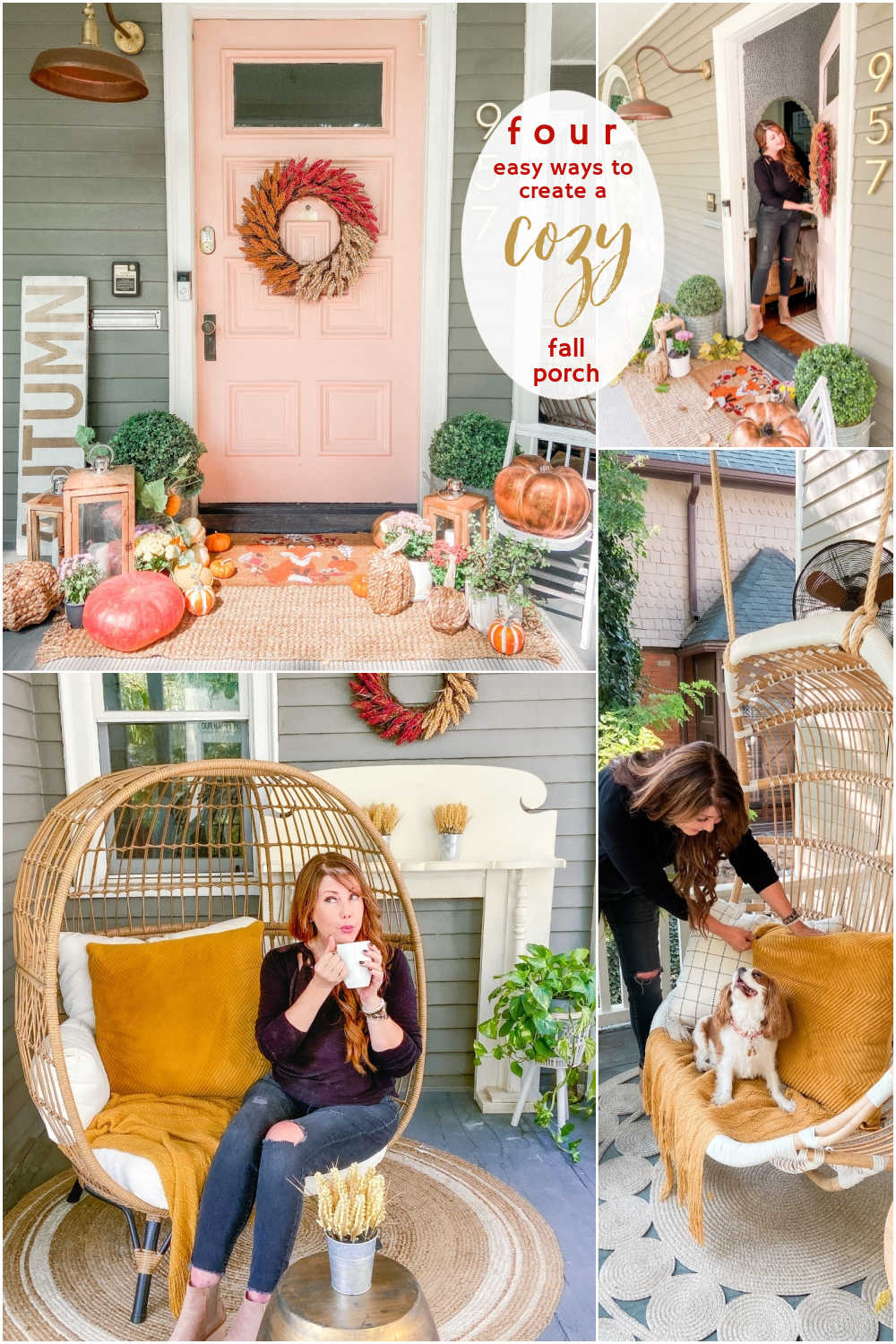 I am hoping to get my fall bins out tomorrow so I can work on our fall front porch. Here's our porch from last year!!
Welcome Jen From Midwest Life and Style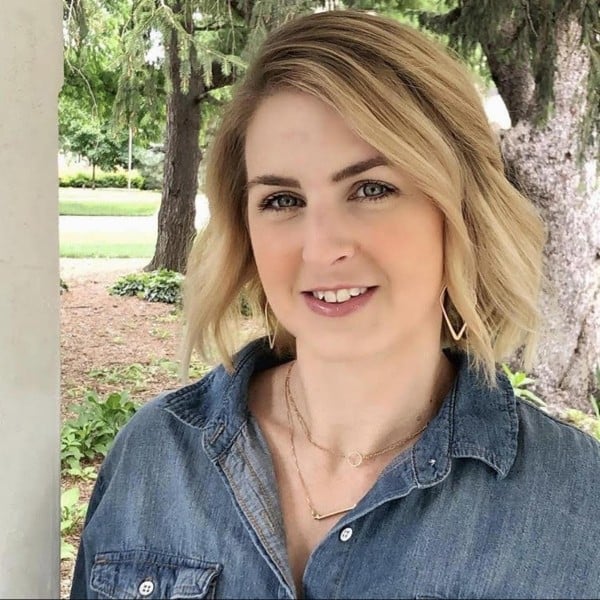 A huge welcome to one of my favorite Instagram friends – Jen from Midwest Life and Style! Jen is so sweet, smart and creative. If you don't follow her, you are in for a treat! She shares amazing ideas and you need to follow her on IG ASAP!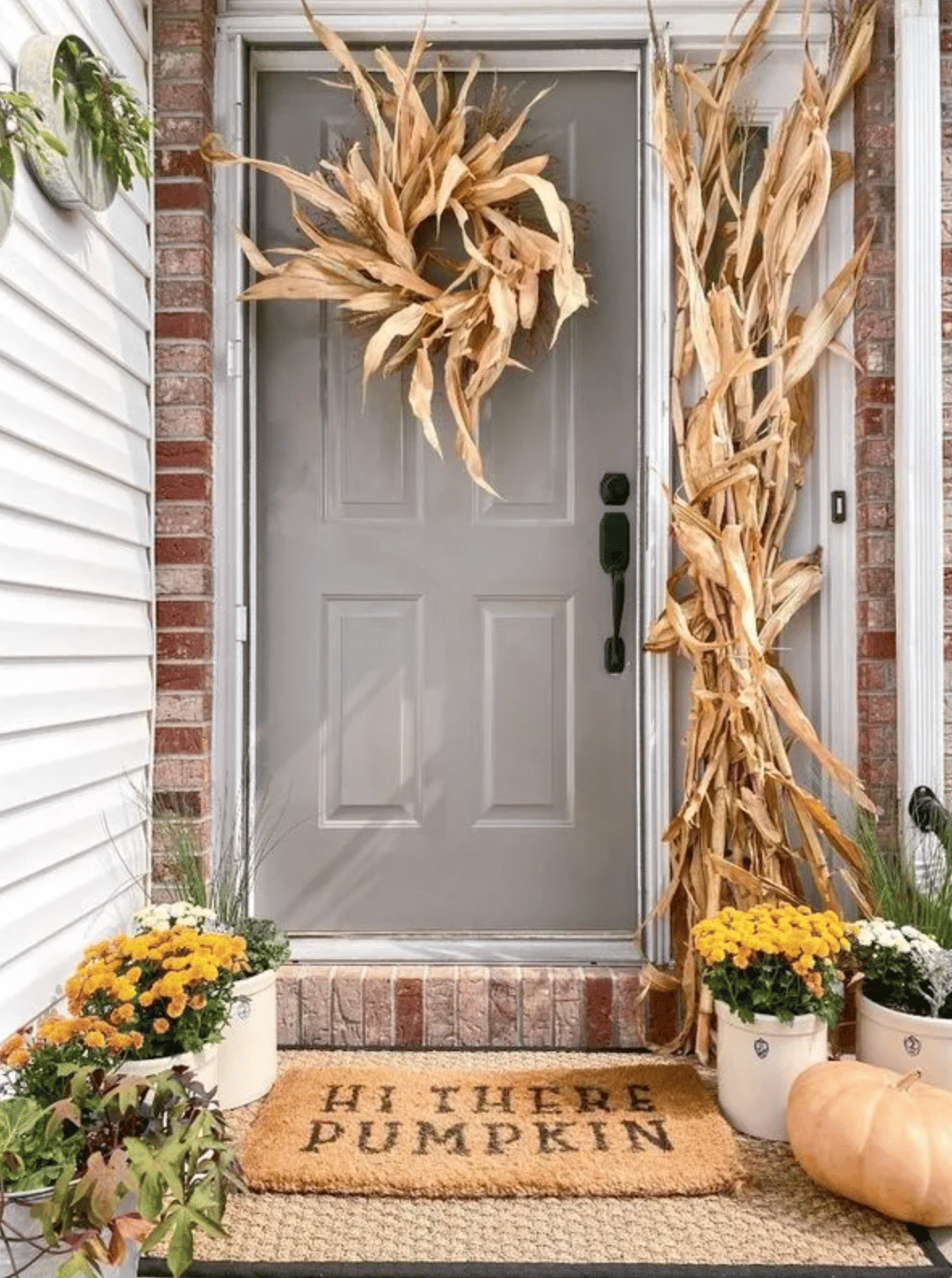 Jen has a great post with 9 Fall Porch Decorating Ideas! So many pretty ideas.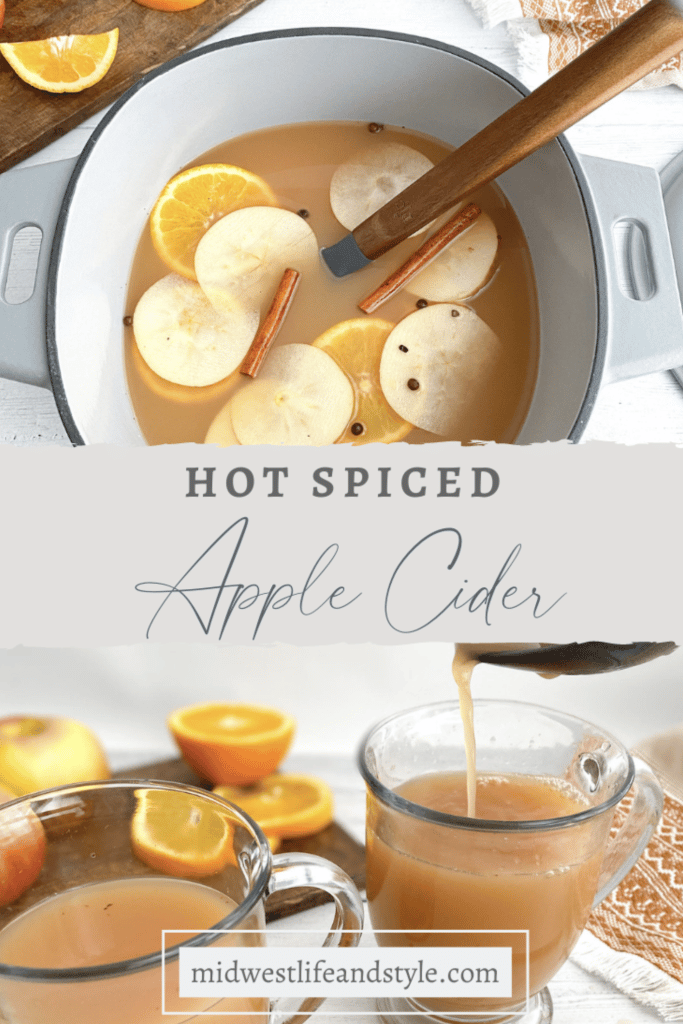 And I can't wait to try Jen's Homemade Spiced Apple Cider recipe. It looks amazing! You will love following along with Jen on Instagram at @midwestlifeandstyle!
Welcome Home Saturday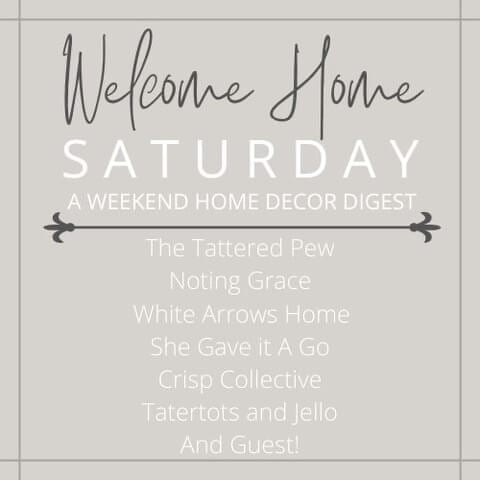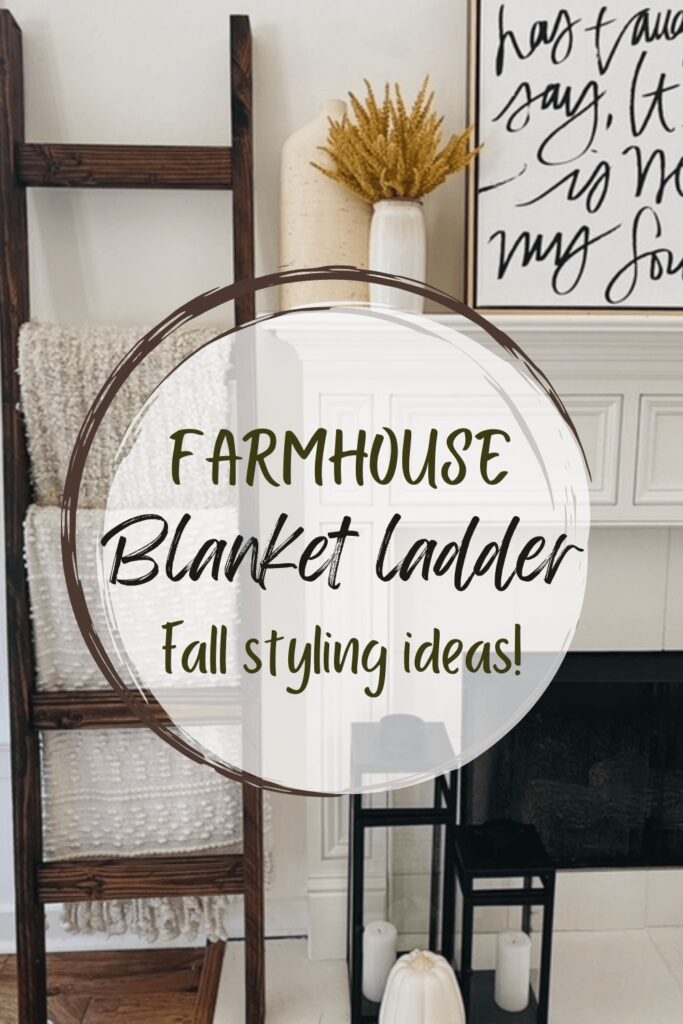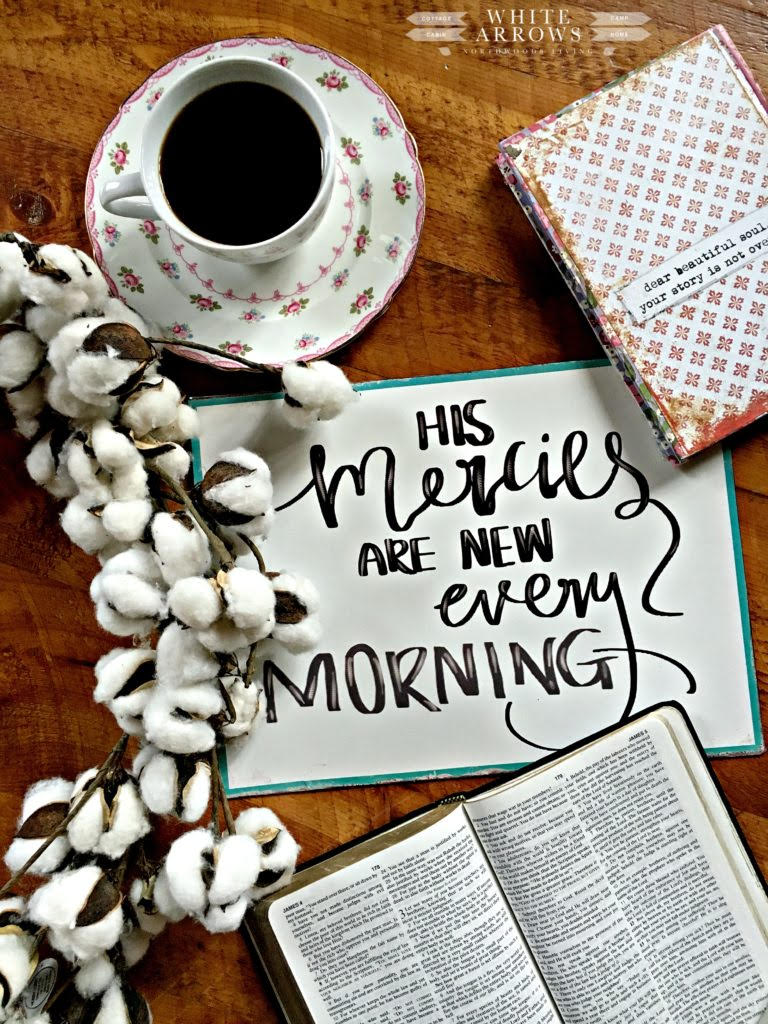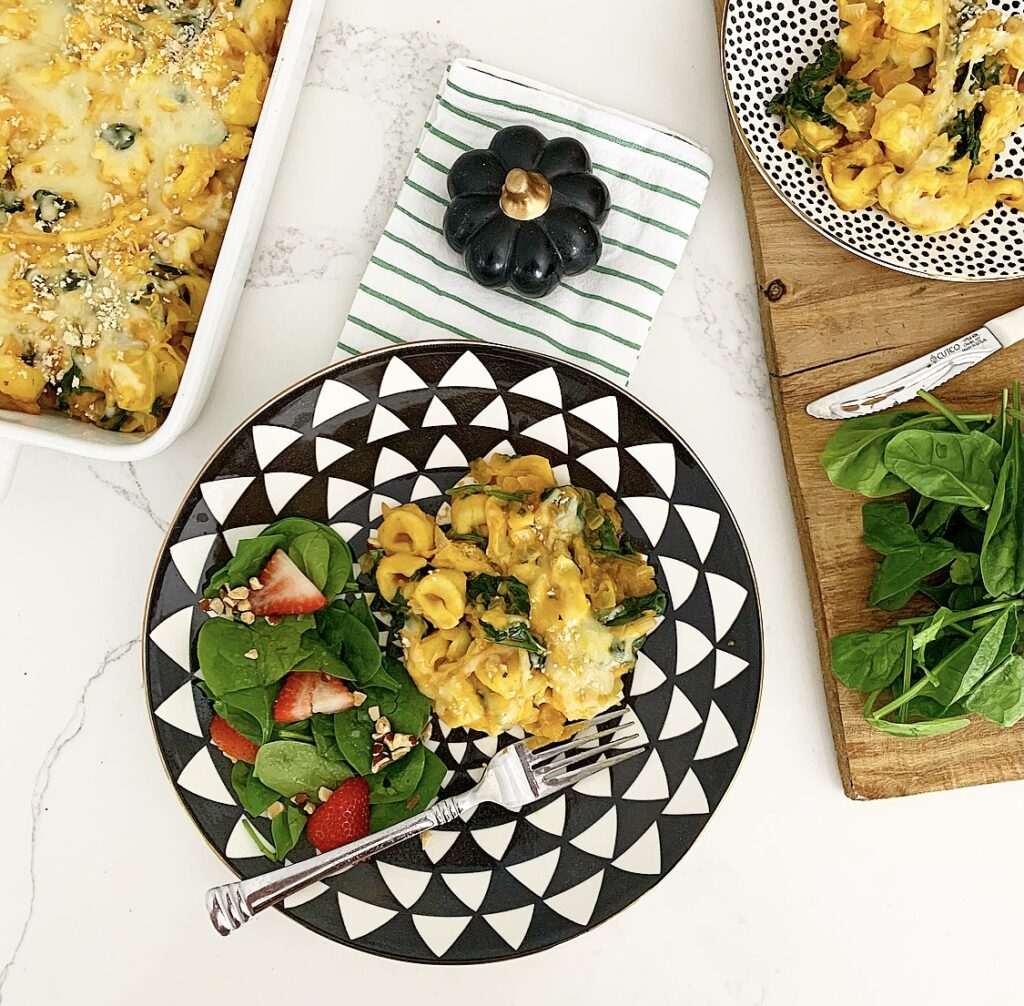 What are YOU loving this week?
Share it with us in the comments!
xoxo