Would you like to win $1000 in gifts for everyone on your holiday list?
Of course!
I love Wayfair — it's a great place for holiday shopping, from kitchen sinks to rugs, beautiful mirrors, any kind of home accessory … to kids' toys and gift ideas for everyone on your list.
I'm excited to announce that I've partnered with them to co-host the Win Your Gift List Challenge!

All you need to do is pin 5 Wayfair items you'd like to give as gifts — and you could win up to $1,000 in gifts!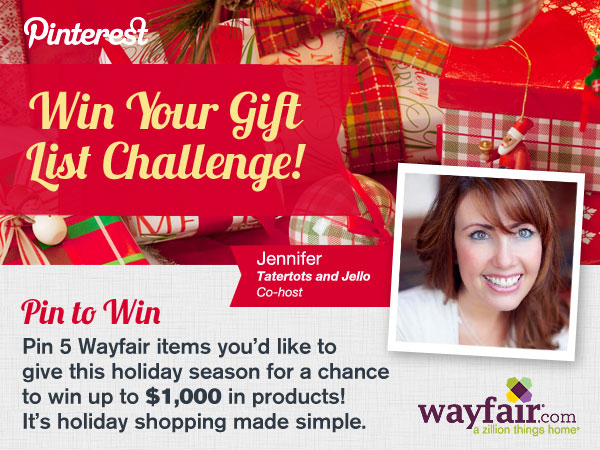 I'll show you everything you need to do — and show you my holiday gift picks!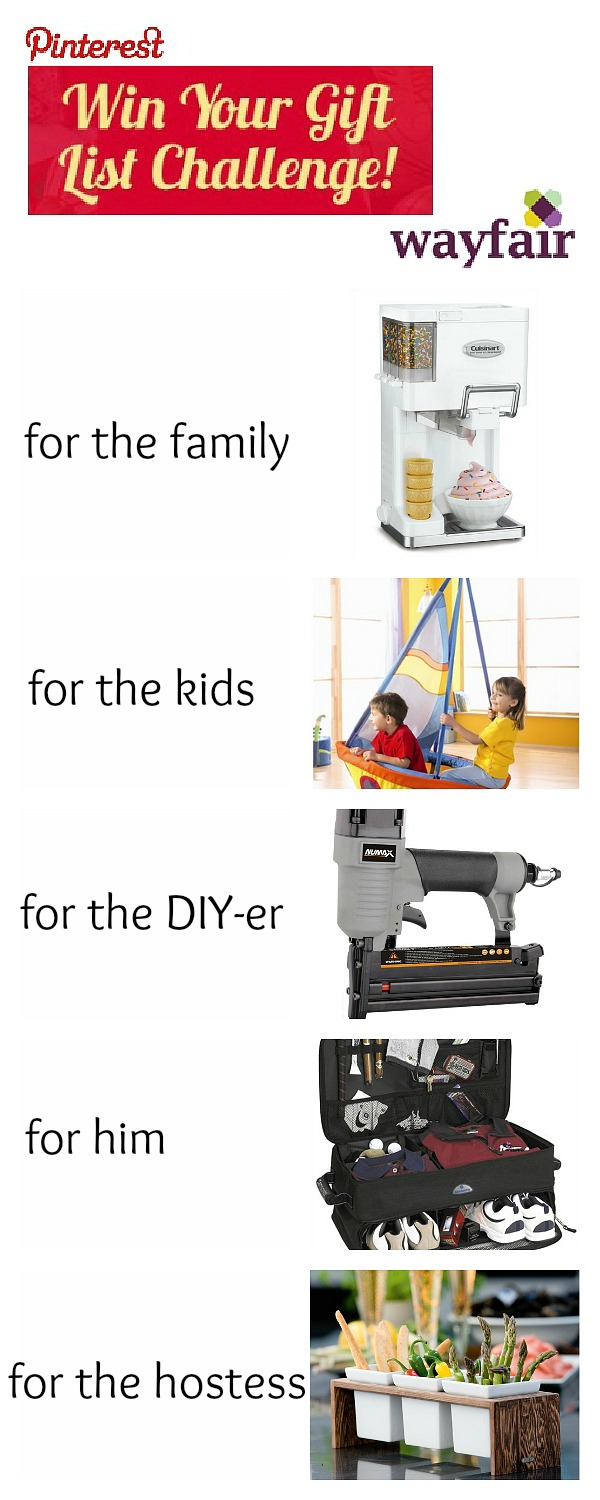 Check out my Pinterest board with my five-Wayfair-items-I'd-like-to-give!

I selected the pneumatic brad nailer for a DIY-er friend (I don't know how we'd get along without one).
For my husband, I selected a trunk organizer — whether you're a golfer or not, this would be a great way to keep your trunk organized — even for workouts!
I love the ice cream maker for my ice-cream-obsessed family!
For the kids, I can imagine hours of fun make-believe play in the sea-saw. Arrrr!
And finally, for those holiday get-togethers, the teak herb pot/condiment caddy would be a perfect gift for the hostess!
* * *
You can win your holiday gift list from Wayfair (up to $1000)!
Here's all you have to do: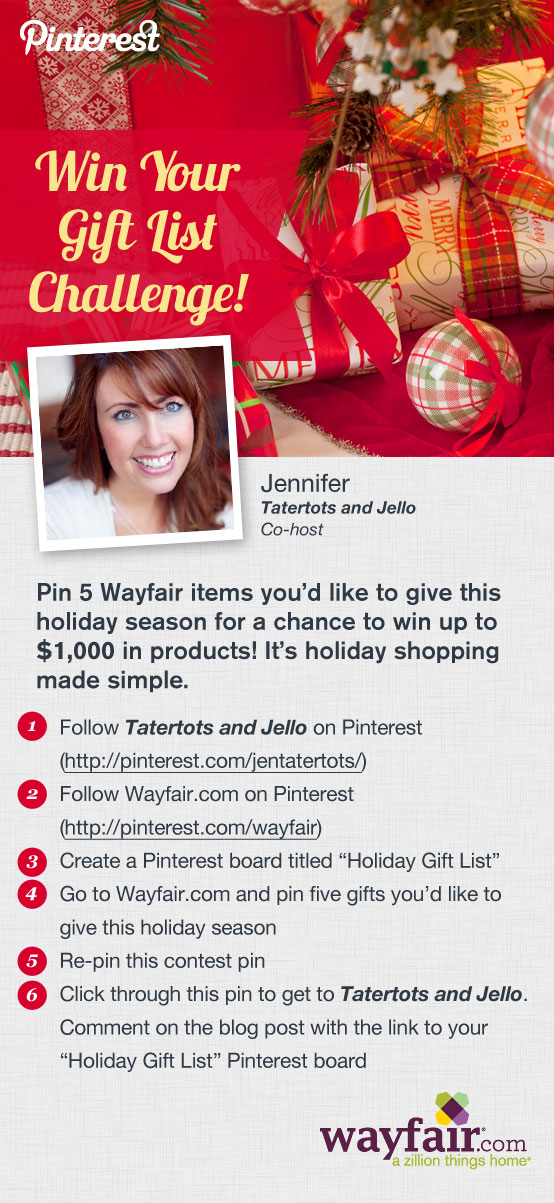 That's it — just follow the directions above, but hurry! The contest ends December 14!
Be sure to leave the comment with your link to the holiday board!
I'm so excited to see your items and see what you could win!
Good luck and happy holiday shopping!
xoxo