Yippee!!
It's time for my favorite event of the year — my annual cookie exchange.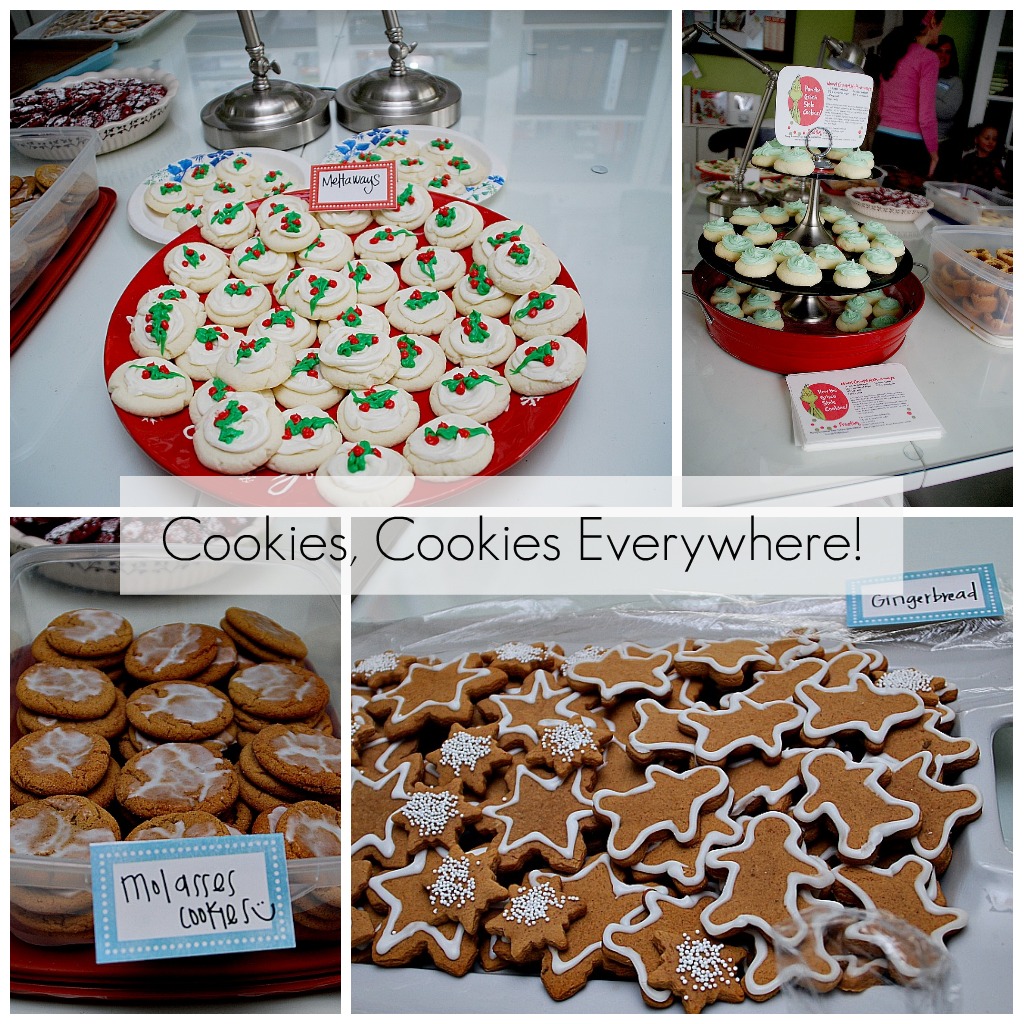 This is the third year I have hosted and it really is my favorite. I LOVE meeting new friends and the cookies are amazing. If you have never been to a cookie exchange, you will love it because you make your favorite holiday cookie and then you go home with the same amount of cookies, but of all different kinds!!
It saves so much baking time, and they are perfect to take to parties or serve to holiday guests.
I am also excited about this year's exchange because I'm having it at my little house that I've been working on for the past few months. It's still under construction, but I think it will be so fun!!
EVERYONE is invited.
You don't have to be a blogger or have a blog to attend. Plus, you are welcome to bring a friend!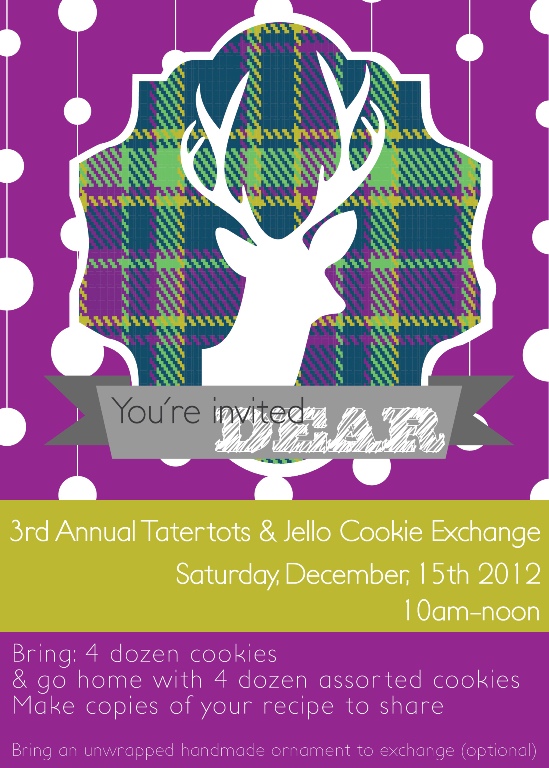 (Thanks to the awesome Lara @ Announced Design for the invite design!)
Here's what to bring: 4 dozen of your favorite cookie plus some copies of the recipe to hand out. Plus, bring them on a container to serve, and bring another container to take all of your cookies home in.
Also, we are going to have a handmade ornament exchange if you would like to join in. Just bring 1 unwrapped, handmade ornament and you will go home with a new handmade ornament from another party-goer.
I'm hosting the event on Saturday, December 15th, from 10am-noon. I know Saturdays in December are packed for everyone, so we will keep the party short and sweet so you can spend the rest of the day with your family.
All you have to do is sign up with my Eventbrite link so I can get a count of how many people will be coming and I will email you the address and directions. (It's free — it just helps me keep track of RSVPs.)
I hope you can come!!
Here's are some pictures of the party last year — it was SO fun!!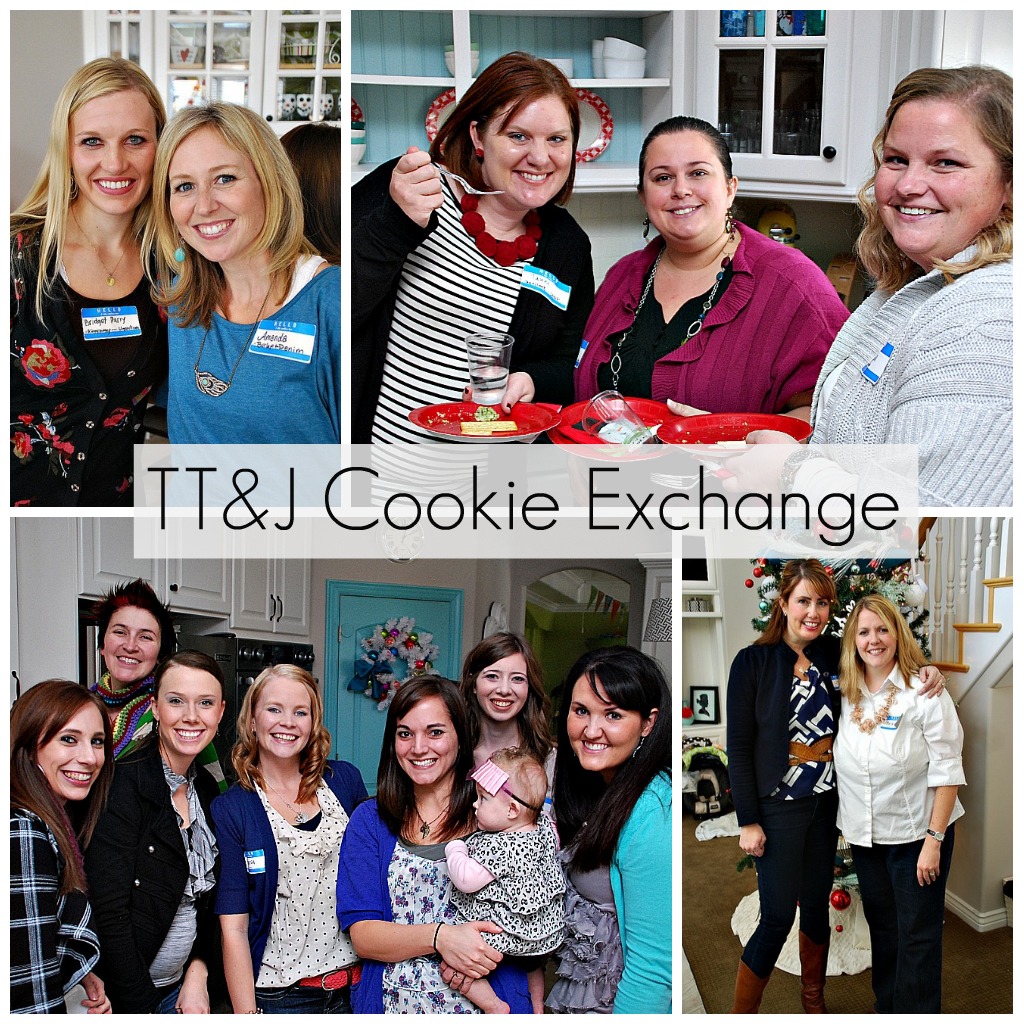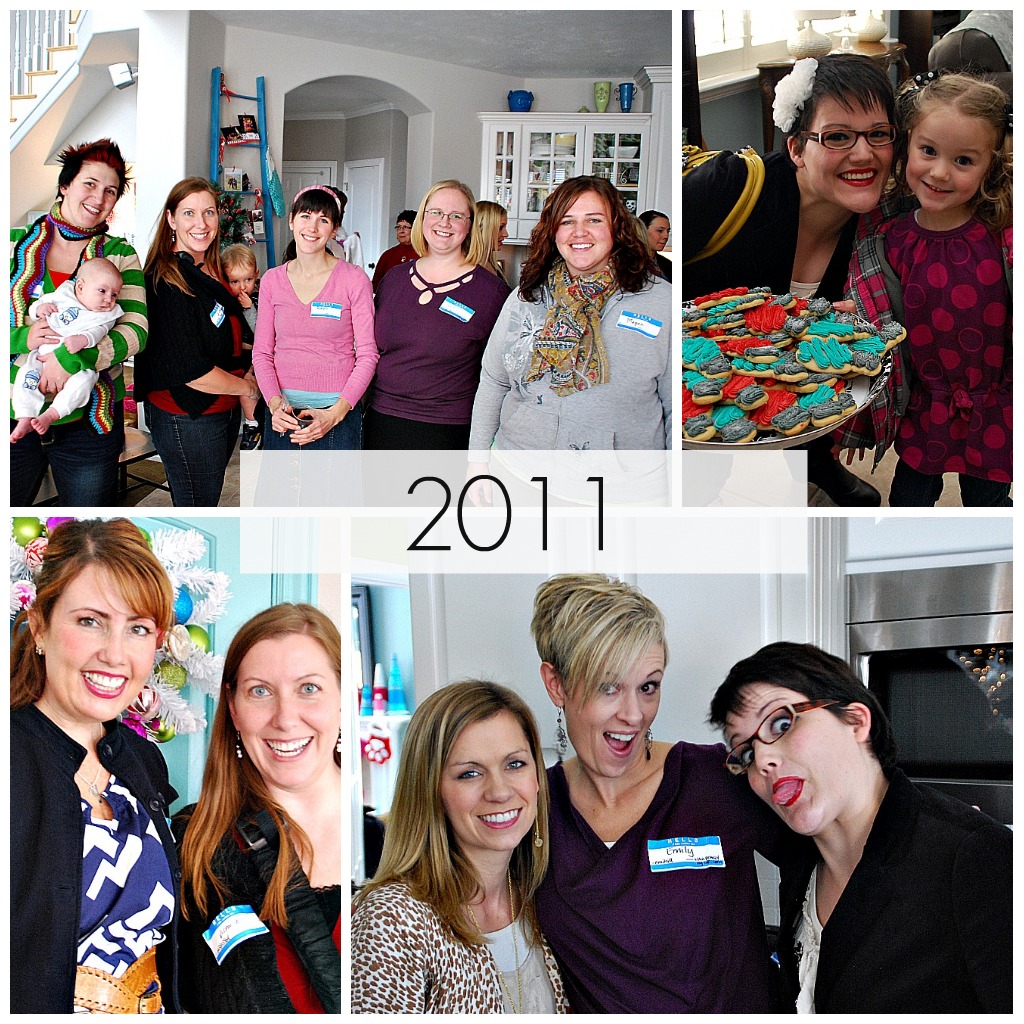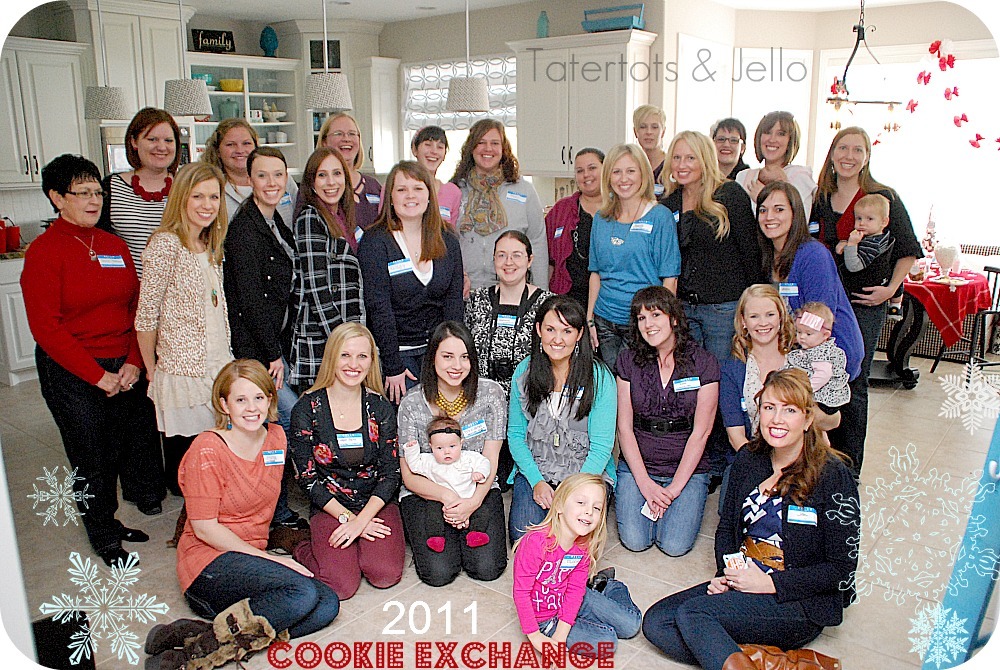 See you then!
oxo