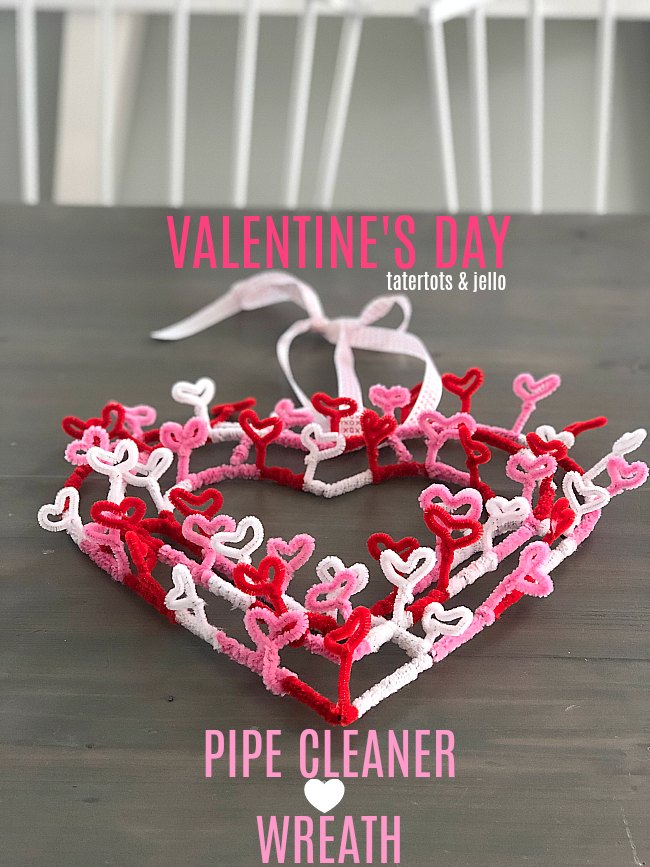 Here's another project made from Dollar Tree items! I love finding inexpensive finds and adding my personal touch. I saw the wire wreath form and knew I could make something. I made a couple of wreaths with it. I think this pipe cleaner wreath is my favorite. It's kind of whimsical and different. I like the three colors of pipe cleaners together.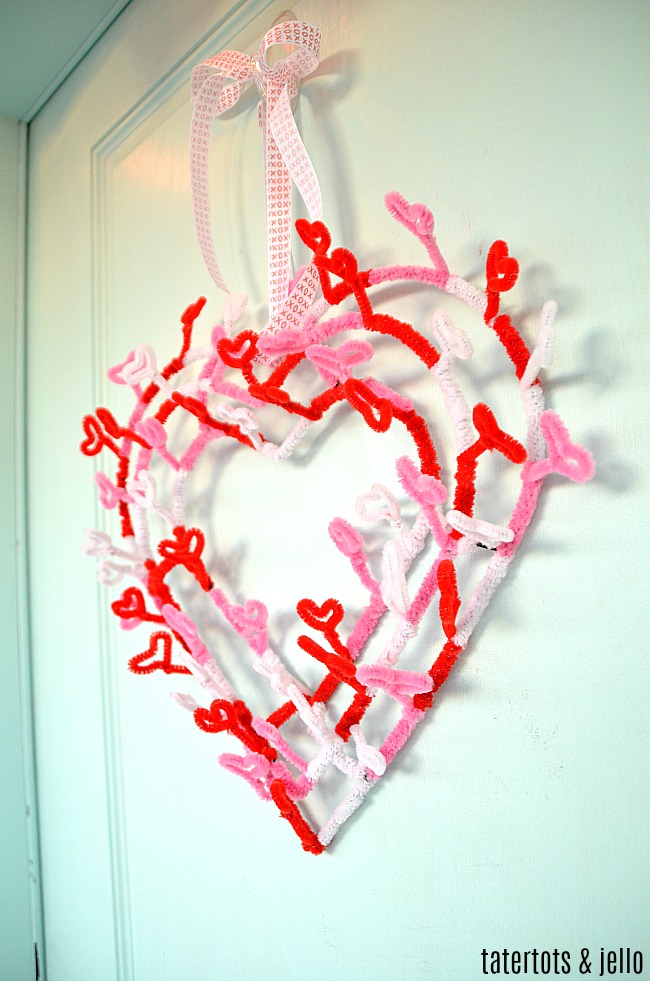 I used two packages of pipe cleaners. Each pipe cleaner package came with three different colors of pipe cleaners – pink, red and white. I cut the pipe cleaners in half. Then I twisted the top of each one into a heart shape. I took the bottom of each pipe cleaner and wrapped it around the wreath base 4-5 times and pulled the heart up so it was sticking up. I kept doing this until the whole wreath form was filled with hearts. It took a couple of hours. Luckily my daughter and I were binge-watching Friends so time flew by!!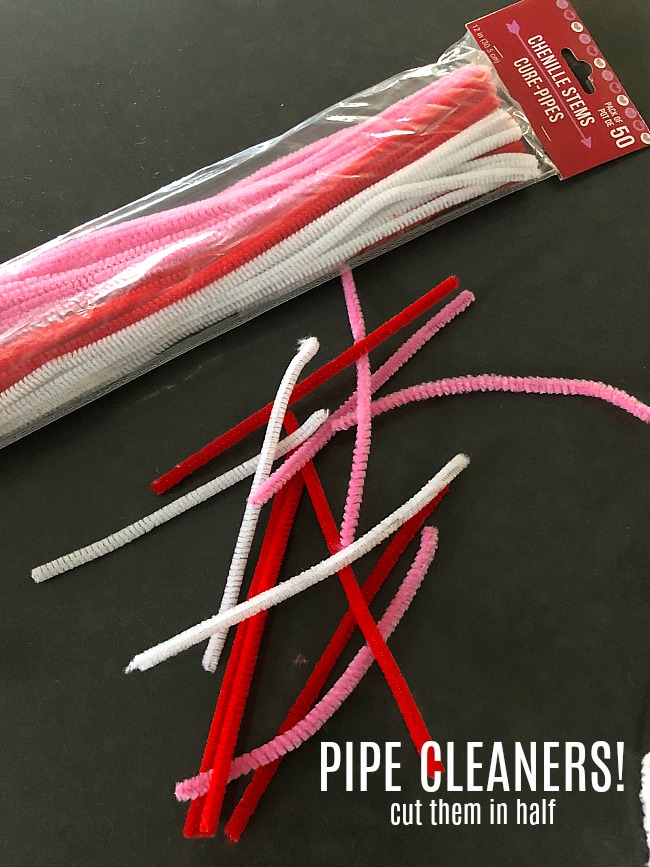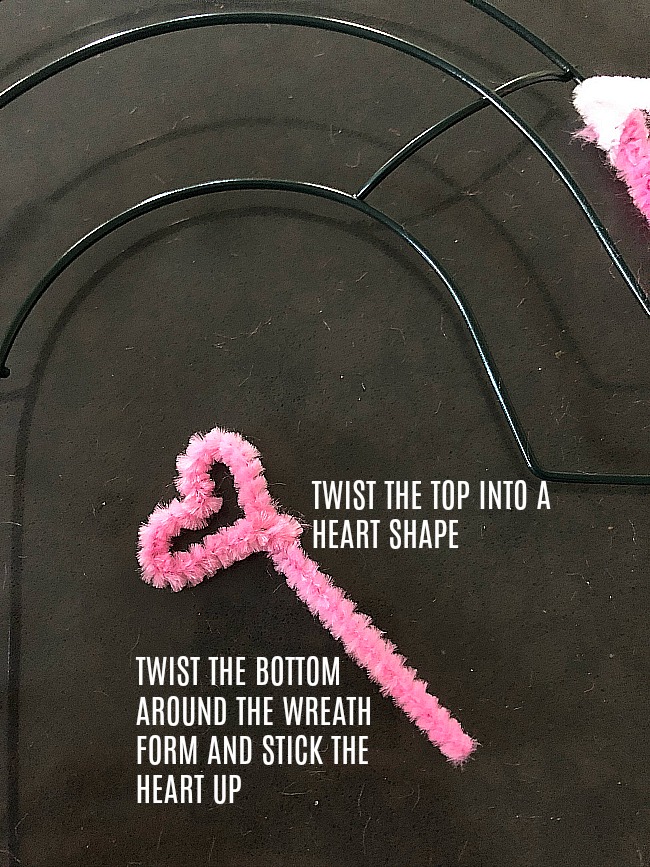 The last thing I did was added a little ribbon to the top of the wreath form and hung it up!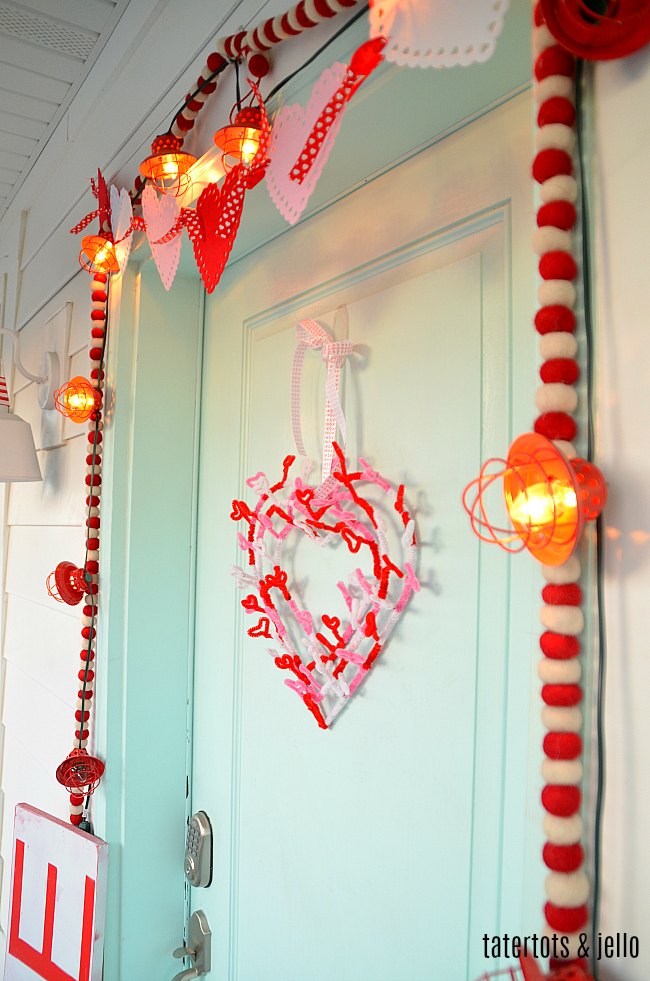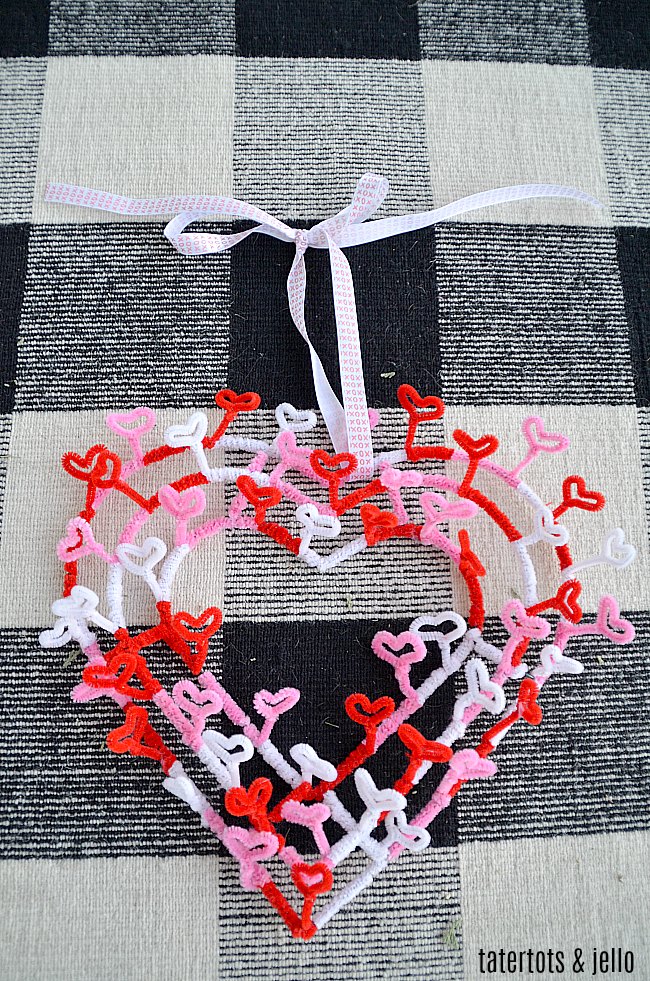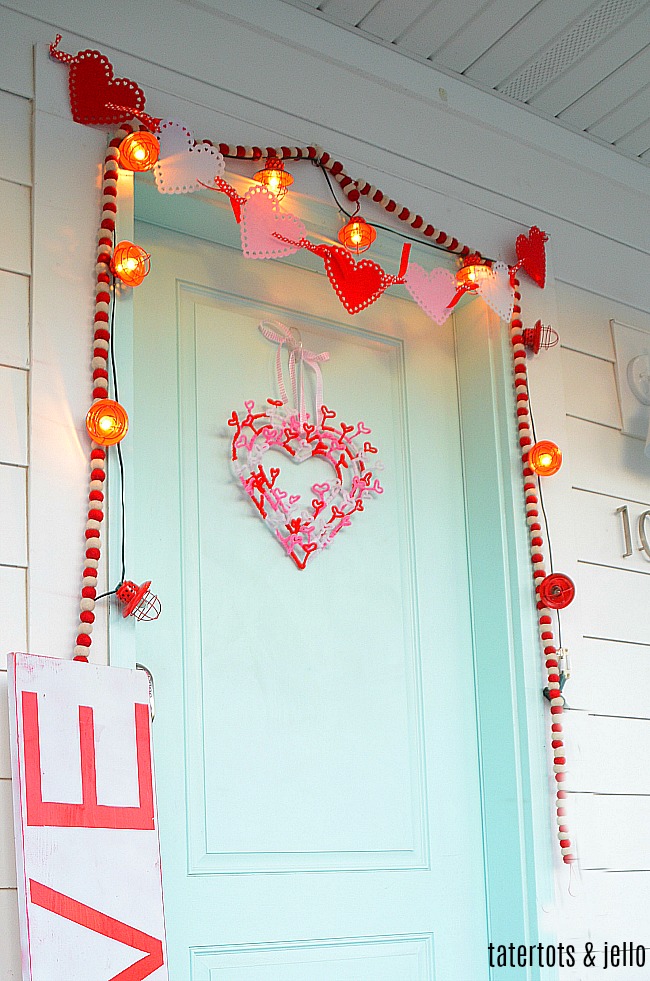 And in case you want another inexpensive and easy Valentine's Day project, you can make the felt heart banner I have above my door. Here's that tutorial: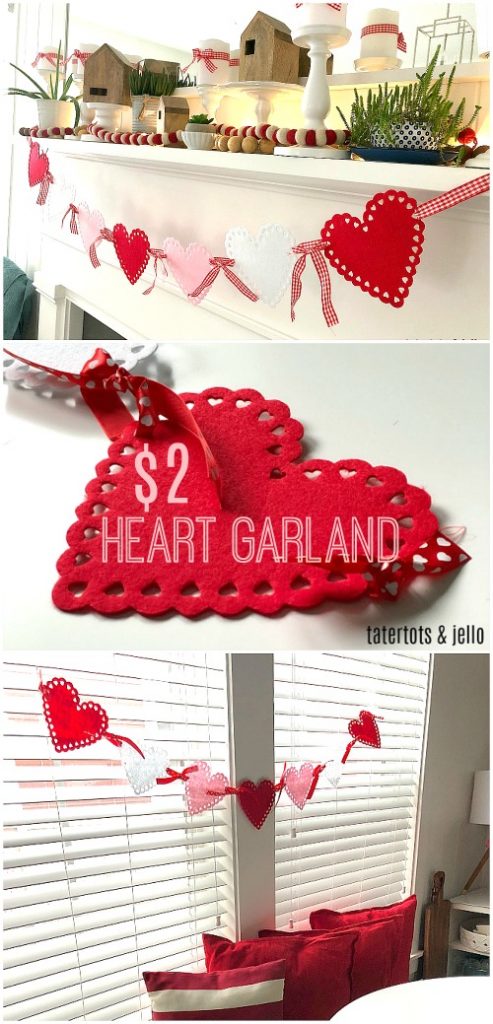 Have a LOVEly Day!
xoxo