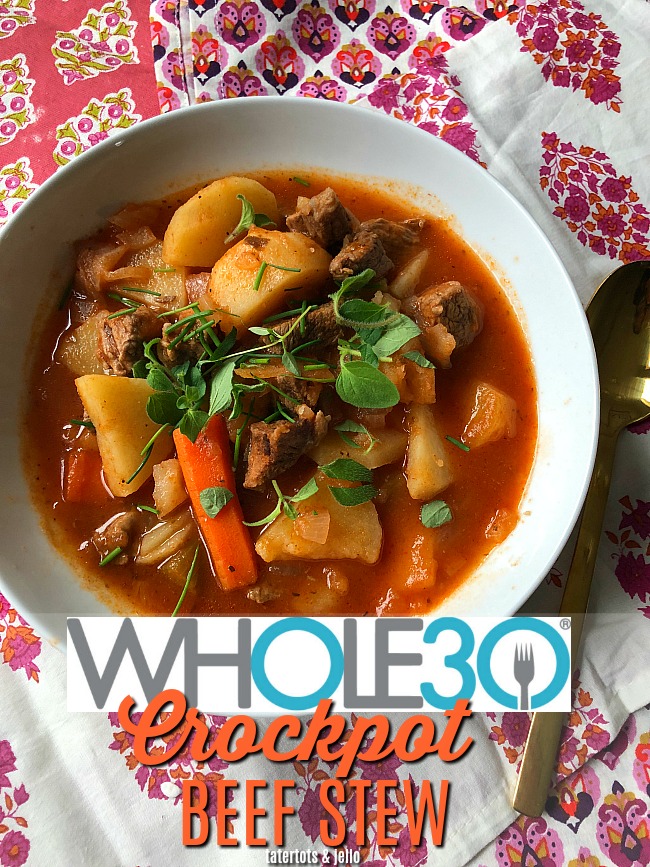 The most delicious Whole 30 Crockpot Beef Stew
Whole 30 has been better this time around. I think it's because I have more prepared with food and recipes. This has been one of our favorites so far – Beef Stew! It's easy to make because all you have to do is throw everything in your Crockpot and forget about it! It tastes so good – my kids couldn't believe it as a Whole 30 recipe!!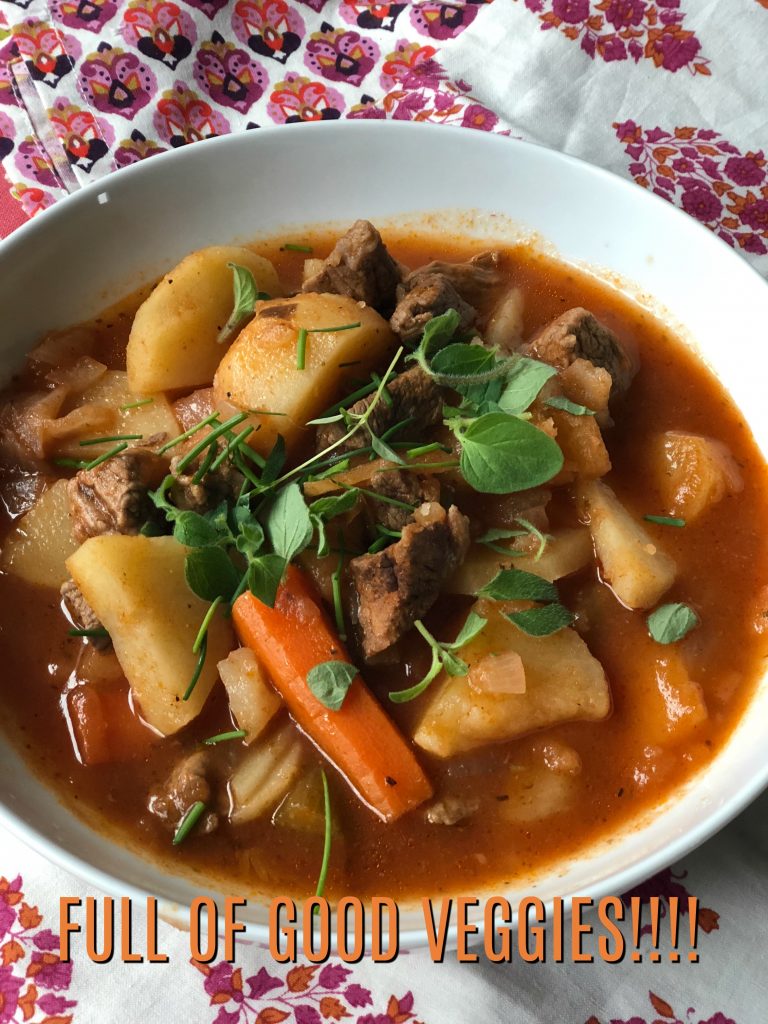 I love my slow cooker because it makes my life so easy! I just put everything in the Crockot and let it go. I worked and at dinner-time we had a hot, delicious beef stew that everyone loved!!
Another thing I love about this beef stew is that it's freezer-friendly. You can make it and freeze half. Then just thaw the other half when you are ready and you have a Whole 30 recipe that your whole family can enjoy. It's SO good!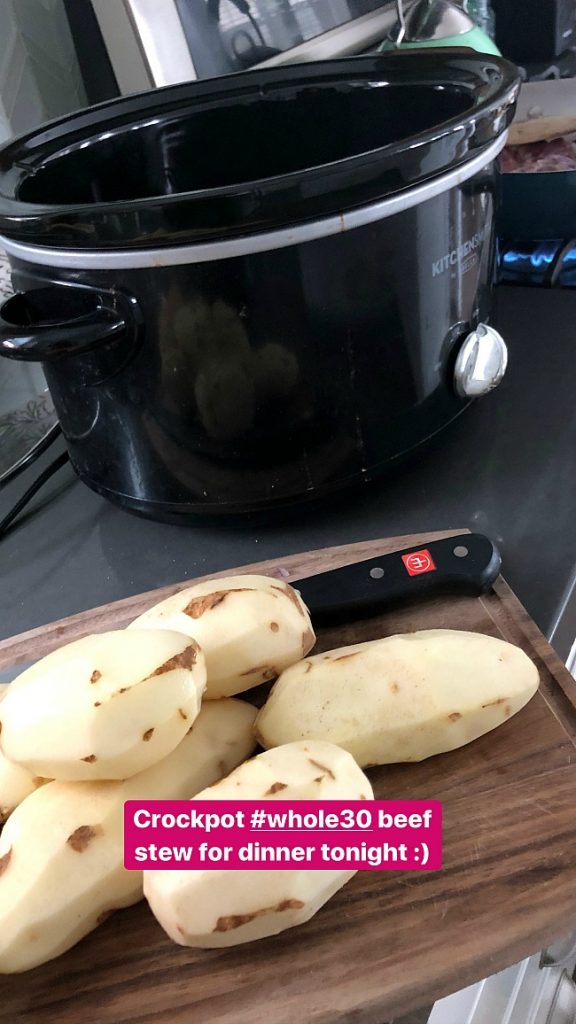 Here's the EASY and delicious recipe for Freezer-Friendly Whole 30 Slow Cooker Beef Stew!!!
The most delicious Whole 30 Crockpot Beef Stew
Whole 30 Crockpot Beef Stew
Recipe Type: Whole 30
Cuisine: Soup
Author:
Prep time:
Cook time:
Total time:
Serves: 8
Whole 30 Beef Crockpot Veggie Soup – its SO good and hard to believe that is Whole 30 too!
Ingredients
2 pounds stew meat
6 medium potatoes, peeled and sliced very thin
3 T. Avocado oil
1 white onion, chopped
6 carrots, peeled and chopped
2 red bell peppers, chopped
4 stalks celery, chopped
16 ounces of water
1 14 oz. can tomatoes whole-30 approved
2 teaspoon thyme, chopped
salt and pepper to taste
Instructions
Cook stew meat and onions in a large frying pan until cooked through – about 8 minutes.
Add all chopped veggies and meat to Crockpot
Then add cooked stew meat and onions.
Plus 16 ounces of water
Add remaining ingredients and cook for 4-5 hours.
Serve and garnish with fresh oregano and chives. Yum!
Make this stew for a healthy dinner! Whether you are doing Whole 30 or not – it tastes amazing and is so easy to make in your crockpot — it's a wonderful dinner idea!
Here are some other healthy dinner recipes: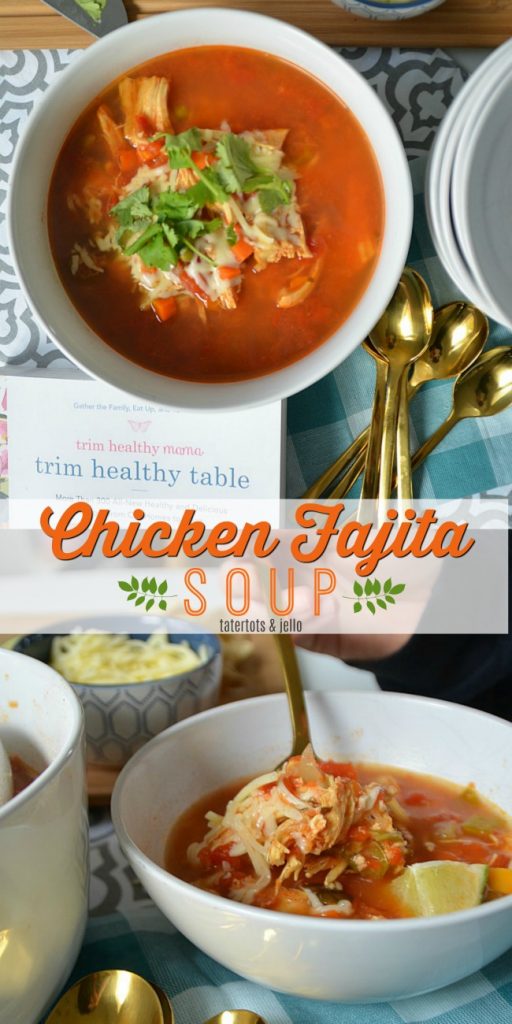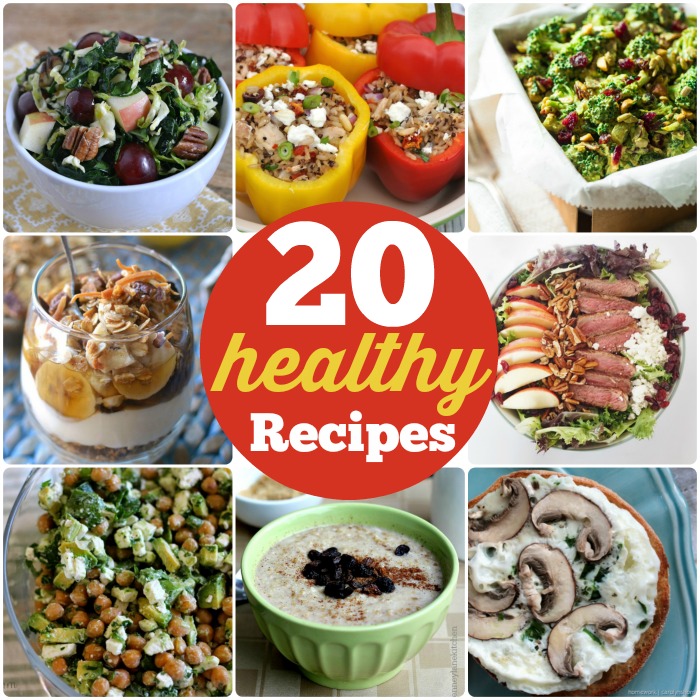 xoxo