Hey, hey TT&J readers…it's me, Jessica from Mom 4 Real! I'm so happy to be back here sharing another fun project with you. Last month, I shared a Painted Dresser With Ribbon Handles, and this month, I am going to share that dresser's mate with you..well, it used to be that dresser's mate. This Kid's Art Station used to be a vanity…let me show you the transformation…
See, I was driving down the road when I saw these lovely pieces sitting there all alone, abandoned by their previous owner. I couldn't just leave them there, so I loaded them into my SUV. They sat there for quite a while, then one day I decided to paint the dresser. It turned out beautifully. The vanity was another story. It had quite a bit of damage, and when my husband went to get his golf clubs out one day, the mirror to the vanity got shattered. I was going to have a mirror cut to replace the old mirror, but never got around to it, so the vanity came in and got a nice coat of white paint, and the huge wooden mirror base just sat there…for months. Then, last week, I decided to clean the garage out. I had the base in my hands, carrying it to the trash when I decided to play around and see if I could turn it into something else.
I brought it into the kitchen and painted the base the same color aqua that I painted Kate's dresser. I patched some holes on the inside, and painted it with 3 coats of chalkboard paint, and sat it on top of the vanity. It looked so cool…and different.
I took some cup hooks that I had from a previous project and hung some tin buckets. I filled them with some of Kate's markers and colored pencils, then added another hook for her earphones.
I grabbed some glass jars to use as storage for some of her craft supplies.
And made a quick bunting using washi tape to hang from the top.
I used one of my new favorite tricks that I learned here on TT&J a couple of weeks ago, and sharpened some chalk with a pencil sharpener.
Now my girl has the perfect place to craft the day away, and plenty of storage too. She can write messages, play school, or draw on her chalkboard. I am so glad that I didn't throw that big piece out…I so love when I can take something old and turn it into something new and fun!
Thanks so much for having me, Jen! I can't wait to come back next month!
Jessica!! That is amazing.
First of all – finding those pieces on the road is so fabulous.
And second — I love what you did with them.
Great job!
Here are a few other great ideas from Jessica at Mom 4 Real: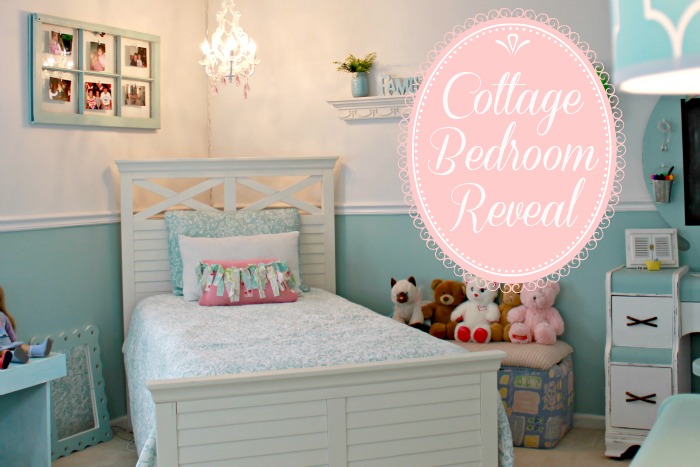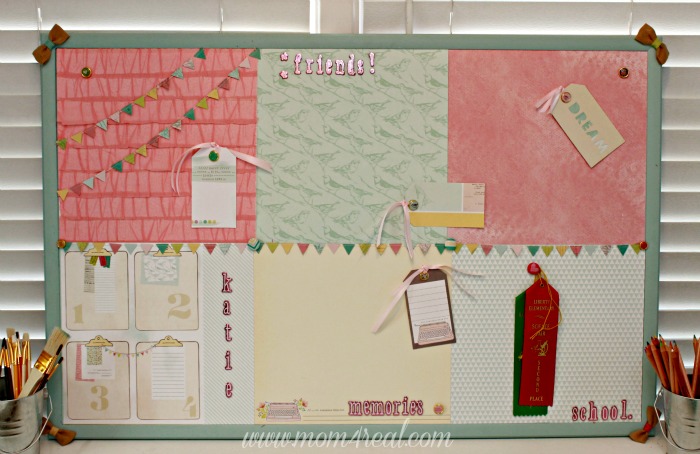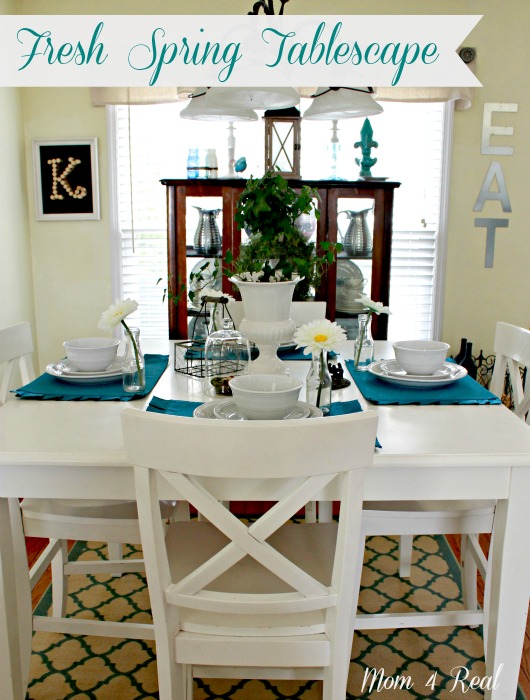 Jessica is just amazing!
You will love her ideas at Mom 4 Real!
Have a Beautiful Day!
xoxo