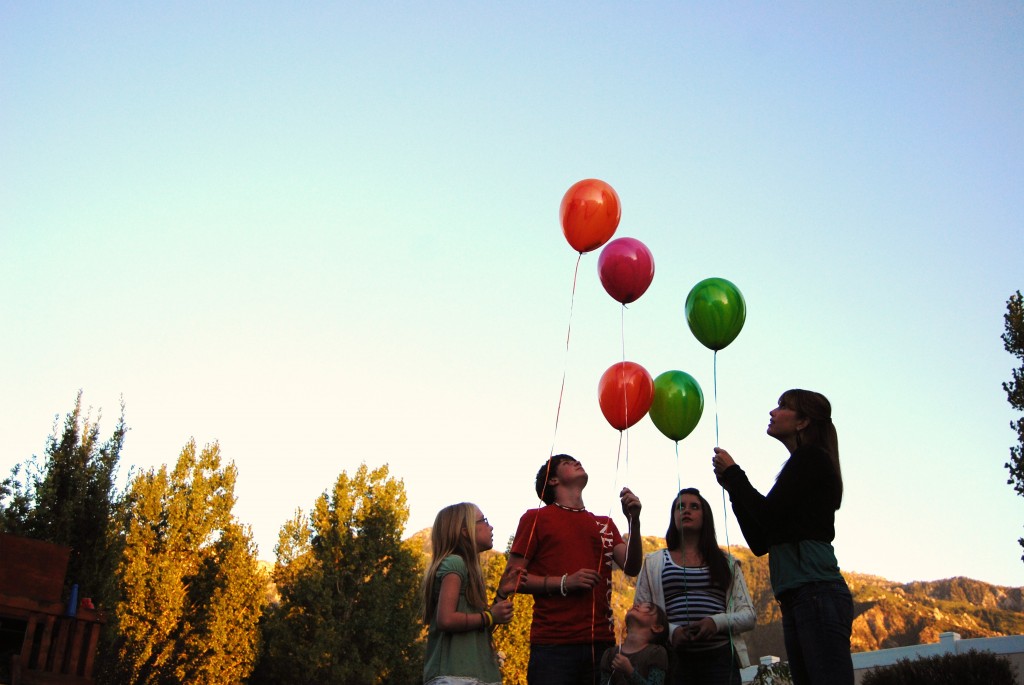 March is Colon Cancer Awareness month and it's also the month that my family and I lost my dad to cancer. I won't get into the specifics, and I know many of you have lost loved ones to cancer too, but if there had been a test for my dad's cancer (Pancreatic), it would have been amazing and it could have given us so many more years with him.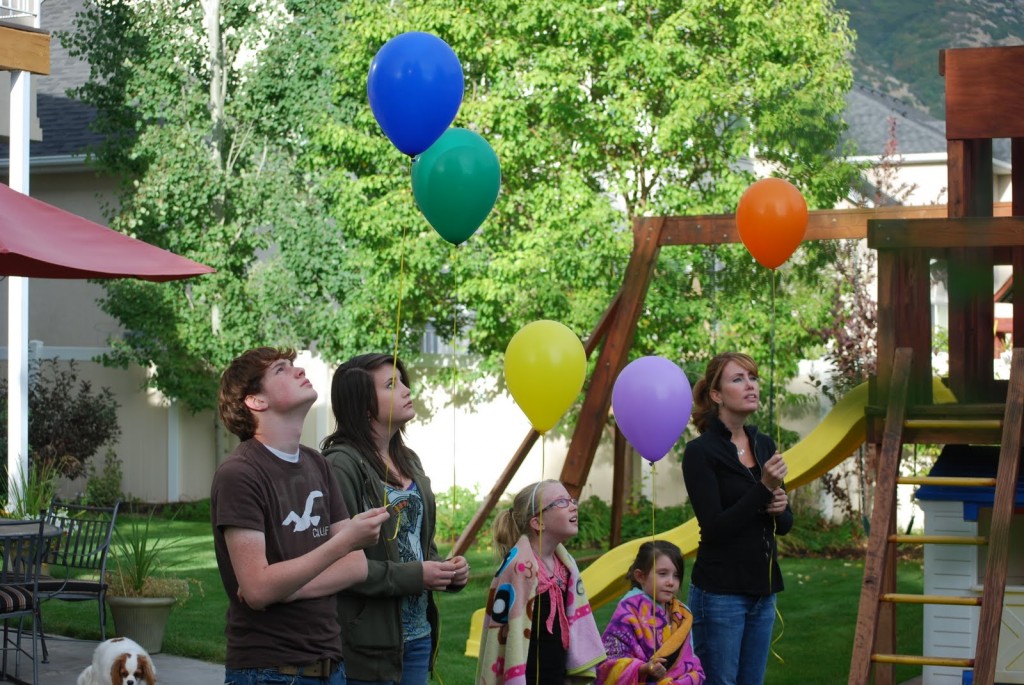 (we write him letters in balloons every year on his birthday)
So when Today's Mama and Myriad Genetics came to me, wondering if I would post about Colon Cancer screening — I knew I needed to share the message. You see, my dad actually worked with Myriad and was a cancer researcher — he spent his life trying to find a cure for cancer. So it's such a blessing to be able to share his message in my own little way.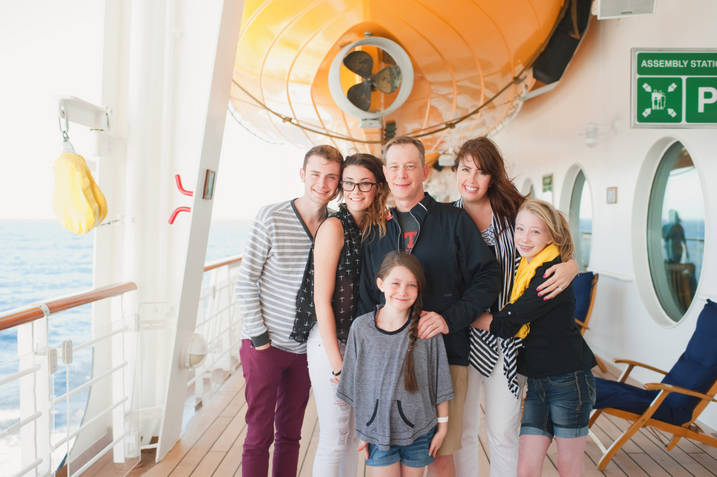 I want to be around for my kids and grandkids. And if I can take a test that will help tell me my risks for cancer, I think that is amazing.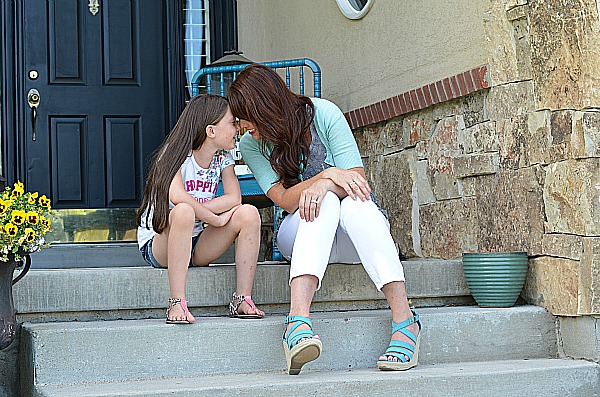 Some hereditary cancers, such as Colon Cancer, have certain risk factors associated with them, making it possible to actually prevent these cancers!
To find out if you are at a higher risk for Colon Cancer, simply take this super quick quiz:
Hereditary Risk for Colon Cancer Quiz
If you find out that you are at a higher risk, you can get a Colonoscopy which might be able to save your life and give you more time with your loved ones.
Take the quiz. I am honored to partner with Just Ask, Myriad Genetics and Today's Mama to get the word out about preventing Colon Cancer.
We would love to give one Tatertots and Jello reader a Canon Camera!!
You can use it to record all of the wonderful moments with YOUR family!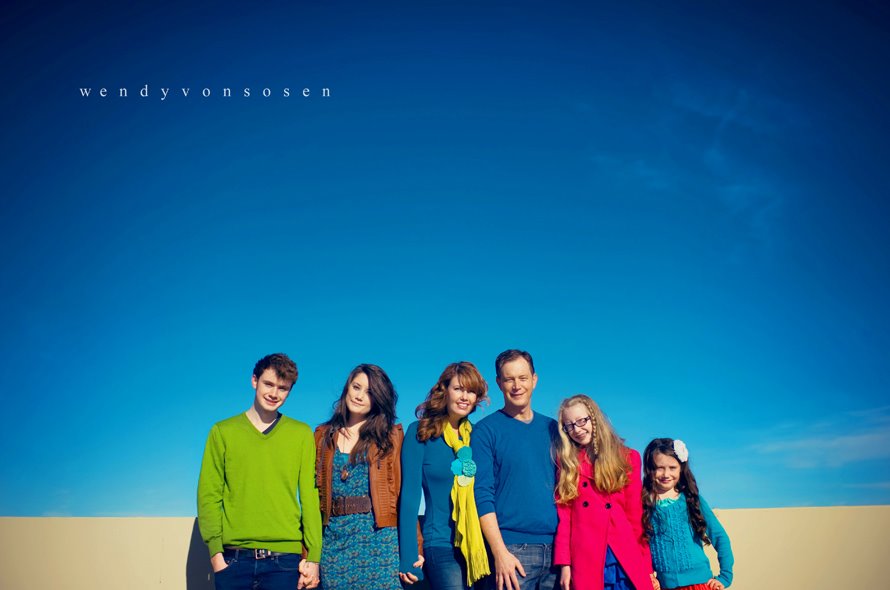 There is actually a Colon Cancer gene which can be tested. You can use results of that test to map out a prevention plan for you with a Genetic Counselor. These cancers tend to run in families so be sure to encourage your family members and loved ones to be screened as well.
This is the time to see what your risks are. The test only takes a few minutes and it can tell you so much. I took it and it was really informative.
It's amazing what science has discovered!!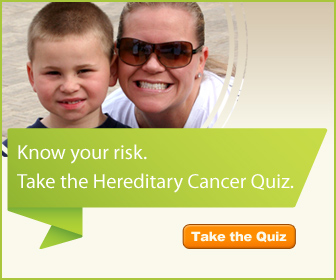 We want you to get screened and to learn more about how you can prevent cancer, and you can win a Canon Camera when you do!
(It's a Canon EOS Rebel T3i 18 MP CMOS Digital SLR Camera with lens!)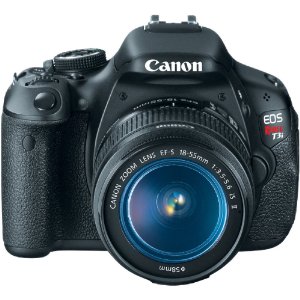 Here's how to enter!
Visit the special Tatertots and Jello contest app page on Facebook and follow the easy instructions!
(On a mobile device? Use this link instead! If it still won't work, you may need to use a computer to enter.)
You have until April 6th at midnight to enter. Remember for every extra step you complete you earn extra entries! (You can comment on this post how you shared the giveaway – but you must enter through the Facebook page link)
On the special Facebook page, you can earn entries when you:
Sign Up! Enter your email on the Facebook form so we can contact you if you win
Extra Entries! Share with Friends on Facebook (the share buttons are at the bottom of this post) Let me know in the comments how you shared.
Like Just Ask! on Facebook
Take the Quiz!
Like Tatertots and Jello on Facebook
Remember, you must enter the contest by completing the steps on the Facebook Tab (Only comment on this post how you shared the giveaway).
Good luck!
More Chances to Win!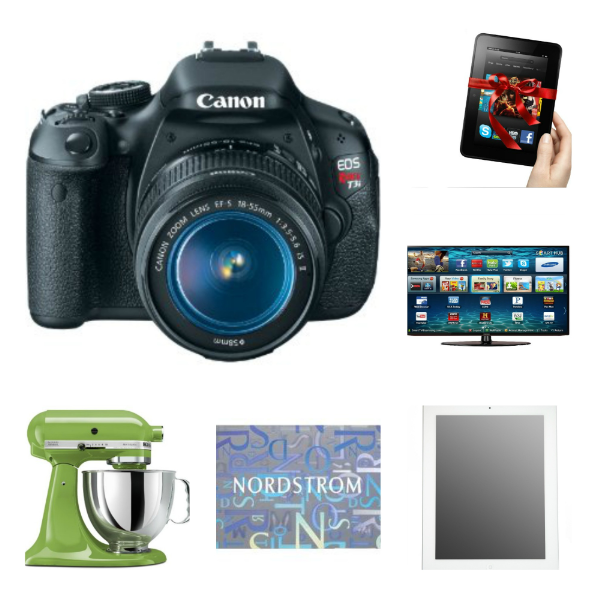 xoxo

This is a sponsored post from me on behalf of TodaysMama.com. Opinions are 100% mine. Visit TodaysMama.com for complete contest rules.