Turn a $10 garden trellis into a kitchen pot rack!
Turning the 1905 Cottage into our home has been a dream come true. I am so in love with this little home. The kitchen turned out great but when I designed it I was thinking of it in terms of a studio or a house for 2 people.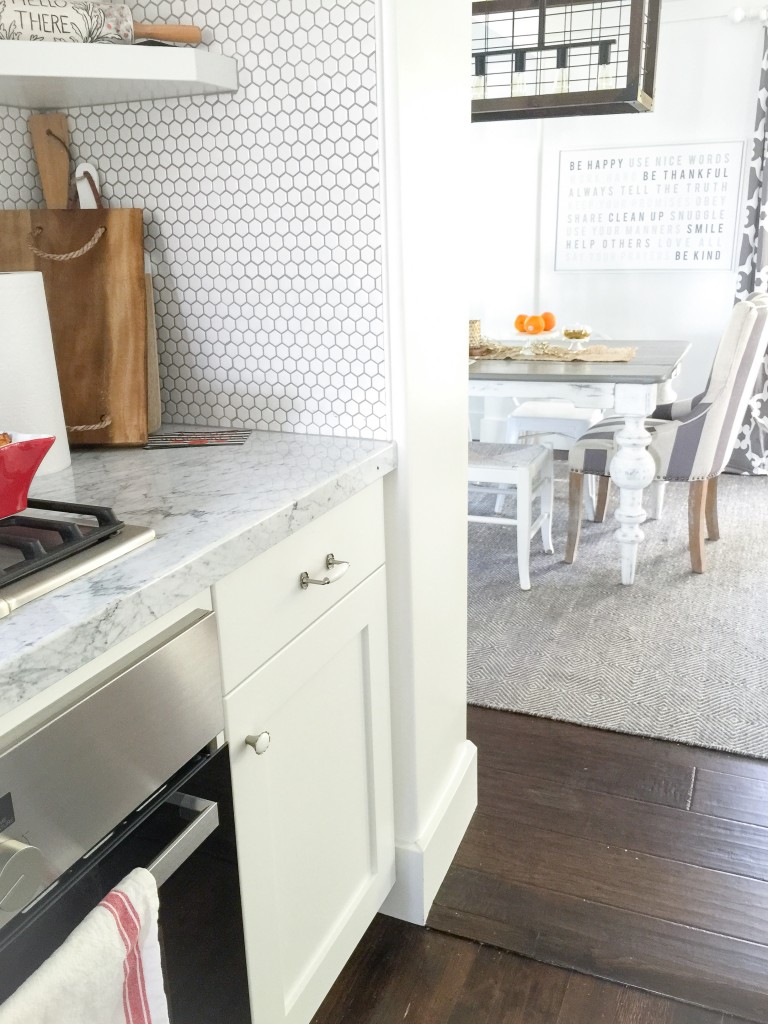 So it really has 4 drawers and a few cupboards. And when we moved in permanently, I discovered that I have quite a few pots and pans. I had a garage sale and pared down my kitchen items, but I still had too many pots and pans for one cupboard.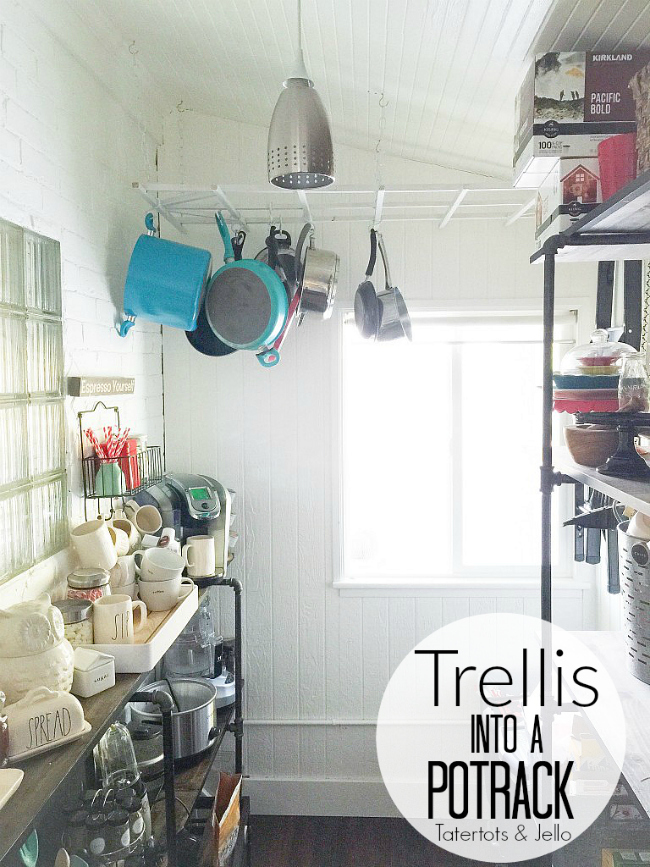 My friend suggested that maybe I should put a pot rack in the big pantry. The pantry area used to be the laundry room, which you entered from the front porch.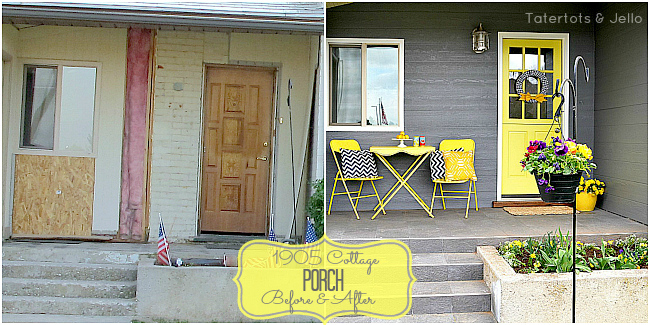 We cut out a doorway through the exterior brick and created a much-needed pantry space. And I love the industrial pipe shelves that we installed. I put in another side of the pipe shelves a couple of weeks ago. So I have been thinking about adding a pot rack for a while.
So when I was a Lowes the other day, I was looking for ideas that I could use to make a pot rack. I went past some very inexpensive unfinished garden trellises. And I thought – maybe that would work?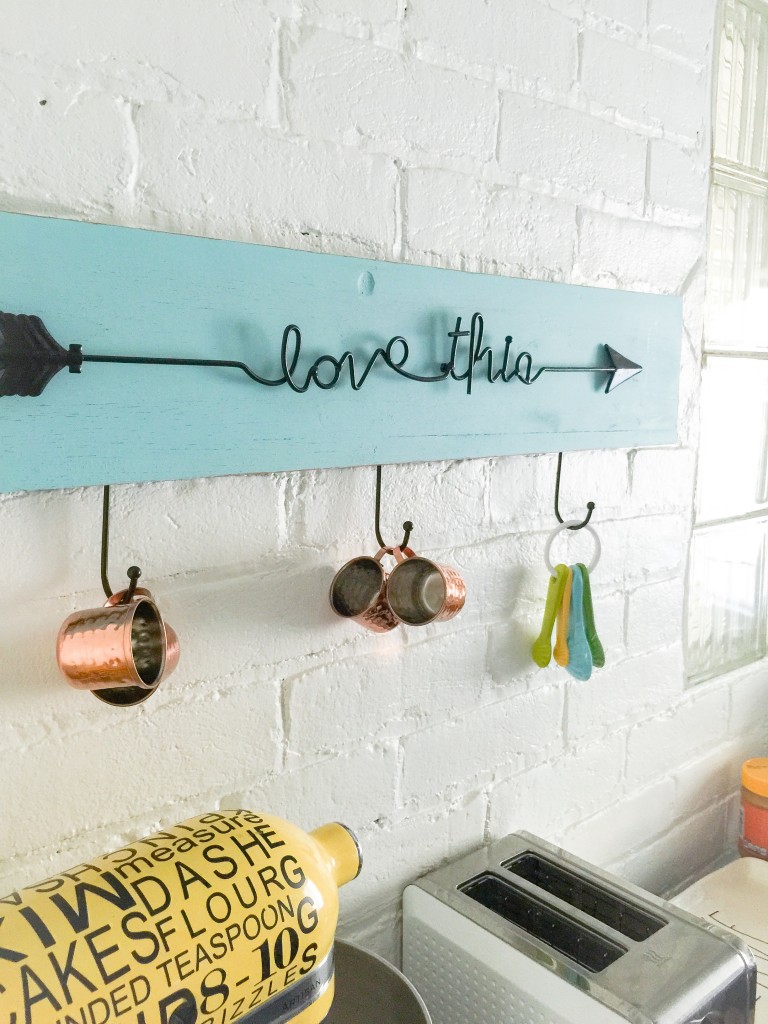 Here's how I created this $10 pot rack: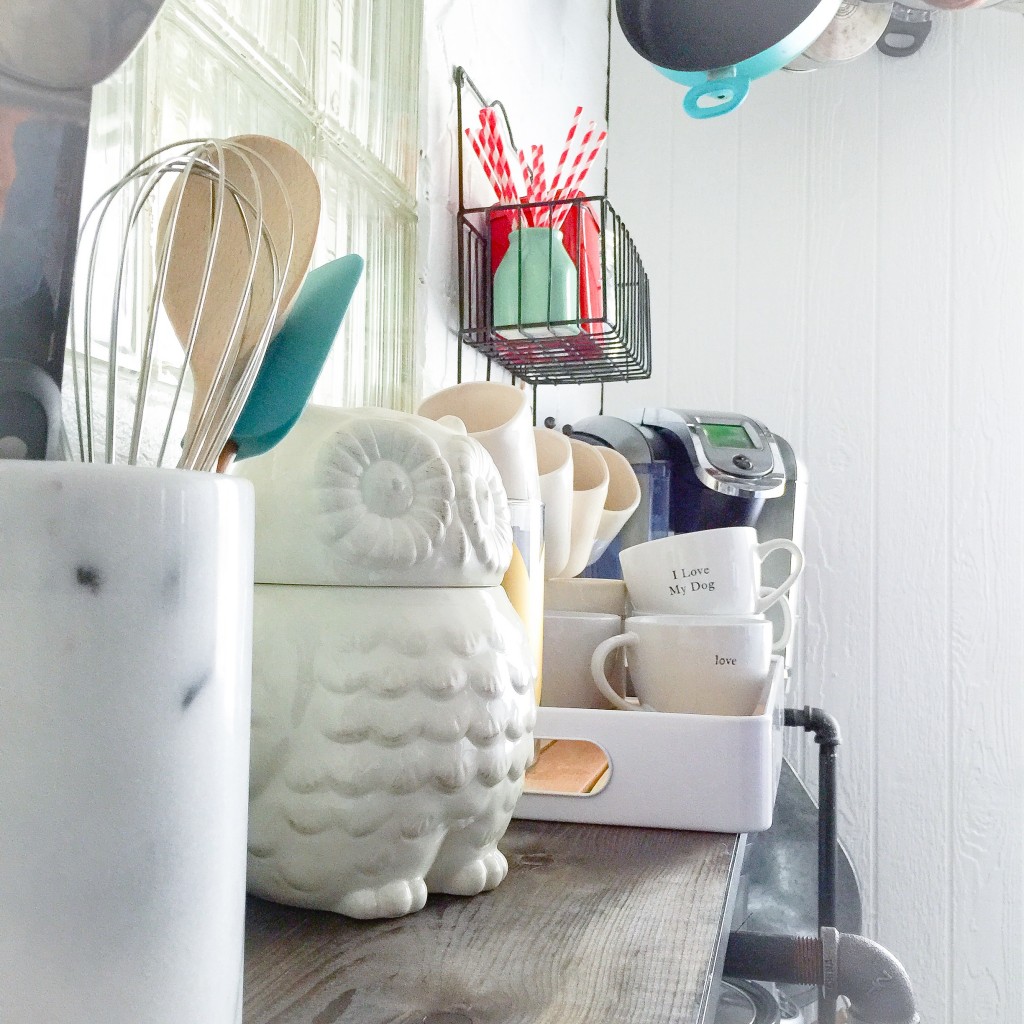 Supplies:
Garden Trellis
Spray Paint
Chain
12 Cup Hooks
S Hooks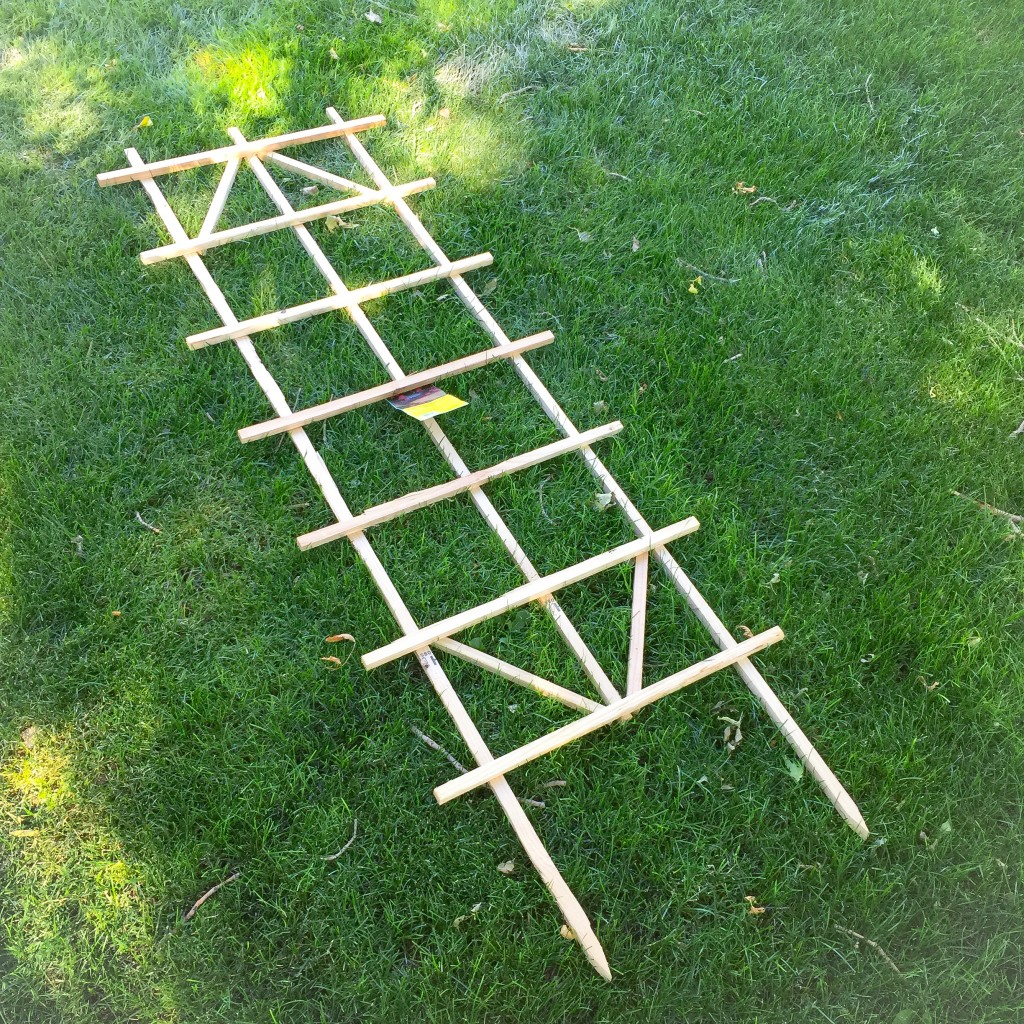 Directions:
First I trimmed off the sharp points on the trellis that were meant to go into the ground.
Then I painted the trellis
The next thing I did was I attached the cup books to each end of the trellis and in the middle of the trellis.
NOTE: Drill pilot holes in the wood first to prevent splitting!
Then I held up the trellis to the ceiling and decided how many links I needed.
I trimmed the links and attached them to the cup hooks.
Then I marked where the cuphooks would go in the ceiling and drilled pilot holes.
I attached the cupbooks in the ceiling.
Then I opened the links at the ends of the chain and attached the chain to the cuphooks in the ceiling, to the potrack.
I hung the S hooks and hung up my pans.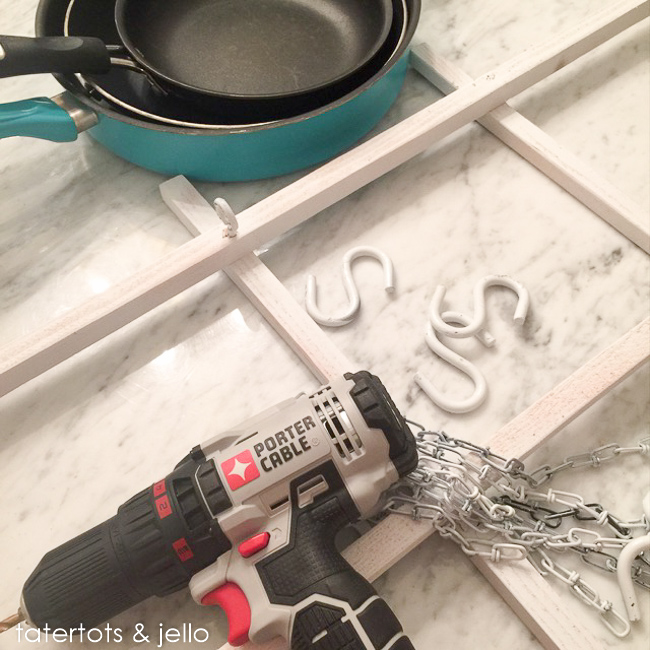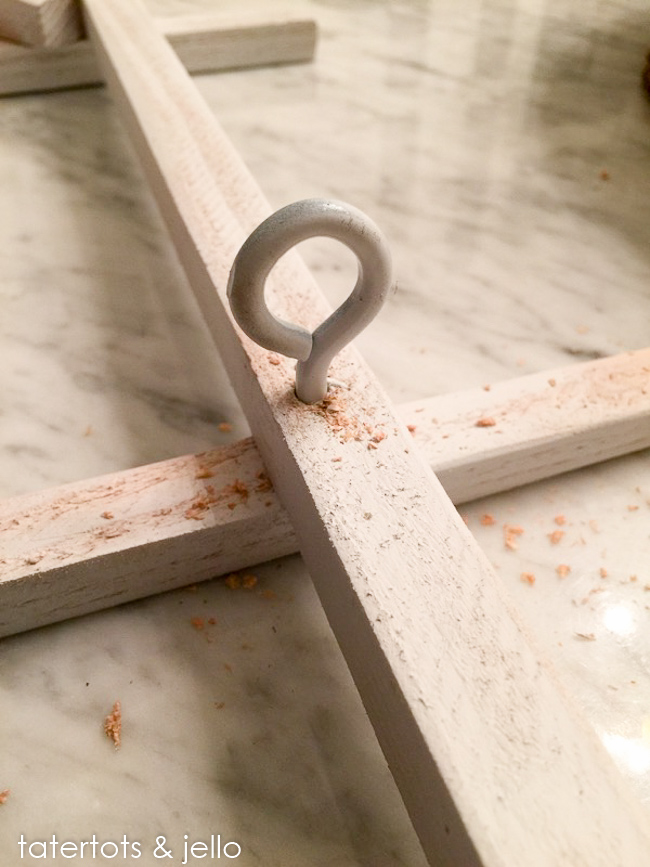 Such an easy project. And it frees up SO much space in my kitchen!! I figured this project cost under $20. Yay!!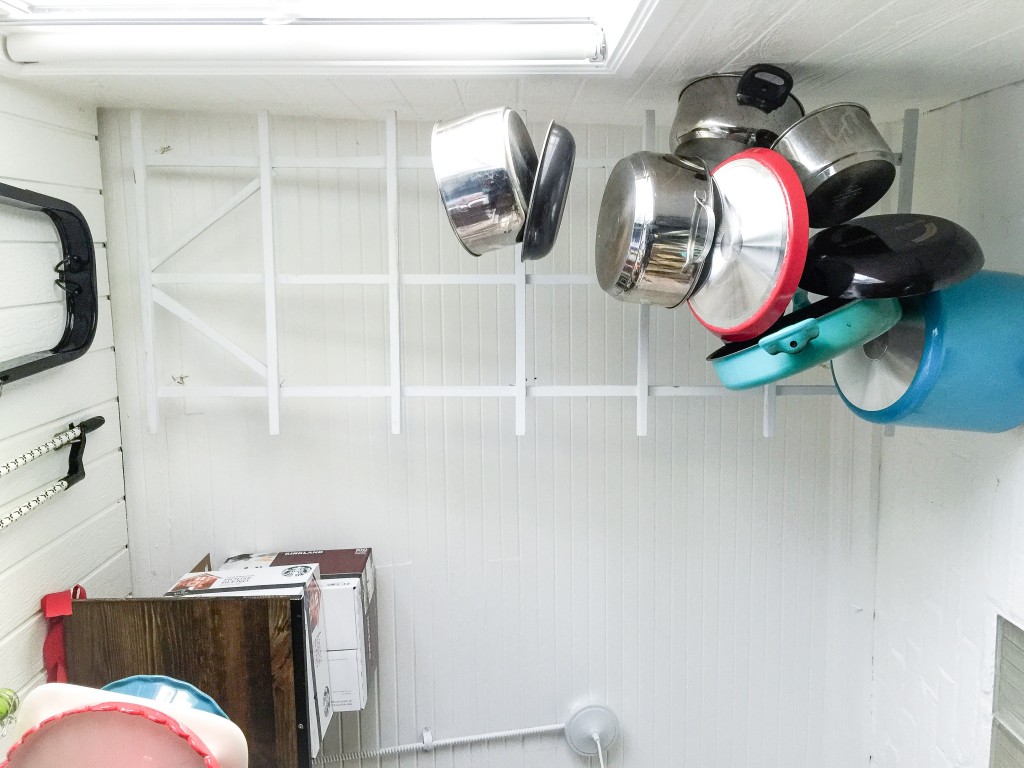 Have you been working on any projects at YOUR house?
Let me know in the comments!!
I would love to see what YOU have been working on!!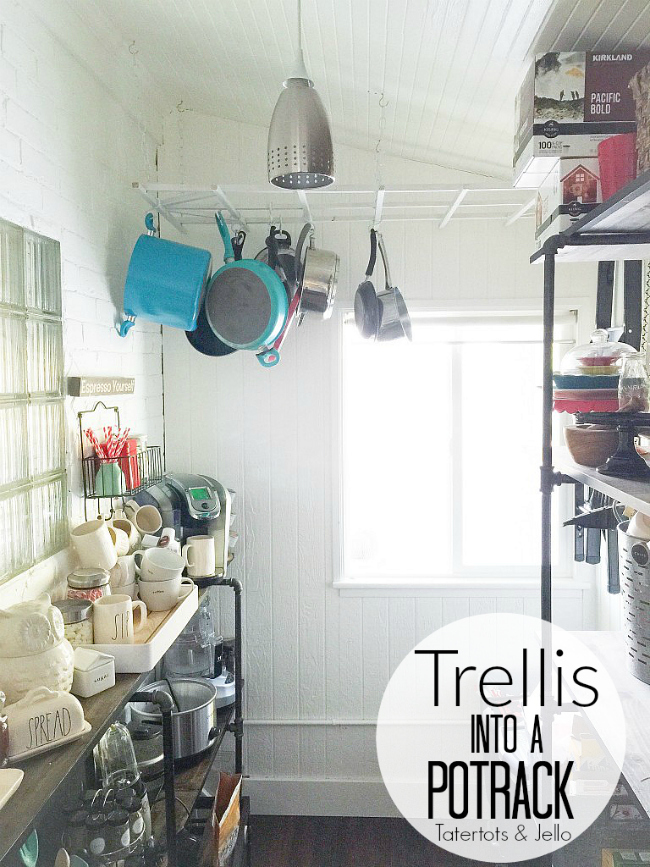 xox