So happy to be back sharing a fun fall recipe with Jen and her fabulous readers! I recently had some friends over for a little get together and this cold chocolate fondue was a big hit! I liked it because I could make it a day ahead and just pull it out with some fresh fruit and graham crackers …good to go! Pretty simple ingredients just takes a little bit of time and then top it in the fridge until you need it. I suggest cutting up some strawberries along with some fresh raspberries and Granny Smith apples and ohhhh and maybe some graham cracker sticks. Gosh, now I'm all hungry;) It's light and fluffy and taste just like fondue but cold! Perfect for your Halloween get together this coming weekend!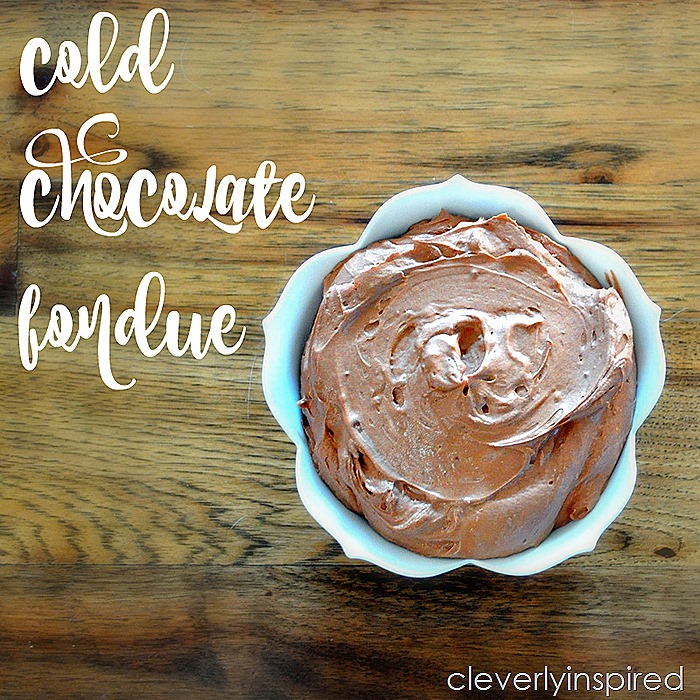 Here is what you will need:
1 C heavy cream
1 C powered sugar
8 oz 1/3 fat cream cheese
1/3 C unsweetened cocoa powder
1 t vanilla
strawberries, raspberries, apples and graham crackers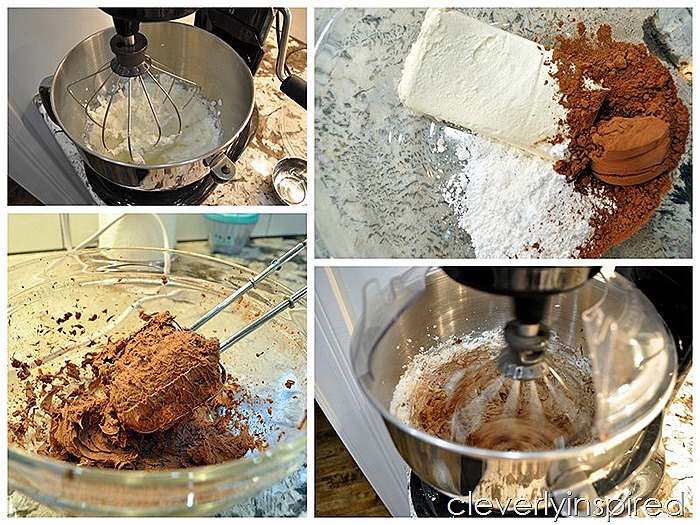 Here is how to make it:
Whip heavy cream until soft peaks form add in 2 T powdered sugar. Whip until peaks form and set aside.
Separate bowl, mix together cream cheese, 1/4 C + 2 T powdered sugar, cocoa, and vanilla.
Combine whipping cream mixture and cream cheese. Add in 1/2 C powdered sugar. Combine all ingredients well.
Cover and chill until ready to serve.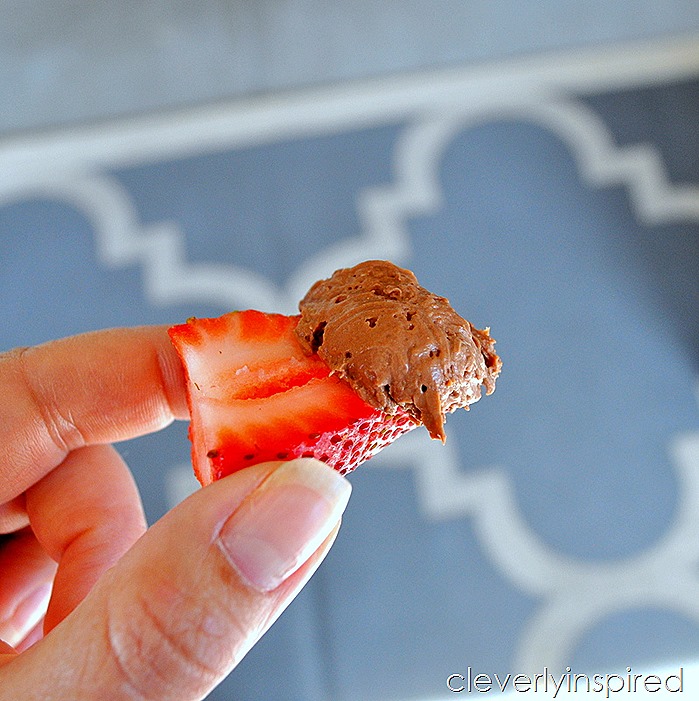 Hope you can stop by to see me!
*****
Thanks Tracie! This recipe sounds amazing! I can't wait to try it at my next party! Tracie has such amazing ideas, here are a few I know you'll love!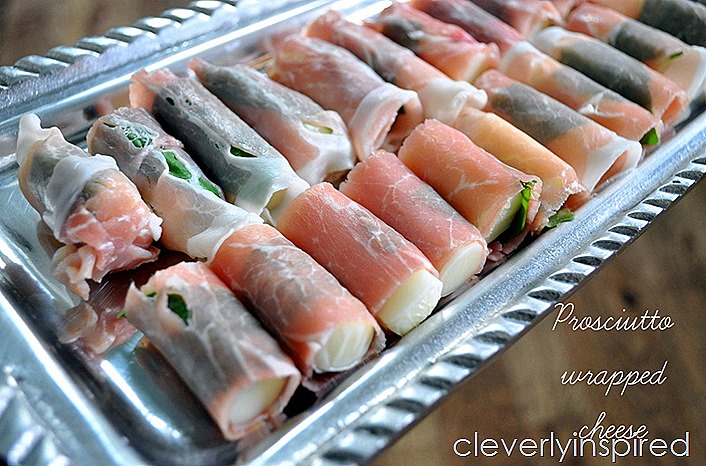 She has another great recipe idea for Prosciutto Wrapped Cheese! It would be so great for holiday parties!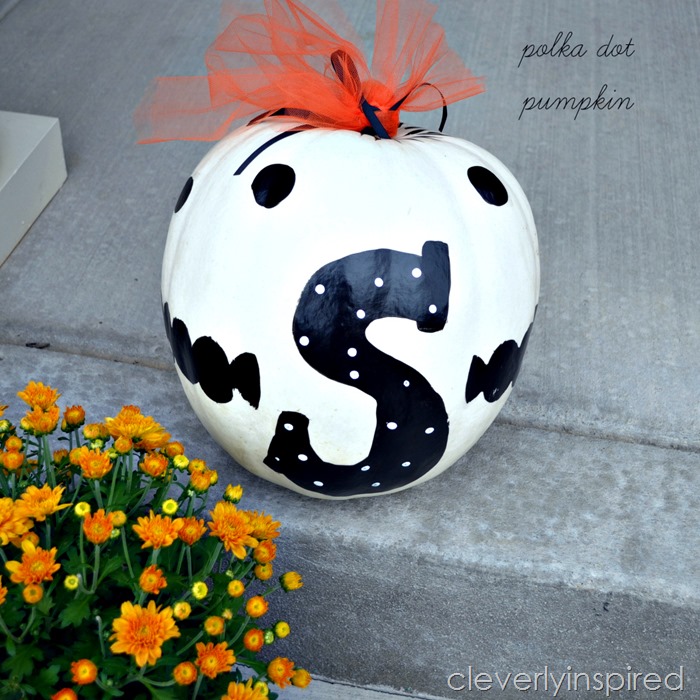 and I love her cute Polka Dot Pumpkin!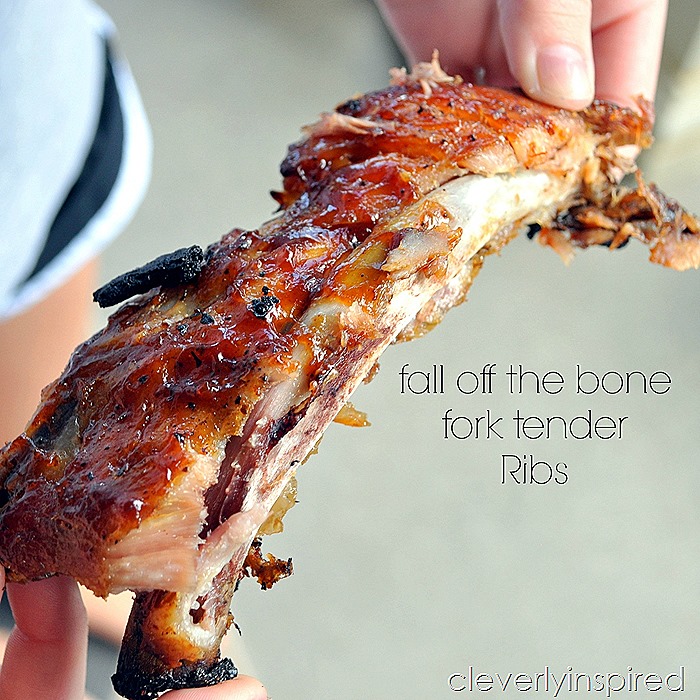 And who doesn't love ribs? Try her Fall Off the Bone Ribs Recipe!
Visit Cleverly Inspired and




xoxo