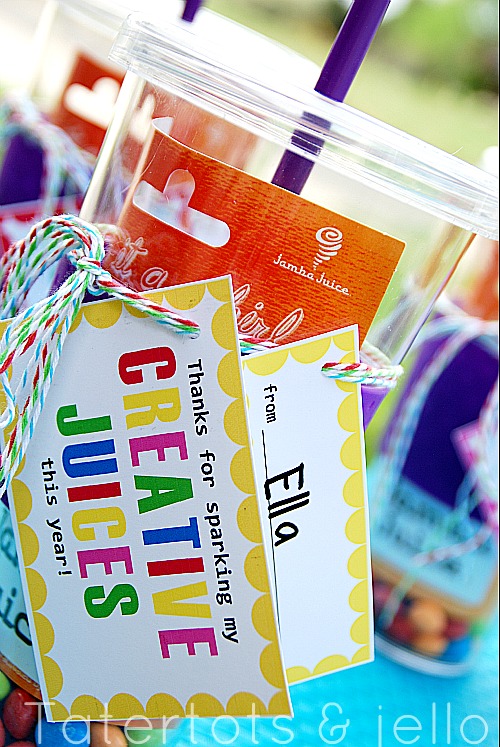 I think it's always fun to give teachers a gift that they can use during the summer on their time off. And coffee gift card gifts are great — but what if your teacher doesn't drink coffee??
We love smoothies and I thought it would be great to use a play on words with juice and a gift certificate to a juice bar.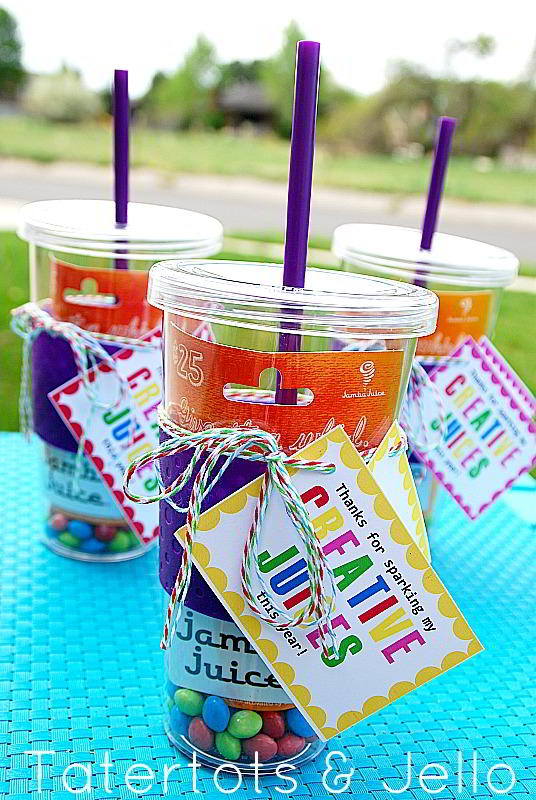 Here's what I came up with (also with a little help from my husband and his mad Microsoft Publisher skillz). We moms are so busy, this is an easy gift to make and show YOUR child's teacher(s) how much you appreciate them!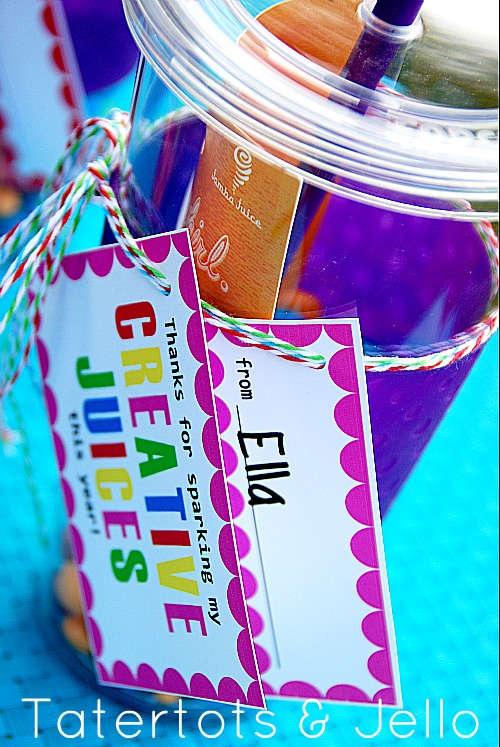 Here's what you do: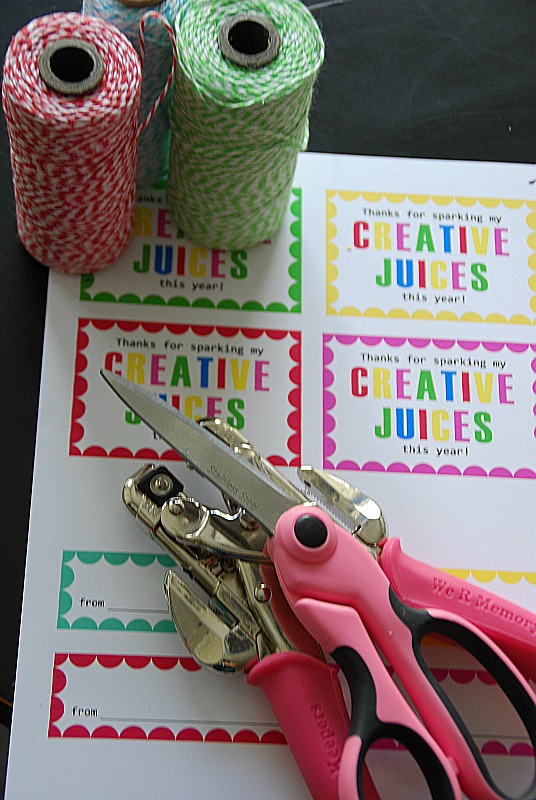 Print off the printable below.
Cut out the tags.
Punch a hole in the corner of the tags and string ribbon through.
Have your child sign their name.
String the tags through the ribbon and tie on the cup.
Fill the cup with candy and a gift card.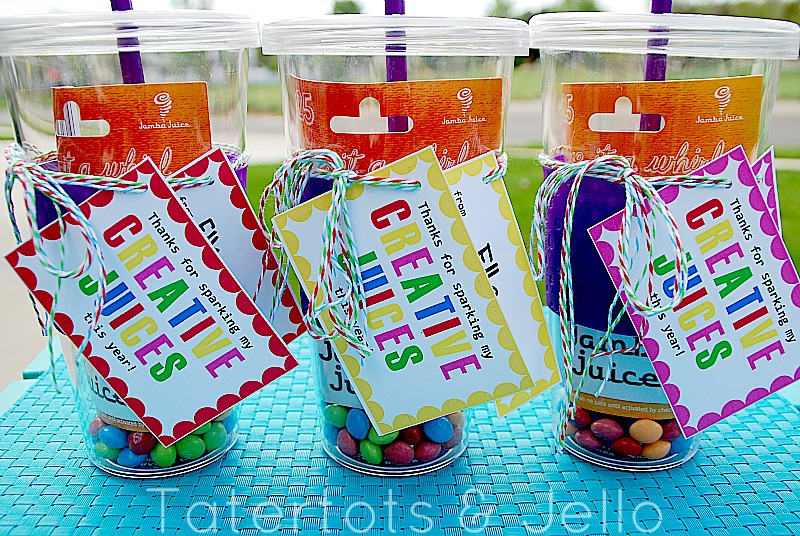 I bought the plastic, reusable cups at my local grocery store — in the "seasonal" aisle.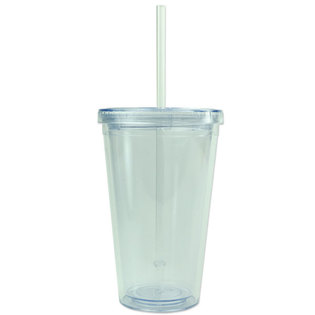 You can find them online at most stores like Sears or Pier1 from between $3-5 each.
Creative Juices Printable Tags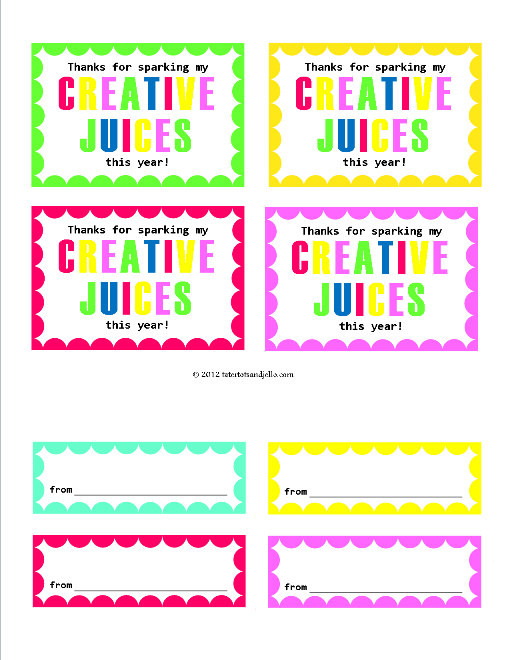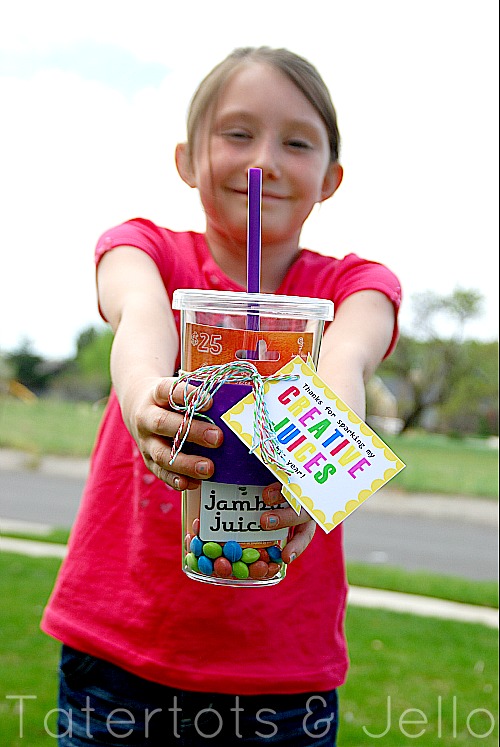 Do you have any teacher gift ideas YOU like to give?
Leave your ideas and/or links in the comments. I would love to see YOUR ideas!!
xoxo

PS — Be sure to check out Skip to My Lou for more gift ideas in Cindy's Teacher Appreciation Series!!