Summer Rainbow Pallet Mantel. Upcycle an old pallet into a pretty floral display and add a rainbow banner for Summer!
Summer Rainbow Pallet Mantel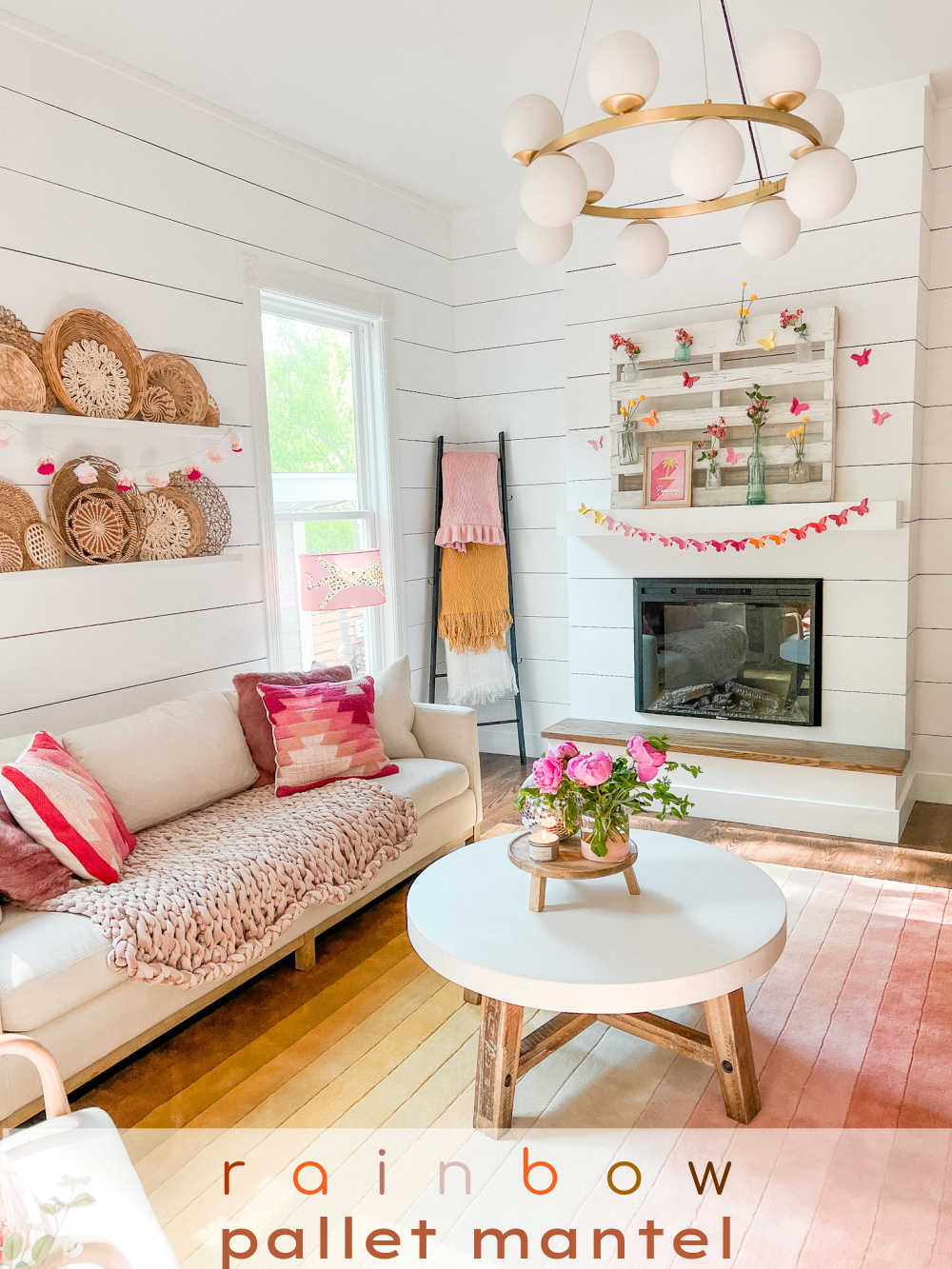 It's the first week of summer at our house and to celebrate I changed up our mantel with a summery rainbow theme! I made this flower display mantel pallet lat year and stored it outside so now it has a more weathered look which I actually love! I pulled out the pallet and added some yellow, pink and orange flowers to match our rainbow rug!
Summer Mantel Ideas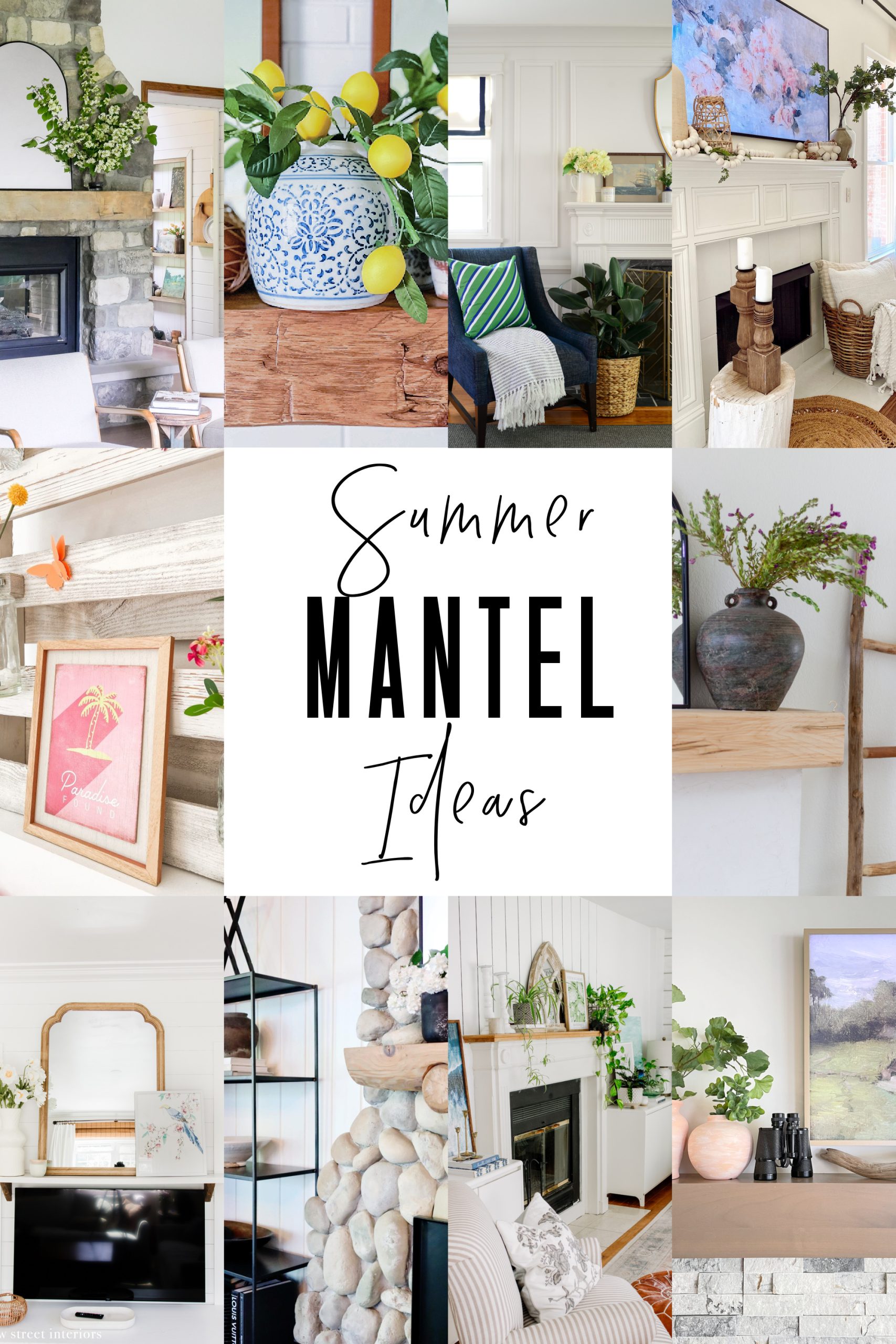 I am so thrilled to be joining my friend Krista @HappyHappyHousie in her #SeasonalSimplicity hop. This week we are all sharing summery mantel ideas! Be sure to scroll down to the bottom of the post and HOP over to see how to make these pretty mantel ideas! Just click on the link below each picture to go to that tutorial.
Use Things You Have
It's been a busy couple of weeks with the end of school, graduations and memorial day. So I decided to use what I already had! As I mentioned, I brought out the upcycled pallet, added some vintage bottles that I already had and went through my extra craft supplies to find some rainbow flowers. I kept the rainbow butterfly paper banner that I had up on my spring mantel. I think it is great for summer too!
Three Different Coordinating Centerpieces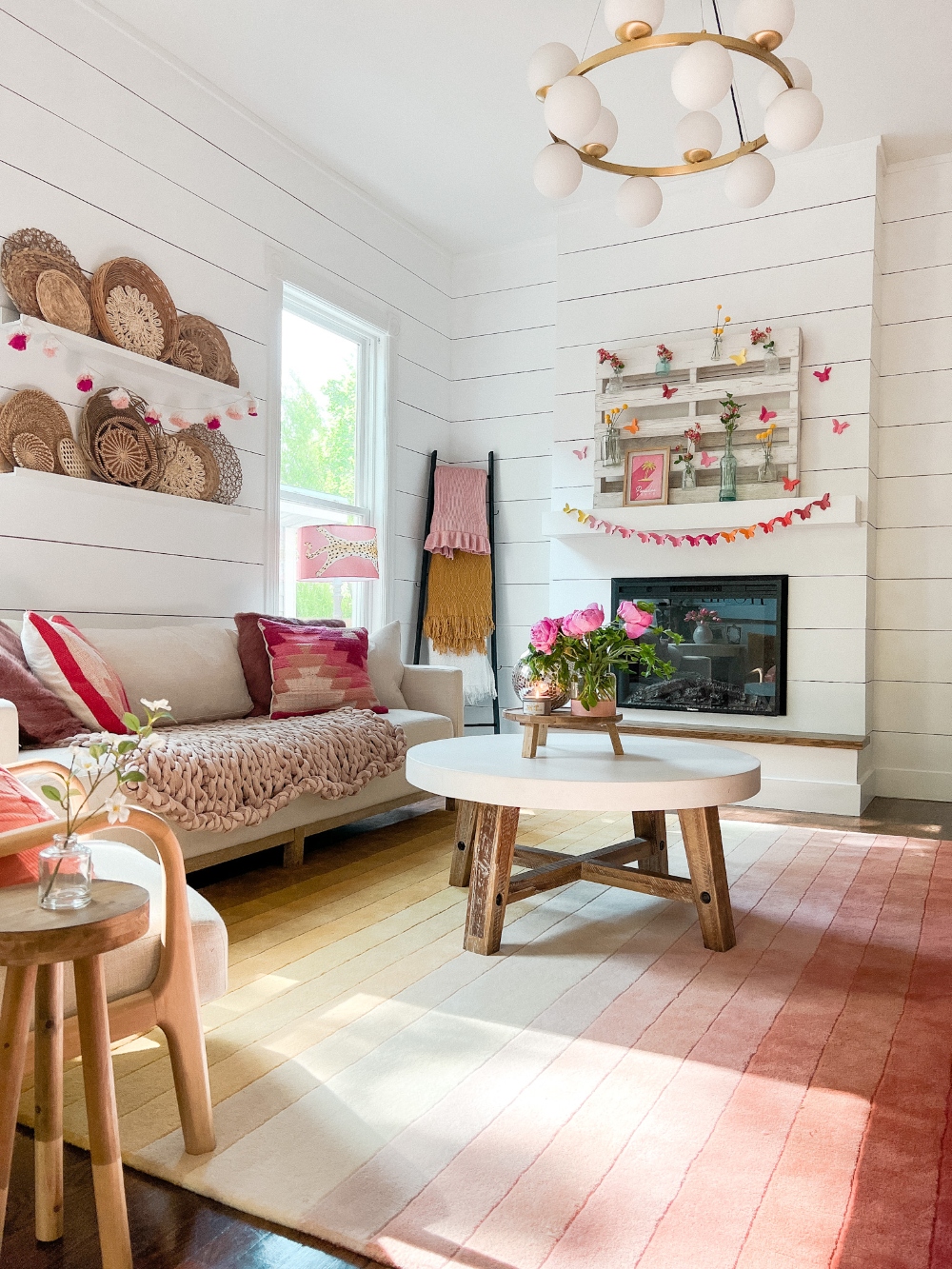 I wanted to create a little centerpiece for our family room table to coordinate with our summer mantel. An elevated the vignette with a little wood pedestal that I have had for a few years. I love peony season and these fresh peonies make me so happy! I experimented with this vignette. Which do you like better?
Centerpiece #1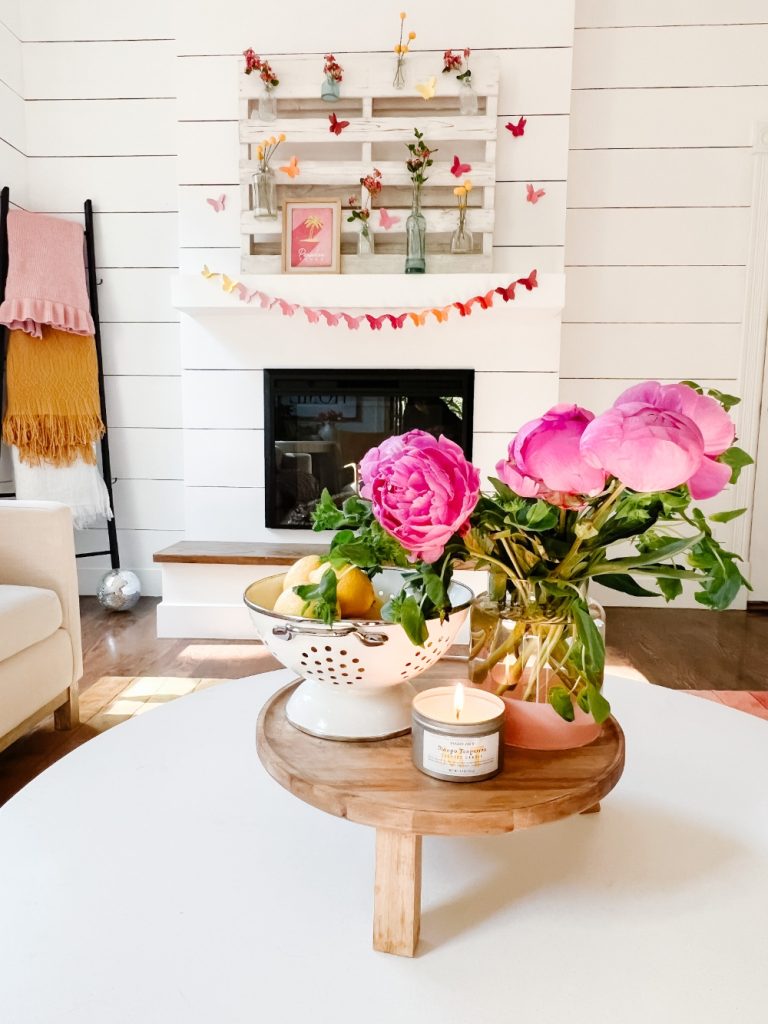 The first centerpiece I created was with the peonies, this yummy Trader Joe's candle and a colander full of lemons.
Centerpiece #2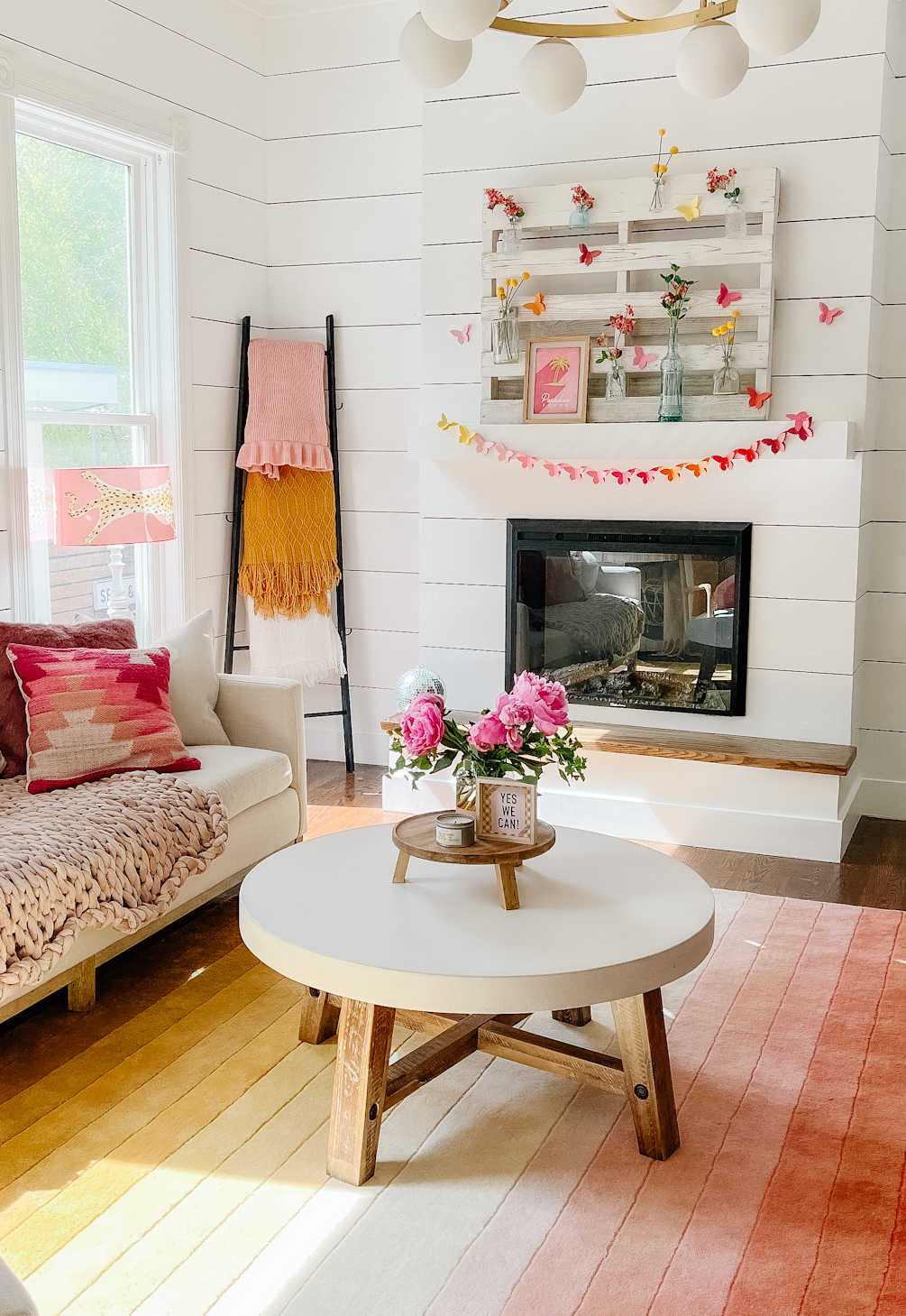 The second idea also used the peonies and candle but I switched out the colander of lemons for a little sign I made with my American Crafts paper line.
Centerpiece #3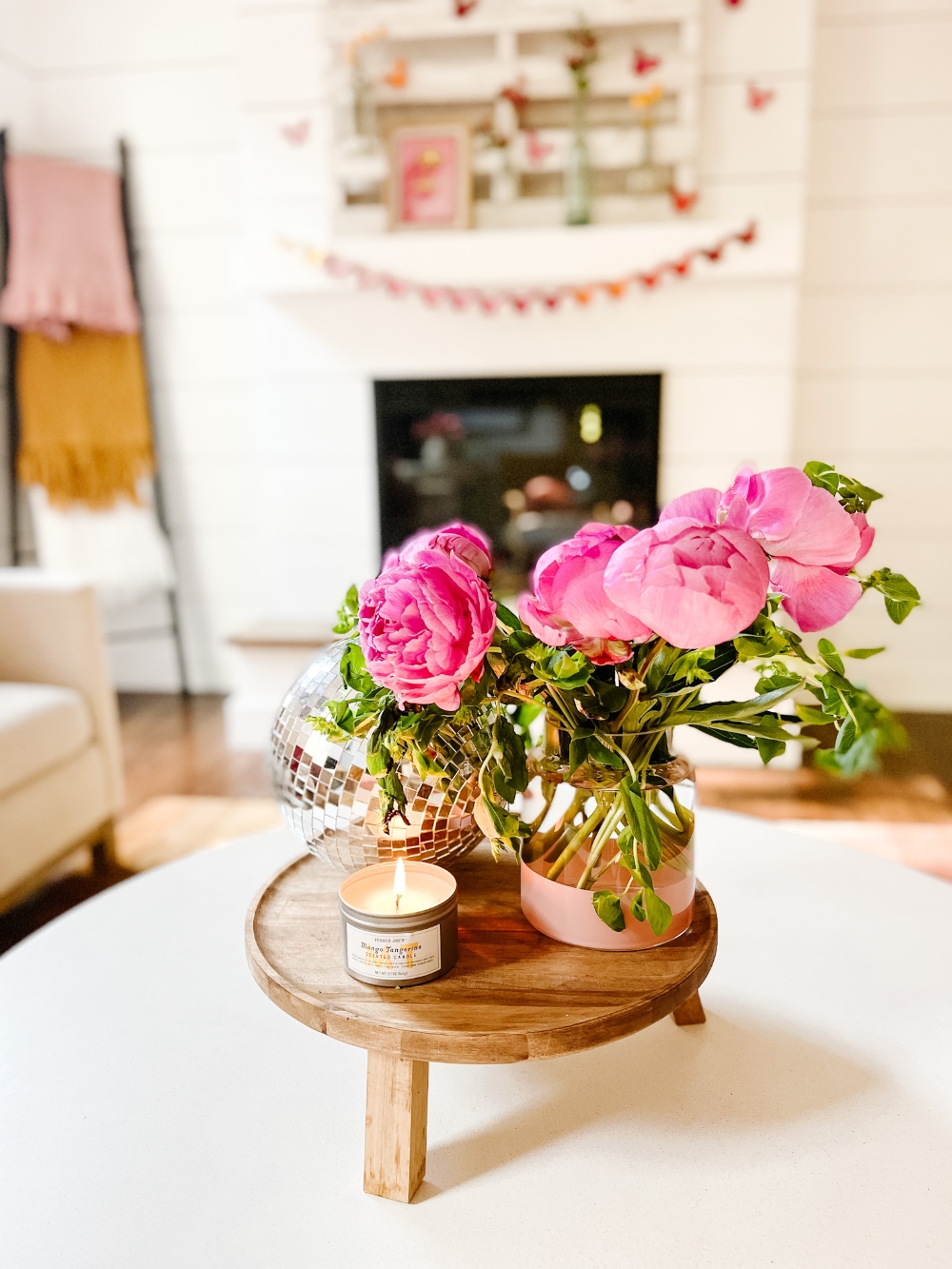 The third centerpiece I switched out the sign for my favorite big disco ball! I love the way it sparkles and creates prisms in the light. It's so happy! So let me know which centerpiece looks best with my Summer pallet rainbow mantel!
Today kicks off the Seasonal Simplicity Summer Series! For the next several weeks we will all be sharing some fun summer DIY and decor ideas with you. You can visit all of these great summer Mantel decorating ideas by clicking on the links below the images.

My Sweet Savannah
More Summer Mantel Ideas
Here are a few summer mantels that I have created and loved over the past few years!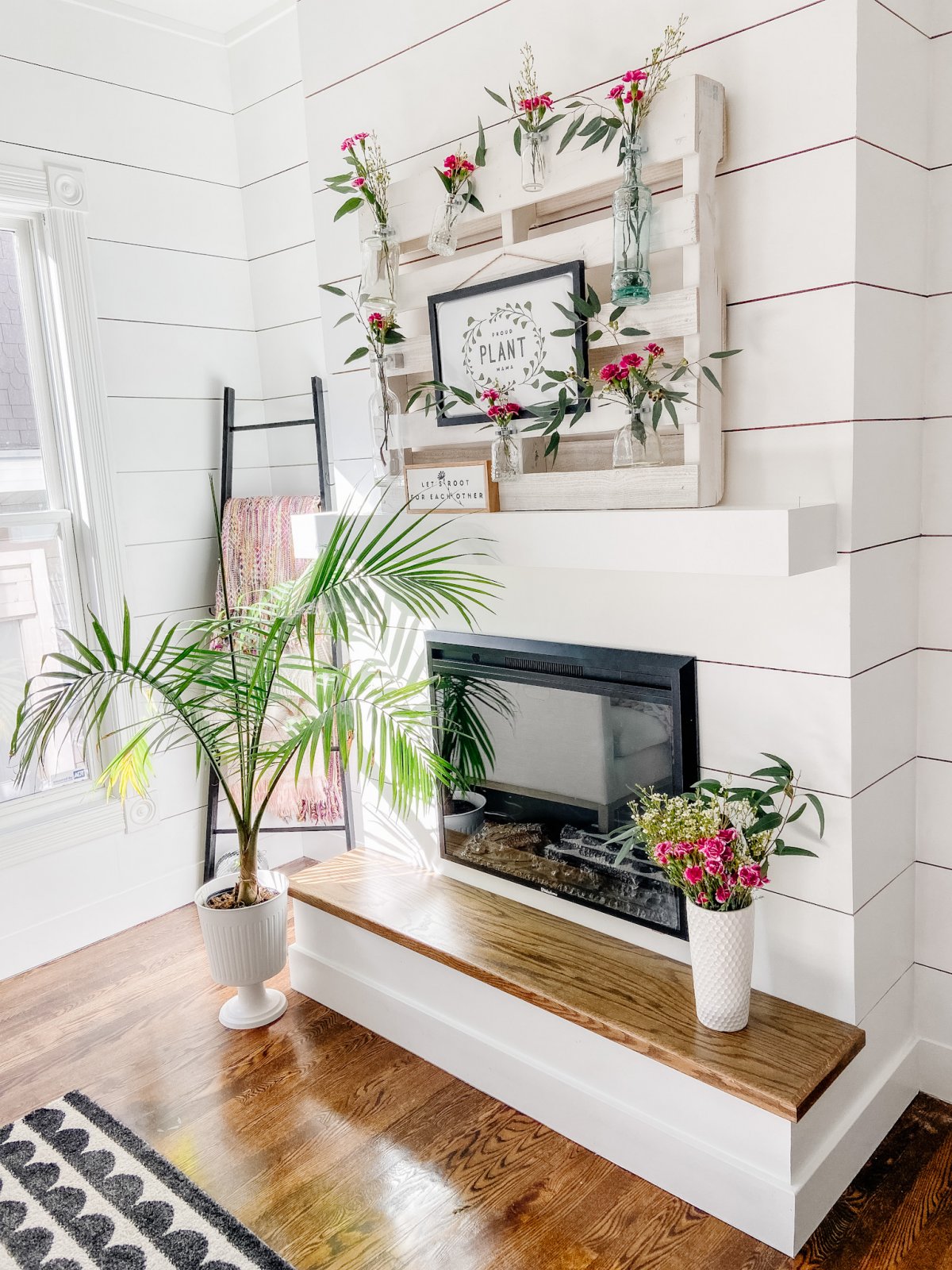 Here's my flower display pallet from last year. I added a couple plant themed signs. I love how it uses the vertical space and draws your eye upwards.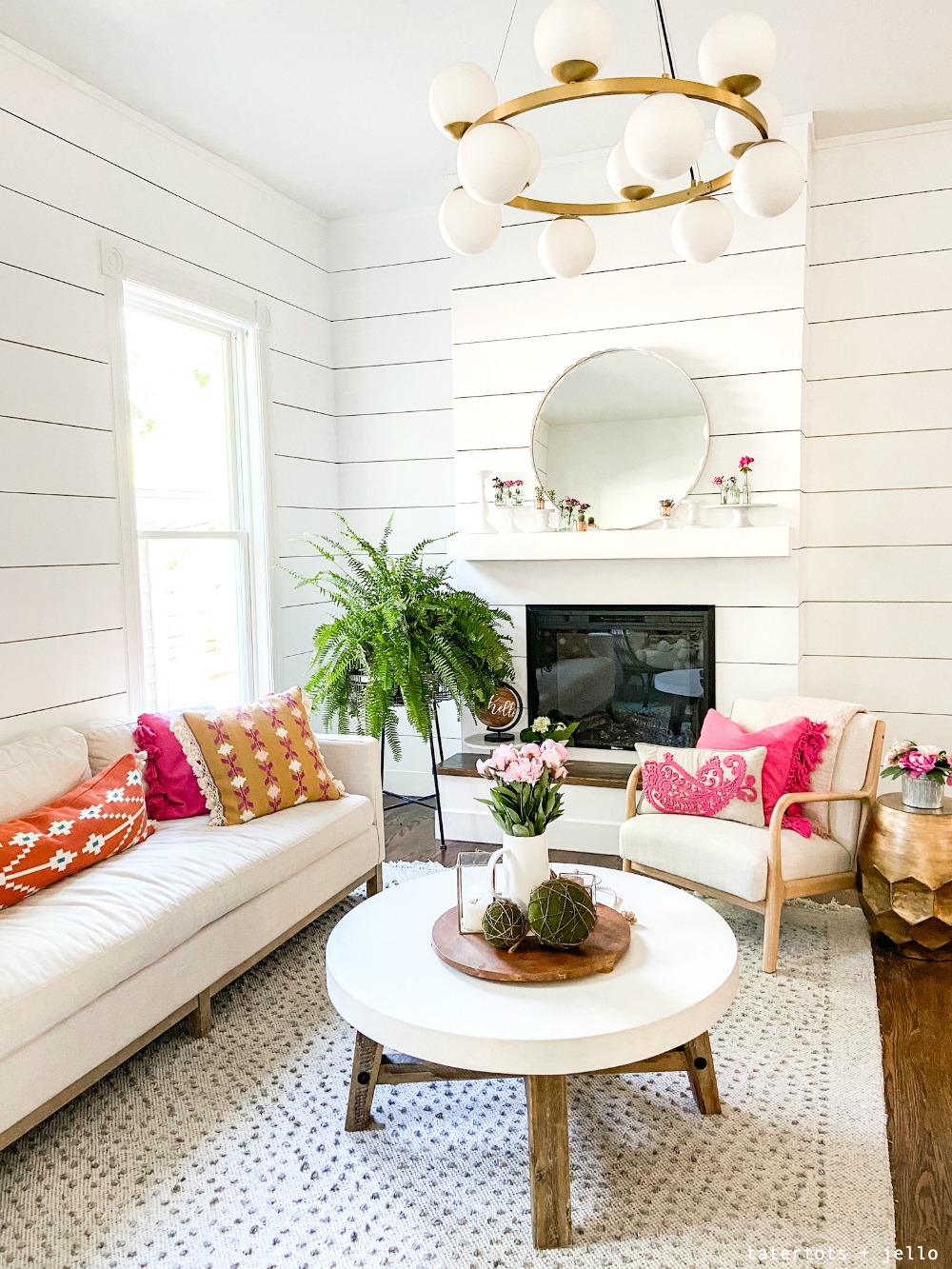 This idea is so easy to create! We had just finished our NEW planked electric fireplace and I wanted to showcase it. So I kept things very simple. I added my favorite scallop mirror and some fresh flowers in bud vases. I elevated some of the vases on pedestals. Then I added in a big tropical fern and some flowers. I think it looks fresh and simple.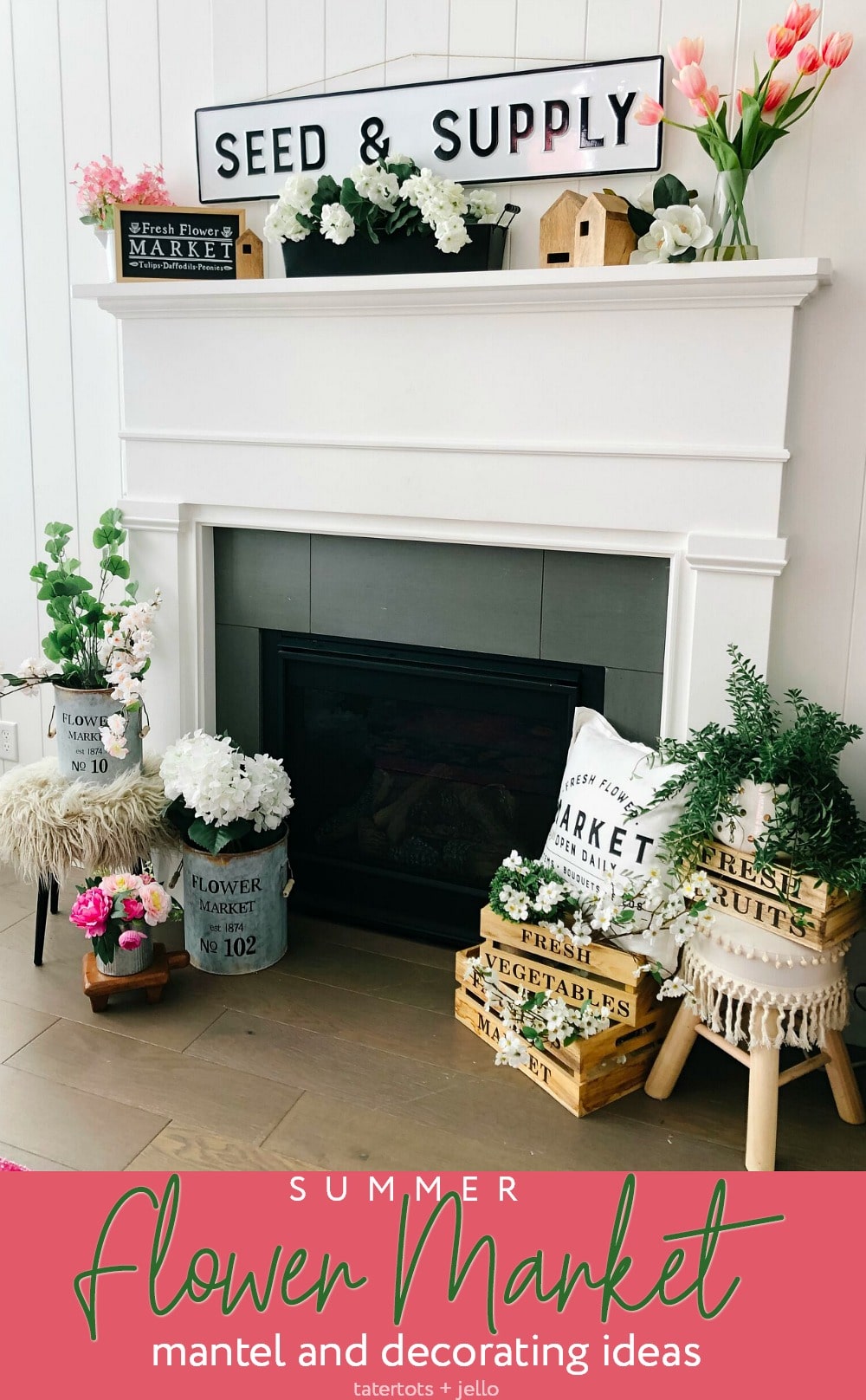 This mantel is still one of my very favorites. I went with a flower market theme. Luckily I had collected flower market themed items for a few years. So I gathered the baskets, pots, signs and faux flowers together and created this mantel.
Is school out at your house?
What Summer DIY's are you planning?
xoxo